EveryMatrix to offer virtual games from Golden Race via CasinoEngine
Reading Time:
2
minutes
EveryMatrix signed an agreement with Golden Race to supply its virtual sports betting content via the EveryMatrix casino platform.
Golden Race is a dynamic company which started in the sports betting area in 2006 with the successful launch of dog racing and continued to invest in developing many new products based on virtual betting events. They are based in Malta, with two additional support and development centres in Spain.
The virtual gaming content offered by Golden Race comes with a high emphasis on realistic sport events while reproducing popular games at a superior level of graphic excellence. Their success is based on the analysis of numerous real-life competitions and the ongoing effort to offer players the best virtual solutions.
"Our partnership with EveryMatrix is an exciting opportunity to deliver our content to an ever-growing number of operators. We are determined to make a buzz in the industry and take the casino revolution to a whole new level!" said Martin Wachter, Golden Race CEO.
Ebbe Groes, EveryMatrix CEO, added: "We believe Golden Race will enhance and enlarge our business prospects by attracting more and more operators who are looking for top-class virtual sports content. There is a growing demand for this type of entertainment in the online gaming industry and we are constantly looking for excellent providers of virtual sports betting products."
EveryMatrix is always committed to delivering the best B2B software solutions to leading iGaming operators, from sportsbook and casino products to virtual betting content. We invested heavily into creating and engineering a suite of flexible gaming products that can respond to the latest technological and clients' demands.
Our virtual sports betting content is part of our CasinoEngine platform, the largest casino aggregator integrating more than 60 gaming vendors delivering 5,000 games that can be plugged remotely in external wallets via a single API, or directly in the EveryMatrix standard platform service.
About Golden Race
Golden Race is the global market leader for pre-recorded virtual sports betting. Providing plug ´n´ play solutions preloaded with a suite of exciting 3D Virtual Sports, including the award-nominated Real Fighting MMA fight game, and the extremely popular and deeply customizable Virtual Football League series of products. Beginning in 2006 with the successful launch of real video dog racing, Golden Race now supplies over 25,000 shops around the world. goldenrace.com
About EveryMatrix
EveryMatrix is a multi-award winning iGaming software provider delivering a full product suite, including a fully managed sportsbook, the largest casino content aggregator in the world, a newly launched payment processing product, a flexible gaming platform, and a multi-brand affiliate/agent management system.
EveryMatrix powers the relaunch of Mybet brand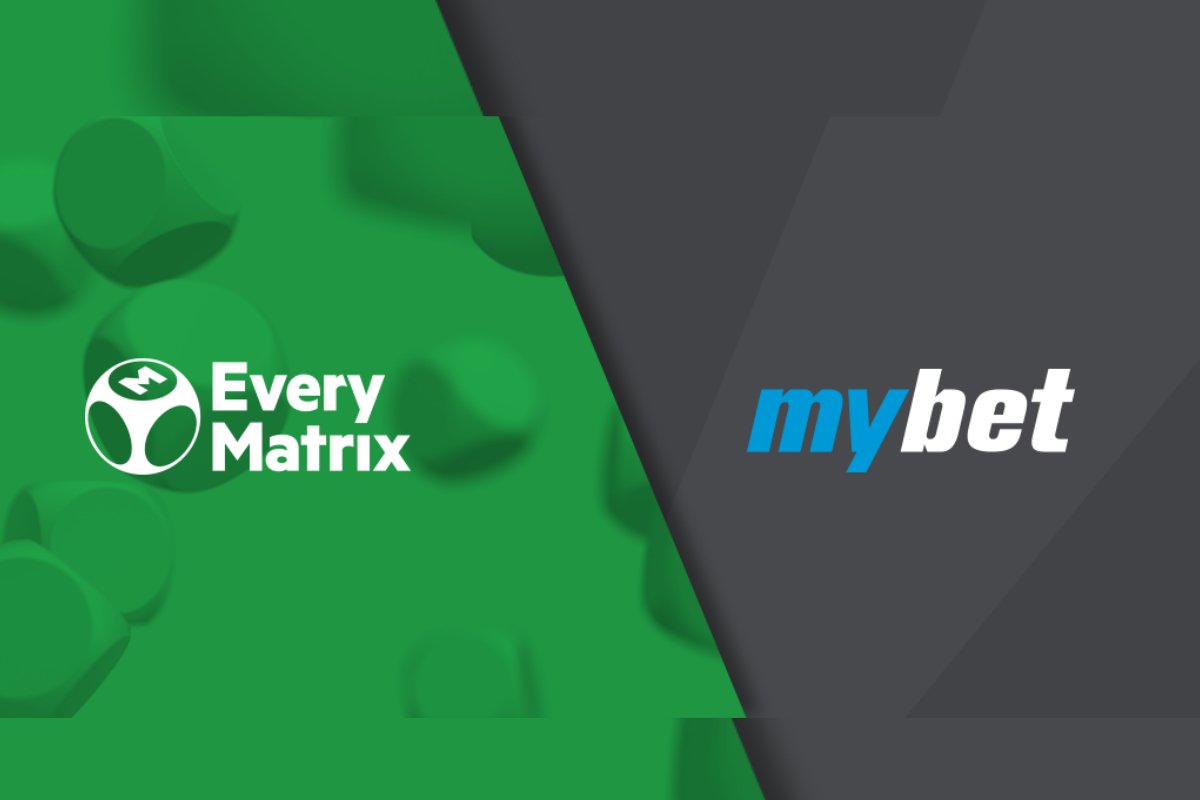 Reading Time:
2
minutes
EveryMatrix is delighted to support the relaunch of Mybet, a well-known name in the iGaming industry. Mybet's new back-end is now powered by EveryMatrix's GamMatrix, the flexible and scalable gaming management platform.
After being acquired by an investment group in December 2018, Mybet went through an extensive reconstruction process and is now relaunching its operations across many European markets through a licensing partnership with Rhinoceros Group.
EveryMatrix provides Mybet with a fully managed platform which delivers player management, seamless wallet, CMS, in-depth customizable reporting, fraud detection and prevention tools. GamMatrix supports responsible gambling rules for multiple EU jurisdictions: reality checks, self-exclusion/time-out mechanism, various gambling limits (deposit, loss, wagering) and many more.
EveryMatrix also provides payments processing via MoneyMatrix, a licenced and regulated Financial Institution which provides access to over 150+ payment solutions.
Mybet will uphold full control over the user experience by using EveryMatrix's Web APIs for building their new mobile-first front-end.
Tobias Carlsson, Rhinoceros Group CEO, said: "We have a longstanding relationship with EveryMatrix, and both parties have helped the other to successfully compete in the marketplace. We are confident this great cooperation will continue also with Mybet. Mybet was one of the pioneers in the German sports betting field, and together with EveryMatrix and our other partners we will do everything in our power to revive that legacy and bring players the experience they desire and deserve."
Stian Hornsletten, Co-founder of EveryMatrix and CasinoEngine CEO, commented: "We already have a strong partnership with Rhinoceros Group and we gladly stepped up to the challenge of helping Mybet create such detailed integration. Mybet is a powerful brand with high notoriety and we are pleased to provide our technology for their renewed journey. The new integration is a solid proof of GamMatrix and CasinoEngine's high-availability, scalability and performance."
Mybet's sports betting operations are powered by the established sportsbook provider Kambi, which is now integrated with EveryMatrix's back-end platform to bolster the operator's growth.
About Mybet:
Founded in 1998, Mybet is Germany's pioneer in online sports betting and has throughout the years provided betting services to millions of customers. Mybet is since December 2018 under new ownership. Mybet was relaunched in April 2019 and has in a short period of time re-established itself as a leading contender in the markets it operates in.
Mybet's ambition is to provide its customers with a seamless mobile betting experience, enabling them to find their favourite bets whenever and wherever they like.
Learn more at www.mybet.com.
About EveryMatrix:
EveryMatrix delivers a modular and API driven product suite including a market leading one-stop shop casino content aggregator and integration platform, a cross-product bonusing engine, a fully managed sportsbook and sport data services, a stand-alone payment processing product, and a multi-brand affiliate/agent management system.
To offer the services required by operators, the EveryMatrix products work together as an entire platform or independently and can be easily integrated with existing platforms to accommodate different types of clients from bookmakers to lotteries and, from existing large operations to newcomers. Learn more at www.everymatrix.com.
EveryMatrix's API bet pays off as CasinoEngine remains platform of choice for industry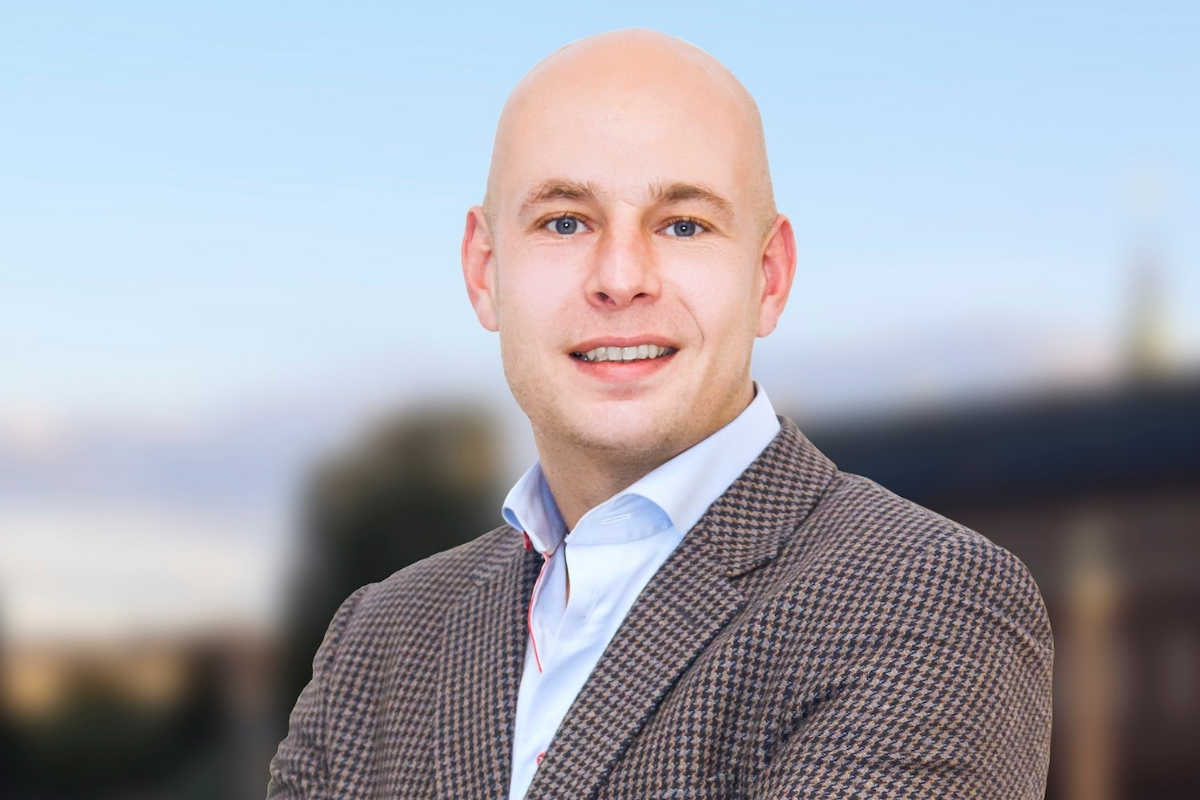 Reading Time:
3
minutes
The credentials of the number one casino integration and productivity platform from EveryMatrix, CasinoEngine, have been underlined by the company's sustained signing of new casino partnerships and game vendors for the solution including 46 new companies in the last 18 months. Stian Hornsletten, CasinoEngine CEO and EveryMatrix co-founder, explains the platform's popularity with large nationwide operations and innovative startups alike and how its responsible gambling focus is set to be a hit across Italy, Spain,Sweden and beyond…
How has CasinoEngine benefited your business so far and in what way do you plan to further develop the product?
We witnessed first-hand how many operators struggled in their efforts to offer players' personalized experiences, mainly due to their platforms' technical or operational limitations to quickly react to market changes, responsible gaming requirements or players demands.
CasinoEngine is much more than just an integration layer and our overall vision is to create value-added services around aggregation and generate maximum value from each player.  The combination of tools, services and deep integration is what makes up the product. Improving operational efficiency while offering endless possibilities in term of player experience, is exactly what CasinoEngine is offering to its clients.
With over 30 new casino clients launched in the past 18 months, including very large operations like the Norwegian state monopoly Norsk Tipping or Tipico to newer and highly successful operators like Wunderino, CasinoEngine is processing one billion in-game rounds per month, seeing over 250% YoY GGR growth.
How is CasinoEngine driving scalability and performance?
It is the number one casino integration and productivity platform helping operators differentiate through increased game options and ease of operation. Moreover, CasinoEngine gives access to the largest selection of games in the entire industry. Through one integration we are offering over 8,000 games across 140 vendors and sub-vendors to date.
All these services are possible thanks to an API Driven and modular platform architecture. Developing API-driven products was a bet EveryMatrix made years ago when we decided to split up our core applications in an effort to shift away from the "boxed" platform ecosystem to specialized and platform independent products. For our casino unit, this translates today in faster management of the vendor integrations, and better management overall of various product features, from lobby or reporting to wallets and players.
In terms of scalability, all web applications, servers and databases are horizontally scalable. New server nodes can be added or removed on the fly without any problems using load balancers to switch nodes on/off. The platform currently supports a load of 125 transactions per second per deployed application node. When the traffic increases more machines can be added to handle the extra load.
CasinoEngine allows operators to create a multitude of lobbies, how does this 'build-your-own-universe' approach set EveryMatrix apart in 2019 and do you have plans to take this personalisation to the next level?
Since casino operators are catering to several different player groups in various jurisdictions, providing the most relevant content is both necessary and decisive for success. CasinoEngine provides a powerful Lobby Management tool to help operators reach their desired audience with little efforts. Operators have the ability to build lobbies for RNG games, live dealer tables on web and mobile, VIP lobbies, and moreover, they have the ability to create different demographic categories or change the order of the games in a way that suits their strategy best.
One development we'll be making in 2019 is to improve our game performance scoring. We want to be able to compare games like-for-like to understand their net value to the operator. In the future, our aim is to drive this with AI, so you can automatically re-design lobbies based on players, markets and demographics. Of course, it also depends on any placement deals you have with vendors. Solutions such as this can significantly improve the player experience and lifetime value, and with that make the operators more efficient and fruitful.
CasinoEngine has signed deals with a number of high-profile gaming providers recently (Blueprint, GiG, BF Games, etc.) how will you be continuing this strategy throughout the next year?
In the last two quarters of 2018, we added 16 new game vendors. Our content library is continuously growing as our search for premium and engaging content is an ongoing effort. To this end, we've assembled a dedicated team which fully concentrates on researching the market and bringing on board popular titles from both established and emerging gaming vendors. We have several deals yet to be announced and we are looking forward to building even more successful partnerships in 2019.
As a consequence of our dedication to quickly launch new content providers, we are able to swiftly facilitate clients' access to additional regulated markets on top of their constantly renewed games offering.
Offering a mix of local and global vendors with all responsible gaming features handled by us, CasinoEngine is the single stop for the increasingly attractive opportunities offered by newly regulated gaming markets such as Spain, Sweden, or Italy.
OddsMatrix Sports Data Feeds to expand Betting Promotion's live offering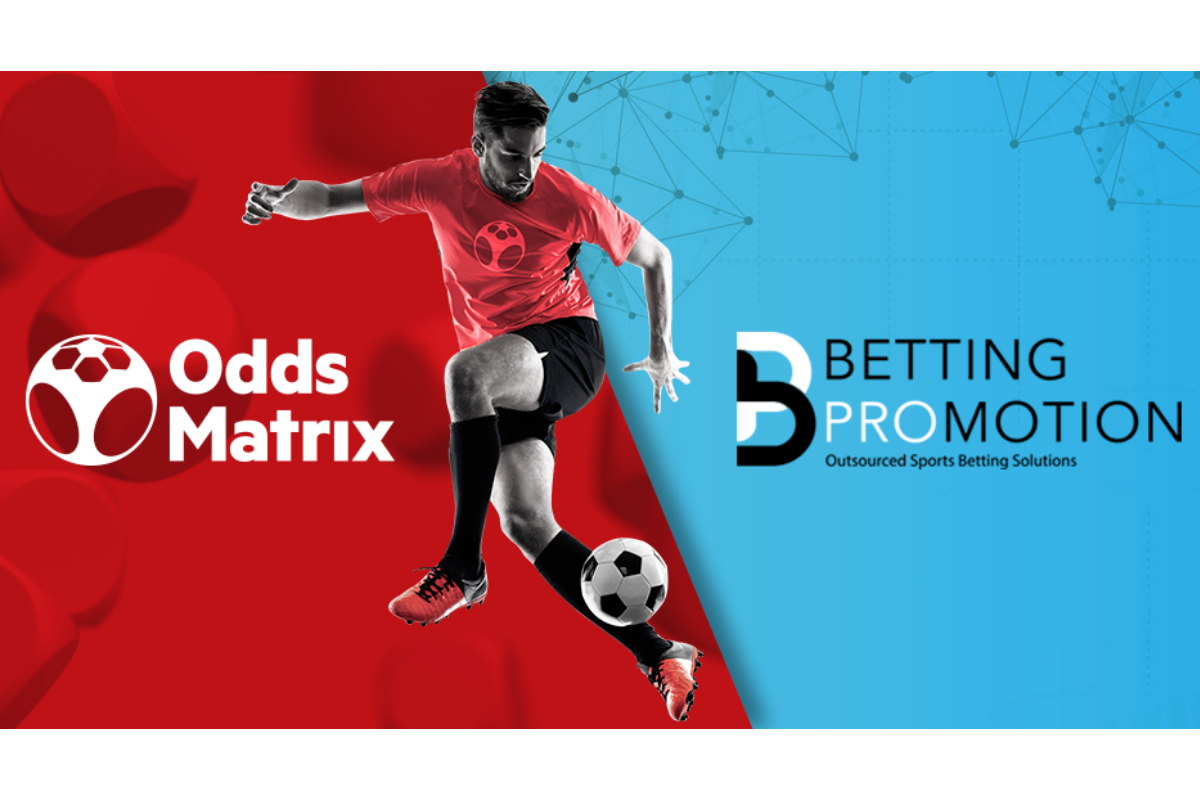 Reading Time:
2
minutes
EveryMatrix is pleased to announce the recent signing of a new partnership with Betting Promotion. The newly inked agreement supports Betting Promotion's expansion of its current sportsbook platform live offering with EveryMatrix's proprietary sports data feeds.
"Our aim is to stay ahead of the curve and ensure that our sportsbook is equipped to yield maximum results. In order to expand our live offering even more we have now entered a partnership with OddsMatrix which will help us increase the number of live events and markets for soccer and basketball." said Betting Promotion Chief Operating Officer Robert Wintersteller.
Powered by EveryMatrix, OddsMatrix Sports Data Feed is the complete and time-tested solution for delivering betting odds, scores, and real-time settlement, with over 35,000 events at peak, covering all major sports and esports events.
"The OddsMatrix Data Feeds are highly flexible and can be easily integrated with existing data feeds to help both bookmakers and providers diversify their offering. We are glad to be Betting Promotion's choice for data feeds as they are a successful B2B sports betting company and help them experience accelerated growth." commented EveryMatrix CEO Ebbe Groes.
Currently, OddsMatrix offers one of the richest feeds in the industry combining both pre-live and live sports data in more than 60,000 events per month. Operators can enjoy secure, fast and accurate data with more 2,000+ betting markets and 85+ sports and esports disciplines.
Ebbe Groes added: "With the launch of our refactored sports product we've massively increased our ability to add new sports and betting markets with the aim of helping our clients increase their coverage."
From the time-tested Sports Data Feeds to Feed Aggregator and Fully Managed Sportsbook Solution, OddsMatrix Betting Solutions covers everything you need for a top-notch sports betting business.
About Betting Promotion:
With a foundation in trading, Betting Promotion provides today B2B sportsbook and betting solutions to the gaming industry. Betting Promotion has been around since 2003 focusing on trading services, providing markets and liquidity in the most competitive market places in Europe and Asia. Through the years Betting Promotion diversified into a B2B sportsbook provider.
In 2013 Betting Promotion and Tain merged, forming a strong alliance of the two companies and enabling them to provide quality online gambling products for today's global markets. Learn more at www.bettingpromotion.com
About EveryMatrix:
EveryMatrix delivers a modular and API driven product suite including a market leading one-stop shop casino content aggregator and integration platform, a cross-product bonusing engine, a fully managed sportsbook and sport data services, a stand-alone payment processing product, and a multi-brand affiliate/agent management system.
To offer the services required by operators, the EveryMatrix products work together as an entire platform or independently and can be easily integrated with existing platforms to accommodate different types of clients from bookmakers to lotteries and, from existing large operations to newcomers. Learn more at www.everymatrix.com.