Is "Region-Locking" Really The Best Path Forward For Professional eSports?
Reading Time:
3
minutes
While eSports has become an increasingly global affair, a looming debate over the mandate to "region-lock" teams continues to raise the question of whether this practice still belongs in the modern era.
Region-locking has created some controversy — appearing in many forms across multiple eSport titles. To League of Legends Championship Series participants, it means restricting the regional movement of players between teams.
In the Halo Championship Series, we recently saw NA players being denied access to HCS London. This was an event exclusive to only European teams, a first for the 17-year old competitive Halo franchise.
Why region-lock for esports?
Region-locking was first introduced in Blizzard's StarCraft 2 World Championship Series. Players needed to be legal residents of a country in the qualifying region to participate in the WCS.
The largely Korean-dominated-scene first prompted the concept of region-locking as a way to avoid predictable tournament results against the all-Korean teams and an attempt to lessen the occurrence of seemingly stale events.
Other regions had begun tapping into Korean talent pools and importing their players, essentially uncoupling teams from their local flavor. In fear of harming local followings, other leagues allow a limited amount of 'imports' to be drafted. This attempts to avoid teams converting to entirely culturally foreign rosters.
Building local pro-gaming scenes
Regional restrictions are seen as a way to build upon local gaming communities by leveling contests when competing locally.
Fan engagement is a critical part of this conversation. Why? Esports has the advantage of a relatively small barrier between fans and the players. Fans have the ability to watch their favorite players practice and scrimmage while also communicating through Twitch.
Importing foreign players with a significant language barrier is essentially creating a barrier for the primarily English-speaking fan base.
Improving fandom and making eSports generational
Advocates of regional restrictions sustain a focal point revolving around the development of a sustainable ecosystem for pro-gaming leagues.
Many believe facilitating a healthy global system is the key to maintaining a generational fandom.
"The way you do that is by creating narratives and story-lines of players that people want to follow," Immortals CEO Noah Whinston said during a round-table discussion on region-locking. Whinston added to his argument by insisting that players who share similar cultural backgrounds would be more approachable and personable to fans.
In theory, enlisting casual fans to follow esports could be unaccommodating if a sizable cultural disconnect between the spectators and the players flares up. Region-locking could promote the health of esports holistically. But the argument against the restriction focuses more on the competition itself.
Improving regional skill
In esports, we see fascinating skill gaps between specific regions closely resembling the same abstraction in traditional sports. Just as Europeans remain well ahead of North America in soccer, Korean digital athletes are chiefly more skilled than the rest of their international competition in StarCraft.
StarCraft is not on an island either. We see similar differences in technical savviness across the varying regions in other games, such as League of Legends.
Although Koreans dominate a majority of League's landscape as well, Europe has also been able to produce very capable mid-laners. In Halo, we see a pro-league commanded by NA players with consistent and unchallenging victories against the European squads.
With such pronounced supremacy in esport titles, wanting to know what characteristics allow a region to easily trump another is a common inquiry.
Infrastructure facilitating artistry
One of most common references for Korean players sustaining an extensive distance ahead of their international competition was that the existing infrastructure in Korea was so sophisticated that it produced and facilitated an ultimate competition. The advanced competition offered in Korea was available only to Korean players or those that took the leap of relocating to Korea to train, creating a sizable skill difference in international bouts.
In the case of the 17-year old Halo franchise, its competitive roots came in North America. That happened independently at first, and finally legitimized early on by Major League Gaming. The organized structure that MLG brought to Halo's competitive scene encouraged and provided the top players the opportunity to significantly improve their skill sets.
An elevated contest of Halo in North America fostered professional players to play at a higher level. This movement allowed the players to compete in the MLG Pro Circuit — granting a heavy advantage when challenging other teams that lacked the same top-tier exposure.
Esports Entertainment Group Partners With Dignitas, The Esports Organization Of Harris Blitzer Sports and Entertainment, To Provide P2P Esports Betting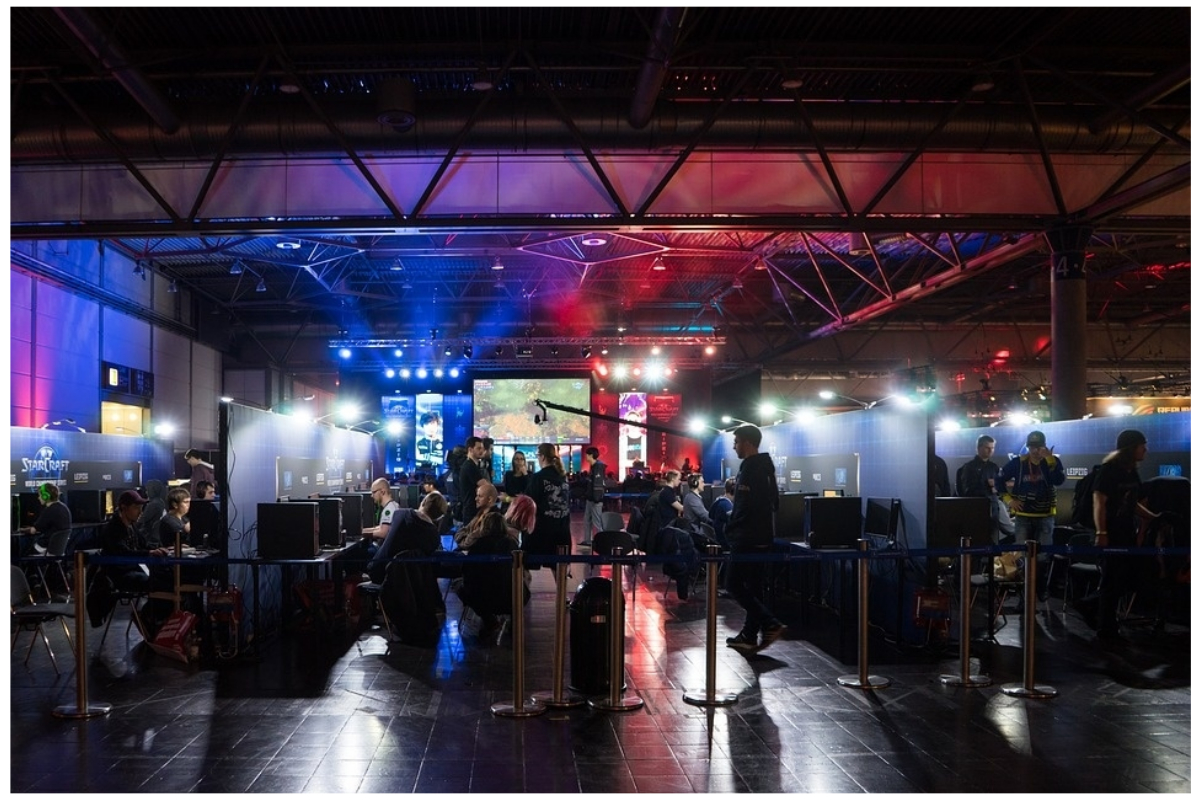 Reading Time:
2
minutes
Esports Entertainment Group, Inc., a licensed online gambling company with a specific focus on esports wagering and 18+ gaming, is pleased to announce a multi-year partnership with Harris Blitzer Sports & Entertainment to provide safe and transparent P2P esports betting to Dignitas fans via VIE.gg. Dignitas is an international esports team with one of the most iconic and recognizable brands in the professional gaming industry that fields teams in seven of esports' largest and most popular games.
Dignitas is the esports organization of HBSE, a globally renowned sports and entertainment company whose portfolio includes the Philadelphia 76ers, New Jersey Devils, Crystal Palace F.C. and the Prudential Center, one of the world's top-ranked venues located in Newark, N.J.  HBSE is owned by an investor group led by Managing Partners Josh Harris, the Co-Founder and Senior Managing Director of Apollo Global Management, LLC., as well as, David Blitzer, the Global Head of Blackstone's Tactical Opportunities group.
FIRST NORTH AMERICAN TIER-1 ESPORTS PARTNERSHIP FOR VIE.GG SETS NEW BENCHMARK
As a world champion and one of the original names in esports with a successful history since 2003, Dignitas represents the first North American Tier-1 esports organization to partner with the Company's VIE.gg esports betting platform. Dignitas is working with VIE.gg for the following reasons:
1.  The VIE.gg P2P model is much more attractive to Dignitas because an esports fan (a Dignitas fan) always wins, as opposed to a "house" model where odds are heavily stacked against fans.
2.  VIE.gg is the first and most transparent esports bet exchange as a result of Esports Entertainment Group being a fully reporting SEC issuer in the United States.
3.  Player safety features built into VIE.gg create a fun but responsible esports betting experience for fans. For example, players must choose their maximum bet amounts when they initially sign up with VIE.gg. Any subsequent increase to those levels requires a 30 day cooling off period to make sure players do not get carried away.
4.  The recent addition of pool betting is a further extension of the P2P model, which allows groups of opposing fans to wager against each other when their teams go head to head.
5.  Given the fact some esports fans bet on esports, Dignitas fans may as well bet on a safe platform that also supports the organization.
Dignitas CEO Michael Prindiville stated, "Esports Entertainment Group and Vie.gg offer a premier destination for our fans to engage with the games they love in ways that play upon a competitive spirit that is decidedly Dignitas in nature. The future of Dignitas is bound to our fans and the way they engage, interact, share and are moved by our content, products, players, streamers and more. The partnership with Esports Entertainment Group and Vie.gg is extremely natural; we are connected in our shared dedication to developing and amplifying the gaming space in this period of rapid and inspiring growth, and as it blends naturally with entertainment, music, lifestyle, and more."
Grant Johnson, CEO of Esports Entertainment Group stated, "I am very proud of this new partnership with HBSE and their Dignitas esports brand, which is founded in our shared common beliefs of player safety above all else.  I look forward to sharing our incredible product with Dignitas' highly engaged fan base over the next three years and beyond. For Esports Entertainment Group, a partnership of this calibre is a significant milestone for our shareholders and tremendous validation of both our P2P esports wagering model and future plans within the esports world."
SAP becomes the official analytics partner of the EPICENTER Major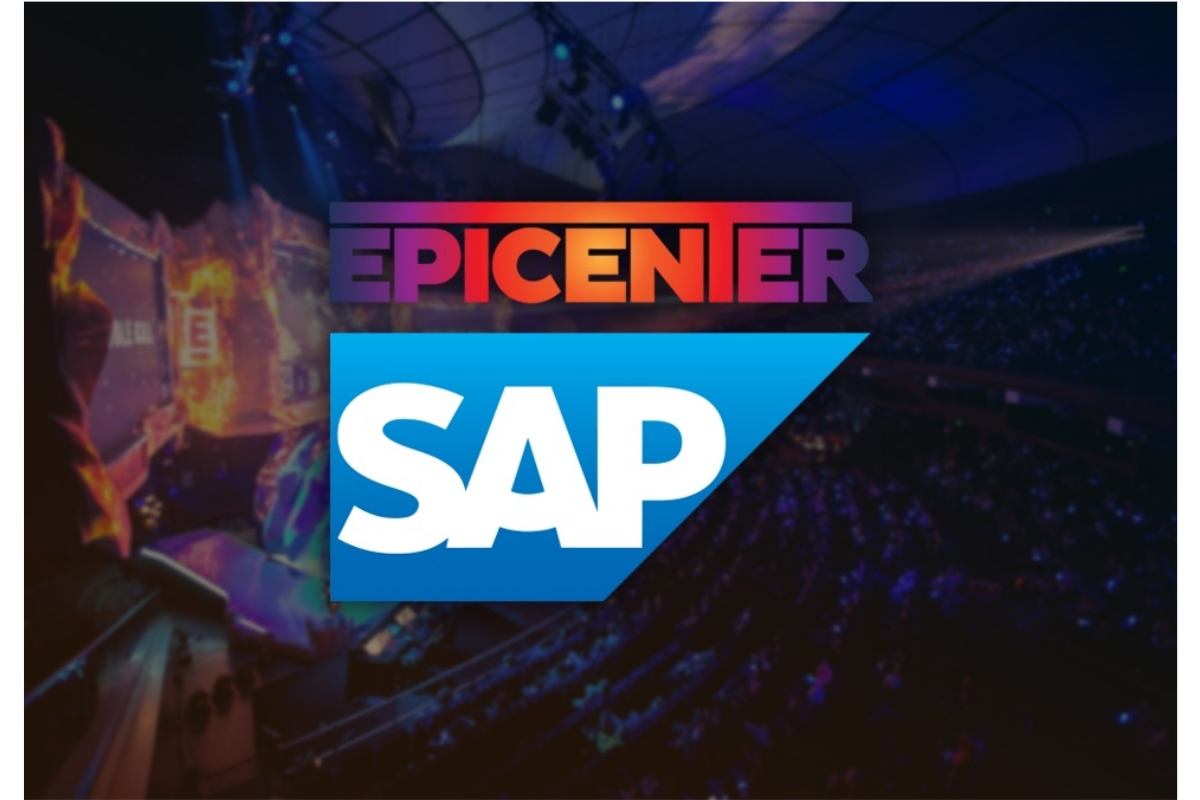 Reading Time:
2
minutes
German IT giant SAP, the market leader in enterprise application software, becomes the official partner of the EPICENTER Major Dota 2 series. For the first time in its history, EPICENTER series acquired an international IT brand, which is specialized in collecting in-game data and statistics for professional esports teams.
The company's technology collects and displays in-game figures such as net worth*, patch records, and other useful facts in real time, connecting them to esports tournament broadcasts. This allows fans, observers and broadcasters to experience the full picture and get a better understanding for the esports athlete's decisions in less intuitive games such as Dota 2.
"With 117 different heroes with completely different abilities, there are thousands of different constellations that make sure that no two Dota games are the same," says Milan Cerny, Partner Manager and Innovation lead at SAP. "At the EPICENTER Major, we continue to provide value to fans of the Dota Pro Circuit by putting context to in-game data analysis and enhance the experience during all phases of each game."
Alexander Kim, ESforce Holding Commercial Director: "It is difficult to imagine modern professional football, basketball or hockey without nuanced and detailed statistical analysis. Correct information processing is often key to great achievements and genius coaching decisions. Products offered by SAP to esports will not only increase broadcast quality for the viewers of our major tournaments, but also elevate esports industry to a completely new professional level."
As opposed to the traditional sports, esports operate with a much higher amount of data which is standardized and available via the developer's API*. SAP has developed a cloud-based analytics solution based on their SAP HANA platform, allowing esports athletes to review their opponents' in-game strategies – picks and bans, players' hero win ratios, etc. – much faster and more effectively.
Streamlining replay review processes is another function of SAP esports application. SAP managed to automate a previously time-consuming process thanks to its data-handling framework. Team Liquid was the first team to enjoy the practical application of the esports analytical platform provided by SAP in 2018.
Epic Esports Events (a member of ESforce Holding) EPICENTER Major will be the second Major class series tournament held in Russia. The first ever Major to be held in Russia was 2018 EPICENTER XL in Moscow, which became the second most viewed Dota 2 event in 2018 worldwide and the most viewed Dota 2 event in the world among the series hosted by independent organizers.
Epic Esports Events specializes in organizing international competitions and is the organizer of EPICENTER series in Dota 2 and CS:GO in Moscow and Saint Petersburg throughout 2016-2018. Their first Dota 2 series was deemed the best Live Entertainment event by a leading European award EUBEA 2016, and EPICENTER XL 2019 was awarded the first place in nomination Russian Event per Eventex Awards.
*in-game character's total worth
**Application Programming Interface
Betting firms have responsibility to tackle esports corruption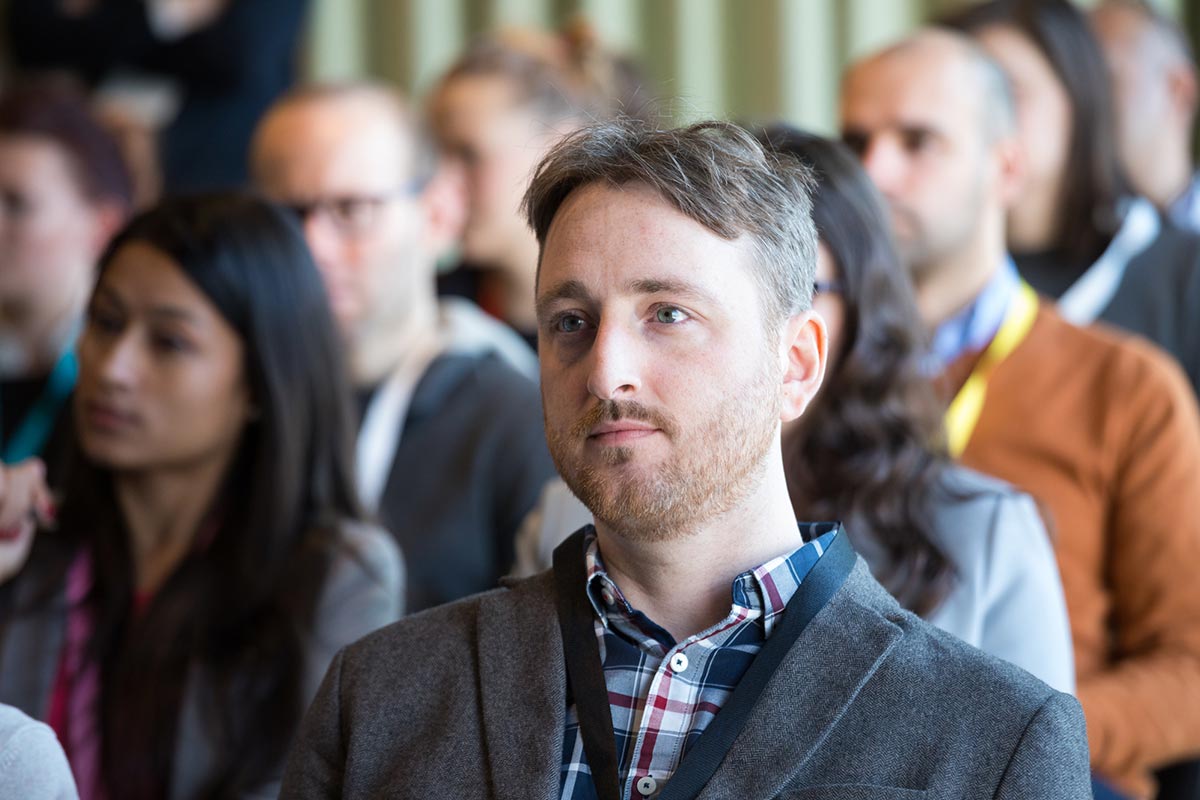 Reading Time:
3
minutes
Gambling companies have a responsibility to stamp out corruption in esports, according to one betting industry official.
The reputation of esports has been harmed by scandals including match-fixing, cheating and underage gambling.
Recent examples include CSGO player forsaken being banned after using a hack in an ESL Premiership event and Clash Royale payer Jimit Bhatt being suspended for 12 months for cheating.
Lars Lien, founder and CEO of esports betting operator Luckbox.com, says the legitimate operators in the gambling industry have a duty to help clean up the reputation of esports.
Luckbox is a member of the Esports Integrity Coalition, which works to maintain standards in esports.
Lien said: "Gambling will happen and it's a matter of making sure that responsible operators work together to stamp out match-fixing and to help prevent it. We have an integral role in eliminating that from our world.
"This is why we're part of ESIC, where we and other responsible operators share suspicious alerts. So if we see betting patterns that are not consistent with a normal match, we report to ESIC and they will investigate the event in question. They work with tournament organisers, teams, they educate players, they work to stamp it out."
Players need to understand the risks
Luckbox holds an Isle Of Man gambling licence, which offers esports fans the highest levels of security and protection to bet on Dota 2, CSGO and League Of Legends.
Lien said it was also important for esports fans to be aware of the risks when choosing where to bet.
He said: "Recently, there's a Reddit post that a gaming company stole $500 from them. There might be legitimate reasons for seizing the funds of a customer, because match-fixing is a problem in every sport, including esports.
"That gambling company might have very good reasons for seizing funds but the difference is if that company had a good licence, the customer would be able to go to the Gaming Commission, file a formal complaint and the Gaming Commission would help the customer get the money back if that seizure was unwarranted. There's legal recourse.
"Operators in jurisdictions such as Curacao, Cyprus, many others. There's no recourse. I could borrow a Curacao licence if I wanted to.
"Esports has seen the skin-betting scandals where operators have let 12-year-olds play using their parents' credit cards. Children don't have the same understanding of gambling risks. Even with adults, you will have problematic behaviour.
"Betting should enhance your experience, it should not be the experience. If someone loses their house, that's a bad thing, of course.
"This is also part of the distinction between the good guys and the bad guys. We have deposit limits, we have responsible gaming limits, we will make sure our players are over 18 and we will be looking for problematic behaviour, so we can help people not spend more on gambling than they can afford."
Learning from the best
Lien said he was motivated to obtain the Isle of Man licence after working at PokerStars, which is also based on the island. In 2011, the US government banned online poker and PokerStars was able to return funds to players while rival Full Tilt collapsed.
Lien said: "You can either be one of the good guys, that has a proper licence, where all of the player funds are segregated from the funds of the company.
"We have what's called a 'client account', which is similar to what a lawyer would have to keep the funds of their clients, that's completely legally and physically separated from the funds of the business.
"I worked for PokerStars and the Department of Justice, in the US, decided they wanted to shut down the poker scene. They filed complaints against PokerStars and one of the competitors, Full Tilt. What happened?
"PokerStars, because they had taken licensing seriously from day one – they actively and intentionally got the strictest gambling licence in the world (the Isle of Man) – and as a consequence of that they were forced into having good corporate governance, good structures, good compliance. They were forced into doing things right and Full Tilt did not.
"So when the Department of Justice pulled the rug from under the industry, FullTilt collapsed. Customers couldn't get their money, everything was black, no one understood how they would get their money back. They didn't have the money, PokerStars did and paid everyone back in a matter of weeks."
 Make sure to view the video where, Lars Lien, CEO of Luckbox, discusses the role of betting in the esports industry, and how proper regulation can solve the issues that it raises.
About Luckbox
Luckbox was founded by former PokerStars colleagues Lars Lien and Mike Stevens. Luckbox was built by a team combining vast experience in the igaming industry and a passion for esports to offer players unique and highly social platform for CSGO gambling, Dota 2 and League of Legends betting. Real Time Games Holding Limited – the company behind the Luckbox brand – holds a full licence under the Online Gambling Regulation Act (OGRA), issued by the Gaming Supervision Commission. Luckbox is a proud member of ESIC and is committed to supporting responsible gambling.