eSports gets official nod from Cal Rec Sports
Reading Time:
4
minutes
eSports might not involve a ball, throwing, running or pushing physical limits. But, don't tell competitive gamers they aren't athletes. In fact, now it's official.
By adding a team to its competitive program for the first time since incorporating golf in 2013, Berkeley Rec Sports has signaled that it agrees with the gamers' position. But this time, they aren't creating a new team, nor are they only adding a single team. Instead, they are merging with [email protected] to form the Cal eSports program.
In the past, [email protected] was a registered student organization that brought together passionate gamers to play in both casual and competitive settings. They hosted LAN parties — gatherings of people playing computer games and board games — and other special events throughout the year, as well as fielding teams for national tournaments.
"Previously, as [email protected], we were recognizing ourselves as a group of Cal students who compete in tournaments," said Kevin Ponn, the student president of the new Cal eSports program. "We weren't claiming to be the official, main Cal eSports team, even though there were no other teams on this campus who we would be competing against."
Although the club couldn't officially compete as as a representative of Cal, it still managed to achieve enormous success. From 2009 until this season, [email protected] won eight national championships across a multitude of video game titles, such as "Overwatch," "StarCraft II" and "Dota 2." With that history of consistent success, an enthusiastic community and sustained interest from the student body, the Rec Sports department was drawn to the idea of forming an athletics program.
Talks between [email protected] and Berkeley Rec Sports initially began in February 2015, when the Pac-12 Conference contacted the student organization about the possibility of setting up a conference-wide esports league. Those talks didn't come to fruition, because not every university in the conference had the available framework in place, but they paved the way for Ponn and [email protected] to begin their own dialogues.
"We saw it as a natural alignment of their ability to bring attention and awareness to what is a rising sport and of our ability to lend our administrative resources and support to the program," said Andy Davis, the communications manager for Berkeley Rec Sports.
As of March this year, the partnership became official. But as both sides soon realized, this wouldn't be the simplest of transitions.
"As we were going through the process of trying to get them as a sport club, we realized they won't necessarily fit in the sport club parameters we currently have," said Kirk Robles, the assistant director of marketing for Rec Sports.
In traditional sports, each type of sport has its own team because the sports they play are all unique. Most people don't realize esports works in the same way. Each individual video game requires a different set of skills and is played in a different way. Adding a single esports team to represent the entire organization just wasn't feasible.
"It was like trying to cram all of the athletics department under one team," Ponn said.
To account for the differences, the Rec Sports department created a separate division that would encompass all of the esports teams and any new ones that would be created in the future, mirroring the current structure that the department has for traditional club sports.
As of now, the Cal eSports program is made up of nine competitive teams spread across titles including "League of Legends," "Dota 2," "Starcraft II," "Hearthstone," "Counter-Strike: Global Offensive," "Overwatch" and "Heroes of the Storm." Each of those teams is managed by a team captain and a competitive coordinator, who all come together to form the Cal eSports program.
The first visible imprint of the new Cal eSports program was at Caltopia, a club sports extravaganza prior to the start of the semester. In addition to the club sports that were tabling for new recruits, the RSF was packed with exhibitors who were considered as potential sponsors of the Cal eSports program. Through Caltopia, the esports program got to show local and national companies where the program currently is and what the vision is moving forward.
"Our next step is to fund these teams, whether that be a practice facility, sponsorship of team jerseys, travel costs and things like that," Robles said.
The program has begun looking at Rec Sports facilities as well as other facilities on campus that might be considered viable training and competition locations. The intention of the space is not only for it to serve as a place for team members and managers to play together during scrimmages and matches, but also as a community center.
"The esports facility itself would be lowering barriers for students. For some people who can't afford to have a good gaming computer to play 'Overwatch' as well as they can, the facility would be able to rectify that situation and level the playing field," Ponn said.
The Rec Sports program prides itself on inclusivity and works to ensure accessibility for the student population. Therefore, their goal for the esports facility is for it to be an available to the entire student body, in the same way the Recreational Sports Facility or the Memorial Stadium Fitness Center are.
As for the goals of Cal eSports' inaugural year, it's not just all about winning. Ponn seeks to set a professional tone for the future of the program. The immediate focus is to lay the foundation and groundwork for growth and continued success. With that in place, Ponn hopes that the program will be able to offer increased opportunities for scholarships, career opportunities, and job-building experiences for its members.
But as is the mantra in every sport, it always helps to win.
Wizards District Selects "JBM" with First Overall Pick in 2020 NBA 2K League Draft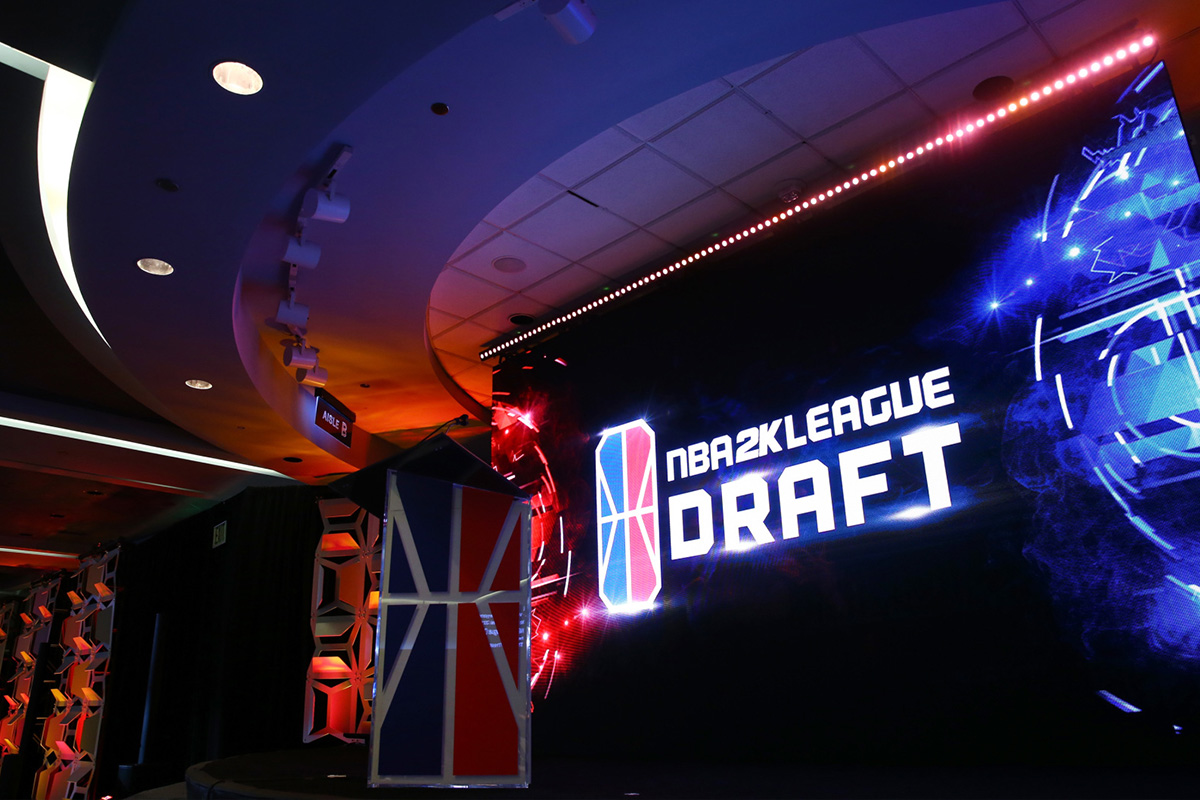 Reading Time:
< 1
minute
The 23 teams of NBA 2K League have selected 68 players and completed their rosters ahead of the league's third season.
Wizards District Gaming selected John "JBM" Mascone with the first overall pick in the 2020 NBA 2K League Draft. Knicks Gaming selected Christopher "Duck" Charles with the second pick. With the third pick, Kings Guard Gaming chose Rafel "Crush" Davis.
There were five international players selected in the 2020 NBA 2K League Draft delivered by Panera Bread, including a historic pick in the fourth round when Hu "Luck_Yi_Wesley" Yi was chosen 56th overall by the Gen.G Tigers of Shanghai, becoming the first Chinese player drafted into the NBA 2K League. Rounding out the international players selected were Sten "SAV" Valge-Saar (Canada, 7th overall to Lakers Gaming), Jomar "Jomar-12PR" Varela-Escapa (Puerto Rico, 23rd overall to Pacers Gaming), Brock "NIKO" Nikolakakos (Canada, 36th overall to Knicks Gaming) and Destiny "JoshJay" Idugboe (Canada, 59th overall to Cavs Legion GC).
Teams used the four-round NBA 2K League Draft to complete their six-player rosters for the 2020 season. The 228 draft-eligible players consisted of 147 new players who were selected by the league through the NBA 2K League Combine, 21 players from the 11 team-hosted Pro-Am tournaments, five players from the league's first European Invitational, five players from the league's second Asia-Pacific (APAC) Invitational and 50 unretained players from the 2019 season.
Hawks Talon Gaming Club Selects Four Players in 2020 NBA 2K League Draft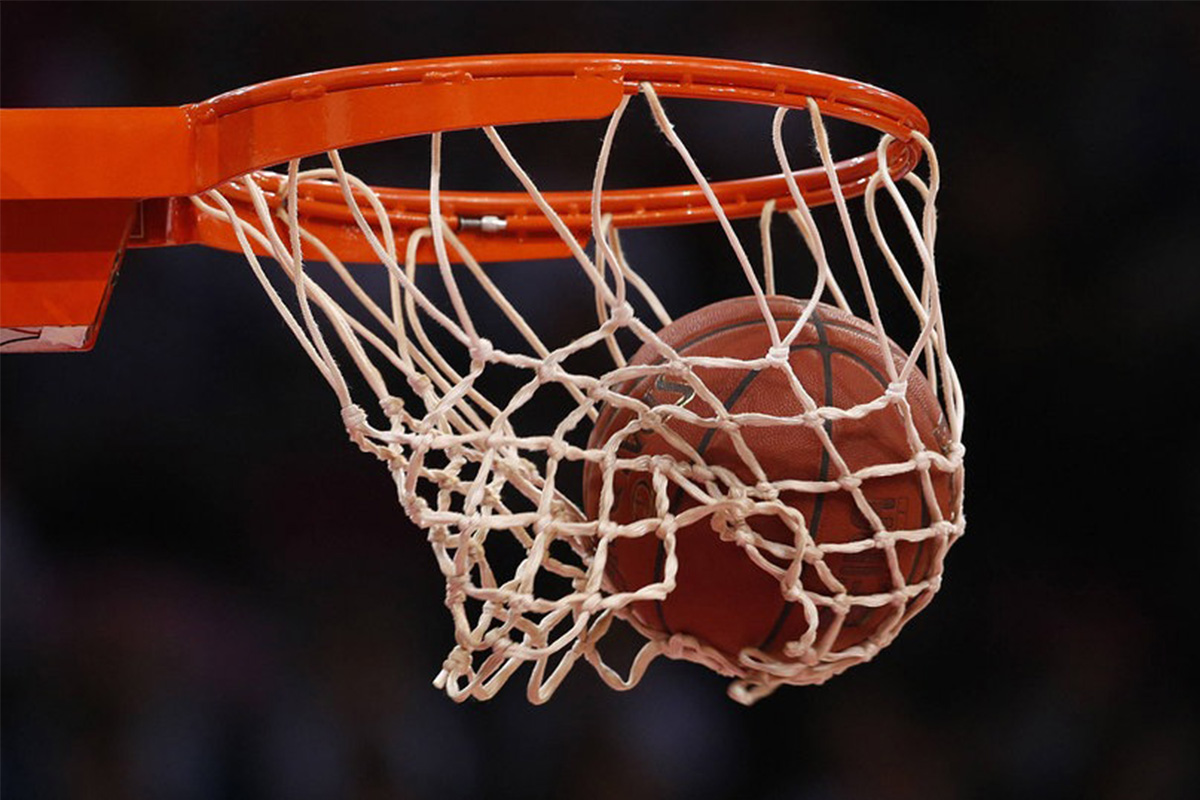 Reading Time:
< 1
minute
Hawks Talon Gaming Club, the affiliate team of Atlanta Hawks, has selected four players in the 2020 NBA 2K League Draft. NBA legend Steve Smith announced the team's first- and second-round selections.
The club selected Lee (Lee Lamb) in the first round and Kel (Mykel Wilson) in the second round. After that, followTHEGOD (Kwan Larry Niblack Jr) was chosen in the third round. Atlanta native Arkele (Derrion Elmore) was selected as the team's fourth-round pick.
"We are thrilled with our selections from tonight's draft. Going into this draft, we looked for players to complement the elite skillsets of both Bp and Stylez, and we are confident in our decisions. We look forward to these players helping us develop a winning culture this upcoming season," Wesley Acuff, Head Coach and General Manager of Hawks Talon said.
The four draft picks join a roster that already includes both the third and fourth overall picks from last year's NBA 2K League Draft. Bp (Michael Diaz), who was named one of five finalists for the 2019 Intel Performance NBA 2K League Most Valuable Player Award, was acquired in a trade with Kings Guard Gaming. MrStylez (Andrew Valle) was retained by Hawks Talon GC after being acquired in a mid-season trade with Pistons GT.
Team Nigma Are the Champions of WePlay! Mad Moon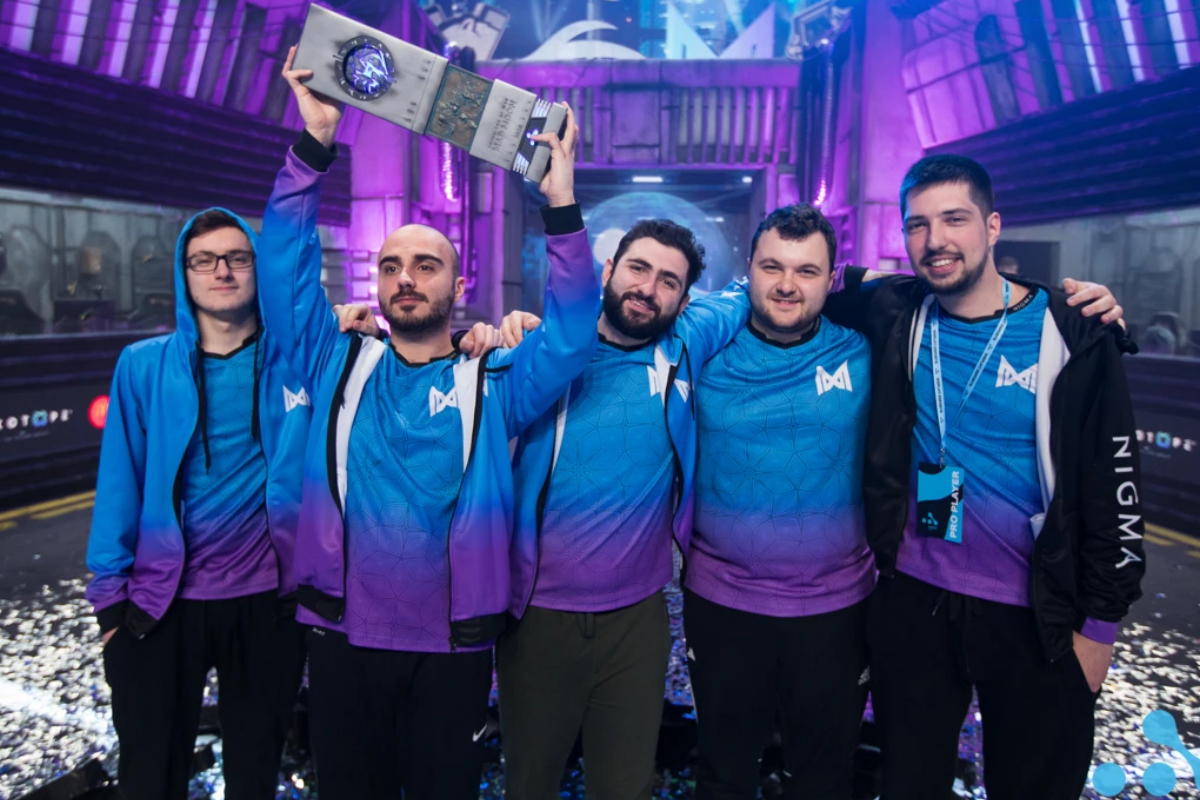 Reading Time:
< 1
minute
Team Nigma faced Team Secret in the Grand Finals.
WePlay! Dota 2 Tug of War: Mad Moon with a prize pool of $300,000 took place on February 19–23, 2020. The final day started with the Lower Bracket Finals, where Team Nigma defeated Virtus.pro with a 2:0 score.

The winners of the two most recent DPC events in Team Secret and Team Nigma clashed in the final Bo5 series. After five matches, Team Nigma won with a  2:3 score, becoming the champions of WePlay! Mad Moon.

Tournament MVPs:
The best core: Amer "Miracle-" Al-Barkawi (Team Nigma)

The best support: Maroun "GH" Merhej (Team Nigma)
You can find WePlay! Mad Moon photos here.
According to analytical company Esports Charts, the event attracted 295 110 overall viewers during the series between Team Nigma vs, Virtus.pro. The official English-speaking broadcast peaked at 91 093 viewers.
The teams fought in front of a live audience at concert hall VDNG (9th pavilion).
#MadMoon, #WePlayDota2
Source: WePlay! Esports Press Office