Ukrainian Gaming Summit highlights new speakers and interview with the organizer
Reading Time:
3
minutes
The organizers of the event are honored to announce some new speakers to the event which will take place on the 8th of December at Hyatt Regency Kiev.
The conference is an important event in the gaming calendar and it offers the unique opportunity for international and local operators to share their thoughts on a clear regulation with the local government officials who will be present at the event.
In an Exclusive interview given to Eastern European Gaming Media, Ms. Iryna Sergienko – CEO of the Ukrainian Gaming Industry Association and the organizer of the event – stated the following:
"Ukraine today has come to the crucial point in legalization of the gambling industry. There is more and more understanding that this business should be transparent and profitable for the investors, the State and society.
The Summit is designed as a platform where the experts, officials and businessmen from across the world can share their ideas and experience on how the gaming industry become legal, safe and properly regulated, so it can attract investors, generate revenues for the State budget and be consumer friendly and responsible.
Therefore, we organize this event in order to convert the public discussion into particular legislation framework."
The interview can be read in full here.
The latest announced speakers and their short presentation:
Francesco Baranca (Chairman of Committee on Ethics and Fair Play of Football Federation of Ukraine)
Secretary General, FederBet (Austria & Belgium)Francesco Baranca is an expert in detecting fixed matches, who has revealed hundreds of matches featuring unfair players and teams over the years of his work.
Francesco is an Italian national who is the Secretary General of FederBet, an anti match-fixing organization based in Brussels.
He was head of the legal department of Stanleybet Malta Ltd. from 2001 to 2006, GoldBet Sportwetten GmbH from 2006 to 2009, and SKS365 GmbH from 2009 to 2013.
He has a Masters Degree in Law from Università Cattolica del Sacro Cuore, in Milan.
He speaks Italian, English, French, Spanish and German.
Francesco has been newly elected as Chairman of the Committee for Ethics and Fair Play of the Football Federation of Ukraine.
Nadya Hambach (Lawyer at Velchev&Co)
Nadya Hambach is a specialized gaming lawyer advising for almost 15 years gambling companies doing business in Bulgaria and Eastern Europe.
She works in cooperation with Velchev&Co Law Offices in Sofia – a boutique law firm specialized in new technology law (telecommunications, banking, media, IT, Entertainment Law) and leads its Gaming and Entertainment Law practice Group.
Nadya is a recognised speaker at the most prominent international gaming forums and publishes regularly in key industry editions worldwide.
Zagrebelska Agiya (State commissioner of the Antimonopoly Committee of Ukraine)
Previously Agia was a Deputy Head of the Department of the Judiciary and Legal Policy of the Presidential Administration of Ukraine and in 2014-2015 she was a First Deputy Head of the the State Executive Service of Ukraine.
Graduated the Donetsk Institute of Law in 2006 and National Academy of Internal Affairs in 2011 as a lawyer.
Zagrebelska holds a Ph.D. in Law.
Among the keynote speakers you will also find : Nina Yuzhanina (Member of the Verhovna Rada (Parliament), Head of the Committee on Tax and Customs Policy), Artur Palatnyi (member of the Verhovna Rada – Parliament, Chairman of the Committee on Family Matters, Youth Policy, Sports and Tourism), Serhiy Marchenko (Deputy Minister of Finances), Algidras Shemeta (Busines Ombudsman), Martin Britton (Managing Director GLI Europe), Vadim Misura (General Director of All-Ukrainian Union on Bookmaking Development), Zoran Puhac (Secretary-General of the European Organization for Gaming Law), Elena Botvinnikova (Casino expert) and many more.
Delegate pass price breakdown:
Advance Rate (25% Off): 312 EUR – Sales end on December 1
Regular Rate (no discount): 498 EUR – Sales end on December 8
You can register on the following link: https://ugs2017.com.ua/register-now/
Further details about the event can be asked by email hello@ugs2017.com.ua or by contacting Anton Avdeev (+38-050-144-0351)
About Ukranian Gaming Industry Association (organizer of the event)
The Ukrainian Gaming Industry Association (UGIA) was founded in August 2016.
The purpose of UGIA: Promoting of gaming industry in Ukraine according to the best international practices, drafting of forward legislative initiatives in gaming sphere, attracting investments into state's economy, and developing gaming market on healthy competition basis.
MISSION AND VALUES: High quality standards of gaming services for the Ukrainian market, protection of rights of consumers and operators.
Gambling industry advertising regulation updates presented by Dan Iliovici (ROMBET) at CEEGC 2019 Budapest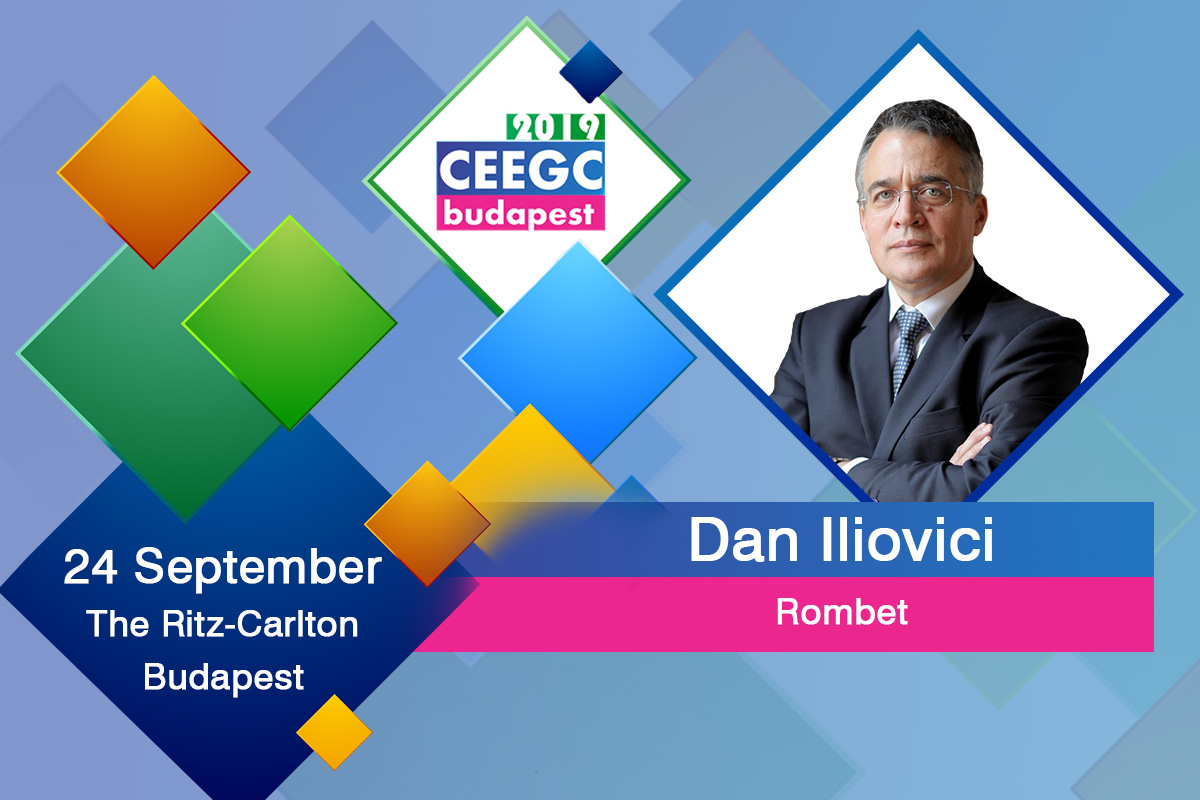 Reading Time:
2
minutes
Vice President of ROMBET and former regulator, will present some of the latest developments and regulatory updates regarding advertising in the gambling industry.
Gambling operators are facing harsh fines all around Europe at this moment when it comes to stepping over the boundaries that are set by local laws regarding advertising.
While some of these laws that are in force are fully accepted by the industry and considered "moral", there are some cases in which the regulator and legislator have not understood that in order to drive business and bring income taxes to the state budget, operators have to be pro-active in advertising.
At the 4th edition of the yearly Central and Eastern European Gaming Conference, which takes place on the 24th of September at the Ritz-Carlton Budapest, Dan Iliovici, the Vice President of Rombet will join the "Regulated Central and Eastern European jurisdictions" compliance panel discussion and share the latest insights on the subject.
Dan Iliovici is the former Romanian regulators and has been a guest speaker of CEEGC Budapest for the past 2 years.
About Dan Iliovici
Dan Iliovici is the Vice President of ROMBET – Romanian Gambling Organizers' Association, one of the most important associations of the industry.
With rich experience in the gambling industry, former President of the Romanian gambling regulator – The National Gambling Office, Dan Iliovici is one of the personalities who contributed the most to industry's professionalization. Along the years, he was involved in the Romanian market transformation into a consolidated and transparent industry, with a strong focus on responsible gambling.
Make sure you take advantage of this unique opportunity of learning and networking with the gambling industry in the CEE and Balkans region via the CEEGC platform which is committed to bringing together industry shareholders and government officials from the region on a yearly base.
Register here or View the Agenda!
Browse the official event website here: www.ceegc.eu
Fintech investments in Europe up to 23bn EUR, Dr. Jean Paul Fabri (ARQ Economic & Business Intelligence) will add to the subject at TCE2019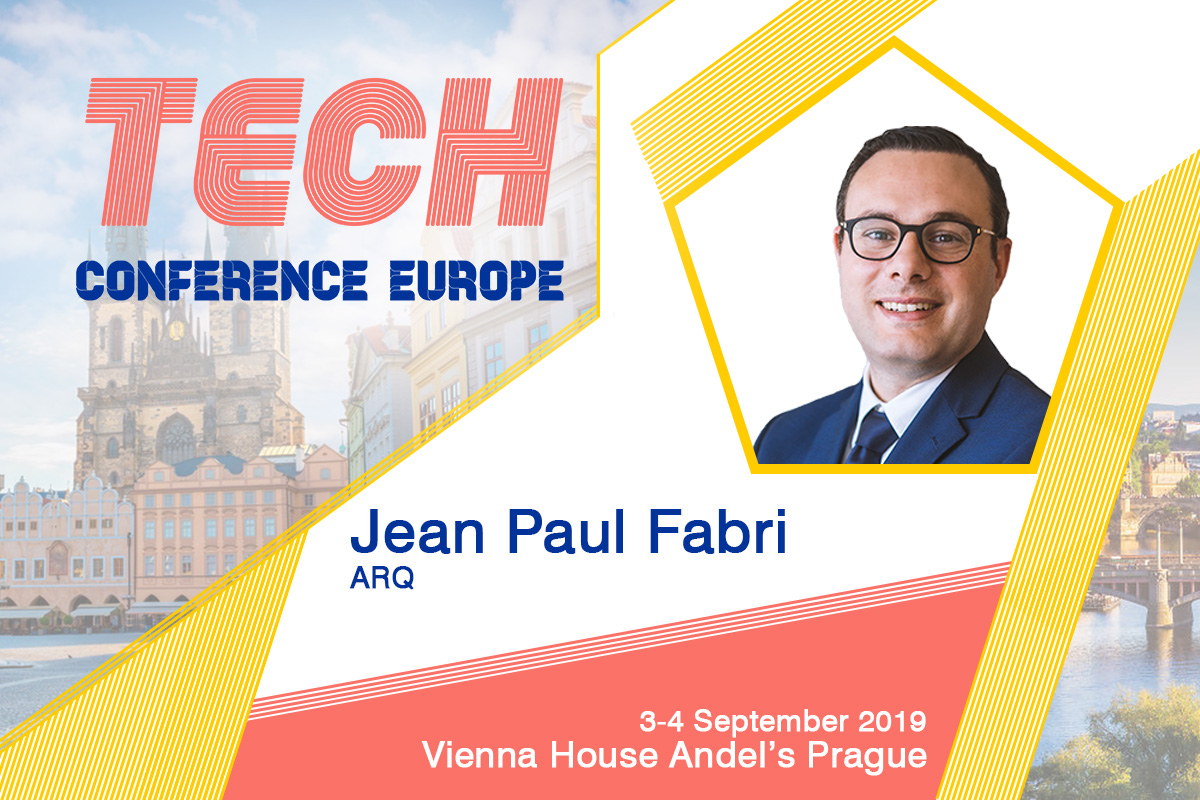 Reading Time:
3
minutes
Fintech in a nutshell: the financial technology sector which encompasses firms that use technology-based systems either to provide financial services and products directly or to make the financial system more efficient.
It has been reported over the past years that Fintech is a rapidly growing sector. The recent reports show that in the first half of 2018, investment in fintech companies in Europe alone reached €23 billion.
Besides the huge investment return, the fintech sector brings rewards including innovation and job creation, but also challenges, such as data and consumer protection issues, and the risk of exacerbating financial volatility or cybercrime.
To tackle these multi-disciplinary challenges, policy- and lawmakers in the European Union (EU) have adopted and announced several initiatives, for instance on intra-EU payment services, data protection, crowdfunding, and regulatory sandboxes.
In 2019 the European Commission launched a study to analyze the challenges for the European players and possible policy measures at EU level. This analysis leads to the development of short-term recommendations around effective implementation of the EU Fintech Action Plan, coherence with the Digital Single Market, taking the international dimension into account, and investing in knowledge, access to new markets and communication. Longer-term recommendations are to replicate the innovative approach characterized by the second payments service directive in future legislation and to set up a Multi-Stakeholder Forum to stay abreast of trends and risks.
The European market accounts for 17% of the global fintech industry and the leaders are the US with 48%, while China is also holding strong with 35%. (source: bankingtech.com)
PICANTE Tech Conference Europe will address the Fintech sector with a highly engaging panel discussion which is titled "The Rise of Fintech in Europe".
The panel discussion will be joined by Jean Paul Fabri, Managing Director of ARQ Economic & Business Intelligence, who will bring the latest economic and policy updates.
About Dr. Jean Paul Fabri:
JP is the Managing Director of ARQ Economic & Business Intelligence, a specialized unit that applies economics to consumers, firms, and policy. He is currently the Lead Director on blockchain and cryptocurrency at ARQ Group. JP is specialized in resilience-building strategies and was a Technical Consultant to The Commonwealth Secretariat and acted as advisor to 9 governments across 3 continents. Prior to joining ARQ Group, JP was the Group Board Secretary of a London and Helsinki listed mining company. He also formed part of the private secretariat of the former Prime Minister and of the Governor of the Central Bank of Malta. An economist by profession, JP followed post-graduate studies in economics and political economy at the University of Malta and the London School of Economics. He is also a visiting lecturer at the University of Malta.
PICANTE Tech Conference Europe is designed to bring both people and knowledge together and provides the excellent ecosystem of networking and learning opportunities without interruptions with emphasis on comfort and communication. After learning from genuine world-class experts and wayseers, meeting achievers shaping the B2B ecosystem, all attendees will get the chance to grab a drink and relax while networking at the evening social gathering.
REGISTER HERE or BROWSE THE AGENDA/PROGRAM!
Seats are limited (Super Early Bird Rate – valid through 30th of June)
About PICANTE Media and Events:
PICANTE.today is a news publishing website which digests/hand picks the latest news about technology, entertainment, lifestyle, finance and politics and serves them to their readers and subscribers daily.
As a responsible learning source, the team at PICANTE Media and Events are committed to 3 main principles:
Trusted and Reliable Reporting & Publishing
The articles and press releases on their website are all published from verified sources.
NO Psychological and Emotional Manipulation
The editorial team and marketing team do not aim to produce emotional manipulation and always stay away from news, press release and articles that produce fear, anxiety, racism or show any sort of cruelty towards animals and humankind.
NO Fake News
PICANTE.today ensures readers will never find any "directed" lies on the news portal as the team has taken an anti-fake news standing point from their inception.
For more details, visit www.picante.today
Altenar announced as Sponsor at CEEGC2019 Budapest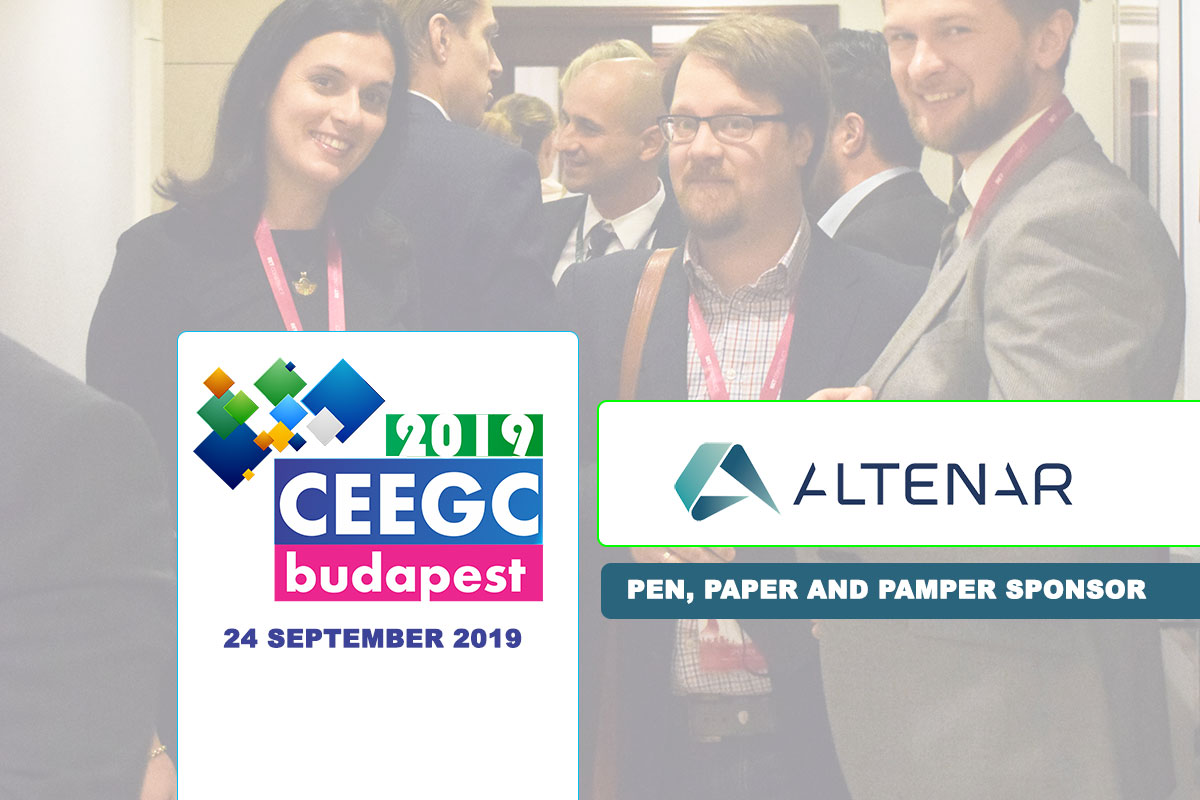 Reading Time:
2
minutes
Award-winning provider of sportsbook services will join the sponsors' list once again at CEEGC Budapest.
The 4th edition of the yearly Central and Eastern European Gaming Conference will take place on the 24th of September at the Ritz-Carlton Budapest and will focus on bringing together key industry leaders and showcase new business intelligence and provide a different angle of view on the already established and emerging market.
Register here or View the Agenda!
Browse the official event website here: www.ceegc.eu
Ever since the CEEGC platform has been launched it has been supported by many gaming industry leaders and there is no doubt that the team at Altenar finds it as a must-attend conference, they are once again part of the sponsors' list.
As in 2018, Altenar are the "PEN, PAPER AND PAMPER SPONSOR" at the conference and are ready to start doing business with you!
You can view the Altenar Corporate Introductory Video here:
About Altenar
Altenar is a provider of sportsbook services to licensed gaming operators. Ranging from "software-only"​ product offers to the provision of a fully managed sports betting platform stack, Altenar offers proven stability coupled with flexible and personalized service. Our software is developed and operated in-house, whilst being powered by premium quality data feeds.
About the Central and Eastern European Gaming Conference
The Central and Eastern European Gaming Conference and Awards (CEEGC & CEEG Awards) has been launched in 2016 with the aim of bringing together gambling industry professionals, executives, and government representatives.
Every year, +125 like-minded delegates have the opportunity to discuss collaboration opportunities, learn about compliance updates and harvest the tech & marketing related information which is presented by industry leaders from the ever-evolving international gambling industry community.
Make sure you take advantage of this unique opportunity of learning and networking with the gambling industry in the CEE and Balkans region via the CEEGC platform which is committed to bringing together industry shareholders and government officials from the region on a yearly base.
Browse the official event website here:  www.ceegc.eu