Live Casino Comparer: 60% of British Public Think Loot Boxes Should be Regulated as Gambling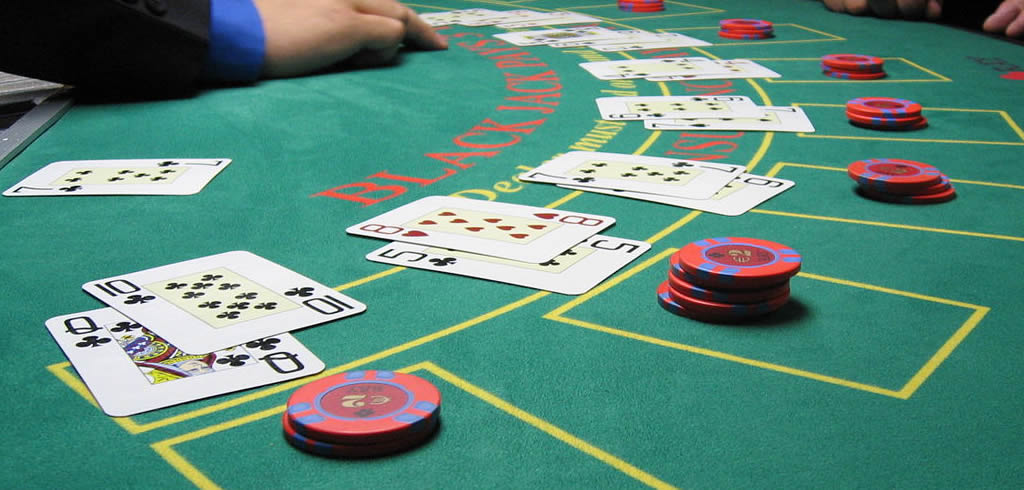 Reading Time:
3
minutes
LONDON, January 12, 2018 – Video game manufacturers are persistently facing criticism on account of loot boxes, which contain randomised prizes and can be bought with real money to be used within games. As per a survey by Live Casino Comparer the percentage of British people who cling to the belief that loot boxes should be regulated as gambling adds up to 60.
The very inception of this disputation over loot boxes goes back to Belgian and Dutch gambling regulators who initially looked into the idea that loot boxes should be classified as gambling.
Which was followed by the Hawaiian state representative Chris Lee, a damning critique of loot boxes who released a video on YouTube. Emphasizing on the loot boxes in 2017 video game Star Wars: Battlefront II, Lee expressed his anger towards a "Star Wars-themed online casino designed to lure kids into spending money."
In response to the affair, Apple recently changed the rules on its app store with regards to loot boxes.
Vulnerable young people
Neil Walker, the gambling expert who conducted the survey of over 1000 British people, condemns the "gambling loopholes" that allow loot boxes to exist. "Vulnerable young people are being introduced to gambling in a way that provides them with no protection or support."
The Gambling Commission has also recently expressed concerns about the amount of exposure to gambling that young people are facing. Its research on the issue states that 80% of 11–16 year olds have seen gambling advertised on TV. What's more, 12% of 11–16 year olds have gambled in the last week.
However, with regards to loot boxes, Walker worries that this figure could potentially be "a lot higher". He also blames the Government for its double standards on tackling the issue. "Large fines have been levied by the UK Gambling Commission for misleading advertising, yet nothing is being done to regulate gambling purchases in video games in the UK."
Despite increasing pressure to regulate loot boxes as gambling, from both officials and the public, the stance of authorities in the UK and the US is that loot boxes do not constitute as gambling because players do get some kind of reward.
Walker believes that this is missing the point. "Politicians are out of touch with what the public wants. Of course, loot boxes count as gambling. The time to act is now."
This is not the first time that the question of whether or not loot boxes count as gambling has been raised. In 2012, a predatory scheme similar to loot boxes in Japanese games was declared illegal by the government. Kompu gacha was an in-game mechanism which involved encouraging players to pay a little bit of money for a randomised prize. Most of these prizes were small, but some were worth much more.
Shocking similarities
As with kompu gacha, the concern with Star Wars: Battlefront II is the way in which its loot boxes so closely mimic a casino. One minigame even involves a slot machine and, according to journalist Zaid Jilani, it is not uncommon for players to treat the loot boxes in Star Wars: Battlefront II like a slot machine. "A loot box costs between 83 cents and $1.80, and it's not uncommon for a player to buy dozens and dozens of boxes in an attempt to unlock a particular character or capability."
Walker calls these similarities "shocking", as he had previously assumed that loot boxes were regulated as gambling. "As someone who has worked in the iGaming industry for years, I had long thought that loot boxes counted as gambling in the same way that blackjack or a slot machine would."
"There are children growing up right now who's first exposure to gambling is through loot boxes. We need to make sure that video games are held accountable in the same way casinos are."
For more information about Neil Walker, please visit www.livecasinocomparer.com
About Live Casino Comparer
Live Casino Comparer is an online casino comparison and gambling news website run by gambling expert Neil Walker. Each article is written by Neil, who specialises in analyses of different online live casinos. The website also features reviews, insight, and updates from across the casino industry.
SOURCE Live Casino Comparer
AHA NSW Partners with Entain Australia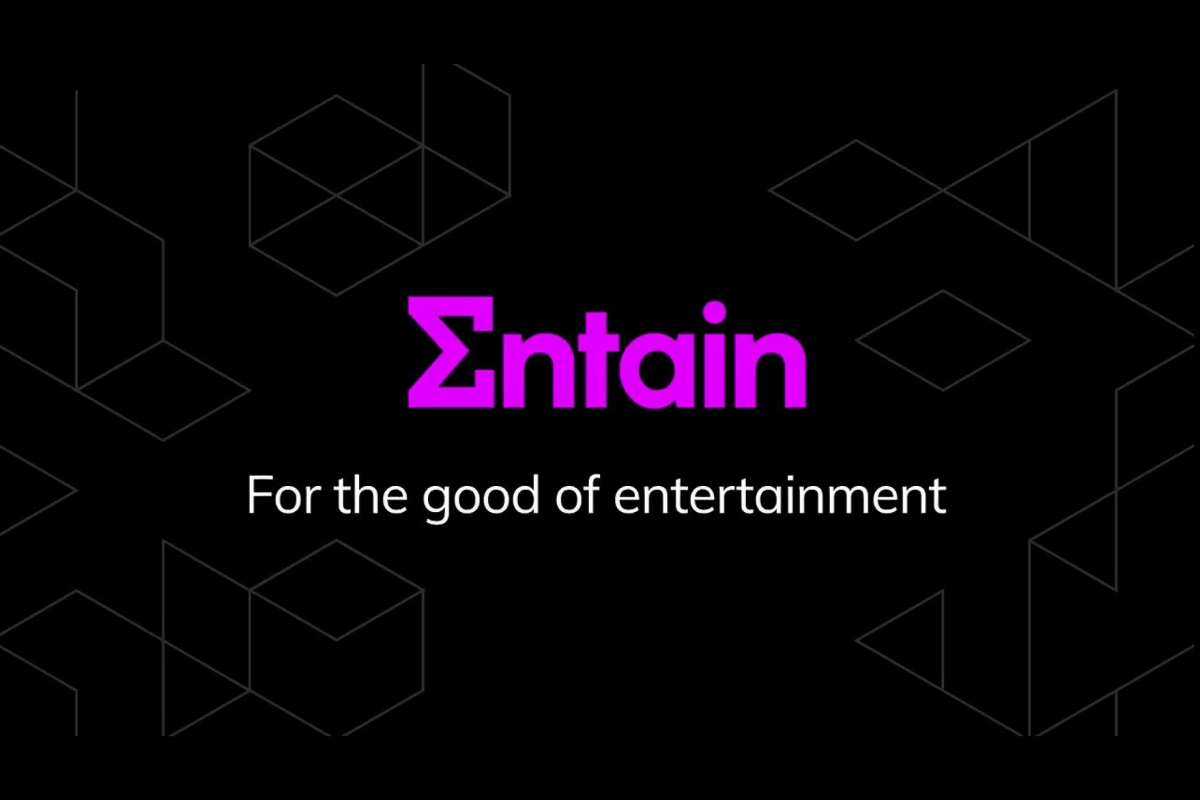 Reading Time:
2
minutes
The Australian Hotels Association NSW (AHA NSW) and Entain Australia, part of one of the world's largest sports betting groups, have formed a partnership to acknowledge the place of digital wagering platforms in the betting landscape within NSW hotels.
The long-term agreement will provide an opportunity for Entain Australia to promote its digital wagering brands – Ladbrokes and Neds – in the state's pubs through a new advertising and sponsorship arrangement.
The arrangement does not interfere with the exclusive license that TAB has in New South Wales for physical outlets. That license was brokered by the State Government in 2013 and runs until 2033.
NSW hotels that decide to enter into the agreement with Entain Australia will display in-venue advertising for Ladbrokes or Neds promoting their digital wagering platforms. They will not install or operate any physical Entain wagering facilities; receive any commission from Entain for any bets placed; have staff operating Entain wagering terminals eg portable iPads or phones; have staff accepting bets from hotel patrons on behalf of Entain; advertise to the general public on the exterior of their hotel; or do anything else which may offend Tabcorp's retail exclusivity in NSW. The agreement simply markets a form of wagering that many punters already use.
AHA NSW CEO John Whelan said: "The reasons for this new partnership are simple. For decades now, many NSW hotels have operated PubTABs for Tabcorp at a significant loss – primarily due to high Sky Channel and EBT (betting terminal) fees. In country NSW it's even worse, with the majority of country pubs currently running their PubTAB at a loss.
"Today's partnership with a world leader in Entain will finally give NSW hotels competition and choice."
Entain Australia CEO Dean Shannon said: "We applaud AHA NSW for their vision in agreeing to work with us to bring this partnership to life.
"While there is still value in more traditional cash retail wagering, there is a highly engaged audience of punters who like to go down to their local for a bet with their mates, and how they do that has evolved.
"This partnership recognises that evolution and is about offering choice for the benefit of AHA NSW members and their patrons. There is no reason why traditional cash wagering can't co-exist in a hotel, alongside an advertising sponsorship arrangement with Entain that promotes the digital offering of one of our leading brands.
"Entain recognises the opportunity for us to connect and communicate with the audience inside hotels is valuable and we intend to support the operators of those venues, just as we would any other advertising channel."
Whelan said it was clear pub patrons had embraced wagering via a smartphone a long time ago.
"Our patrons are already exposed to advertising from corporate bookmakers on our pub TV screens, on the radio, in newspapers and on their phones.
"Increasingly people are choosing to bet on the races or the footy on their phones – not in the traditional retail environment. Today, most people betting on their phone in a NSW pub are placing a bet with Ladbrokes, Neds or another corporate bookmaker."
The CEO also reiterated that AHA NSW was committed to its supportive partnership with Tabcorp.
"Retail wagering in our venues is extremely important, with NSW pubs generating about half the current national PubTAB turnover," he said.
"Tabcorp has a long-term exclusive retail licence in NSW and, of course, we will continue to support TAB retail in-venue."
IGT Presents Future-forward Solutions at the World Lottery Summit 2022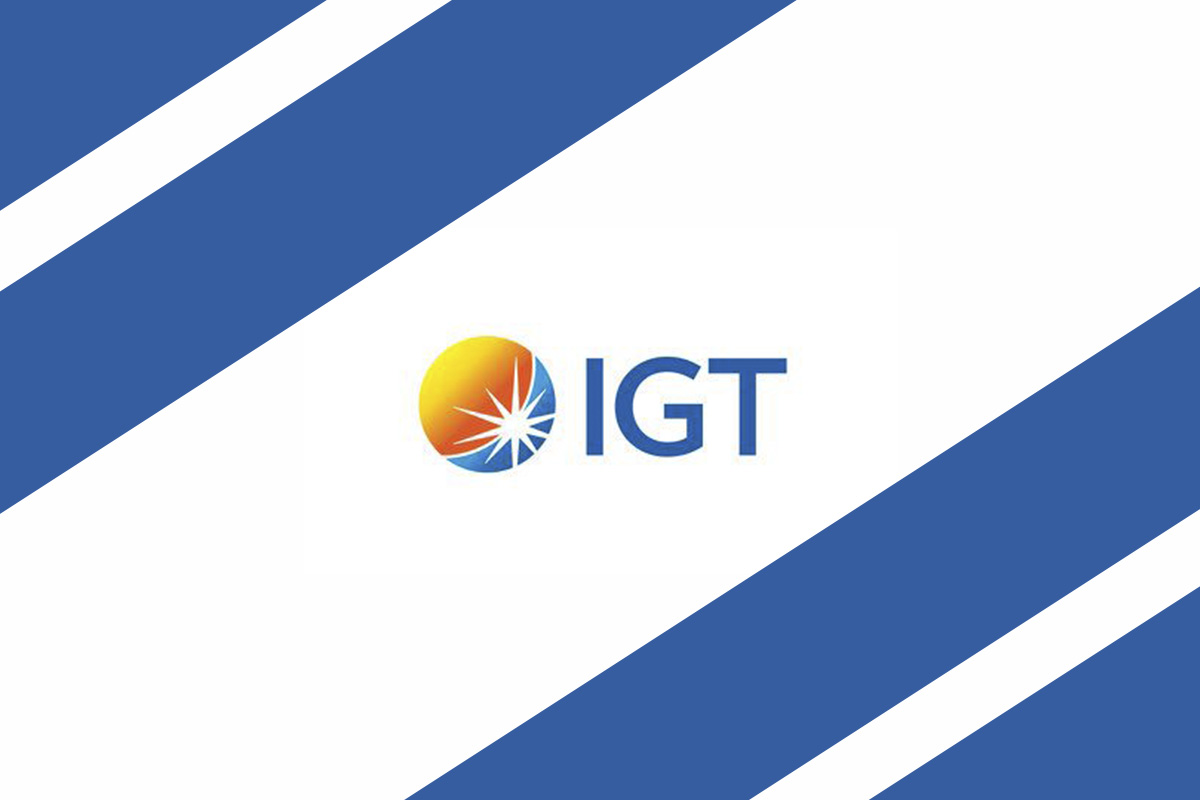 Reading Time:
2
minutes
International Game Technology PLC (IGT) has announced that it will present its impressive portfolio of growth-driving solutions at the World Lottery Summit (WLS) 2022, Oct. 16-20, in Vancouver, British Columbia.
In booth 543, IGT will demonstrate its Future Forward, Results Driven approach with a full suite of digital tools, exciting new games and innovative solutions that propel lottery sales and engage the next generation of players.
"IGT has demonstrated extraordinary growth in our lottery operations over the last few years. We've made significant investments in research and development, especially in our systems hardware and software, printing, and our iLottery segment, and we are excited to share these solutions with our great customers at WLS. The lottery industry has evolved tremendously since our last in-person tradeshow in 2019. Our exciting new solutions that represent the modernization of lottery will be on display at WLS, along with some of the industry's most popular licensed products. These solutions are supported by the industry's best talent as we continue to propel our industry leadership," Vince Sadusky, CEO of IGT, said.
"WLS will be a celebratory event as it marks IGT's first opportunity to attend an in-person lottery tradeshow in three years, and we anticipate much excitement in our booth as we reconvene with our global customers. As the category captain, IGT leverages our decades of experience and unrivaled products to help our customers deliver the future of lottery. One of the innovations that we are most excited to introduce at WLS is OMNIA, the industry's first truly omnichannel solution," said Fabio Cairoli, IGT CEO Global Lottery.
Making its global debut, IGT's OMNIA is a comprehensive and modular solution that gives lotteries the means to digitalise the retail experience, whether a lottery sells iLottery games or not. OMNIA is the integration of IGT's retail lottery core central system and IGT's iLottery solution. It bridges the two to offer lottery operators the functionality they need to run their business now and into the future.
WLS attendees who explore IGT's booth can experience advanced solutions that encompass a variety of customer profiles:
Retail Lottery: From self-service to clerk-operated terminals and those that connect the two such as the Retailer Vue, IGT will showcase its high-performing point-of-sale hardware designed to engage lottery players in any retail environment. Additionally, IGT's flexible core system and its data-driven suite of back office tools will be highlighted in the booth.
iLottery: Powering over 20 global digital lottery operations, IGT's award-winning iLottery offering includes flexible products and an engaging eInstants portfolio backed by dedicated iLottery expert services. IGT's compelling iLottery content, including omnichannel and licensed brands, will be available for visitors to play on a giant touchscreen. IGT will also feature its end-to-end iLottery platform, powerful analytics tools and a user-friendly player portal.
Instant Ticket Services: Exciting instant ticket innovations on display will include Infinity Instants, offering an infinite number of possibilities for scratch ticket design, and GLEAM technology that adds brilliant holographic, foil or metallic inks to gain attention at the point of sale. Also highlighted will be IGT's Winner's Choice turnkey, second-chance promotional programme and player-favorite licensed brands.
Additionally, visitors to IGT's booth can learn more about its video lottery content and cabinets, along with its proven IGT PlaySports platform for North American lotteries that offer sports betting.
5 Rewarding Career Opportunities to Pursue in the Gaming Industry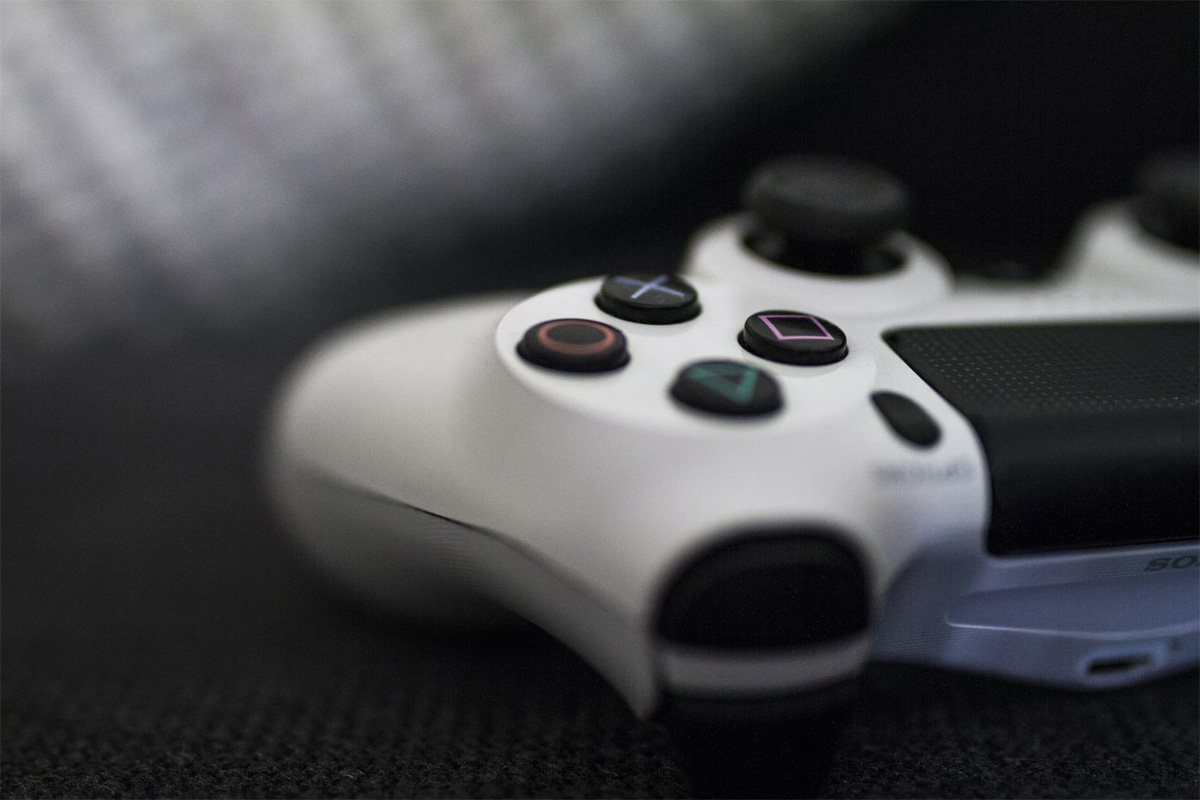 Reading Time:
3
minutes
There's a wide range of career opportunities in the burgeoning video gaming industry. Any of these job positions makes for an excellent career choice if you decide to pursue them. The world of gaming can be quite a competitive region, where there are tons of professional gamers all looking to pursue a career in the gaming industry. Creativity and the passion for gaming are the very crucial things to have in order to work in this industry.
With the plethora of career opportunities within the gaming industry, spending time with your Nintendo consoles, following your favorite wrestlers, or previewing NBA bets won't be your only way to be passionate about gaming – you could help create an actual video game and turn that into a career that you find rewarding. Listed below are five rewarding career opportunities in the gaming industry.
Quality Assurance Tester For Games
Okay, first things first. Game testing doesn't mean someone spends their work hours playing video games like an end-user would. It's serious work. The game tester would play games while under construction, way before they become finished products. They would test the unfinished games to see whether they have certain bugs that needs to be fixed.
The tester's main responsibility is to play the most recent version or 'build' of the game and check if everything in the game is working as it is tended to. They'd have to report any defect found while 'playing' the build version. Those functions are referred to as quality assurance – ensuring that a game comes out with the highest quality.
A daily routine in a QA tester's work schedule involves testing games and correspondence with the game production team. Some QA testers function alone with the games build (called 'black box' testers), while other testers may be able to access the source code and assist the developers with debugging (also called the white box or grey box).
The QA tester serves an important role in the gaming industry because they're the final defense line of the production chain before the games get to the players. Failure on the tester's part could mean that lots of gamers will be disappointed when they find their game is filled with bugs and crashes.
Video Game Programmer
Video game programmers use programming languages like C++ and Java to pre-inform the computer on how to turn all the content and artwork inputs into a working game. In the most technical role in the industry, most programmers either have a degree in computer science or learn programming at a game company.
A typical day for a video game programmer involves coding, running the codes, receiving correspondence from QA testers, and implementing game features. Programmers usually have different sub-specialization teams that concentrate on predefined areas. For instance, while one team deals with the AI and characters, another deals with the server code, and another oversees graphics.
Video game programmers need a thorough technical knowledge of their field, but they also need much focus and patience while in the studio. Generally, programmers are the highest-earning professionals in the gaming industry.
Video Game Concept Artist
The role of a video game artist requires a strong artistic talent. It's one of the most challenging roles in the gaming industry. The ideal artist is good with different art tools which help in creating digital content, like Autodesk Maya or Photoshop.
The concept artist  envisions and plans the ambiance and look of the game's scenes and characters. They're responsible for the game's style and look. They also are the first to draw the environments, enemies and player characters. These professionals work with a brief from the producer, while their sketches help 3D artists, producers, programmers and publishers have a better overview of the game.
Voice Acting For Games
Voice acting is increasingly becoming an important part of game development, raising the bar on many games into memorable experiences. Video game actors work with voice directors and game developers to enliven engaging narratives, while working at their homes or in recording studios. Video game voice artists could get employed through auditions and outreach, before delivering high-quality performances in longer voice recording sessions.
Video game voice acting is an intensely collaborative process which usually requires a fundamental knowledge of sound editing and sound engineering for those operating outside a home studio.
Gaming Content Creator
To become a video game content creator, you'll need a gaming machine where you'll play games. It's easy if you're working with a PC. Simply opt for OBS and play games that way. If you prefer working with a console, then you might need a dedicated capture card.
Then you'll need a top-quality microphone and webcam so your online followers can see your face. Asides streaming their gaming contents to followers, gaming content creators also network with other content creators to access new audiences or environments. Of course, content creators need social media, because that's where the followers are. It definitely pays to have a presence on platforms like Facebook, Instagram, and Snapchat as a video game content creator.
Conclusion
The above listed are some of the most rewarding career opportunities in the gaming industry. With the rate of increase in the industry's market capitalization, the number of jobs is potentially on the rise. If you're considering a career in this industry, you may want to look at any of the careers above.