Evolution Technology Resources Inc. signs deal with 1ClickGames and increases user base tenfold to 275,000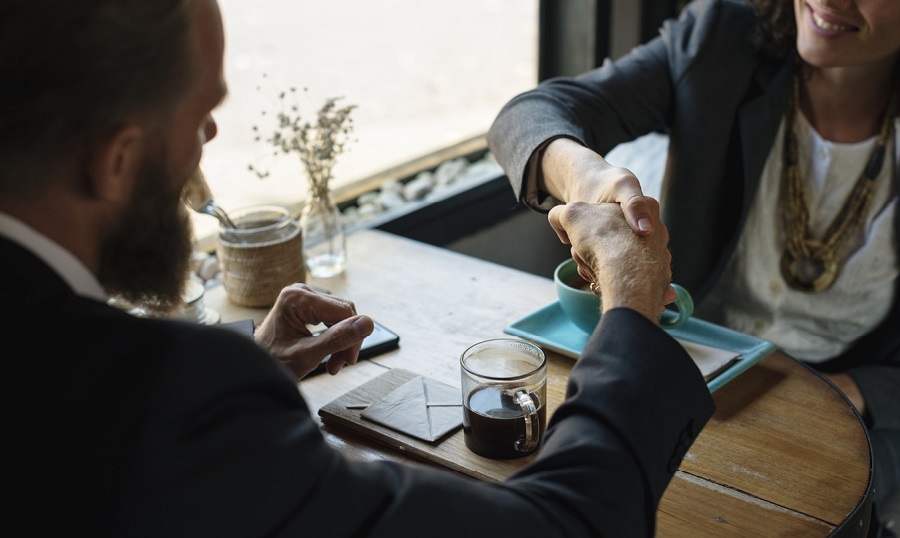 Reading Time:
2
minutes
MARKHAM, Ontario, Feb. 12, 2018 – via OTC PR WIRE – Evolution Technology Resources Inc. (ETKR.OTC) has signed an agreement with Highweb Trade Ltd, a Malta based online casino service provider better known for their B2B igaming tradename 1ClickGames. The agreement will deliver exclusivity, game development, infrastructure management, white-labeling, support and maintenance services in the area of information technologies for ETKR's online gambling site VIPSpel Casino as well as future platforms.
The agreement between Evolution Technology and 1ClickGames is developing new online casino sites and adding new innovative incentives to make these sites operational and revenue producing and has provided Evolution Technology with the exclusive first right to acquire each of the new online operational casino sites that 1ClickGames develops. The agreement also covers the acquisition of existing sites which will increase the current user base to 275,000 from 27,000. When Evolution Technology first acquired VipSpel, the user base was 6,000 and grew to 27,000 users under the fourth quarter plan 2017.
The fourth quarter plan that the Company announced in October last year was successful. It focused on (a) building a core management team for the gambling & gaming sector portfolio (b) drive user growth (c) acquire a sportsbook (d) expanding core competencies.
With this agreement Evolution Technology and 1ClickGames are a supplier of premium white-label solutions for both iGaming startups as well as existing operators worldwide. 1Click Games focuses on fast integration and ensuring rapid and cost-effective time to market for all clients. Operators are provided a complete gaming site with a full suite of top iGaming products including casino, sportsbook, mobile casino and live casino, all deployed under a unified management platform, as well as services like sublicensing, branding and content management.
One of the major Product development milestones for 1ClickGames in 2018 is the addition of Blockchain technology to its already fully GLI19 certified platform.
The partnership with Highweb Trade Ltd, adds to Evolution Technology's growth strategy characterized by enhancing its current solutions as well as developing and introducing new products and services that keep pace with the developments in the online gambling industry.
About Evolution Technologies Resources, Inc.
Evolution Technology Resources is a business development company that is focused on acquiring intellectual property and assets for cloud computing, high tech and online gambling industries.
EvoTech is a rapidly growing gambling solutions and entertainment provider. The company will provide three revenue models; cutting-edge Cloud based Services, white label solutions for affiliates and B2C gambling services offering games from the best-of-breed suppliers across the online sports betting and casino industry. Online gambling is a maturing market, meaning there is already a wide base of users familiar with gaming products as well as supporting services such as online credit card payments and other means of electronic payments. ETKR aims to capture a significant size of that existing and growing market through high quality products and safe and secure infrastructure.
Investor Relations
Tom Lam
+1 855-782-3706
ir@evotechonline.com
For more information visit: www.evotechonline.com
50 flavors of Endorphina at London event in 2019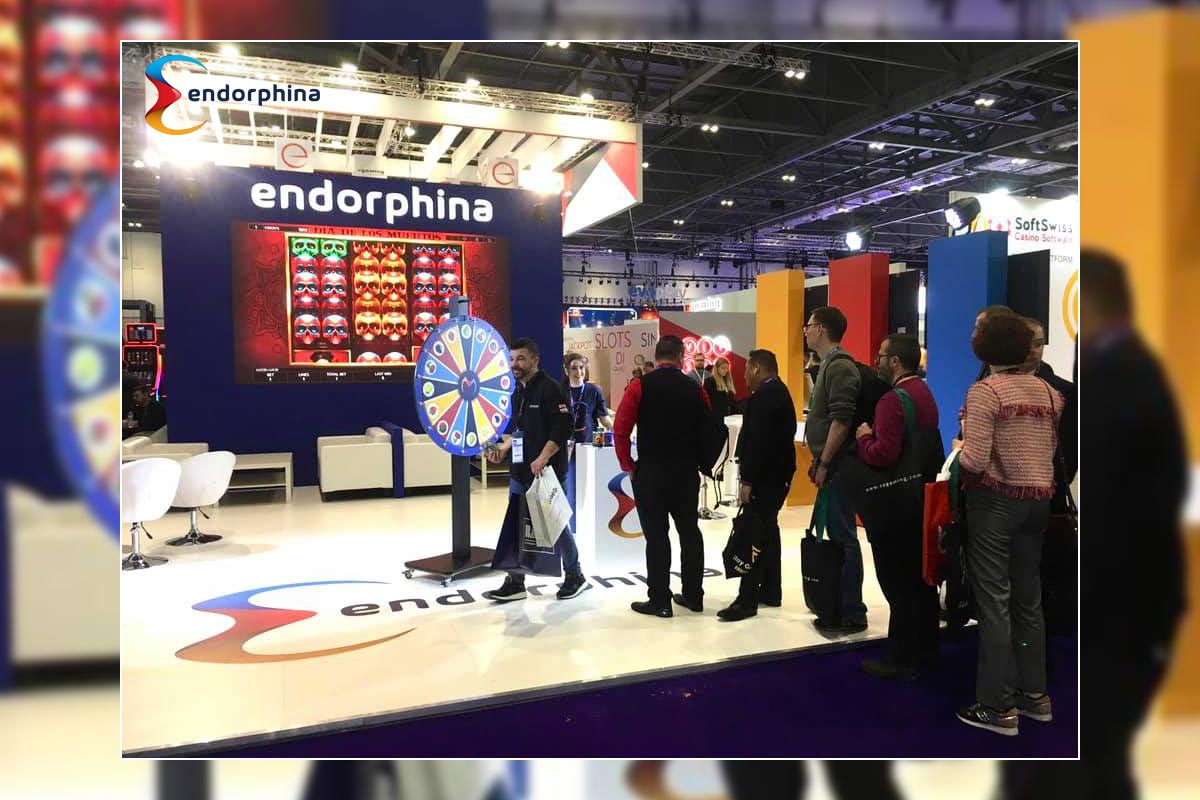 Reading Time:
2
minutes
When it comes to international exhibitions there are certain exhibiting companies that immediately catch attendee´s attention with their promo. As usually, Endorphina was one of these companies during the main igaming event of the year – ICE London.
What was Endorphina´s booth all about then?
This time, Endorphina wasn´t playing any games and brought in a guest star from the US – Erik Cavanaugh, who has already won the hearts of millions with his passion for dancing and challenging stereotypes of a dancer's body. Erik's been viewed over 90 million times worldwide and his fame is still rising. His videos and interviews were published by major publications like People Magazine, The Today Show, Good Morning America, Forbes, and more. During each performance there was a crowd watching Erik, cheering and admiring his graceful moves. Trust us, it was an impeccable performance!
We had a chance to ask Erik about his feelings regarding the event:
"I am so excited to be performing with Endorphina at ICE London and getting to show to the attendees that Dancers Come In All Sizes! This is my first time ever performing live in Europe and I couldn't be more excited!"
Endorphina´s stand was buzzing all the time. Many people came to try their luck in Wheel of Fortune to win a huge collection of prizes – from witty branded cans, a very own Endorphina cookbook or custom Endorphina slides and branded socks. Provider´s slides and socks with designs of successful game titles were the most popular prizes and made more than one attendee of the show come back to their stand for a second chance to win it. And the rest was exploring provider´s latest games and business opportunities.
Did you witness the guy who impressed America with his charm and talent at the show? Or did you win some of the branded goods? Let us know!
Learn more about Endorphina: https://endorphina.com/about
William Hill strengthens activity in Nevada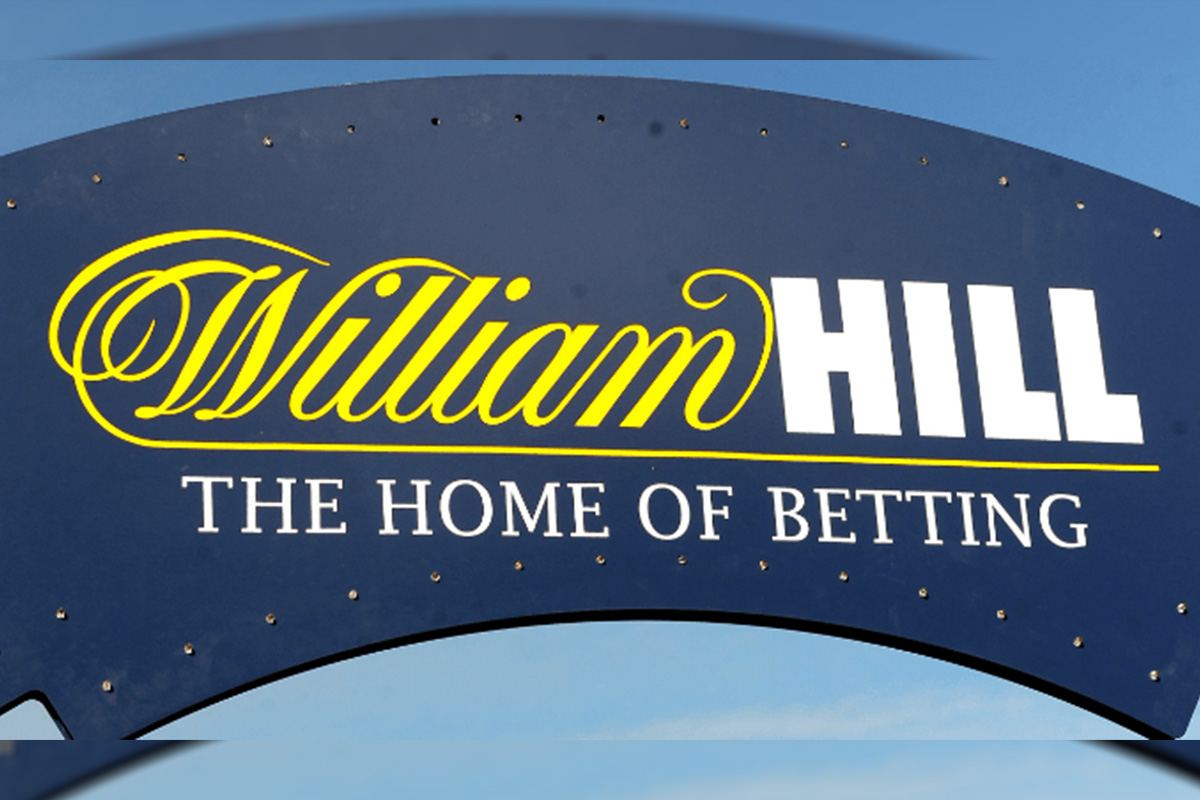 Reading Time:
1
minute
William Hill has expanded operation in Nevada, as it is now now operating all Golden Entertainment, Inc. race and sportsbook operations in the state.
The expanded partnership allows bettors use William Hill's innovative wagering technology, including its award-winning mobile sports betting app and live InPlay wagering menu.
"We are excited to continue expanding our relationship with William Hill, which has a proven sports wagering platform not only in Nevada but around the world. We look forward to growing our business in Nevada and other jurisdictions through this partnership," said Steve Arcana, COO of Golden Entertainment, Inc.
"The addition of the four new casino resorts marks an exciting new chapter in our relationship with Golden Entertainment. We look forward to working together to offer sports fans an amazing experience for many years to come in Nevada and elsewhere as opportunities arise," said Joe Asher, CEO of William Hill U.S.
The new development expands Golden Entertainment's existing partnership with William Hill, which includes operating the race and sports books at Pahrump Nugget Hotel & Gambling Hall and full-service kiosks at Gold Town Casino – Pahrump, and Lakeside Casino & RV Park in Pahrump, as well as depositing kiosks at approximately 80 Golden Entertainment wholly-owned taverns and third-party-distributed gaming locations throughout Nevada. William Hill will also continue to operate the race and sports books at Edgewater and Colorado Belle casino resorts in Laughlin, following Golden Entertainment's recent acquisition of the properties.
MGM targets Osaka for its Japanese IR initiation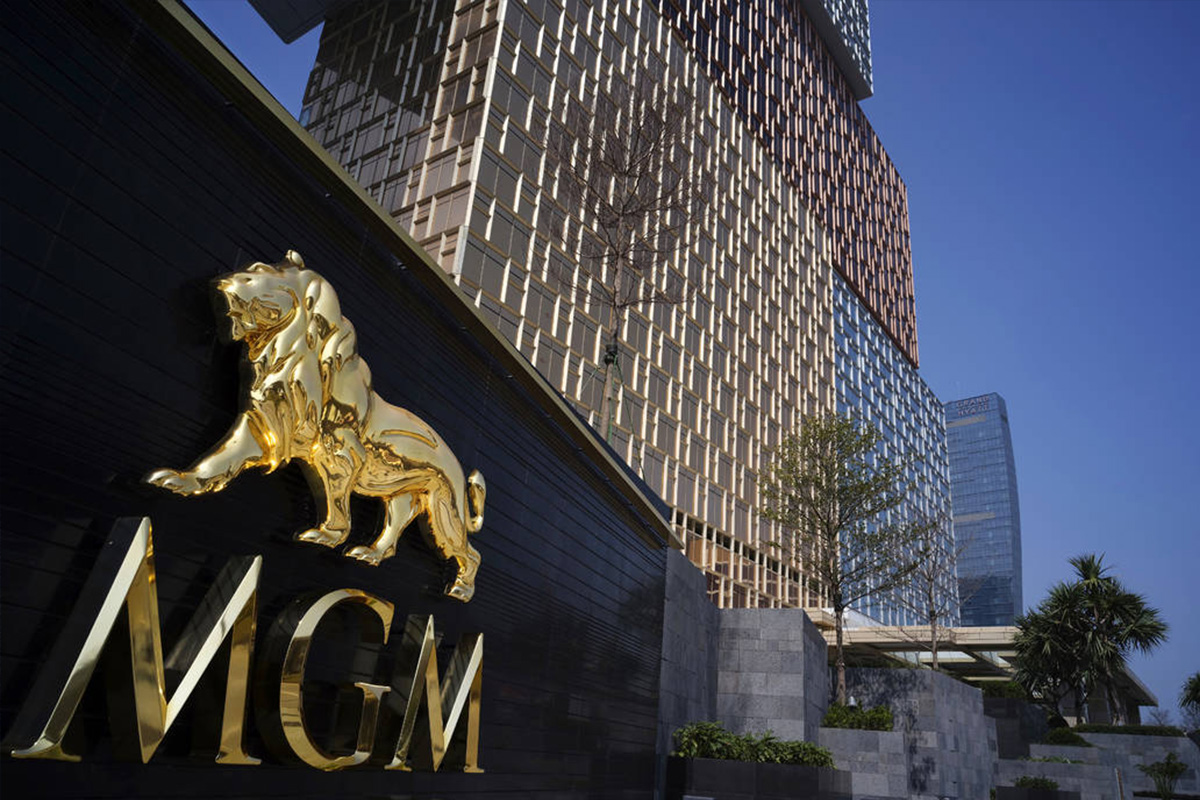 Reading Time:
1
minute
MGM Resorts International is focusing on Osaka prefecture of opening a casino in Japan. The Japanese government, which is finalizing the details for the implementation of the landmark Integrated Resort (IR) bill, has not disclosed the location chosen for the IR facilities. Earlier, the government had made it clear that there would be three locations in the country.
Osaka is one of the top candidates to be selected. That's perhaps why MGM Resorts International has decided to set potential development in the city as a key target for their business.
During the full-year earnings call last week, company Chairman and Chief Executive James Murren highlighted the importance of the Japanese market.
"We just recently opened up an office in Osaka. We've committed now to the mayor and to the governor of Osaka," he told financial analysts and added: "MGM has adopted an Osaka-first strategy. We are focusing our considerable resources on Osaka."
According to Mr. Murren, the company expects an operator to be picked by Osaka in 2020, just before going to the central government.
"We think Osaka will be one of the three concessions that will likely be granted, but we know the central government has to select Osaka and its operator. That probably happens maybe 12, 18 months after Osaka itself picks its operator," Murren stated. "Osaka's goal is to have an IR opened by 2025. That's when the World Expo is in Osaka."