Taiwan police crack down on illegal gambling ahead of holiday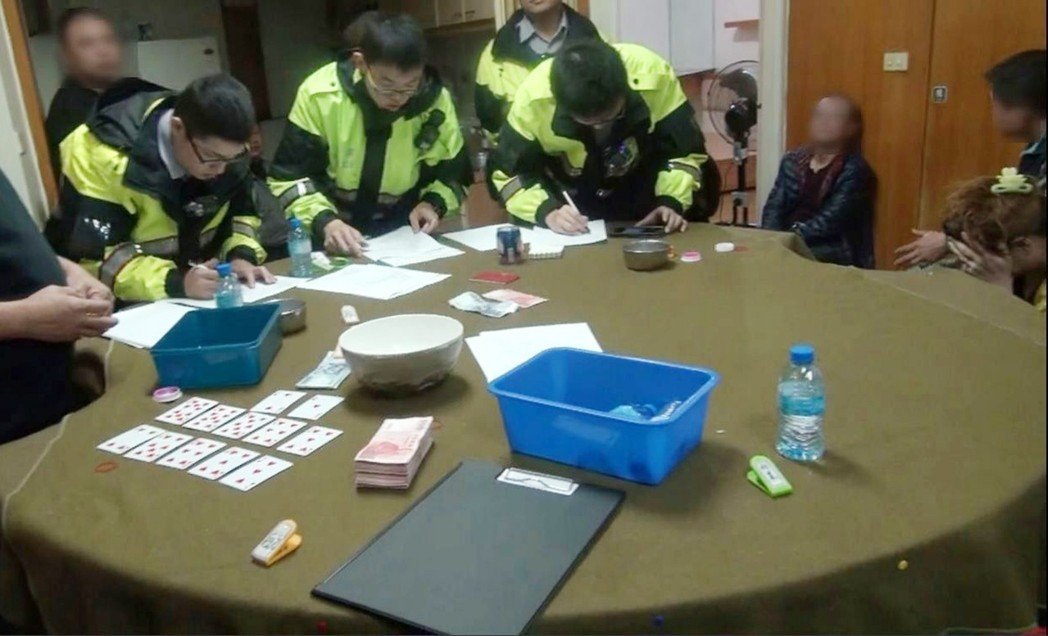 Reading Time:
2
minutes
Law enforcers cracked down on illegal gambling dens in several cities around the nation ahead of the Lunar New Year holiday, arresting several dozen suspected gamblers over the past few days.
Police raided an alleged gambling operation hidden in an alleyway in Tainan's Guanmiao District, apprehending 14 people allegedly playing tian jiu pai — a Chinese domino game that is popular in Taiwan, Hong Kong and southern China. They said they found betting money on the table at the scene.
"Gambling operators move between locations during the Lunar New Year holiday to make quick profits," said Liang Jen-hui , chief of police for Tainan's Gueiren District  and leader of the raid.
The suspects are to be processed at the prosecutors' office on charges of illegal gambling in a public venue, a contravention of Article 266 of the Criminal Code, Liang said.
Meanwhile, Taipei police on Friday raided a mahjong betting operation on Hankou Street in the city's Ximending  commercial district, they said, adding that they found 23 people engaged in gambling or hired to work at the gambling den.
Police said the suspected proprietor, a 65-year-old woman surnamed Chen , had last year set up an association for "researching and studying mahjong."
However, the association was just a front, they said, adding that Chen was operating an illegal gambling den and collecting a percentage of the money bet on the mahjong games.
Taipei police on Saturday raided an apartment on Sichang Street in Taipei's Wanhua District, detaining 12 people for questioning after finding mahjong sets and money allegedly used in betting.
Police questioned the alleged proprietor, a 63-year-old man surnamed Huang , and reported finding about NT$100,000 at the site.
Huang was arrested for operating an illegal gambling den two months ago at the same location, the police said.
Police quoted Huang as saying that since he moved between several locations, he had not expected the police to raid his rented Sichang Street apartment again.
In another case, police in Taitung City reported a raid on Friday in which they rounded up 20 people for allegedly betting on tian jiu pai games.
Article 266 of the Criminal Code states: "A person who gambles in a public place or a place open to the public shall be sentenced to a fine … unless the item for which he gambles is one to provide temporary amusement."
Source: taipeitimes.com
Oriental Game anticipates robust growth in the Philippines gambling sector this year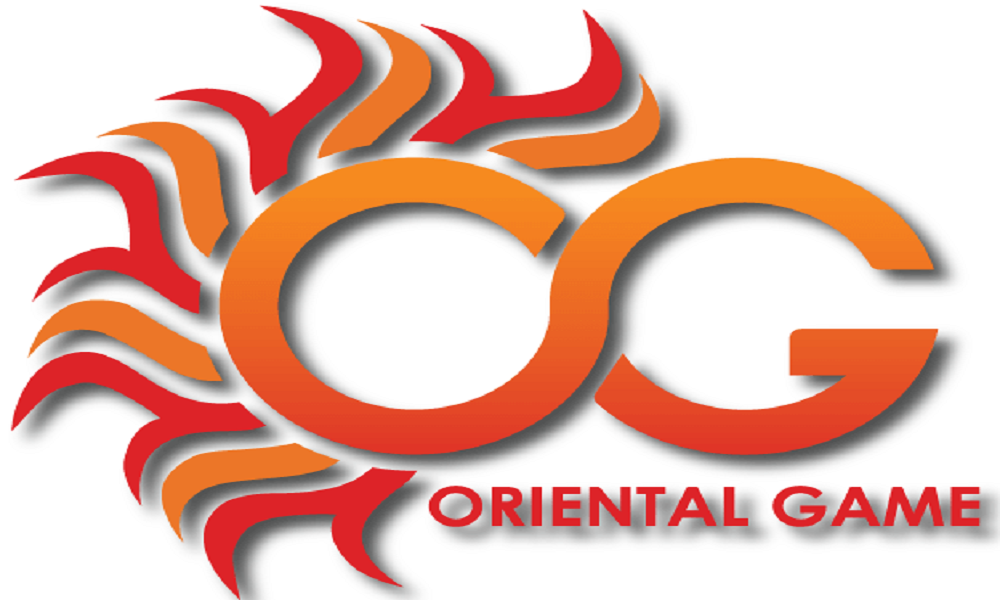 Reading Time:
2
minutes
The Manila-based online-casino 'Oriental Game', the fastest-growing live dealer platform and gaming solutions provider is anticipating the Philippines' offshore gambling sector to register a robust growth this year as the operators persist to expand due to escalating popularity of electronic gaming.
Citing that the industry is just starting to take off, Brian Ang, the Oriental Game President, said: "The government's P6-billion revenue target for its Philippine Offshore Gaming Operations (POGO) scheme is attainable."
Ang stated to reporters in a recent interview that: "I'm really confident that this industry is going to take off. For me this is a very good situation, we really want to get support from Pagcor [Philippine Amusement and Gaming Corporation]."
Earlier, Pagcor Chairman, Andrea D. Domingo said: "Government revenue from POGO is expected to nearly double this year from P3.4 billion in 2017 to P6 billion."
Domingo explained POGO's revenues would be boosted by Pagcor's third-party consulting firm that will audit online gambling licensees' financial activity.
For Oriental Game alone, Ang said the company plans to expand its operations in the Philippines by "gradually" increasing the number of its gaming tables from the current 22 to 31.
Along with more tables, Ang said that Oriental Game will also hire additional employees and even bring in overseas Filipino workers (OFWs) from Dubai, Qatar, China and South Korea.
The Oriental Game executive said: "We're going to expand our office as we try to make new games, and technology. So we need to hire more people locally or even bring back good people working in Dubai, Qatar, China, Korea."
Domingo had said that a number of foreign online casinos from Greece, Malta, among others have expressed interest to put up shops in the Philippines.
But despite the huge foreign interest in the country's online gambling business, the Pagcor chief clarified that the industry remains strictly regulated by the government and cannot be accessed by local residents.
"Only foreigners outside the Philippines can play our licensed e-casinos. We have no plans to open it to local players," Domingo added. Currently, there are 55 POGO licensed operations in the country. Of which, 45 are online casinos and 10 sports betting operators."The reason we're projecting P6 billion is because we have this now the audit provider. They're now installing the application, which integrates the systems of online casinos and Pagcor. We can now see real-time bets," Domingo said.
Going forward, Domingo added that Pagcor will cap the number of its online gambling licenses at 50 until it can determine whether there is enough demand to meet the supply.
"We're very strict to the quality, we won't allow fly-by-night operators that once they get hit, they don't pay and transfer, put another name. That happened before — a lot of it. That will not happen this time," Domingo said.
Sought for comment about Pagcor's cap on POGO, Ang said he is supporting the government's decision.
All India Gaming Federation and Betradar affiliates to propel the Indian gaming market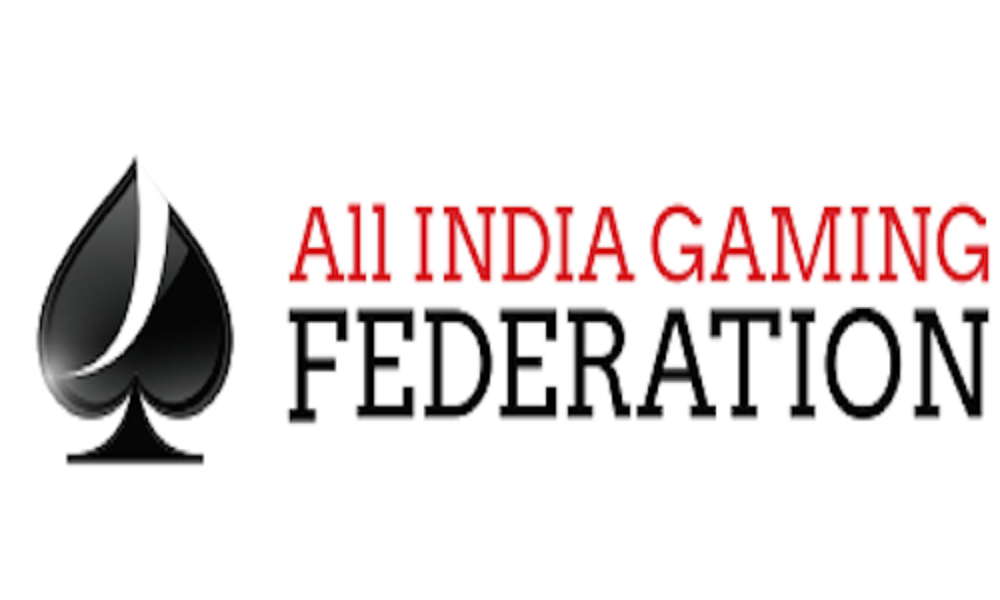 Reading Time:
1
minute
The All India Gaming Federation (AIGF) affiliates with Betradar, the world's leading supplier and provider of sports betting data services in an effort to explore opportunities for sports betting and gaming in the Asian country.
The deal settles, AIGF  working hand in hand with Betradar, to propel enhanced awareness and understanding of gambling activities, as well as explore platforms, channels and initiatives ideal for the Indian market to thrive.
The AIGF focuses on assembling a group of responsible stakeholders to help the country move towards a more open and transparent betting and gaming market.
The AIGF Chief Executive, Roland Landers said:  "The sports betting world is a patchwork of unique frameworks set ups, priorities and conditions. Our objectives require us to pool information and perspectives from all of these, especially those from the developed markets, in order to help us set out the strongest and safest proposition for the Indian market."
"Betradar works with 600 sports betting operators around the world, as well as various national regulators and law enforcement agencies; they are uniquely placed to give us a broad, deep and clear view on global sports betting and help us achieve our objectives."
Lorenzo Caci, the Director Business Development and strategic partnerships for Betradar, added: "India has the potential to be a truly exciting market, with so many hugely passionate sports fans. The AIGF's faith in our experience, our perspective and our commitment to helping India do it right is much appreciated and we look forward to working together over the coming months and years."
Zero Edge Educates China Republic Macau on Blockchain Gambling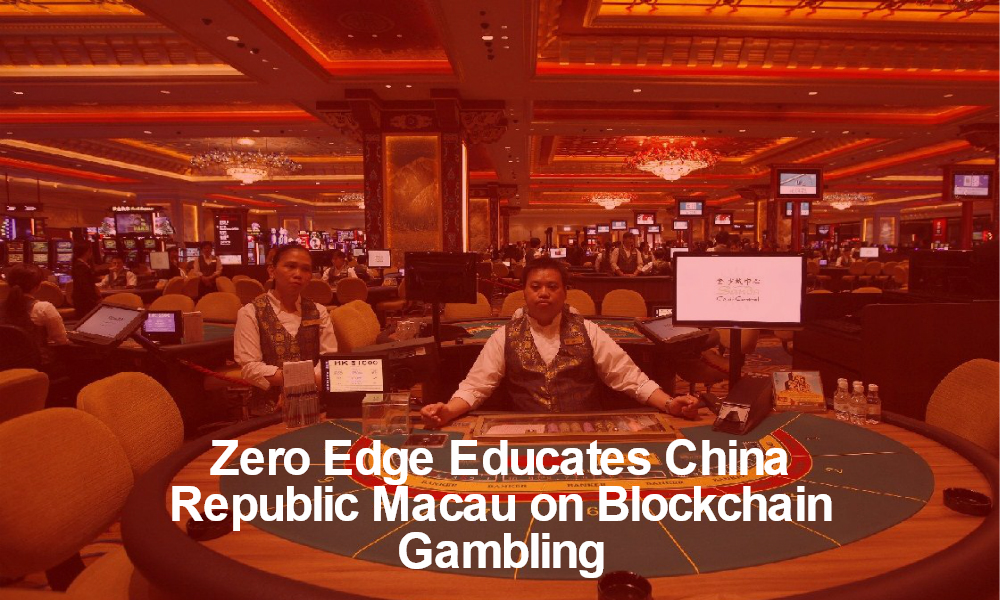 Reading Time:
2
minutes
Zero Edge is taking the revolution in online gambling worldwide with their latest event to be held in one of the top hotels in Macau, China. The event, which is set to run until the 21st of February 2018, is sure to be an eye opener for the Asian gambling market, introducing (among other things) the benefits of blockchain based casinos.
Leading experts in online gambling as well as cryptocurrency combine forces in the inspirational seminar on how blockchain is going to impact online gambling industry. The cream of the crop in Asian gambling, including top level managers and other high-level executives within the industry will learn all about how the new crypto currency casinos will operate. This includes learning about the ever-expanding network of online casinos that will be utilising Zerocoin cryptocurrency tokens in order to offer 0% house edge casino games to the masses.
ZERO EDGE & BLOCKCHAIN CREATE A BUZZ IN THE GAMBLING INDUSTRY!
Fresh from successful showcase events held in Cyprus, Kiev, Abu Dhabi and Dubai, the Blockchain event rolls into Macau. The events leading up to Macau have shown time and again how vital a shake up in the online casino industry really is. The concept that Zero Edge are bringing to the online casino industry is not only revolutionary, it is long overdue!
"We have already received a lot interest and good feedback from the industry professionals. It is only natural that we want our community to grow even bigger and for that reason we are organising an event to promote our project in Asia and grow our presence there. We also want to educate people about the advantages of the blockchain technology and its possible applications in the gambling industry for making it more efficient and customer-oriented" explained Adrian Casey CEO at ZeroEdge.Bet
Essentially, Zero Edge Casino is a network of online casinos that offer players the chance to play top casino games including roulette, blackjack, video poker, and slots, all with a guaranteed 0% house edge. This means that, unlike traditional online casinos where they enjoy an advantage over the players of up to 10%, gamblers at Zero Edge casinos will actually have a truly fair shot at winning.
The concept has already taken Europe and the Middle East by storm and is set to do the same for Asian online gambling. Essentially, Zero Edge are turning the industry on its head by introducing a different way for the casino to make a profit, which doesn't exploit the customer, but instead focuses on the increasing value of digital assets through wider adoption and utility.
LEARN ABOUT ZERO EDGE IN-DEPTH IN MACAU
If you happen to be in Macau over February, you can enjoy the opportunity to learn about the Zero Edge online casino model in-depth and first hand. The Zero Edge team will be presenting their revolutionary model to an eager Asian gambling public, where casino gambling is the number one pastime. The event will be held in one of Macau's leading luxury hotels and is certainly not to be missed.
This is also the perfect opportunity to learn about the pre-ICO or Initial Coin Offering which is set to start on the 28th of February 2018, closing out on the 15th of March 2018. During the Zerocoin pre-ICO, Zero Edge are presenting a no soft cap,while the hard cap is initially set at 1000 ETH. https://tokensale.zeroedge.bet