European Handball Federation unites with Sportradar over a new multi-year deal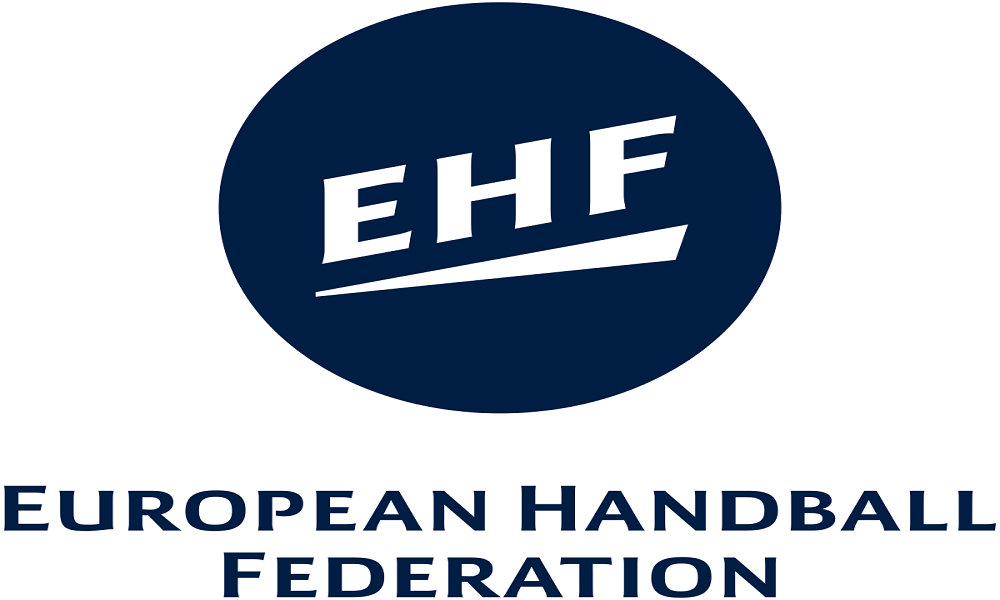 Reading Time:
1
minute
The European Handball Federation or EHF, an umbrella organisation for the European handball renewed its integrity partnership with Sportradar, a global leader that provides services to bookmakers, national and international sports federations, and media companies. The multi-year deal will set in action the promise of Sportradar providing EHF with additional services aimed at safeguarding the integrity of the federation's competitions.
In a joint attempt to cut down the threats to the integrity of the sport of handball, EHF and Sportradar joined hands back in June 2017. Sportradar which is already in the field providing a range of data, streaming, marketing and digital services across European Cup club competitions, will now extend this to include its Fraud Detection System across a number of EHF events.
And EHF will have the option to utilise Sportradar's Intelligence and Investigation services, through which a team of dedicated intelligence experts can help investigate organisations or individuals who may be targeting European competitions.
The EHF Secretary General, Martin Hausleitner said: "The EHF is committed to protecting the integrity of its flagship club and national team competitions. This further extension to our cooperation with Sportradar brings us in line with many other leading sports organisations and will provide us with the tools and support to be able to maintain European handball's reputation worldwide."
Andreas Krannich, the Managing Director integrity services at Sportradar, added: "We are very pleased to be able to provide our integrity services to the EHF as we forge an ever-stronger bond with this forward-thinking federation. Our expert team has been monitoring matches from the start of the year, using our unique and world-class intelligence and detection systems to flag any attempts to manipulate or corrupt this incredible sport."
Social media companies need to do more to fully comply with EU consumer rules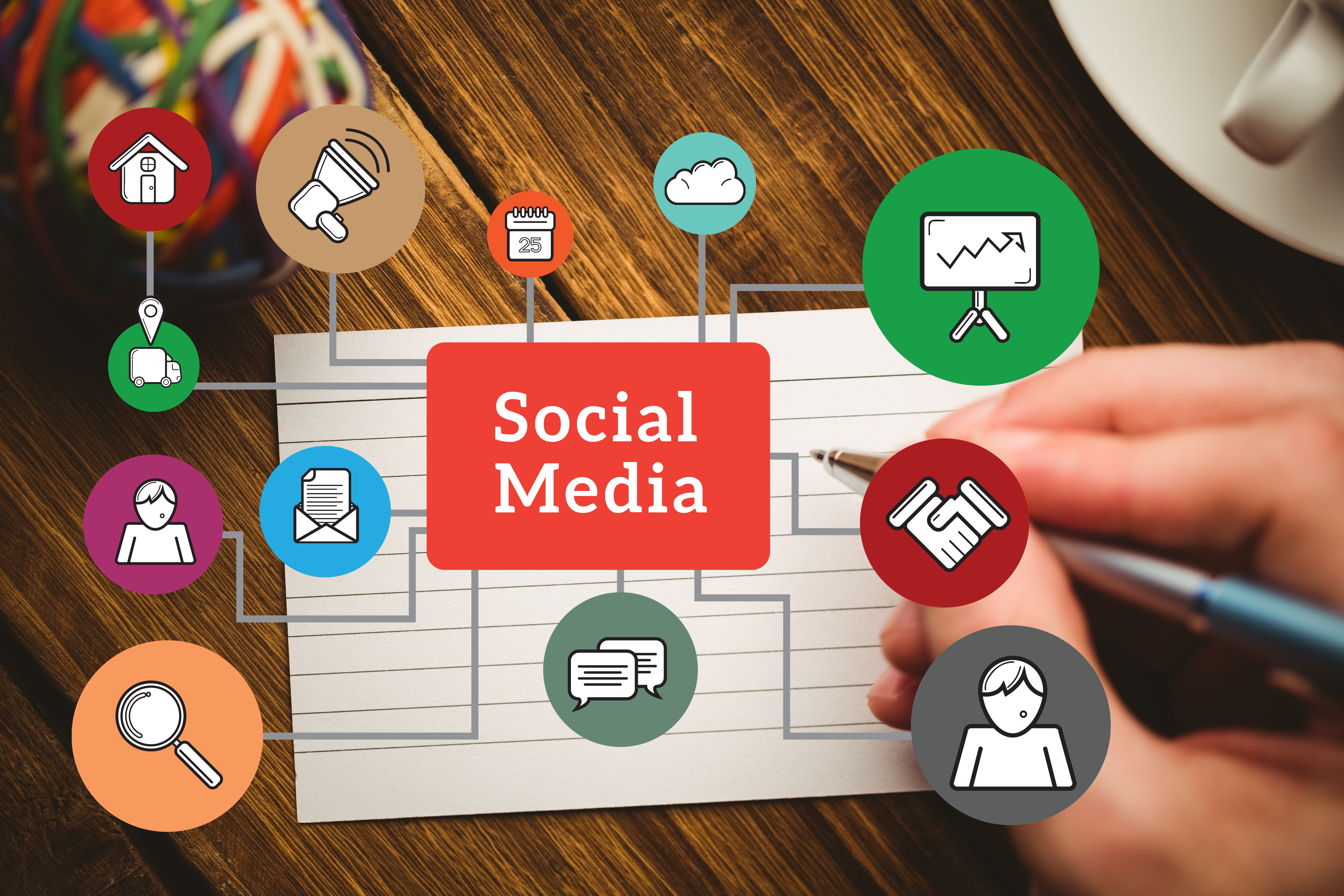 Reading Time:
4
minutes
European Commission – Press release
Social media companies need to do more to respond to the requests, made last March by the European Commission and Member States' consumer authorities, to comply with EU consumer rules.
Brussels, 15 February 2018
Social media companies need to do more to respond to the requests, made last March by the European Commission and Member States' consumer authorities, to comply with EU consumer rules.
The changes made by Facebook, Twitter and Google+ to align their terms of services with EU consumer protection rules have been published today.
These changes will already benefit more than a quarter of a billion of EU consumers who use social media: EU consumers will not be forced to waive mandatory EU consumer rights, such as their right to withdraw from an on-line purchase; they will be able to lodge their complaints in Europe, rather than in California; and the platforms will take up their fair share of responsibilities towards EU consumers, similarly to the off-line service providers. However, the changes only partially fulfil the requirements under EU consumer law.
Vera Jourová, European Commissioner for Justice, Consumers and Gender Equality said: "As social media networks are used as advertising and commercial platforms, they must fully respect consumer rules. I am pleased that the enforcement of EU rules to protect consumers by national authorities is bearing fruit, as some companies are now making their platforms safer for consumers; however, it is unacceptable that this is still not complete and it is taking so much time. This confirms that we need a 'New Deal for Consumers': EU consumer rules should be respected and if companies don't comply, they should face sanctions."
While Google's latest proposals appear to be in line with the requests made by consumer authorities, Facebook and, more significantly, Twitter, have only partially addressed important issues about their liability and about how users are informed of possible content removal or contract termination.
When it comes to the "notice and action procedure" used by consumer protection authorities to report and request the removal of illegal content, the changes by some companies are insufficient. While Google+ has set up a protocol, including deadlines to deal with the requests, Facebook and Twitter have only agreed to provide a dedicated e-mail address that national authorities can use to notify infringements, without committing to deal with such requests within specific timeframes.
Following numerous complaints by consumers who had been targeted by fraud or scams when using these websites, as well as having been subject to certain terms of services that do not respect EU consumer law, an enforcement action was launched in November 2016.
Since then, social media operators specifically agreed to amend:
the terms of services limiting or totally excluding the liability of social media networks in connection with the performance of the service;
the terms requiring consumers to waive mandatory EU consumer rights, such as their right to withdraw from an on-line purchase;
the terms depriving consumers of their right to go to court in their Member State of residence, and providing the application of California law;
the term releasing the platform from the duty to identify commercial communications and sponsored content.
The companies committed to implement the changes to their terms in all language versions in the first quarter of 2018.
Next steps
As already stated in its Communication on tackling illegal content online published in September 2017, the Commission expects online platforms to swiftly and proactively detect, remove and prevent the re-appearance of illegal content online. The Commission is currently working on the follow-up actions to this Communication.
The national consumer authorities and the Commission will monitor the implementation of the promised changes and will actively use the notice and action procedure provided by the companies. They will focus on illegal commercial content concerning unwanted subscriptions and other scams. Moreover, authorities may take action including enforcement measures where necessary.
The Commission will present in April a 'New Deal for Consumers'. This reform will propose to modernise the existing consumer law and ensure that they are properly enforced.
Background
On 16 March 2017, EU consumer authorities and the European Commission met with the companies to hear and discuss their proposed solutions. Following this meeting, the companies have made certain changes to their terms and conditions. However, the Commission and consumer authorities consider that further changes have to be made urgently (see press release).
The Consumer Protection Cooperation authorities, under the lead of the French Directorate General for Competition Policy, Consumer Affairs and Fraud Control (DGCCRF), sent a common position to Facebook, Twitter and Google+ in November 2016 asking them to improve a number of contract terms and set up a system to tackle illegal commercial content upon notification[1].
The EU Consumer Protection Cooperation (CPC) Regulation link national consumer authorities in a pan-European enforcement network. Thanks to this framework, a national authority in one EU country can call on their counterpart in another EU country to ask them to intervene in case of a cross-border infringement of EU consumer rules. Cooperation is common to various consumer-related pieces of legislation, such as the Unfair Commercial Practices Directive, the E-commerce Directive, the Consumer Rights Directive or the Unfair Contract Terms Directive.
Under the CPC framework, authorities regularly review issues of common concern for consumer protection in the Single Market and coordinate their market surveillance and potential enforcement actions. The Commission facilitates the exchange of information among authorities and their coordination.
Online platforms need to take greater responsibility in content governance. The Communication provides common tools to swiftly and proactively detect, remove and prevent illegal content online from reappearing.
For more information
Table with the changes to the terms and conditions
[1] Please note that any assessment made in this action is without prejudice to any future assessment of compliance of the contract terms by CPC authorities or in judicial proceedings.
IP/18/761
Press contacts:
General public inquiries: Europe Direct by phone 00 800 67 89 10 11 or by email
Exclusive Interview with Tiago Almeida (LATAM Gaming Specialists and CEO of eGamingServices)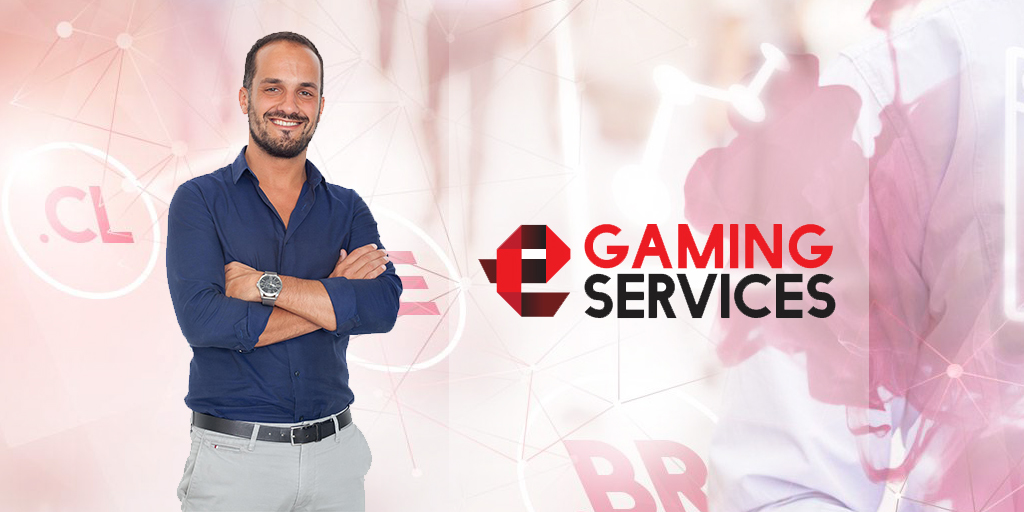 Reading Time:
3
minutes
It was great to catch up and start doing these short interviews once again. I look forward to having you all as readers of these short interviews and as guests of our "Morning Show" on iGamingRadio.com.
Today's special interviewee is Tiago Almeida  (CEO of eGamingServices). Tiago started his career in the online gaming industry in 2006. With a professional experience in leading companies like Bwin and Dragonfish, he was involved in different senior operational and marketing roles focused on the Latin American Market.
In 2016 Tiago founded eGamingServices a company with offices in Brazil, Uruguay, Malta and Portugal, that provides marketing and operational services to Online Gaming Operators willing to monetize opportunities in Latin America.
We've seen that you have been involved in the leadership of large brands and this makes us curious to learn more about the first days of eGamingServices. What was the main reason you have started to build such a service?
Tiago: eGamingServices arose in 2016, from the need of many gaming operators to get into new potential markets whose operation they did not know about.

In that sense, we help gaming operators around the world to redefine their product and find their customer online or within the retail channel on some of the regions with the most potential in the industry: Latin America, Europe and Africa.

Through our service and network, we can adapt their operation to demanding and competitive new markets, with a team of experts driving the operation.
You have a long-standing experience with Latin America countries and we are certain you can give an opinion about the market. How do you feel about the recent developments in terms of compliance and market regulation in the region?
Tiago: As a company, who has clients in the sport betting and gambling business, we want to have a law that regulates our industry in Latam. We believe that if the industry is re-organized could reap benefits to all parts.

We believe in LATAM as a region essential for the affiliates and operators. Profitability in LATAM is easy to achieve – with proper insight and cultural understanding. Also, opportunities are there and competition is still low. Latin America is one of the fastest growing regions of e-commerce in the world, only behind Asia-Pacific. It is estimated that by 2019, e-commerce in Latin America will generate sales of around US $ 85,000 million.

Right now, we have many projects in Brazil, which is the strongest country in LATAM, whose sales represent nearly 60% of Egamingservices operations in Latin America.
Coming back to Europe, where you have offices in Malta and Portugal, what are the main services you provide for operators in European regulated markets?
Tiago: We offer Strategic Consultancy because we understand the burden of an online gaming operator. In order to expand our clients activities, brands need to approach new markets to expand their income and mitigate risks related with the new regulated markets, such as .IT, .ES, .PT or .FR. For that reason, our services include: business planning, turnkey operation management, UI and UX design, CRM, a licensing services. We drive the car on behalf of the operator to allow our clients to focus on what is more important to them. Manage their business only from a bottom line perspective. As a company, we take care of the operational and marketing aspects, with a competitive Managed Services solution.
We study the compliance updates around market regulation in Europe and we have come to the conclusion that each of the emerging markets are always bettering the already in force laws of other countries. But, somehow these regulations are not always successful do to the nature of the market and due to sometimes over regulation. What is your opinion about emerging markets in the European Union?
Tiago: Currently the online gaming business is constantly growing. However, there are markets whose relevance is not being highlighted. In eGamingServices, we create a bridge between emerging markets and affiliates willing to monetize their traffic It is important to invest in this market that is growing every year.
 We have reviewed your website and seen that you attend most of the industry events, what are your next stops in Q1 and Q2?
Tiago: We are extremely excited with 2018, as it is our second year as a company. We are attending a new record number of events, such as ICE, LAC, Betting on Sports, Brazilian Gaming Congress, SAGSE, SIGMA and many others. We truly believe in the Digital world, but face to face meetings with our clients, partners and affiliates are true business accelerators moments and we want to Streamline them.
Contact Information
Stephanie Coccoluto Pestana – eGamingServices
Press Relations & Communication Manager
media@egamingservices.com/ s.coccoluto@egamingservices.com
http://www.egamingservices.com
+351 916 229 594
About eGamingServices
Founded in 2016 and based in the Portuguese city of Lisbon, eGamingServices also has offices in Chile, Brazil, Malta and Uruguay. The company helps gaming operators to redefine their product and find their customer online or within the retail channel of some of the regions with the most potential in the industry: Latin America, Europe and Africa. eGamingServices creates effective and efficient projects to help operators find new customers and generate more income.
For more information, please visit our site or follow us on Linkedin.
European Commission launches the EU Blockchain Observatory and Forum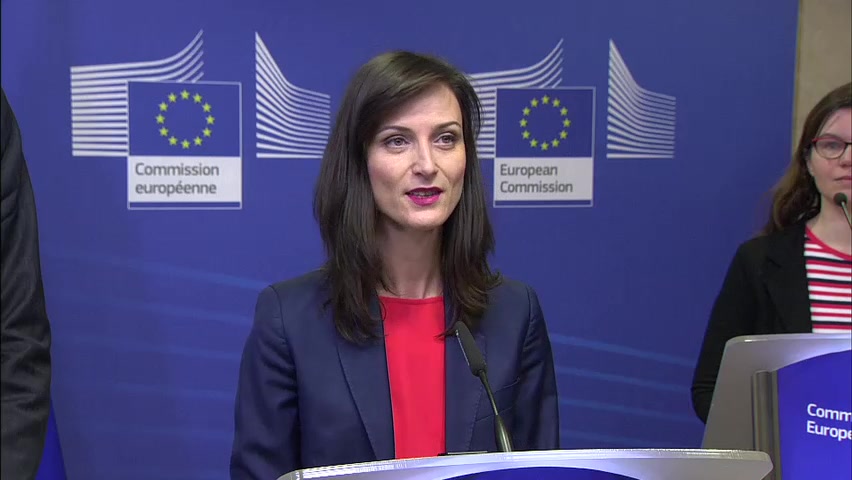 Reading Time:
3
minutes
In Brussels, The Commission launched yesterday the EU Blockchain Observatory and Forum with the support of the European Parliament, represented by Jakob von Weizsäcker responsible for the recent report on virtual currencies.
The Blockchain Observatory and Forum will highlight key developments of the blockchain technology, promote European actors and reinforce European engagement with multiple stakeholders involved in blockchain activities.
Blockchain technologies, which store blocks of information that are distributed across the network, are seen as a major breakthrough, as they bring about high levels of traceability and security in economic transactions online. They are expected to impact digital services and transform business models in a wide range of areas, such as healthcare, insurance, finance, energy, logistics, intellectual property rights management or government services.
Vice-President for the Digital Single Market Andrus Ansip said: "Technologies like blockchain can help reduce costs while increasing trust, traceability and security. They have huge potential for making social and economic transactions more secure online by guarding against an attack and removing the need for any middleman. We want to build on Europe's substantial talent base and excellent startups to become a leading world region that will develop and invest in the rollout of blockchain."
Valdis Dombrovskis, Vice-President responsible for Financial Stability, Financial Services and Capital Markets Union said: "Among the many technologies that are driving digital innovation, blockchain has the potential to be truly transformative for financial services and markets. The Blockchain Observatory and Forum will monitor developments and also inform our policy making."
Commissionerfor the Digital Economy and Society Mariya Gabriel said: "I see blockchain as a game changer and I want Europe to be at the forefront of its development. We need to establish the right enabling environment – a Digital Single Market for blockchain so that all citizens can benefit, instead of a patchwork of initiatives. The EU Blockchain Observatory and Forum is an important step in that direction."
The European Commission has been funding blockchain projects through the European Union's research programmes FP7 and Horizon 2020since 2013. Up to 2020, it will fund projects that could draw on blockchain technologies for up to €340 million.
Encouraging governments, European industry and citizens to benefit from blockchain opportunities
European innovators and entrepreneurs are already offering blockchain-based solutions. Major players from traditional sectors, like banks, insurances, stock exchanges, logistics or companies are engaged in pilot projects. Many Member States have announced initiatives as they seek to reinforce their use of blockchain technology.
The European Commission wants to build on the existing initiatives, ensure that they can work across borders, consolidate expertise and address the challenges created by the new paradigms enabled by blockchain (such as disintermediation, trust, security and traceability by design).
The EU Blockchain Observatory and Forum will play an active role in helping Europe to seize new opportunities offered by blockchain, build expertise and show leadership in the field. It will be gathering information, monitoring and analysing trends, addressing challenges and exploring blockchains' socioeconomic potential. It will enable cross border cooperation on practical use cases, bringing Europe's best experts together and promoting an open forum for blockchain technologists, innovators, citizens, industry stakeholders, public authorities, regulators and supervisors, to discuss and develop new ideas in order to learn, engage and contribute in an open way.
ConsenSys, a global player now well established in Europe, has been selected as partner to support the Observatory's outreach in Europe following a call for tenders launched last year. As an important actor in the blockchain community, ConsenSys will bring strong commitment to blockchain development, solid expertise and connections with the global blockchain ecosystem, and an entrepreneurial approach to engage with stakeholders and experts in the EU and worldwide. It will work in close cooperation with Commission services to run the EU Observatory and Forum, after having signed the contract on 29 January 2018.
Background
The European Commission wants to provide more visibility to blockchain actors and build on existing initiatives, consolidate expertise and address the challenges created by the new paradigms enabled by blockchain, such as supporting the European Industry, improve business processes and enable new business models. The Blockchain Observatory and Forum was created as a European Parliament pilot project proposed by MEP von Weizsacker and is intended to support the Commission's work of FinTech.
Fintech is a policy priority of the European Commission since it can and will play a major role in achieving the objectives related to the development of the single market, Banking Union, the Capital Markets Union and retail financial services.
Recognising the cross-sectoral transformation of the sector, the Commission set up in November 2016 a Task Force on Financial Technology, which builds on the Commission's goal to develop a comprehensive strategy on Fintech. The Commission is currently working on a FinTech Action Plan, which will be presented in the spring.
Source: europa.eu