Renault makes a grand entry into the world of esports – With Team Vitality
Reading Time:
1
minute
Renault Groupe, the French multinational automobile manufacturer made a grand entry into the world of esports through the launching of its own exuberant racing team.
Posting a brief trailer on its Twitter page on Monday, the company promulgated the 'Renault Sport Team Vitality'. The team is all set to go for the F1's Esports Series, as well as the game Rocket League to leave its imprint.
The initial invasion and efforts of F1 in esports turned the wheel of success and saw the crowning of F1's first esports champion, Brendon Leigh, at the end of 2017. Throughout the season McLaren also held its own esports competition, World's Fastest Gamer. The winner of that competition was Dutchman Rudy van Buren, who was consequently named McLaren's F1 simulator driver. Van Buren and Brendon Leigh competed in January's Race of Champions alongside some of motor racing's biggest names.
Two-time world champion Fernando Alonso last year launched a team of his own, FA Racing. Renault's news came the same day a new esports competition was announced for rallycross, using the game DiRT 4.
Source: ESPN.com
UNLV's 8-Bit team subjected to scrutiny – results reveal no change in Testosterone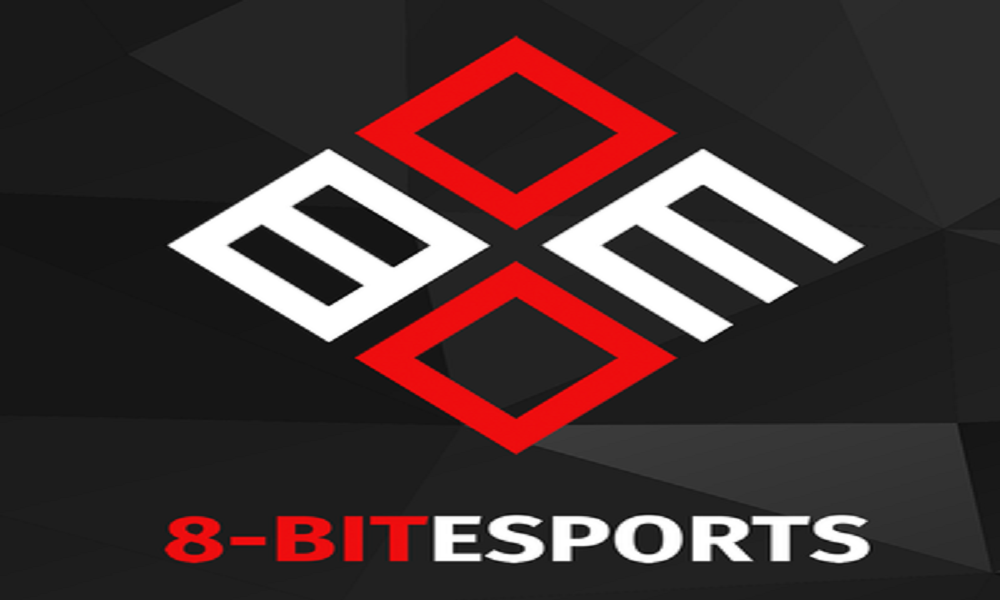 Reading Time:
2
minutes
Even as the UNLV's 8-Bit team is getting ready to hit the ground for the Mountain West Showdown against Boise State University, a scrutiny claiming to be the first of its kind was conducted to examine the variation in Testosterone levels of the players involved. However, the UNLV researchers could not come up with any findings regarding the players of the competitive esports video game League of Legends. The study reports that it did not show any change in Testosterone during gameplay.
The journal Computers in Human Behaviour published this month a study also first of its kind, which as well showed null movement in the hormones DHEA, Cortisol, and Androstenedione in saliva samples.
The samples were taken from 26 male players on UNLV's esports team, 8-Bit, who were contending against fellow players or a computer in games lasting 15 to 27 minutes.
Gray, the researcher stated: "These players were facing familiar foes in a familiar environment. That is a key reason why testosterone and other hormones may not have changed. I would expect to see more action in terms of hormones in a tournament atmosphere against unfamiliar competition and with a large audience."
The new revelation coincides with the announcement that 8-Bit will be playing in the first-ever Mountain West Esports event at UNLV in March. The MW Esports Showdown will be played in conjunction with the Mountain West Conference Men's and Women's Basketball Championships.
The event will feature exhibitions between UNLV's 8-Bit team and Boise State University at the Thomas and Mack Centre, followed by the MW eSports Showdown Main Event at Cox Pavilion March 10.
The MW eSports Showdown will feature competition in three highly-popular eSports games: League of Legends, Rocket League, and Overwatch.
Gray said:  "The tournament might be a great thesis research project for a graduate or undergraduate UNLV student."
The anthropology Professor added: "We are primed here at UNLV to study these effects as esports is exploding and the university is ready to be a research partner in this growing industry locally, nationally, and internationally."
According to the study, "Salivary Testosterone, Cortisol, DHEA and Androstenedione levels did not change overall or between play against people vs. the computer or with respect to winning or losing. However, play duration (range 15 to 27?min) was positively related to changes in DHEA, Androstenedione and Testosterone during play against people."
The study did find that whether gaming against people or computers, levels of the hormone aldosterone decreased.
Gray's research is just one of the many ways UNLV is engaging the esports world.
UNLV has one of the nation's only academic programmes combining the art, science, and business of esports. Students are creating concepts alongside business leaders and researchers, they are developing technology that could become the next great start-up, and they are learning from UNLV experts who are helping to usher in a new wave in hospitality.
At UNLV's International Gaming Institute (IGI), researchers are immersed in the nuances of the nascent industry, driving best practices on esports and their intersection with the regulated gambling industries, legal and regulatory processes, game development and competition infrastructure.
In 2017, UNLV's IGI was integral to the launch of the Nevada Esports Alliance, further positioning the state as a global esports hub and UNLV as a research leader.
Source: sciencedaily.com
Forza Racing Championship coming with new 'Forza Motorsport 7' esports features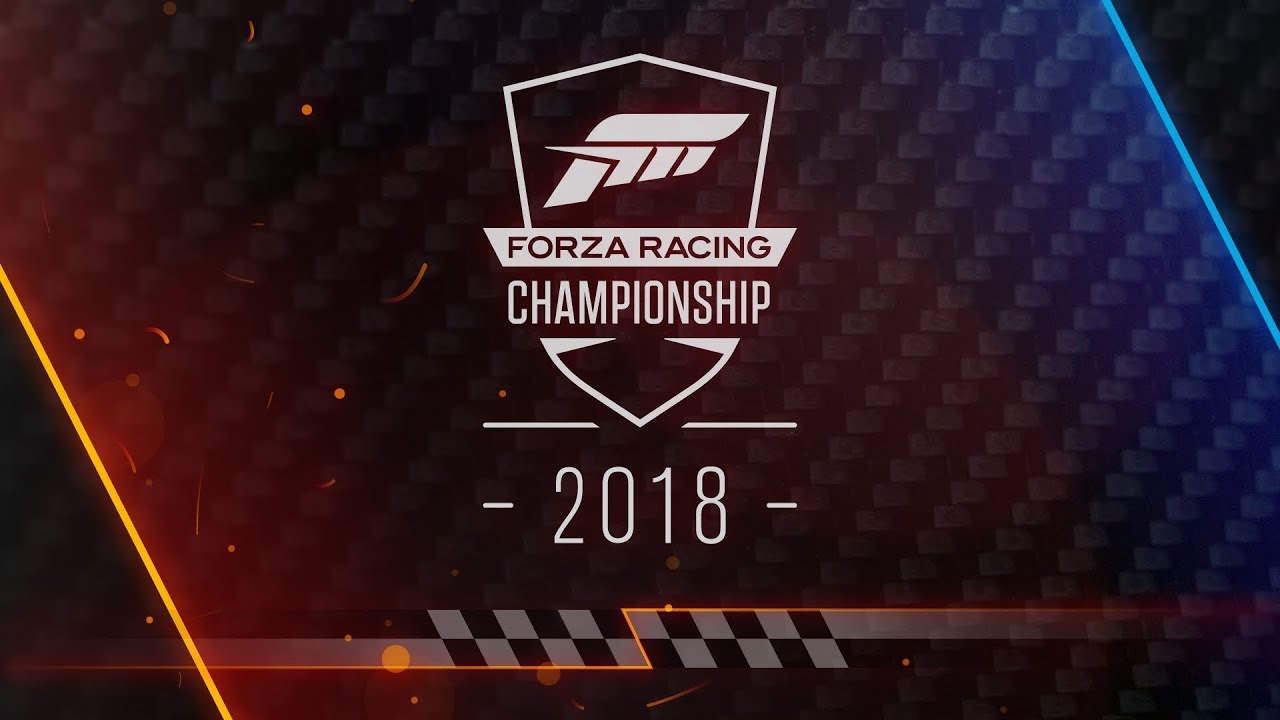 Reading Time:
2
minutes
Buckle up, put on your driving gloves — if you still wear those — and practice your drifting, because Microsoft is looking for the best Forza Motorsport 7 players in the world. The Forza Racing Championship 2018 kicks off in April, and it's looking for competitors right now.
On March 24, Microsoft and Turn 10 Studios will host a preseason invitational for the Forza Racing Championship featuring "some of the best drivers and teams around the world" before the regular season kicks off on April 2. It will be split into two series of seven weeks each, and they will end with a live playoff event worth $75,000.
"At the end of the two series, the top 24 drivers will be invited to compete in the Forza Racing World Championship for their shot at a $100,000 prize pool and the title," it said on the official website. The first series finale will take place live in Seattle, while the second will be live in Mexico City. The World Championship will take place live in London in October.
Registering for the Forza Racing Championship is free, but requires that you have an Xbox One and Xbox Live Gold, a copy of Forza Motorsport 7, and are at least 16 years old. You'll have to create a Gfinity account if you don't already have one and connect it to your Xbox Live account in order to be registered.
Along with the Forza Racing Championship, Turn 10 is also bringing esports-focused features from Forza Motorsport 6 into Forza Motorsport 7 with enhancements. The "spectate" option features improved camera angles and "100 percent precise" car positioning data, and "See the Grid" gives viewers the ability to easily see position changes in real time.
"Both Spectate and See the Grid will be added as part of our February content update for Forza Motorsport 7 and represent just the start of our esports feature set," Turn 10 esports channel manager Ryan O'Connor said in the announcement.
Forza Motorsport 7 is available now on Xbox One and Windows 10, and buying a digital copy for one system automatically gives you a copy for the other via Xbox Play Anywhere. On Xbox One X, the game runs at 60 frames per second with 4K resolution.
Kent State close to launching varsity esports video gaming program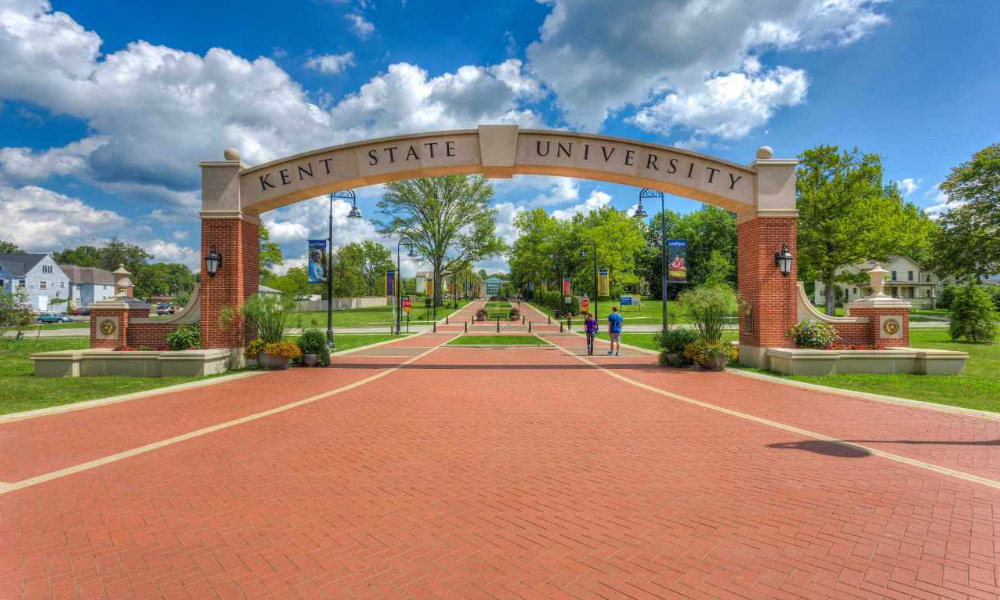 Reading Time:
2
minutes
CLEVELAND, Ohio – Kent State University is looking to join MAC rivals Akron and Miami in launching a varsity esports program.
The specifics of the program haven't been announced yet, but university officials say they're close to making their plans known.
"The interest level in this is pretty high," Steven Toepfer, a faculty member who oversees a group of student gamers at Kent's Salem campus, said. "We're behind this significantly."
Varsity esports programs have sprouted up at more than 50 colleges across the country in recent years. Teams of student gamers compete with other colleges and at tournaments in popular games such as League of Legends, Overwatch and Hearthstone. Many of the schools like Akron and Ashland offer scholarships to students to play video games.
Kent will too, although the number and amounts are still being discussed. The Salem campus is already recruiting players for scholarships in Hearthstone and Overwatch.
"We're going to have six players in the Salem campus coming into the university in the fall," Toepfer said. "Most of the regional campuses are going to field at least one team as well. So, that's seven locations (in addition to the main campus). We're talking about a sizable program."
In addition to the varsity-level program, the school is planning to field club teams as well. 
There are currently more than two dozen student organizations at Kent involved in competitive video gaming. The university hopes to lure them and prospective students to a school-wide tournament on April 6-7. The goal: to gauge interest, recruit players and educate the rest of the university about esports.
"We're going to see how competitive we can be in a couple of different games. We're also going to find out what games we want to dive into in year one," Tim Pagliari, project manager of KSU's esports initiative, said.
As far as possible future matchups against their arch nemesis Akron Zips, university officials say that's part of the goal.
"The MAC doesn't have a current stance on esports, although they're getting there," Pagliari said. "We certainly hope to have both friendly competitions and to see them in regional and national tournaments."
While the scope and timeline for an esports program is still being finalized, organizers say the process of selling the merits of gaming to the university as a whole is ongoing.
"We show them some of the numbers in terms of what the industry is doing ($1.5 billion in revenue globally last year) and how much these [pros] are making and it really drives home the point," Toepfer said. "But we also try to sell this as a community building endeavor.
"We really think [an esports program] is going to help our students feel attached to the university in a similar way that athletics help athletes feel like their part of the university. … These kids are so excited to be representing the university, so it has a lot to do with attachment to place and feeling proud of Kent State."
For more information, go to kent.edu/esports.