Renault makes a grand entry into the world of esports – With Team Vitality
Reading Time:
1
minute
Renault Groupe, the French multinational automobile manufacturer made a grand entry into the world of esports through the launching of its own exuberant racing team.
Posting a brief trailer on its Twitter page on Monday, the company promulgated the 'Renault Sport Team Vitality'. The team is all set to go for the F1's Esports Series, as well as the game Rocket League to leave its imprint.
The initial invasion and efforts of F1 in esports turned the wheel of success and saw the crowning of F1's first esports champion, Brendon Leigh, at the end of 2017. Throughout the season McLaren also held its own esports competition, World's Fastest Gamer. The winner of that competition was Dutchman Rudy van Buren, who was consequently named McLaren's F1 simulator driver. Van Buren and Brendon Leigh competed in January's Race of Champions alongside some of motor racing's biggest names.
Two-time world champion Fernando Alonso last year launched a team of his own, FA Racing. Renault's news came the same day a new esports competition was announced for rallycross, using the game DiRT 4.
Source: ESPN.com
Esports v Sports – Is the Future of Sport Online?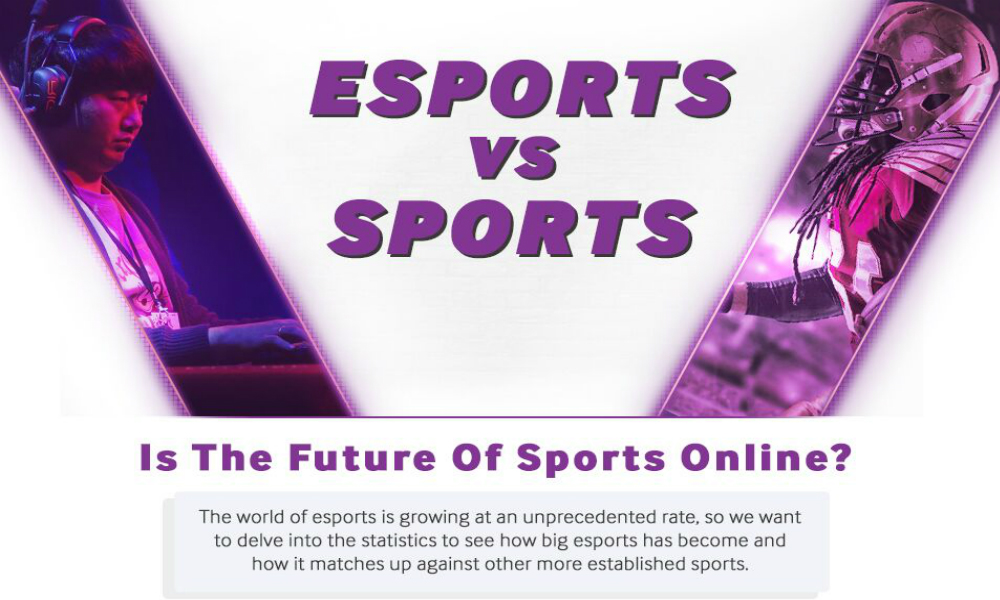 Reading Time:
2
minutes
A recent downturn in the viewership of major sporting championships such as the NFL, Premier League and the Winter Olympics has shown that the popularity of traditional sports may be on the decline. In fact, a recent survey conducted by Limelight revealed that more young men now prefer to watch esports than traditional sports, with esports being their second most preferred media source, only behind movies.
Recognising this upturn in esports viewership and popularity, major brands have began to take notice, with tech and media companies alike starting to invest in this new and exciting industry. In 2015, Amazon announced that it had successfully acquired Twitch for $970m and has fervently promoted esports as the main stable of its platform ever since. Reports have highlighted that by 2020, esports will overtake the NBA's 400m fans, reaching closer to 500m. Around 11bn hours will be spent by fans watching esports, with more than 70m enthusiasts watching major finals through online streaming platforms such as Twitch. That's more than the MLB and NBA finals.
With this increased exposure and popularity comes increased revenue, as advertisers take advantage of this new platform. According to reports, it won't be long until esports eclipses traditional sports when it comes to yearly revenue. It is believed that revenue generated from esports will hit £1.2bn by 2020, with viewing figures totalling around 600 million.
The growth of esports really began in the early 90's, as many games began to benefit from increased internet connectivity and online play. Also, around this time, another sport was beginning to develop, the UFC. Both esports and UFC are two of the most exciting and fastest growing sports today, but do you earn more playing video games or getting punched in the face competitively? We took the 10 highest overall earning competitors from each sport, and created their average yearly earnings based on how long they had been in the sport and the prize money they have won. The figures show that gamers dominate the list when it comes to average yearly earnings, with the gamer Miracle, who is only second on the list behind Conor McGregor, earning just over $1m per year since he began his journey in esports. There are 8 professional gamers who have earned an average of over $600,000 per year since they began in the sport, with only 2 fighters in the UFC earning this same amount.
Not only is the overall revenue of esports already substantial when compared to other traditional sporting organisations such as the Major League Soccer and Cricket's Indian Premier League, the same can be said for prize pools on offer to competitors. The recent Dota 2: The International 2017 event boasted an overall prize pool of $17.5m, making it the highest ever offered in the history of esports. Although this trend of increasingly lucrative prize money on offer to professional gamers is set to rise, due to brand investment into the sport and consumer interest, the figure of $17.5m already far outweighs the combined prize pool of other major sporting events, such as the Tour de France, Cricket World Cup and The Open.
Betway believes 2018 is set to be another exciting year for esports.
UltraPlay wins Best B2B Digital Product Solution at G2E Asia Awards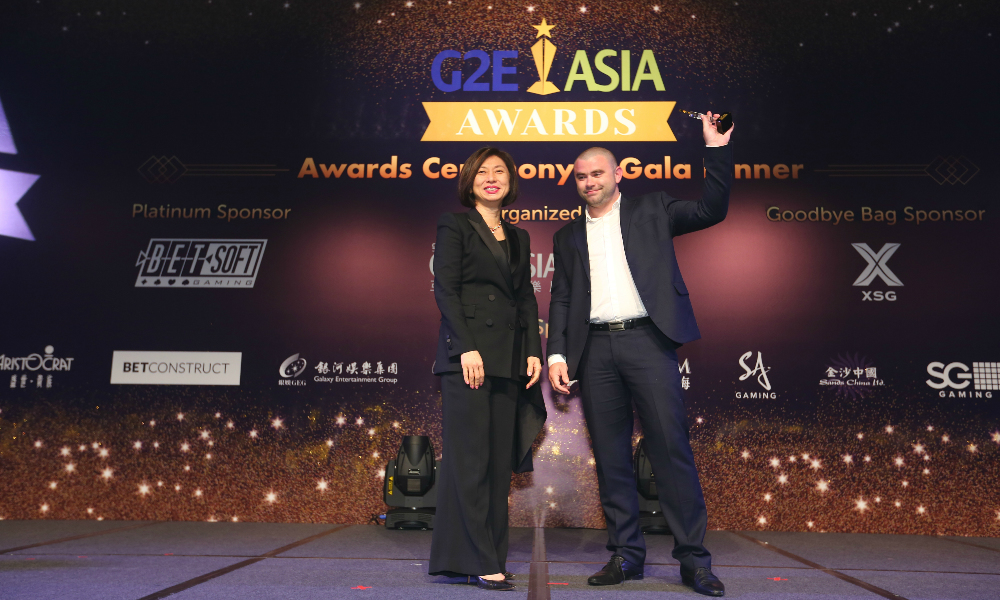 Reading Time:
2
minutes
May 22nd, 2018, Sofia, Bulgaria – Advanced betting solutions provider UltraPlay has been recognized by the industry at G2E Asia Awards for its eSports betting feed ODDS.gg winning the Best B2B Digital Product Solution Award. The Award's ceremony was held during G2E Asia, on May 15th, at MGM Grand Macau.
Commenting on the accomplishment, Mario Ovcharov, CEO of UltraPlay said: "It is very satisfying to see our strategy for providing the highest quality of eSports betting data and solutions recognized by the industry at the leading gaming exhibition in Asia. Winning the Best B2B Digital Product Solution Award for ODDS.gg is a special tribute to the combined dedication of the entire team at UltraPlay and the unrivaled qualities of our advanced eSports betting suite."
ODDS.gg provides real-time eSports odds, based on the idea of combining machine learning algorithms and human trading interactions. This hybrid methodology allows the system to learn from previous outcomes while taking into account what people are likely to bet on in an effort to accurately predict winners. ODDS.gg is adopted by the industry's professionals from all across the globe, as a working model for eSports betting, covering the requirements of both operators and gaming consultants alike.
UltraPlay has taken its eSports product ODDS.gg onto the next level by evolving both number of events, games and live betting coverage. Reaching the unprecedented numbers of 25 game titles, 3000+ eSports event a month, 1500+ in-play events as well as 50+ markets, ODDS.gg offers the widest coverage on eSports betting and is the industry's leader in this very specific and highly-demanded sector.
Following the award, the company has reported an increased interest from many new potential partners operating on key Asian markets during the three days of G2E Asia, in Macau. The company's booth at the leading Asian exhibition gathered many operators and organizations interested in the development and advantages of the company's sports and eSports betting solutions as well as the eGold cryptocurrency powered by UltraPlay. The new front-end solution that UltraPlay has presented during the show also attracted many who are looking for a turn-key solution to start operating online on a global scale.
Recently, the company has announced that its live betting model was enhanced to offer more markets on the Golden Trio – CS:GO, Dota2 and League of Legends. New tournaments and several new games titles were included in the company's portfolio as well such as King of Glory, GWENT, NBA 2K League and others.
UltraPlay's solutions offering a wide range of betting verticals – from sports to eSports betting and cryptocurrencies wagering allow a new betting website to launch successfully and be solidly positioned on the online gaming market. Through the company's solutions experienced and well-known bookies can definitely expand their business with the hottest betting options the players and online operators are constantly demanding such as eSports and crypto betting.
About UltraPlay:
UltraPlay is a modern technological company, founded in 2010, with the core ambition to offer an innovative approach to the online gaming industry by providing advanced betting solutions, focused on sports and eSports betting, live betting, white label, online casino and Blockchain technology.
Assembled by a team of iGaming professionals with vast experience in betting product development, operations, eSports and marketing, UltraPlay is a trusted partner for delivering superior sports software and odds products to its customers. Learn more about the company here: www.ultraplay.co
Nova Entertainment enters eSports business with ESL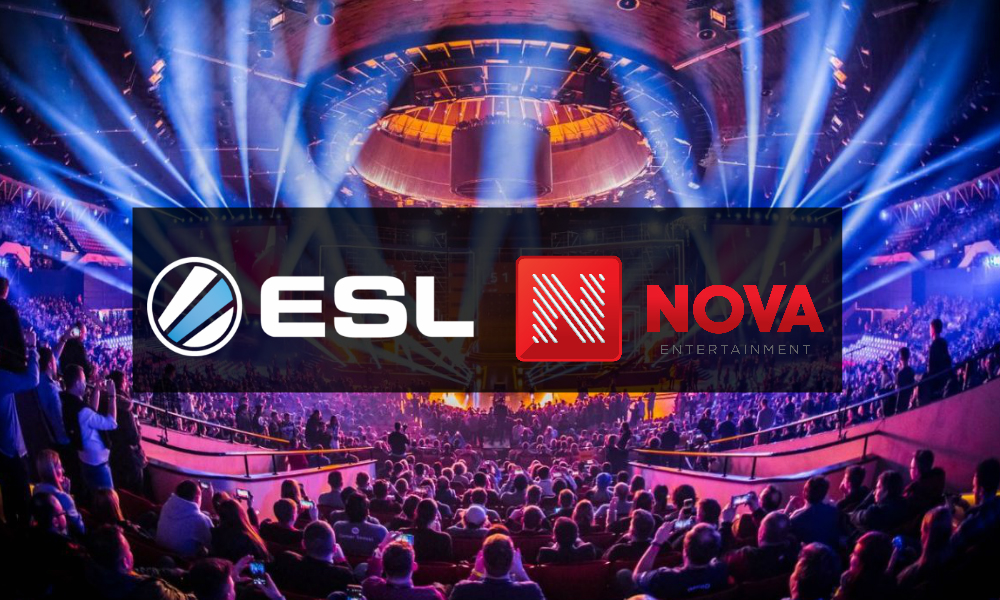 Reading Time:
2
minutes
Nova Entertainment, the Australian entertainment company has entered the realms of eSports business in form of a strategic partnership with ESL. The partnership will see Nova Entertainment selling ESL inventory for ESL AU & NZ Championships in Australia through their radio and digital platforms.
Nick Vanzetti, Managing Director of ESL Australia explained the strategic deal in a statement: "ESL has pioneered the way in esports live events and broadcast innovation in Australia and it is our mission to continue to develop the ecosystem here. Partnering with NOVA Entertainment will provide the growth platform to bring mass audience to esports in Australia through IEM and the ESL AU & NZ Championships."
Nathan Reay, Head of M&A, Strategy and Partnerships at NOVA Entertainment commented: "We are excited to partner with ESL, a global leader in esports, with an established award-winning presence in Australia. As esports experiences enormous growth, NOVA Entertainment is committed to being at the forefront of its expansion in Australia."
About ESL:
ESL, a part of the international digital entertainment group MTG, is the world's largest esports company, leading the industry across the most popular video games with numerous online and offline competitions. It includes high-profile, branded international and national leagues and tournaments such as the IEM Sydney, ESL One, ESL National Championships and other top-tier stadium-size events, as well as grassroots amateur cups, leagues and matchmaking systems.
ESL covers a broad field of services in gaming technology, event management, advertising and television production, fully catering to the needs of the esports ecosystem. With offices in North America, Germany, Russia, France, Poland, Spain, China, and partners in many other countries, it has a global footprint.
ESL creates and promotes gaming experiences globally with its Australian flagship event, IEM Sydney, part of the longest-running global pro gaming tour in the world. The annual competition features the world's best gamers in Counter-Strike: Global Offensive amongst other esports titles with over $7m in prize money to date.
Australia's largest esports event, IEM Sydney, returned for a second consecutive year at Sydney's Qudos Bank Arena in May, building on its online audience of over 8 million last year. Additionally, the nationally focused ESL AU & NZ Championships are entering their third year of competition in 2018.
Source: esportsinsider.com