Gambling industry veteran, Steve Donoughue opposes recent illiberal statements in an open letter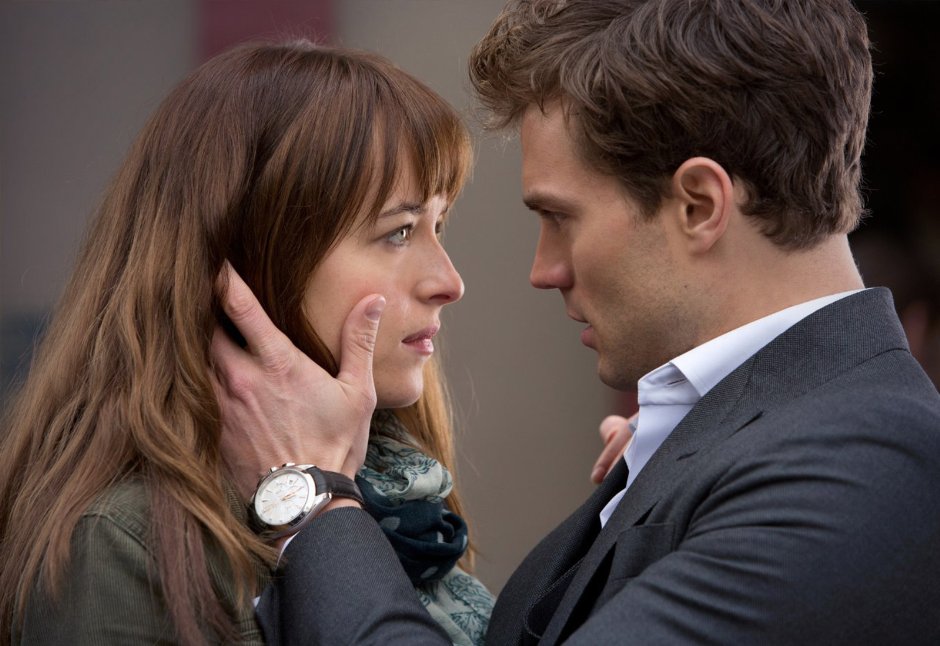 Reading Time:
4
minutes
There is a fresh statement published by the organizer of ICE Totally Gaming, which has been released due to the recent turn of events. (You can read the statement here…)
This statement should be taken seriously by the industry and should be debated in order to reach a common ground, otherwise the escalation of the harm done to the gambling industry can lead an irreversible situation.
We have pointed out some clear facts about some clear radical feminist acts coming from both the regulator and event organizer, however it seems that we are not the only one considering that such acts should be commented.
The subject has been dissected on social media and we have found that most of the comments come from individuals that are not taking any sides in the topic which is very alarming. This is certainly a sign of fear and it seems that some companies are scarred to comment this issue just for the sake of avoiding discussions from certain crowds.
This is not the case of industry veteran, Steve Donoughue, who is one of the UK's leading management consultants and specializes in the gambling industry, both offline and online. Steve has today published an open letter which you can read below or on this link.
Open letter to Clarion's Kate Chambers
posted by Steve Donoughue
In an article posted on iGaming Business entitled 'Clarion pledges Action Plan to tackle industry sexism' http://www.igamingbusiness.com/news/clarion-pledges-action-plan-tackle-industry-sexism posted on the 12th February 2018 it states that Clarion will be canvassing stakeholders views about your plan to eliminate promotional girls from all your gambling events through your Ampersand Think Tank and Research initiative that you say enables you to communicate directly with the industry.
As an industry veteran of 25 years who speaks at many conferences and has done for over 20 years, I am unfortunately not one of your chosen Ampersand members so have been forced to write this open letter.
I am categorically against your plan to dictate to the gambling industry what is acceptable behaviour at industry events. We have laws made by Parliament that control our behaviour not diktat laid down by unappointed and unaccountable industry suppliers
In no way am I condoning sexism, exploitation, discrimination and all the other nasties that the world is beset with, but I do not think this is what is happening at ICE or any other show.
What I do think is happening is that a small bunch of privileged women from outside our industry are trying to impose their own political agenda on an industry they dont know and possibly dont like and as a result, hundreds of promotional girls will have food taken from their tables for no justifiable reason.
The promotional girls are not exploited, they know fully well what is expected of them and they do their jobs professionally and happily. There has been no reports of harassment or assault and if there was, the law would apply and the perpetrator prosecuted. The promotional girls like the job, keep coming back and most of all value the employment that you begrudge them. They are in most cases employed by female run agencies being commissioned by female run marketing departments.
I fully understand the argument that using promotional girls is old-fashioned, that may be the case, but it is not up to you regulate it. Much as flares are old fashioned but we dont ban them however much we might want to. Market forces may make exhibitors try another approach to presenting their business but this is their choice not one to be forced upon them
Not only have what you and Sarah Harrison done is unfairly bring more acrimony upon an already under attack industry but you have ignored the hundreds of women who work in the industry throughout the year, not just at the conferences that pay your wages. Some of us are old enough to remember when there were practically no women working in this industry, the mirror image of what the exhibition industry now just you have very few men and seem not to be so exercised about this lack of diversity.
We can at least be very proud of the numbers of women we have and safe in the knowledge that more are being attracted to the industry. I have not heard any voices against the promotional girls from women in the industry, all the ones I have talked to do not consider it an issue. yet again this attack on our industry is coming from a small number of privileged outsiders
What is at stake here is your attempt to tell us – your customers – what to do and how we should do our business and that is wrong.
You can dress it up by saying its about respecting women but you seem to have no respect for those you wish to force out of legal employment.
Once you ban the girls what will you ban next?
Will you lead a campaign against the costumes women competitors wear on Strictly?
I would not be saying this if this was another industry. Skimpily clad girls are out of context at an accountancy exhibition. Not at a gambling exhibition where members of the public are not invited. Gambling has always been an adult form of entertainment with sexual motifs prevalent throughout both time and the breadth of the industry.
The girls must stay
No one is asking for nudity just the ability to dress as the client wants – which is no more than many girls dress on a Friday night
We are kindly asking all our readers to send us their opinion to editor@europeangaming.eu and let us know what would they do in order to keep radical feminism out of the industry.
Please take our survey about the topic, by submitting your reply below:
Week 46 slot games releases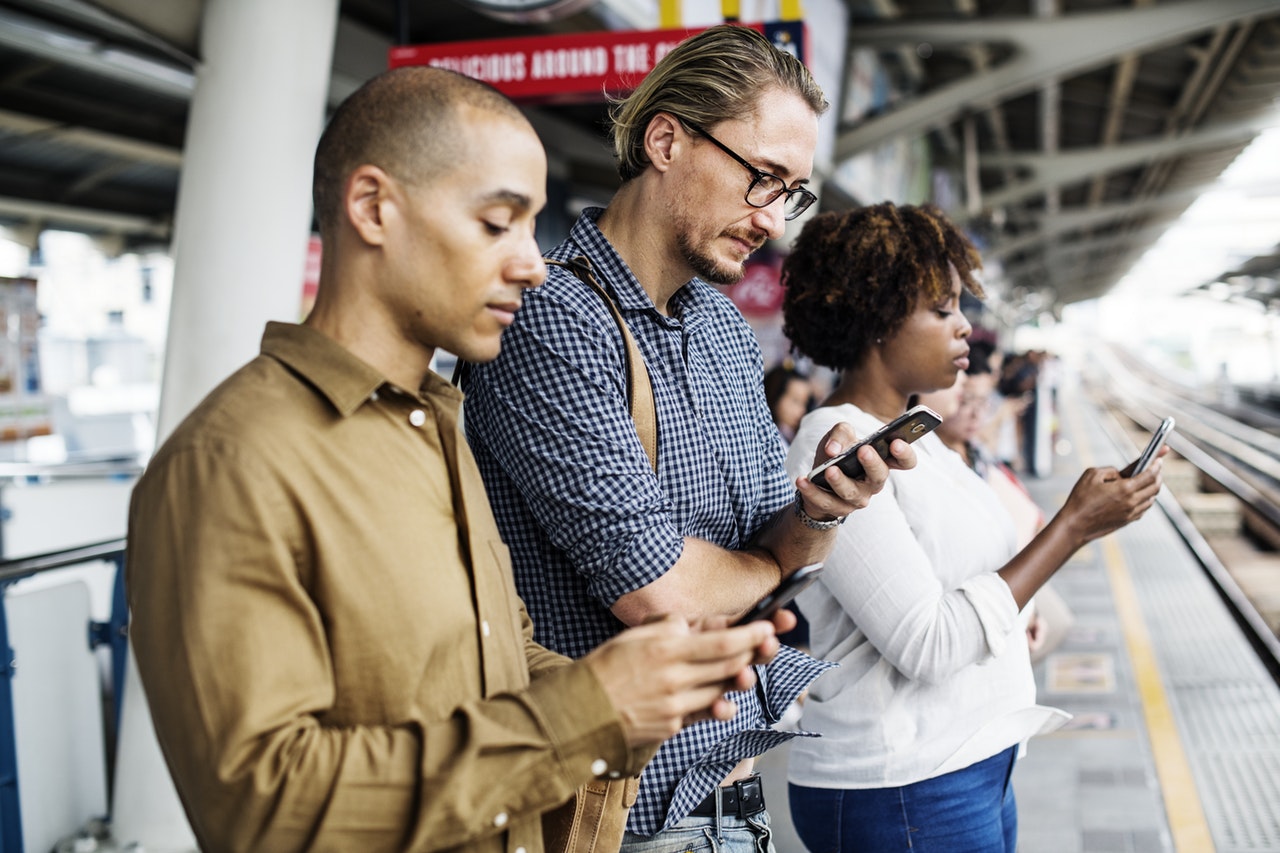 Reading Time:
4
minutes
Make sure you check out this week's latest slot game releases!
We kicked off this week with Eye Motion and their new game called: "Beating Fruits" slot from Beating series. This is considered to be a 20 line slot game, which contains Wild, Scatter icons, has Free Spin, chance and high 97% return to player percent.
Evoplay Entertainment, the innovative game development studio, announced that it is to showcase its new slot title at SiGMA 2018 later this month. The game, Syndicate, is a thrilling journey into east coast America's unsavoury underworld, where the proceeds of crime give players the chance of landing 1024 possible winning combinations. "Our mission with every game is to revolutionise the iGaming user experience through innovative gameplay and we've designed Syndicate to offer features never seen before in the industry. – commented Kate Romanenko, Chief Business Officer at Evoplay.
Novomatic surprised us with the presentation of its Voodoo Fortunes slot game. The game was presented for the first time in Mexico on the Panthera Curve 1.43 cabinet, which delivers the game in impressive 4K resolution on a 43ins curved display. Created by Winfinity Games, Voodoo Fortunes is part of the Fortunes game series and impressed at the event with its detailed graphics and engaging gameplay.
Quickspin's latest 4×5 videoslot: Tiger's Glory, is its most action-packed showdown yet, pitting tiger versus gladiator in a story of epic victory. With Enraged Tiger Free Spin bonus triggered when three or more Bonus Scatter symbols hit the reels, the players follow the story of the victorious tiger, with free spins awarded whenever the tiger wins in battle.
Iron Dog Studio presented its latest slot video game, The Curious Cabinet. It is a 5×4 slot game where players explore an antique dresser in macabre settings. Each of the features in The Curious Cabinet has a supernatural history: a human heart is pierced with voodoo pins; a skull has cursed rubies in its eye sockets. And two spooky scatter symbols—a sinister doll and a keyhole with a monstrous eye on the other side—come to life as they expand with rich animations and reveal potentially spectacular payouts.
Wazdan has launched another immersive HTML5 slots gam: Black Hawk Deluxe, which is the thrilling sequel to their incredibly popular Black Hawk. Set in the impressive haunted grounds of a spooky castle, this 4-reel, 3-column slot from the master games-maker includes a soundtrack to send shivers up the spine with rattling chains of ghosts abandoned in the dungeons and a menacing Black Hawk who soars and swoops charged by vicious lighting strikes that frizzle across the screen adding an air of terror to the quest for gold and treasure.
Nolimit City introduced their latest release – Welcome to Ice Ice Yeti! Nolimit's cutest and most rewarding game to date! Ice Ice Yeti is designed to appeal to players of all kind – with expanding reels from 5×4 growing up to 5×7, the game is a definite pleaser to all those seeking the biggest rewards after a good chase. Boasting over 16,000 ways of possible winning combinations and over 8820x multiplier possible win, this is Nolimit's most volatile game to date.
Yggdrasil Gaming has released its first ever branded slot game – Nitro Circus, an adrenaline-fuelled game featuring Nitro Circus' biggest stars, greatest stunts and craziest vehicles. Yggdrasil's exclusive Nitro Circus slot brings the adrenaline fuelled action of the arena to online casinos. The stand out feature of the game is the unique Nitro Jump which is inspired by the infamous 15-metre Giganta Ramp seen in Nitro Circus' live shows.
Leading casino supplier Play'n GO announced the release of their latest slot game, Dragon Maiden; an epic slot adventure full of flame and fortune! This new slot centres around Geneth the Dragon Maiden, a legendary warrior who is the key to conquering the fearsome Red Dragon, unlocking its awesome power and the untold riches it guards.
Philippines casino shows strong results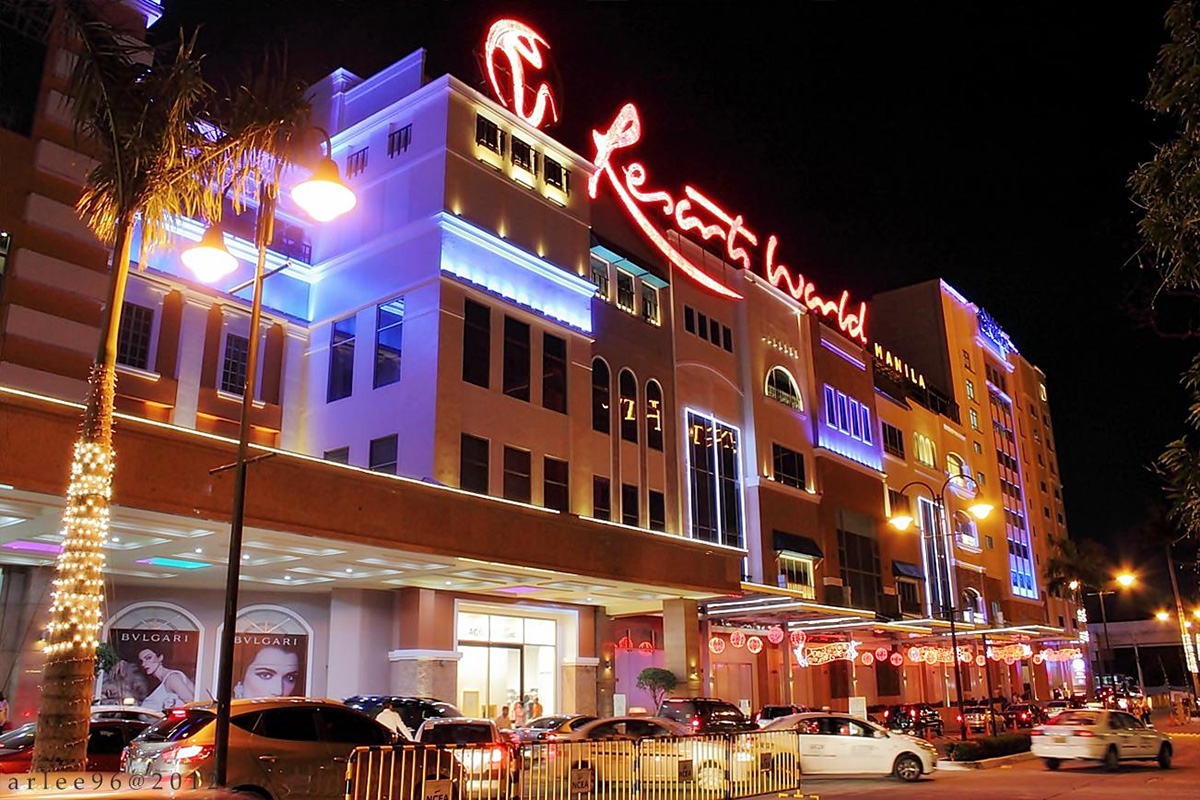 Reading Time:
1
minute
Resorts World Manila, an integrated resort in the Philippines posted impressive results for the third quarter to September 30. The company reported an overall revenue of PHP4.7bn (€68.8m), which higher than the revenue of PHP3.5bn (€58.3m) in the previous comparative quarter.
The above figure is only the revenue from gaming activities. Non-gaming businesses, including hotel, F&B and other retail, reported a revenue of PHP5.9bn (€ 98.4m) and the year-to-date to PHP16.9bn (€261.8m). The net profit for the year-to-date was PHP1.8bn (€30m).
Resorts World Manila has been operating as a casino and hotel since 2009. Operator Travellers International Hotel Group also has other hotels and an events and convention centre.
BCLC okays Gateway casino in Delta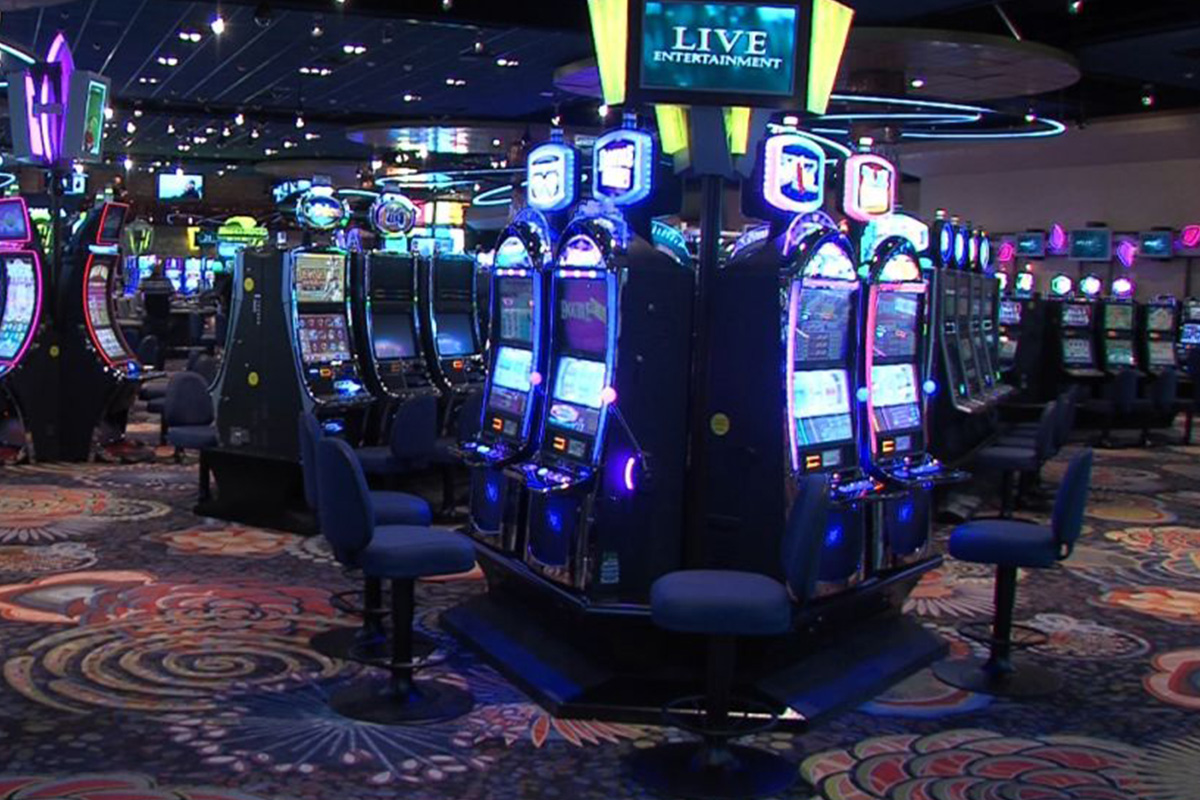 Reading Time:
1
minute
British Columbia Lottery Commission (BCLC) has approved the Delta Cascades Casino project.
The Gateway Casinos & Entertainment Ltd casino project to be constructed in Delta will feature 500-slot machines and will start functioning in 2019.
The project is worth €47 million and will provide up to 700 new jobs in Delta, Gateway Casinos & Entertainment Ltd. said.