Exclusive Interview with Piotr Dynowski (Partner and Head of IP, Media, Tech & Comms practice at Bird & Bird's Warsaw Office)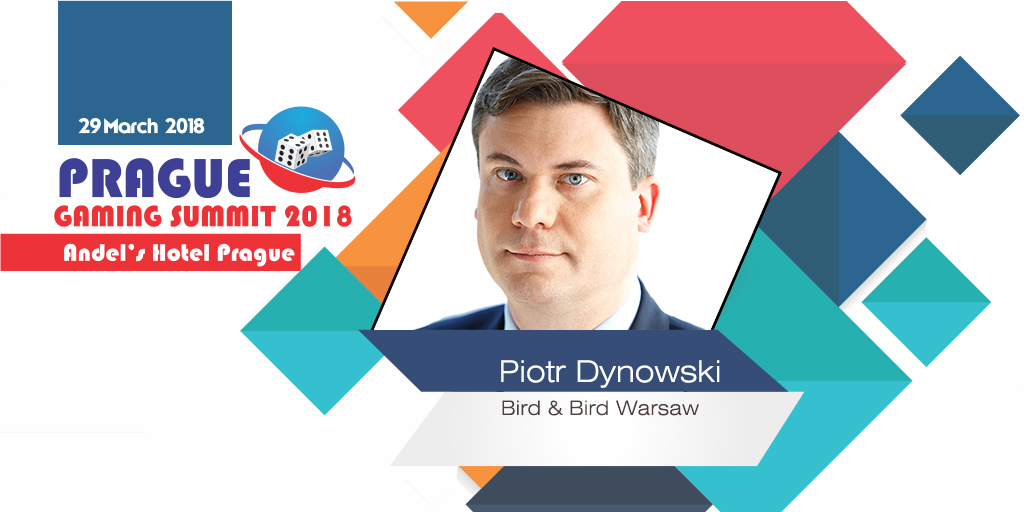 Reading Time:
4
minutes
The Polish gambling industry has been the subject of many major changes, however not all of them are clear for the operators and shareholders.
So, I took advantage of the opportunity to catch up with Piotr Dynowski (Partner and Head of IP, Media, Tech & Comms practice at Bird & Bird's Warsaw Office), who is going to be among the speakers at Prague Gaming Summit 2018 (more details here...), to gain an inside perspective on the Polish gambling market.
I would also like to thank you for following my interview series and for sharing these information with your colleagues and partners. If you would like to be featured in an upcoming interview, please send me an e-mail to reka.szalo@europeangaming.eu and I will happily get back to you!
I would like to thank you for spending time to answer our questions. First I would kindly ask you to shortly introduce yourself.
Piotr: My name is Piotr Dynowski and I'm a partner and head of IP, Media, Tech & Comms practice at Bird & Bird's Warsaw office. For over 10 years now, as part of my practice, I have advised clients on all aspects of gaming law, in particular online gambling and betting, social gaming and e-sports. I advise on licensing regimes, regulatory issues, as well as advertising and provision of B2B services to gambling operators.
What is your personal opinion about the European gambling industry and could you make a comparison with the market that you know better and the European situation in terms of gaming and gambling?
Piotr: Unfortunately, Poland is still one of the most restrictive markets in Europe with respect to gambling and doing business by gambling operators in Poland is still pretty difficult, but apparently the changes to the Polish gambling regulations introduced last year were quite beneficial to the licensed betting operators and helped them almost double their turnover in comparison to the previous years. In general running gambling business, even in the EU, is very difficult as legal regulations differ significantly from country to country, some are very restrictive, others pretty liberal, and it is one of probably very few industry sectors left in the EU that are still completely unharmonised and where it seems the fundamental freedoms on which the EU is based do not really apply. Gambling industry has also to struggle all the time with negative perception by many governments and sometimes also negative image in the society. Generally gambling is still often perceived as something a little doggy and causing a lot of harm to the society despite all the efforts of the industry towards fraud protection, fighting gambling addiction and other important initiatives to prove that it is not a different industry than  any other entertainment industries.
In several Eastern European countries there are significant regulatory changes concerning online gambling. What advise would you give for the operators; which are the most attractive markets?
Piotr: Yes, we have seen recently some major changes to the gambling regulations in several Eastern European countries, but unfortunately most of them did not have too much impact on the situation of the private operators. Either they aimed at expanding and strengthening of the state monopoly like in Poland or Hungary or in theory created new opportunities for private operators to apply for new licences, but in practice turned out to be impossible to complete as in the Czech Republic. It seems that only Romania with its relatively liberal regulation in the region sees a major growth of its gambling market. The next big thing in Europe will most probably be Sweden which after years of strict monopoly will open soon to private operators. Taking into account that already a big number of companies in gambling industry are in fact of Nordic origin, the opening of the Swedish market will create enormous opportunities.
I would like to ask you to speak about the recent updates of the Polish gambling market. What can be expected in 2018 in terms of regulations, changes in this particular industry in Poland?
Piotr: Unfortunately, I'm afraid, there no major changes with respect to gambling regulations in Poland that we can expect in 2018. In my view any major future changes will depend on how successful the new online casino operations of the state monopoly will be, but there are delays with the launch of it, so it will take still some time to see how they are doing. If it is successful, the Polish government will have no incentive to liberalise the regulations and to let the private operators compete with the monopoly. But if it is a failure, they may reconsider whether it is not better to allow private operators to operate more freely and generate revenue for the state from the taxes. The only area where there may potentially be some changes in the foreseeable future is lowering slightly the taxes on gambling in Poland as they are currently very steep and one of the reasons many operators do not even try to apply for a licence here. Such change would certainly be welcome by the industry and could generate some more action on the market.
To hear more about the subject and meet Piotr in person, make sure you register and attend Prague Gaming Summit 2018, held on the 29th of March at Andel's by Vienna House Prague.
Interviewee profile:
Piotr is one of the leading Intellectual Property, patent and IP litigation lawyers in Poland.
Piotr advises on all aspects of gaming law, in particular online gambling and social gaming. His expertise covers licensing regimes, regulatory issues as well as advertising and provision of services such as electronic payments in relation to gambling products.
In 2011, as the Polish expert he participated in the research conducted by Cambridge Health Alliance together with Harvard Medical School and Harvard Law School, investigating associations between European gambling regulations and the actual gambling behavior of players.
In 2011, he represented the two largest European online gambling industry organisations in complaint proceedings against Poland to the European Commission for violation of the EU law by Polish gambling regulations, which resulted in the European Commission launching proceedings concerning violation of the EU law by Poland at the end of 2013 which terminated only in January 2016 after a number changes to the Polish gambling regulations were introduced.
He is a legal expert of the Polish Chamber of Commerce
Save the date for CEEGC 4 and CEEGC Awards 2019 Budapest, registrations are open, 24-25 September 2019 – Ritz-Carlton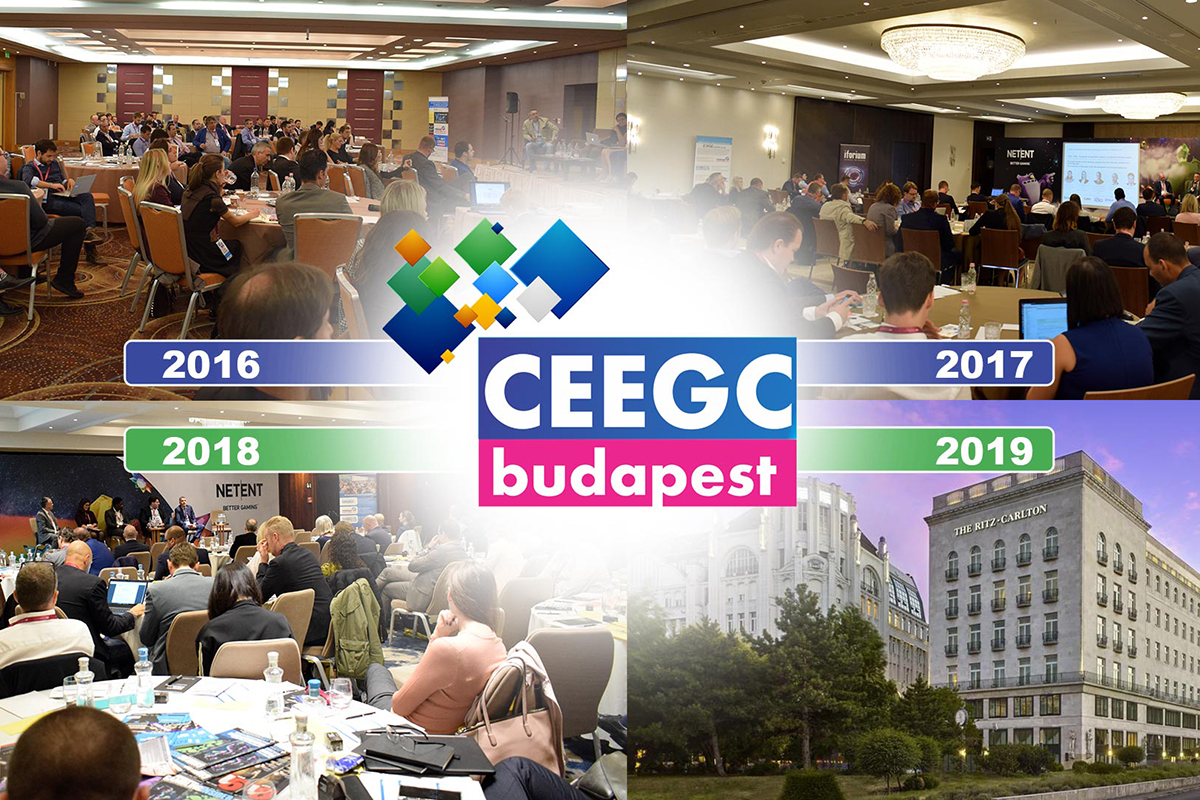 Reading Time:
3
minutes
We are happy to announce that the registrations for the fourth edition of CEEGC and CEEG Awards in Budapest are open and the dates of the conference are 24-25 September 2019.
In 2019, we are adding a second day which will be dedicated for networking and a special boat trip is announced on the Danube in Budapest.
The 4th edition of the yearly must-attend conference of the gambling industry will focus on bringing new content and a different angle of view on already established and emerging market.
The discussions include compliance and investment opportunities in the regulated Central and Eastern European jurisdictions such as Bulgaria, Romania, Czech Republic, Croatia or Slovenia, and the Emerging CEE jurisdictions, Slovakia, Hungary, and Poland.
Beside the CEE focus, the discussions include the Balkan Gaming Industry Briefing and an exclusive IMGL MasterClass™ which highlights the opportunities for the gambling industry in Asia, Africa and North America.
Starting with 2019, the conference will also focus on shedding light the recent updates of the D-A-CH region and industry experts will also examine the impact of regulations on innovation, with emphasis on Loot Boxes, Sports betting, Casino, Blockchain, Cryptocurrency, and Fintech.
You can find more details about the speaker lineup, agenda and networking opportunities on the official website: www.ceegc.eu
Same venue as in 2018
The venue of the conference is selected with the aim of providing a luxurious and comfortable setting for the delegates. As in 2018, the 2019 edition of CEEGC & CEEG Awards will be held at The Ritz-Carlton, a luxury hotel which offers palatial retreat moments from iconic landmarks and the Danube. The Ritz-Carlton Budapest was also voted by the attending delegates as their favorite venue for CEEGC Budapest.
CEEG Awards 2019
The prestigious CEEG Awards will once again reward and applaud the top 20 companies that drive the industry forward in the region by continuing to the tradition of bringing a transparent and unbiased award for the gambling industry.
Starting 2019, the process will also involve a nominations committee, which in parallel with the industry, will nominate companies that might have been overlooked in the past years.
The public nomination phase is open and you can submit your company until 15.07.2019 on the following link.
Register here or View the Agenda!
Browse the official event website here: www.ceegc.eu
Here are a few testimonials from the attending delegates:
"Central and Eastern European Gaming Conference is undoubtedly becoming one of the industry's most iconic events. Zoltan and Betty have put a lot of thought and expertise into designing it and their efforts have certainly paid off. I personally had a great time and met a lot of amazing people and initiated new business relationships. The family-like atmosphere creates a special ambiance that makes this event stand out from other industry conferences. I look forward to attending next year." ~ Sara Urbanovicova – Chief Commercial Officer, Tom Horn Gaming
"I have been attending the yearly CEEGC Budapest for 3 years now and I can surely say that the event has proven itself as a must-attend conference for companies seeking information about compliance around Central and Eastern Europe. The conference offers content of the highest quality which is rarely seen across the events in Europe and you can also maximize the top class networking opportunities." ~ Nadiya Attard – Director of Business Development in EMEA and Asia, NetEnt
"Quality content and information, key people from the iGaming industry, a professional but friendly environment and an entire Awards procedure behind a truly Boutique Event – just congrats for the superb work!" ~ Maria E. Arnidou – Marketing & Communications Management, Fantasy Sports Interactive (FSI)
"Bitpay were proud to attend and catch up with Eastern European gambling merchants who are adopting bitcoin payments." ~ Chris Denny – European Sales Manager, Bitpay
UltraPlay is now the Best eSports Service Provider in the Baltics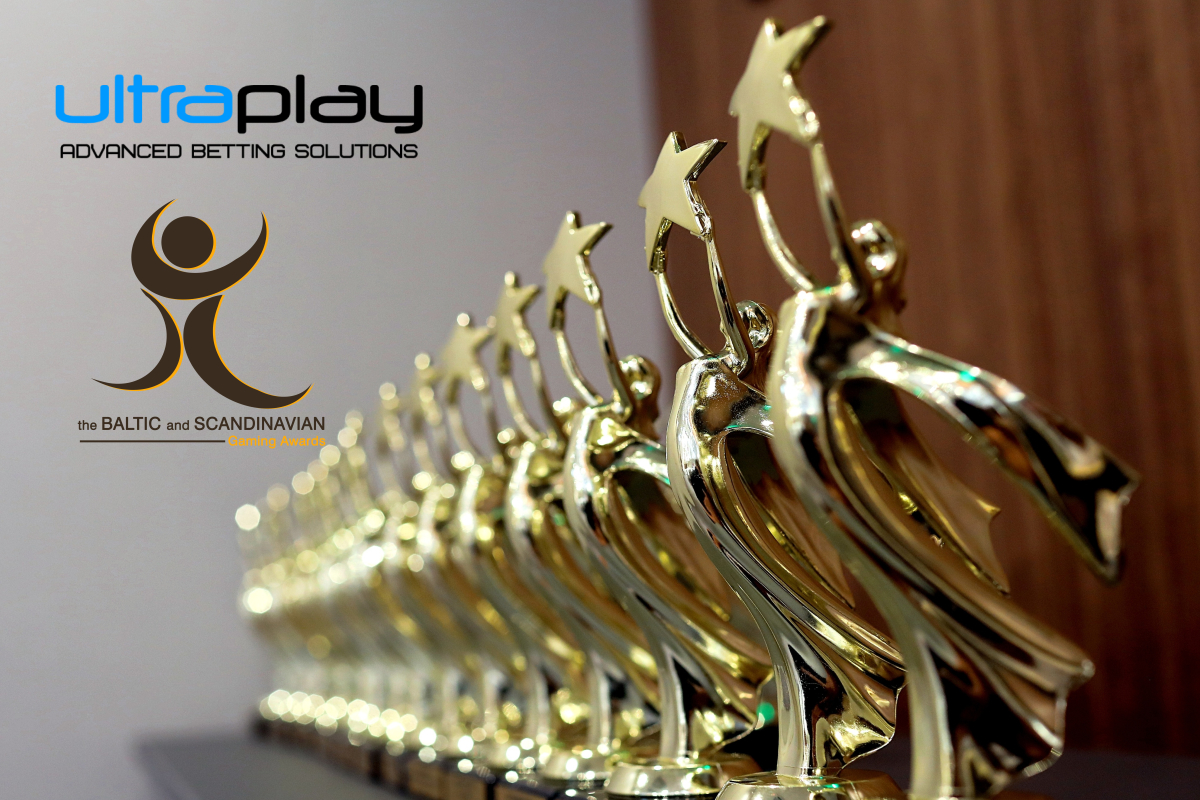 Reading Time:
2
minutes
The company received high industry recognition in the 2019 BSG Awards
Twenty-one industry accolades were handed to the winning companies in the first Baltic and Scandinavian Gaming Awards, which were held during Mare Balticum Gaming Summit, on the 9th of May, in Vilnius, Lithuania.
UltraPlay received Best eSports Service Provider in the Baltics – the first award for the year and 6th in total for the company's unrivaled eSports odds service. Lyubomira Petrova, Chief Marketing Officer at UltraPlay commented on the award:
"UltraPlay's leadership in eSports betting was once again highly recognized. It is an honor to be acknowledged as the Best eSports Service Provider from the BSG Awards 2019 – a true inspiration for the entire team of UltraPlay and high recognition from the industry in the region."
Above 100 delegates from the gambling industry attended the second edition of Mare Balticum Gaming Summit. This year the Summit had a strong focus on the gaming regulations and jurisdictions in the Baltics and the Nordics. As part of the discussion panel "Gambling Industry in 2020", Lyubomira Petrova (CMO at UltraPlay) shared her knowledge on eSports and its significance in the following years, while  Zlatan Omerspahić (Data Protection and Compliance Lawyer at NSoft),  and Robert Toth (Key Account Manager at Global Bet) talked on GDPR and Virtual Sports.
"I had the pleasure to speak at Mare Balticum Gaming Summit and present why eSports is going to play a key role in the gambling industry in 2020 and beyond. Discussing what the future holds for the industry, we see the tremendous growth of eSports and its importance in terms of betting and player's engagement.", added Petrova.
The company is now heading to G2E Asia, Macao and is nominated in 2 categories for the G2E Asia Awards: UltraPlay's eSports White Label Solution is shortlisted in the "Best B2B Digital Product Solution" category, and Dariy Margaritov, founder of UltraPlay is nominated in the category "Best industry rising stars".
UltraPlay will be attending G2E Asia, Macao, from May 21st to 23rd, 2019. How to establish a profitable eSports betting brand will be the exclusive session to be held at the company's booth #D909 by Mario Ovcharov, CEO of UltraPlay, on May 22nd, 11:30 am. You can book your meeting in advance at sales@ultraplay.net.
About UltraPlay:
UltraPlay is a modern technological company, founded in 2010, with the core ambition to offer an innovative approach to the online gaming industry by providing advanced betting solutions, focused on sports and eSports betting, live betting, white label, online casino and blockchain technology.
Assembled by a team of iGaming professionals with vast experience in betting product development, operations, eSports and marketing, UltraPlay is a trusted partner for delivering superior sports software and odds products to its customers. Learn more about the company here: www.ultraplay.co
How big data helps to shape the future of marketing strategy for operators with Alex Kornilov (BETEGY) in Vilnius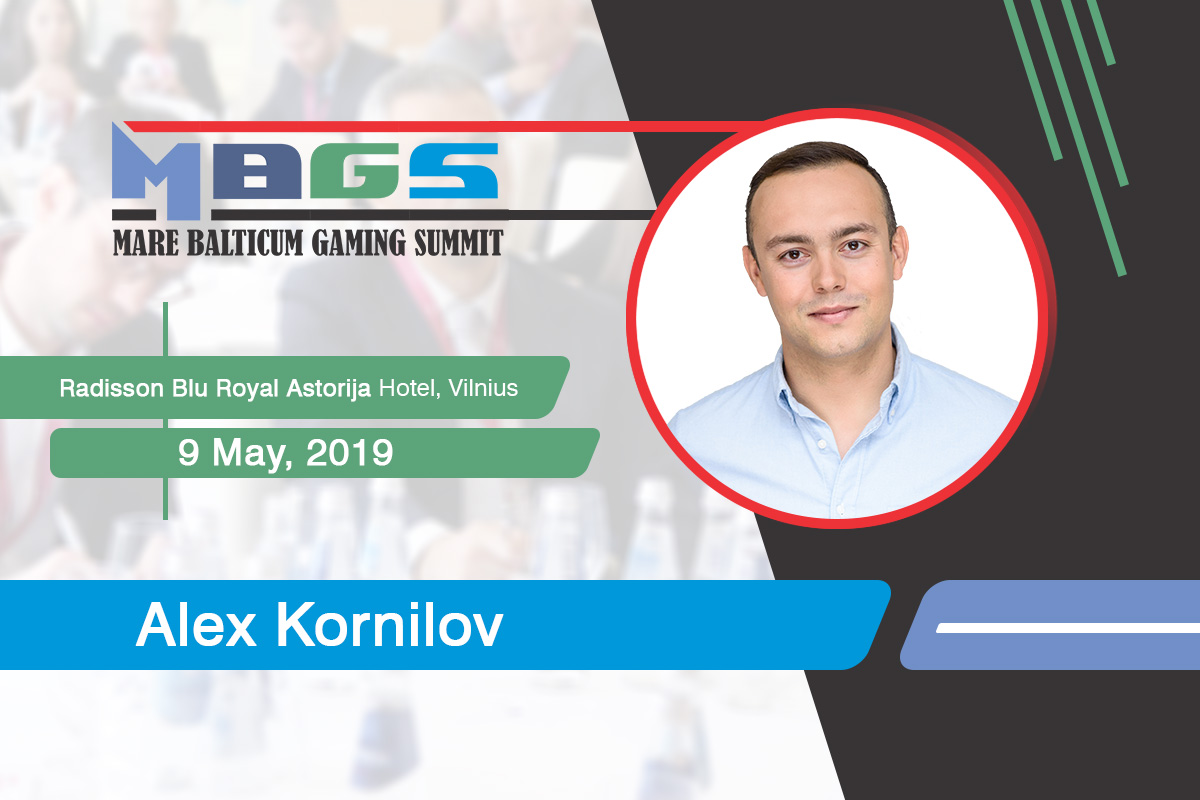 Reading Time:
2
minutes
Nowadays, in the digital era, most of the gambling industry operates on the Internet and the global data volume is dramatically growing. That large portion of data is called Big Data and it is not just a large amount of information, but a unique technology aimed at data processing and usage, particularly, the ways to find the necessary information in large data sets.
When it comes to business, the concept of Big Data stands for many tools, approaches and methods to analyze and process both structured and unstructured data, its further employment in specific areas and achievement of various goals.
The Big Data term emerged in 2008. Since then, it has been explained in different ways. However, the main thing you need to know for a holistic understanding of Big Data is a few simple words: data storage and processing.
It's safe to say that the primary purpose of using Big Data technology is to achieve maximum efficiency in processing a large amount of information. (source: https://medium.com/@slotegrator/)
During the second and up to date, the most important edition of MARE BALTICUM Gaming Summit, Alex Kornilov, CEO & Founder at BETEGY, will have a keynote presentation which is titled "How big data helps to shape the future of marketing strategy for operators" and will focus on the following key points:
– sports content as the most valuable content online
– why does the US lead the way in data visualisation
– operators vs. media companies
– how operators can utilise sport data in marketing communication
– new approaches for content creation and content distribution on a scale
MARE BALTICUM Gaming Summit will take place on the 9th of May at Radisson Blu Royal Astorija Hotel and is gathering the gambling industry from the Baltic and Scandinavian.
Register here or View the Agenda!
About Alex Kornilov
Alex Kornilov is a serial entrepreneur who started his first business at 18. In 2007 he won "Dragons Den" TV show and had his first steps for a big success in the tech industry. Since then he got involved in several "big data" projects. In particular, he took part in various research projects executed by The State Institute of Complex Technical-Economic Researches.
In 2012, he founded "BETEGY" which is the sports data analytics company. The team created an automated self-learning system which predicts outcomes of football games with high accuracy (betegy.com). The company also licenses the data and visualization systems to global sports betting and media companies like ESPN (USA), Turkcell (Turkey), Ringier Axel Springer (Eastern Europe), Wozhongla.com (China), Yahoo Sports (UK), Bwin (Russia) and others.
Make sure you take advantage of this unique opportunity of learning and networking with the gambling industry in the Baltic and Scandinavian region via the MARE BALTICUM Gaming platform which has been launched in 2018 and is committed to bringing together industry shareholders and government officials from the Baltic and Scandinavian region on a yearly base.
Browse the official event website here: www.marebalticumgaming.com