Oprah assuming as President could turn out to be a game changer for gambling in the United States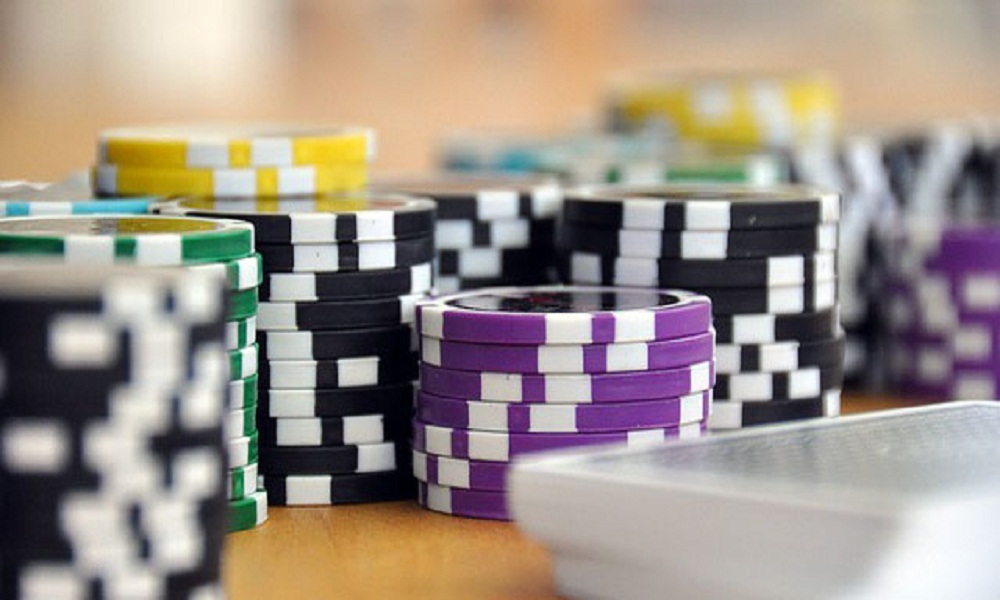 Reading Time:
4
minutes
It seems that an Oprah presidency might evolve as a potential game changer for gambling in the United States
Until her acceptance speech at the Golden Globe awards Oprah Winfrey was never excogitated  as a presidential candidate, but the speech casted so much spell that several significant people suggested she could be a potential  candidate in the future. Indeed her odds dropped to as low as 20/1 at William Hill and other sportsbooks to be the President in 2020. However,  it is well known that afterwards Oprah made her part clear that she was not even a wee bit interested in politics but the fact that Donald Trump decided to run and got elected makes anything possible. So, with the Academy Awards taking place this weekend there is no question that rumours and speculation regarding Oprah running for President will abound again.  Googling on 'Oprah and gambling' reveals nothing aside from odds on her winning. It seems that on the issue of gambling Oprah has never expressed any opinion.
While speaking  to  a couple of Oprah aficionados, Joan and Shelly the two, claimed to have watched nearly every Oprah episode, read almost all her magazines and her self-help books and claim to be the biggest Oprah fans. They both suggested that,  Oprah would be good for the gambling industry. Without saying it specifically, they claimed Oprah does not believe in any organised religion, so unlike the Republicans under Bush, who tried to preach their brand of evangelical neo-conservatism (which of course included an anti-gambling stance that led to the passage of the UIGEA), Oprah has never preached or tried to force her beliefs on anyone. If she has an issue with the gambling industry she never said so.
"When Oprah talked about her drug use with her boyfriend in the 1980s, she never preached about the dangers or said that police fell down on the job because they failed to crack down on drug dealers," Joan staed:  "she simply said that she had to accept that it had become a part of her life and the only way to kick drugs was to dump her boyfriend who got her using cocaine. That is one thing Oprah has constantly said – people need to make their own decisions in life and accept both the rewards and consequences of those decisions. And when she lost all the weight, she never put down anyone who was obese, she simply gave them the facts and told them to decide for themselves whether food is worth the risk of a heart attack later in life. Oprah once brought out a big tub of fat on stage and told people that this is what they were carrying around with them if they were overweight. She just wanted to give them the information, but she said that whether they decided to do something about it or not was naturally the individual's decision."
Going further Shelly said that in an episode of Oprah on her own station she had a woman on the show from Britain who had lost the down payment for a house to an online gambling company and was afraid to tell her husband. The woman told her husband she lost a few hundred pounds instead of the 100,000 pounds or so that she truly lost. In that episode Oprah and her guest never decried the evils of gambling, they never said that she should be ashamed to have been involved in the devil's game or anything like that and they never mentioned the online gambling company let alone called them out for taking the bets. Instead they told the woman to own up to what she did, tell her husband the truth and face the consequences. Plus, they suggested she get help for her compulsive gambling, but that was it."
The two also pointed out that on many issues Oprah is very libertarian and has never told people they need to be protected from themselves. On issues like teenage pregnancy (she was 14 when she was raped and impregnated herself), gay marriage, gender reassignment, alcohol use and even religion Oprah told guests on the show that they have to decide for themselves, but to try and make an informed decision. And, In the book the Gospel According to Oprah, the author, Marsha Z. Nelson, notes that Oprah is a great spiritual leader, not because she tells people what to do in life, but rather asks them to do a self-examination, confess their mistakes and when necessary ask forgiveness. But the decision of what is right and wrong is not up to the religious leaders to decide, but rather the individuals.
Joan also said that she saw Oprah onstage with Cher and Tina Turner at Caesars Palace a few years back and while she could not say for certain she was fairly convinced she saw Oprah playing the slots that day. But for certain, she didn't say anything negative about the casino itself or the gamblers at the show. She simply asked if they were winning and having fun.
So, does this prove that Oprah would be good for the gambling industry in America if she were to become president? Of course not.
It is quite possible that Oprah may be very opposed to any gambling expansion. But what we can be assured of is that she won't be beholden to the religious right as many in the Republican party are currently, she won't be beholden to Sheldon Adelson as the current Republican party is and based on prior comments she won't blame the industry or even the individuals who get in trouble because of gambling. She will simply suggest a self-examination and self-help. And as president, she may try to get a bill introduced by Congress to provide more help to people who struggle with addictions, but again the decision is up to the individual.
Most importantly, Oprah is a great businesswoman and will certainly look at what is best to grow the economy and create jobs, but unlike Trump she won't do so in a confrontational manner or in a way that will put the U.S. at odds with the rest of the world. And like it or not the casino industry along with lotteries and racetracks are important businesses in the U.S. that employ thousands of Americans and help grow the economy.
Oprah is still 20-1 in the odds, but if she does decide to run there is no doubt she would immediately become the betting favourite. And that could be good for the gambling industry and for American gamblers.
Source: osga.com

Celebrate Fast Times! Sonic Dash Surpasses 500 Million Milestone as Fans Honour 30th Anniversary of Sonic the Hedgehog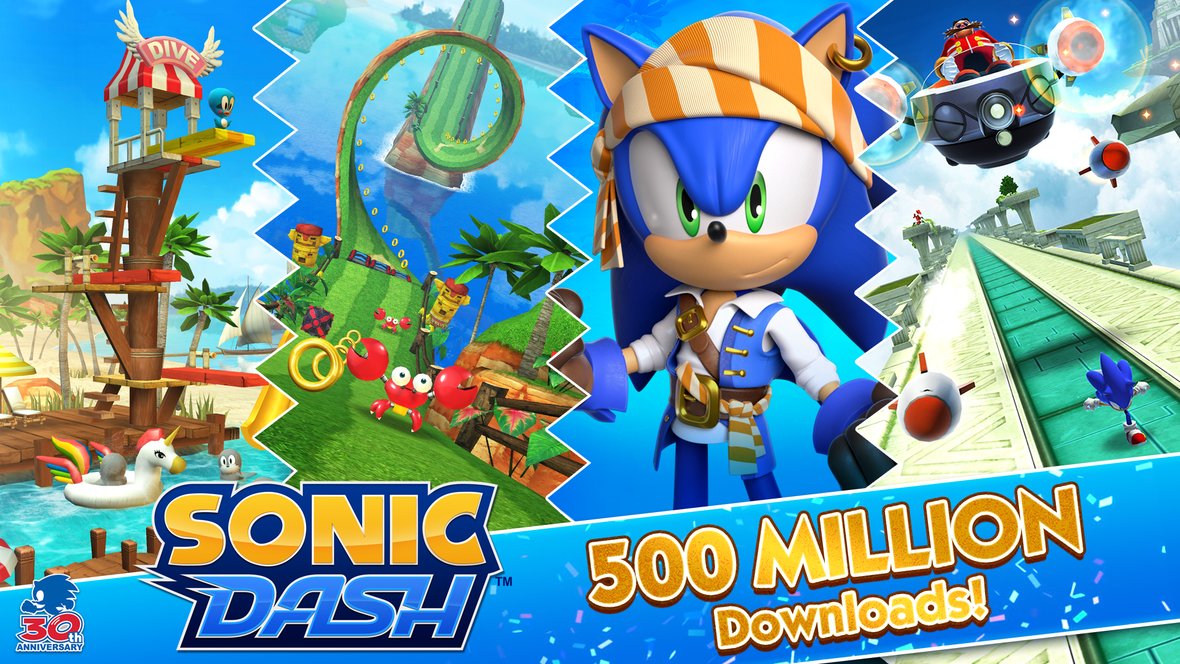 Reading Time:
2
minutes
Beloved IP continues to drive mobile game download growth from loyal global fan base
SEGA of America, Inc. today announced that its hit mobile game Sonic Dash has surpassed a major milestone on mobile devices. Since initially launching in 2013, the game has achieved more than 500 million downloads worldwide. The endless runner game, which stars the famous blue hedgehog running, dashing, jumping, and spinning across stunning 3D environments, is the most played Sonic mobile game ever!
Sonic Dash's major milestone also falls during the 30th Anniversary of Sonic the Hedgehog, which SEGA is celebrating with fans around the world! From the small mobile screen to the silver screen, the Blue Blur is still capturing the hearts of audiences. Last year saw the first live-action movie release of Sonic the Hedgehog, and now the next chapter of Sonic the Hedgehog 2 is hotly anticipated to release next year in 2022.
Sonic Team's Takashi Iizuka: "Achieving over 500 million downloads is a huge testament to the endurance of the Sonic brand and the truly fun, timeless gameplay of Sonic Dash. We appreciate our loyal fans as well as our partnership with both Apple and Google for their enduring support in showcasing Sonic Dash in the App Stores. This milestone could not have been achieved at a better time!"
SEGA HARDlight's Studio Director, Neall Jones: "We continue to be amazed at Sonic Dash's loyal fans and how the game is still driving millions of new downloads every month. A massive thank you to all Sonic Dash fans. We look forward to continuing to provide you with new and innovative in-game events built around the ever-expanding Sonic universe, for years to come."
Sonic Dash was developed by HARDlight, a SEGA of Europe studio. The studio is also behind another wildly popular mobile multiplayer runner: Sonic Forces. HARDlight produces regular events in Sonic Dash, featuring collaborations with highly recognized IP. Starting Friday, September 17, fans can also join a special event in Sonic Dash, honoring this 500 million milestone.
Gaming Americas Weekly Roundup – September 6-12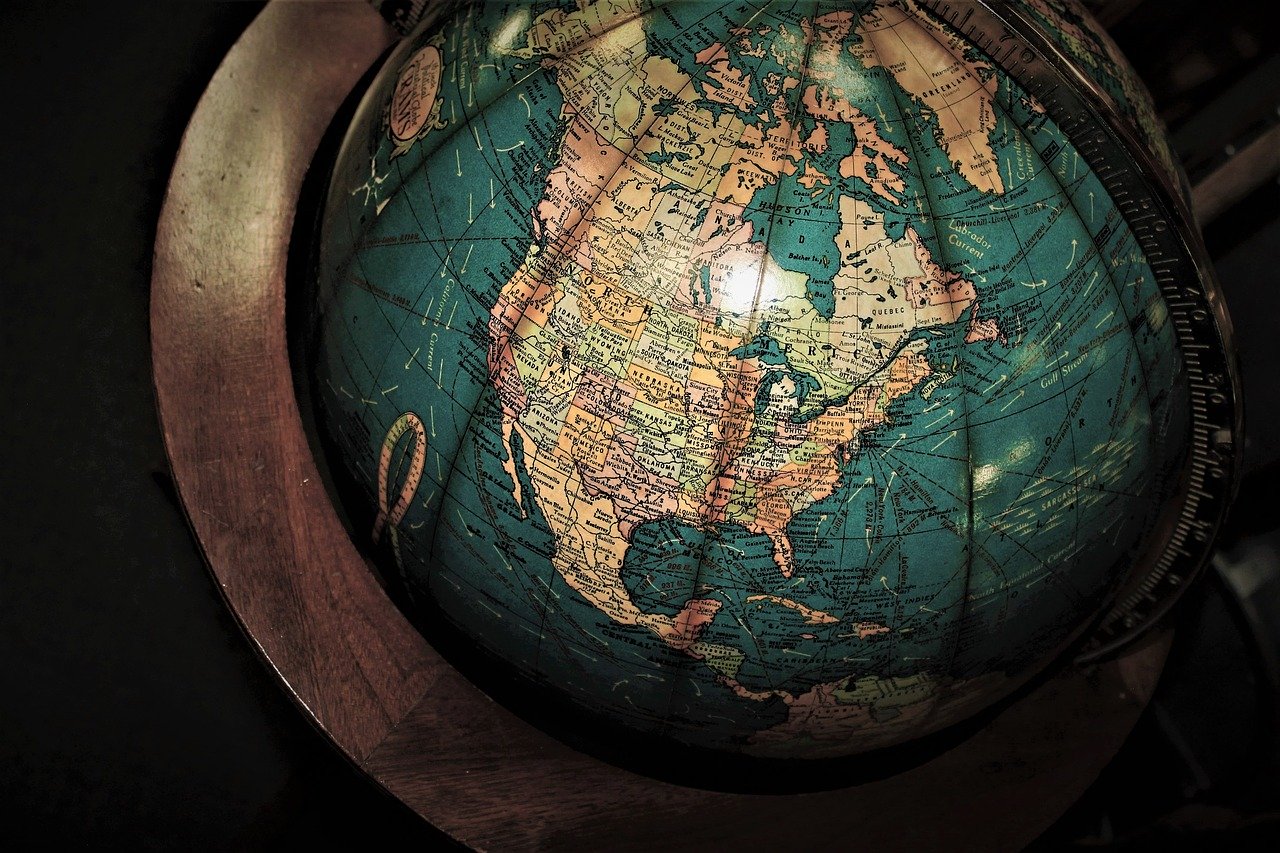 Reading Time:
2
minutes
Welcome to our weekly roundup of American gambling news again! Here, we are going through the weekly highlights of the American gambling industry which include the latest news, new partnerships and compliance updates. Read on and get updated.
Latest News
Rush Street Interactive has launched its own branded online live casino studios in both Pennsylvania and New Jersey. The studios will supply live dealer games to the BetRivers online casino in Pennsylvania and PlaySugarHouse online casino in New Jersey.
888 Holdings has announced the launch of SI Sportsbook in Colorado. SI Sportsbook combines 888's world-class proprietary and scalable technology with Sports Illustrated's iconic brand to create a unique value proposition for sports fans.
Gaming Realms has announced that its first Slingo game has now gone live in Pennsylvania, following the company's recent award of an interactive gaming manufacturer license in the state.
Tipico Sportsbook has selected Colorado as the site for its new technology hub. The sportsbook expects as many as 441 jobs to be brought to the area over the next eight years.
International Game Technology has announced that its world-class PlaySports platform footprint will expand into Wisconsin through an agreement to power sports betting at Oneida Casino, on the Oneida Nation Reservation.
Internet Vikings has launched its iGaming hosting services in Colorado. This follows its recent launch in West Virginia. This new launch is just the second step in Internet Vikings' expansion into the US with 11 more states expected to come onto their map by the end of the year.
DraftKings has announced the addition of its new and exclusive game DraftKings Rocket to the DraftKings Casino product suite. The game is currently available in New Jersey with Michigan and West Virginia to follow pending regulatory approval.
New Partnerships
BetMGM has entered into a strategic partnership with Casino del Mar at La Concha Resort in Puerto Rico. Subject to regulatory approvals, BetMGM will expand its retail and mobile sports betting offerings to Puerto Rico, signifying the company's first market access agreement outside of the U.S. mainland.
MegaFans, a mobile gaming company headquartered in Southern California, has partnered with Launchpool Labs and joined their first incubator programme which kicked off Sept. 1, 2021.
As the Denver Pioneers prepare for a new sports season, Denver Sports Properties has announced a multi-year agreement with its first corporate sports betting partner, SuperBook Sports. The agreement, facilitated by Playfly Sports, will include branding, media hospitality and social media assets with a focus on responsible gaming and education for student-athletes.
Baltimore Ravens and Caesars Entertainment announced a partnership in which Caesars Sportsbook will be the NFL club's "premier sports betting partner" while also expanding the Ravens' relationship with Horseshoe Baltimore casino.
Esports Entertainment Group has signed a partnership agreement with Game Fund Partners LLC to become a part of their Venture Capital Arm and a new planned $300 million game fund.
Genius Sports has expanded its existing agreement with WynnBET to provide the operator with official National Football League sportsbook data, content and fan engagement solutions.
Compliance Updates
Genius Sports Limited has announced that it has been granted a long-term Online Sports Wagering Vendor Permit by the Wyoming Gaming Commission.
The company has also secured a temporary event wagering supplier license from the Arizona Department of Gaming.
High 5 Games Gets Social With NetEnt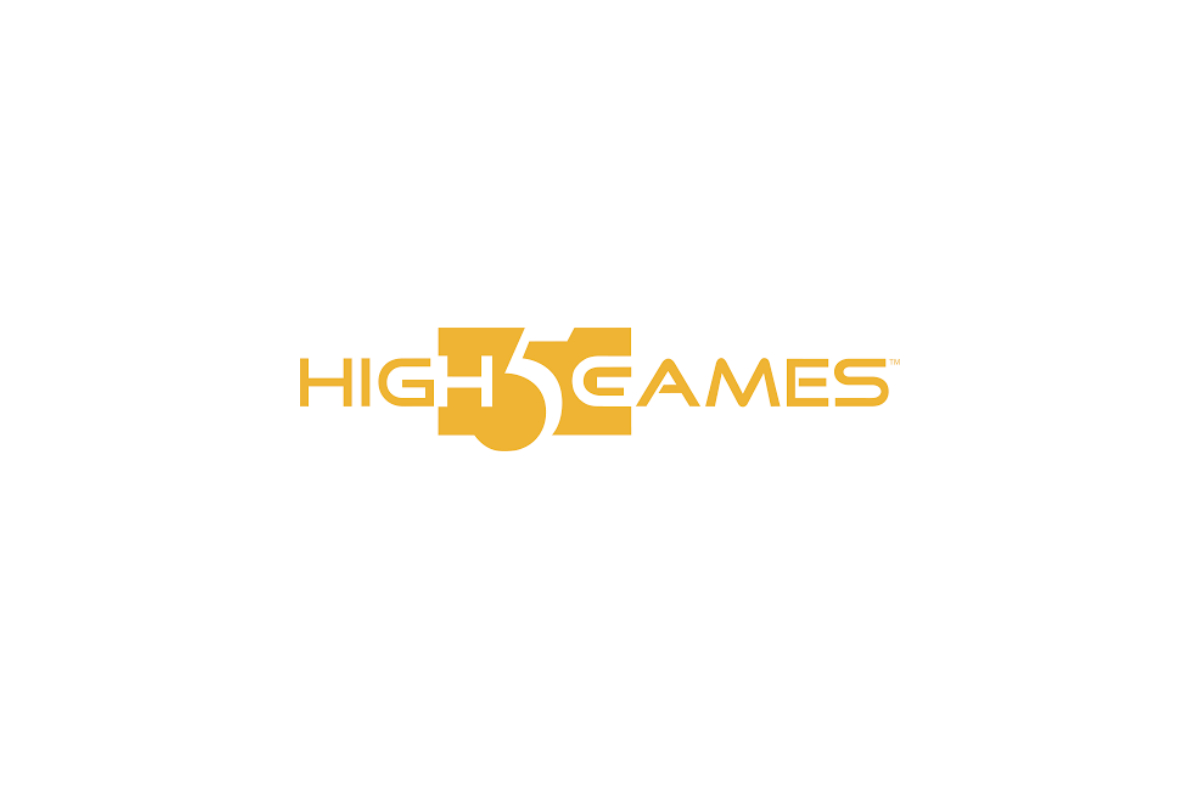 Reading Time:
< 1
minute
Titles from NetEnt are available on High 5 Games' social casino in free-to-play markets including the United States
 High 5 Games announced the addition of NetEnt games to its social casino. Players in the United States and other free-to-play markets now have access to all NetEnt titles. Games are available to play at High5Casino, on Facebook, and via the High 5 Casino app on iOS and Android.
Yana Tsyganova, VP Operations of High 5 Games, commented: "We're thrilled to bolster our relationship with Evolution Group and bring our social casino players in the United States the same NetEnt titles that real-money players all over the world can't get enough of. With the addition of these new NetEnt slots, we're doubling down on our commitment to the social casino scene and giving players what they want, no matter where they choose to play."
Titles from NetEnt are already available on High5Casino.com for real money in a number of international markets. With the expanded Evolution Group partnership, players accessing the free-to-play casino in the United States and other jurisdictions where real-money games aren't available will have access to NetEnt's most popular slots.