Illegal gambling sees Russian punters pouring over $1 billion per year into offshore shell accounts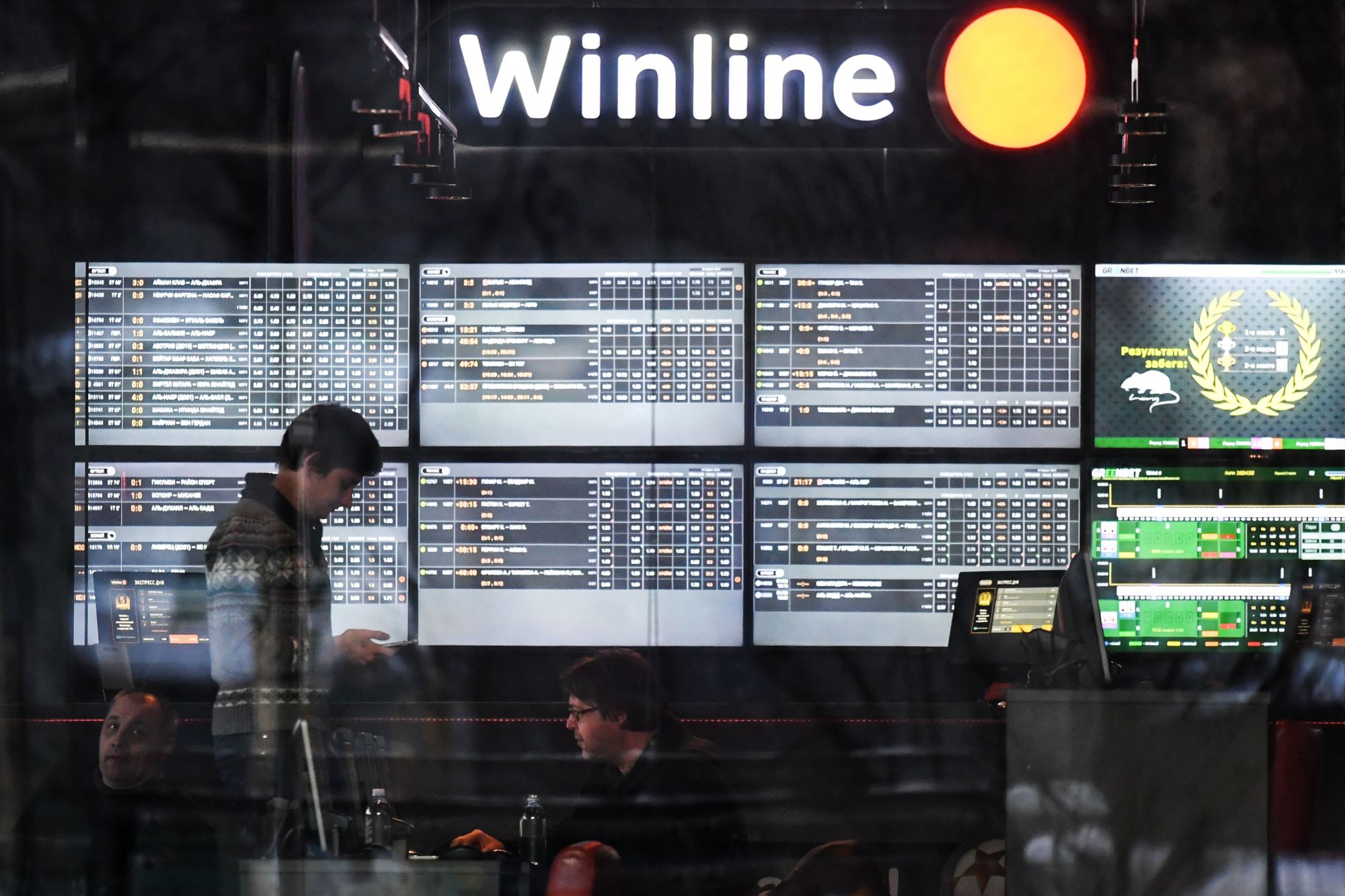 Reading Time:
3
minutes
At least $1 billion a year is believed to be pouring into offshore accounts of Russian shell companies linked to just one semi-legal but blossoming industry: online gambling.
This poses a new challenge for Russia as it prepares to host the World Cup in June and July — the country has already been plagued for decades by allegations of match-fixing in its domestic soccer.
No one expects illicit betting to play a role on the pitch when soccer's most celebrated competition kicks off in 100 days.
But it represents another dark corner of Russia's economy that the authorities have struggled to police.
"The total turnover volume of the legal and offshore online bookmaking market is more than $2 billion (€1.6 billion) a year," Anton Rozhkovsky, the director of the government-mandated TsUPIS online betting payment system, said.
"We do not pretend to know if the actual figure is $2.5 billion or $4 billion," he said. "Around 70 percent of that is illegal, offshore business."
Pent-up demand for organized gambling was unleashed with the collapse of the Soviet Union and led to glitzy casinos and seedy slot machine halls opening across Russia.
They skirted paying taxes but were not strictly illegal.
The government tried to impose order by shutting them all down in 2009 and allowing bookies to open sport betting shops that instantly gravitated toward soccer.
Improved internet access pushed most of these punters online and produced a legal vacuum filled by scores of anonymous websites with no licenses but burgeoning business.
Russia's Bookmakers Rating gambling analysis center pegged the entire industry's annual turnover at $11.8 billion in May 2017, 65 percent of it made in illegal online bets.
It also expected the market to triple in the next five years thanks to high-profile events such as the World Cup.
"We expect colossal interest in the World Cup," said Alena Sheyanova, spokeswoman for the legally registered bookmaker Leon. "The legal online betting industry is developing at phenomenal rates."
TsUPIS took its first registered bet in February 2016 and is servicing 15 authorized bookmakers.
One of these is an established Austrian brand that jumped through the hoops to obtain a license last year.
But popular Irish and British bookies do not take Russian bets and the other 14 bookmakers are local startups.
"Most of the rest are small offshore companies registered in the Netherlands Antilles, Costa Rica or European jurisdictions such as Malta and Gibraltar," said Rozhkovsky.
Bettors going the legal route are required to pay a tax and submit identity papers in person with both TsUPIS and each bookie they use.
The laborious process can take weeks and is simply evaded by illegal websites appearing under the .com rather than Russia's national .ru domain.
People skirt sporadic bans on such sites by using a virtual private network (VPN) to access the unfiltered internet.
"Because of these technicalities, our business is not developing as quickly as it could," Leon's Sheyanova said.
Analysts further worry that "gray money" placed in offshore accounts may allow fixers to illegally profit off Russian soccer undetected.
Anzor Kavazashvili is a former Soviet goalkeeper who played in the 1966 and 1970 World Cups and more recently tried stamping out match fixing after being encouraged by former UEFA boss Michel Platini, who was deposed in 2015 for ethical breaches.
It was 2011 and "Platini told us we were the only country in Europe without an agency in charge of match fixing," the 77-year-old said in an interview.
"We knew games could be fixed by players, trainers, player agents and referees. So we took on a comprehensive approach."
Kavazashvili did not last long. A scandal over a refereeing decision led to his independent council being disbanded in 2012.
Suspicious results in games were a staple of Russian soccer from the 1990s into the early 2000s. The most glaring involved smaller teams owned by local governments or businesses and playing far from the glare of the national media.
Kavazashvili said sarcastically that "our respected bookies" often played a leading role.
Some betting houses were especially fond of spreading match fixing rumors to get officials to annul results of clean matches where they were due to pay out on big bets.
The situation in the Premier League seems to have improved with time because teams are increasingly being treated like businesses.
"Clean clubs have appeared whose owners see no profit in fixed results," said Echo of Moscow radio sport commentator Anton Orekh.
But the lower leagues remain unmonitored and they, pointedly, receive an estimated one-fifth of all soccer bets.
Source: japantimes.co.jp

Kindred Group Expands RG Commitment with Middlesbrough FC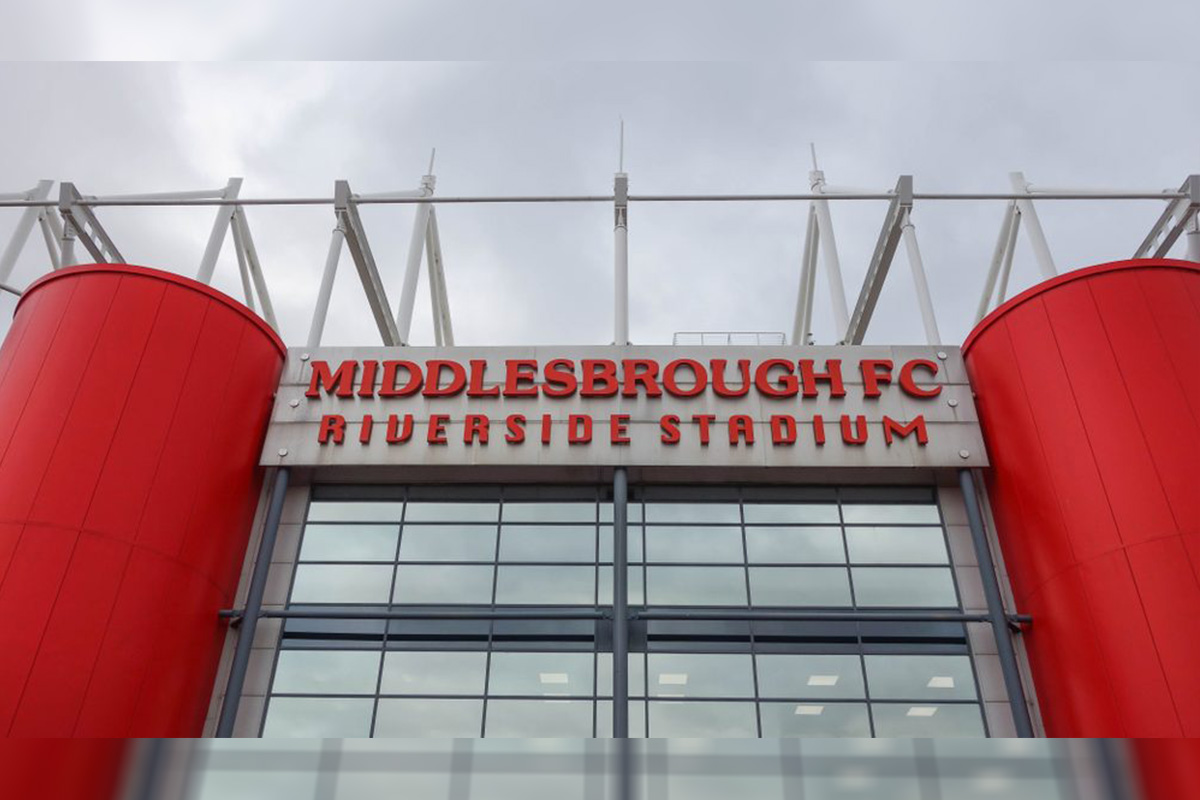 Reading Time:
2
minutes
Kindred Group has agreed a community initiative with Middlesbrough FC to promote responsible gambling message to the club's foundation and supporters.
Kindred Group is committed to promoting responsible gambling messaging via the front of shirt logo and any LED and digital advertising or marketing and their commitment to the community is expanding with this initiative.
Kindred Group has already donated their naming rights for the club's third kit to MFC Foundation and that relationship will be further strengthened with the players wearing Foundation warm-up t-shirts for a further three games this season.
A percentage of advertising rights are being donated to the Foundation and there is an increased commitment to supporting community-based initiatives.
Kindred has also pledged to donate a percentage of their hospitality and merchandising rights to the club's fans and this will be available via competitions and giveaways.
Boro head of commercial Lee Fryett said: "We're delighted in agreeing this MOU. This will offer increased opportunities for both our Foundation and our fans and is also a commitment to responsible gambling messaging. The three key pillars of the MOU and are community, supporters, and marketing and Kindred Group have made a real commitment to show their support for this."
Neil Banbury, General Manager of Kindred Group UK, said: "We are proud of this ground-breaking agreement reached with Middlesbrough Football Club. It is another example of our deep commitment to developing a new model for football club sponsorship.
"The agreement acts as a baseline for our collective work in ensuring our sponsorship benefits both the club and its communities. Kindred Group is leading the industry on this approach – and we are excited to see the partnership continue to develop in the coming months."
Helena Bowman, Head of MFC Foundation, said: "We are delighted with the ongoing commitment from Kindred to our local community. At MFC Foundation we aim to make a difference by using the power of the football club badge to raise aspirations and positively change lives.
"Kindred's dedication to supporting our community initiatives will help enhance the work of the Foundation and allow us to reach even more people through our programmes."
Catena Media strengthens strategic partnerships with Betway and other key commercial partners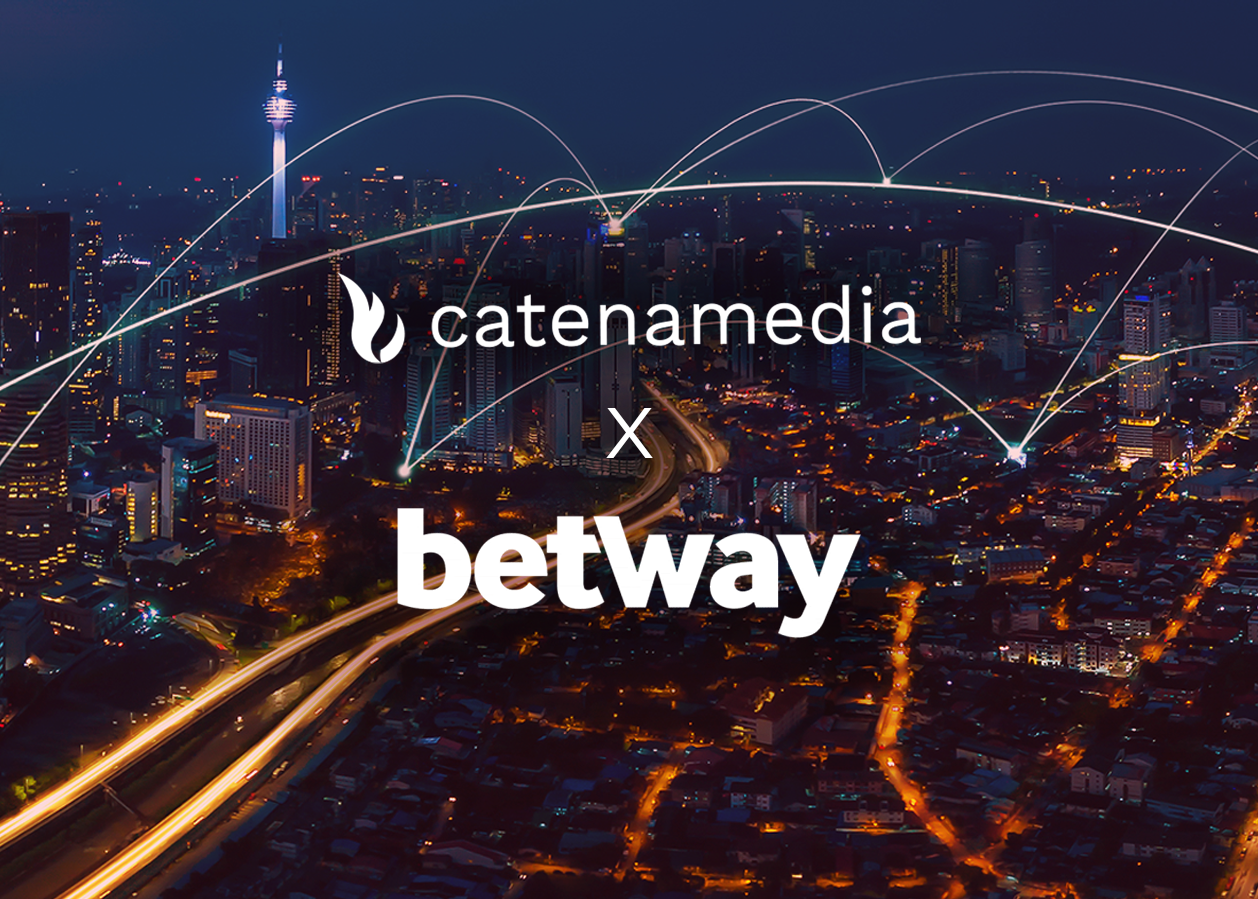 Reading Time:
< 1
minute
In a landmark collaboration, Catena Media and leading online gambling company Betway have agreed on a strategic partnership agreement covering their long-term global commercial relationship. Betway is one of the top industry operators working together with Catena Media on the basis of this new framework.
One of Catena Media's main missions as a business is to build sound and successful strategic partnerships with its partners globally. In order to further strengthen such thriving partnerships, Catena Media and leading operator Betway have enhanced the contractual framework setting out the basis of their long-term strategic collaboration globally.
Paul Adkins, Marketing and Operations Director at Betway, said: "This is a very exciting global deal which will help us achieve our targets for growth in many important territories. "With their leading operation in this field Catena are the perfect partners. "Their strategic objectives are aligned with ours, making this deal beneficial for both businesses in such a fast-paced sector. "We look forward to building on this important relationship in the future."
Gloria Cereda, Director of Commercial at Catena Media, said: "We believe that trust is a key aspect in any great relationship, and we are very happy to see that top operators like Betway are willing to build that trust together with us. This cements our already deep relationship with Betway globally to the benefit of both businesses. With our unrivalled network of market leading content sites we can provide operators with quality leads that deliver globally from the UK, to Europe, to the US and LATAM, combined with this kind of framework agreement it means local commercial deals can be done quickly and seamlessly to the benefit of all. We expect to sign more of these agreements in the future."
Zitro's Link King is Now Being Played in Macedonia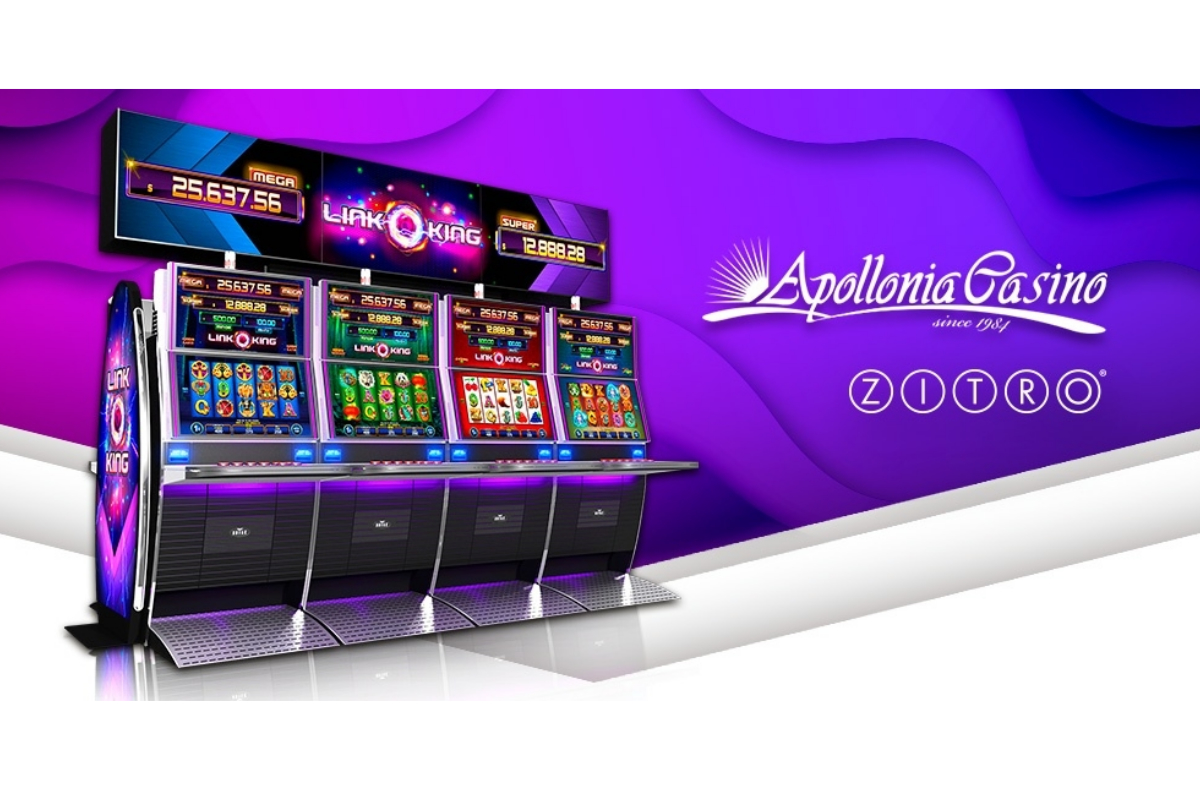 Reading Time:
< 1
minute
Zitro reports its entry into a new European market. This time around, the successful game Link King is the first Zitro game to hit North Macedonia. This is one more step in the ambitious growth plans, which Zitro is committed to accelerating, as the world moves past the pandemic.
The multigame Link King is satisfying both the operator and the players, as Soren Dano, General Director of Casino Apollonia has stated: "Our Casino is full of gaming options that no slot lover should miss, but Zitro's Link King has been brought in to complete the Casino's games offering, giving our clients an eye-catching spectacle of games, fun, joy, and excitement, thanks to its frequent prizes".
For her part, Nadège Teyssedre, Zitro Sales Director for EMEA, comments: "We are very proud to have reached Macedonia, with a game like Link King that has surpassed the most established brands around the world. Being present at the Apollonia Casino is a new milestone for us. One more achievement in our expansion on the European continent. On behalf of Zitro, we want to convey our gratitude to the incredible team at Casino Apollonia for their trust in us".