High School Association pitches for esports league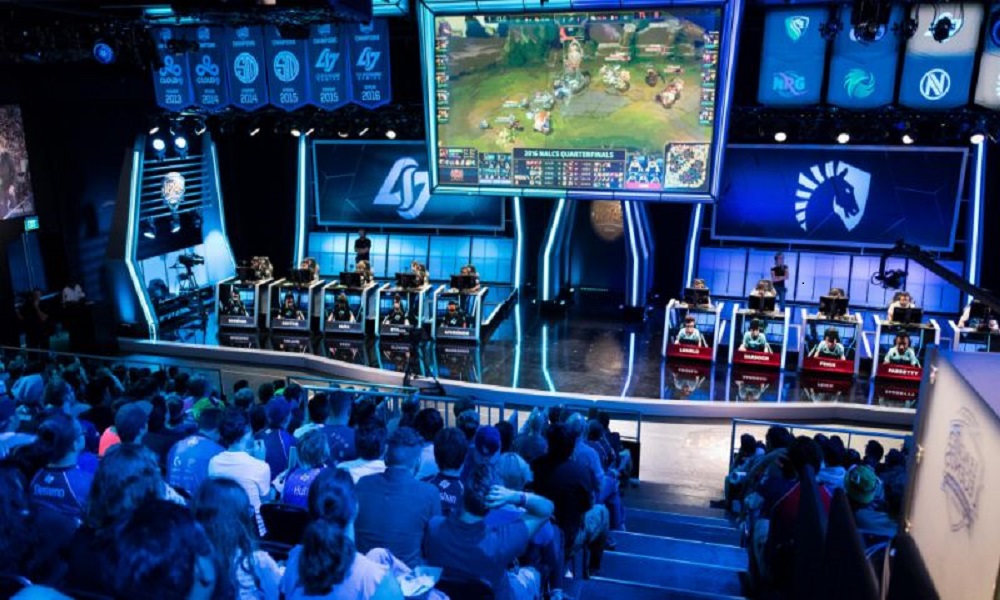 Reading Time:
2
minutes
The National Federation of State High School Associations (NFHS) is joining hands with a startup called PlayVS to bring esports leagues to high schools around the USA starting this fall. The league will not have the popular first-person shooter genre.
The fast-growing phenomenon of esports, which has led to a situation where we have more high-school gamers than athletes, is getting major endorsement from the organisation that sets the rules for high school sports activities of all shapes and forms in the country.
Planning for an inaugural season starting in October, NFHS will rope in state associations, with the objective of launching the league in at least 15 states. PlayVS, on its part, will focus on building relationships with game developers and will manage the infrastructure that will allow players to compete for state championships—which could lead to college scholarships, as in the case of traditional sports.
NFHS Network CEO Mark Koski said PlayVS was chosen because it focuses on the educational and participatory aspects of gaming. "PlayVS' philosophy on high school-based sports and focus on participation perfectly aligns with the NFHS and its member state associations," Koski said in a news release.
In comments to Variety, PlayVS CEO Delane Parnell noted that esports "is about more than just playing games. It can be used to help students grow their STEM interests and develop valuable life skills, and since there are more high school gamers than athletes, it's about time we foster this pastime in an educational setting."
NFHS said it will be selective about what games are included in the initiative. Although first-person shooter games like Overwatch, Fortnite and Counter-Strike are among the most popular multiplayer games in esports, they will not be part of the programme.
"First-person shooter games we believe do not fit within the education mindset that we are hoping to bring to this activity," Koski told the gaming news outlet Polygon.
The programme will include 10 officially sanctioned games, including fighting games like Street Fighter V, sports games like the FIFA series, and multiplayer online battle arena (MOBA) games like League of Legends. Each state-based organisation will choose the games will allow students to compete in.
"If a state association says, 'Hey, we do not want a fighting game!' or 'We're going to stick with a MOBA game or a sports game!' then that's up to them. So every state will be slightly different," Koski said. He added that NFHS will not prohibit states from organising their own shooting-game competitions on the platform.
Source: associationsnow.com
PostFinance announces Esports team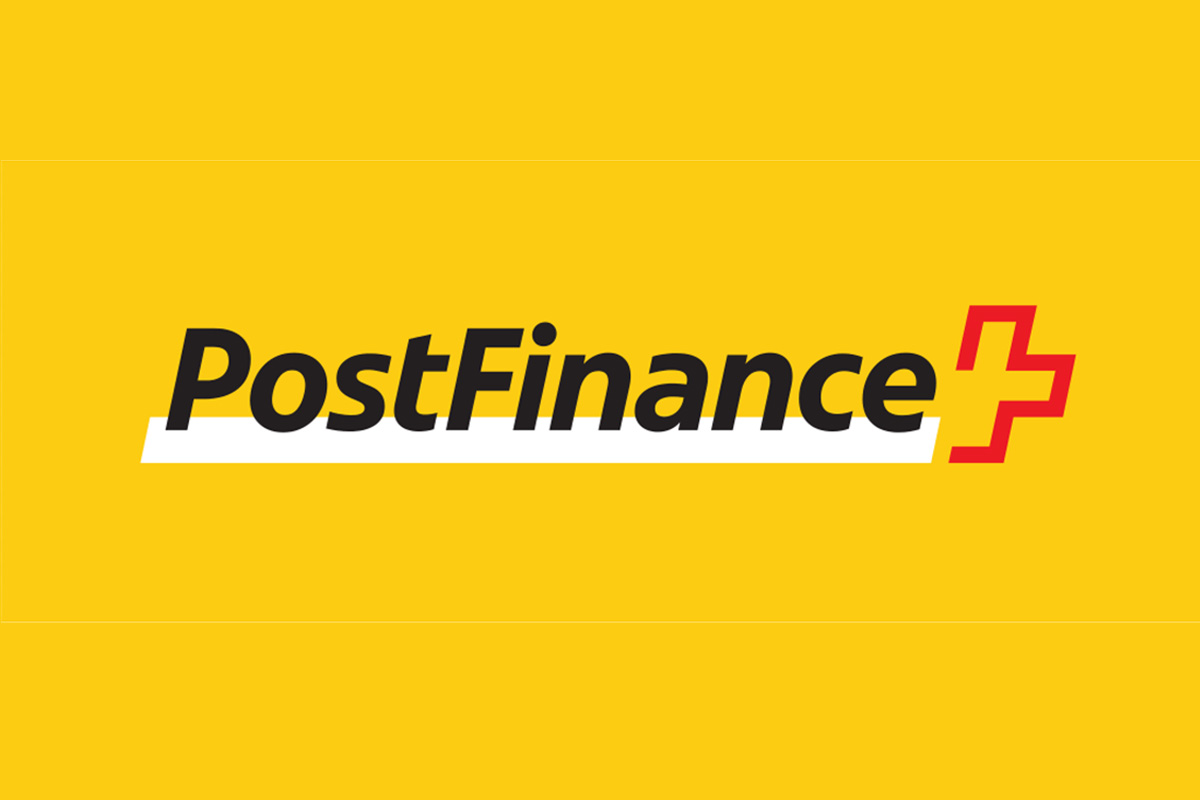 Reading Time:
1
minute
PostFinance, the Switzerland-based bank, has announced that it would launch an esports team next year. The bank would launch its own League of Legends Database-Link-e1521645463907 squad on 1 January 2019.
The bank will provide complete funding for the team for the first year, including funds for providing accommodation and hiring coaching staff plus a 2.5K Swiss francs ($2.5K USD) monthly salary for each player. Formanaging the team, PostFinance has roped in Swiss esports agency MYI Entertainment.
PostFinance is terming this move "The Esports Experiment." Rather than looking to establish its own long-term esports organisation, the company plans to use the experiment to learn about esports.
According to the announcement, "PostFinance wants to use a digital experiment to gain valuable experience in this exciting market, which remains a niche in Switzerland, and appeal to young, digitally adept customers."
To that end, the team will use PostFinance's digital products and services to create a budget and track their own expenses. The process will be documented, enabling the bank to market its digital products directly to esports fans. According to PostFinance, this is a step towards the company's goal of "becoming the leading digital bank in Switzerland by the end of 2020." To achieve that goal, the bank wants to tailor its products and services to appeal to digital and mobile markets, which lines up well with the esports audience.
Source: esportsobserver.com
Esports Entertainment Group Announces the Engagement of Joseph Gunnar & Co. and Dinosaur Financial Group as Exclusive Investment Bankers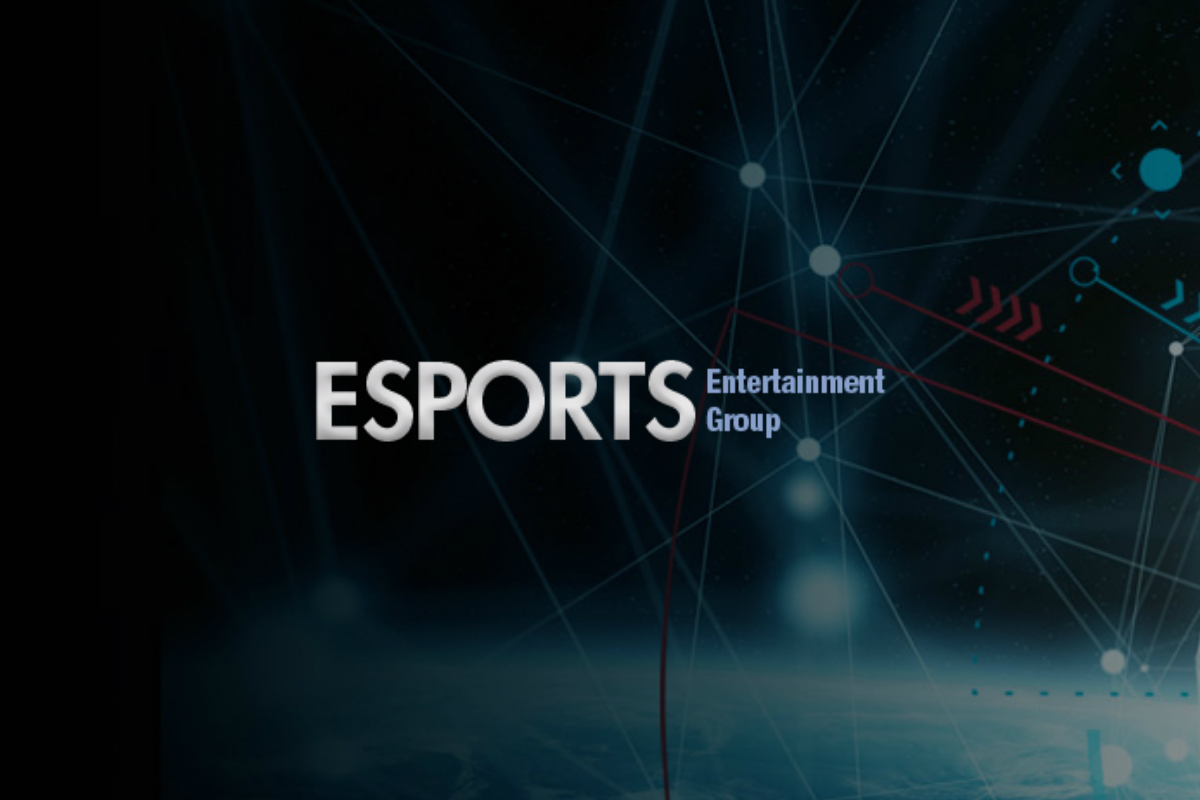 Reading Time:
3
minutes
ST. MARY'S, Antigua, July, 2018 — Esports Entertainment Group, Inc. (OTCQB:GMBL) (or the "Company"), a licensed online gambling company with a specific focus on esports wagering and 18+ gaming, is pleased to announce the appointment of Joseph Gunnar & Co., LLC and Dinosaur Financial Group, LLC as Exclusive Financial Advisors, Placement Agents and Investment Bankers for the Company.
As leading Wall Street investment banking and securities firms, they will be providing the Company with financial advisory services, in particular related to evaluating financing options. Additionally, the firms will also focus on assisting the Company in creating and executing new strategies for maximizing shareholder value through their full scope of investment banking services. The Company does not have a defined timeline for a financing and cannot provide any assurance whether or when a financing will be announced or consummated.
Grant Johnson, CEO of Esports Entertainment Group, stated, "We are very pleased to have engaged Joseph Gunnar and Dinosaur Financial as the Company's exclusive investment banks. Joseph Gunnar and Dinosaur Financial both have a long history of assisting public companies raise additional growth capital. A financing, if successful, will allow the Company to significantly accelerate our growth plans."
Stephen A. Stein, President of Joseph Gunnar & Co., LLC, stated, "Esports Entertainment Group is on the cutting edge of an exploding industry. We are very excited about teaming up."
Arthur Whitcomb, Managing Director, Head of Investment Banking at Dinosaur Financial Group, LLC, stated, "Grant Johnson has positioned Esports Entertainment Group very well for significant growth.  We are pleased to be working with one of the only publicly traded small cap/micro-cap companies in this industry."
This press release shall not constitute an offer to sell or a solicitation of an offer to buy, nor shall there be any sale of these securities in any state or jurisdiction in which such an offer, solicitation or sale would be unlawful prior to registration or qualification under the securities laws of any such state or jurisdiction.
About Joseph Gunnar & Co., LLC
Joseph Gunnar & Co., LLC is a full service broker-dealer and investment bank headquartered next to the NYSE in NYC. Its Capital Markets Group is dedicated to facilitating micro-cap company IPOs, secondary public offerings, PIPEs, up listings and advisory services. For more information visit https://www.josephgunnar.com/
About Dinosaur Financial Group, LLC
The Dinosaur Financial Group investment banking division covers the capital markets with full services across equity and debt for clients worldwide. It facilitates global equity and debt capital to finance corporate expansion, M&A, international trade and going-private transactions. Typical transactions may involve domestic or international growth companies looking for $10 million to $150 million. The company is based in New York, New York with additional offices in London, United Kingdom; Milan, Italy and Madrid, Spain.
For more information visit http://www.dinogroup.com
This press release is available on our Online Investor Relations Community for shareholders and potential shareholders to ask questions, receive answers and collaborate with management in a fully moderated forum at https://agoracom.com/ir/EsportsEntertainmentGroup
Redchip investor relations Esports Entertainment Group Investor Page: http://www.gmblinfo.com
About Esports Entertainment Group
Esports Entertainment Group Inc. is a licensed online gambling company with a specific focus on esports wagering and 18+ gaming. Esports Entertainment offers bet exchange style wagering on esports events in a licensed, regulated and secure platform to the global esports audience. In addition, Esports Entertainment intends to offer users from around the world the ability to participate in multi-player mobile and PC video game tournaments for cash prizes. Esports Entertainment is led by a team of industry professionals and technical experts from the online gambling and the video game industries, and esports. The Company holds licenses to conduct online gambling and 18+ gaming on a global basis in Curacao, Kingdom of the Netherlands and the Kahnawake Gaming Commission in Canada. The Company maintains offices in Antigua and Warsaw, Poland. Esports Entertainment common stock is listed on the OTCQB under the symbol GMBL.  For more information visit www.esportsentertainmentgroup.com
.
FORWARD-LOOKING STATEMENTS
The information contained herein includes forward-looking statements. These statements relate to future events or to our future financial performance, and involve known and unknown risks, uncertainties and other factors that may cause our actual results, levels of activity, performance, or achievements to be materially different from any future results, levels of activity, performance or achievements expressed or implied by these forward-looking statements. You should not place undue reliance on forward-looking statements since they involve known and unknown risks, uncertainties and other factors which are, in some cases, beyond our control and which could, and likely will, materially affect actual results, levels of activity, performance or achievements. Any forward-looking statement reflects our current views with respect to future events and is subject to these and other risks, uncertainties and assumptions relating to our operations, results of operations, growth strategy and liquidity. We assume no obligation to publicly update or revise these forward-looking statements for any reason, or to update the reasons actual results could differ materially from those anticipated in these forward-looking statements, even if new information becomes available in the future. The safe harbor for forward-looking statements contained in the Securities Litigation Reform Act of 1995 protects companies from liability for their forward-looking statements if they comply with the requirements of the Act.
Source: Esports Entertainment Group, Inc.
LVP Superliga Orange enforces ESIC regulations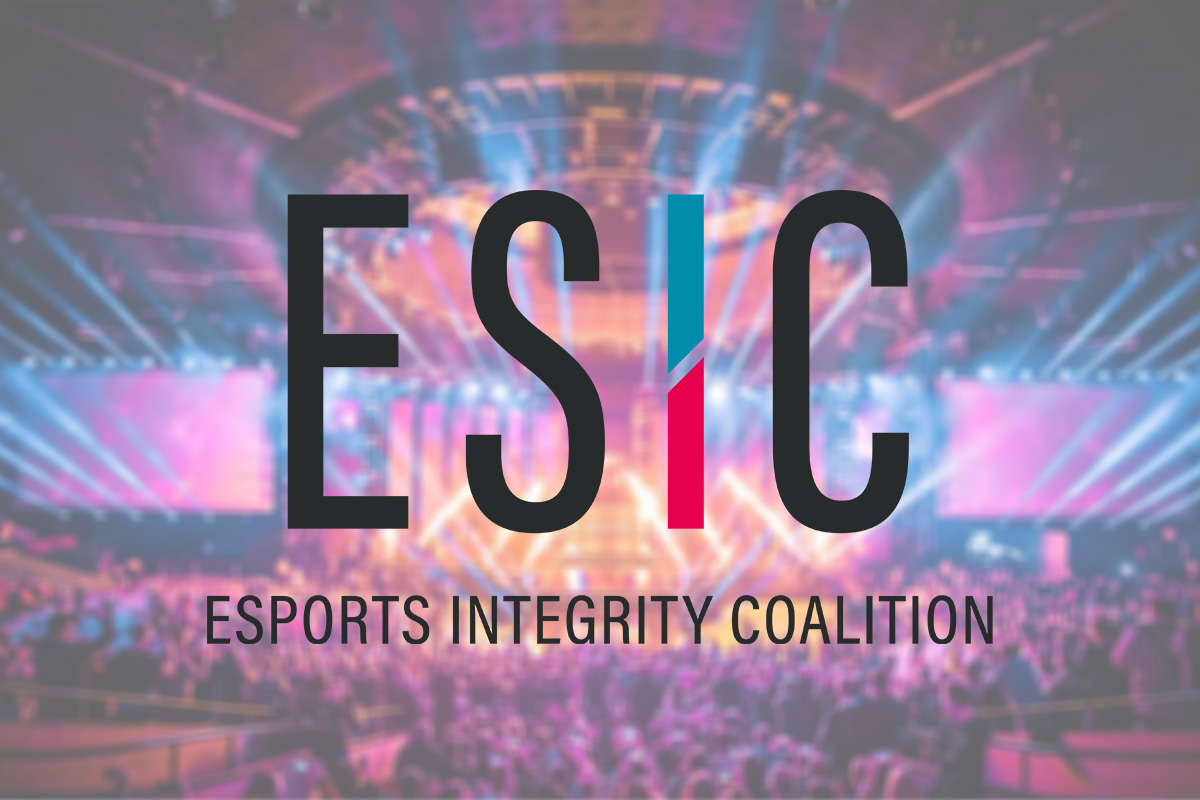 Reading Time:
1
minute
Liga de Videojuegos Profesional (LVP), the premier video-game provider in Spain that provides the official League of Legends competition in Spain, called Superliga Orange, has implemented the regulations proposed by the Esports Integrity Coalition (ESIC) programme.
LVP joined ESIC in February and enforced the ESIC regulations when the Summer Split commenced on May 25th. However, the announcement of the implementation was made only July 16th. As part of adopting this new set of standards, LVP has incorporated a code of conduct for dealing with players' behaviour, an anti-corruption code to deal with betting on esports and potential match-fixing, and a code of ethics.
Those who compete in the Superliga Orange will have to complete an anti-corruption online tutorial to ensure they understand the fundamentals of the programme. LVP has also brought in a disciplinary procedure that will make the ins and outs of investigations known to the public, and match reports will be published after each match has concluded.
The main purpose of employing such rules and regulations is in an attempt to ensure a fair and entertaining experience both players, staff, and spectators by making sure the integrity of the tournament is intact and there are minimal wrong-doings.
ESIC also works with other tournament organisers such as ESL, DreamHack, and UMG.
Source: esportsinsider.com