Is Malta Blockchain companies set to overtake iGaming?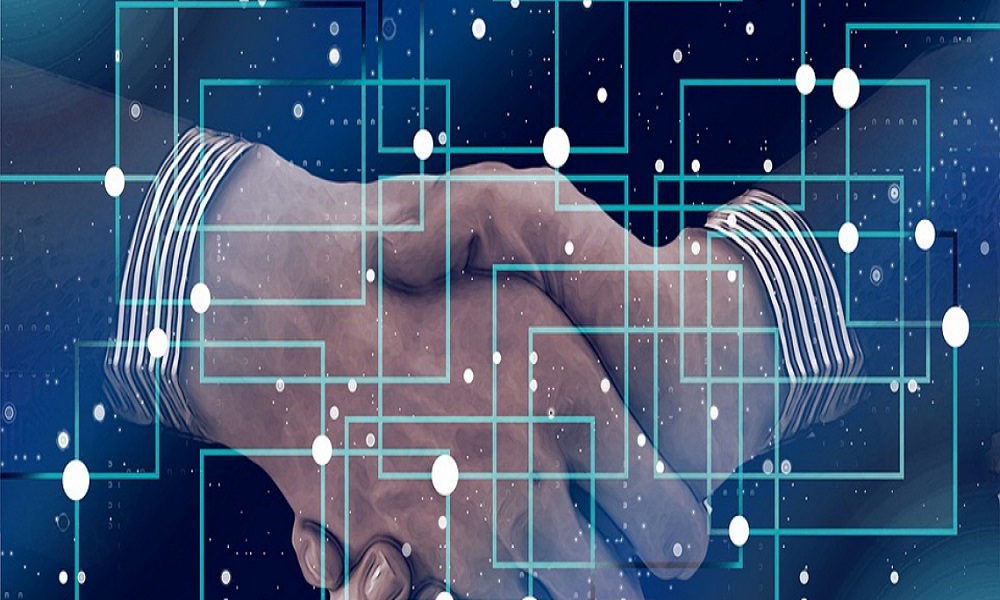 Reading Time:
4
minutes
Malta's iGaming industry has grown spectacularly for two decades, but now they have a competitor in town: Blockchain technology. The strides blockchain technology has taken have been so considerable that it is being compared to the beginning of the internet itself.  It is hailed not just as a huge driver of economic growth, but it will also as a changer of the way we do everything, from handling data to the structure of the banking system.
According to the World Economic Forum, at least 10 per cent of the global GDP will be managed and facilitated through blockchain technologies by 2025.
Malta has managed to carve its economic success through an economic vision based on the power of regulation and jurisdictional innovation. The dedication of the government, the support of the public, and the business sector allowed the country to thrive in the regulated industries.
The iGaming industry has been a backbone of the Maltese economy for many years now and has seen the country becoming an internationally renowned jurisdiction for the registration and operation of iGaming companies. Currently, Malta is looking at repeating this success yet again by creating a regulatory framework for blockchain-based businesses, virtual currencies and ICOs.
There exist some similarities between blockchain and iGaming regarding their popularity and the way in which they have grown and could grow in the future. The iGaming industry was initially regarded with cynicism and skepticism, but with time, and adequate regulation and adherence to legal standards, it has gone on to flourish and become a massive part of the Maltese economy.
Blockchain technology is similar in some respects. A new, and to some, unknown bit of tech, it has made waves across the business community, and while some are wary of it still, it is being adopted more and more by leading companies and businesses. Its potential is vast and far-reaching, and if Malta can position itself at the right time, and in the right way, it can be set to reap the benefits of what the future will bring.
The iGaming sector was regarded with suspicion in the early days, but now, without it, the economy would not be in the same, healthy shape that it is.
It is expected that with the introduction of the government's blockchain strategy, as well as the quick uptake of the technology from local businesses, Malta will soon lead the way in this exciting new sector. This means that not only will it improve its reputation as a digital leader, but it will also bring a massive boost to the economy and create more jobs. This is precisely what iGaming did.
Blockchain will also boost other industries that complement it – hardware, software, marketing, legal, financial, the list goes on for those stakeholders that will be able to grow and nurture their businesses when blockchain takes off.
It is unlikely that iGaming and blockchain companies will compete in the traditional sense of the word. They are entirely different industries and as such require very different legal, creative, and administrative staff. Additionally, the client base would not be affected either as the concepts are so different, it is unlikely that iGaming would lose any business to the world of the blockchain.
It is expected that the introduction of the new blockchain frameworks will influence the existing regulations around the iGaming industry. These new proposals will also provide the iGaming industry with faster, cheaper, and more efficient alternatives to traditional payment methods which will revolutionise the way in which they both take payment, and pay out winnings. Rather than pitting the two industries against each other, legislators and stakeholders need to find a way to ensure they complement each other and offer new ways to do business, and to grow their respective sectors.
Already the seeds of cooperation are being sown, and some iGaming platforms are preparing to use the Distributed Ledger Technology to their advantage. One of the primary improvements will come to the most burden area of iGaming – trust. By using smart contracts, gambling platforms can use a distributed public ledger that is entirely transparent and allows users to see the information freely at any time. Those that will increase levels of fair gambling will automatically win their customers' trust and position themselves at the forefront.
One area, however, where there may be a bit of overlap is the talent pool. Currently there is a considerable shortage of developers that are capable and trained in matters of the blockchain. Blockchain start-ups are offering considerable salaries to those that can do the job, and this could result in a situation where developers and programmers involved in the creation of iGaming products, could be tempted to hone their skill set and jump ship to the blockchain.
While blockchain as a technology cannot be regulated as such, its use and scope can. Yet the key is not to stifle its potential and ensure it remains as a catalyst for further innovation.
By combining these two industries, we can create a fairer and more transparent gambling sector with a more secure and open infrastructure.
These two industries combined will be of a considerable benefit for Malta economically, socially, and in the world of business. It is already on the map for its iGaming industry, but with the country taking huge strides into the ICO, blockchain and cryptocurrency industry, it is set to solidify its reputation as a world leader in innovation.
Source: bitemycoin.com
Week 46 slot games releases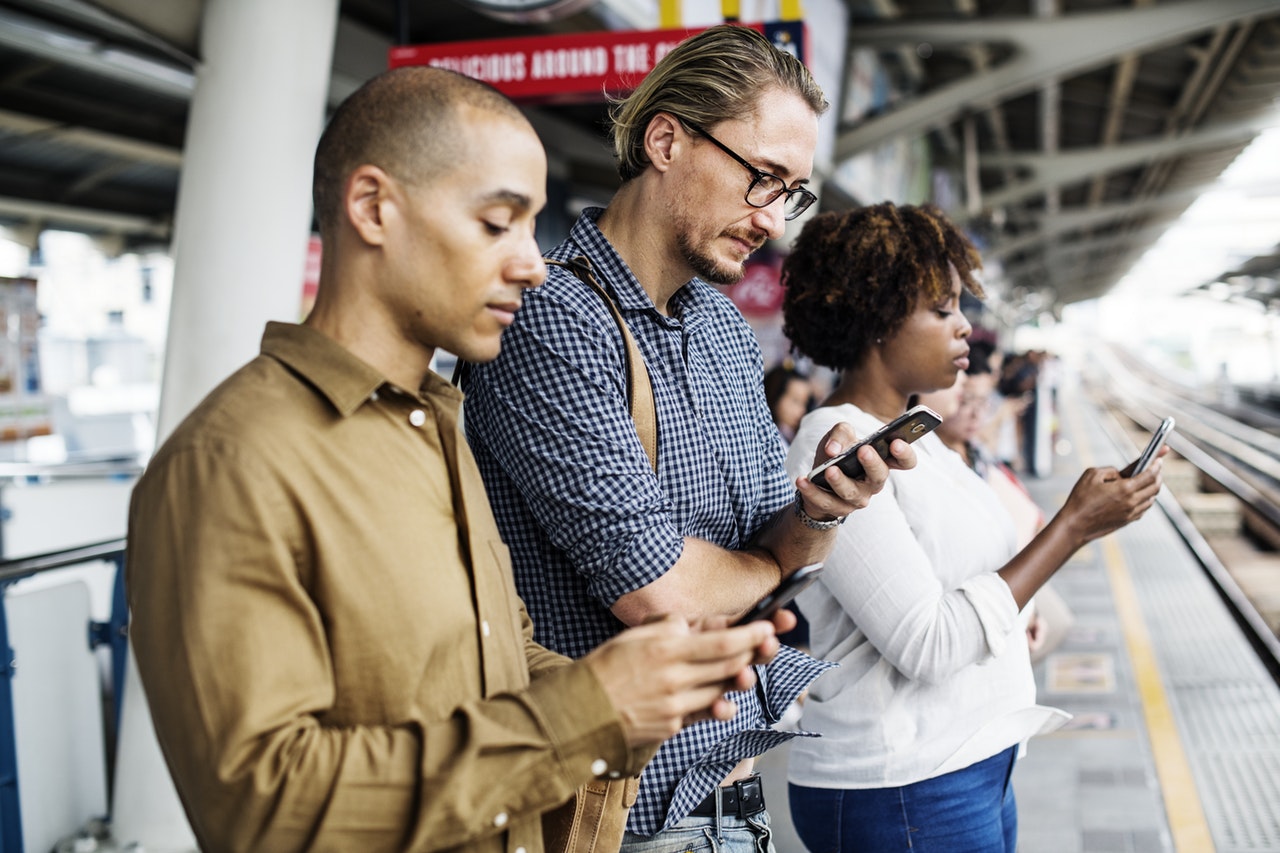 Reading Time:
4
minutes
Make sure you check out this week's latest slot game releases!
We kicked off this week with Eye Motion and their new game called: "Beating Fruits" slot from Beating series. This is considered to be a 20 line slot game, which contains Wild, Scatter icons, has Free Spin, chance and high 97% return to player percent.
Evoplay Entertainment, the innovative game development studio, announced that it is to showcase its new slot title at SiGMA 2018 later this month. The game, Syndicate, is a thrilling journey into east coast America's unsavoury underworld, where the proceeds of crime give players the chance of landing 1024 possible winning combinations. "Our mission with every game is to revolutionise the iGaming user experience through innovative gameplay and we've designed Syndicate to offer features never seen before in the industry. – commented Kate Romanenko, Chief Business Officer at Evoplay.
Novomatic surprised us with the presentation of its Voodoo Fortunes slot game. The game was presented for the first time in Mexico on the Panthera Curve 1.43 cabinet, which delivers the game in impressive 4K resolution on a 43ins curved display. Created by Winfinity Games, Voodoo Fortunes is part of the Fortunes game series and impressed at the event with its detailed graphics and engaging gameplay.
Quickspin's latest 4×5 videoslot: Tiger's Glory, is its most action-packed showdown yet, pitting tiger versus gladiator in a story of epic victory. With Enraged Tiger Free Spin bonus triggered when three or more Bonus Scatter symbols hit the reels, the players follow the story of the victorious tiger, with free spins awarded whenever the tiger wins in battle.
Iron Dog Studio presented its latest slot video game, The Curious Cabinet. It is a 5×4 slot game where players explore an antique dresser in macabre settings. Each of the features in The Curious Cabinet has a supernatural history: a human heart is pierced with voodoo pins; a skull has cursed rubies in its eye sockets. And two spooky scatter symbols—a sinister doll and a keyhole with a monstrous eye on the other side—come to life as they expand with rich animations and reveal potentially spectacular payouts.
Wazdan has launched another immersive HTML5 slots gam: Black Hawk Deluxe, which is the thrilling sequel to their incredibly popular Black Hawk. Set in the impressive haunted grounds of a spooky castle, this 4-reel, 3-column slot from the master games-maker includes a soundtrack to send shivers up the spine with rattling chains of ghosts abandoned in the dungeons and a menacing Black Hawk who soars and swoops charged by vicious lighting strikes that frizzle across the screen adding an air of terror to the quest for gold and treasure.
Nolimit City introduced their latest release – Welcome to Ice Ice Yeti! Nolimit's cutest and most rewarding game to date! Ice Ice Yeti is designed to appeal to players of all kind – with expanding reels from 5×4 growing up to 5×7, the game is a definite pleaser to all those seeking the biggest rewards after a good chase. Boasting over 16,000 ways of possible winning combinations and over 8820x multiplier possible win, this is Nolimit's most volatile game to date.
Yggdrasil Gaming has released its first ever branded slot game – Nitro Circus, an adrenaline-fuelled game featuring Nitro Circus' biggest stars, greatest stunts and craziest vehicles. Yggdrasil's exclusive Nitro Circus slot brings the adrenaline fuelled action of the arena to online casinos. The stand out feature of the game is the unique Nitro Jump which is inspired by the infamous 15-metre Giganta Ramp seen in Nitro Circus' live shows.
Leading casino supplier Play'n GO announced the release of their latest slot game, Dragon Maiden; an epic slot adventure full of flame and fortune! This new slot centres around Geneth the Dragon Maiden, a legendary warrior who is the key to conquering the fearsome Red Dragon, unlocking its awesome power and the untold riches it guards.
Philippines casino shows strong results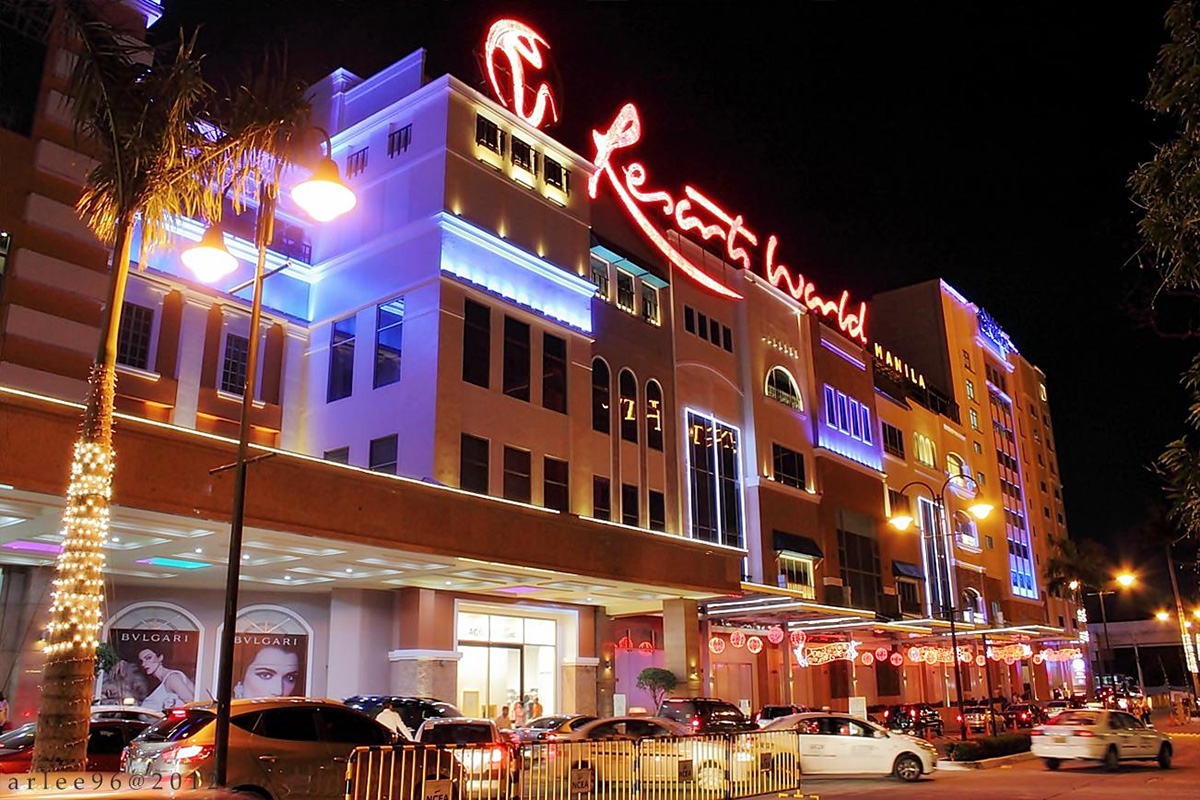 Reading Time:
1
minute
Resorts World Manila, an integrated resort in the Philippines posted impressive results for the third quarter to September 30. The company reported an overall revenue of PHP4.7bn (€68.8m), which higher than the revenue of PHP3.5bn (€58.3m) in the previous comparative quarter.
The above figure is only the revenue from gaming activities. Non-gaming businesses, including hotel, F&B and other retail, reported a revenue of PHP5.9bn (€ 98.4m) and the year-to-date to PHP16.9bn (€261.8m). The net profit for the year-to-date was PHP1.8bn (€30m).
Resorts World Manila has been operating as a casino and hotel since 2009. Operator Travellers International Hotel Group also has other hotels and an events and convention centre.
BCLC okays Gateway casino in Delta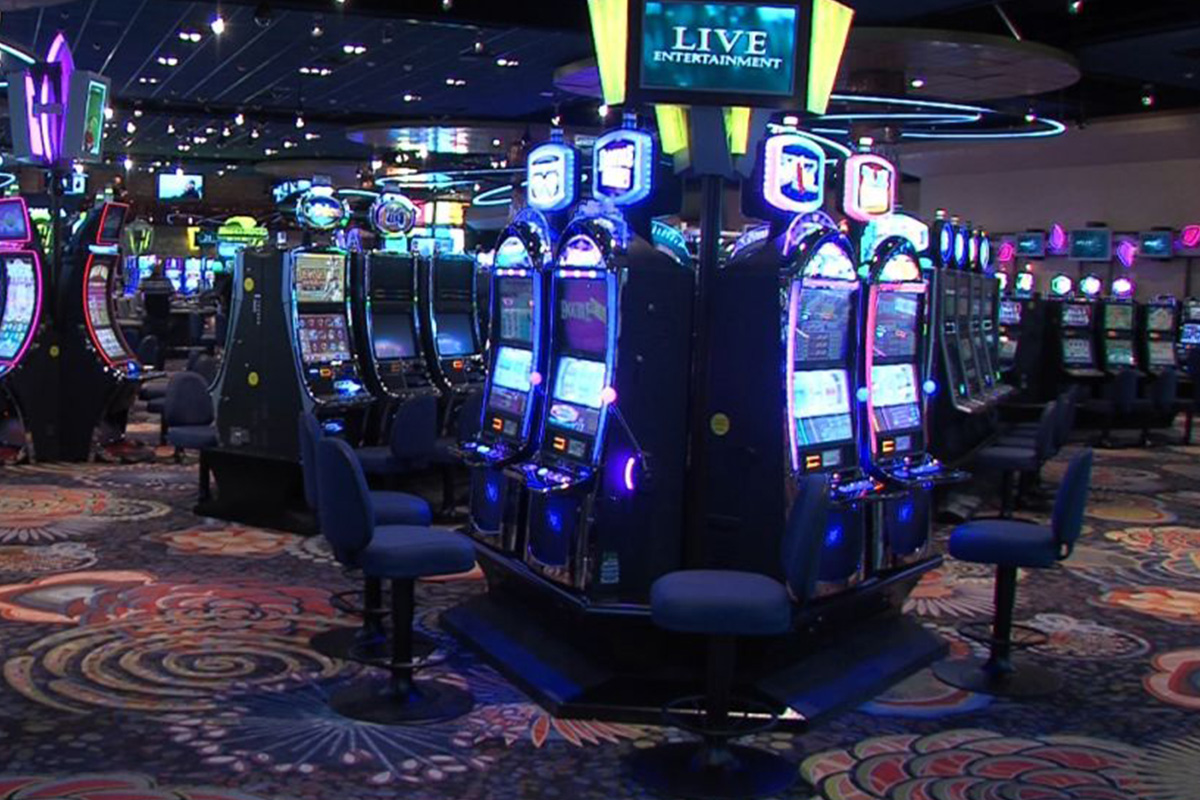 Reading Time:
1
minute
British Columbia Lottery Commission (BCLC) has approved the Delta Cascades Casino project.
The Gateway Casinos & Entertainment Ltd casino project to be constructed in Delta will feature 500-slot machines and will start functioning in 2019.
The project is worth €47 million and will provide up to 700 new jobs in Delta, Gateway Casinos & Entertainment Ltd. said.