Is Malta Blockchain companies set to overtake iGaming?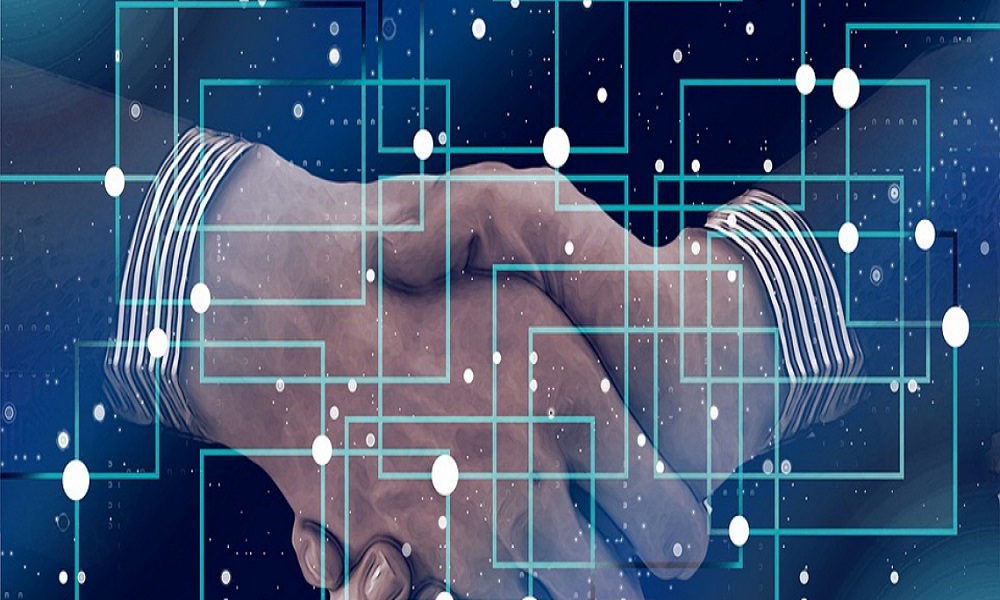 Reading Time:
4
minutes
Malta's iGaming industry has grown spectacularly for two decades, but now they have a competitor in town: Blockchain technology. The strides blockchain technology has taken have been so considerable that it is being compared to the beginning of the internet itself.  It is hailed not just as a huge driver of economic growth, but it will also as a changer of the way we do everything, from handling data to the structure of the banking system.
According to the World Economic Forum, at least 10 per cent of the global GDP will be managed and facilitated through blockchain technologies by 2025.
Malta has managed to carve its economic success through an economic vision based on the power of regulation and jurisdictional innovation. The dedication of the government, the support of the public, and the business sector allowed the country to thrive in the regulated industries.
The iGaming industry has been a backbone of the Maltese economy for many years now and has seen the country becoming an internationally renowned jurisdiction for the registration and operation of iGaming companies. Currently, Malta is looking at repeating this success yet again by creating a regulatory framework for blockchain-based businesses, virtual currencies and ICOs.
There exist some similarities between blockchain and iGaming regarding their popularity and the way in which they have grown and could grow in the future. The iGaming industry was initially regarded with cynicism and skepticism, but with time, and adequate regulation and adherence to legal standards, it has gone on to flourish and become a massive part of the Maltese economy.
Blockchain technology is similar in some respects. A new, and to some, unknown bit of tech, it has made waves across the business community, and while some are wary of it still, it is being adopted more and more by leading companies and businesses. Its potential is vast and far-reaching, and if Malta can position itself at the right time, and in the right way, it can be set to reap the benefits of what the future will bring.
The iGaming sector was regarded with suspicion in the early days, but now, without it, the economy would not be in the same, healthy shape that it is.
It is expected that with the introduction of the government's blockchain strategy, as well as the quick uptake of the technology from local businesses, Malta will soon lead the way in this exciting new sector. This means that not only will it improve its reputation as a digital leader, but it will also bring a massive boost to the economy and create more jobs. This is precisely what iGaming did.
Blockchain will also boost other industries that complement it – hardware, software, marketing, legal, financial, the list goes on for those stakeholders that will be able to grow and nurture their businesses when blockchain takes off.
It is unlikely that iGaming and blockchain companies will compete in the traditional sense of the word. They are entirely different industries and as such require very different legal, creative, and administrative staff. Additionally, the client base would not be affected either as the concepts are so different, it is unlikely that iGaming would lose any business to the world of the blockchain.
It is expected that the introduction of the new blockchain frameworks will influence the existing regulations around the iGaming industry. These new proposals will also provide the iGaming industry with faster, cheaper, and more efficient alternatives to traditional payment methods which will revolutionise the way in which they both take payment, and pay out winnings. Rather than pitting the two industries against each other, legislators and stakeholders need to find a way to ensure they complement each other and offer new ways to do business, and to grow their respective sectors.
Already the seeds of cooperation are being sown, and some iGaming platforms are preparing to use the Distributed Ledger Technology to their advantage. One of the primary improvements will come to the most burden area of iGaming – trust. By using smart contracts, gambling platforms can use a distributed public ledger that is entirely transparent and allows users to see the information freely at any time. Those that will increase levels of fair gambling will automatically win their customers' trust and position themselves at the forefront.
One area, however, where there may be a bit of overlap is the talent pool. Currently there is a considerable shortage of developers that are capable and trained in matters of the blockchain. Blockchain start-ups are offering considerable salaries to those that can do the job, and this could result in a situation where developers and programmers involved in the creation of iGaming products, could be tempted to hone their skill set and jump ship to the blockchain.
While blockchain as a technology cannot be regulated as such, its use and scope can. Yet the key is not to stifle its potential and ensure it remains as a catalyst for further innovation.
By combining these two industries, we can create a fairer and more transparent gambling sector with a more secure and open infrastructure.
These two industries combined will be of a considerable benefit for Malta economically, socially, and in the world of business. It is already on the map for its iGaming industry, but with the country taking huge strides into the ICO, blockchain and cryptocurrency industry, it is set to solidify its reputation as a world leader in innovation.
Source: bitemycoin.com
Week 7 slot games releases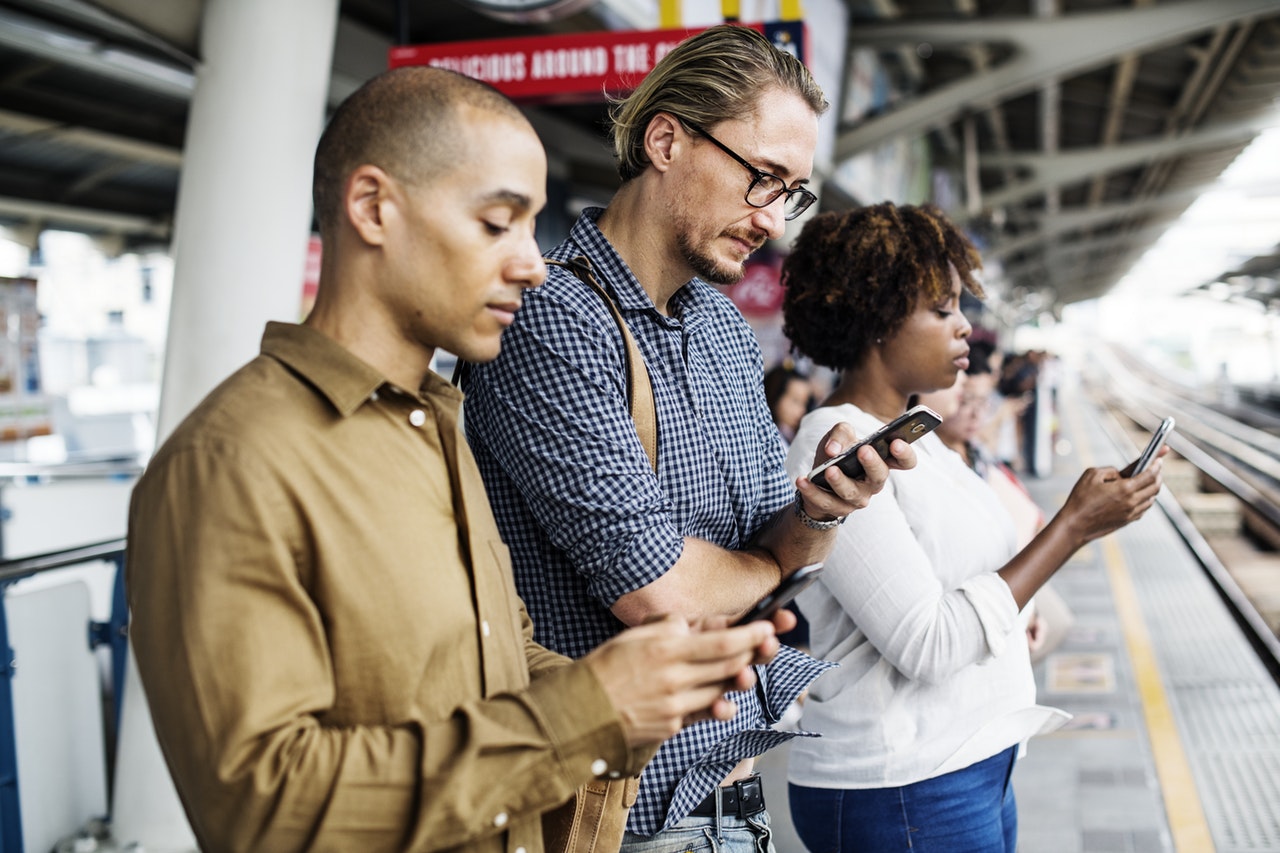 Reading Time:
4
minutes
It's Friday already, so kick back and have a look at this week's latest slot game releases!
D-Tech, the new independent games studio building Asian themed games, surprised us with the release of 'Year of the Dog', the first of its games to be released in partnership with Leander Games. Steven Matsell, CEO of Leander Games, added: "Asian-themed games are popular around the globe and we have seen a particular surge in interest in Europe with dedicated tabs within the casino offering.

Endorphina took things a step further by turning our imagination into a reality in their newest slot game #luxurylife, which is a light sequel from their long-time hit Jetsetter. This time, a dream couple will lead us through the game, surrounded by the finest luxury goods to live your best life. #couplegoals. As the name suggests, one of the main highlights of the game stems from the life lived on social media – in which some people live their glorious lives and are not afraid to share their lifestyle with their followers while setting new trends.

Quickspin stepped up and released their vintage, space-based slot game called: Ticket to the Stars. Erik Gullstrand, leading Chief Product Officer at Quickspin, said: "Our team has combined the futuristic idea of touring the galaxy with the stylish look of vintage Work Projects Administration posters, all accompanied by beautiful audio compositions. It's an amazing game with lots of exciting features, and we're confident that the players will love it just as much as we do!"

Kalamba Games' new title Desert Gem take's players on a treasure hunt for gold and gems that unlock bonus rounds, free spins and bonus jackpots. Set in a desert landscape, the game offers a treasure trove of exciting in-game features taking players on a quest for hidden gems, additional free spins and wild multipliers. Alex Cohen, chief operating officer and co-founder at Kalamba Games, said: "With volatile game play cloaked in a fun and funky treasure hunt theme, Desert Gem applies many proven engaging in-game mechanics that players have come to expect from Kalamba Games.

PokerStars Casino has launched its latest in-house developed slot game innovation, Victory Tribes, in an industry first which introduces multiple community features to a real-money slot experience. The tribal-themed slot allows players to customize their game by selecting their "tribe" and taking on opponents in the bonus game, "Tournament Battles." Five times every hour, up to 50 players will battle each other for victory and big prizes.

Blueprint Gaming is leading players to experience the power of the gods in the mythical land of Asgard with its latest release, Lightning Strike MegawaysTM. The electrifying gameplay features a variety of symbols inspired by Norse mythology, including the mythical tree of Yggdrasil, which when visible reveals a mystery symbol and increases the chances of winning.

We end this week's releales with another historic release from Play'n GO: Queen's Day Tilt! Based on the Accession Day Tilts started under the reign of Queen Elizabeth I, the game is based around the fun and festivities that took place during the celebration. Play'n GO have again paid particular detail to historical accuracy, providing an extra edge to the game and its design. The game is the first 3×3 grid slot from Play'n G, a modern update of a classic slot game design, allowing for "larger symbols and easier visibility" while increasing the chances of clearing the grid, creating a lot more action for the players.
Paddy Power Betfair to appeal penalty of €55 million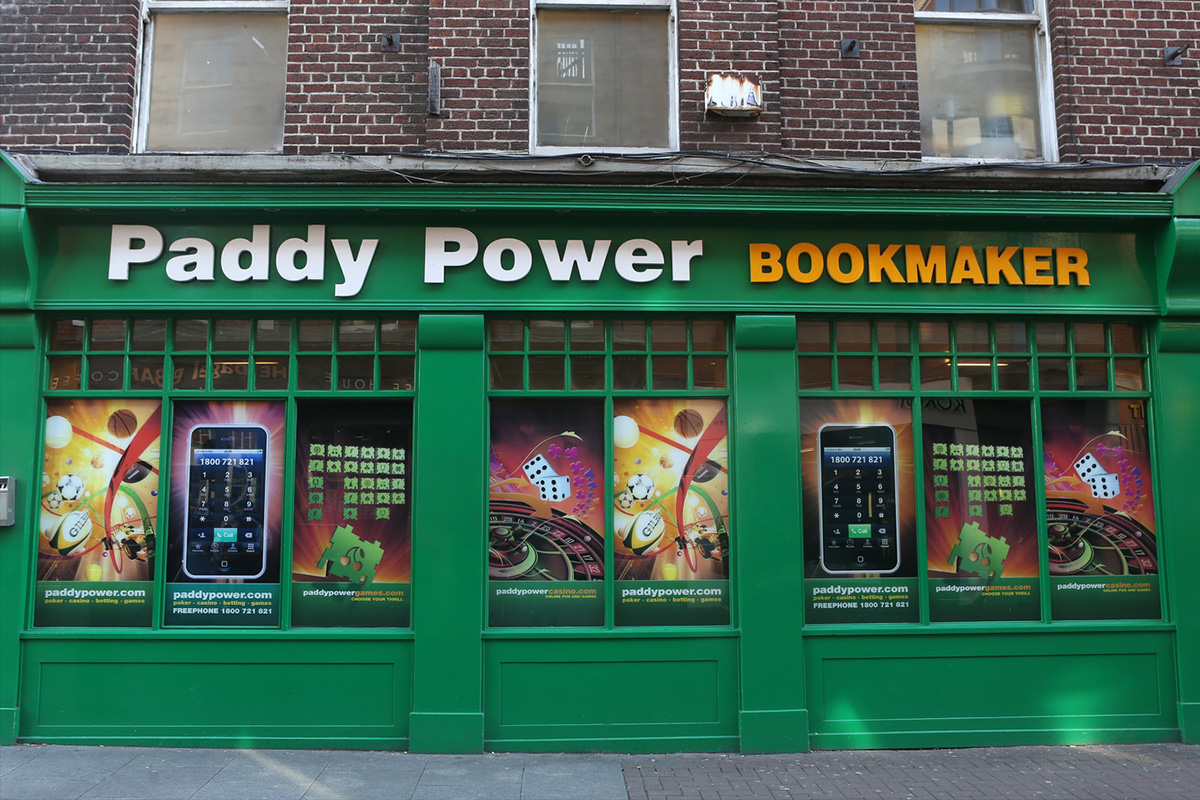 Reading Time:
1
minute
Paddy Power Betfair has announced that it will appeal against the tax bill of €55m slapped against its German and Greek businesses.
The first fine of €40m concerns the Betfair Exchange in Germany, which was operational up to November 2012, while the second of €15m relates to the paddypower.com business in Greece.
The Hessen Fiscal Court provided Paddy Power Betfair with a decision relating to the group's appeal of a 2012 German tax assessment relating to the Betfair Exchange. The Fiscal Court found against the Group and deemed that a tax liability of €40m is payable, including accrued interest.
Paddy Power Betfair says this represents a multiple of the revenues generated by the Exchange during the assessment period. Separately, the group was recently issued with a Greek tax assessment for financial years 2012, 2013 and 2014, relating to paddypower.com's Greek interim license.
Paddy Power Betfair stated: "The Group strongly disputes the basis of these assessments, and in line with the legal and tax advice we have received, is confident in our grounds to appeal. We therefore intend to do so. Pending the outcome of these appeals, we paid the total Greek liability in January 2019 while we await clarity with respect to the timing of any cash payment in Germany."
NBA 2K League partners with Champion athletic apparel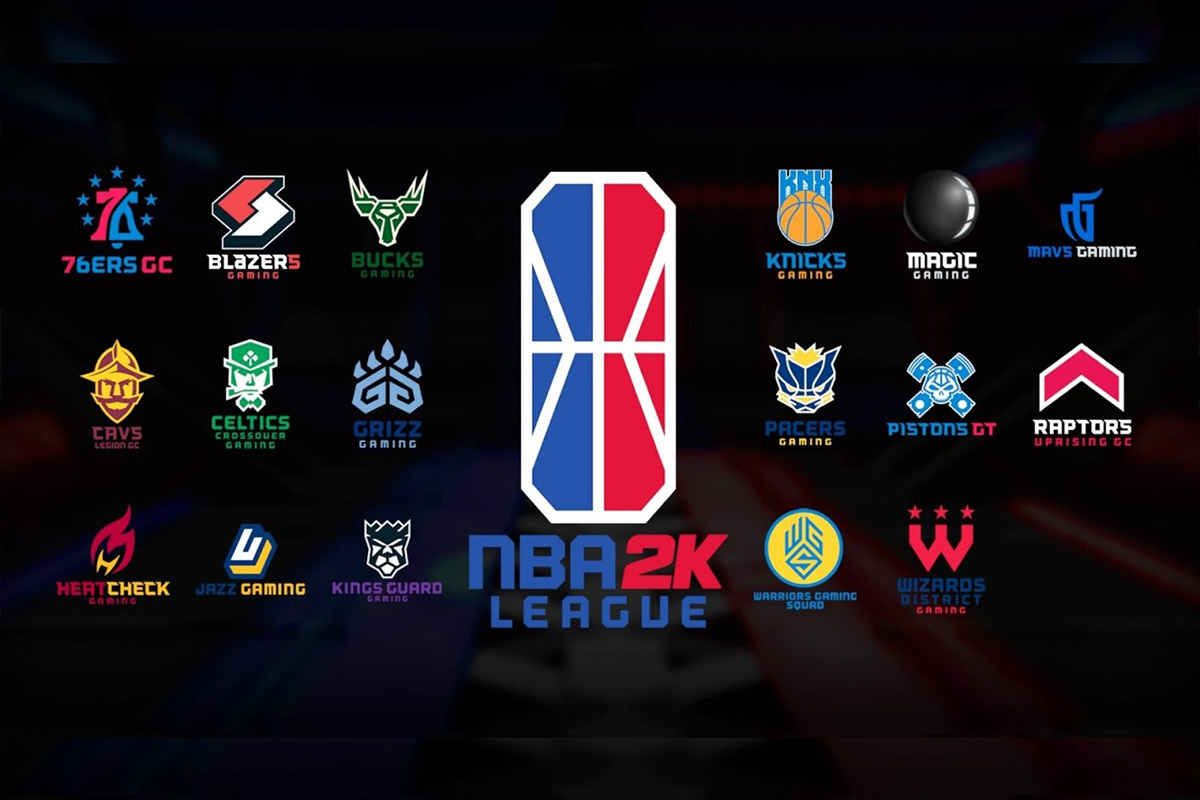 Reading Time:
1
minute
Ahead of the 2019 NBA 2K League Draft, which is scheduled on March 5 at Barclays Center in Brooklyn, N.Y., the NBA 2K League has signed multiyear partnership with Champion Athleticwear. As per the agreement, the sportswear company will serve as the league's official outfitter.
Champion will offer the NBA 2K League's 21 teams game uniforms as well as warmup, travel and practice apparel. In-game avatars will also be outfitted in Champion-branded uniforms. Throughout the season, Champion will provide apparel for marquee events like the NBA 2K League Draft Clash, in-season tournaments and the NBA 2K League Finals. Starting today, fans can purchase NBA 2K League merchandise on Champion.com.
"We are thrilled to have an iconic brand like Champion as our official outfitter," said NBA 2K League Managing Director Brendan Donohue. "Champion's authentic designs and innovative products make them a great partner for the league, and we can't wait to see our teams compete in their new uniforms this season."
"The need for esports apparel is quickly evolving and Champion is pleased to be an integral part of this historical opportunity," said Champion Group President-Global Activewear Jon Ram. "Being the official outfitters for the NBA 2K League is an exciting and pivotal opportunity for Champion to continue our evolution and expansion to outfit teams within the esports and traditional sports communities. Together we can push the boundaries and bring esports to a wider audience."