Is Malta Blockchain companies set to overtake iGaming?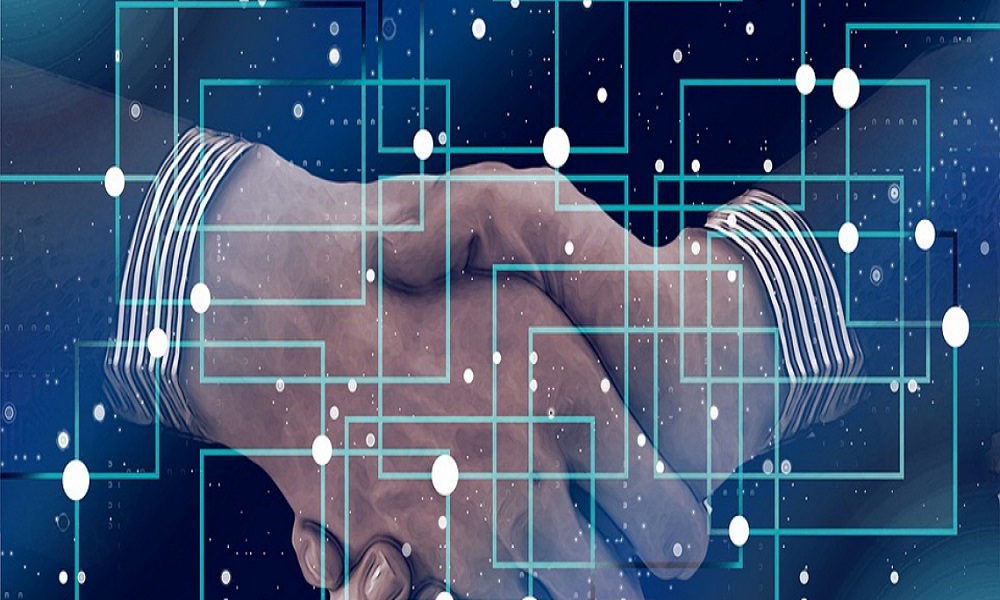 Reading Time:
4
minutes
Malta's iGaming industry has grown spectacularly for two decades, but now they have a competitor in town: Blockchain technology. The strides blockchain technology has taken have been so considerable that it is being compared to the beginning of the internet itself.  It is hailed not just as a huge driver of economic growth, but it will also as a changer of the way we do everything, from handling data to the structure of the banking system.
According to the World Economic Forum, at least 10 per cent of the global GDP will be managed and facilitated through blockchain technologies by 2025.
Malta has managed to carve its economic success through an economic vision based on the power of regulation and jurisdictional innovation. The dedication of the government, the support of the public, and the business sector allowed the country to thrive in the regulated industries.
The iGaming industry has been a backbone of the Maltese economy for many years now and has seen the country becoming an internationally renowned jurisdiction for the registration and operation of iGaming companies. Currently, Malta is looking at repeating this success yet again by creating a regulatory framework for blockchain-based businesses, virtual currencies and ICOs.
There exist some similarities between blockchain and iGaming regarding their popularity and the way in which they have grown and could grow in the future. The iGaming industry was initially regarded with cynicism and skepticism, but with time, and adequate regulation and adherence to legal standards, it has gone on to flourish and become a massive part of the Maltese economy.
Blockchain technology is similar in some respects. A new, and to some, unknown bit of tech, it has made waves across the business community, and while some are wary of it still, it is being adopted more and more by leading companies and businesses. Its potential is vast and far-reaching, and if Malta can position itself at the right time, and in the right way, it can be set to reap the benefits of what the future will bring.
The iGaming sector was regarded with suspicion in the early days, but now, without it, the economy would not be in the same, healthy shape that it is.
It is expected that with the introduction of the government's blockchain strategy, as well as the quick uptake of the technology from local businesses, Malta will soon lead the way in this exciting new sector. This means that not only will it improve its reputation as a digital leader, but it will also bring a massive boost to the economy and create more jobs. This is precisely what iGaming did.
Blockchain will also boost other industries that complement it – hardware, software, marketing, legal, financial, the list goes on for those stakeholders that will be able to grow and nurture their businesses when blockchain takes off.
It is unlikely that iGaming and blockchain companies will compete in the traditional sense of the word. They are entirely different industries and as such require very different legal, creative, and administrative staff. Additionally, the client base would not be affected either as the concepts are so different, it is unlikely that iGaming would lose any business to the world of the blockchain.
It is expected that the introduction of the new blockchain frameworks will influence the existing regulations around the iGaming industry. These new proposals will also provide the iGaming industry with faster, cheaper, and more efficient alternatives to traditional payment methods which will revolutionise the way in which they both take payment, and pay out winnings. Rather than pitting the two industries against each other, legislators and stakeholders need to find a way to ensure they complement each other and offer new ways to do business, and to grow their respective sectors.
Already the seeds of cooperation are being sown, and some iGaming platforms are preparing to use the Distributed Ledger Technology to their advantage. One of the primary improvements will come to the most burden area of iGaming – trust. By using smart contracts, gambling platforms can use a distributed public ledger that is entirely transparent and allows users to see the information freely at any time. Those that will increase levels of fair gambling will automatically win their customers' trust and position themselves at the forefront.
One area, however, where there may be a bit of overlap is the talent pool. Currently there is a considerable shortage of developers that are capable and trained in matters of the blockchain. Blockchain start-ups are offering considerable salaries to those that can do the job, and this could result in a situation where developers and programmers involved in the creation of iGaming products, could be tempted to hone their skill set and jump ship to the blockchain.
While blockchain as a technology cannot be regulated as such, its use and scope can. Yet the key is not to stifle its potential and ensure it remains as a catalyst for further innovation.
By combining these two industries, we can create a fairer and more transparent gambling sector with a more secure and open infrastructure.
These two industries combined will be of a considerable benefit for Malta economically, socially, and in the world of business. It is already on the map for its iGaming industry, but with the country taking huge strides into the ICO, blockchain and cryptocurrency industry, it is set to solidify its reputation as a world leader in innovation.
Source: bitemycoin.com
Gamers Spend Twice As Long Viewing Intrinsic In-Game Ads Compared To Other Digital Channels, Reveals New Research From Lumen and Anzu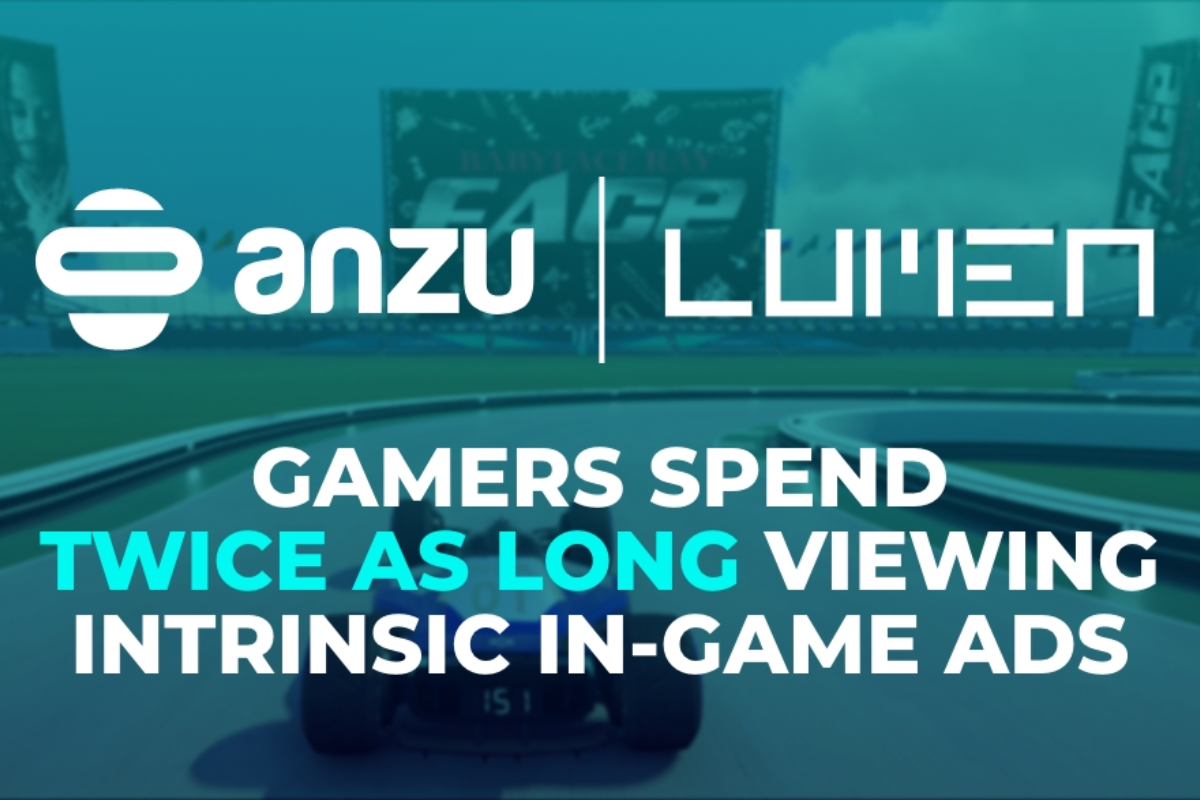 Reading Time:
2
minutes
The world's most advanced in-game advertising platform Anzu .io, and Lumen Research, an attention technology company, have today revealed collective results from research carried out together across a series of mobile and PC campaigns over the past 12 months, examining the power of attention within intrinsic in-game advertising.
The study used Lumen's cutting-edge eye-tracking technology to monitor player attention levels within in-game ad campaigns across multiple ad categories, including automotive, education, energy, entertainment, fashion, CPG, QSR, retail, and tech. Some of the brands that took part include Amazon, Dell, Vodafone, Coca-Cola, Levi's, Subway, and EMPIRE.
Mike Follett, Managing Director of Lumen Research said: "Anzu has conducted attention tests amongst 5,000 respondents globally, giving them the richest and most robust attention dataset for gaming advertising in the world. This means that we can speak with some confidence when we say that Anzu's inventory delivers high attention, high recall and significant shifts in brand perception and purchase intent for advertisers."
With 83% of in-game ads viewed compared to Lumen's benchmark of 62%, the findings show that gamers are 34% more likely to view an in-game ad than those placed on other digital channels like social media and websites.
Across the studies average spontaneous advertising recall was 36%, with the best performing campaigns achieving over 70%. Regarding purchase intent, 61% said they would definitely or probably buy the brand in the future representing a significant uplift of 9%. Looking at prompted brand awareness, the studies saw an average of 71% across the test audiences, and 68% of the test audiences also agreed that the advertising was suited to the brand. Overall the research clearly demonstrates the power intrinsic in-game advertising has in helping advertisers to effectively communicate with massive gaming audiences and achieve their campaign goals.
On the findings, Itamar Benedy, Co-Founder and CEO of Anzu, said, "These results clearly demonstrate the power in-game advertising has to drive attention which then converts to brand recall, favorability, and purchase intent, demonstrating how brands can use in-game to reach consumers at every stage of the marketing funnel. By adding in-game to the marketing mix advertisers can supercharge their campaigns, and with the new MRC and IAB guidelines having just been released, the medium has never been a more attractive proposition for advertisers. As we deliver more studies with Lumen, we look forward to sharing more research highlights, including benchmarks by advertiser category."
Peter Kadin, SVP of Marketing at EMPIRE said: "In-game advertising has played a key role in
helping us drive attention and ramp up excitement for our artists, with campaigns far exceeding what we are used to from other digital channels. Our latest in-game ad campaign delivered an outstanding composite attention score that was 3.9x our desktop display benchmark, along with 93% viewability on PC and 94% on mobile. The high attention levels and huge reach have allowed our artist to stand out in an extremely saturated market." 
Bidstack secures $11m to become best-funded in-game advertising company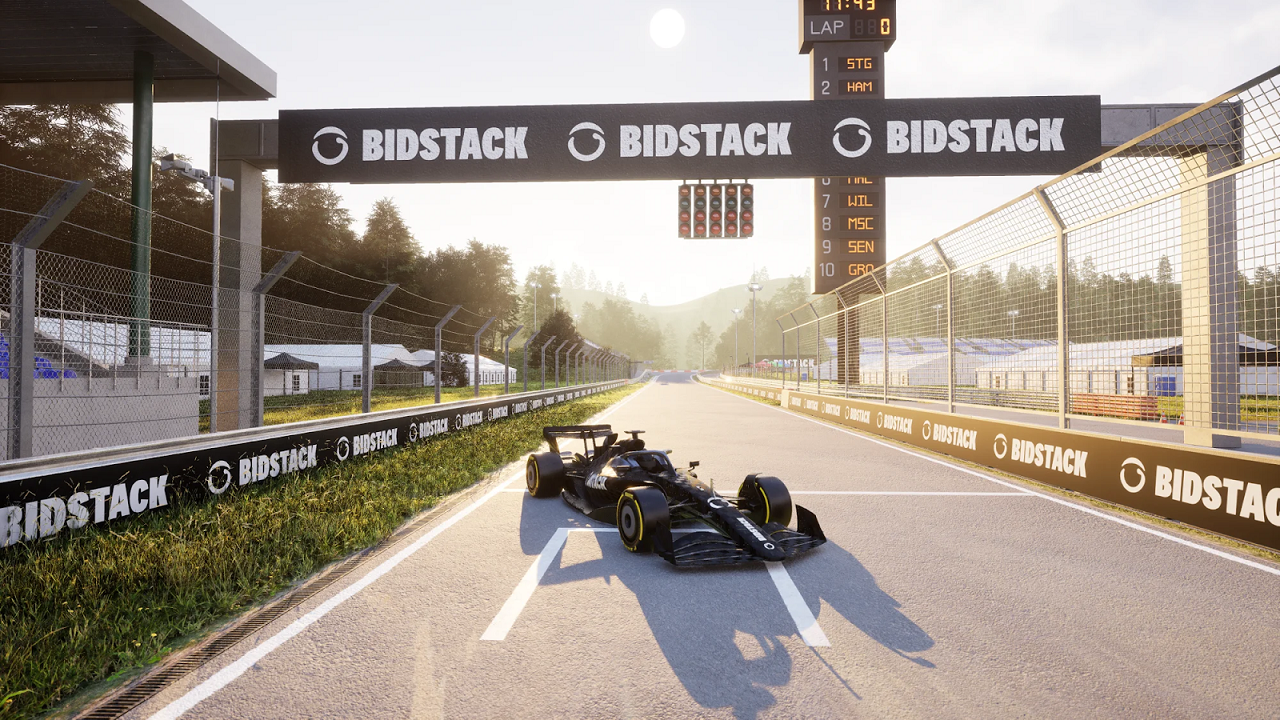 Reading Time:
2
minutes
Bidstack, the in-game advertising and video game monetisation platform, today announces it has raised a total of USD $11 million in a new round of funding. This includes a $6 million strategic investment from digital platform cybersecurity world leader, Irdeto, and brings Bidstack's total funding to $42 million – the most raised for any company in the in-game advertising industry to-date.
This is the first strategic investment in Bidstack's seven-year history and will fuel the pioneering company's US growth strategy following the recent hire of Jude O'Connor as Chief Revenue Officer. With more than 80 staff across five international locations, Bidstack now has the infrastructure and talent in place to take on the huge, untapped opportunity for in-game advertising in the US market. Bidstack has already run award-winning in-game campaigns for brands such as Marriott Bonvoy, Paco Rabanne, and Doritos, and works with world-leading game publishers such as Codemasters, and Take-Two Interactive.
Irdeto entered the video games industry with the acquisition of anti-cheat software company Denuvo. The company's suite of software products are used by a majority of leading console, PC, and mobile titles, creating extensive synergies with Bidstack's ever-growing developer and publisher network, and breadth of ad formats which now includes rewarded video in addition to in-game and in-menu.
James Draper, Founder and Chief Executive Officer at Bidstack, commented
"I am pleased to share that we have secured our first strategic investment, from Irdeto B.V. Irdeto, part of the Multichoice Group, is established as one of the world's leading cybersecurity businesses, with their gaming division Denuvo being trusted as a leading anti-cheat middleware across the world's most celebrated gaming platforms and franchises. Irdeto's positioning across the gaming and entertainment space will lead to many opportunities for our two companies to collaborate going forward, as strategic partners."
Globally, the in-game advertising market is projected to grow at a CAGR of 11% to 2030, from its current estimated valuation of $7.6 billion. This figure represents just under 1% of the $850 billion global advertising market, despite more than three billion people playing games on a daily basis.
Week 40/2022 slot games releases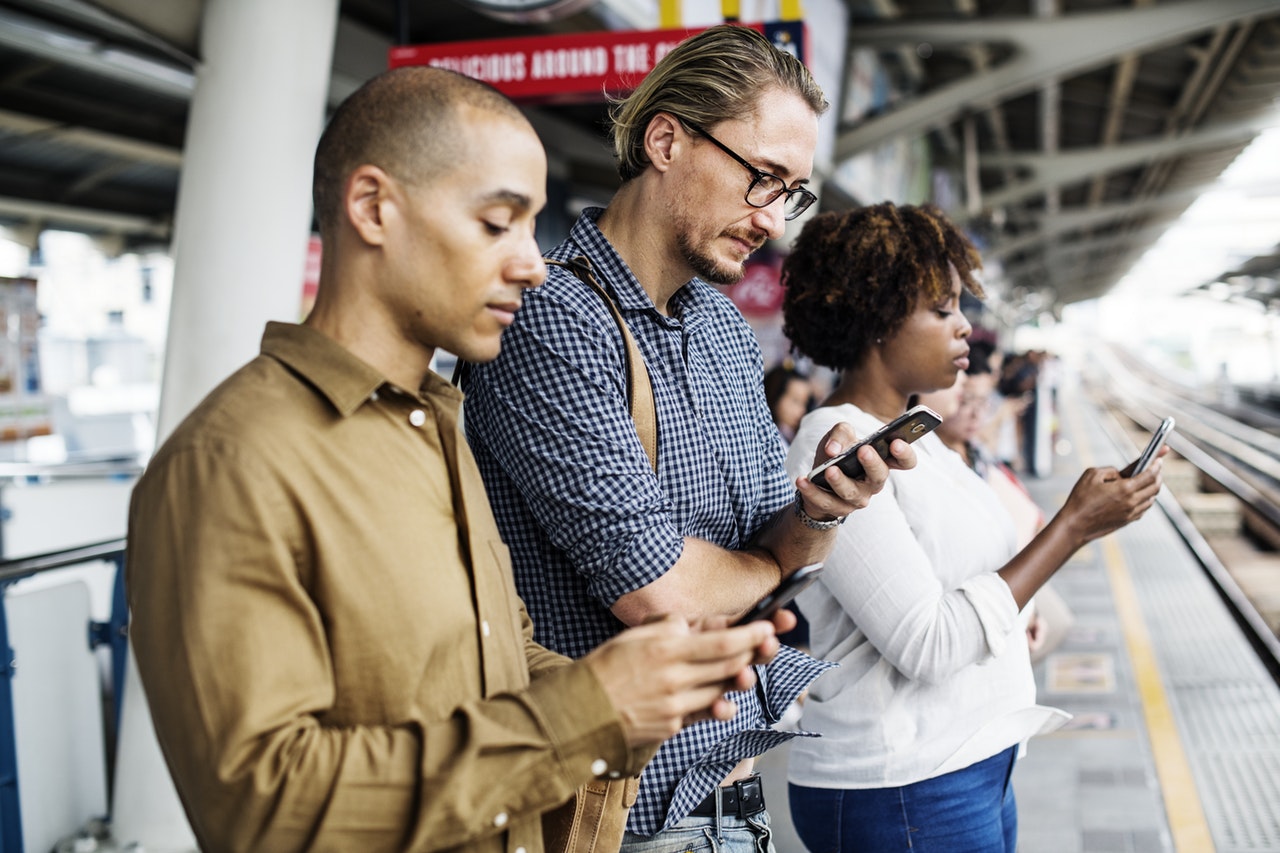 Reading Time:
5
minutes
Here are this weeks latest slots releases compiled by European Gaming!
Imperial Esports teamed up with Sportsbet.io and Gamdom, among others, to take a big step that brought about the most iconic Brazilian CS:GO players. Imperial: Operation Rio is a high-volatility slots game inspired by CS:GO and customised with arts and designs made especially for the team, with a maximum pay of 15000 times the total bet.
Yggdrasil and ReelPlay have partnered to release Bad Dingo's icy new adventure Arctic Sorcerer, a title featuring frosty big wins and the popular GigaBlox™ mechanic. The latest YG Masters creation sees the title's main protagonist, the Arctic Sorcerer, attempting to release his mystical animal companions and treasures from the ice for big wins.
Endorphina has released its newest slot, The Emirate 2. This new slot grants players with a magnificent lifestyle full of choices, custom yachts, cars and all the riches of anyone's dreams. Players will find the Dubai skyline and Arab highlights among the symbols on the reels, such as the Burj Khalifa and the Emirates towers.
New from Blue Guru Games, and hitting the Oryx platform tomorrow, comes Reel Big Fish. Nobody tells tall tales like a fisherman, and Blue Guru Games' inventive new slot pays tribute to those mendacious men of the sea. This is a game that challenges players to go in search of big wins and to spin fishy yarns to anyone who'll listen about the even bigger ones that got away.
New from 1X2gaming comes Blood Rage, a dark and spooky vampire-themed slot that drops just in time for Halloween. This is a medium-high volatility, 5×3 slot with 243 ways to win. It's also packed with tricks and treats. Vampires, witches, werewolves and bats populate the reels, along with Vampire Heart Wild symbols, and Dark Portal Scatters.
Relax Gaming, is offering players a taste of the high life in what is undoubtedly the most luxurious jackpot slot of the year, Dream Drop Diamonds. This grandiose 5×5 slot can see players win a maximum of 10,640x their stake by collecting hordes of priceless diamonds and a lucrative free spins bonus as well as the legendary Dream Drop Jackpot.
Lightning Box, has added Crystal Vault to its portfolio, a slot that unlocks additional reel screens through play. This 5×3 reel game has symbols depicting intrepid adventurers, biplanes and ferocious beasts that must form matching combinations across the title's 25 paylines to award a win.
R. Franco Digital is taking players on an aquatic adventure with Treasure Keeper, a new online slot that sees players explore the ocean floor for big wins. Treasure Keeper's five reels, three rows and 243 lines see players follow the mermaid Wild symbol as she moves through all the reels to obtain a multitude of prizes in a single spin.
Take a 'holy dive' into the latest edition of Play'n GO's iconic music series with historic American rock band Dio. Players will join Dio's legendary lead vocalist Ronnie James Dio and use the magic of his music to conquer deadly fire-breathing dragons, prowling wild wolves and more. While there is no question about Dio's musical influence, one question now begs to be answered: Will Dio defeat the dragon?
Pragmatic Play, has expanded its popular John Hunter franchise of games with the release of John Hunter and the Book of Tut Respin™. Played across 5×3 reels, John Hunter and the Book of Tut Respin™ sees the return of synonymous symbols like King Tut, scarabs and John Hunter himself, which must form matching combinations across the game's 10 paylines to award a win.
Blueprint Gaming's Limerick Lightning harnesses the power of its Lightning Spins mechanic to enhance its latest slot release. Utilising the ever-popular Irish theme, complete with charming animation and vivid colours, Limerick Lightning promises an engaging free-spins experience that offers one of four Cashpot prizes for enhanced win potential.
Evoplay premium online slots provider has entered the realm of the deities to deliver a gripping experience in Blessed Flame, a mythical release that follows the never-ending conflict between fearless immortals and their powerful enemies. Stacked with Greek tradition and symbology, Blessed Flame depicts the battle between the habitants of Mount Olympus and their fabled foes, including the gigantic monsters Cthulhu, Hastur, and Nyarlathotep.
Yggdrasil is sending brave and fearless warriors into battle beneath the depths of Earth in the second instalment of the Underworld series, Champion of the Underworld GigaBlox™ feat. Wild Fight™. The 6-reel, 4,096 ways to win slot is driven by Yggdrasil's signature GEM mechanic, GigaBlox™, that sees symbols connect to create supersized icons 2×2, 3×3 and 4×4 large
Stakelogic is inviting all players to join the Cash Express in the latest slot to depart its production line. The game of the same name promises a thrilling ride to the heart of a Wild West town where big win bounty awaits. Cash Express is a 5×3 reel, 25 win-line video slot that is all about chugging along the tracks of progression, and each time a Train Symbol lands in the base game the player takes a step towards unlocking the next Bonus Enhancer.