Svenska Spel inks pact with Swedish Esports Federation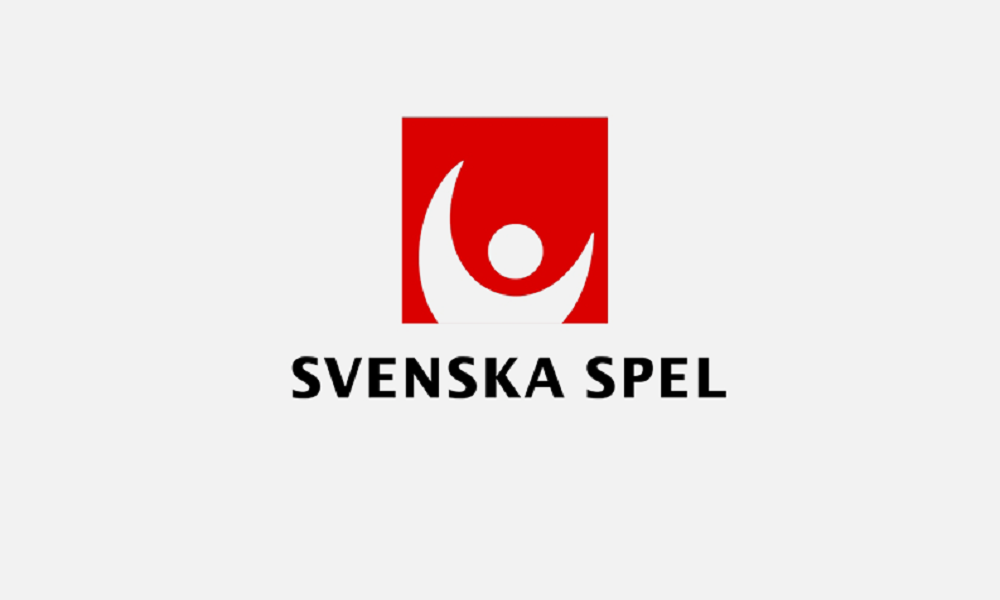 Reading Time:
1
minute
Svenska Spel, the state-owned gambling regulator of Sweden, has signed agreement to sponsor Svenska e-sportforeningen (the Swedish Esports Federation or SESF) for the next three years.
"That Svenska Spel becomes the main sponsor of SESF, just as they belong to several other federations, shows that e-sports are normalized as sports," says Magnus Jonsson, Chairman of SESF.
Svenska Spel has previously sponsored Swedish federations of other sports such as football, ice hockey, indoor bandy, handball and bandy. Being connected to e-sports now depends on seeing opportunities for being able to provide relevant offers to a new audience, it is stated.
Svenska Spel has previously applied to offer e-sport games and will do it again when the new gaming market opens January 1, 2019.
Source: 5star.media
Luckbox partners with platform provider Omega Systems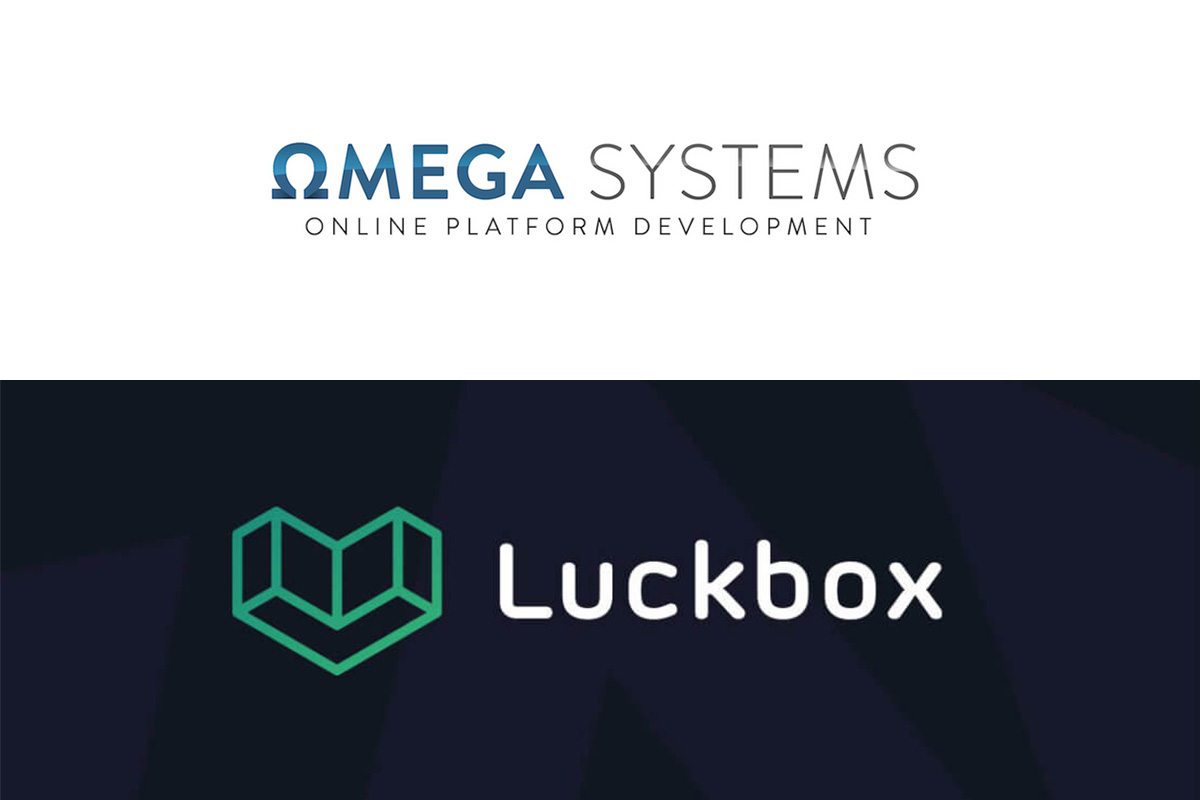 Reading Time:
2
minutes
Esports betting site Luckbox has agreed a deal with leading platform provider OMEGA Systems.
The agreement represents the latest major product development milestone for Luckbox as it prepares for launch.
Earlier this month, Luckbox announced it had been awarded a full gambling licence in the Isle of Man.
OMEGA Systems will provide the core of the Luckbox platform, handling player account management and integrating with the esportsbook engine, casino game providers and payments providers.
Luckbox co-founder CEO Lars Lien said: "We are delighted to make this partnership. Our team met with more than a dozen potential platform providers and OMEGA was the stand-out choice.
"As we have said from day one, player security and regulatory compliance – doing things right – are our core values at Luckbox and OMEGA's strength in these aspects was a strong influence on the decision-making process.
"Their service offers gambling-grade technology which is fully compliant with the highest regulatory requirements – offering players the best and safest experience."
Isle of Man-based Luckbox has strong focus on integrity, Luckbox, is aiming to comply with top-tier licences to help bring credibility and trustworthiness to the esports betting space.
The company has released its own cryptocurrency – LuckCash – to contributors who supported the project via a crowdsale.
Luckbox COO Quentin Martin said: "OMEGA offers a cutting-edge tech stack, is fully featured, is completely compliant with all the regulatory requirements, particularly the responsible gaming features which is very important to us due to our values. It is absolutely the right fit.
"We shopped around extensively for the right partner and OMEGA stood out head and shoulders above the rest."
OMEGA Systems CEO Jim Godsell said: "Luckbox and OMEGA share a common vision on regulatory compliance, advanced technology, and being the best in their respective fields. Partnering with the team at Luckbox is a fantastic opportunity for OMEGA and we look forward to powering an esports leader from day one"
Software provider OMEGA provides clients with their own gaming and e-commerce platform, allowing total control of their data, operations, and player management utilizing any combination of over 130 integrated third-party gaming providers.
"Our focus is providing technology to outstanding organizations that use our solutions to power success in their chosen fields" said Godsell. "Luckbox is clearly the leader in esports and we are happy to provide them with a platform for success."
About OMEGA:
OMEGA Systems is an Enterprise Systems Software and Consulting company providing an independent management and e-commerce platform for Operators, Aggregators, Agency and Shop solutions. OMEGA provides custom Platform Development services for clients worldwide. Integrated with over 130 3rd party systems, OMEGA CORE provides clients control of their own platform, data and player management.
Email us at info@omegasys.eu or online at www.omegasys.eu
About Luckbox:
Luckbox was founded by former PokerStars colleagues Lars Lien and Mike Stevens and was supported by cryptocurrency contributors via a crowdsale earlier this year.
Preparing for launch in 2019, it is being built by a team combining vast experience in the igaming industry and a passion for esports to offer players unique and highly social platform to engage with their favourite games, including CSGO, Dota 2 and League of Legends.
Real Time Games Holding Limited – the company behind the Luckbox brand – now holds a full licence under the Online Gambling Regulation Act (OGRA), issued by the Gaming Supervision Commission.
Fernando Alonso predicts huge success for Le Mans ESports Series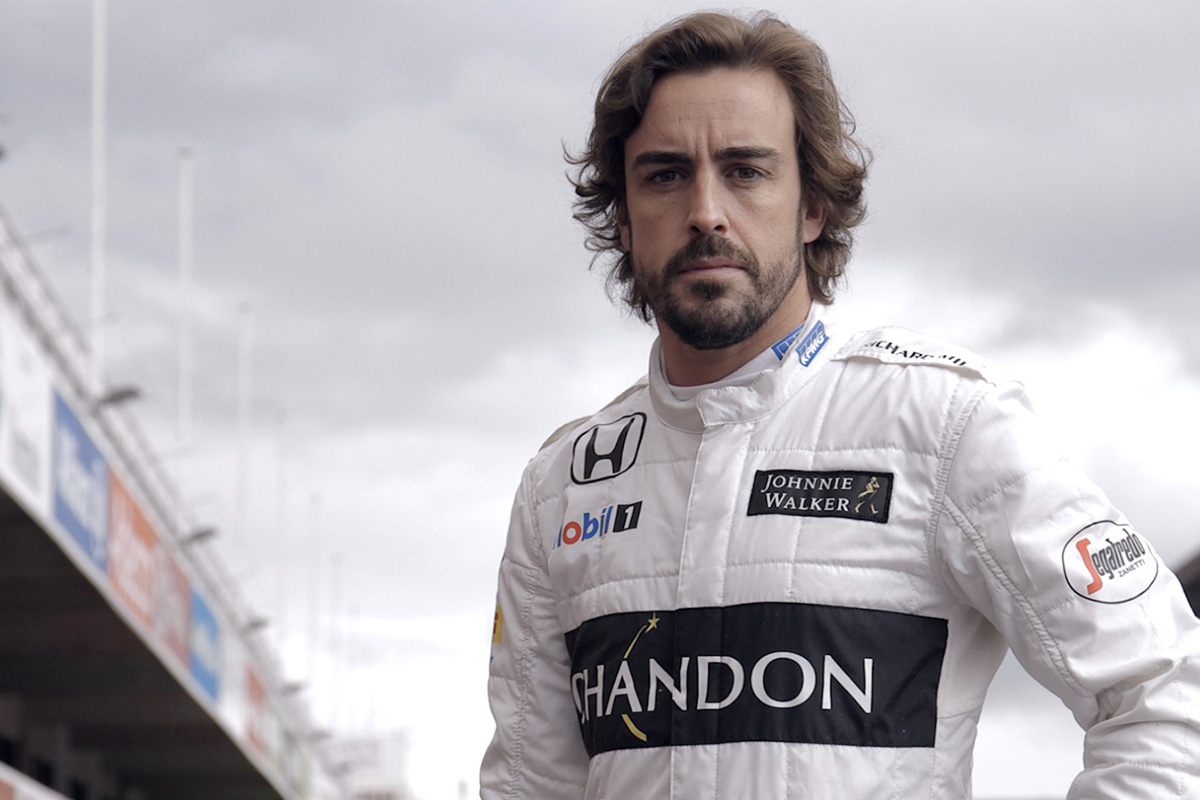 Reading Time:
1
minute
Two-time Formula 1 champion Fernando Alonso has stated that Le Mans Esports Series will be a "huge success" and "very attractive" to his sim-racing team. The Spaniard, who won his maiden Le Mans 24 Hours in June, was talking during the Silverstone launch of the unique Forza Motorsport 7 championship.
Registration for the event has started. The qualifying events are already under way.
Gamers can compete from home or from one of three on-site events for the qualifying events.
"The Le Mans Esports Series will be very attractive," Alonso said.
"The platforms that you have out there are impressive."
The series encourages the participation of teams, not only pre-established sim racing teams such as Alonso's FA Racing G2 squad but also groups of friends or new partnerships.
"The Le Mans Esports Series will be very attractive," Alonso said.
"The platforms that you have out there are impressive."
"We will enjoy it together."
Esports has had a meteoric rise in popularity in recent years, and Alonso embraces sim racing as a platform for both real and virtual racing stars.
"Esports is a reality, it's no longer a fantasy or a game," Alonso added.
"It's a platform that works not only for gamers, but for professional drivers too."
"We have been using simulators for a couple of years now, learning tracks and developing cars."
"Now, we have a fantastic fanbase outside motor racing, they love what we do, but they do it differently. It's not better, it's not worse."
"It's a little bit cheaper than the real cars too."
For full details of the Le Mans ESports Series and to register to take part, click here.
Source: autosport.com
Esports Entertainment Group To Exhibit For Over 400,000 Gamers at gamescom 2018, World's Largest Gaming Conference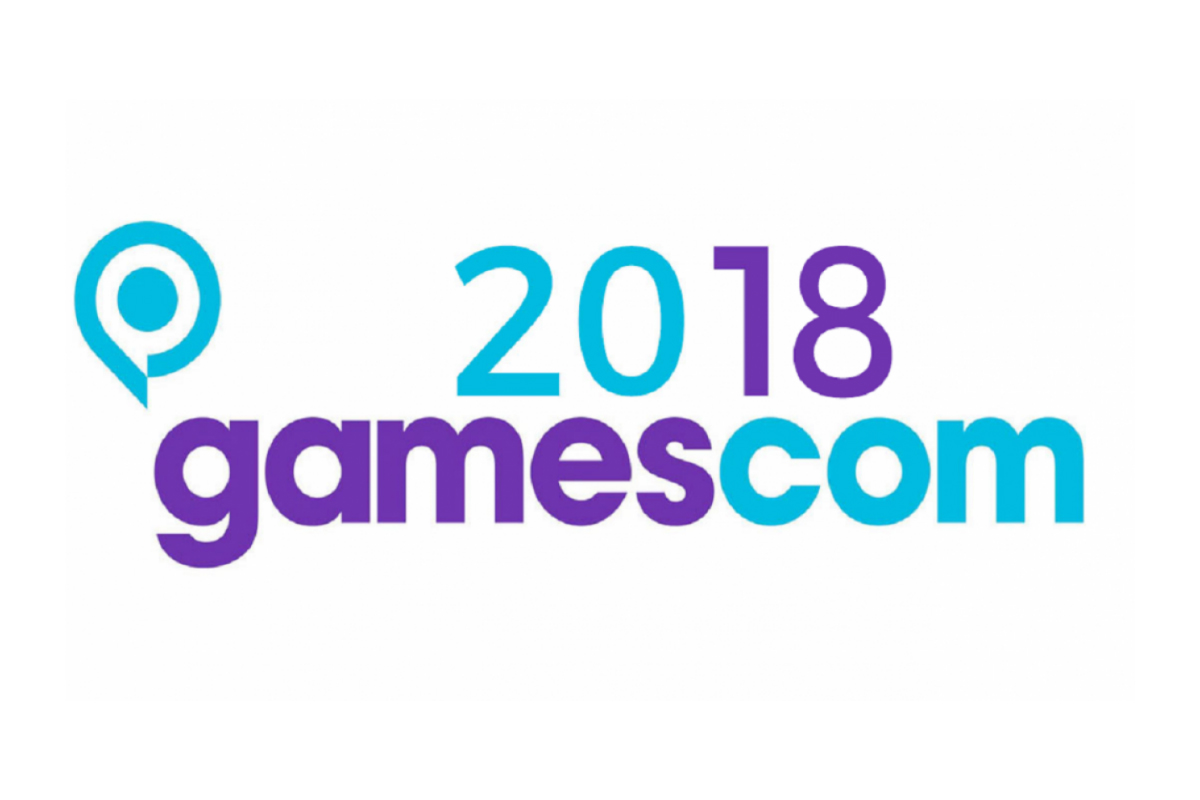 Reading Time:
3
minutes
ST. MARY'S, Antigua, Aug. 17, 2018 — Esports Entertainment Group, Inc. (GMBL) (or the "Company"), a licensed online gambling company with a specific focus on esports wagering and 18+ gaming, is pleased to announce the Company will again be exhibiting at gamescom in Cologne, Germany Aug 21 – 25. The Company's first ever exhibit at gamescom 2017 surpassed all expectations with the signing of over 60 affiliate esports streamers representing an audience of esports viewers which collectively had over 250 million online video views in the preceding 30 days. Moreover, gamescom 2017 was the genesis of many of the company's current key partnerships.
As such, the Company expects an even greater result at gamescom 2018 given the successful launch of VIE.gg, the world's most transparent and regulated esports betting platform, which has already translated into affiliate marketing agreement with 100 esports teams from around the world, as well as, the appointment of board members and advisors that span the International Esports Federation, DRAFT and DreamHack.
The Company plans to expand on its' 2018 momentum with several scheduled key meetings and appointments with major esports companies and influencers.
ESPORTS ENTERTAINMENT GROUP EXHIBITING IN PREMIUM BOOTH AND GIVING AWAY PRIZES AS PRO TEAMS AND FANS PLAY AGAINST EACH OTHER
gamescom 2018 will once again be the biggest consumer gaming conference in the world, with approximately 400,000 visitors and 5,500 journalists from 55 countries attending this year.  Esports Entertainment Group is exhibiting in a premium 10×20 booth that will host premium events and prizes as follows:
1.  Gaming equipment makers Black Pulse Gaming Gear, Tt eSPORTS and GIGA- BYTE Technology  will be giving away thousands of dollars in gear and equipment to fans that compete in our VIE.gg booth, where professional teams will also be competing against each other.
2.   Jenna Lynn Meowri, a world famous cosplay personality with a global social media following of approximately 1,000,000 fans will be attending her first every gamescom. Meowri will be premiering two brand new costumes never seen before and has invited her fans to join her in the Company's booth.
3.  Energy drink producers GoFast! Energy Deutschland  and cool-splash will be providing fans and visitors to our VIE.gg booth with the energy they need to maximize their in-booth fun by giving away thousands of energy drinks.
"We are thrilled to be going back to gamescom as a much bigger and stronger company than last year," said Grant Johnson, CEO of Esports Entertainment. "gamescom 2017 was a resounding success but we expect to surpass that success this year given our launched platform, esports team partners and Wall Street investment banking support. We are expecting a lot of professional esports players and teams to visit our booth and confident this will translate into further expansion of our VIE.GG Affiliates."
This press release is available on our Online Investor Relations Community for shareholders and potential shareholders to ask questions, receive answers and collaborate with management in a fully moderated forum at https://agoracom.com/ir/EsportsEntertainmentGroup.
Redchip investor relations Esports Entertainment Group Investor Page:
http://www.gmblinfo.com
About Esports Entertainment Group:
Esports Entertainment Group Inc. is a licensed online gambling company with a specific focus on esports wagering and 18+ gaming. Esports Entertainment offers bet exchange style wagering on esports events in a licensed, regulated and secure platform to the global esports audience. In addition, Esports Entertainment intends to offer users from around the world the ability to participate in multi-player mobile and PC video game tournaments for cash prizes. Esports Entertainment is led by a team of industry professionals and technical experts from the online gambling and the video game industries, and esports. The Company holds licenses to conduct online gambling and 18+ gaming on a global basis in Curacao, Kingdom of the Netherlands and the Kahnawake Gaming Commission in Canada. The Company maintains offices in Antigua and Warsaw, Poland. Esports Entertainment common stock is listed on the OTCQB under the symbol GMBL.  For more information visit www.esportsentertainmentgroup.com
Forward-Looking Statements:
The information contained herein includes forward-looking statements. These statements relate to future events or to our future financial performance, and involve known and unknown risks, uncertainties and other factors that may cause our actual results, levels of activity, performance, or achievements to be materially different from any future results, levels of activity, performance or achievements expressed or implied by these forward-looking statements. You should not place undue reliance on forward-looking statements since they involve known and unknown risks, uncertainties and other factors which are, in some cases, beyond our control and which could, and likely will, materially affect actual results, levels of activity, performance or achievements. Any forward-looking statement reflects our current views with respect to future events and is subject to these and other risks, uncertainties and assumptions relating to our operations, results of operations, growth strategy and liquidity. We assume no obligation to publicly update or revise these forward-looking statements for any reason, or to update the reasons actual results could differ materially from those anticipated in these forward-looking statements, even if new information becomes available in the future. The safe harbor for forward-looking statements contained in the Securities Litigation Reform Act of 1995 protects companies from liability for their forward-looking statements if they comply with the requirements of the Act.