Charles Palmer joins Premier Punt Group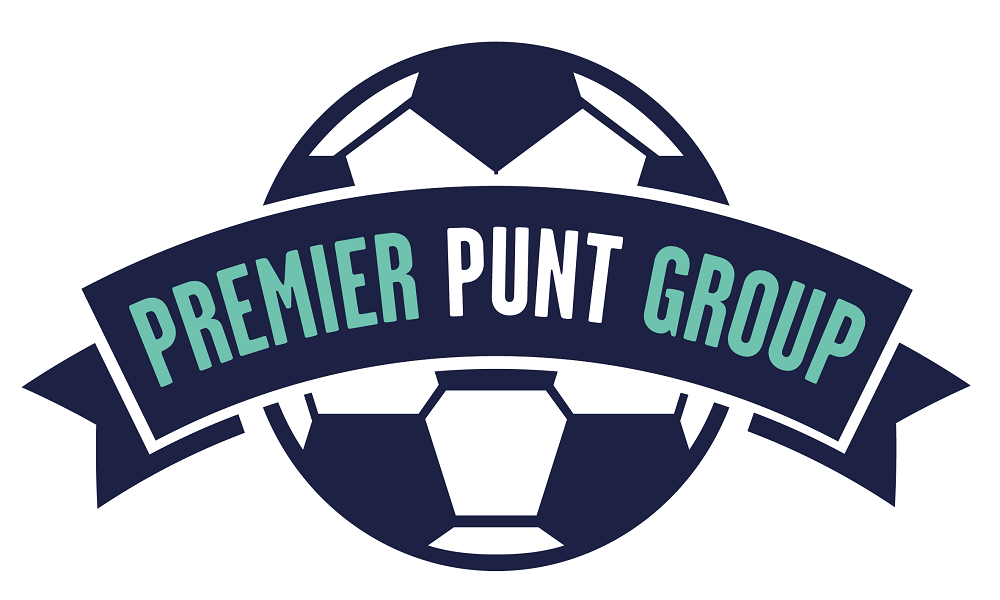 Reading Time:
1
minute
Premier Punt Group (PPG), the UK-based social gaming app developer, has appointed Charles Palmer as its new chief operating officer. Palmer was formerly with Betfair as the head of its mobile application.
Palmer has also founded mobile app developer called Mfuse which was bought by Nektan in 2013, arrives at the Edinburgh-based company also announced it had surpassed its crowdfunding target on Seedrs by raising almost £750,000.
Palmer will help chief executive John Gordon in changing PPG's focus from B2C to B2B, with the company having originally been launched as fantasy sports operator.
PPG  is supported by online gambling pioneer Victor Chandler. The company announced that Palmer will be taking creative lead, supporting brand and new product development, and expanding the in-house team UX and development team.
Gordon said: "Charles' experience as the head of mobile at Betfair and founding and selling Mfuse made him our No.1 target for the COO role."
"He is a mobile expert and brings strong creative and digital product direction."
"What's more, he has developed great mobile gaming products himself. We are delighted to have him in the team." 
Source: iGamingBusiness
32Red fined for sole problem gambler and money laundering charges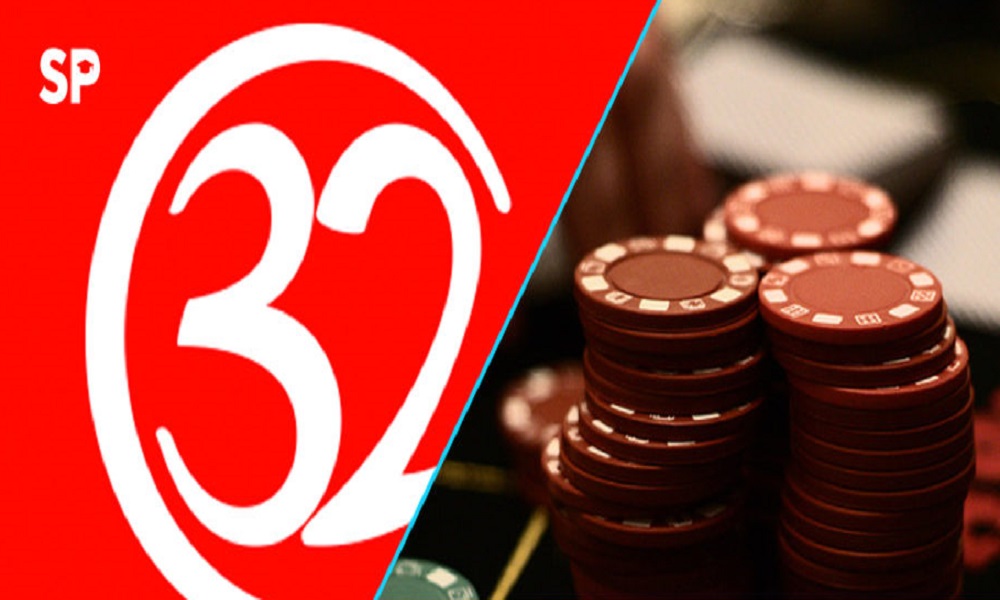 Reading Time:
2
minutes
The UK's Gambling Commission has slapped a penalty of £2m on online gambling operator 32Red for its failure to protect a problem gambler. The customer was allowed to deposit £758,000 with the firm. There were no money laundering or social responsibility checks.
The Gambling Commission emphasised that penalty was also for failing to prevent money laundering.
Kindred, the owner of 32Red, accepted the penalty and initiated action to improve its processes.
The Gambling Commission's enquiry looked into 32Red's dealings with the customer between November 2014 and April 2017 during which time there were at least 22 incidents indicating the customer was a problem gambler.
"Instead of checking on the welfare of a customer displaying problem gambling behaviour, 32Red encouraged the customer to gamble more – this is the exact opposite of what they are supposed to be doing," said Richard Watson, the commission's executive director said.
"Operators must take action when they spot signs of problem gambling and should be carefully reviewing all the customers they are having a high level of contact with."
Bonuses offered
There had also been previous incidents highlighting the gambler's problems but instead of scrutinising these, the customer was offered bonuses to carry on placing bets.
The Gambling Commission said 32Red should have reviewed the customer's accounts in August 2016 but one was only conducted in January 2017, when a win of more than £1m was instantly gambled again.
The customer took five weeks to respond to requests about their financial position and failed to offer support when the information was provided, the commission said.
The payslip and report of commission for work was "not credible and showed volatility in receipted income", according to the Gambling Commission.
These showed a monthly net income of £13,000 but average monthly deposits were in excess of £45,000. The customer's average monthly net salary was actually £2,150.
The £2m penalty includes £709,046 divestment of the financial gain, a £1.3m payment to be used on the National Responsible Gambling Strategy, intended to tackle problem gambling, and £15,000 towards the cost of the investigation.
Asked if the customer had stolen the money to gamble, the Gambling Commission spokesman said: "The source of the customer's wealth was not known to 32Red because they failed to fulfil their anti-money laundering obligations. We cannot comment on any other proceedings that may be active."
The largest penalty imposed by the Gambling Commission was the £7.8m penalty on betting firm 888 in August 2017.
Source: BBC
Lars Felderhoff is new CFO of Gauselmann Group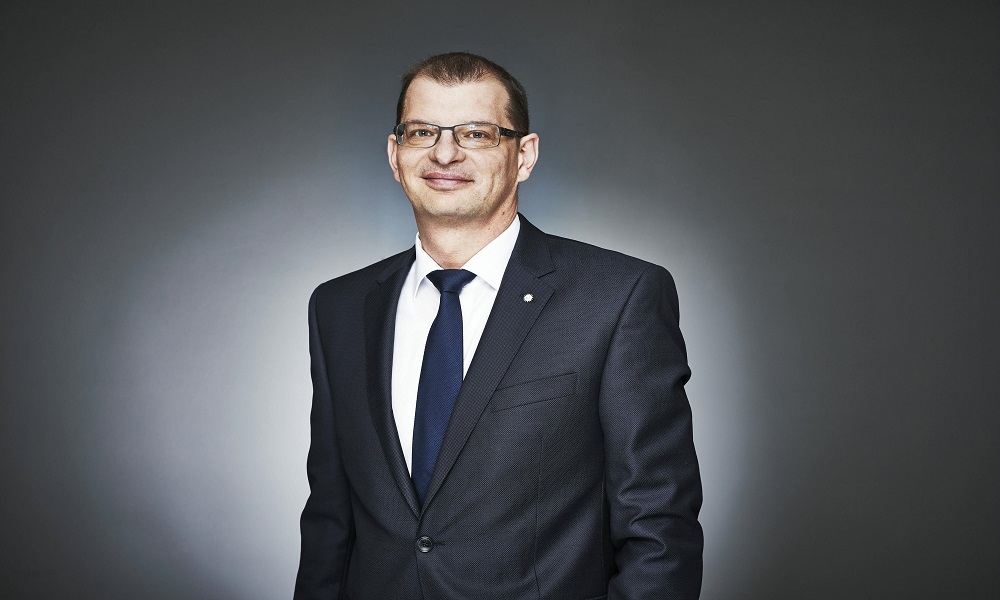 Reading Time:
2
minutes
Lars Felderhoff, who is now the Commercial Director of Gauselmann GmbH, will become the Chief Financial Officer of the company. His appointment will come into force on 1 July 2018. Felderhoff, who is 42 years old succeeds Alexander Vleeming. Vleeming is leaving post at his own request after a decade with the company.
 "We would like to thank Mr Vleeming for the successful years together and wish him all the best for the future, both professionally and personally. At the same time, we are pleased to welcome Mr Felderhoff to the Management Board. Mr Felderhoff, who gained his first experiences with the company as a trainee in 1997, is the best example that talented employees from the Gauselmann Group's own ranks can climb the career ladder to the highest level of senior management," says Paul Gauselmann, company founder and Management Board Chairman.
After training as a banker, studying business administration at Leuphana University of Lüneburg and Växjö University in Sweden, and subsequently studying for an MBA at Manchester Business School, Lars Felderhoff joined Atronic Americas LLC, a former subsidiary of the Gauselmann Group, in 2000.
Between 2007 and 2011, Lars Felderhoff worked for GTECH (now IGT) and Metro Cash & Carry International GmbH, before returning to the Gauselmann Group in 2011 as Commercial Director of adp Gauselmann GmbH. To date, he has also assumed commercial responsibility for the entire Merkur business segment with over 40 operating companies in Germany and abroad. During his corporate career, the new Board member has not only worked in Germany, but also in the USA, Austria and Monaco.
"As Commercial Director at adp Gauselmann GmbH, Mr Felderhoff has already established – and proven – himself at senior management level of the Gauselmann Group in recent years. We are therefore confident that he will also master his new tasks as Chief Financial Officer in an exemplary manner and wish him every success in this new position," says Armin Gauselmann, Director of Human Resources.
Born in Rahden, Lars Felderhoff is very familiar with the Altkreis Lübbecke district, the headquarters of the Gauselmann Group, and the importance of the company for the region of Eastern Westphalia. The 42-year-old is married and has four children together with his wife Hélène.
Source: Jamma Europe
British & Irish Industries Unite To Support Responsible Gambling Week 2018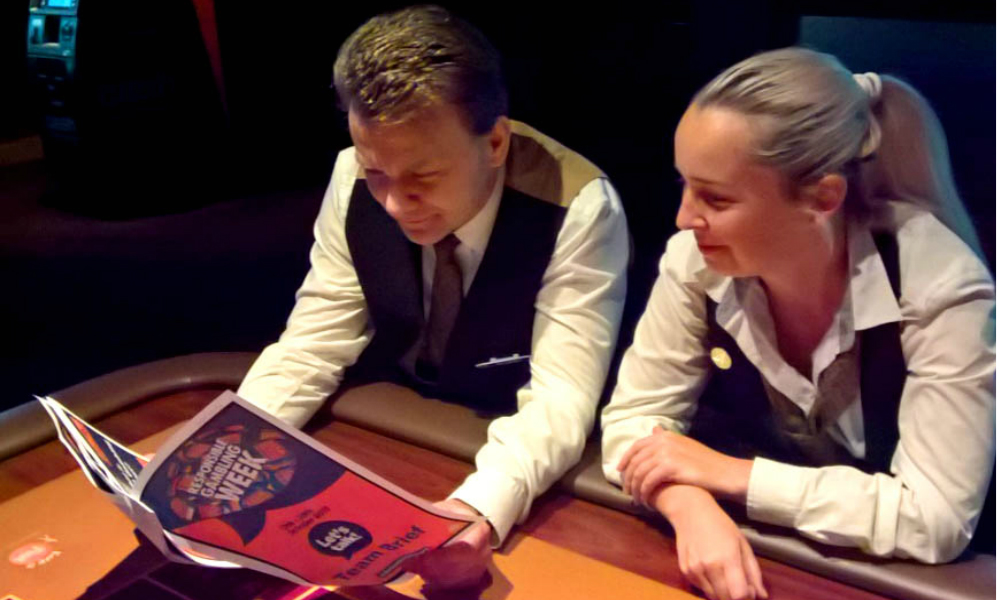 Reading Time:
5
minutes
The Industry Group for Responsible Gambling (IGRG) has announced that Responsible Gambling Week 2018 will take place from 1st – 7th November and that, for the first time, organisations and businesses from Ireland and Northern Ireland will join those from Great Britain in supporting the event.
The IGRG brings together every sector of the gambling industry through its member trade associations, covering online, amusement arcades, bingo clubs, bookmakers and casinos: all with the common objective of raising awareness of responsible gambling behaviours and encouraging staff, customers and the wider public to discuss what it means to gamble responsibly.
The headline theme of the Week will be Let's Talk About Responsible Gambling. By coming together with one voice, the industry is able extend its reach and ensure that the message of responsible gambling connects with the widest possible audience.
Encouraged by the success of the inaugural Responsible Gambling Week, held in 2017, which encompassed more than 10,000 gambling venues and online sites, 120,000 employees across Great Britain and created more than 10 million impressions on social media, the IGRG is seeking to build on the excellent results and take the campaign further in 2018. In Ireland, the initiative will be supported by more than 800 bookmakers shops and head offices, involving around 5,500 staff, and by the Arcades Association, the Gaming and Leisure Association of Ireland, Horse Racing Ireland and both the Irish Greyhound and Horse Racing Tote.
A new website www.responsiblegamblingweek.org has been created and contains information about the Week, its supporters, responsible gambling and where to find further help and information. The website provides a central resource and information point for customers, the general public, staff and supporting organisations, in addition to providing information and material for the media. Social channels for Responsible Gambling Week 2018 are also active on Facebook and Twitter: RGWeek18
Operators promote responsible gambling 365 days of the year, but Responsible Gambling Week creates the opportunity for businesses to start a conversation about how to keep gambling fun and safe, not only with their customers, but also with their friends and families.
John Hagan, Chairman of the Industry Group for Responsible Gambling, said:
 "Social responsibility is fundamental to the gambling industry's approach, and we are all dedicated, year-round, to promoting responsible gambling. But what makes Responsible Gambling Week special is that the whole industry is united and engaged, and we are pleased that this hugely positive collaboration extends to working with the Irish industry this year too.
Responsible Gambling Week 2018 seeks once again to call upon and harness the collective networks, venues and staff of all gambling sectors. For 2018, we will be seeking to broaden the Week's base of supporters and make use of communication networks, both traditional and digital, to have a conversation with a wider audience and raise awareness, continuing the "Let's talk" theme of 2017."
Sharon Byrne, Chairperson of the Irish Bookmakers Association, said:
"We are delighted to be partnering with the IGRG and joining their Responsible Gambling Week in November.  Following our very successful Responsible Gambling Week here in Ireland last February, it is a logical and progressive step to join forces with the UK campaign." 
"The week is all about having that conversation, raising awareness on gambling responsibly, and on how to access help or support for those who need it.  Merging both campaigns can only help to increase the impact and reach of the campaign and ensure maximum coverage for the week".  
Responsible Gambling Week 2018 will take place from 1st – 7th November 2018.  Organisations wishing to support the Week and get involved should, if a member of a supporting trade association, contact their trade association first. Organisations that are not members of a supporting trade association should contact the Responsible Gambling Week team by email: info@responsiblegamblingweek.org
To stay up to date, please visit and follow Responsible Gambling Week 2018 on Facebook www.facebook.com/RGWeek2018 and on Twitter at @RGWeek2018 .
About Responsible Gambling Week
Responsible Gambling Week (RGW) is a national, cross-industry awareness campaign to promote responsible gambling
Responsible Gambling Week 2018 runs from 1st November-7th November 2018.
The campaign is led by the Industry Group for Responsible Gambling (IGRG) and all five sectors of the UK gambling industry (arcades, bingo clubs, bookmakers, casinos and online) and the Irish Bookmakers Association will be taking part.
The aim of the campaign is to further raise awareness amongst customers and the wider public of:
– How to gamble responsibly
– The tools that are available to help individuals gamble responsibly
– Where to find more information, help and support for those who need it
About IGRG:
Established in 2014, the IGRG promotes socially responsible gambling within the British gambling industry, in support of the three licensing objectives in the Gambling Act 2005.
The IGRG comprises the Association of British Bookmakers (ABB); British Amusement Machine Association (BACTA); The Bingo Association (BA); National Casino Forum (NCF); and Remote Gambling Association (RGA).
IGRG's member associations represent some 640 operators and 8,500 licensed premises, reflecting the spectrum of gambling businesses.
igrg.uk
Association of British Bookmakers (ABB)
The Association of British Bookmakers (ABB) is the industry association for the high street betting industry. Our members include three of the four largest high street operators: Ladbrokes-Coral, Paddy Power Betfair, and William Hill along with many independent bookmakers. Collectively, the ABB represents almost 80% of the high street betting shop industry. www.abb.uk.com
Bacta
Bacta represents the amusement and gaming machine industry in the UK. Its 500 members range from high-tech and creative manufacturers, to machine suppliers to pubs, clubs and bingo halls, to the operators of seaside Family Entertainment Centres and over-18s Gaming Centres. The industry's 310,000 machines contribute nearly £2 billion to the British economy and employs 34,000 people. www.bacta.org.uk
The Bingo Association
The Bingo Association is the trade association of the licensed bingo industry in Great Britain, representing the proprietors licensed under The Gambling Act 2005. Its aims are to promote and develop the interests of all licensed bingo operators. There are 103 operators in membership, ranging from large operators to single business units. The Bingo Industry Code of Conduct for Responsible Gambling is a condition of membership. www.bingo-association.co.uk
National Casino Forum (NCF)
The National Casino Forum (NCF) is the sole trade association for non-remote casinos in Great Britain. All non-remote casinos are members. NCF promotes a positive agenda for a well-regulated, socially responsible and economically sustainable casino industry. Adhering to the principles of Playing Safe, the sector's responsible gambling initiative, is a condition of membership. www.nationalcasinoforum.co.uk
Remote Gambling Association (RGA)
The Remote Gambling Association (RGA) is the largest online gambling trade association in the world, representing the largest licensed stock market listed remote gambling operators and software providers. The organisation provides the remote gambling industry with a single voice on all issues of importance to regulators, legislators, and key decision makers around the world. www.rga.eu.com
Irish Bookmakers Association (IBA)
The Irish Bookmakers Association (IBA) is a trade organisation, representing more than 85% of the retail betting sector in Ireland, including large multiples and independent operators.
It is responsible for working with and on behalf of the industry, to draft and implement codes of practice to ensure betting is kept fun and safe, and that the relevant information and services are readily available to anyone suffering from gambling related harm.
It makes submissions to Government to keep the betting environment and practices in Ireland in-line with international best standards. www.irishbookmakersassociation.com