BlockChain Innovations Corp. Announces its Letter of Intent to Go Public as US Supreme Court overturns Sports betting Ban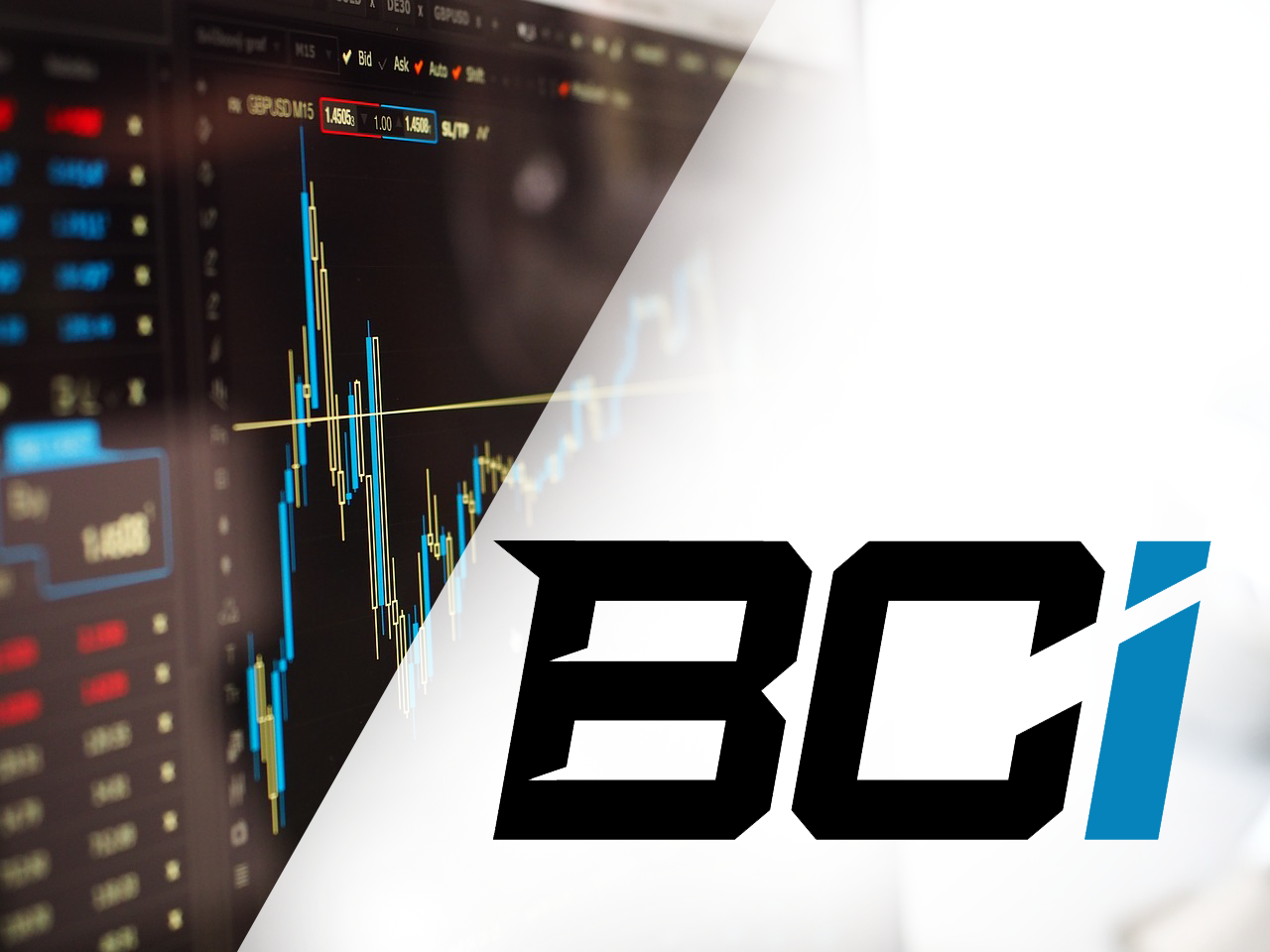 Reading Time:
2
minutes
Toronto, Canada – June 21, 2018 – BlockChain Innovations Corp. ("BCI" or the "Company"), an international blockchain technology supplier serving the regulated gaming industry is pleased to announce that it has signed a letter of intent with Capricorn Business Acquisition Inc. (NEX Board CAK.H), for its qualifying transaction to go-public in the Third Quarter of 2018. With the 6-3 United States Supreme Court decision two-weeks ago striking down a 1992 law prohibiting such gambling outside of Nevada, the American Gaming Association estimated there is over $250 billion wagered annually in the US.
FMI Capital Advisory Inc., (a sister company to Foundation Markets Inc. – a Toronto-based merchant/investment banking group) has been engaged to act as an exclusive financial advisor to BCI and FMI has been engaged as a financing agent to complete a capital raise via private placement. The raise will target strategic and institutional investors, and the net proceeds will be used to invest in the Company's technology and product development, marketing & brand awareness, and working capital. The details of the transaction are set out in Capricorn's press release at: https://www.sedar.com/DisplayProfile.do?lang=EN&issuerType=03&issuerNo=00027230.
The planned go-public transaction will make BCI the first on-blockchain wagering public company in the world to serve the regulated and player-to-player gaming industries in the United Kingdom, Europe, United States and gaming jurisdictions worldwide. BCI will announce further detail pertaining to the go-public transaction in due course.
BCI's CEO Matt Stafford commented, "With the United States sports betting market opening and the go-public transaction set for the Third Quarter, BCI can bring it's gaming-by-design blockchain technology to several regulated gaming markets, I want to extend a sincere thank all our investors for making this milestone in BCI's history possible."
Adam Szweras, Chairman of Foundation Markets also commented, "BCI continues Foundation Market's proven track record of successfully backing companies in the emerging high growth industries. We are excited to be a part of BCI's one of a kind market ready blockchain technology."
About BlockChain Innovation Corp.
Blockchain Innovations is headquartered in Las Vegas. The company designs and develops market ready blockchain technology for public and private real-money wagering and peer-to-peer gaming companies across the globe.
The company's blockchain technology consists of a fully functional crypto-currency wallet, a tipbot – PebbleShare for easily sending and receiving smart contracts, and its smart contracts platform- the ideal wagering eco-system for instant confirmation, where contracts are tradeable, divisible, transferable and new wagering not available in traditional retail or online markets.
The company's technology is built around PebbleCoin, a gambling-by-design cryptocurrency that has been mined since 2015. Pebblecoin's unique features make it the only crypto-currency that can facilitate real-time wagering.
For more information, please contact:
For Blockchain Innovations Inc.:
Matt Stafford, CEO
702-496-9119
For FMICAI or FMI:
Adam Szweras, Chairman
416-777-6170
Forward-Looking Statements
This press release contains "forward-looking information", as such term is defined in applicable Canadian securities legislation. There can be no assurance that such information will prove to be accurate or that management's expectations or estimates of future developments, circumstances or results will materialize. Accordingly, readers should not place undue reliance on forward-looking information. The forward-looking information in this press release is made as of the date of this press release, and each of Capricorn and Blockchain Innovations disclaim any intention or obligation to update or revise such information, except as required by applicable law.
Employers sabotage worker access to EI benefits, Great Canadian Casino workers speak out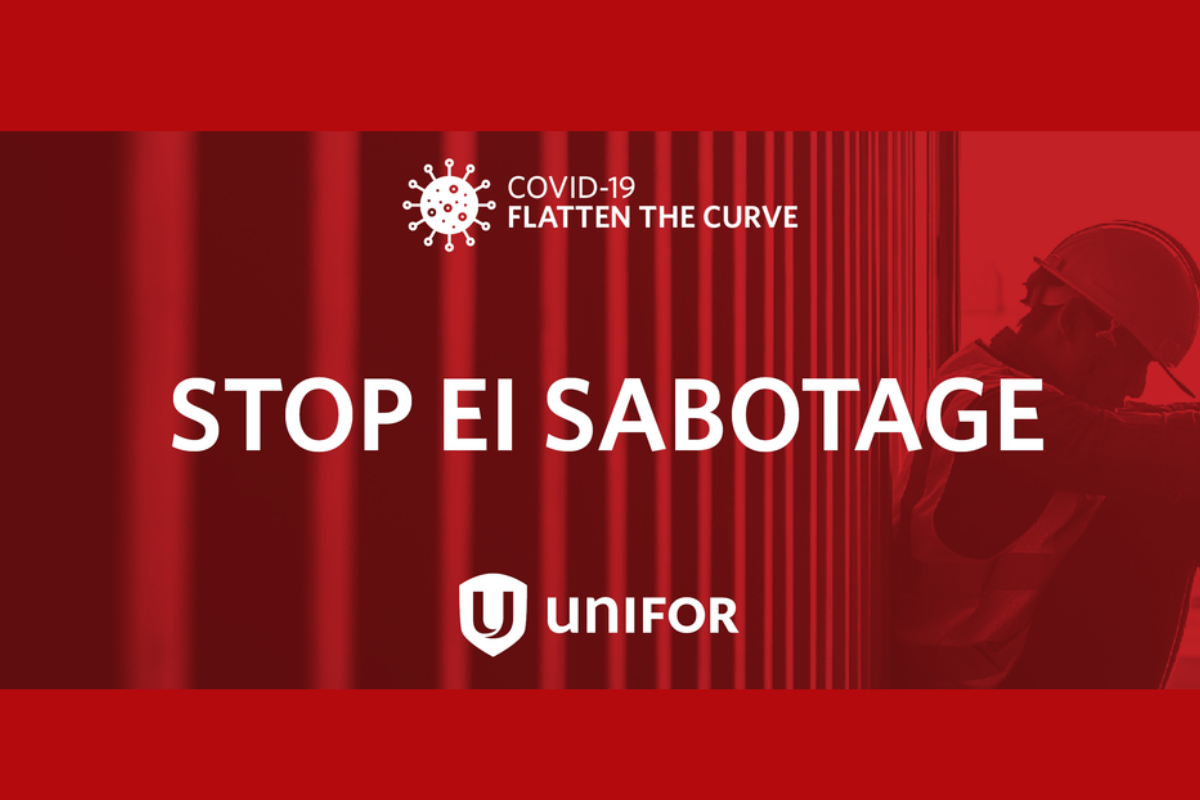 Reading Time:
2
minutes
Unifor calls on all employers to adhere to Service Canada's demand that COVID-19 related work shortages be coded appropriately, instead of blocking workers' access to EI.
"Some employers are sabotaging workers' access to EI benefits and it has to stop," said Jerry Dias, Unifor National President. "Workers from across Canada are being delayed access to EI benefits because employers are miscoding Records of Employment."
Unifor has received dozens of complaints from workers, notably those recently laid off from Great Canadian Casinos, that ROE forms are being miscoded. Service Canada has stated clearly that all ROEs must be coded as "shortage of work." Employers who improperly code forms are causing excessive delays for workers trying to access EI.
"Workers are suffering as this crisis evolves and this error is only hurting workers and their families, and employers need to fall in line, and stop listening to a handful of law firms giving bad advice" said Dias.
The advice on Service Canada's website to employers is very clear that workers laid off due to the COVID-19 pandemic must be coded "shortage of work."
Unifor recently urged all Members of Parliament to act quickly to address issues facing workers; including radical EI reform and emergency measures to ensure that wage loss is minimized.
"Emergency measures are needed immediately. Workers cannot wait another day while the EI system continues to fail those who need it," continued Dias.
Unifor launched a comprehensive hub for information about the pandemic at unifor.org/COVID19 and encourages all members to visit the site regularly for updates.
Unifor is Canada's largest union in the private sector, representing 315,000 workers in every major area of the economy. The union advocates for all working people and their rights, fights for equality and social justice in Canada and abroad, and strives to create progressive change for a better future.
Source: Unifor
A Message From Peter Meredith, Chairman of the Board of Great Canadian Gaming Corporation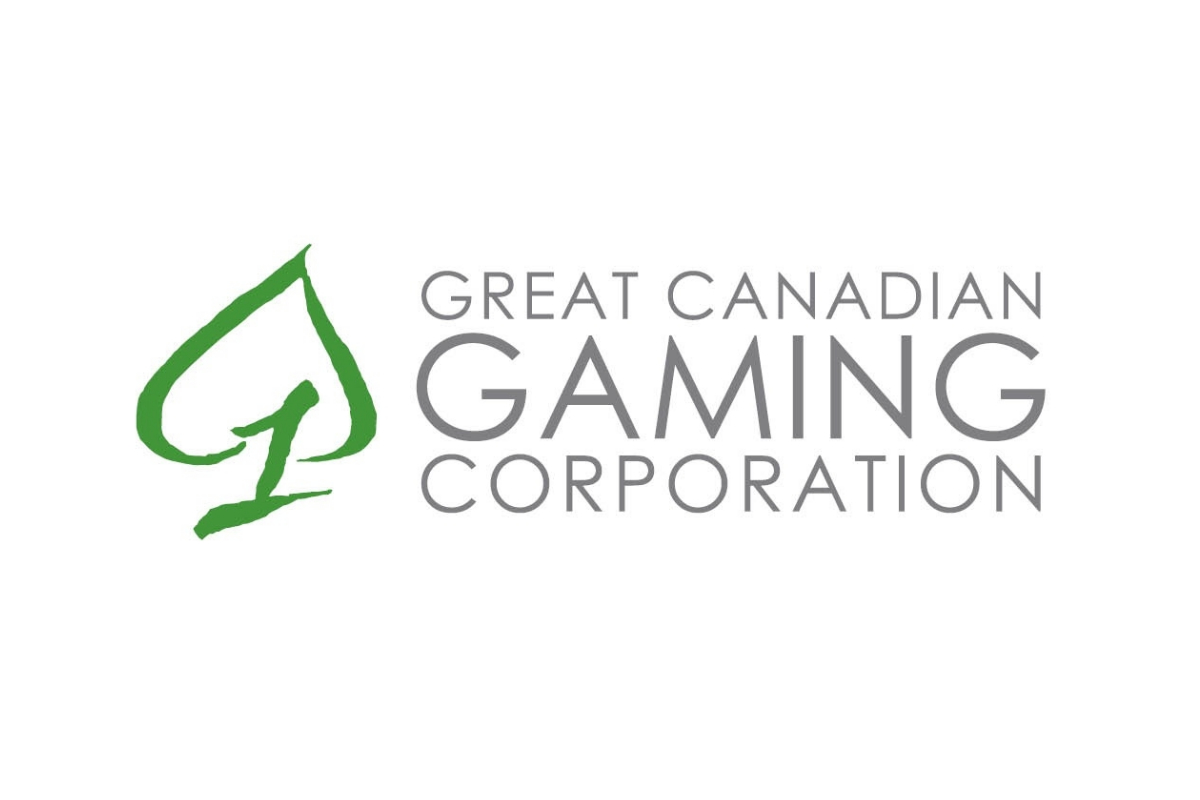 Reading Time:
3
minutes
Great Canadian Gaming Corporation today issued the following statement from Peter Meredith, Chairman of the Board of the Company.   
"Given the rapidly escalating COVID-19 pandemic and the significant global uncertainty that has ensued, on behalf of the entire Board of Directors of the Company, we extend our heartfelt thoughts to our shareholders and stakeholders, as well as their families and friends during this unprecedented period.  The effects of this emergency may be felt for some time, and thus, good corporate governance is crucial in these extraordinary circumstances.  You can trust that our Board is dedicated to timely yet prudent decisions, transparent communication and resilient measures to ensure the long-term stability of the Company.
Under the strong leadership of Rod Baker, the Company's CEO, our caring, diligent and experienced management team is working with our Board to actively monitor the implications that COVID-19 has had- and may have- on the future of our business.  We would also like to acknowledge the incredible efforts that have been undertaken, and continue, across the Company by our operating teams who have been working tirelessly throughout this period to ensure the health and safety of our team members and guests.
This unprecedented situation has no playbook, but our team is well prepared and well-equipped, and making thoughtful decisions on a day-by-day or even hour-by-hour basis.  We are making vital strategic and operating decisions to ensure that the Company is in the best possible position to withstand the ongoing volatility.
In our effort to contain the spread of the COVID-19 virus and to protect the health of our team members and guests, we worked closely with the respective lottery corporations to suspend operations at the Company's 25 facilities across Canada.  Unfortunately, these closures have impacted a significant number of our team members in Ontario, British Columbia, New Brunswick and Nova Scotia.  We are hopeful that the suspension of our operations is for a short duration and we look forward to welcoming back our valued team members and guests with the reopening of our facilities.
Recognizing the collective efforts being adopted nationally to contain the spread of the COVID-19 virus, the Company will be holding its annual general meeting ("AGM") entirely virtually at the advice of our Board of Directors and guidance from the Canadian Securities Administrators. The Company remains committed to providing a safe environment for all its constituents and is thankful for the opportunity to utilize modern technology that will allow our shareholders to be safe while having the opportunity to participate and engage in our upcoming AGM.  Full details regarding the AGM, voting and attendance on a virtual basis will be available in the Company's information circular and proxy materials to be filed on SEDAR (www.sedar.com) in the coming week.
More than ever, we are grateful for the continued support of our dedicated shareholders.  As we are sure all investors can appreciate, this is a rapidly evolving situation, and we will endeavour to continue to keep you informed of material developments as they occur."
ABOUT GREAT CANADIAN GAMING CORPORATION
Founded in 1982, Great Canadian Gaming Corporation is an Ontario based company that operates 25 gaming, entertainment and hospitality facilities in Ontario, British Columbia, New Brunswick, and Nova Scotia. Fundamental to the Company's culture is its commitment to social responsibility. "PROUD of our people, our business, our community" is Great Canadian's brand that unifies the Company's community, volunteering and social responsibility efforts. Under the PROUD program, Great Canadian annually supports over 1,400 charitable and non-profit organizations across Canada. In each Canadian gaming jurisdiction, a significant portion of gross gaming revenue from gaming facilities is retained by our crown partners on behalf of their provincial government for the purpose of supporting programs like healthcare, education and social services.
SOURCE: Great Canadian Gaming Corporation
Loto-Québec Donates $1,000,000 to Québec's Moisson Centres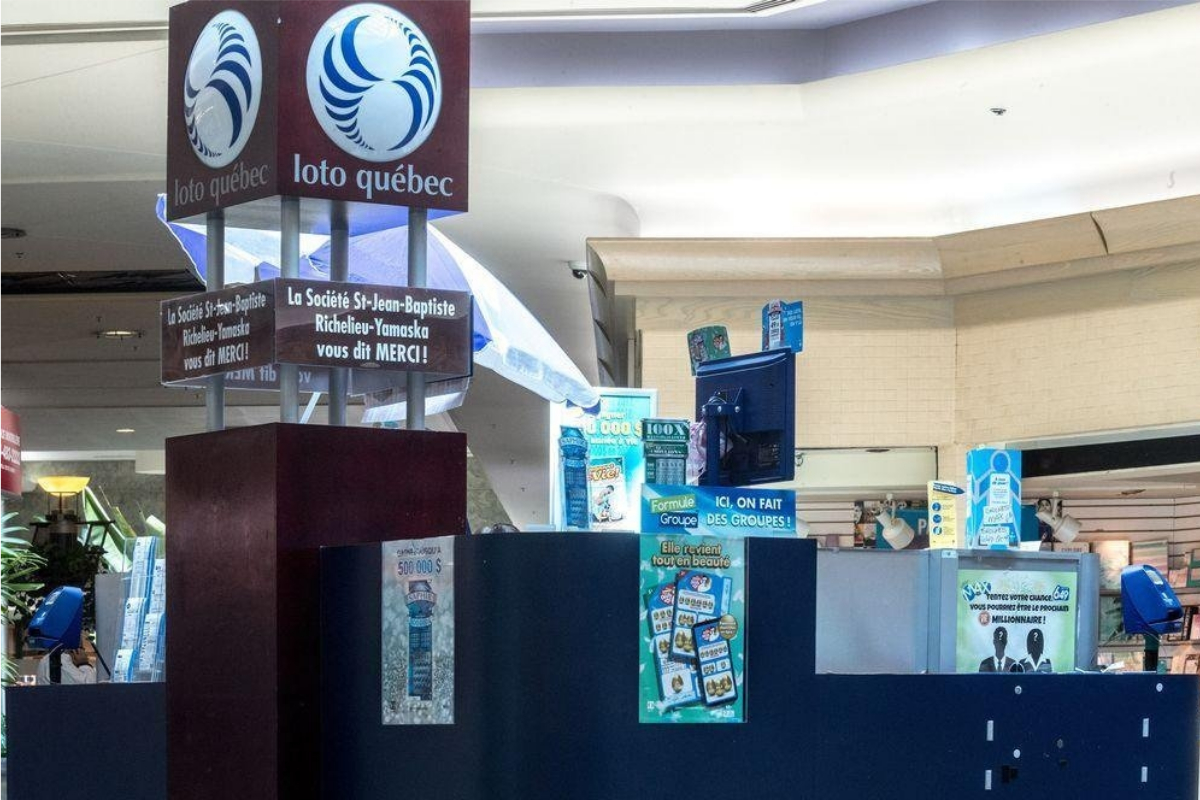 Reading Time:
< 1
minute
Loto-Québec has donated $1,000,000 to Québec's Moisson centres to help in the fight against the coronavirus pandemic. They also delivered foodstuffs to food banks and supplies to the healthcare network.
Loto-Québec is also donating to the Ministère de la Santé et des Services sociaux (MSSS) a number of supplies including more than 30,000 N95 masks as well as disinfectant products including a large quantity of antiseptic gel, wipes and pump cartridges.
Loto-Québec continues to monitor the situation relative to the COVID-19 virus, is applying the Québec Government's recommendations and invites the public to do the same.