Belarus to formulate new rules for gambling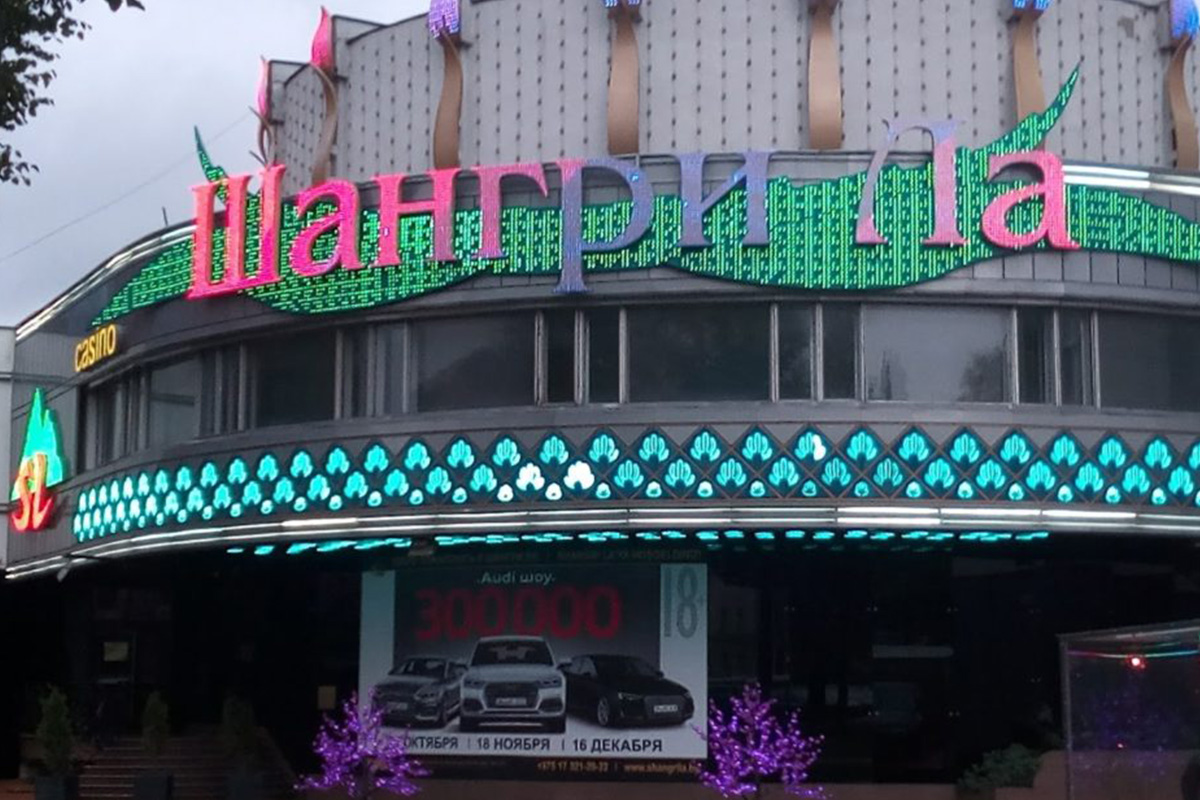 Reading Time:
2
minutes
Belarus is all geared up to formulate a new legal framework for gambling and online casinos in the country. Belarusian Tax and Duties Ministry has already formulated a draft decree. It is awaiting the Parliament's approval.
The head of the Ministry Sergey Nalivaiko said that the draft document would provide for an increase in the age limits for visiting gambling establishments from 18 to 21 years. Visitors of casinos, including online ones, will be prohibited from borrowing other visitors, as well as gamblers, money (including electronic) or their equivalent (chips, tokens, etc.) for gambling.
Also, the document provides for the legalisation of online gaming in the Republic of Belarus.
It creates the possibility of recognising on a contractual basis the results of tests and examinations of models of slot machines, as well as virtual gambling establishments conducted by foreign authorised bodies (organisations).
It is planned to take additional measures aimed at improving the conditions for gambling operators. In particular, administrative procedure for registering taxable items (like gambling machines, gaming tables, cash desks of bookmaker's offices) is planned to be cancelled. Accounting of this equipment will be made through connections to a special computer cash system (CCS), allowing to pay tax on gambling in a fixed amount, based on the actual connection of gaming equipment to the CSK, which provides control over the turnover in the field of gambling.
For those operators who use the gaming equipment for less than 15 calendar days in the tax period, it is proposed to reduce the fixed rate of tax on gambling by 50 per cent. As a rule, these are new gambling operators, organisers of poker tournaments, or those who modernise the gaming equipment or repair it.
For totes and bookmakers, which operate online, there will be a transitional period – two years from the date of entry into force of the provisions of the draft decree. During this period they will be able to carry out activities on the basis of a special permit (license) issued prior to the entry into force of the decree and thereby adapt to the new requirements for online operators set by the decree. It is proposed to introduce obligatory expertise and certification of the information security of online gambling.
"At this stage, considering the planned legalisation of online gambling and additional investments needed to organise a new type of activity in the gambling business, the Ministry of Taxes and Duties does not plan any changes in the taxation policy of this activity," – Sergey Nalyvayko specified.
Thus, fixed rates for gambling tax are planned to be maintained for the next three years without changes, at the level of tax rates established for 2018.
Source: belta.by
Luxury casino in Belarus announces temporary shut down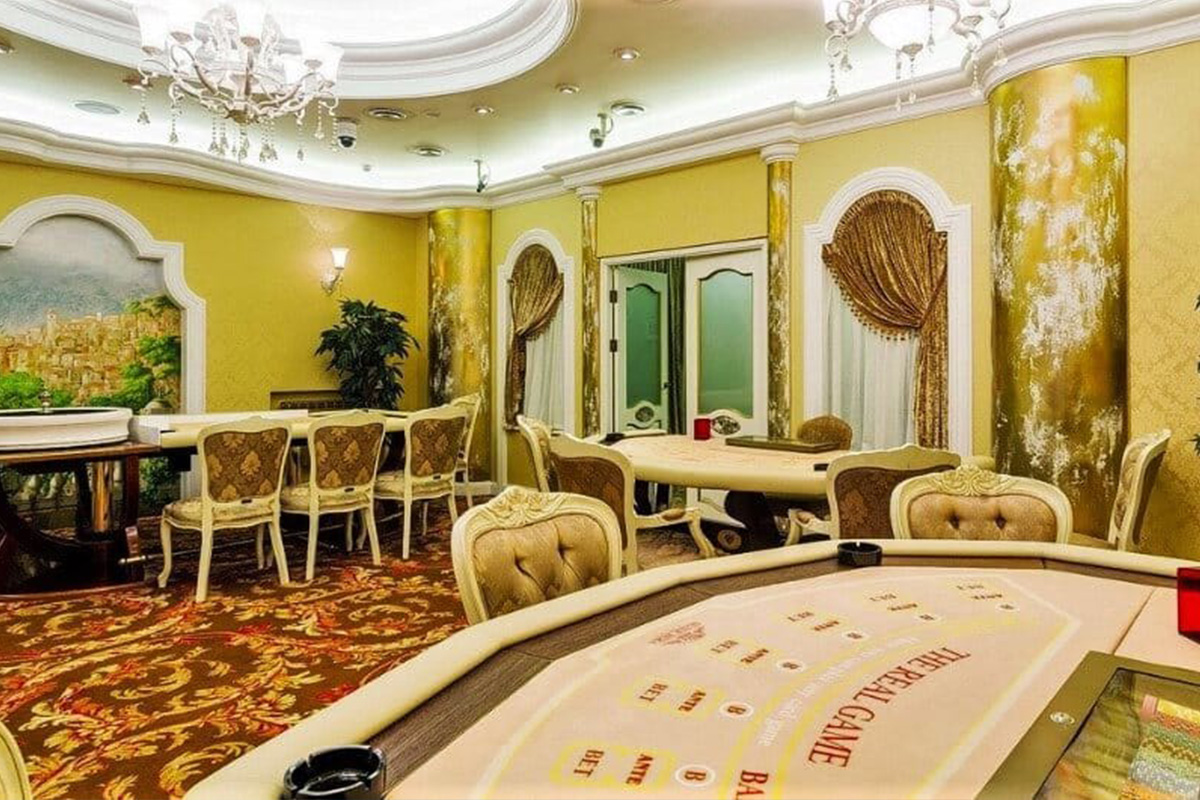 Reading Time:
1
minute
The XO casino, one of the premier luxury casinos in Belarus, has announced its temporary closure for renovation. However, some of the staff members expressed their suspicion over the credibility of the announcement. Some of them confidently assert that the casino will never open again.
Its website now shows a message about reconstruction, which invites all gamblers to visit the casino branch in Batumi, Georgia.
The employees of the gambling club said that they were informed only on Sunday that starting from Monday they do not work in the casino anymore. There had been no previous announcement about renovation.
XO casino was located at the centre of Minsk, hosting 11 tables to play American Roulette, Black Jack, Poker (6 kinds): 5 Card Poker, 6 Card Poker, Russian Poker, Casino Texas Hold'em Poker, Casino Omaha Poker in the Main Hall and in the VIP hall. The casino was popular among high rollers.
UltraPlay kicks off EEGS and BEGE with betting on eSports and US sports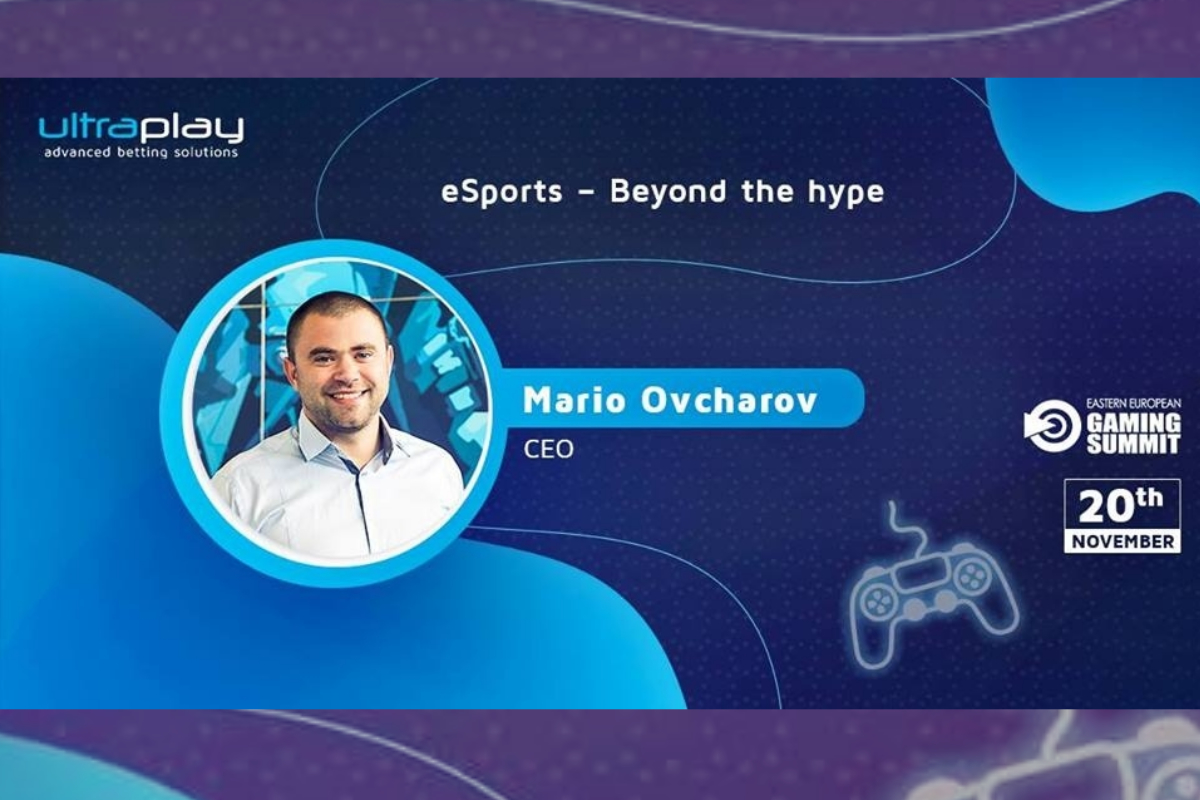 Reading Time:
2
minutes
UltraPlay will attend the Eastern European Gaming Summit (20th November) and BEGExpo (21-22 November). The company's CEO Mario Ovcharov, and Head of Trading, Peter Ivanov, have much to share on eSports and US sports and how vital it is for the gaming business, especially in Eastern Europe, and how operators can benefit from both gaming verticals.
On 20th of November, Mario Ovcharov, will be a part of the discussion panel "eSports – Beyond the hype". Along with other professionals he will discuss the future and current state of eSports. UltraPlay's collected data and case-studies on eSports shows that eSports has a completely new audience, the Millennials who bet predominantly on eSports and this trend will continue to grow. The top 3 eSports titles are responsible for more than 60% of the betting volume, but extensive coverage is vital as it is the initial impression of the potential bettor, and very much like in regular sports live betting is preferred.
Also on the 20th of November, Peter Ivanov, will have a presentation on "How do punters bet on US Sports". As the Head of Trading at UltraPlay, Peter has excellent knowledge of the worldwide sports gambling market. Some of the highlights in the presentation will cover:
The US sport punter: expectations and behavior
The situation of the US Market
Opportunities in the US Market
To learn more on how US sports differs from the one in Europe, don't miss the chance to hear more on the broad experience and insights UltraPlay can share and discuss it further on.
On 22nd November Mario Ovcharov will have a short presentation in the Sales Pitch Zone of BEGE on "How to attract the eSports audience to your betting brand". Esports revenue is expected to surpass $1 billion by 2019, it has overtaken golf and rugby in terms of popularity, and the company's CEO will share with operators and all interested to enter this very specific market how their business can get the most out of it.
UltraPlay envisions eSports as a constantly growing sector. Company's experience shows that being in the gaming business, paying attention to it is a must. This industry has been growing for the past 15 years recording a tremendous boost in the last 4 years.
Meet and greet UltraPlay's team at EEGS and BEGE Expo from 20th to 22nd of November in Sofia, Bulgaria.
About UltraPlay:
UltraPlay is a modern technological company, founded in 2010, with the core ambition to offer innovative approach to the online gaming industry by providing advanced betting solutions, focused on eSports, sports betting, casino, live betting and bitcoin solutions.
Assembled by a team of iGaming professionals with vast experience in betting product development, operations, eSports and marketing, UltraPlay is a trusted partner for delivering superior sports software and odds products to its customers. Learn more about the company here: www.ultraplay.co
EEGS 2018 – intense two-day industry enlightenment with key topics from the world of gaming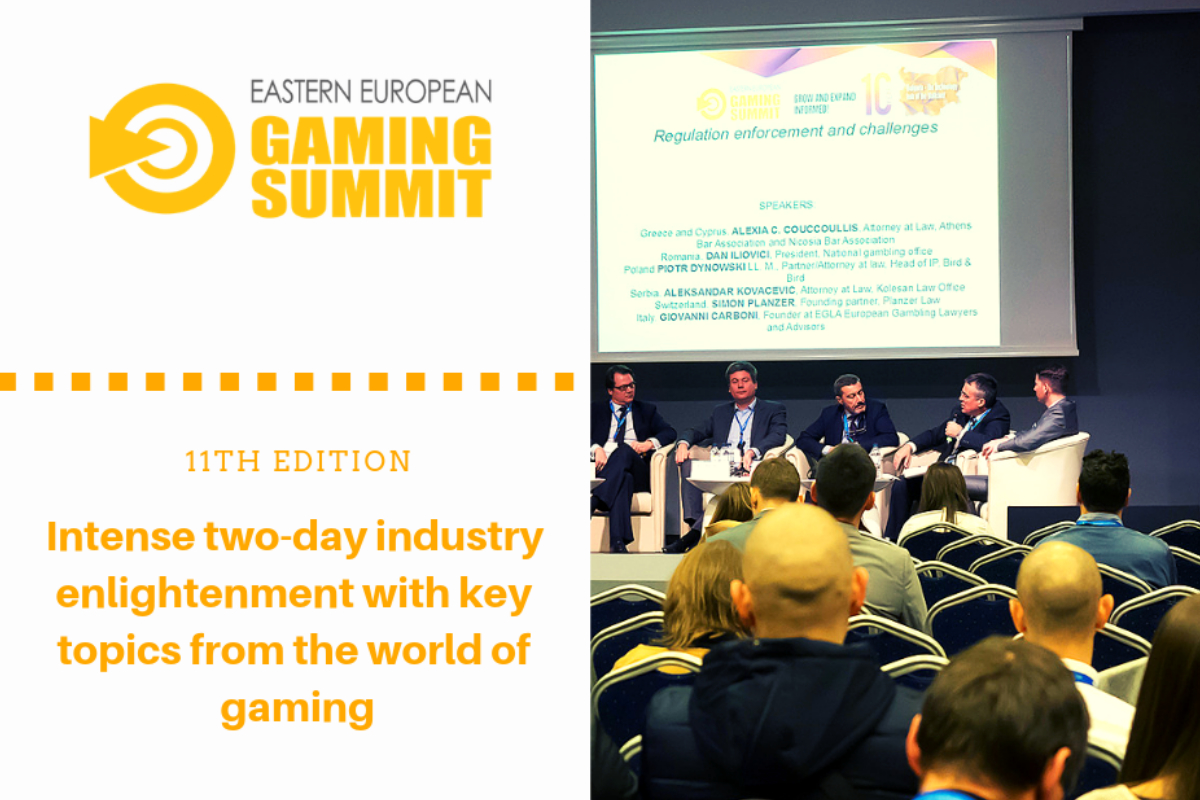 Reading Time:
2
minutes
On Tuesday, 20th November more than 40 distinguished panellists and speakers, who are part of the world's biggest gaming manufacturers, operators and consulting companies will bring two days of high-level content, focusing strongly on gaming business innovation.
The conference once again promises an intense two-day industry enlightenment with various topics, starting with important regulatory updates from the European jurisdictions, going through the most talked about technology developments, marketing know-how, future opportunities and other essential themes of 2018. Poland, Romania, Bulgaria are the jurisdictions on focus from the Eastern European region. The Regulatory panel will also cover the updates from Germany, Switzerland & Malta.
The topic of the risks and solutions, provided by the Blockchain technology for the gaming industry, is going to be discussed on the first day. Vital topic from the gaming industry nowadays – Mergers and acquisitions and restructuring is also part of the agenda. What are the drivers for M&A – new tax regimes or technological innovations will be made clear by Dr. James Scicluna from WH Partners. Taxes and regulatory trends, CSR and responsible gaming will follow on the second day. A proper final to the conference will be given with an IMGL Masterclass, themed "When gambling and games collide".
"Every time there's such an event or a conference, I get really excited about its attendance because I meet a lot of people, most of whom I share the same vision and mission with. Getting acquainted with crypto lawyers, entrepreneurs, marketing leaders, influencers, and analysts is really a privilege. We share the same goals, that is, mass crypto adoption, nonetheless our paths to that achievement diverge radically. Being in a gaming-related environment is even more challenging and interesting, as the emerging ideas and industry's growth are unparalleled" Oron Barber, one of the keynote speakers, promises to all EEGS participants.
Kostandina Zafirovska, BtoBet's CSO recommends EEGS 2018 because: "Undoubtedly EEGS serves its goal to keep all interested parties in the iGaming industry on track with the latest regulatory and technological developments in Eastern Europe. It also serves its purpose when it comes to consolidating business connections and establishing new potential partnerships."
"EEGS has established itself as one of the go-to conferences in Eastern Europe for gaming. It is well attended and seeks to present interesting and topical panels." says Jessica Maier, German Attorney, Melchers Law.
Keynote speakers of EEGS 2018 also include: Dr. Simon Planzer, Partner at Planzer Law, Dr. Joseph Borg, Partner at WH Partners, Ana-Maria Baciu, Partner at NNDKP, Angel Iribozov, Chairman of BTAMOGI, Tal Itzhak Ron, Chairman and CEO at Tal Ron, Drihem & Co. Law Firm, Amir Mikay, Co-founder of Trafficlightmedia, Nicc Lewis, President of Expozive Holdings, Vanya Ilieva, VP Marketing at FXTP Sofia and many more.
The future of gaming industry according to most of the conference panellists is the convergence between technology and gambling service. This fusion will bring challenges and opportunities in several aspects such as regulation, responsible gambling, competition and responsible innovation. Crypto gambling is seen as the next big thing and the professionalization of eSports and increased introduction of AI in gaming software will dominate the business, say all the experts.
The 11th edition of EEGS will be completely synchronized with the main struggle of the organizers – to keep the audience of EEGS up-to-date with all the valuable and important information in the gaming industry that is characterized by a constantly increasing need for companies to innovate.