Contrasting trends in 2017 Czech gaming market figures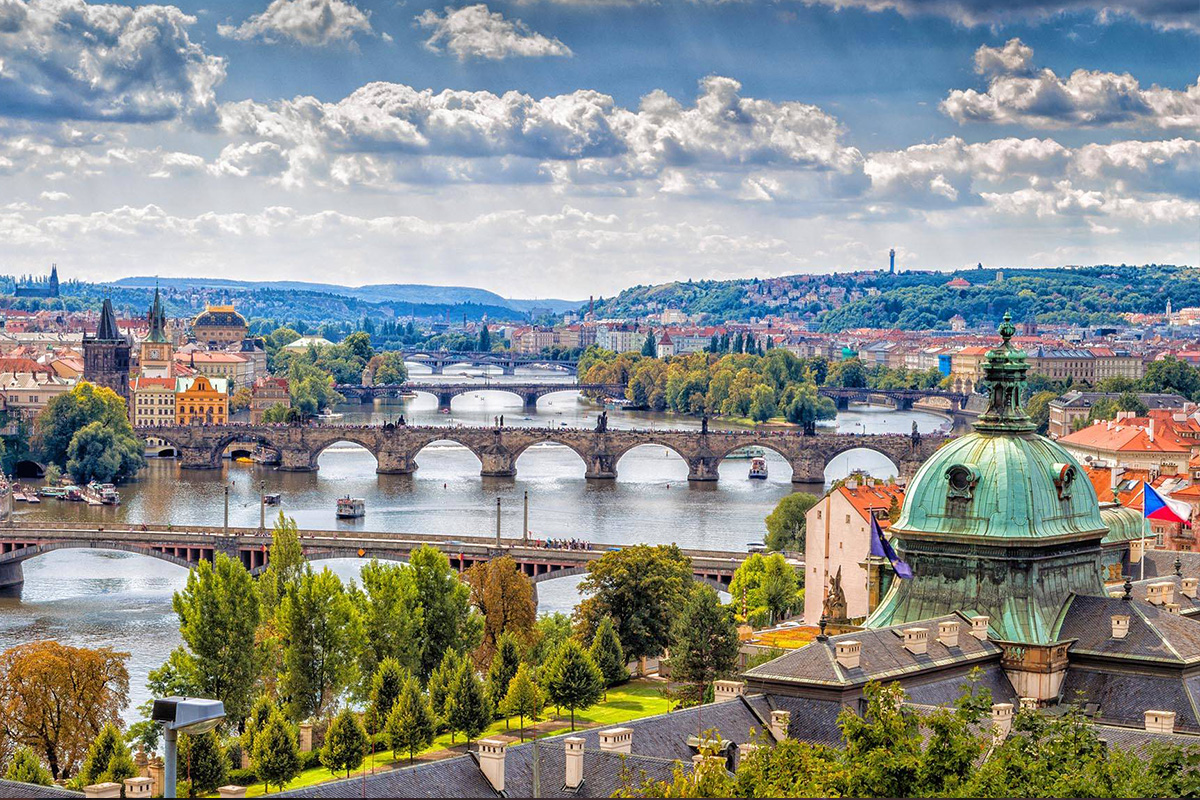 Reading Time:
2
minutes
The 2017 Czech market figures were published last week, revealing some contrasting trends.
It was surprising to an overall minimal revenue gain in the gaming market, despite the strong rise in online gambling revenue of over 50 per cent.
Czech Ministry of Finance figures for 2017 indicated total revenues of CZK39.8b (US$1.77b), a gain of 1.1 per cent from 2016 in the face of overall spending on gambling rising 14.1 per cent to CZK224b.
The gains in online gaming nonetheless did not translate to overall gains for the Czech Republic, which began allowing and regulating iGaming in the country with the revision of the country's gambling act in 2016.
The Online Contribution
The fact is online gambling jumped 56 per cent year-on-year to CZK8.3b ($370m), responsible for a contribution of more than one-fifth of the overall gaming market in the Czech Republic.
The vertical contributing most heavily was fixed-odds sports betting, which saw a total rise in 217 of nearly CZK1b to reach just short of CZK6.2b.
The next largest contributor on the pole for 2017 was online casino, which brought in just over CZK2b to the Czech market, with live casino third at a CZK120m contribution.
Online lotteries brought in CZK276m, compared to a decline in the contribution of land-based lotteries down CZK500m to CZK6.1b.
Conflicting Disincentive
The relative lack of gains from the overall sector may have to do in large part to some changes made in the Czech market structure that took effect January 1st of 2017. The updates imposed stiff taxes on foreign licensees, resulting in many operator withdrawals who were discouraged by new individual vertical taxes of 23 per cent on sports betting, and 35 per cent for slots, compounded by a 19 per cent corporate tax and further new restrictions on online bonus offers.
Outlook
The Czech government is claiming a healthy purge of up to 90 per cent of illegal operators, but if they want to keep this purge from claiming more legitimate licenced operators on the ledger, they will have to find a way to ease restrictions on foreign operators to add more revenues and streams to the overall till. Let's hope the operators that began trickling back at the end of 2017 have found more hospitable conditions in 2018.
Source: onlinecasinoreports.com
Microgaming makes its debut in the Czech Republic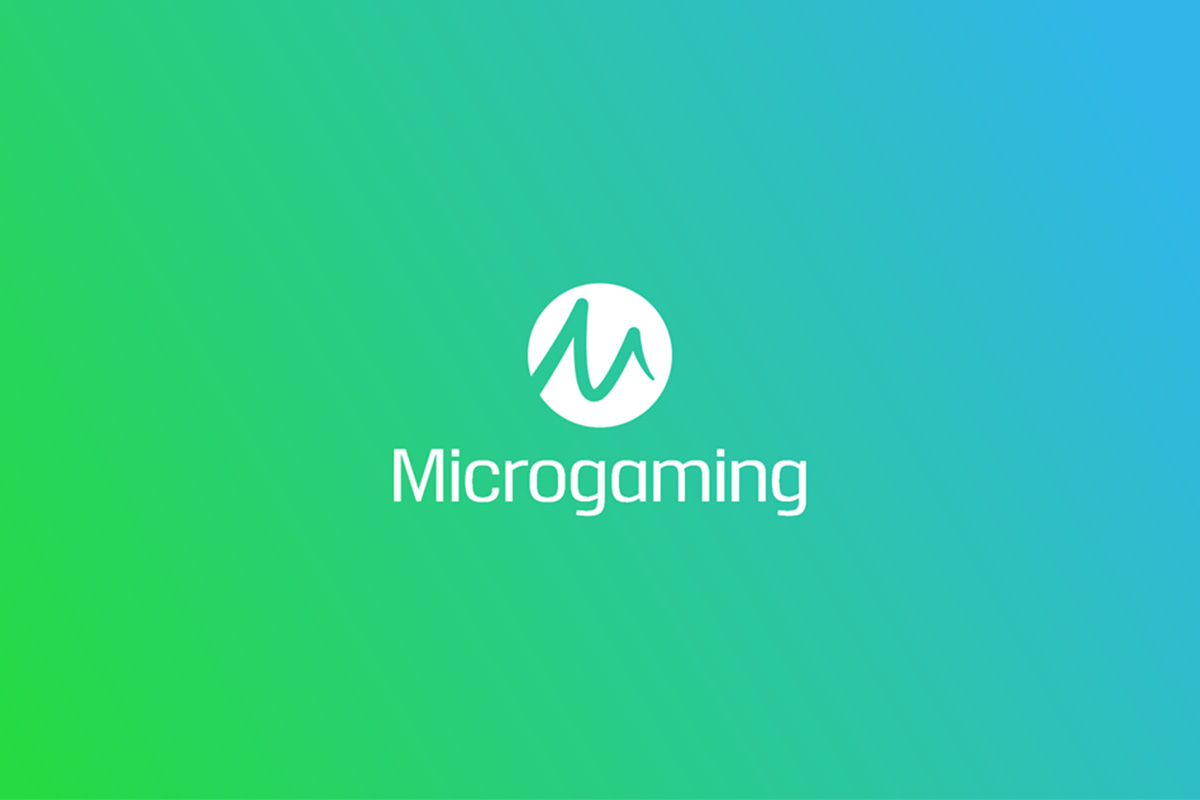 Reading Time:
2
minutes
Microgaming's celebrated content has gone live in the Czech Republic, with a range of the leading software supplier's most popular games now available through Tipsport, with more operators to follow in due course.
Microgaming's entrance into the Czech Republic continues a well-executed strategy of expansion into key regulated markets around the world, following successful entries into Colombia, Bulgaria and Denmark in 2018, and Sweden at the beginning of the current year.
Devised specifically for the Czech Republic market, a tailored software solution will offer customers of Tipsport, one of the country's leading operators, access to an extensive selection of titles from Microgaming's innovative, diverse portfolio of premium casino games, with more content to be added in the near future.
"We are excited to be extending our offering into the regulated market of the Czech Republic. Tipsport are a major operator in the region, and a leader in the European sports betting industry as a whole. We are delighted to begin a partnership with them that will provide their customers with an expanding library of our best online slot gaming content." – said Andrew Clucas, Chief Operating Officer at Microgaming.
"With the addition of Microgaming's exceptional casino titles, we look forward to seeing players enjoy a wealth of thoroughly entertaining gaming experiences. Our partnership with Microgaming signals our commitment to diversifying our product offering, providing players in the Czech Republic with access to the largest and most diverse online gaming portfolio in the industry." – concluded Jiří Švarc, Director of Online Casino at Tipsport.
For more information about the Czech market market make sure you don't miss the 2019 edition of Prague Gaming Summit, which has the aim to give a quality report on the activity of the industry in the Czech Republic and neighboring countries such as Slovakia, Poland and a special DACH regional panel discussion.
About Microgaming:
Microgaming developed the first true online casino in 1994. It has been breaking records, breaking new ground and breaking its back in pursuit of original gaming ever since. Developer of thousands of unique, genre-defining casino, mobile, poker, bingo, land-based and multiplayer games, and a pioneer in virtual and wearable gaming, the software giant hosts the world's largest progressive jackpot network. Its products include Live Dealer, Sportsbook, Business Solutions and Quickfire. Microgaming is an award winner. A millionaire maker. The father of player protection and responsible gaming. And through Microgaming PlayItForward, it is a pillar of its local community on the Isle of Man.
About Tipsport:
As the market leader, Tipsport is pushing the boundaries of sports betting, developing largest active online betting community in the region, with unique approach to its clients – encouraging them to share expertise, copy tickets and develop winning strategies. Established as a regional company in 1991 with just one branch, Tipsport quickly became an international holding company and the leading bookmaker in Central and Eastern Europe. With turnover of over EUR 2bln/year, the group currently employs more than 3,000 people at Tipsport and Chance in the Czech Republic and Tipsport in Slovakia. As the overwhelming majority of bets are placed online, the company's main focus is technology. Thanks to its unique in-house solutions, Tipsport is now the No.1 sports betting operator in the Czech Republic and one of the major players in Europe. Recently, the company has firmly established itself also in the field of online casino games, now its fastest growing segment.
3 Countries That Once Banned Online Casinos But Brought Them Back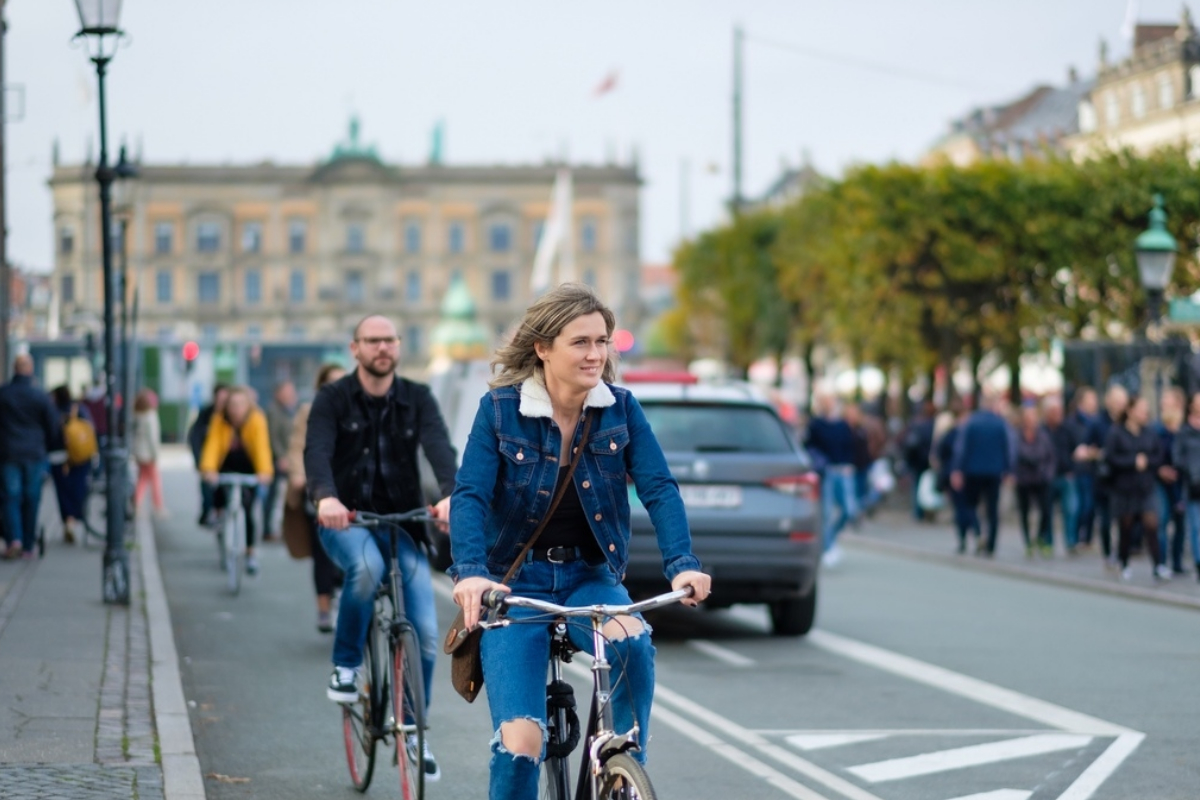 Reading Time:
2
minutes
Online casinos have experienced great success around the world ever since the industry first began to bloom in the late 1990s, but some countries have been hesitant to allow online gambling. For a variety of reasons, many governments have restricted the use of online casinos throughout the last two decades. Fortunately, many of these countries have started to embrace the opportunity, fun, and freedom that the iGaming industry can provide, with some of these citizens now being some of the online casino world's biggest fans!
Slovakia
The most recent change in online casino legislation comes from Slovakia, where iGaming is set to become more popular than ever. Back in 2005, laws were set in place to ban over 200 online casino platforms, including some of the world's largest brands. However, as of 2019, online casinos in Slovakia are overseen by the state-run TIPOS national lottery organisation, who are planning to relax the laws and give the industry a great boost. Already casino comparison sites are listing which online casinos are regulated and available in Slovakia, as well as what they each have to offer (for more info, visit casino-online-sk.com). The re-introduction of online casinos in Slovakia will hopefully begin in March when the ban on many other off-shore platforms will hopefully be lifted.
Denmark
While Slovakia has the TIPOS, Denmark is home to the Danske Spil (you can read more about the company at Bloomberg.com). Before 2012, laws regarding gambling and online casinos were generally considered overly restrictive and didn't really allow for grey areas and ambiguity. Thankfully, on January 2012, these laws were revised, and ever since then online casinos have been able to flourish far more easily throughout Denmark. The transition was so successful that even now other countries such as Ukraine that are rethinking their restriction on the iGaming industry are using it as the prime example. After all, Denmark's success shows that countries can relax their gambling laws without things getting completely out of hand.
Romania
One such country is Romania, another European state that upheld overly strict rules when it came to online casinos. It wasn't until the end of 2014 that the Romanian government relaxed these restrictions. The decision to do this has allowed the online casino industry in Romania to grow to incredible levels, with the country receiving a good chunk of the sector's income.
Some countries, including Brazil, Australia, and India, are still struggling with how to deal with online casino regulations. Some pick and choose which forms of gambling are legal, while others are even more inconsistent, picking specific sites to support while outlawing others. Still, we must remember that iGaming is still a relatively young industry, and over time it's likely that many countries will follow in the footsteps of the countries we've explored here.
The Current Casino Legislation in Slovakia and What Will Change in 2019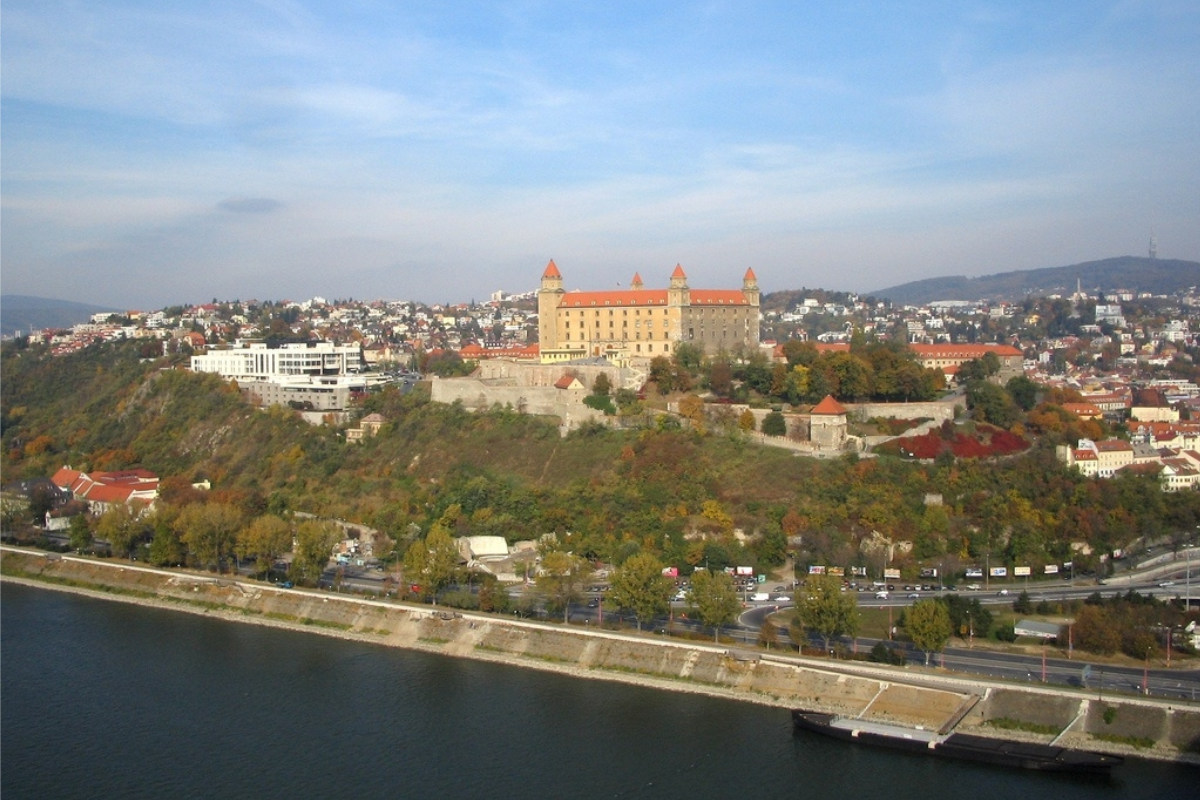 Reading Time:
2
minutes
Here at European Gaming, we like to keep on top of all the latest news when it comes to gambling laws in European countries. After all, there are plenty of changes happening on an almost weekly basis, with a surprising number of revisions coming from none other than Slovakia.
A Brief History of Gambling In Slovakia
Alongside a number of countries once part of the Soviet Union, Slovakia had upheld laws regulating and banning gambling for a number of decades. However, in 1992, this law was revised and allowed Slovakian online casino fans to play at iGaming platforms as long as they operated within the country.
Over the next twenty years, these sites became increasingly popular, particularly those that provided online poker. There were even a number of Slovakian poker players who managed to become millionaires, including top Slovakian player Jan Bendik, who is thought to have raked in over $3.4 million.
Unfortunately, Slovakia's government went off gambling again in 2017 and blacklisted a number of big iGaming brands, as well as introducing fines of up to €500,000 for anyone breaking the rules. Since these were recently implemented, the result of these fines is unclear, but it seems as though even the Slovakian parliament wasn't happy with the decision.
The Turn-Around
Back in December, Slovakia's parliament surprisingly drafted a brand-new gambling act, which would again transform gambling's role in the country. The act, drafted by the Ministry of Finance, stated that off-shore online casinos can now operate within Slovakia as long as they buy betting and casino licenses. Each of these licenses will cost €3 million and last up to ten years, though the amount will be brought down to €5 million if a brand applies for both.
This new act will hopefully be put in place by March 1, 2019, though there will be some regulations upheld until June 1, 2019. Already it's clear that operators and fans alike are ready for the new regulations to pass, with casino comparison sites offering all sorts of info from everything you need to know about free spins to which sites are the best overall for Slovakian players. Meanwhile, off-shore sites looking to operate within Slovakia will have to wait to apply on or after March 1, with licenses coming into effect from July.
Looking to the Future
Gambling has been a tricky subject throughout Europe for a long time, but countries that have already relaxed their previously strict online casino laws are experiencing great success. Denmark, for instance, is perhaps the world's leading example when it comes to changing strict gambling laws. Romania, too, has an incredibly impressive gambling industry that now garners a significant income for the country since their new act in 2014.
Hopefully, after the new gambling act passes in a few months, Slovakia can also enjoy the online gambling world to the fullest.