Online Casino Industry Trends: Mobile Gaming, Live Dealer and Cryptos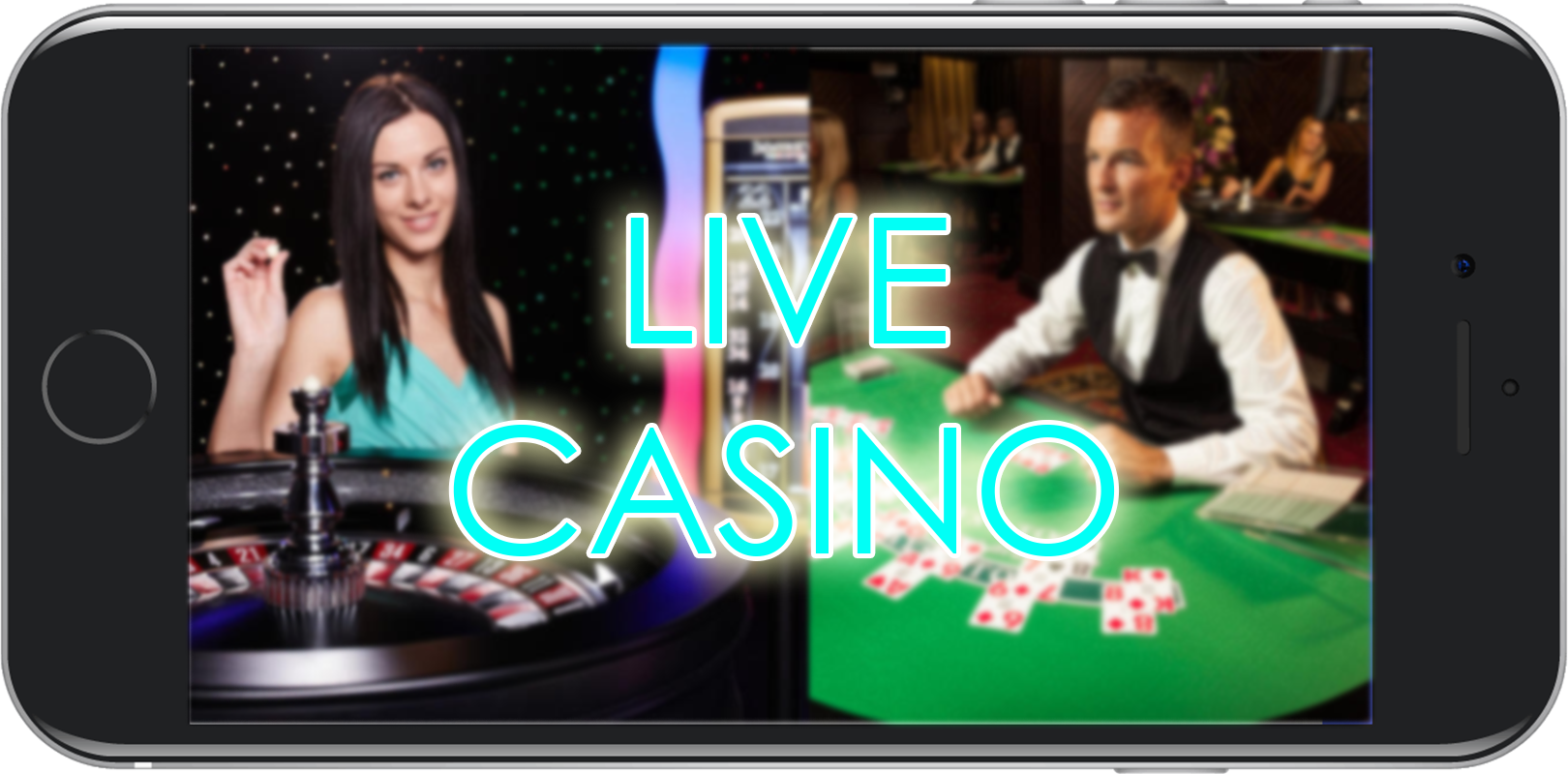 Reading Time:
3
minutes
Over the past few years, mobile gambling has steadily evolved, offering even more options for players. In the beginning, online casinos began to offer a few select games via mobile devices, which only left players wanting more.
The technology trends for smartphone devices in recent years have now led to the ability for the mobile gambling market to expand, with trends showing a 7% increase in growth (see Table Below).  Casinos can now offer even more content online, with live dealer games set to be the next stage in growth for the sector.
Table: Mobile Gambling Market Research Report – Global Forecast to 202. Market Research Future.
Solving Mobile Gaming Issues
As mobile gaming was making its way into the online gambling industry, casinos and software providers were hitting roadblocks. For some games, the screen was too small for players to enjoy the content. Mobile devices might also have lower bandwidth or the games needed further development to be able to operate successful via the device.
Over the past few years, these issues have been improved upon, allowing online casinos to offer mobile gaming in instant form via web browser or application. Android and iOS devices often have an application that can be downloaded to offer gamers the best in online casino game play. The apps provide the same great promotions, games and tournaments, allowing players to enjoy an online casino experience while on the go.
Mobile Meets Live Dealer Online Casinos
Over the past two years, live dealer games have been at the forefront of online casino gaming. Players want to experience their favorite table games as they would if they were at a physical casino location. With live dealer, the online casinos are able to stream footage of game play in real time straight from the table, as players at home make decisions as the game takes place.
Because live dealer games like baccarat and blackjack are so popular, online casinos have now begun to focus their efforts on offering such games via mobile devices. To do this, content has to be streamlined with mobile platforms adapted to meet any challenges standing in the way. Leading interactive provider of live dealer games, Vivo Gaming,  is one company that is focused on creating mobile content that works in the live dealer mobile category.
The company had to adapt in several ways to be able to offer quality mobile options with live dealer games. The screen size plays a major factor, so Vivo decided to develop a new UI for mobile that operates in HTML5, which helps to preserve functionality without cutting down on the overall player experience.
A Look at Key Online Casino Industry Trends
Because mobile gaming continues to become a more popular option for players, trends have begun to emerge. While live dealer is the top option when it comes to game play, another key trend right now is cryptocurrency usage. Players have really taken to using cryptocurrency with their online game play and with mobile gaming, players want the same convenience.
Players want access to cryptocurrency for their mobile gaming needs, due to the added layer of protection as well as ease of use. Online casinos have noticed the cryptocurrency trend and are adapting their banking options to include such cryptocurrency options as Litecoin and Bitcoin.
As 2018 ends and 2019 emerges, we are sure to see even more trends created involving mobile casino gambling, particularly with live dealer games. Operators and software developers will continue to find new and exciting ways to bring casino content to mobile devices.
How to know Bitcoin Casino is trustworthy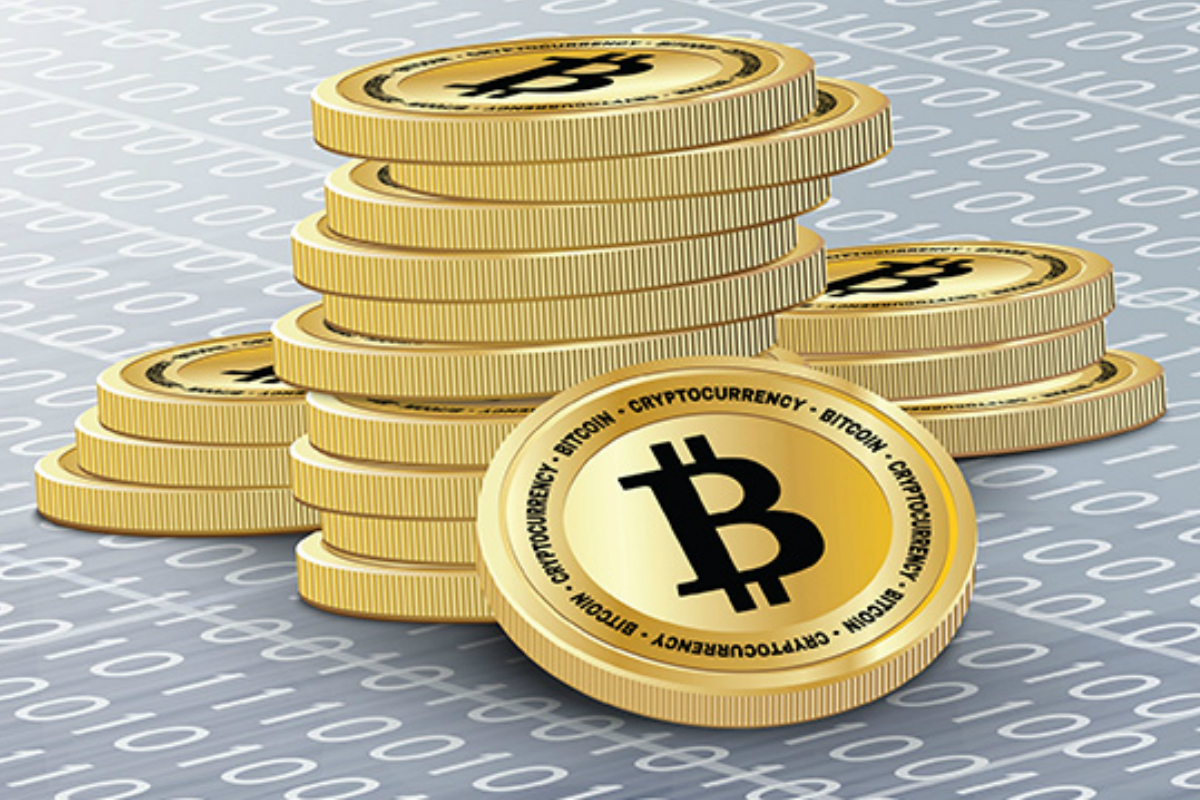 Reading Time:
2
minutes
During the last couple of years Bitcoin has completely revolutionized the world of online gambling. The first major shift happened at the end of the millennium when classic online casinos started to disrupt the gambling industry. From then on, it was widely available to enjoy the betting activities from the comfort of the home. Another major shift of gambling industry derived from the fact that people started avoiding online casinos due to the rumors of rigged gameplay, and that's where the Bitcoin Casinos came into play. Today, the heavy hitters of the BTC Gambling industry are guaranteeing the fairness through various different technologies that came from Blockchain systems.
BTC Casinos command trust through Blockchain systems
Bitcoins and other cryptocurrencies instill the trust of gamblers thanks to using the Blockchain system algorithms that are absolutely bulletproof when it comes to security and safety. It's a revolutionary concept that provides anonymity and transparency at the same time, by making the processes visible to everyone within the system, while also keeping all the members and their personal data completely hidden. Although, first and foremost the main benefit of the blockchain system for the safe and fair betting is the revolutionary Provably Fair system that many casinos are incorporating into their gameplays.
Provable Fairness of Bitcoin Casinos
Provably Fair is a groundbreaking system that guarantees the just outcome of the gambling activity. It's based on the blockchain technology and casinos that use PF have absolutely no chance of tampering with the final results of the game. Provably fair uses advanced SHA-2 algorithms to ensure the absolute fairness, while also providing players with the ability to check the final outcome for themselves. You can look at the hash number before the play and notice that the hash was predetermined from the beginning, making it impossible for casino games to see the results before the end of the play. BTC Casinos that incorporate Provably Fair technology can surely be trusted.
Best way to find the Trustworthy Bitcoin Casino
One of the best ways to find yourself a trustworthy crypto-casino is to look at the gambling forums, pages and groups. Another great option is to look for casino review websites. A good example would be Bitcoingamblers.net. Websites like this are providing all the relevant and helpful information a gambler might need when getting accustomed to and choosing the right BTC Casino to play at.
Sportradar Publishes Second OTT White Paper for Sports Rights Holders and Content Owners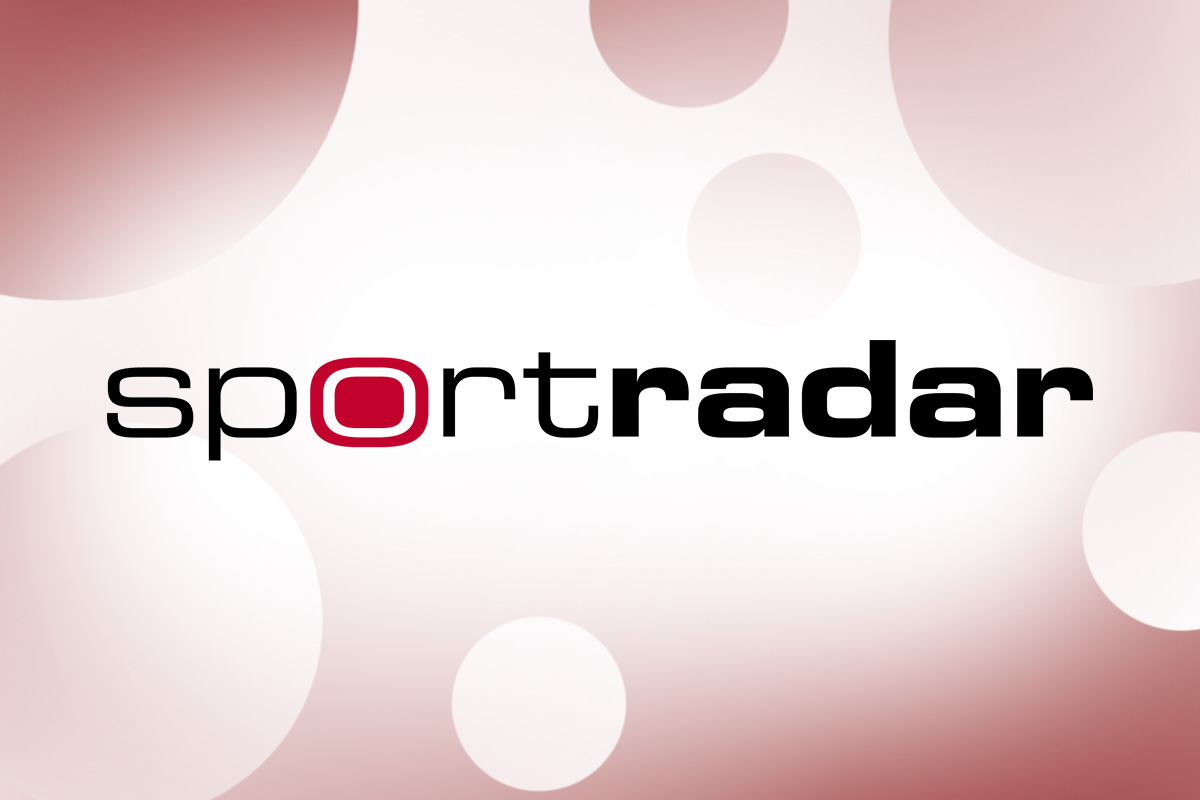 Reading Time:
< 1
minute
Sportradar, the leading provider of sports data intelligence, today released its second OTT white paper, The Future of the OTT Experience, in which it examines and explains how rights holders and content owners can best engage with the modern viewer using advanced sports data and statistical insights as part of their video output.
As a pioneer in combining data and video, Sportradar has created a white paper that examines gamification, interaction and personalisation across the video landscape, as well as how the inclusion of betting content and advanced insights can grow engagement with modern audiences and keep them on platforms longer.
The white paper features comment and analysis from Sportradar clients including Borussia Dortmund, Onefootball and the European Volleyball Confederation, offering key takeaway points such as the following:
–          How flexible and scalable OTT features, designed to enhance the experience, can help rights holders stand out in a crowded media landscape.
–          The opportunities that exist for content owners when it comes to personalisation, interaction and gamification overlays.
–          Why data is the key, both when it comes to the personalisation of content and also the overall monetisation strategy.
Felix Blank, Director of Digital Platforms at Sportradar, said: "Following the positive feedback we received around our first white paper – The Monetisation of OTT and Data – we are pleased to be able to continue sharing both our and our clients' knowledge with rights holders and content owners.
"In a splintered and competitive media landscape, publishers need to ensure their video strategy is as engaging and user-focused as it can be. By using data not only to keep viewers engaged but also properly monetise the overall strategy, rights holders can fully leverage their digital ecosystem."
Soft2Bet Awarded ISO Certification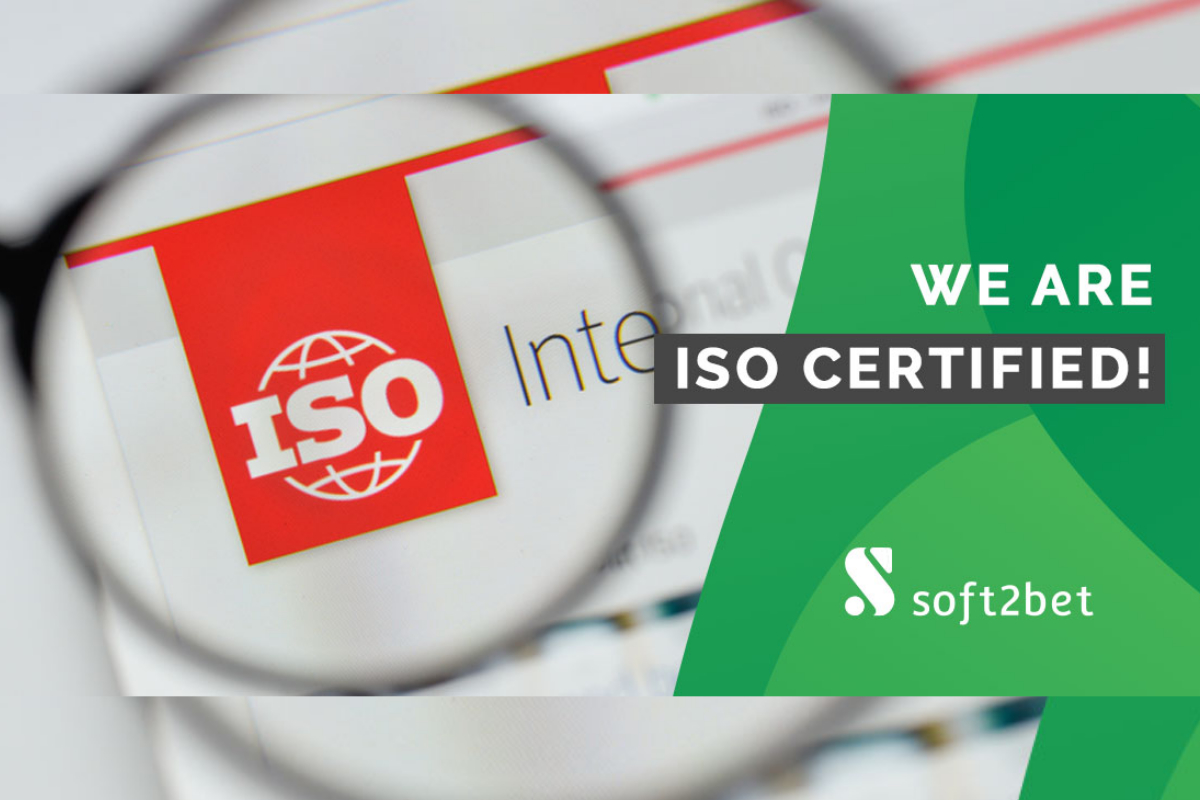 Reading Time:
< 1
minute
Operator group secures data security and business processes gold standard
 Casino and sportsbook operator group Soft2Bet has been accredited with the leading information security certification, ISO 27001.
The notable achievement demonstrates the group's commitment to business processes, including the development of online gaming products, data base security, support, and technology infrastructure, as it looks to expand its operations across Europe.
It also certifies the company's in-house developed IT products, such as the Soft2bet gaming platform and its websites, as well endorsing the trademarks it manages.
Boris Chaikin, CEO at Soft2Bet, said: "We're very pleased to have been awarded the ISO certification and receive formal recognition of our robust commitment to protecting customer data and running our business the right way.
"When it comes to good practice in the workplace, we measure ourselves against the highest international standards and are confident that this approach will facilitate our expansion into new territories."
ISO certification also facilitates the process of applying for licenses in new territories, revealing the company's commitment to enter regulated markets.
Regulators are increasingly acknowledging the value of the ISO 27001 accreditation, with many now waiving certain security auditing requirements if the relevant parties are certified.
Among Soft2Bet's consumer-facing brands are Malina Casino, Campobet, Zulabet, Wazamba, and Nomini. It also has its own affiliate program, 7Stars Partners.