Gaming Isn't Just for Kids: What Teachers Need to Know About Esports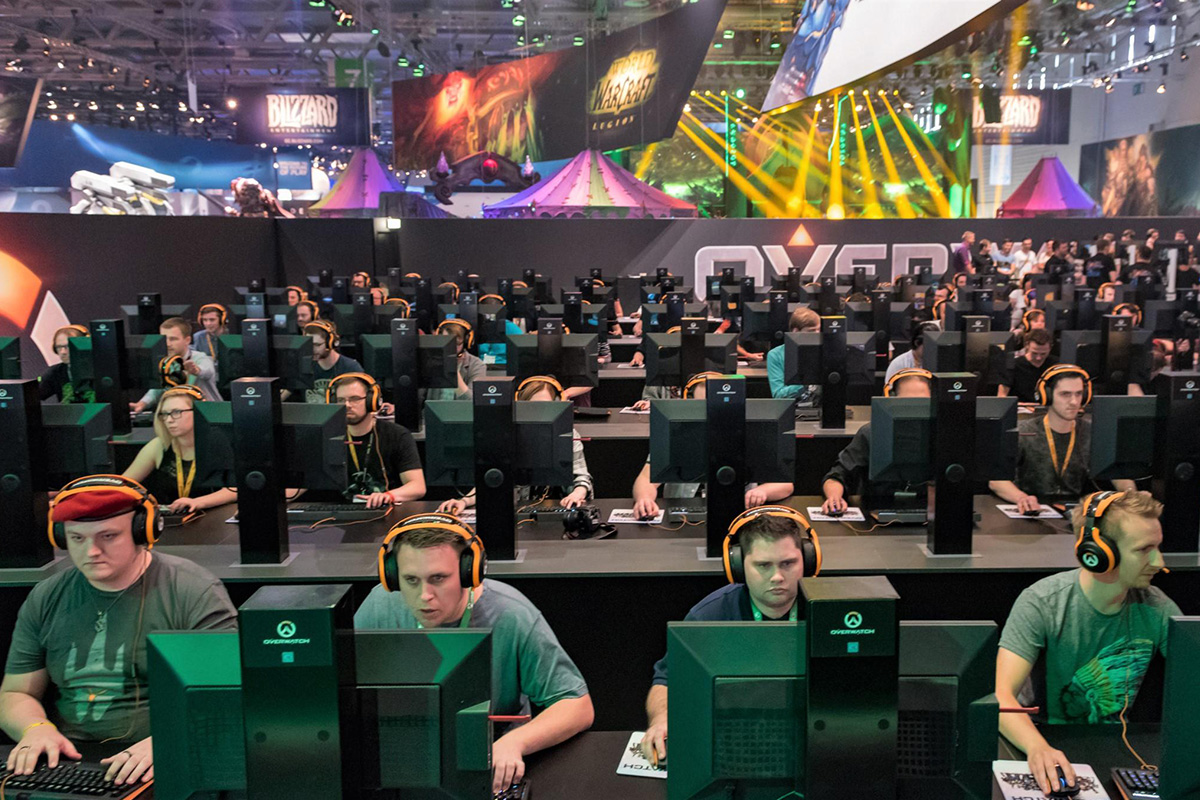 Reading Time:
3
minutes
DOTA 2, Heroes of the Storm, League of Legends and—of course—Fortnite.
You may know these as titles of popular video games, even if you aren't strictly a "game addict".
As a matter of fact video games and the communities, organizations and players surrounding them have become a global business—some worth potentially millions and millions of dollars.
These aren't just games anymore; they have emerged, along with other massive titles such as Overwatch, as a phenomenon it seems everyone is racing to catch up with. Playing these games competitively, known as esports, is on the verge of becoming not only a force in the business and entertainment world, but a factor in the classroom as schools start esports leagues and curriculum springs up around gaming culture. So what do educators need to know about it?
Twenty-seven million people watched the League of Legends Championship in 2017—more than Game 7 of the World Series and the final game of the NBA Finals
Let's start with the numbers, which are huge. Twitch, the leading game streaming platform, was purchased by Amazon in 2014 for $970 million dollars. Twenty-seven million people watched the League of Legends Championship in 2017—that's more than Game 7 of the World Series (23.5 million) and the final game of the NBA Finals (18 million). And 71,000 people watch Ninja, a popular video game streamer, play games on Twitch every day. It's not hard to see the draw for fans. It is virtually free to watch—all you need is an internet connection.
The shift to streaming and esports as the entertainment medium of choice for our students becomes clearer when you consider the demographics. Over 50 percent of baseball viewers are over the age of 55. It doesn't get much better for the NFL or NBA either at 47 and and 37 respectively. Simply put, our kids are playing and, more importantly for these leagues, watching.
College and Universities all over the world are taking note as well. Currently, competitive esports are on the rise at both the high school and collegiate level with scholarships being offered to top esports players. It is important to keep in mind why this is happening. This is not an educational play—this is a business play. There is no "educational upside" to offering a football scholarship. Schools want the best football players so their stadium is full, they sell shirts and get high TV ratings—the exact same desire they have for esports players. It is not hard to envision a world where the next star college competitors are the Overwatch team members, or the NCAA Call of Duty Championship winners or the hot new Fortnite player Syracuse just landed.
The world is starting to acknowledge that competitive gaming is a multifaceted industry. It's not just about liking video games. In order to be truly competitive, players must be highly skilled and devote incredible amounts of time and effort into practice. They must fine-tune their strategy and teamwork through expert coaching and stay sharp both mentally and physically. Esports could be just as much a valuable gateway into technology related jobs as teaching programming, robotics, graphic design and web design. Every student is different, and the pathway to their passions, is not the same. We've seen video games be the influence for thousands of the world's most successful people (including one of your writers, who cites the game Civilization II as being formative in becoming an educator). Maybe esports is what captivates that hard to reach student. Maybe an educator uses it as a way to turn that passion into achievement.
It is clear that competitive gaming is not going anywhere and, in fact, might just be your students' primary form of entertainment in the future, if it's not already. What can you do to tap into this excitement and energy?
Source: edsurge.com
Betway grows esports presence with BLAST Pro Series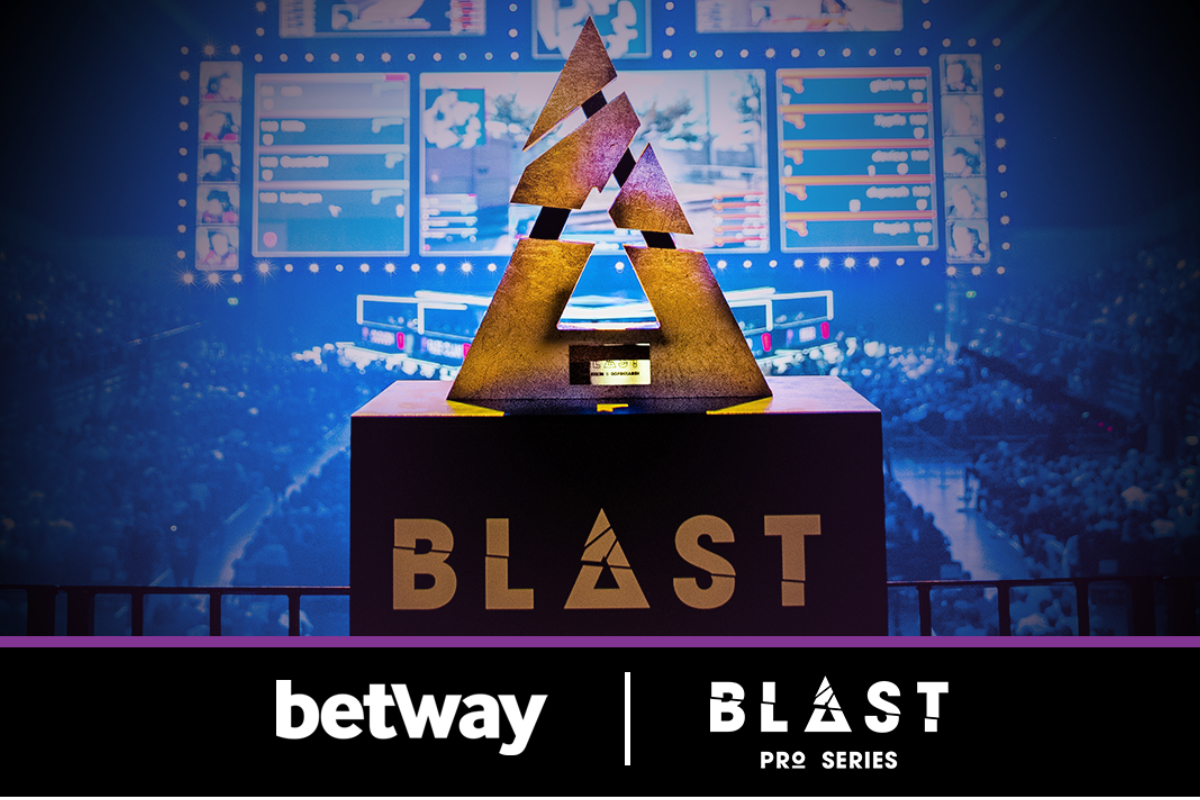 Reading Time:
2
minutes
Leading online bookmaker Betway has agreed a one-year deal to sponsor BLAST Pro Series. Spanning eight events around the globe over the course of the year, BLAST Pro Series is one of the most exciting and well-attended CS:GO tournaments in the esports calendar.
The deal, which includes an option to renew for another year, will grant Betway extended 'backstage' access, VIP hospitality and a host of branding both online and in stadiums.
Three events – Sao Paolo, Miami and Madrid – kick-off the 2019 series, with more expected to be announced in the coming weeks.
This latest development continues a highly successful 2019 for Betway, having signed two separate deals in esports sponsorship – Berlin International Gaming (BIG) and ESL – since the turn of the year.
Paul Adkins, Marketing and Operations Director at Betway, said:
"BLAST Pro Series is one of the most exciting tournaments on the calendar; you only have to look at the reaction of the fans – both in stadium and online – to last year's edition to confirm this. With events in the series being held all across the world, we can't wait to reach even more fans than ever before."
Leo Matlock, Head of Commercial Solutions at BLAST Pro, said:
"Betway has been present in the esports community a long time and we are very excited to be collaborating with them. Betway prides themselves with sponsoring premium content so naturally we are thrilled that they want their brand associated with BLAST Pro Series, which is already an established and proven concept. It's a grand validation for our product and we are looking forward to the partnership."
Read about Betway's latest sponsorship here: https://blog.betway.com/esports/blast-pro-sponsorship-announcement/
About the Betway Group:
The Betway Group is a leading provider of first-class entertainment across sports betting, casino, bingo and poker. Launched in 2006, the company operates across a number of regulated online markets and holds licences in the UK, Malta, Italy, Denmark, Spain, Belgium, Germany and Ireland. Based in Malta and Guernsey, with support from London, Isle of Man, Stockholm and Cape Town, the Betway team comprises over 1,000 people.
Betway prides itself on providing its customers with a bespoke, fun and informed betting experience, supported by a safe and secure environment. Betway is a member of several prominent industry-related bodies, including ESSA, the Independent Betting Adjudication Service (IBAS) and the Remote Gambling Association (RGA), and is ISO 27001 accredited through the trusted international testing agency eCOGRA. It is also a partner of the Professional Players Federation (PPF) and is a donor to the Responsible Gambling Trust.
In addition to the flagship Betway brand, the Betway Group operates a number of other brands including Dream Bingo, Bingo on the Box, Spin Casino and the Hippodrome Online Casino. For more information about Betway's various products and licenced brands, please visit the Betway Group page.
G2 Esports join hands with Red Bull to eSports racing team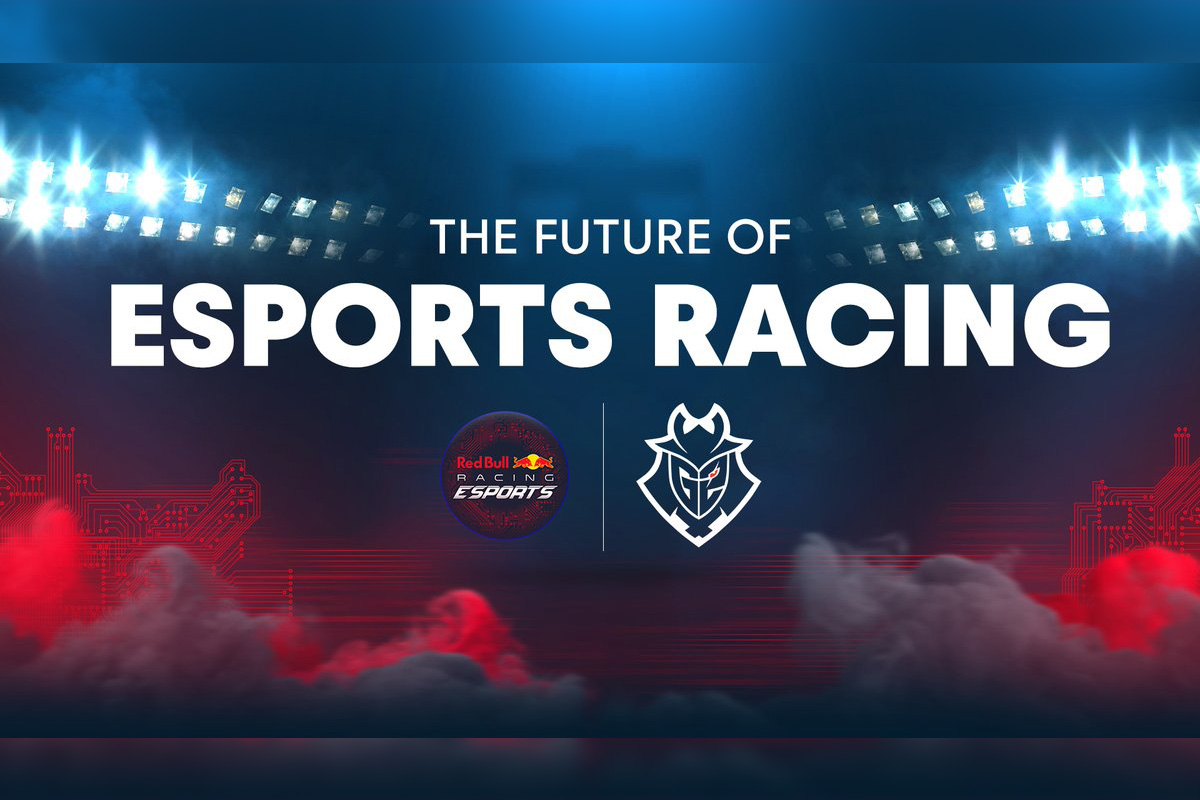 Reading Time:
1
minute
G2 Esports is going to launch an eSports racing team in partnership with Red Bull Racing. The team will initially compete in the F1 Esports Pro Series.
Christian Horner, Red Bull's Team Principal said: "It is tremendously exciting to see this new direction being taken by the Team. We took part in F1 Esports last year and the response was incredibly positive. We are a Team who has always backed youth and this opportunity provides us with the potential to engage with a wider and younger audience, whilst becoming competitive in a rapidly expanding and exciting new discipline."
The team will also compete in tournaments such as Forza Motorsport, Project Cars 2, rFactor 2, Assetto Corsa, and RaceRoom. It'll also compete in the FIA Gran Turismo Sport World Championship.
Danny Engels, Head of Gaming Operations for G2 Esports added: "We are extremely excited to have two of the strongest and most successful brands in their respective worlds join forces. Esports racing connects our virtual environment with the real-life sport in a peerless fashion."
Spectrum Esports Advisors to Address Gaming Conferences Nationwide in 2019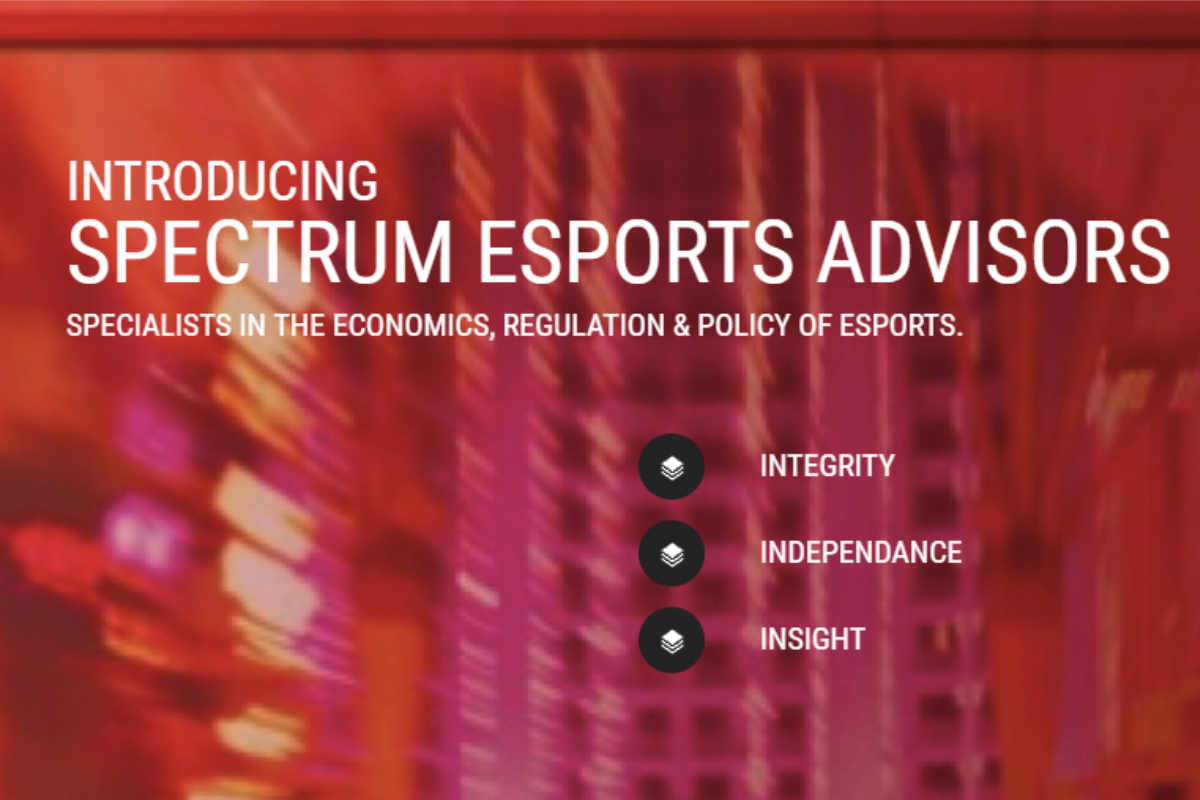 Reading Time:
2
minutes
Spectrum Esports Advisors (SeA), formed in 2018 to combine industry thought leaders in esports and casino gaming policy and operations, will be addressing a variety of audiences in 2019, as the casino and esports industries continue to converge. SeA has taken on a leading role in identifying opportunities, as well as regulatory and other challenges that operators in these sectors must confront.
SeA co-founder Alex Igelman, North America's premier esports entrepreneur, is in high demand at such events, particularly as interest in this emerging form of gaming grows.  Igelman, executive chairman and founder of Millennial Esports Corp. has already raised more than $25 million in capital for Millennial, and invested in cutting-edge esports properties and technologies, including mobile developer Eden Games, streaming analytics company Streamhatchet, and a first-of-its-kind esports arena in Las Vegas called "thE Arena."
Igelman, an esports pioneer who was the first to identify Las Vegas as the North American esports hub of the world, will be speaking at:
Chamber of Commerce Puerto Rico Gaming Conference,

San Juan, Puerto Rico

(

March 18

)
Indian Gaming Tradeshow & Convention,

San Diego

(

April 1

– 4, 2019)
ICE North American,

Boston

(

May 13

– 15, 2019)
East Coast Gaming Congress,

Atlantic City

(

June 12

– 13, 2019)
Casino eSports Conference,

Las Vegas

(

September 4

– 5)
SeA co-founder Michael Pollock, serves as managing director of Spectrum Gaming Group, an independent consultancy that specializes in the economics, regulation and policy of legalized gambling worldwide. Spectrum, which has worked in 38 US states and territories and in 47 countries on six continents, also serves as executive director of the National Council of Legislators from Gaming States (NCLGS).
Pollock will be speaking on gaming policy and other issues at:
International Masters of Gaming Law,

New Orleans

(

March 27

– 29)
ICE North American,

Boston

(

May 13

– 15, 2019)
East Coast Gaming Congress,

Atlantic City

(

June 12

– 13, 2019)
National Council of Legislators from Gaming States,

Minneapolis

(

July 12

– 14)
Casino eSports Conference,

Las Vegas

(

September 4

– 5)
SOURCE Spectrum Gaming Group