Gaming Isn't Just for Kids: What Teachers Need to Know About Esports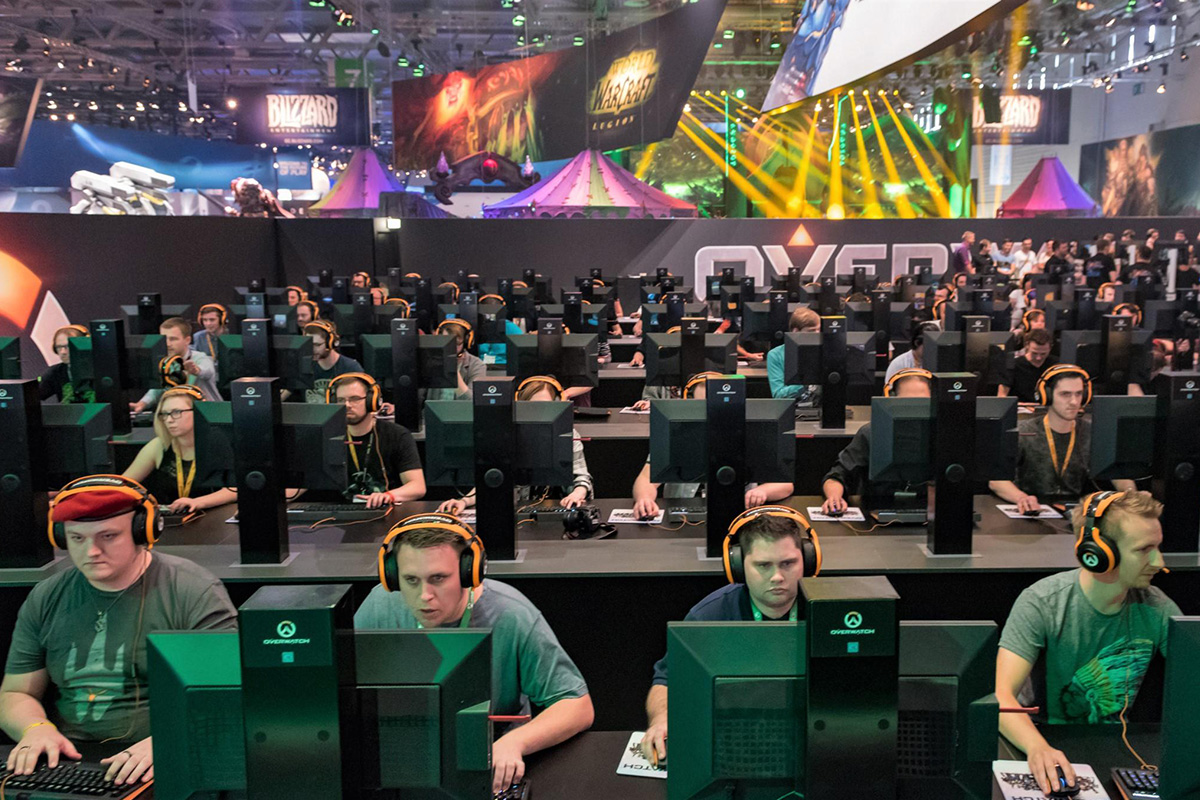 Reading Time:
3
minutes
DOTA 2, Heroes of the Storm, League of Legends and—of course—Fortnite.
You may know these as titles of popular video games, even if you aren't strictly a "game addict".
As a matter of fact video games and the communities, organizations and players surrounding them have become a global business—some worth potentially millions and millions of dollars.
These aren't just games anymore; they have emerged, along with other massive titles such as Overwatch, as a phenomenon it seems everyone is racing to catch up with. Playing these games competitively, known as esports, is on the verge of becoming not only a force in the business and entertainment world, but a factor in the classroom as schools start esports leagues and curriculum springs up around gaming culture. So what do educators need to know about it?
Twenty-seven million people watched the League of Legends Championship in 2017—more than Game 7 of the World Series and the final game of the NBA Finals
Let's start with the numbers, which are huge. Twitch, the leading game streaming platform, was purchased by Amazon in 2014 for $970 million dollars. Twenty-seven million people watched the League of Legends Championship in 2017—that's more than Game 7 of the World Series (23.5 million) and the final game of the NBA Finals (18 million). And 71,000 people watch Ninja, a popular video game streamer, play games on Twitch every day. It's not hard to see the draw for fans. It is virtually free to watch—all you need is an internet connection.
The shift to streaming and esports as the entertainment medium of choice for our students becomes clearer when you consider the demographics. Over 50 percent of baseball viewers are over the age of 55. It doesn't get much better for the NFL or NBA either at 47 and and 37 respectively. Simply put, our kids are playing and, more importantly for these leagues, watching.
College and Universities all over the world are taking note as well. Currently, competitive esports are on the rise at both the high school and collegiate level with scholarships being offered to top esports players. It is important to keep in mind why this is happening. This is not an educational play—this is a business play. There is no "educational upside" to offering a football scholarship. Schools want the best football players so their stadium is full, they sell shirts and get high TV ratings—the exact same desire they have for esports players. It is not hard to envision a world where the next star college competitors are the Overwatch team members, or the NCAA Call of Duty Championship winners or the hot new Fortnite player Syracuse just landed.
The world is starting to acknowledge that competitive gaming is a multifaceted industry. It's not just about liking video games. In order to be truly competitive, players must be highly skilled and devote incredible amounts of time and effort into practice. They must fine-tune their strategy and teamwork through expert coaching and stay sharp both mentally and physically. Esports could be just as much a valuable gateway into technology related jobs as teaching programming, robotics, graphic design and web design. Every student is different, and the pathway to their passions, is not the same. We've seen video games be the influence for thousands of the world's most successful people (including one of your writers, who cites the game Civilization II as being formative in becoming an educator). Maybe esports is what captivates that hard to reach student. Maybe an educator uses it as a way to turn that passion into achievement.
It is clear that competitive gaming is not going anywhere and, in fact, might just be your students' primary form of entertainment in the future, if it's not already. What can you do to tap into this excitement and energy?
Source: edsurge.com

BETER is to launch its brand-new iFrame solution to the industry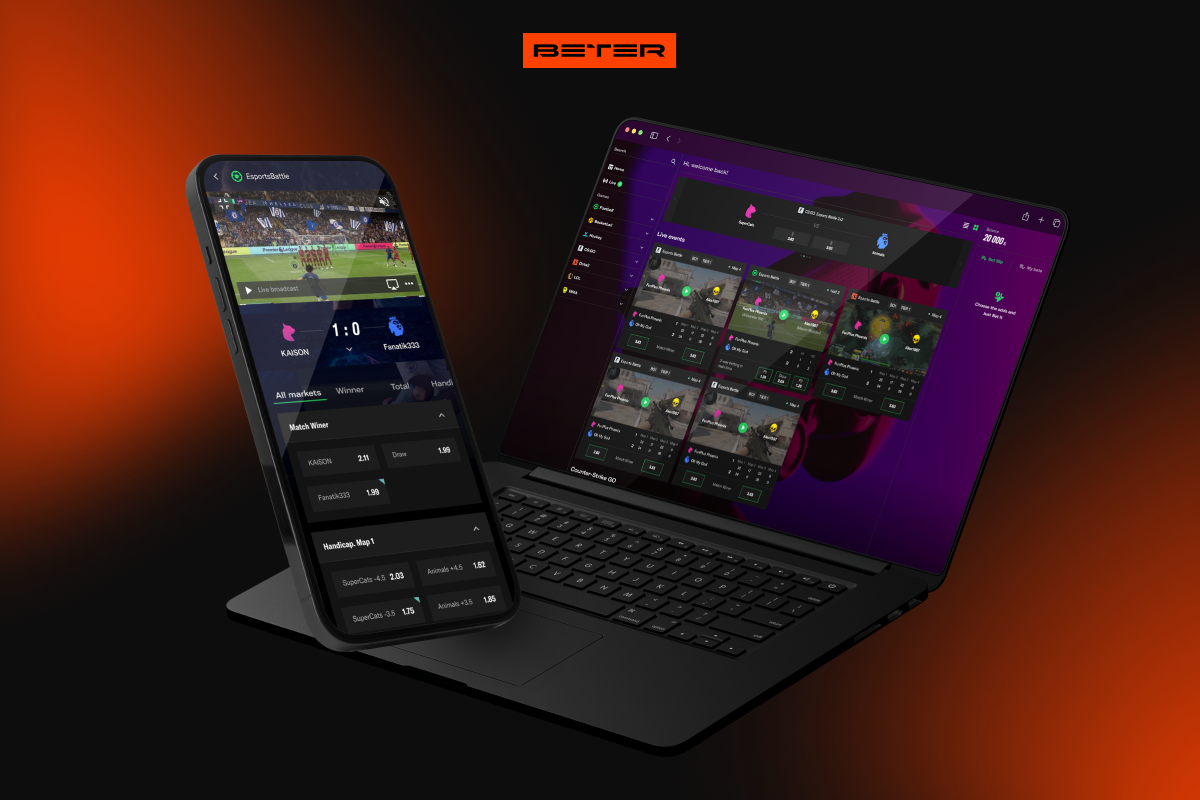 Reading Time:
2
minutes
The industry's leading content and data provider, BETER is launching its new iFrame solution that reinvents the esports betting experience and provides the industry with an exciting and engaging user experience.
Being a next-gen, player-oriented company, BETER has developed a bespoke and engagement-oriented UI that not only allows to place bets but also creates a "Twitch-like" experience with only the most popular esports events of unmatched quality.
BETER's Chief Product Officer, Alex Lobov, said:
"At BETER, we believe that when it comes to the new generation of players, operators should apply radically new approaches that are not just betting and revenue-oriented but also drive engagement. With our plug-and-play iFrame, BETER's partners get a bespoke solution supported by our IT professionals, traders and risk managers, allowing them to engage their audiences and enhance customer experience efficiently.
IFrame solutions available on the market are all look-alikes in terms of the user interface. Usually, they are not targeted at a specific esports audience and offer the same betting experience we all used to see on sportsbooks. Our team has reinvented the esports betting experience to meet all needs of the new generation of players and give them even more exciting opportunities."
According to BETER, their brand-new iFrame interface will attract a wider audience of esports fans looking for their favourite and fast matches. This solution has a winning combination of its UI/UX, a wide selection of global esports tournaments, and the most accurate odds and markets.
"Our team designed an iFrame solution with a responsive and user-friendly UI that allows switching between traditional and fresh Esports view to engage all possible audiences, be it bettors who prefer classic sportsbook UI or next-gen players," Alex Lobov added.
The solution's back end provides operators with all the necessary tools to manage their operations. In addition to an innovative UI that can be customised, BETER's iFrame provides operators with a lightning-fast integration process.
Indian DOTA 2 Team Scripted History once again, won the bronze medal at Commonwealth Esports Championship 2022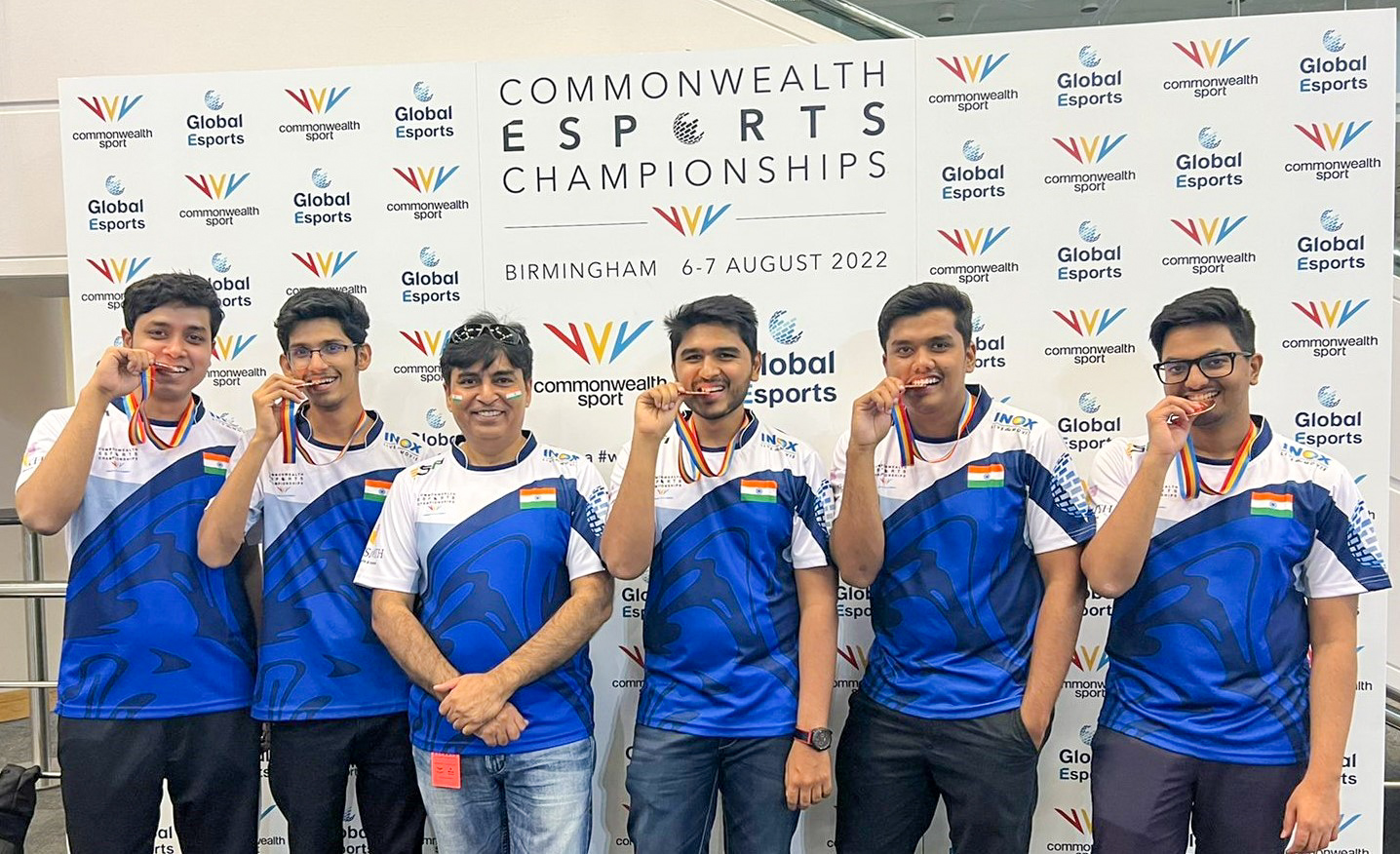 Reading Time:
3
minutes
First, it was during the Asian Games 2018 where Tirth Mehta got the bronze medal in esports (demonstration title) and now the Indian DOTA 2 team produced a power-packed performance to clinch the bronze medal at the first-ever Commonwealth Esports Championship on Sunday.
The Indian Dota 2 team, comprising Moin Ejaz (captain), Ketan Goyal, Abhishek Yadav, Shubhnam Goli, and Vishal Vernekar, defeated New Zealand by 2-0 in a best-of-three format. Despite the early pressure from New Zealand, the Indian contingent kept a cool head and won the first two rounds by taking the enemy's ancient with their intense gameplay and strategies.
"This win symbolises the amount of hard work the team has put in over the years and we dedicate this win to our country. Winning a medal at the Commonwealth was a dream for us and we're super proud as a team. We were very much aware before leaving for Birmingham that the tournament was going to be tough. Keeping in mind the intensity and level of the game on such an international platform, each and every team member gave their best shot during the practice sessions. We have invested a lot of time in preparing the strategies and improving our gameplay, which finally culminated in this win. We would like to thank the Esports Federation of India (ESFI) and Lokesh Suji Sir for their continuous support, motivation & encouragement. We hope that this win will encourage more tournaments around DOTA 2 and other esports titles, which will help the ecosystem as a whole to grow in our country," said an elated Indian DOTA 2 skipper Moin Ejaz after winning the bronze medal.
Earlier in the DOTA 2, India came away with a convincing victory against Wales, got a bye against Trinidad and Tobago, but lost to England. They went on to the semi-finals but couldn't go past Malaysia's team and ended with a bronze medal match with New Zealand, which the team won convincingly.
"This is a historic win. The team DOTA has made the entire country proud by winning the bronze medal in the first-ever Commonwealth Esports Championship 2022. Moreover, it's a dream come true for the Indian Esports Ecosystem as we have won the bronze medal at the Asian Games 2018 as well. The entire esports community is overwhelmed with this win and will fuel many esports athletes to represent India on a global stage in coming years," said Lokesh Suji, Director of Esports Federation of India and Vice President of the Asian Esports Federation.
"Our next stop will be Asian Games 2022, where Esports is a proper medal event, and our focus is to excel in the tournament with multiple podiums finishes and bringing the laurels for our country. The esports community wants and requires esports to be recognised by the government as a sport in India to gain the benefits and support any sports community and athletes would receive. We want our esports industry to grow, develop and be nurtured just like any other sports in India," added Mr Suji.
The Indian team in the Rocket League, which Hargun Singh led with Sandeep Sahani and Rushil Reddy, were not able to make it through after losing out to Canada by 3-0 in the best of five series in their first group stage match. The team faced similar defeats against Wales and England, which resulted in their exit from the Commonwealth Esports Championship early in the group stage.
One of the country's top sports and Esports specialised communication firms, Artsmith – Concepts & Visions and India's Leading Multiplex chain INOX continue their support for this prestigious tournament as the communication and multiplex partners of ESFI, respectively.
Commonwealth Games & Global Esports Federation organised the inaugural multi-nation esports tournament, scheduled in Birmingham from August 6-7. The 2022 Commonwealth Esports Championships were conducted at the International Convention Centre in Birmingham with the presence of the world's top Esports teams. Alongside DOTA2 and Rocket League, PES2022 was also part of the tournament.
WePlay Esports is a finalist of Ragan's 2022 Video, Visual & Virtual Awards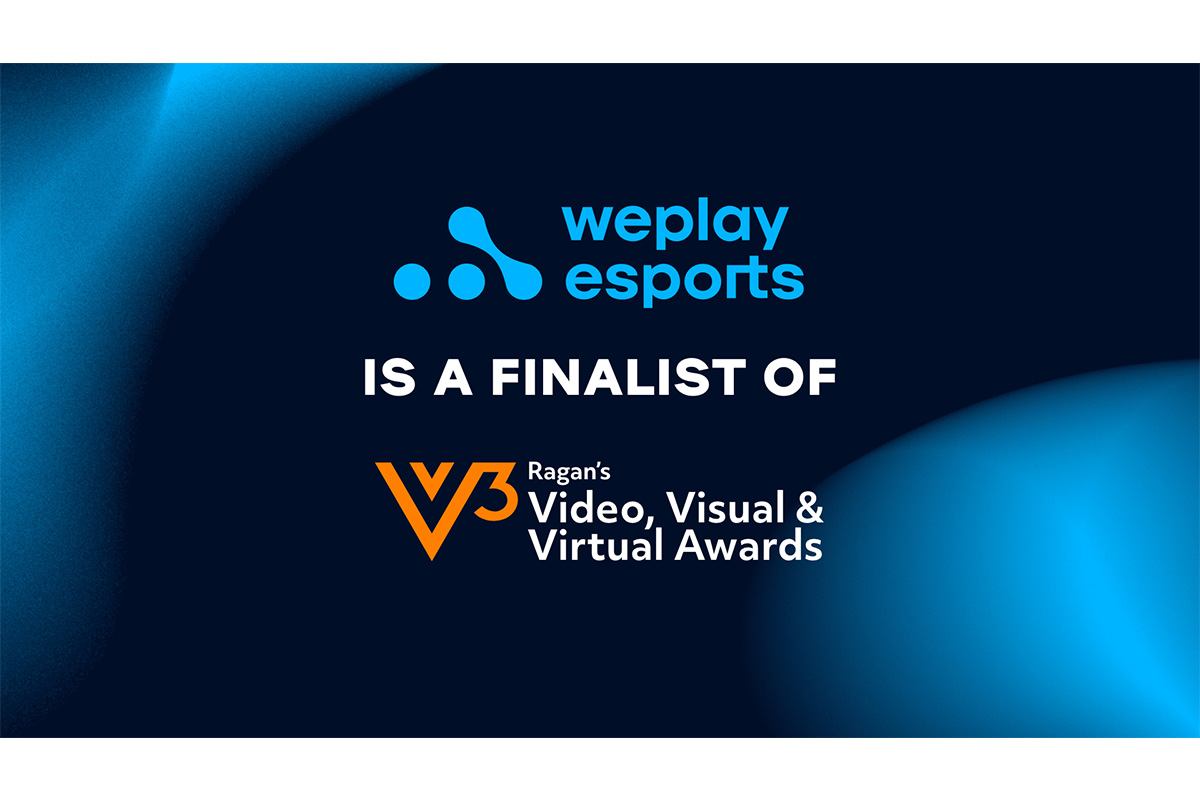 Reading Time:
2
minutes
WePlay AniMajor got shortlisted as a Livestream Event of the year by Ragan's 2022 Video, Visual & Virtual Awards.
Ragan's Awards evaluate video, visual design, and virtual events that managed to engage with audiences remotely. WePlay AniMajor took place amid a COVID-19 epidemic, so sanitary restrictions didn't allow the presence of spectators at the WePlay Esports Arena, Kyiv. Nevertheless, the event went down in history as the most popular Dota 2 Major during the pandemic era – the tournament got 647 214 peak viewers, and the general number of hours watched was more than 37 million based on Esports Charts.
"One may think there is no significant difference between organizing an offline event and an online one. However, the atmosphere of a LAN tournament with spectators is a blast. Our task was to create an event that would be remembered by our viewers forever, even if they couldn't attend in person.
The music, the setting, AR, and other details all made up a new world where our viewers wanted to stay longer. For us, getting recognition for our work is so much needed right now when it's impossible to make this event happen in Kyiv again due to the Russian invasion", says Maksym Bilonogov, chief visionary officer and general producer at WePlay Esports.
The entire WePlay Esports team is waiting for the announcement of the winners, who will be revealed on August 24.