Gaming Isn't Just for Kids: What Teachers Need to Know About Esports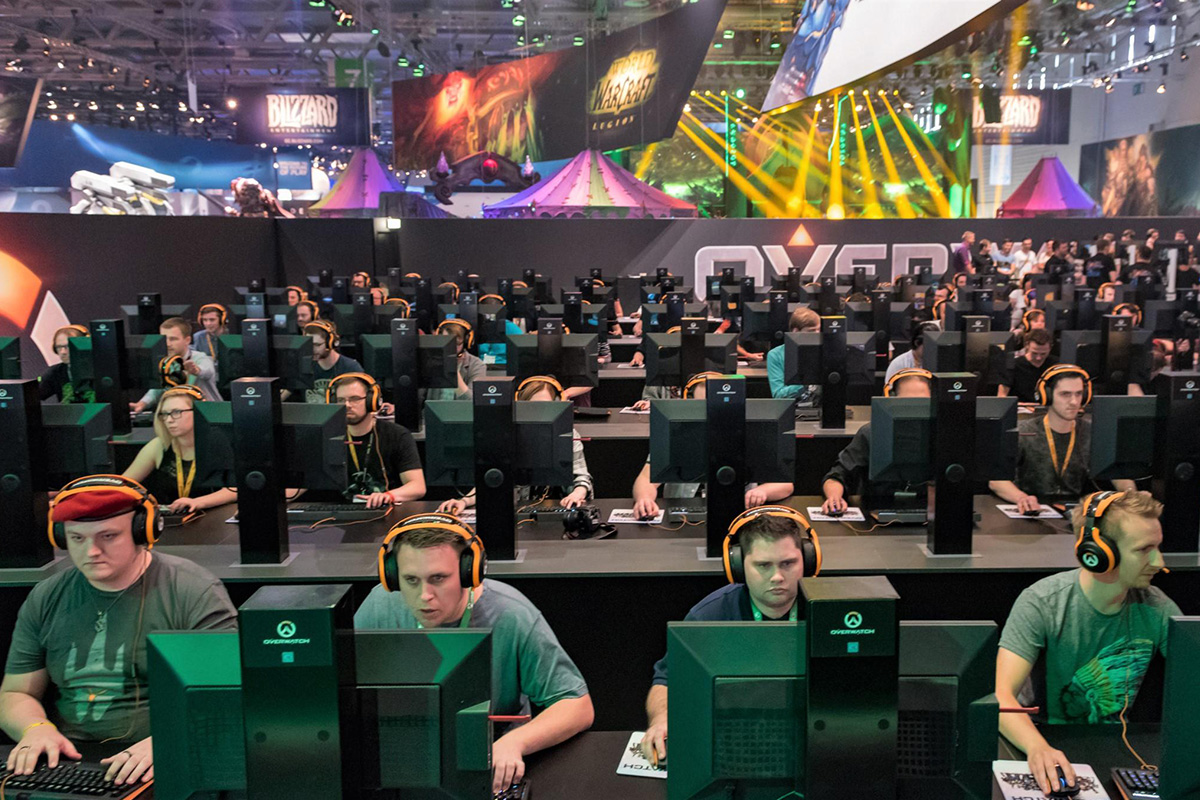 Reading Time:
3
minutes
DOTA 2, Heroes of the Storm, League of Legends and—of course—Fortnite.
You may know these as titles of popular video games, even if you aren't strictly a "game addict".
As a matter of fact video games and the communities, organizations and players surrounding them have become a global business—some worth potentially millions and millions of dollars.
These aren't just games anymore; they have emerged, along with other massive titles such as Overwatch, as a phenomenon it seems everyone is racing to catch up with. Playing these games competitively, known as esports, is on the verge of becoming not only a force in the business and entertainment world, but a factor in the classroom as schools start esports leagues and curriculum springs up around gaming culture. So what do educators need to know about it?
Twenty-seven million people watched the League of Legends Championship in 2017—more than Game 7 of the World Series and the final game of the NBA Finals
Let's start with the numbers, which are huge. Twitch, the leading game streaming platform, was purchased by Amazon in 2014 for $970 million dollars. Twenty-seven million people watched the League of Legends Championship in 2017—that's more than Game 7 of the World Series (23.5 million) and the final game of the NBA Finals (18 million). And 71,000 people watch Ninja, a popular video game streamer, play games on Twitch every day. It's not hard to see the draw for fans. It is virtually free to watch—all you need is an internet connection.
The shift to streaming and esports as the entertainment medium of choice for our students becomes clearer when you consider the demographics. Over 50 percent of baseball viewers are over the age of 55. It doesn't get much better for the NFL or NBA either at 47 and and 37 respectively. Simply put, our kids are playing and, more importantly for these leagues, watching.
College and Universities all over the world are taking note as well. Currently, competitive esports are on the rise at both the high school and collegiate level with scholarships being offered to top esports players. It is important to keep in mind why this is happening. This is not an educational play—this is a business play. There is no "educational upside" to offering a football scholarship. Schools want the best football players so their stadium is full, they sell shirts and get high TV ratings—the exact same desire they have for esports players. It is not hard to envision a world where the next star college competitors are the Overwatch team members, or the NCAA Call of Duty Championship winners or the hot new Fortnite player Syracuse just landed.
The world is starting to acknowledge that competitive gaming is a multifaceted industry. It's not just about liking video games. In order to be truly competitive, players must be highly skilled and devote incredible amounts of time and effort into practice. They must fine-tune their strategy and teamwork through expert coaching and stay sharp both mentally and physically. Esports could be just as much a valuable gateway into technology related jobs as teaching programming, robotics, graphic design and web design. Every student is different, and the pathway to their passions, is not the same. We've seen video games be the influence for thousands of the world's most successful people (including one of your writers, who cites the game Civilization II as being formative in becoming an educator). Maybe esports is what captivates that hard to reach student. Maybe an educator uses it as a way to turn that passion into achievement.
It is clear that competitive gaming is not going anywhere and, in fact, might just be your students' primary form of entertainment in the future, if it's not already. What can you do to tap into this excitement and energy?
Source: edsurge.com
MEC to Offer Mobile Gamers a Wildcard Entry Chance at World's Fastest Gamer Competition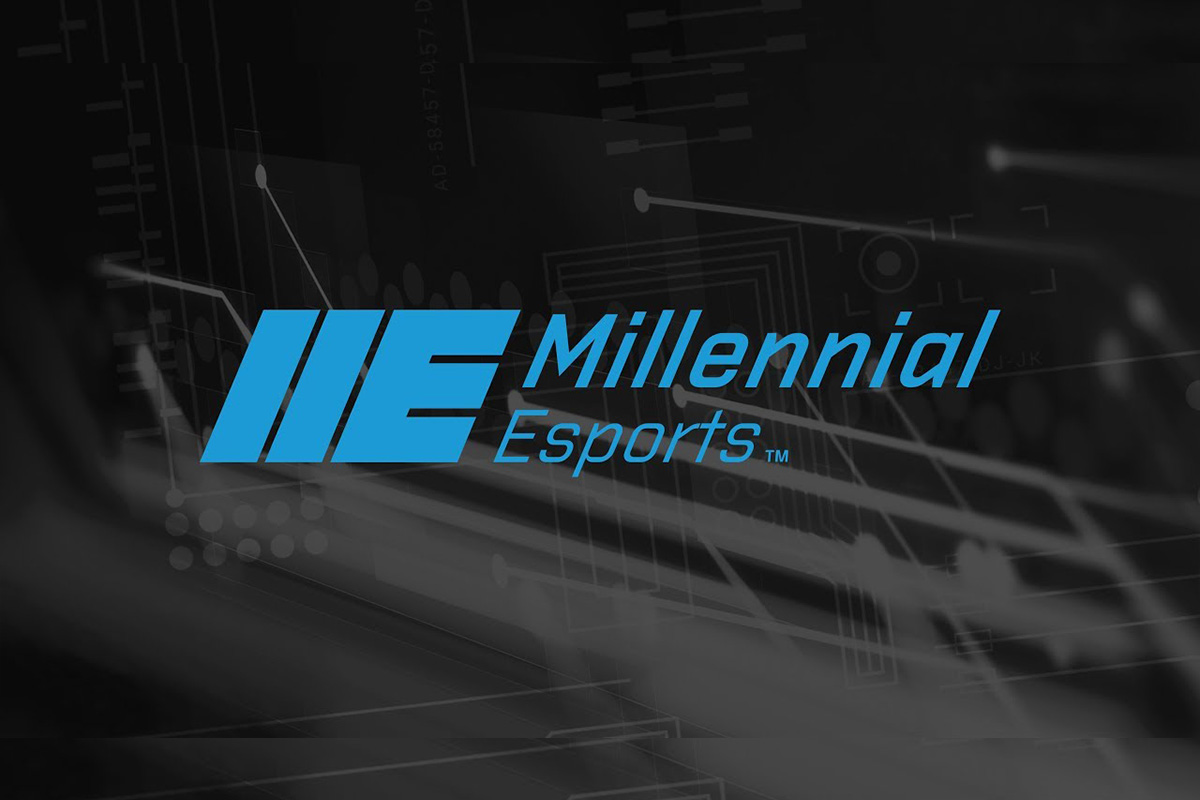 Reading Time:
1
minute
Millennial Esports Corp is going to offer the mobile gamers a wildcard entry into MEC's World's Fastest Gamer competition via its Gear.Club mobile racing game. Entry for World's Fastest Gamer will begin on July 20 and continues through to August 8.
"This is a perfect example of the synergies we are able to achieve with our intellectual property and assets. This initiative will introduce a new motorsports-focused audience to Gear.Club while also linking World's Fastest Gamer with the huge and growing mobile gaming market," Millennial Esports President, Darren Cox said.
World's Fastest Gamer will bring together eight hand-picked esports racing champions from different gaming titles, gaming platforms and countries. Two wildcard entrants – one from desktop gaming and one from the Gear.Club mobile platform will complete the ten finalists. These ten gamers will then compete for the opportunity to race an entire season for real starting in early 2020.
"The beauty of esports racing is the costs for entry are significantly lower than trying to compete in the real world. But not everyone can afford a gaming console, let alone a full-on PC and gaming rig. We want to open up the opportunity to everyone. If you have a smartphone or mobile device – you can enter World's Fastest Gamer thanks to Gear.Club," Cox said.
"For World's Fastest Gamer, we are trying to find the best of the best, no matter who they are. We want to know whether there is an incredibly talented gamer out there who had never even considered they might be fast enough to compete in real life," Cox added.
"The Godfather of Esports Racing" Takes Top Step at Millennial Esports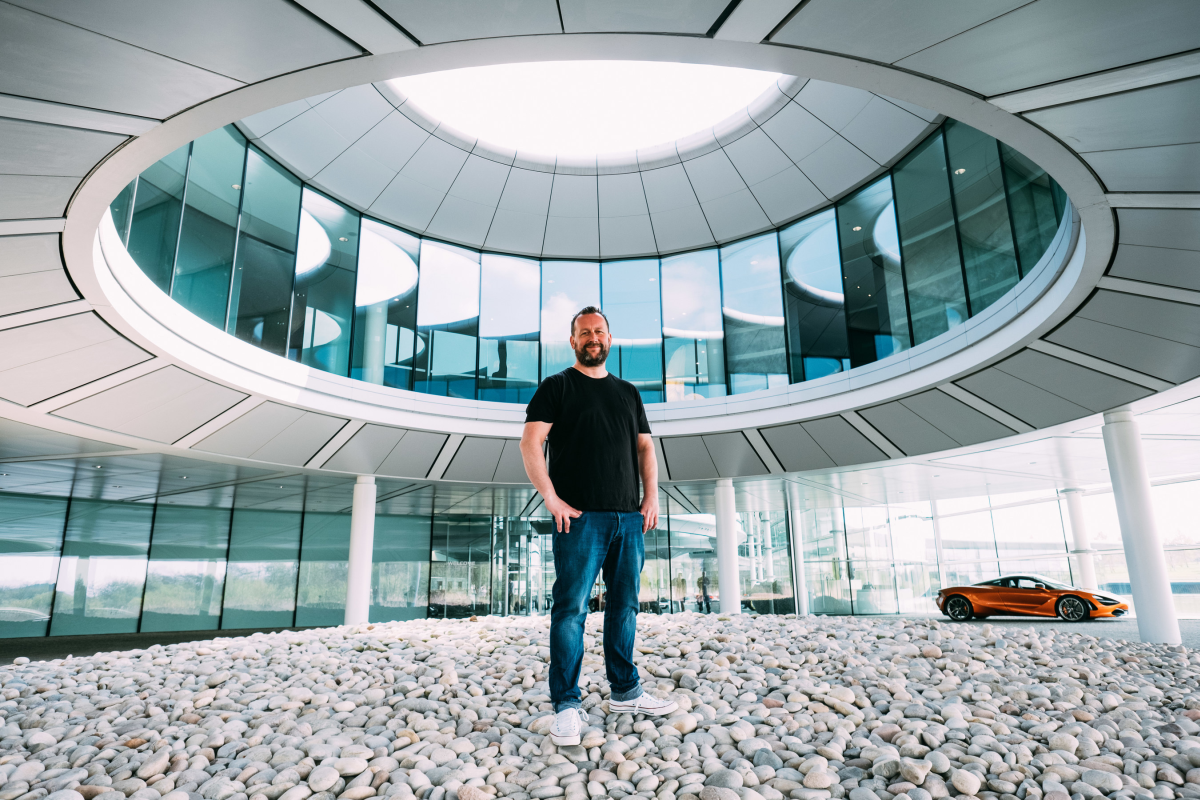 Reading Time:
2
minutes
Darren Cox, Founder of Nissan's famed GT Academy, now behind the wheel as CEO
Millennial Esports Corp. ("Millennial" or the "Company," TSX VENTURE: GAME, OTCQB: MLLLF), has appointed Darren Cox as company CEO and President, effective immediately. The founder of Nissan and Sony's GT Academy, Cox previously served as Nissan's Head of Global Motorsport. Also the man behind World's Fastest Gamer, Cox has spent more than two decades immersed in the automotive, motorsport, and gaming industries, earning the moniker "The Godfather of Esports Racing."
"Darren has proven throughout his career and during his time with Millennial that he is an innovative thinker with an innate ability to get things done," said Board member Peter Liabotis. "In appointing Darren as CEO, we have not only secured the best man for the job, we have also reaffirmed our commitment to esports racing and marketing data for the growing esports industry."
Cox made his mark in the motorsport industry as Global Motorsport Director for Nissan and head of Global Sales and Marketing for the Nissan Motorsport Brand. During his time with Nissan, Cox was responsible for the ground-breaking GT Academy program between 2008 and 2015, which took PlayStation gamers and turned them into international racing drivers for the Japanese manufacturer.
Previously, during his 18-year tenure at the Renault Nissan Alliance, Cox held several senior positions including Digital Marketing Director for Europe where he was responsible for, amongst other areas, customer data for marketing. It was in this role that Cox first realized the incredible value of data collection and analysis.
"I have seen the potential of Millennial Esports from day one and am excited to shape the company's future with the talented group of people we have assembled," said Cox in welcoming his move from Global CMO and President to CEO and President.
"That future is an unwavering focus on esports racing and data provision for the esports industry as a whole. These are still white spaces with a huge upside in terms of revenue that we can exploit through a combination of my background and our assets, such as our in-house gaming studio Eden Games and our data experts at Stream Hatchet."
Cox replaces hospitality and technology industry veteran Steve Shoemaker, who has successfully completed his work in restructuring the company. "Steve has done a tremendous job leading the company to focus on its core esports racing and data analytics assets while reducing its overhead cost structure and moving the company towards profitability. We would like to thank Steve for his efforts in positioning the company for its next phase of growth and wish him well in his next endeavour," said Board member Bryan Reyhani.
About Millennial Esports Corp.
Millennial Esports Corp. (MEC) recently restructured its business and leadership team. MEC now focuses exclusively on two areas – esports racing and esports data provision. With publishing, IP, content, and data expertise in its portfolio, combined with a new board and management team, MEC is ready to lead the rush to profitability in the esports industry.
MEC aims to revolutionise esports racing and the racing gaming genre via its industry-leading gaming studio Eden Games (Lyon France) which focuses on mobile racing games and its unique motorsport IP, including World's Fastest Gamer (created and managed by wholly-owned subsidiary IDEAS+CARS, Silverstone UK).
Building on the leading position of Stream Hatchet (a Barcelona, Spain-based wholly-owned subsidiary) MEC provides robust esports data and management information to brands, sponsors, and industry leaders. This data allows the esports industry to use this data to monetize the huge number of eyeballs in the gaming and esports space.
SOURCE Millennial Esports Corp.
IDN Media Officially Enters Esports By Acquiring ggwp.id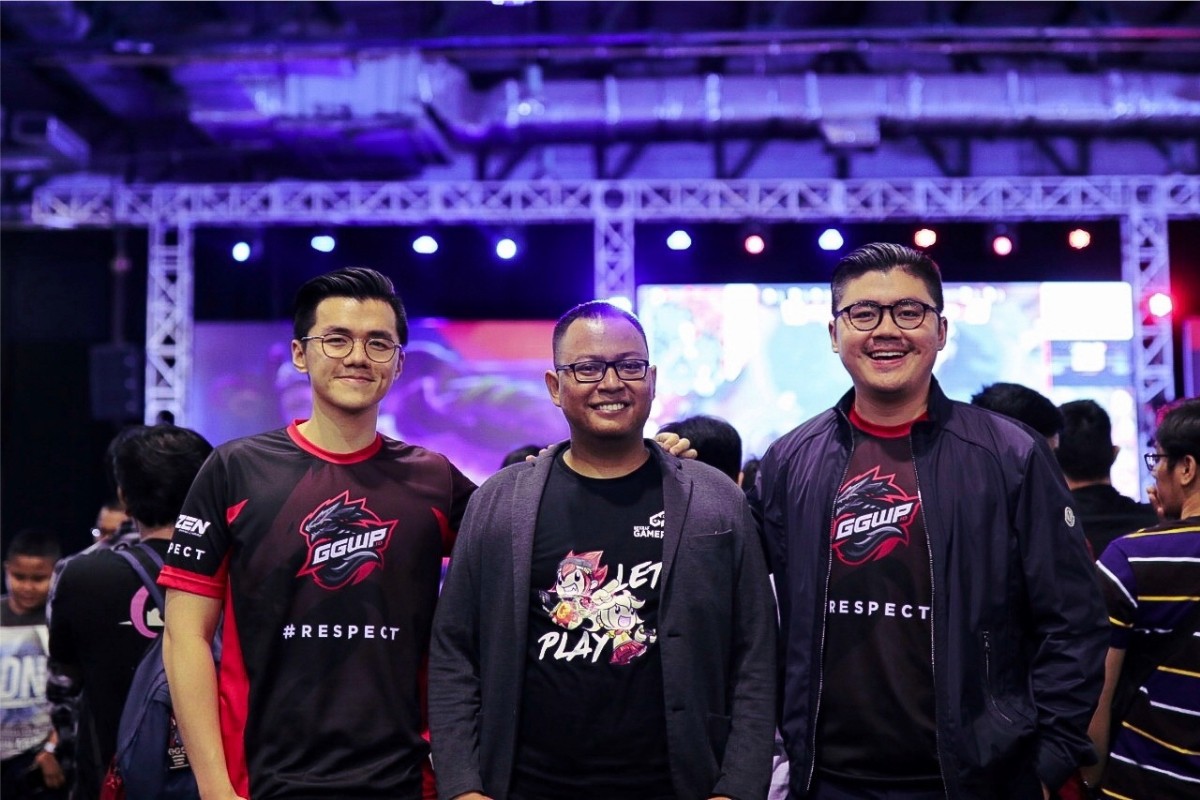 Reading Time:
2
minutes
IDN Media officially enters the eSports industry by acquiring GGWP.ID, the leading eSports media in Indonesia. Ricky Setiawan, who is the founder of GGWP.ID, will keep his role as the CEO of a 60-people team of GGWP.ID.
The eSports industry has grown rapidly in the past few years, especially in Indonesia. Understanding the potential, IDN Media believes that eSports' massive growth is just the beginning. It is indicated by the increase number of eSports players, viewers, and enthusiasts in Indonesia. As a result, 2019 and 2020 are projected to be the years of eSports by many industry experts.
As a one-stop eSports company, GGWP.ID will have 4 main business units: 1) eSports Media, 2) eSports Tournament Platform, 3) eSports Team, and 4) eSports Creative. eSports Media is a multi-platform media for eSports enthusiasts in Indonesia. eSports Tournament Platform is a platform that allows eSports enthusiasts to create and organize tournaments by themselves instantly. eSports Team is a professional eSports team that competes in popular games. eSports Creative is a multi-platform digital agency focusing on brand storytelling, content creation, and online activation.
In addition, GGWP.ID also hosts the leading gaming event in Indonesia, Game Prime, together with BEKRAF (Badan Ekonomi Kreatif) Republik Indonesia /  IACE (Indonesian Agency for Creative Economy) and AGI (Asosiasi Game Indonesia) – an Indonesian game association.
IDN Media is aiming to make GGWP.ID become the 'ESPN' of eSports in Indonesia and would like to change the perception about eSports from its stereotypical perspective – that playing games brings negative impacts. In fact, eSports can improve intelligence, teamwork, focus, and strategic thinking for Millennials and Gen Z. Through GGWP.ID, IDN Media wants to build more awareness and exposure of the opportunities that eSports can bring to society, including to eSports players, enthusiasts, content creators, and brands.
Winston Utomo, Founder & CEO of IDN Media – "We are very excited to enter the eSports industry and work together with Ricky and the whole GGWP.ID team. We believe that the eSports phenomenon has just begun. With GGWP.ID, we envision to create the biggest and most impactful eSports company in the region for Millennials and Gen Z."
Ricky Setiawan, Founder & CEO of GGWP.ID – "We are very thrilled to join IDN Media and to work together with Winston, William, and the whole IDN Media team. As the leading media company for Millennials and Gen Z in Indonesia, IDN Media can help us reach more audience and accelerate our vision to make eSports available for everyone."