How the Gaming Industry Utilises the Power of Football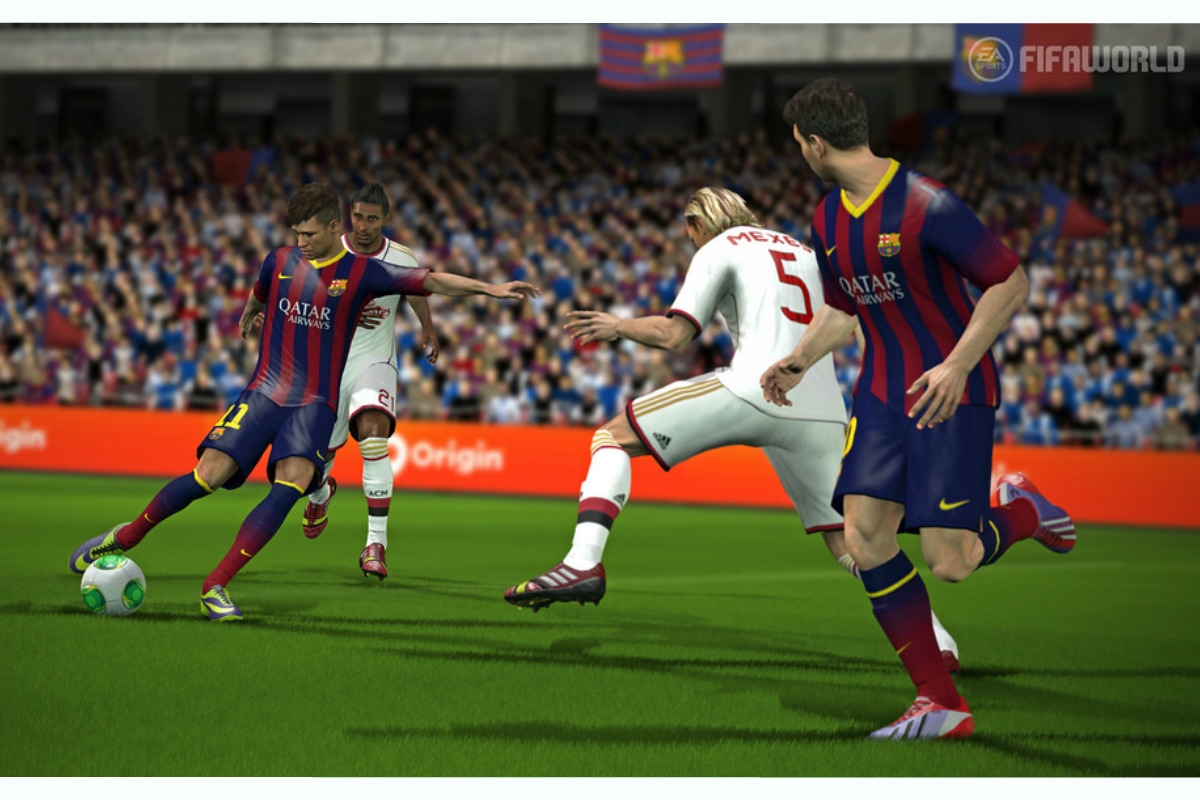 Reading Time:
3
minutes
After a glorious FIFA World Cup summer, we once again make the return to domestic matters with all of Europe's elite leagues now underway. Yes, the football season has resumed in all its relentless glory, and while not all of us can be top players, earning millions and enjoying the Instagram lifestyle, we can, in part, join in. How? Through video games where football isn't just about pretending to be Mo Salah or Pep Guardiola—it's about so much more.
Following the success of the World Cup-based, free-to-play competition, the "$100 MILLION Challenge", The Stars Group rebooted their Spin & Go games into Spin & Goals—and their game Football Star is just the latest example of the gaming industry piggy-backing off of football's popularity to promote its products. However, when it comes to video games, there are two staples of any new football season, the first of which is Football Manager. This year's management sim is released on November 2 and will be titled "Football Manager 2019". Evolving over the last 25 years from the original title "Championship Manager", this game created—and then defined—the genre, and since its conception, no one else gets remotely close. For those of you looking for the ultimate football management experience, you need Football Manager 2019 in your life.
This game covers everything from on-field tactics to squad management. You must ensure that you keep rested players happy while working with the medical staff to maintain peak squad fitness. The real beauty of the game, though, comes from the transfer market where you get to scout, buy, and, of course, sell players in order to construct your winning team. Makers Sports Interactive have produced a game so definitive that scenarios mirror real-life situations that today's managers have to deal with. It also comes with an accurate global database so massive that it contains pretty much every player in every league around the world. The only major league that the game didn't hold the licence rights for was Germany's Bundesliga, but that, too, will now be added in this year's edition.
Play the Real Thing
The other staple of a new football season is EA Sport's FIFA 19 (as it will be titled this year). The makers spare no expense, and it shows. It's expensive and luxurious and it is unquestionably the "football game of football games". Popular the world over, and now considered to be an e-sport, FIFA 19's graphics are so accurate that you feel like you could be watching a live match. And the commentary comes off as real and authentic, too. Thanks to the related mini-game, FIFA Ultimate Team, the game also encourages you to purchase in-game Panini-style stickers to build up your dream team. This feature also works on mobile. Also popular is the "journey mode" that puts you in control of an aspiring pro's career; it's your job to turn him in to an international superstar. FIFA 19 is due out on September 28, and, for the first time, it will include the full Champions League licence.
The other sim, very much in FIFA's shadow but still very much loved, is Pro Evolution Soccer 2019. There was a time when Pro Evolution Soccer (PES) and FIFA were going head-to-head, but this feels like a long time ago now, as FIFA has pulled away in such style. This is largely due to budgets, as Konami never had all the licences that its richer rival had. Whereas FIFA offered all teams, PES offered "North London Reds" and "Man Blue". They do, however, have Barcelona and Liverpool (whom they sponsor) on their books so it's not all bad. And, for the record, the gameplay is not bad either—thanks to the silkiness of its passing system and the on-pitch feel— which is why PES still has many fans. PES 2019 is already available for the loyalists among you.
90's Arcade Classic
Speaking of loyalists, back in the 90's there was a cherished classic, pixel-heavy, no-frills football game that gained an army of fans, thanks to its vastly different offering. Back then, Sensible Soccer was considered to be the king of football games, even when considered among better-looking releases. Now, almost 25 years on, the arcade-style game will soon be making a return under the name Sociable Soccer. And, comfortingly, this will be released using 3D tools from Jon Hare's Tower Studios, the studio that brought us its beloved predecessor. However, this is very much a "watch this space" matter at the moment, as Sociable Soccer is currently only available via Steam Early Access for PC. One early teaser to look out for is a player-card in-game feature similar to FIFA's Ultimate Team, and while it looks as though it will initially be a PC game, console versions are also planned. These new releases and rebooted, old favourites just go to prove that there remains a healthy appetite for football games and, quite frankly, long may that continue.
Tabcorp to Write Down its Wagering and Media Business by €605M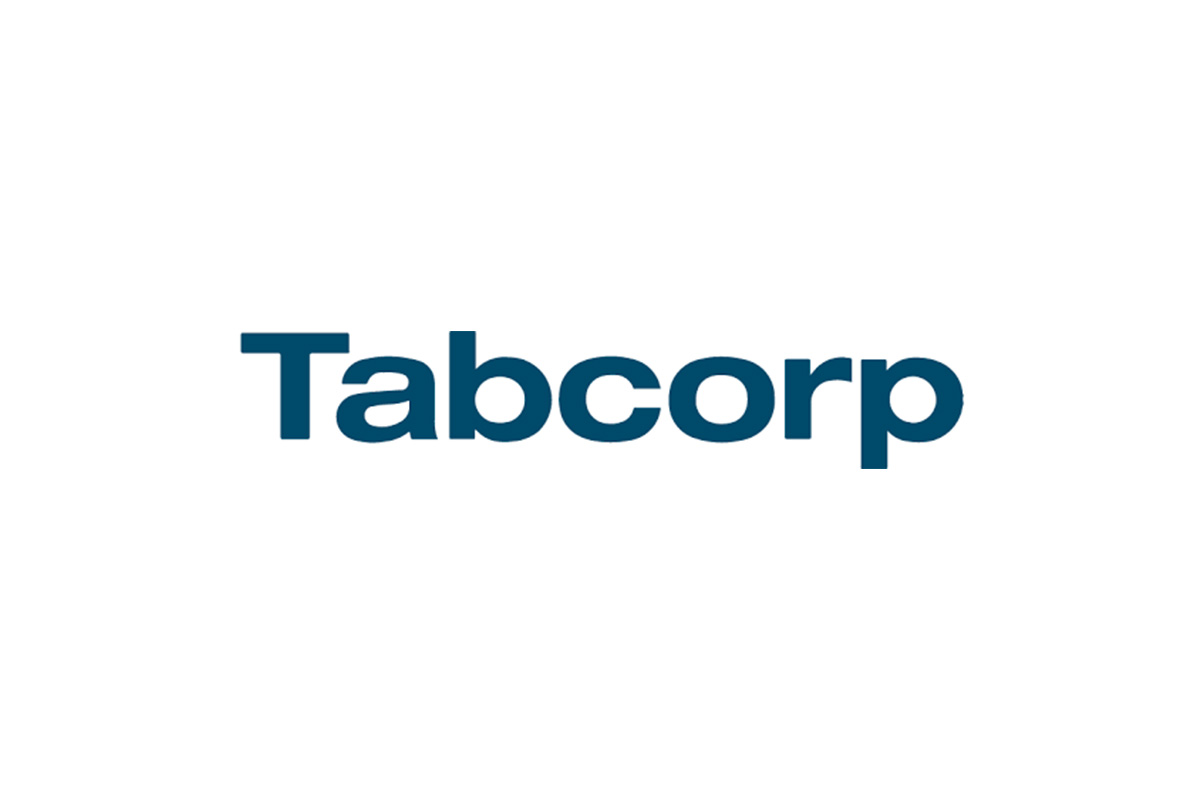 Reading Time:
2
minutes
Tabcorp Holdings is going to write down its wagering and media business by at least AUD 1 billion (€605m) as a result of COVID-19 shutdowns and "the possible acceleration of retail contraction."
The business made its announcement in a filing to the ASX Exchange, announcing that it has conducted a "review of assets" under which it plans to incur a write-down of $1 billion to $1.1 billion under its financial results for the year ending 30 June 2020.
The expected write-down is based on "potential decline in consumer confidence and increased economic uncertainty" in the wake of the pandemic and "potential acceleration of retail contraction and uncertainty regarding longer-term impacts as an indirect result of the pandemic."
The operator expects EBITDA to be in the range of $990 million to $1 billion – down from $1.12 billion in 2019, issuing its preliminary unaudited results for the year ended 30 June 2020.
Net income is estimated to range between $267 million and $273 million for the year, excluding the non-cash goodwill impairment charges. This will be a fall of at least 31% from last year's $396 million net income.
"COVID-19 has materially impacted our Wagering & Media and Gaming Services businesses. We are facing into a challenging and uncertain environment, and the current operating conditions and those expected into the future are relevant factors in assessing the value of the goodwill in those businesses at this time," David Attenborough, Managing Director and CEO of Tabcorp, said.
"We remain confident in the strength and resilience of Tabcorp's diversified portfolio of assets and are pleased that integration is now substantially complete. We are focused on supporting our people and partners during these challenging times while ensuring that Tabcorp emerges strongly post COVID-19," Attenborough added.
Last week, Attenborough stepped down from his role as chief executive after coming under growing pressure from investors over the performance of the company.
Bet-at-home.com Releases H1 2020 Results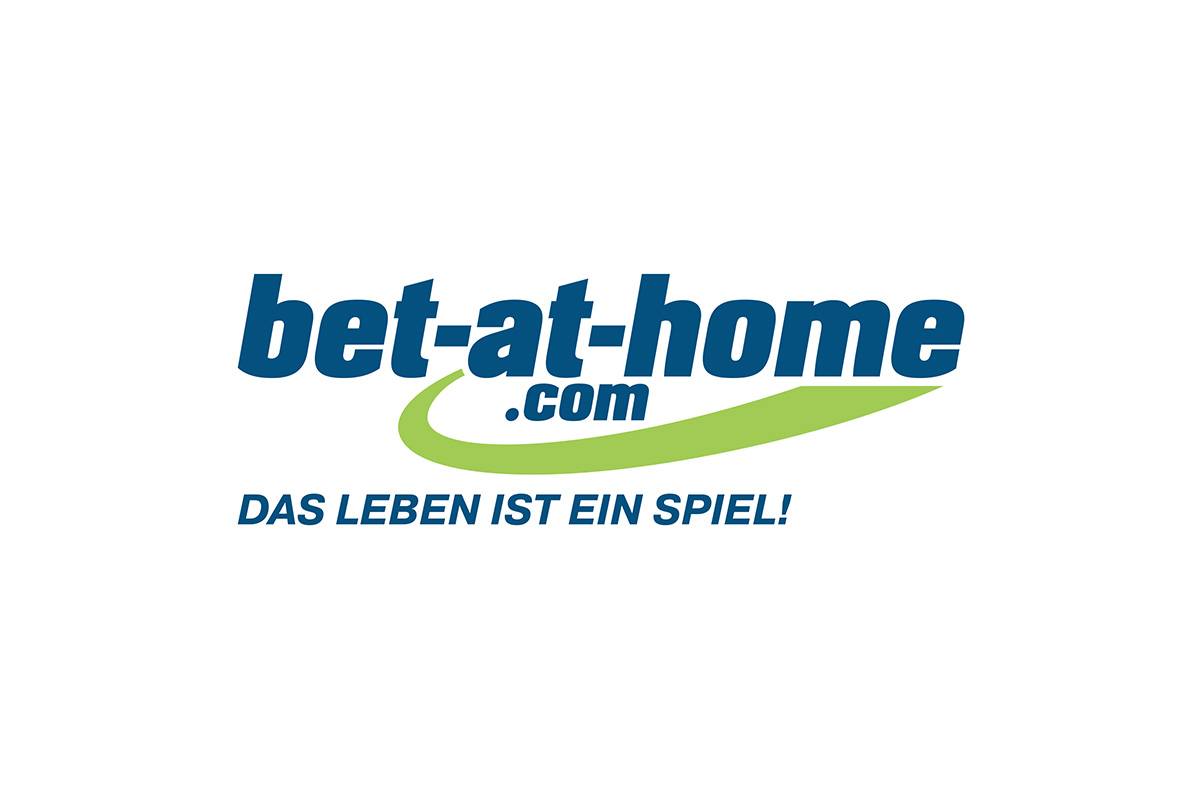 Reading Time:
< 1
minute
Bet-at-home.com has released its financial results for the first half of 2020. The company reported a gross betting and gaming revenue of €62.3m and EBITDA of €15.8m.
"The impact of the pandemic became noticeable from mid-March 2020, when international sporting events were canceled or postponed. In this phase, however, the demand for alternative betting offers remained almost unchanged, as customers of the bet-at-home.com group switched to esports and marginal sports," the company stated.
"With a step-by-step resumption of playing activities in the national European football leagues in May 2020 and the postponement of important events such as the Champions League and Europa League, the usually low-revenue summer months are positively influenced. In addition, the resumption of international tennis tournaments is to be expected in the second half of 2020.
"The online gaming segment including casino, live casino, virtual sports and poker was not negatively affected by the pandemic.
"As far as the outlook for the whole year is concerned, from the current perspective the management board still expects gross betting and gaming revenue between €120m and €132m in the financial year 2020.
"The decline in gross betting and gaming revenue compared to the financial year 2019 is attributable to legal restrictions in individual markets. A potential decline in revenues due to regulatory changes in Germany can currently not be estimated and is therefore not considered."
Mindleap Health™ Expands its Digital Mental Health Programs for Addiction, Psychedelic Integration and Holistic Wellness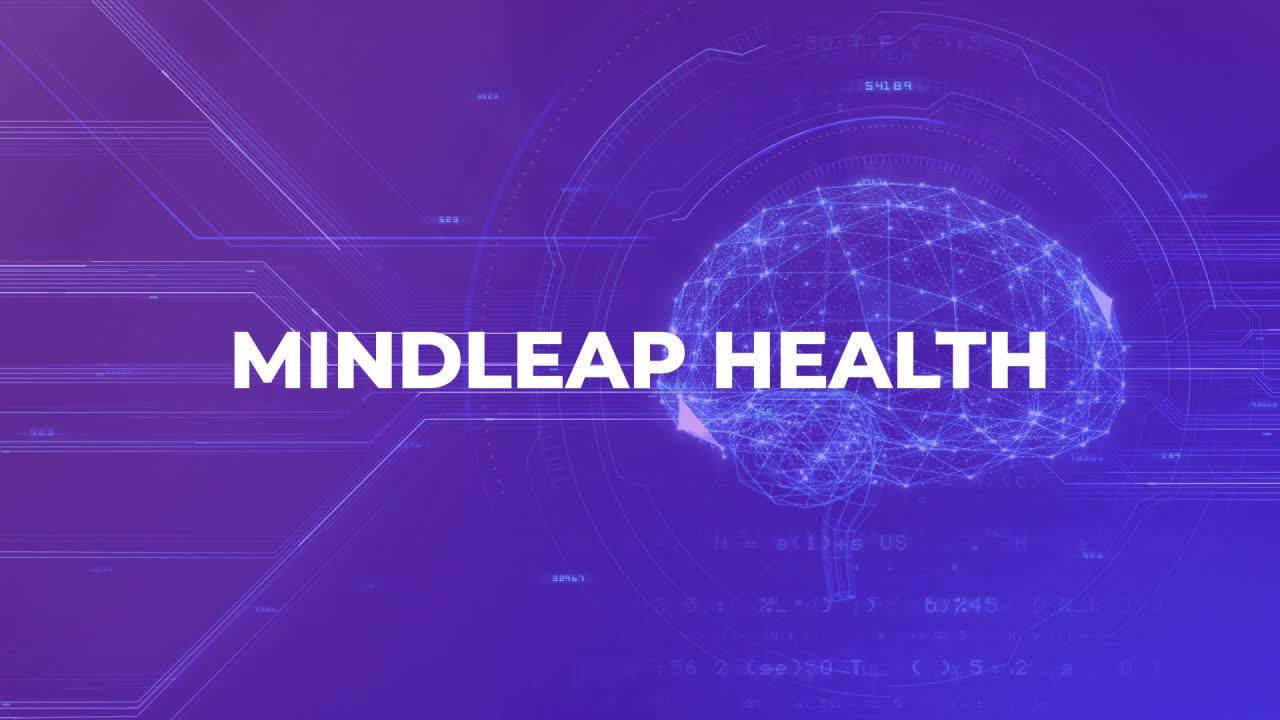 Reading Time:
3
minutes
Mydecine Innovations Group™, is pleased to announce that its subsidiary, Mindleap Health™ ("Mindleap" or the "Company") based in Vancouver, British Columbia, is expanding it's digital therapeutic offerings by adding three additional programs to its platform.
Mindleap™ is working towards contributing to the evolution of mental health and enabling the mass adoption of mental health treatments across the world. In order to expand access to world-class mental health solutions, Mindleap is developing new "30-day transformation" programs that will be offered as in-app purchases on the platform this fall.
The new offerings will include comprehensive addiction, psychedelic integration, and holistic wellness programs designed to empower users to improve their wellbeing. The ability to track progress, encourage consistency through gamification will provide additional value to Mindleap users.
The Addiction Recovery Program will be led by Dr. Rick Barnett, a clinical psychologist and an alcohol and drug counselor in independent practice. Dr. Barnett has worked on the frontlines of addiction treatment for over 20 years with a variety of populations in diverse settings. He is an expert in addictive disorders and treatment, working every day to help clients change and improve their lives. Dr. Barnett has a unique ability to blend multiple approaches in meaningful ways to address and recover from numerous types of addictive behaviors (alcohol, drugs, food, sex, nicotine, gambling).
Equipped with advanced education and training in psychopharmacology, Dr. Barnett has served in numerous leadership roles both locally and nationally related to addiction, mental health, and health care reform. He is also the founder of the Center for Addiction Recognition Treatment Education and Recovery (CARTER, Inc), a 501c3 private non-profit organization dedicated to the art and science of achieving lifelong freedom from addiction. The goal of CARTER, Inc. is to transform addiction into enduring health and well-being, a value which has become the cornerstone to his Mindleap program.
The Psychedelic Integration program will be led by Dr. Danielle Wise who brings over 20 years of experience as a psychotherapist and coach, utilizing myriad techniques with a unique specialization on psychedelic integration. Dr. Wise's clinical focus is primarily centered on relational trauma, combining depth and somatic psychology, neuroscience, and psychedelic research.
Dr. Wise has completed the Psychedelic Research and Training Institute's (PRATI) comprehensive Ketamine and Psychedelic Medicine Training, which provides practical tools for eliciting transformational sessions and holistic and integrative tools for mental health support.
An avid decriminalization advocate, she is part of the Denver psilocybin decriminalization initiative and the founder of Women's Leadership in Psychedelics with the Nowak Society, a non profit that provides education, training, and community building around right relationship with psychedelics and psychopharmaceuticals.
Dr. Wise also serves on the advisory board of Unlimited Sciences a psychedelic research non-profit combining data and lived experiences to serve the community, educate the public, and inform policies. Her 30-day program will offer an embodied integration journey with self care practices and contemplations that will assist users in achieving personal transformation for lifelong wholeness making.
The Holistic Wellness program will be led by Jeremy Hoffman who is an experienced spiritual leader that uses innovative modalities including energy clearing, activations, meditation, breathwork to support his clients in achieving harmony of the mind, body and spirit.
Hoffman is renowned internationally for his holistic wellness coaching, and currently works with C-Suite level executives and business leaders to assist them in achieving spiritual balance and fulfillment in their lives. Cultivating the steps that allow people to operate in life with an upgraded mindset and perspective, Hoffman will be sharing his insights on physical, mental, emotional, and spiritual health in his Mindleap program.
Mindleap's founder Nikolai Vassev commented: "Our focus is on creating real solutions for the mental health crisis and these new offerings will allow Mindleap to have international reach and affect more lives during these times of crisis. The pandemic has left people depressed, isolated and support is needed now more than ever."