Live! Casino & Hotel Develops Leadership Team With Key Appointments In Engineering, IT And Construction Departments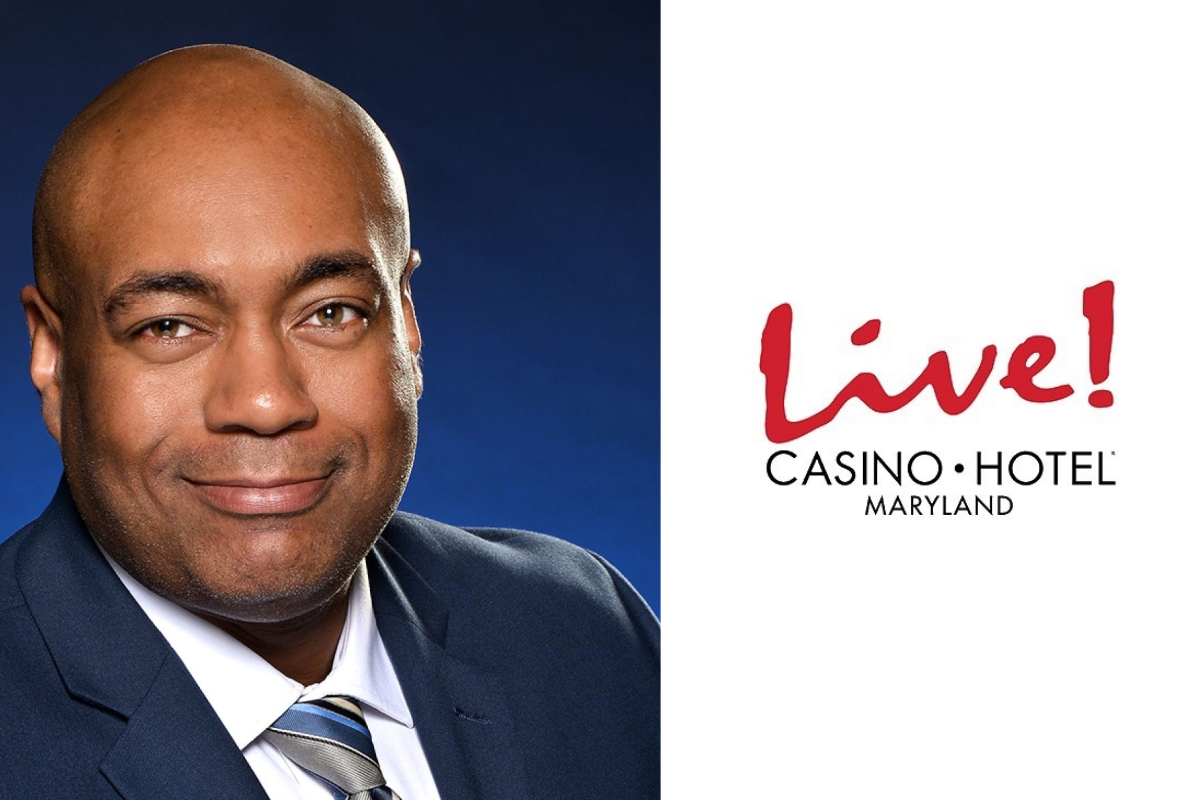 Reading Time:
4
minutes
Appointments include Thomas Kimbler as Chief Engineer, Jeff Johnson as Director of IT Infrastructure and Damion Fennoy as Director of Construction
Live! Casino & Hotel announced the appointment of THOMAS KIMBLER as Chief Engineer, JEFF JOHNSON as Director of IT Infrastructure and DAMION FENNOY as Director of Construction.
In his new position, Mr. Kimbler will oversee all casino and hotel maintenance, facilities operations and maintenance staff for one of the largest casino properties on the East Coast. In the trade for nearly 20 years, Mr. Kimbler served as chief engineer for Harbor Group Management and held leadership roles with Revis Engineering managing Federal Government Operation and Maintenance Contracts for the Social Security Administration, The State Department at Navy Hill, The Import Export Bank, and Missile Defense. He managed new construction, turn-key projects and, 24-hour service at Maryland Mechanical Systems. He also taught the HVAC Apprenticeship program for Associated Builders and Contractors as Adjunct Faculty for The Community Colleges of Baltimore County.
As the new Director of IT Infrastructure, Mr. Johnson will be responsible for leading the IT Infrastructure group that is responsible for the Servers, Telecommunications, Networks, Data Facilities and global corporate applications such as Corporate Email and IT security functions. These fundamental IT services support the IT Applications that ultimately support the business and the property's ability to provide a fantastic customer experience. Mr. Johnson also recently took the leadership role for the IT Help Desk team as well. His role includes working with IT, business and technology partners to design, deliver and support reliable Enterprise IT business solutions in a manner that is secure, compliant with regulations and efficient to support. Mr. Johnson brings with him more than 30 years of experience in diverse industries, leading global multi-million-dollar IT consulting projects and managing IT departments for large corporations such as Constellation Energy, Enron and Microsoft Corporation. Other companies he's worked for include UBS Warburg, World Fuel Services, Dravida Consulting and Utility Integration Solutions LLC, a GE company.
Mr. Fennoy has worked with The Cordish Companies since 2015. In his new position as Director of Construction, he will be responsible for overseeing the department's operations, which includes managing budget and staff, handling contracts, developing schedules and overseeing the completion of expansions and renovations. Mr. Fennoy has over 20 years of experience in the construction industry, leading projects for such companies as Commercial Interiors/Construction Group, John J. Kirlin Special Projects LLC, Clark Construction Group, The Whiting-Turner Contracting Company, Harkins Builders and The Baltimore City Department of Transportation. Mr. Fennoy has received training by the US Army Corps of Engineers in Construction Quality Management for Contractors, Maryland Department of Environment's for Erosion & Sediment Control, and has undergone OSHA 30 hour safety training.
For information about Live! Casino & Hotel, visit www.livecasinohotel.com.
About Live! Casino & Hotel
Live! Casino & Hotel is one of the largest commercial casinos in the country, located in the Washington DC/Baltimore corridor, just off I-95, Route 100 and the B/W Parkway at Arundel Mills. Open 24/7/365, the property features more than 200 live action table games, including a Poker Room; approximately 4,000 slot machines; two High Limit rooms; and the Orchid Gaming & Smoking Patio. Guests can enjoy five-star accommodations, including 310 luxury guest rooms; the Live! Spa; world-class dining, featuring the Zagat-rated #1 steakhouse The Prime Rib®; David's, a 24-hour café; Bobby's Burger Palace, from celebrated chef Bobby Flay; The Cheesecake Factory®; Luk Fu and 8 at Luk Fu, serving authentic sushi and Asian cuisine; Morty's Deli; Latin cuisine at En Vivo; Phillips® Seafood Express; and Luckies, offering Starbucks coffee, pastries, and Italian gelato; and a sizzling nightlife, including nightly entertainment at Live! Center Stage; the R Bar; and The Lobby Bar at David's. A 4,000-seat Event Center, opening in two phases, featuring 40,000-square-feet of meeting and banquet space, and a performance venue with a regular lineup of headline entertainment completes the Live! experience. Enjoy secure covered parking with valet service and a free self-park garage with Park Assist® and direct elevator access to the casino floor. The newly-renovated Live! Lofts boutique hotel, located just minutes from the Casino, features 250 guest rooms and suites, and approximately 3,400-square-feet of meeting and banquet space. For reservations, call 443-445-2929, or book online at LiveCasinoHotel.com. Live! Casino & Hotel and Live! Lofts are owned and operated by a company that is affiliated with The Cordish Companies. Call 855-5MD-LIVE (855-563-5483); or visit LiveCasinoHotel.com or LiveCasino.social.
About The Cordish Companies
The Cordish Companies' origins date back to 1910 and encompass four generations of privately-held, family ownership. During the past ten decades, The Cordish Companies has grown into a global leader in Commercial Real Estate; Coworking Spaces; Entertainment Districts; Gaming; Hotels; International Development; Private Equity; Residential; Restaurants; and Sports-Anchored Developments. One of the largest and most respected developers in the world, The Cordish Companies has been awarded an unprecedented seven Urban Land Institute Awards for Excellence for public-private developments that are of unique significance to the cities in which they are located. Prime examples are The Cordish Companies' prominent role in the redevelopment of Baltimore's world famous Inner Harbor; Philadelphia, PA; Atlantic City, NJ; Charleston, SC; Houston, TX; Louisville, KY; Kansas City, MO and St. Louis, MO. In addition, The Cordish Companies has developed and operates multiple highly acclaimed entertainment destinations throughout the United States which welcome over 50 million visitors per year and are the most visited destinations in their respective regions. Over the generations, The Cordish Companies has remained true to the family's core values of quality, entrepreneurial spirit, long-term personal relationships and integrity. As a testimony to the long-term vision of its family leadership, The Cordish Companies still owns and manages virtually every business it has created.
"The Cordish Companies," "The Cordish Company" and "Cordish" are trademarks used under license by independent corporations, legal liability companies and partnerships ("Cordish Entities"). Each Cordish Entity is a separate, single-purpose legal entity that is solely responsible for its obligations and liabilities. No common operations or financial interdependency, and no intermingling of assets or liabilities of the Cordish Entities exists, or should be deemed to exist, as a result of the potential common reference to multiple independent entities operating under the names "Cordish," "The Cordish Companies" or "The Cordish Company" here or elsewhere.
Source: Live! Casino & Hotel
CHIPS Charity and Genting UK Deliver Life Changing Gift to a Schoolgirl in Chichester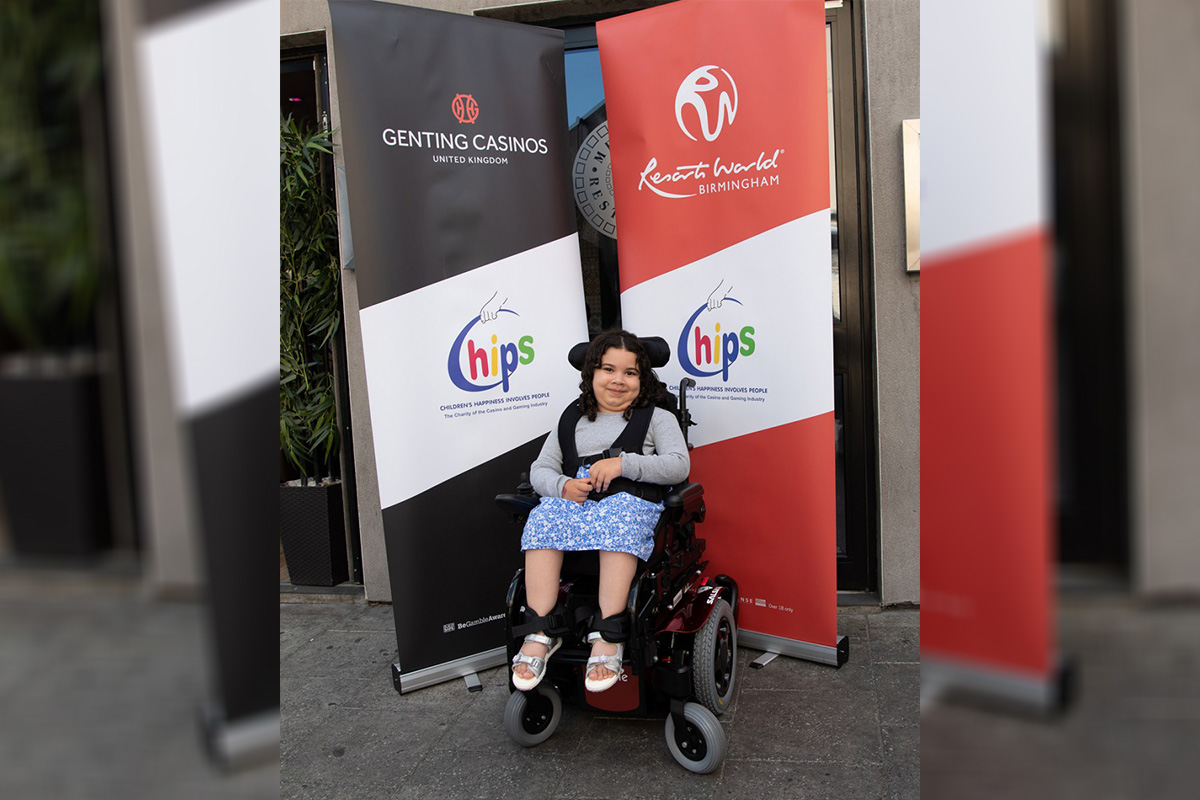 Reading Time:
2
minutes
CHIPS Charity and Genting UK have presented a brand-new powered wheelchair to a five-year-old girl from Chichester. The wheelchair has been presented at the Genting Casino in Southampton.
Leah Weller, studying in St. Richards Catholic Primary School, has a diagnosis of Mitochondrial Disease. As a result of the disease, Leah needs a specialist powered wheelchair to allow her to move around independently.
However, Leah has now been presented with a new powered wheelchair with hi/lo function that allows her to adjust the height of the seat herself. This new chair will provide Leah with improved mobility.
"Leah and I would like to say thank you to Genting UK, CHIPS Charity and the marathon runners for raising funds and presenting Leah with this new powered wheelchair. Having this wheelchair means so much to her. It offers her a level of comfort and additional features that will change her life for the better. She spends many hours in her chair, and it will give us all peace of mind knowing that she is more comfortable and independent. The impact that this will have on Leah's life is huge and we are so grateful for everyone's generosity," Claudia Weller, Leah's mum said.
The wheelchair was purchased with funds raised by employees at Genting UK, who ran in the Rock n Roll San Diego Marathon and Half Marathon in June 2018. An amount of £50,000 was raised in total by the five runners from Genting Casino UK and the money was donated to CHIPS.
"We are absolutely thrilled to be able to present Leah with this brand-new chair and it is wonderful to know that it will have such a positive impact on her life. I would like to take this opportunity to say a huge thank you Irene Nuqui and rest of the team for all the effort they have put into raising money for such a worthy charity," Jon Duffy, Director of Corporate Assurance and Regulatory Affairs at Genting UK said.
"We have been working with Genting for a number of years and I want to thank them for all of their continued hard work and support. They have done an incredible job and helped to change many young lives across the UK for the better," Linda Lindsay, CHIPS Charity co-founder said.
Motherwell Joins "Save Our Shirt" Campaign of Paddy Power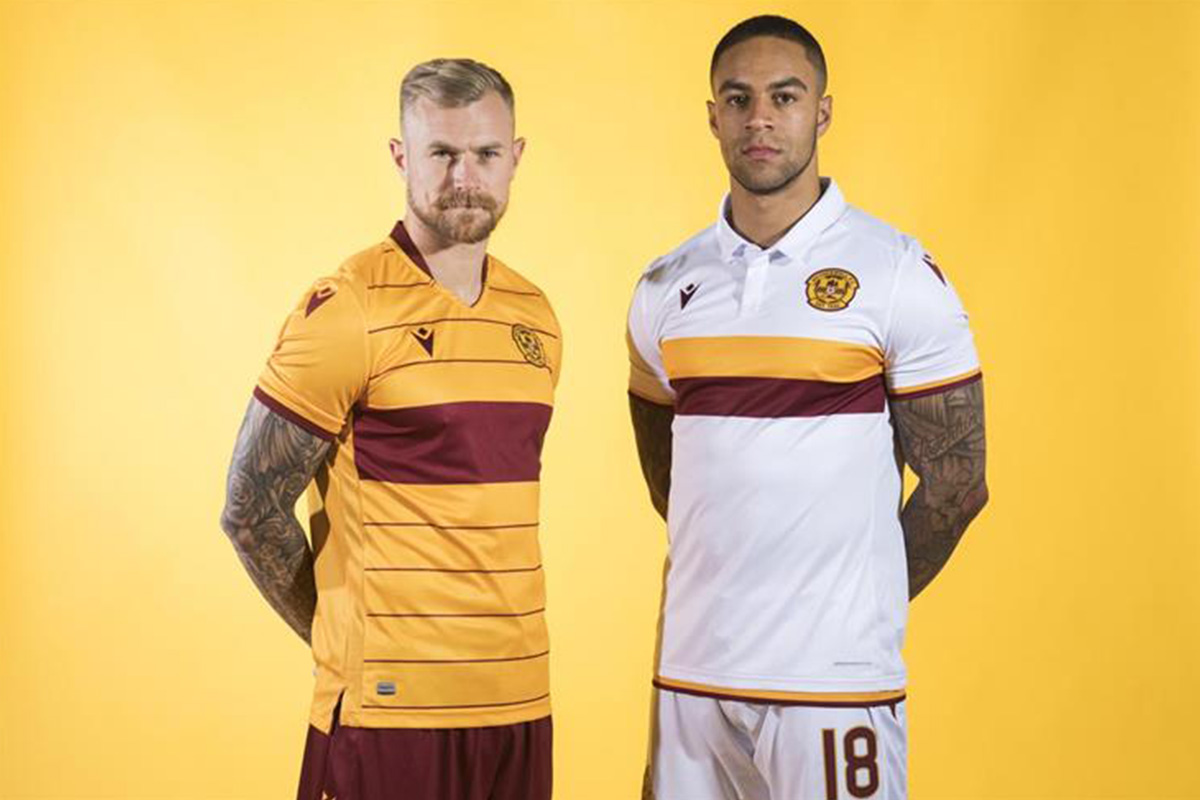 Reading Time:
1
minute
Scottish professional football club Motherwell has signed a sponsorship deal with Paddy Power and joined the "Save Our Shirt" campaign.
Paddy Power will serve as Motherwell's title sponsor for the 19–20 season, but its logo will not appear on players' shirts – in line with the new Save Our Shirt initiative.
Motherwell said the deal represents the largest jersey sponsorship in the club's history.
"We're delighted to be associated with Paddy Power's Save Our Shirt campaign. It's a fantastic achievement by our commercial team to get them on board. Paddy Power are forward thinking and innovative, and it is a mark of how our fan-owned club is perceived in the world that we were able to attract such a high-calibre partner," Motherwell chairman, Jim McMahon said.
"We're delighted that Motherwell are joining in the fun for the upcoming campaign and we've been impressed with their ability to keep their involvement top secret, despite all the noise of the past week. We've been planning this with them for months, and it feels great to finally unveil their involvement and their beautiful home and away kits for next season. We know our place, and it's not on your shirt," a Paddy Power spokesperson said.
Tough Regulatory Dynamics Disrupt the Q2 Results of Betsson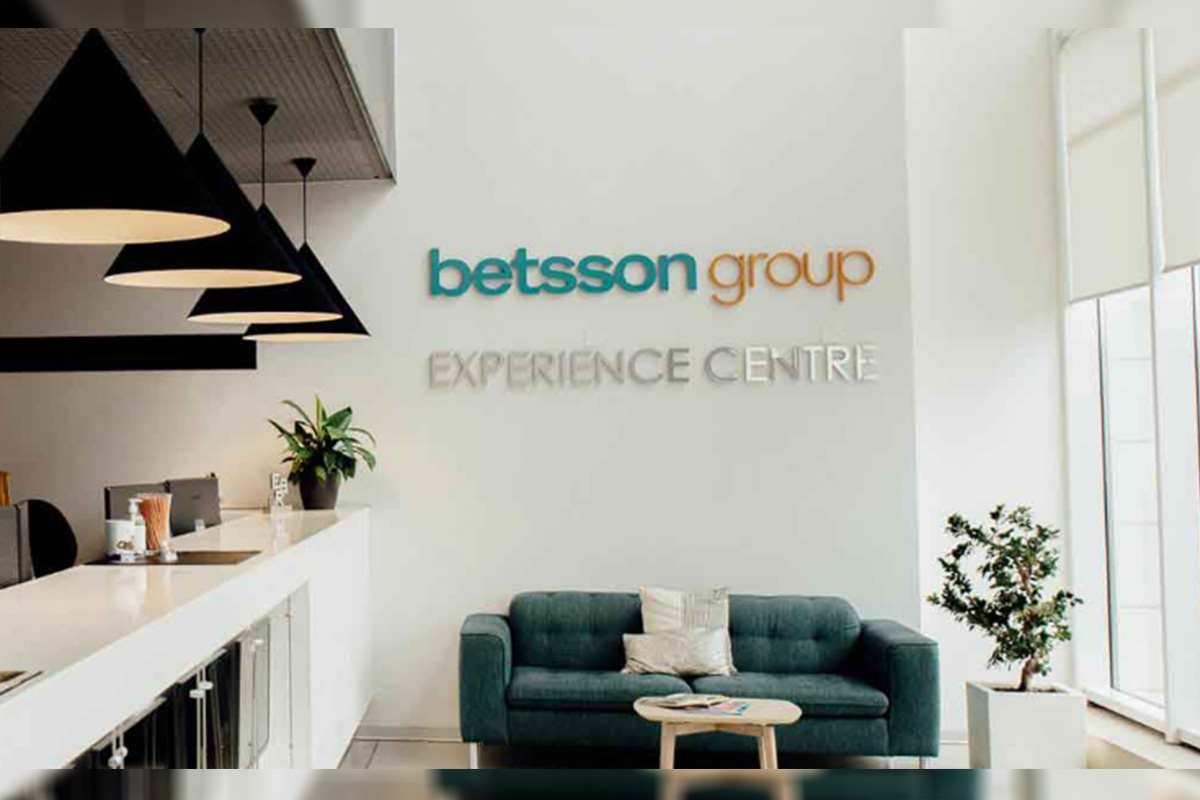 Reading Time:
1
minute
Betsson AB has reported a 5% year-on-year revenue decline for Q2 2019.
Betsson details a "period of operational adjustments," in which the company has to accommodate new regulatory enforcements across the markets of Sweden, Norway and the Netherlands.
In Sweden, Betsson has seen one of its licences revoked by regulator Spelinspektionen, while the group has seen further Nordic woes as Norwegian regulator Lottstift implements strict "payment blocking orders" on "unlicensed" gambling operators.
Betsson governance has undertaken significant adjustments related to its Dutch market activities, seeking to meet KSA provisional regulatory requirements in order to obtain its future Netherlands regulated online gambling license.
Year-to-date, Betsson maintains a stable revenue performance at SEK 2.6 billion, however, the group-wide adjustments see its YTD operating EBIT reduced to SEK 452 million, representing a 12% decline on 2018's SEK 512 million.
"Betsson's long-term strategy and focus is clear and is not affected by temporary downturns in individual markets. We have a good financial position and a high degree of proprietary technology, which make us strongly positioned in the industry. I am confident in my view of Betsson's capacity and in our strategic opportunities to pursue long-term profitable business with growth and good margins in regulated markets. We also have a geographical spread that compensates for temporary downturns in individual markets," Betsson AB Chief Executive Pontus Lindwall said.