Live! Casino & Hotel Develops Leadership Team With Key Appointments In Engineering, IT And Construction Departments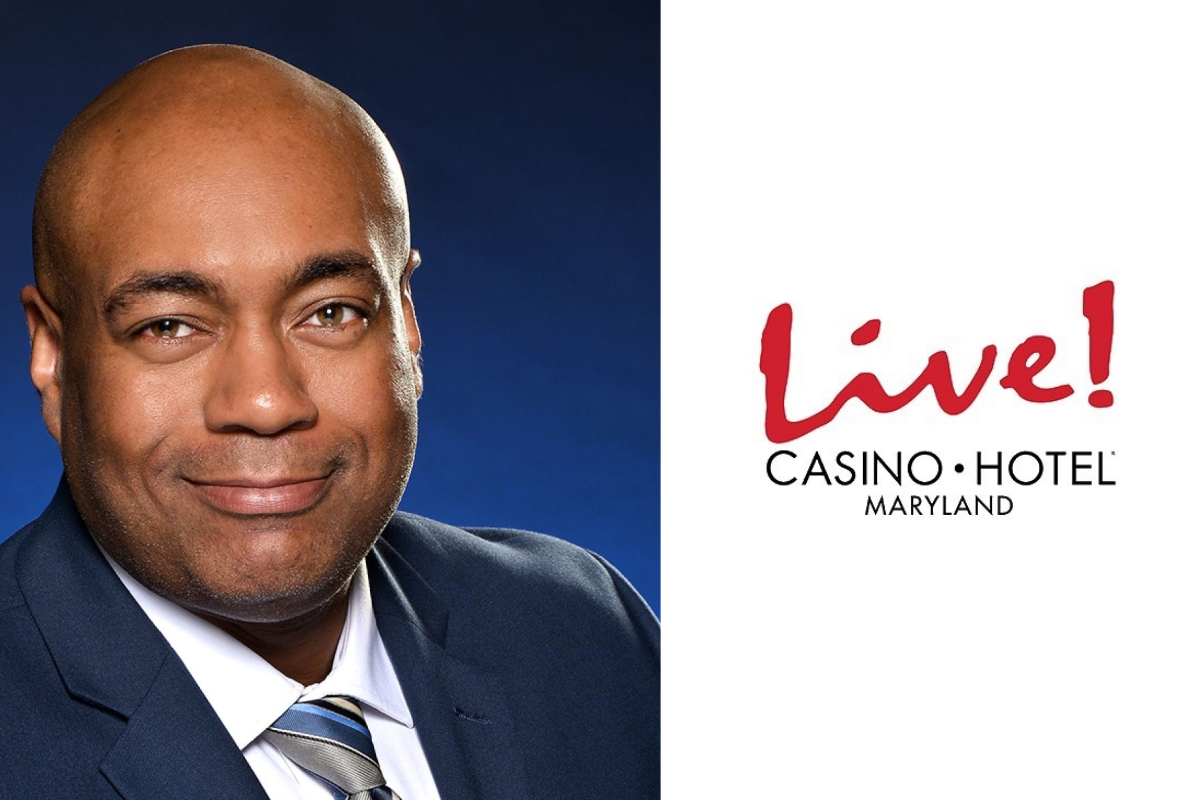 Reading Time:
4
minutes
Appointments include Thomas Kimbler as Chief Engineer, Jeff Johnson as Director of IT Infrastructure and Damion Fennoy as Director of Construction
Live! Casino & Hotel announced the appointment of THOMAS KIMBLER as Chief Engineer, JEFF JOHNSON as Director of IT Infrastructure and DAMION FENNOY as Director of Construction.
In his new position, Mr. Kimbler will oversee all casino and hotel maintenance, facilities operations and maintenance staff for one of the largest casino properties on the East Coast. In the trade for nearly 20 years, Mr. Kimbler served as chief engineer for Harbor Group Management and held leadership roles with Revis Engineering managing Federal Government Operation and Maintenance Contracts for the Social Security Administration, The State Department at Navy Hill, The Import Export Bank, and Missile Defense. He managed new construction, turn-key projects and, 24-hour service at Maryland Mechanical Systems. He also taught the HVAC Apprenticeship program for Associated Builders and Contractors as Adjunct Faculty for The Community Colleges of Baltimore County.
As the new Director of IT Infrastructure, Mr. Johnson will be responsible for leading the IT Infrastructure group that is responsible for the Servers, Telecommunications, Networks, Data Facilities and global corporate applications such as Corporate Email and IT security functions. These fundamental IT services support the IT Applications that ultimately support the business and the property's ability to provide a fantastic customer experience. Mr. Johnson also recently took the leadership role for the IT Help Desk team as well. His role includes working with IT, business and technology partners to design, deliver and support reliable Enterprise IT business solutions in a manner that is secure, compliant with regulations and efficient to support. Mr. Johnson brings with him more than 30 years of experience in diverse industries, leading global multi-million-dollar IT consulting projects and managing IT departments for large corporations such as Constellation Energy, Enron and Microsoft Corporation. Other companies he's worked for include UBS Warburg, World Fuel Services, Dravida Consulting and Utility Integration Solutions LLC, a GE company.
Mr. Fennoy has worked with The Cordish Companies since 2015. In his new position as Director of Construction, he will be responsible for overseeing the department's operations, which includes managing budget and staff, handling contracts, developing schedules and overseeing the completion of expansions and renovations. Mr. Fennoy has over 20 years of experience in the construction industry, leading projects for such companies as Commercial Interiors/Construction Group, John J. Kirlin Special Projects LLC, Clark Construction Group, The Whiting-Turner Contracting Company, Harkins Builders and The Baltimore City Department of Transportation. Mr. Fennoy has received training by the US Army Corps of Engineers in Construction Quality Management for Contractors, Maryland Department of Environment's for Erosion & Sediment Control, and has undergone OSHA 30 hour safety training.
For information about Live! Casino & Hotel, visit www.livecasinohotel.com.
About Live! Casino & Hotel
Live! Casino & Hotel is one of the largest commercial casinos in the country, located in the Washington DC/Baltimore corridor, just off I-95, Route 100 and the B/W Parkway at Arundel Mills. Open 24/7/365, the property features more than 200 live action table games, including a Poker Room; approximately 4,000 slot machines; two High Limit rooms; and the Orchid Gaming & Smoking Patio. Guests can enjoy five-star accommodations, including 310 luxury guest rooms; the Live! Spa; world-class dining, featuring the Zagat-rated #1 steakhouse The Prime Rib®; David's, a 24-hour café; Bobby's Burger Palace, from celebrated chef Bobby Flay; The Cheesecake Factory®; Luk Fu and 8 at Luk Fu, serving authentic sushi and Asian cuisine; Morty's Deli; Latin cuisine at En Vivo; Phillips® Seafood Express; and Luckies, offering Starbucks coffee, pastries, and Italian gelato; and a sizzling nightlife, including nightly entertainment at Live! Center Stage; the R Bar; and The Lobby Bar at David's. A 4,000-seat Event Center, opening in two phases, featuring 40,000-square-feet of meeting and banquet space, and a performance venue with a regular lineup of headline entertainment completes the Live! experience. Enjoy secure covered parking with valet service and a free self-park garage with Park Assist® and direct elevator access to the casino floor. The newly-renovated Live! Lofts boutique hotel, located just minutes from the Casino, features 250 guest rooms and suites, and approximately 3,400-square-feet of meeting and banquet space. For reservations, call 443-445-2929, or book online at LiveCasinoHotel.com. Live! Casino & Hotel and Live! Lofts are owned and operated by a company that is affiliated with The Cordish Companies. Call 855-5MD-LIVE (855-563-5483); or visit LiveCasinoHotel.com or LiveCasino.social.
About The Cordish Companies
The Cordish Companies' origins date back to 1910 and encompass four generations of privately-held, family ownership. During the past ten decades, The Cordish Companies has grown into a global leader in Commercial Real Estate; Coworking Spaces; Entertainment Districts; Gaming; Hotels; International Development; Private Equity; Residential; Restaurants; and Sports-Anchored Developments. One of the largest and most respected developers in the world, The Cordish Companies has been awarded an unprecedented seven Urban Land Institute Awards for Excellence for public-private developments that are of unique significance to the cities in which they are located. Prime examples are The Cordish Companies' prominent role in the redevelopment of Baltimore's world famous Inner Harbor; Philadelphia, PA; Atlantic City, NJ; Charleston, SC; Houston, TX; Louisville, KY; Kansas City, MO and St. Louis, MO. In addition, The Cordish Companies has developed and operates multiple highly acclaimed entertainment destinations throughout the United States which welcome over 50 million visitors per year and are the most visited destinations in their respective regions. Over the generations, The Cordish Companies has remained true to the family's core values of quality, entrepreneurial spirit, long-term personal relationships and integrity. As a testimony to the long-term vision of its family leadership, The Cordish Companies still owns and manages virtually every business it has created.
"The Cordish Companies," "The Cordish Company" and "Cordish" are trademarks used under license by independent corporations, legal liability companies and partnerships ("Cordish Entities"). Each Cordish Entity is a separate, single-purpose legal entity that is solely responsible for its obligations and liabilities. No common operations or financial interdependency, and no intermingling of assets or liabilities of the Cordish Entities exists, or should be deemed to exist, as a result of the potential common reference to multiple independent entities operating under the names "Cordish," "The Cordish Companies" or "The Cordish Company" here or elsewhere.
Source: Live! Casino & Hotel
Head of Brand at Marathonbet warns of gaming brands losing identity to drive news content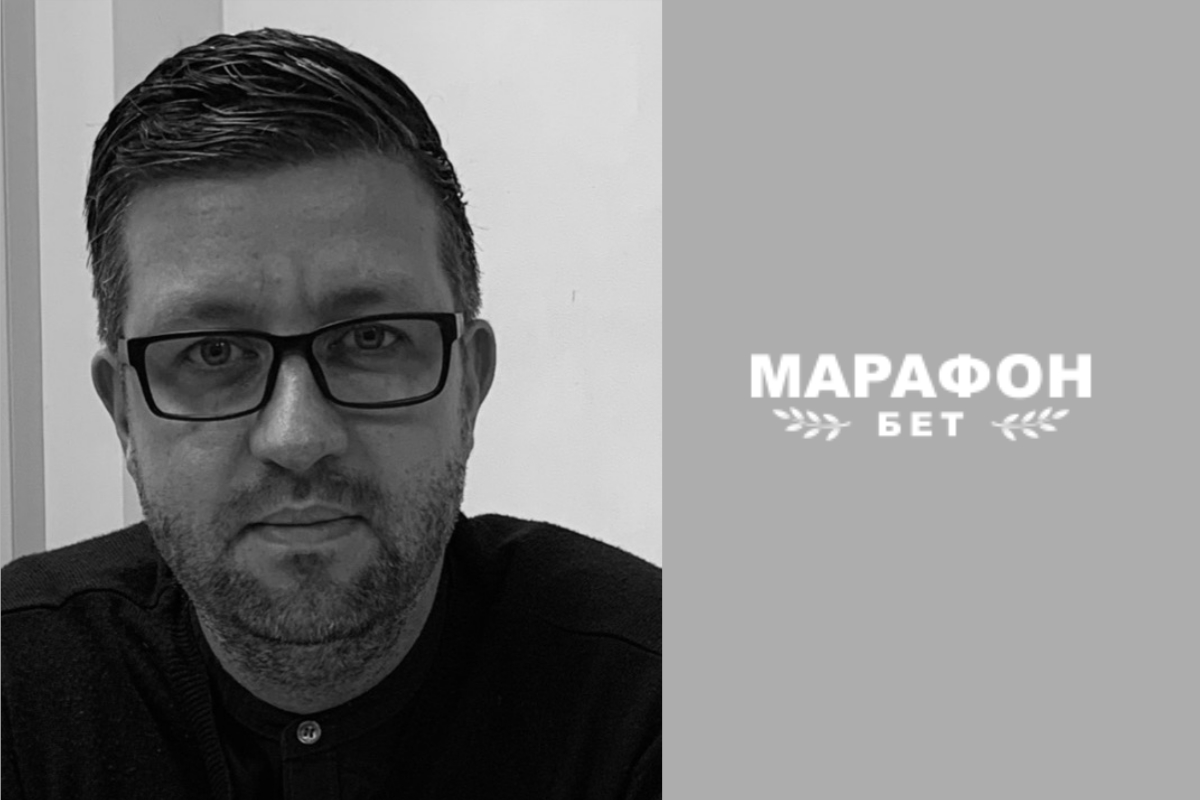 Reading Time:
4
minutes
Ahead of his participation in the new Advertising and Marketing Conference stream at this year's ICE VOX, Marathonbet's Head of Brand, Dan Towse explores how gambling consumers are 'programmed to be promiscuous', why trust is essential for brands and where Love Island influencers fit into the betting ecosystem
Story telling is an important way for brands to build their profile – how can this discipline be used by the gambling industry and what's gambling's most powerful narrative?
Too many brands are becoming a news feed like 'Sky Sports News'. Whilst I do believe there is a place for editorial content – I still feel there is too much. With the recent announcement of Zlatan Ibrahimović returning to Italy – six bookmakers posted the same announcement within 30 minutes of each other. I understand, not everyone will follow all these brands like me. However, when I swipe through my feed, I have the same story and/or a variation of the same article from multiple operators and news outlets. I would suggest that consumers follow gambling brands for gambling content.
Social platforms launched for people to connect with each other. Now we find ourselves in an age where the original core proposition is still retained but brands now have social very much part of the normalised channel mix – we have an environment where social channels are broadcast platforms and should be used accordingly; ensuring a blend of content and story telling which meets the brands objectives but appeals to its audience interests and why they engaged with you in the first instance.
How do you leverage the power of the brand when the gambling consumer is apparently so promiscuous – certainly in the online sector?
The audience is programmed to be promiscuous because of the environment in which the way the industry has evolved. Brand is much deeper than just the logo. It's your product, UX/UI, Customer service, tone of voice – the list goes on. If bonus, offers and email all stopped tomorrow, you need to ensure everything else is still stacking up. We are fortunate at Marathonbet where we have sponsorship portfolio which includes Man City and Sevilla FC. Both recognised and established brands in world football – this gives us awareness, equity and assets which enable us to do more than a badging exercise.
The former CMO of Unilever said that 'A brand without trust is a product' – do you agree with that definition and how do gaming companies build/earn trust especially in terms of their social media marketing?
Naturally, they are in a very different space to us and it boils down how much value the consumer puts on a product and its use. Do I care what brand of dishcloth I purchase? Not really. Do I care what brand of toothpaste I use? Absolutely.
From a gaming perspective, it's incredibly important – especially how saturated the market now is to ensure content is original and where required you build a conversation both in terms of engagement but also responding to customer queries in a timely manner. Consumers are savvier than I think the industry gives them credit for and to a degree, the need and want of today's customer is probably further ahead than we are able to keep up with. However, (although it pains me to say) when it comes to social I believe a high percentage of audiences still see 'followers' as a key number to help establish a perceived trust because of a brands 'popularity'.
In terms of social media marketing and the different dynamics across platforms, do you see more potential for brands to appeal to the female gambling demographic?
In short, yes. Naturally, you have defined casino and or bingo brands whose target audience is clearly female. Typically, across core platforms (Twitter, Facebook and Instagram) its more female dominated however, the consumption of social content varies – as such, social campaigns need to be developed accordingly. It's no different to segmentation/messaging for other channels.
Gaming companies have form using high profile sports influencers/sponsors to drive their product, where do you see the place for micro-influencers alongside world-class football, boxing, esports stars?
They have a place but it links back to the trust element. I was asked a similar question at a forum earlier in the year. Whilst I agree there is a place for them – we have to be mindful that they need to be relevant. Chris Hughes (Coral) whose popularity came from Love Island already had a deep affinity with horse racing and therefore has opinion/stories which are relevant & credible. However, when other brands choose reality TV stars or influencers with reach, who clearly have no affinity to a sport and or an understanding of an event – it can come across as 'forced' and a freebie for the individual. In addition, I'd always question if their followers are the right target audience. Age? Possibly. Prospective gambling customers? Unlikely.
ICE VOX which is part of ICE London, the world's biggest gaming technology event, comprises two days of comprehensive learning with streams entitled: Modernising Lotteries, Hospitality Technology, Marketing & Advertising, Cybercrime & Security, as well as the World Regulatory Briefing and the International Casino Conference. Dan Towse will form part of the Social Media & Influencer Marketing: Stuck in (low quality) traffic? session, alongside John Cole, Group Director – Brand Partnerships – Sport, Gambling and Alcohol, at LADbible Group, as part of the new Advertising and Marketing stream on the second day of this year's conference (February 4, 2020).
Google allowing gambling advertisement in the US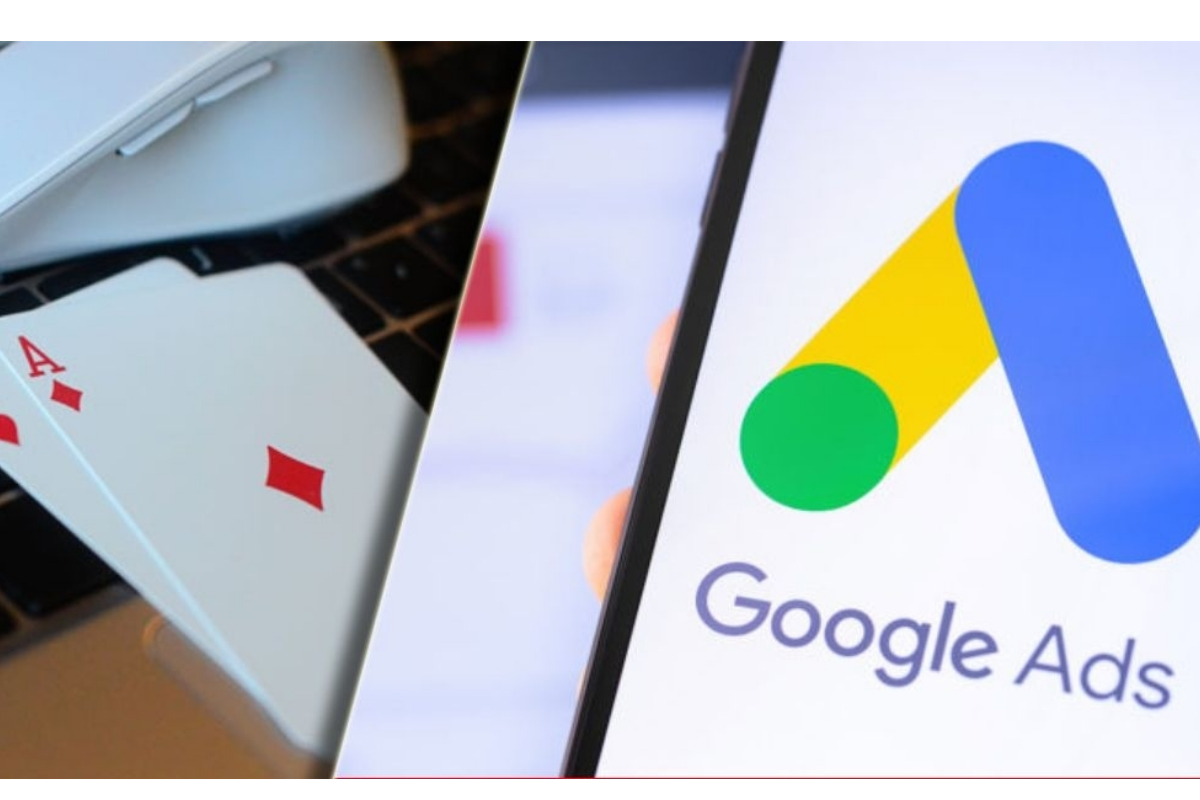 Reading Time:
2
minutes
We can say that Google is generally gambling-friendly and permits related advertisements in 30 different countries, but not the United States. At least, up until now.
However, it was recently announced that Google will expand the range of online casino advertisements in about 9 different states. Notably, in June, they have already launched several ads across Jersey, Nevada, and West Virginia on a trial basis. But now Google also signed an agreement with Indiana, Iowa, Montana, Pennsylvania, and Rhode Island.
Gambling advertisement in 2020
Google hasn't yet announced an exact date of when the project will be officially launched. But many believe that it should happen at any time at the beginning of 2020.
Another mystery circles around whether online poker advertisements will also be included in the list of permitted gambling areas.
Regulatory requirements and restrictions
Google has imposed several regulatory conditions that include age verification and 'the presence of responsible gambling messaging.'
If a gambling business trying to apply for licensing will fail any of the requirements, it will be restricted from any operation in the United States.
The regulatory hurdle, however, is not the only thing online casinos should be worried about. As cultural resistance is still quite high in certain parts of the country, thus it can give casinos a hard minute to find ad platforms that would be eager to post their advertisement.
A director of group acquisition marketing at Better Collective, Gavin Moore, said:
"This move for unblocking online casino ads in 2020 clearly establishes that Google is looking to take full advantage of the growing industry in the U.S."
Moore also added:
"Awareness really is the keyword here. Google is giving digital betting operators and affiliates a huge potential reach and opportunity to get their brands in front of qualified, interested users."
Breaking down channels of influence
Google Ads
Specialists believe that pay-per-click strategy won't really work in this case, as those searching for online gaming websites already have an intention and know exactly what they are looking for.
Gavin Moore commented on this:
"It will prove crucial as an acquisition channel, as it gives an edge to digitally savvy operators and affiliates, as they will have the opportunity to fill the need of these searchers with their sportsbook, casino, or affiliate site. It gives advertisers the chance to place themselves front and center when a player is most likely to start playing online, and ultimately, be there at the micro-moment when it counts and determines where that player will go on to play online."
YouTube
Meanwhile, YouTube, operated by Google, would be a perfect place for affiliates to drive brand awareness and recognition among gamblers.
"So advertisers have the opportunity to spend huge budgets to put their ads in front of potential new customers who fit the bill, who are 21-plus, live in the legal states, and have shown an interest in gambling with their previous online behavior," – mentioned Moore.
Google Display Network
According to Mr. Moore, that, again, would be the most prominent and easy way for operators and gambling websites to put a message right in front of their target audience.
Admob
This is a platform that will specifically allow developers to drive traffic to their mobile apps. Thus, it will be another great customer acquisition channel for operators and affiliates out there.
Gaming Innovation Group is set to launch next-generation data platform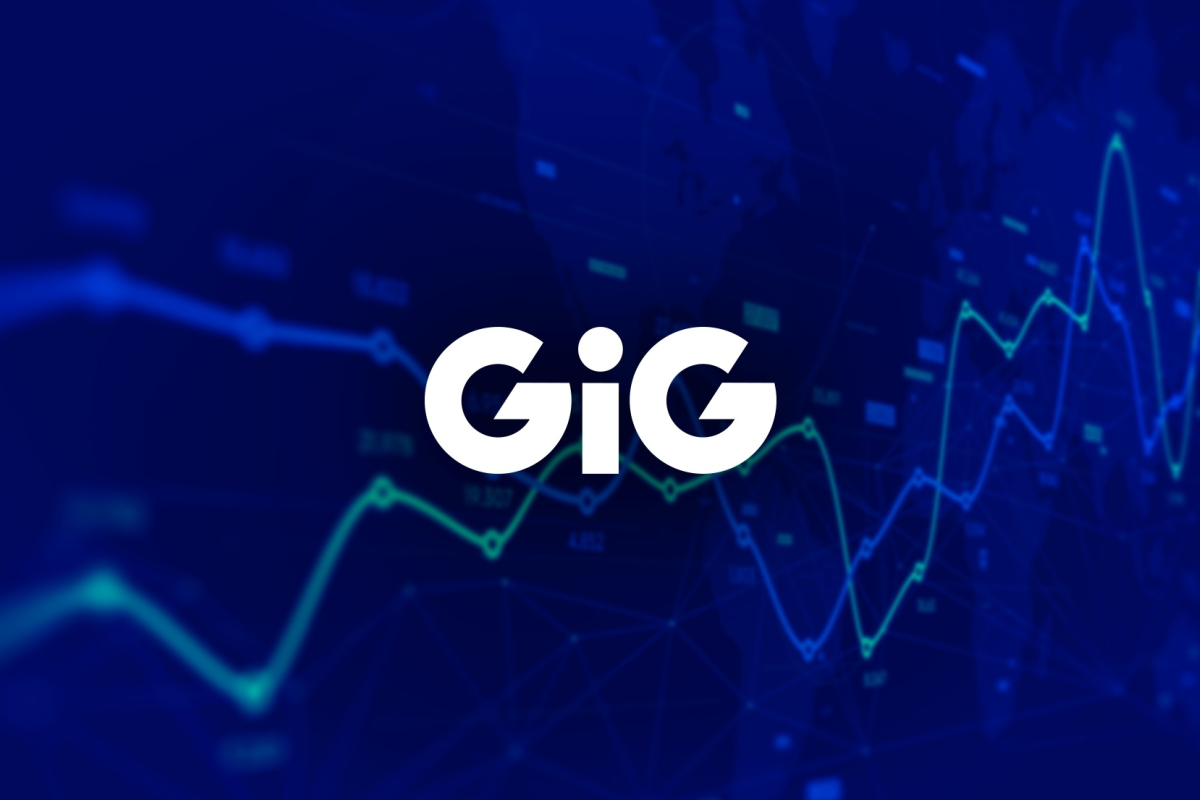 Reading Time:
< 1
minute
Gaming Innovation Group Inc. (GiG) is set to launch its next-generation data platform, GiG Data. GiG Data has been designed to be integrated with GiG Core (the Company's iGaming platform) or can integrate with third party solutions.  The data platform enters the market as a real-time, cost-effective, secure and compliant tool.
GiG Data will bring improved data integrity, efficiency,  speed and a stronger offering to both GiG's internal operations and those of its customers. Existing customers will be migrated from the current data platform in 2020. The offering will also be available for new customers from the end of 2019.
The solution offers operators a fast and scalable self-service tool, that will produce data and back office reports in real-time and improves business intelligence. The tool provides a secure and compliant data framework, which is responsive to the critical data needs for both GiG and its partners. It comes with standard KPI libraries across all tools and incorporates artificial intelligence applications, which work together to implement responsible gaming tools.
Richard Brown, chief executive officer at GiG, says: "We are pleased to be adding a new data platform to our B2B solutions. The vision behind the product was to invest in creating a data platform to drive new cutting-edge solutions that we can use internally and offer to our customers. The platform improves the way we store and manage data, with the real-time reporting leading to significantly increased service level to our partners, acting as the one account for all data services."