PokerStars VR Brings Poker Into Immersive Virtual Worlds With Oculus Rift and HTC Vive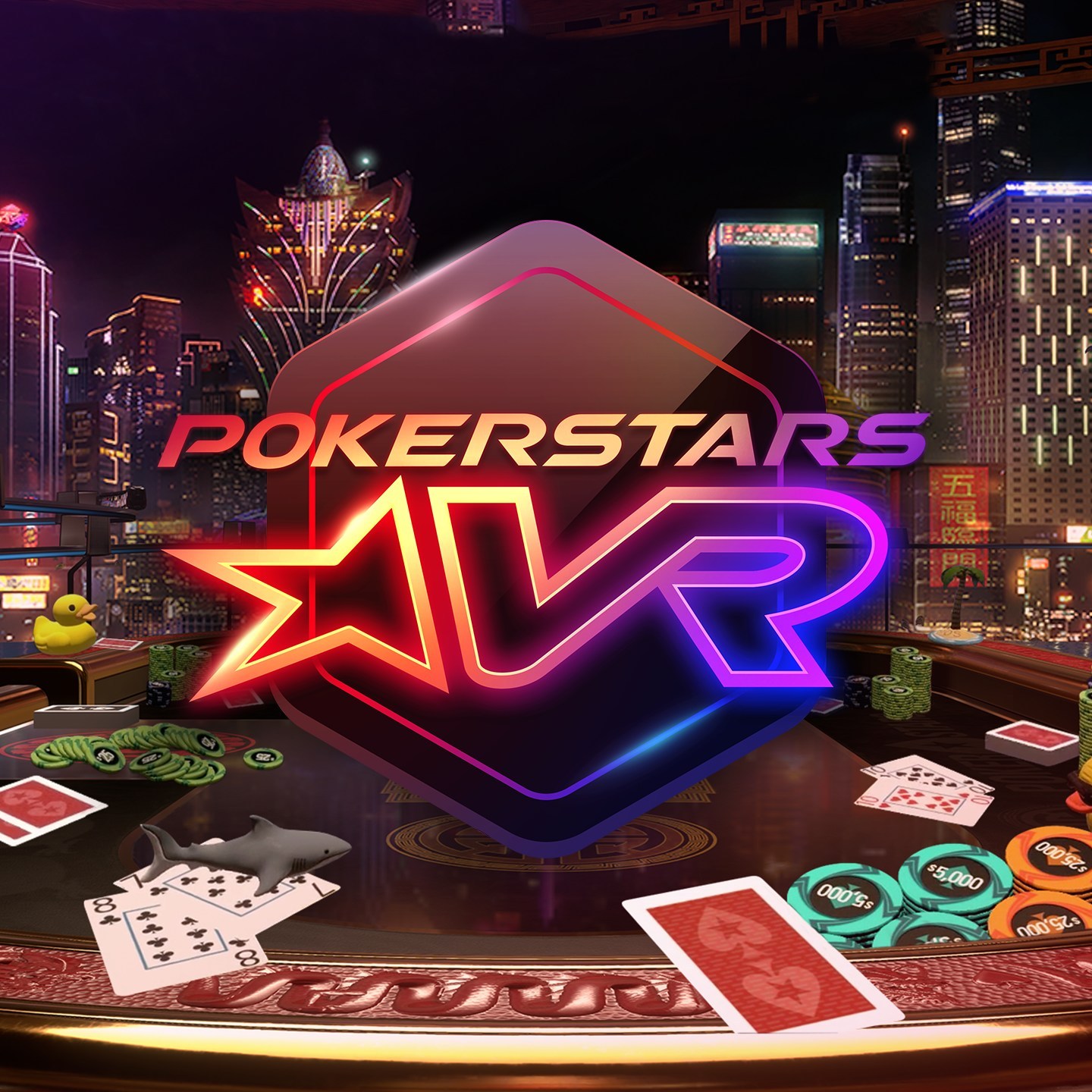 Reading Time:
2
minutes
Virtual poker experiences arrive just in time for the holiday season
PokerStars' latest innovation, PokerStars VR, is now available to download and play for free in all of PokerStars' global markets. The eagerly anticipated official launch of the game follows on from a well-received closed beta test which saw more than 150 invitees play and test it using Oculus Rift and HTC Vive. PokerStars VR is available to download through the Oculus and Viveport stores, as well as through Steam.
Players worldwide can now experience what happens when the worlds of live and online poker collide from the comfort of their own home. PokerStars VR was developed in collaboration with virtual reality developer Lucky VR and provides the perfect mix of serious gameplay, fun interactivity and social engagement that adds a whole new poker realm for players and gamers to explore.
Players have the chance to become fully immersed in a variety of social poker scenes, choosing their own environment to play in such as Macau 2050, The Macau Suite, The Showdown Saloon, Monte-Carlo Yacht, and The Void. Using intuitive controls for easy gameplay, they can also handle chips and cards, and pick up on tells, talk and interact just as they would at a live table. The game also features a host of interactive props to have fun with, voice command, and integrated Twitch broadcasting and media streaming on Oculus Rift for those who wish to play and stream.
WORLD CLASS VR EXPERIENCE
"When we showcased the product it was amazing to see people really enjoy and become engrossed in the game," said Severin Rasset, Director of Poker Innovation and Operations at PokerStars. "We wanted to venture into the world of virtual reality because we believe it is an exciting avenue of technology to explore and something that our players would appreciate. I highly recommend that everyone tries out the game as it can only truly be understood and enjoyed by experiencing it."
The new game simulates the live poker experience as closely as possible, bringing the same subtleties and interactions to an online environment. A lot of work has gone into recreating the atmosphere of a live poker game, including features such as chip stacking, card-peeking and the ability to try to get a genuine read on opponents, giving bluffing a whole new dimension.
Players can explore how tells work in PokerStars VR, as well as other lessons and insights, at PokerStars School and PokerStars Blog.
About PokerStars
PokerStars operates the world's most popular online poker sites, serving the global poker community. Since it launched in 2001, PokerStars has become the first choice of players all over the world, with more daily tournaments than anywhere else and with the best online security. More than 182 billion hands have been dealt on PokerStars, which is more than any other site.
The Stars Group owns or licenses gaming and related consumer businesses and brands, including PokerStars, PokerStars Casino, BetStars, Full Tilt, Sky Bet, Sky Vegas, Sky Casino, Sky Bingo, Sky Poker and BetEasy as well as live poker tour and event brands, including the PokerStars Players No Limit Hold'em Championship, European Poker Tour, PokerStars Caribbean Adventure, Latin American Poker Tour, Asia Pacific Poker Tour, PokerStars Festival and PokerStars MEGASTACK. The Stars Group is one of the world's most licensed online gaming operators with its subsidiaries collectively holding licenses or approvals in 19 jurisdictions throughout the world, including in Europe, Australia, and the Americas.
Play Responsibly!  For more information on responsible gaming please visit our website at http://www.pokerstars.com/about/responsible-gaming/.
AGA CEO Statement on the SBA's Interim Guidelines for the Paycheck Protection Program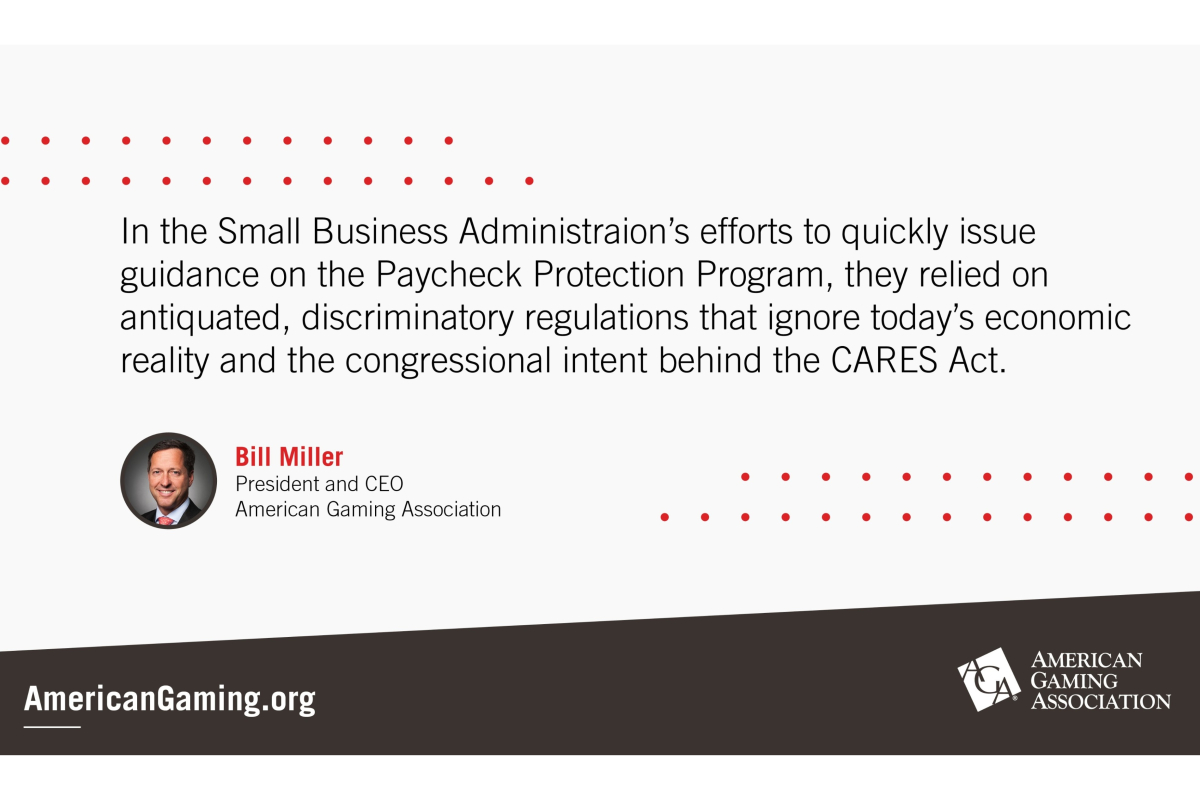 Reading Time:
2
minutes
American Gaming Association President and CEO Bill Miller released the following statement on the interim regulatory guidelines issued by the Small Business Administration for the Paycheck Protection Program:
"The American Gaming Association (AGA) is deeply concerned with the interim regulatory guidelines issued by the Small Business Administration (SBA), which preclude small gaming entities and their employees from receiving economic support under the newly-established Paycheck Protection Program (PPP).
"In SBA's efforts to quickly issue guidance on the PPP, they relied on antiquated, discriminatory regulations that ignore today's economic reality and the congressional intent behind the CARES Act, which states that any business concern shall be eligible to receive an SBA loan if they meet specific qualifications regarding their number of employees.
"Unless amended, these initial guidelines will irreparably harm one-third of the U.S. casino industry and the hundreds of thousands of Americans that rely on gaming businesses for their livelihood.
"This decision will affect hard-working Americans from Pennsylvania to Nevada, Ohio to Colorado, and everywhere in between who need and deserve the same level of support as anyone across the country during these unprecedented times. Moreover, as the AGA pointed out in a letter to SBA and the U.S. Department of Treasury, the inclusion of gaming businesses in the PPP is critical to help ensure employees can remain connected to their employers, stay off of unemployment, and quickly return to their jobs when this pandemic subsides.
"The AGA urges SBA Administrator Carranza to immediately correct this oversight and extend this needed relief to all of America's small businesses and their employees, including those in the communities across 43 states that rely on our industry's contributions."
Background
Casino gaming is vital to local small businesses, supporting 350,000 small business jobs and delivering $52 billion annually in small business revenue, including construction, manufacturing, retail, and wholesale firms.
Nearly all (987 of 989) commercial and tribal casino properties have shuttered their doors because of the COVID-19 pandemic. More than half of the 1.8 million jobs gaming supports are at non-gaming businesses, such as restaurants and local shops, which are all dramatically affected by a local casino's closure.
In many states, gaming pays among the highest tax rates of any industry with $10.7 billion in gaming taxes and tribal revenue share payments that support fundamental and critical programs from infrastructure to education.
More information on COVID-19's impact on U.S. casino industry workers and local communities is available here.
Source: americangaming.org
Caesars Merger with Eldorado Moving Forward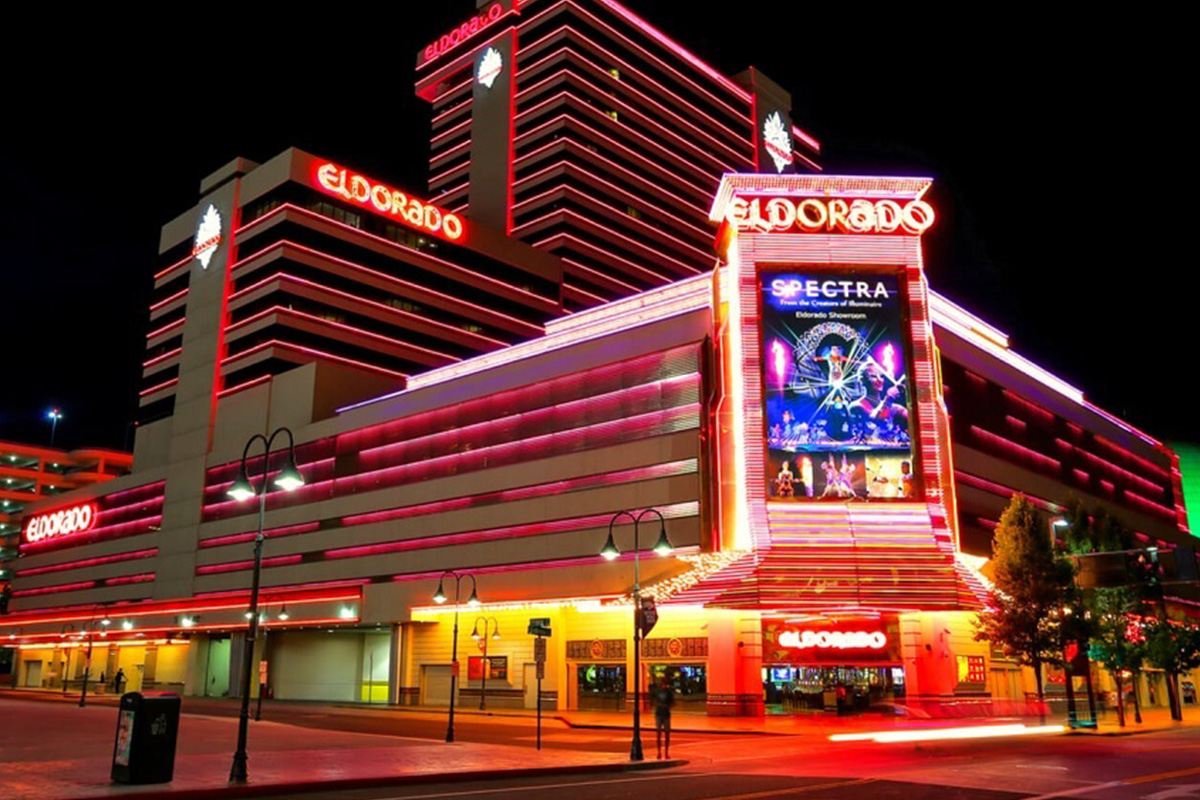 Reading Time:
< 1
minute
The Coronavirus outbreak has delayed the $17.3 billion deal between Caesars Entertainment and Eldorado Resorts, but the deal is moving forward. The anticipated closing of the $17.3 billion deal has been pushed from April to June.
The regulators in Indiana, New Jersey and Nevada still need to sign off on the deal but have postponed hearings. The merger also needs the approval of the Federal Trade Commission.
"The board is still investigating. The merger is going like any other merger. It's just going through the process, which includes a normal investigation," Nevada Gaming Commission Chair Tony Alamo said.
Eldorado and Caesars had anticipated closing in mid-April, but multiple sources said it now looks more like June. There has been widespread speculation that the Coronavirus pandemic will change the ways regulators view the debt associated with this deal. A highly placed source says both companies have the liquidity to last for well over a year.
Miami Residents and Businesses Oppose Measure by City Attorney Allowing Gambling in Edgewater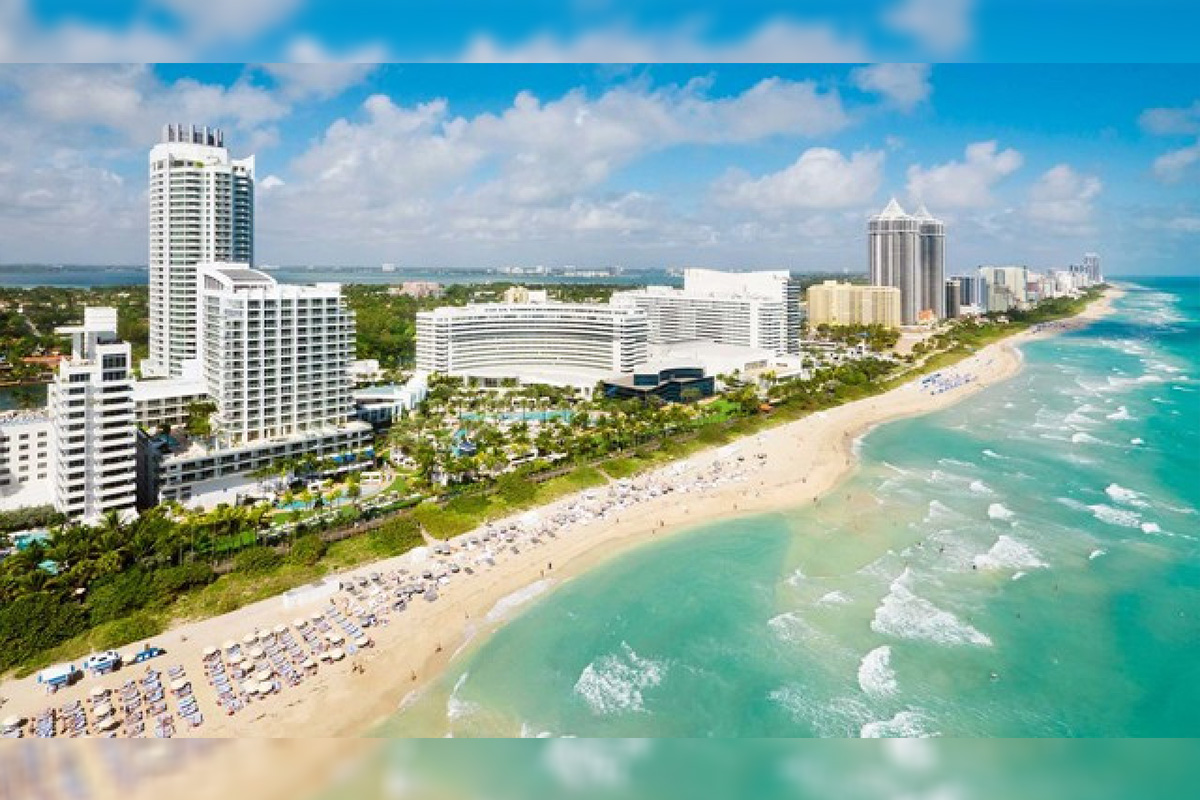 Reading Time:
2
minutes
Miami residents and businesses– including some founded by Norman Braman–have filed legal action against the back door deal between City officials and a local development group paving the way for casino gambling in Miami.
"The latest filing is a motion to intervene in the federal case in which a bogus lawsuit was 'settled' through a sweetheart deal and as an end around the zoning code. The City and West Flagler were on the same side leaving Miami citizens on the outside whose interests were otherwise trampled on by City officials," Norman Braman, who has opposed gambling and championed voter participation in Miami for over 30 years, said.
The motion filed by Braman and other Miami residents property owners seeking to make certain that the federal court does not enforce any "settlement" while the residents' state court lawsuit proceeds to invalidate the underlying interpretation of City code on which the federal "settlement" explicitly relies.
"We regret to be forced to file this motion to protect the right of all Miami residents to have a say as to whether Miami should allow gambling. But we have an obligation to preserve our rights. West Flagler's claimed right to have a jai alai fronton in Edgewater is a 2012 letter issued in secret and obtained without any notice or process. If the City of Miami is going to allow gambling–and I've long said it should not–then notice must be given to Miami's residents so that they can have a meaningful say and hold elected officials responsible," Norman Braman said.
"It's unfortunate that the City Attorney and West Flagler entered into this settlement approving a gambling facility in the midst of the ongoing health crisis. But the pandemic will not prevent Miami's citizens from protecting their quality of life or from ensuring the City's long-term prosperity. We will take those actions necessary to protect our rights, and we hope the City Attorney and West Flagler refrain from further action towards advancing a gambling facility while the public is focused on more important issues," Braman added.