mimik and 3BLACKDOT partner to create new gaming experiences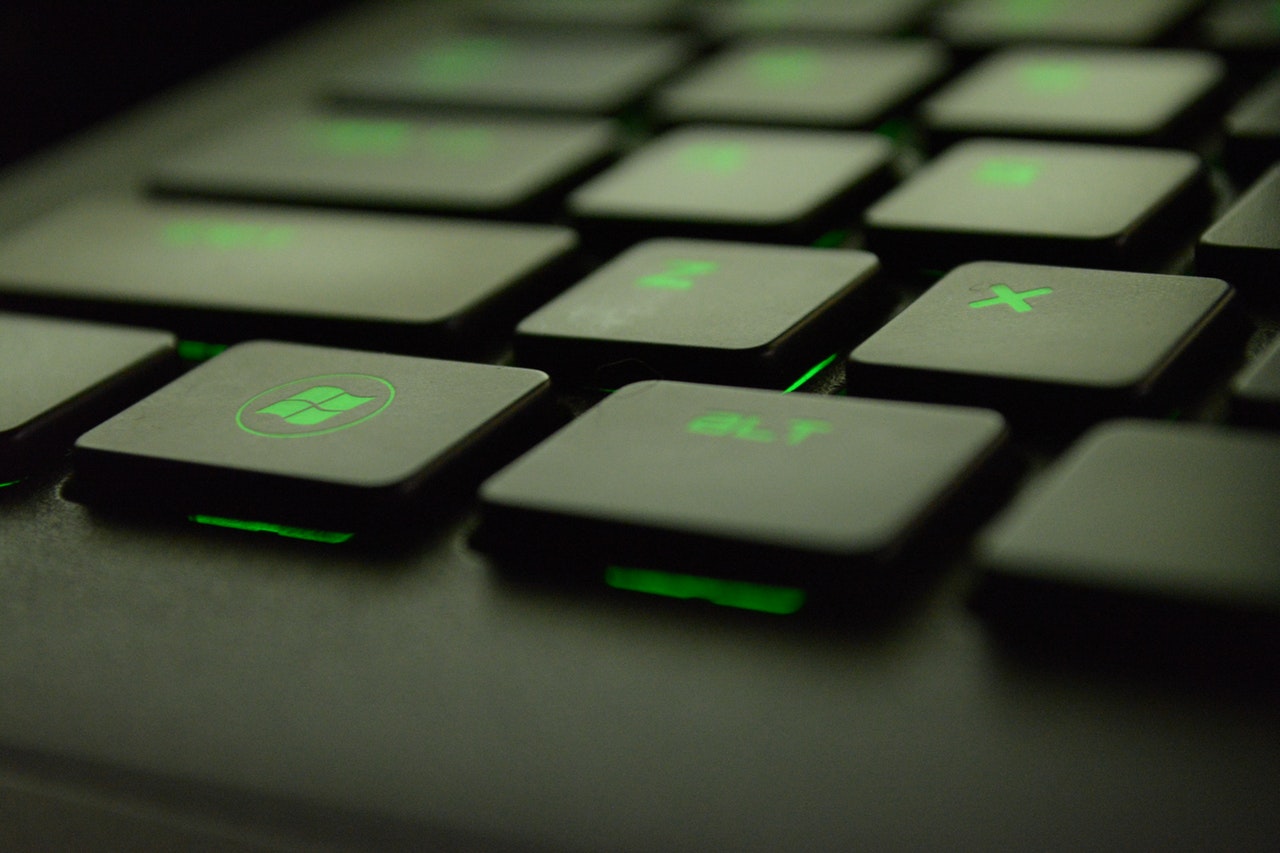 Reading Time:
2
minutes
Decentralized cloud enables fast, hyper-local gaming across all computing devices
Today, mimik technology inc. announced that 3BLACKDOT (3BD), the leading gaming culture company, is now using the mimik edge cloud platform technology and edgeSDK to create new gaming experiences and utility applications across all devices. mimik's decentralized cloud platform reduces latency, bandwidth usage and the cost of central cloud hosting while improving data privacy and enabling faster application development.
3BD also plans to distribute the mimik edgeSDK to game developers to give them the ability to communicate directly in realtime across devices cost-effectively and without the need for internet access. This initiative promises to create a new breed of games by enabling "edge" devices such as game consoles, PCs, laptops, and mobile phones with server capability.
"Improved means of user acquisition, stellar entertainment experiences, and affordable, globally scalable infrastructure are three of the top attributes developers are asking for in their video games. Using the mimik platform, we strive to deliver on all three of these by creating unique, unparalleled gaming experiences for our community," said Angelo Pullen, co-founder and CEO, 3BD. "We're using the mimik platform to enhance our players' experiences. mimik's platform enables direct, hyper-local communication between gaming devices, while also being able to accommodate peer-to-peer interactions around the world. This will reduce hosting, development and maintenance costs, improve latency, reduce bandwidth usage, and will open opportunities to create experiences not feasible using traditional centralized cloud approaches."
The mimik edgeSDK enables serverless microservice development – a standard cloud-based software development model – on edge devices running iOS, Android, Raspbian, macOS, Windows or Linux. With mimik, microservices can communicate on the same device and/or across devices in a peer-to-peer fashion whether the gamers are playing on the same LAN or on networks across the globe. Similarly, gaming influencers can utilize their own devices and the devices of their fans to create new experiences within their own private cloud.
"We are thrilled to partner with 3BD to help bring gaming developers a faster, less costly, and more engaging user experience. Our decentralized edge cloud platform offers many benefits to the gaming community, and we're excited to partner with 3BD to make it happen," said Fay Arjomandi, co-founder and Chief Product Officer, mimic.
About 3BLACKDOT
3BLACKDOT (3BD) is an Influencer-driven Collective, Studio, Production and Marketing company delivering audience engagement, brand value, and entertainment properties harnessing the power of Influencer communities around the world.
3BD is comprised of some of the largest YouTube Influencers in the world who garner hundreds of millions of monthly views. 3BD's team has integrated brands into over 2500 Influencers' content and worked with a myriad of leading consumer brands including: Disney, Volkswagen, and Electronic Arts (EA).
3BD believes that the future of digital media and communication lies in peer-to-peer recommendation. 3BD is at the forefront of a worldwide shift in consumer behavior, where Influencers will be the discoverability guides of the future. 3BD and its partners will ultimately help consumers cut through the clutter of overwhelming digital media choice and intend to lead this seismic global change. For more information, please visit us at https://3blackdot.com/
About mimik technology inc.
mimik technology inc. is a software company headquartered in Vancouver BC. mimik provides a platform that turns any computing device into a cloud server, enabling developers to extend the cloud to the edge and create a new decentralized cloud. mimik connects our digital world in new ways and moves us closer to a world where digital freedom is a reality for everyone. For more information, please visit www.mimik.com.
PA Gaming Control Board to Hold Public Hearing on February 20th for Parx Casino License Renewal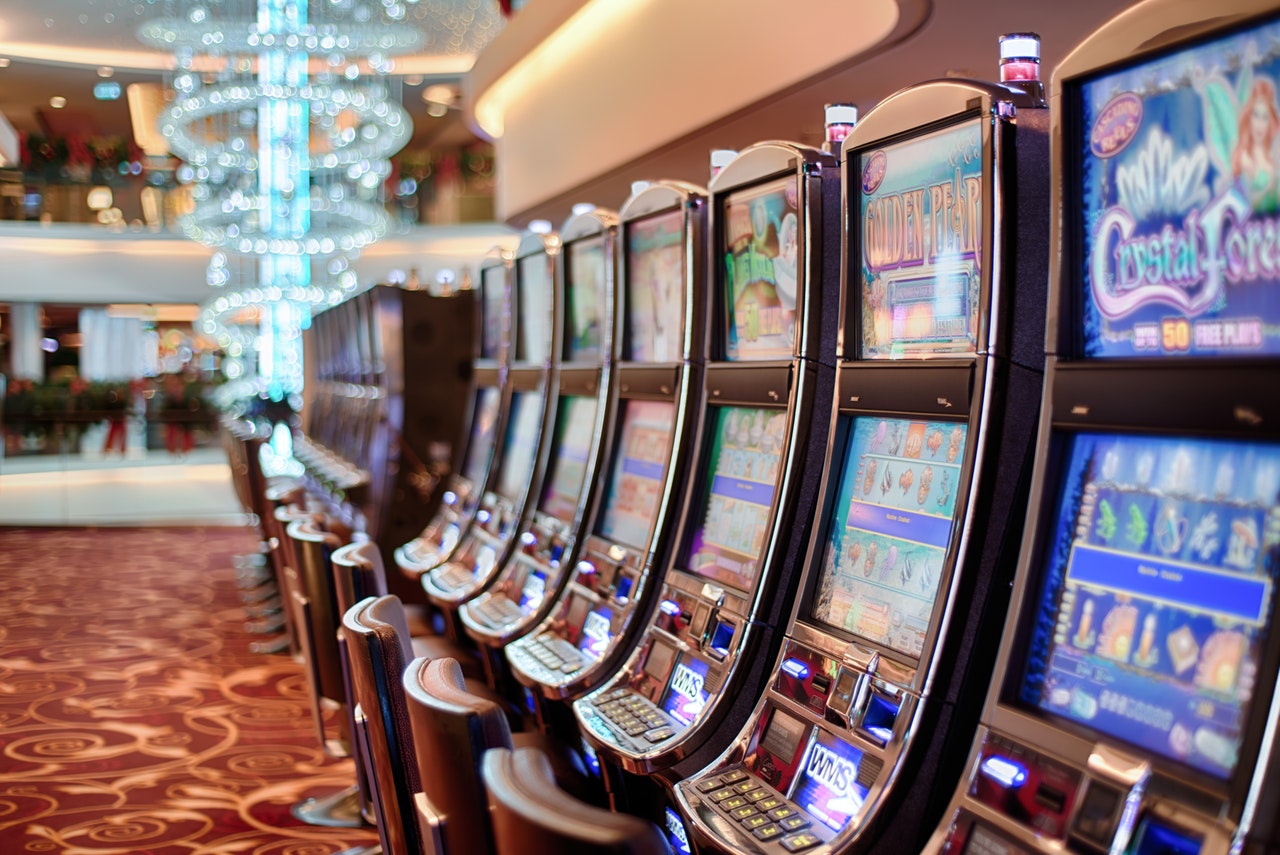 Reading Time:
3
minutes
The Pennsylvania Gaming Control Board will hold a public hearing on Wednesday, February 20, 2019 to gather evidence, including public comment, on the renewal of the Category 1 Slot Machine Operator's license for Greenwood Gaming and Entertainment, Inc., operator of the Parx Casino in Bucks County.
The hearing will begin at 10:00 a.m. in Council Chambers at the Bensalem Township Municipal Building, 2400 Byberry Road in Bensalem, Pennsylvania.
Complete information on the hearing, including links to sign up to present oral comment at the hearing or to provide written comment prior to the hearing, is on the Board's web site, www.gamingcontrolboard.pa.gov, under its Quick Links section of the home page. The deadline for registration to speak at this hearing is noon on Tuesday, February 19, 2019.
Written comments can be mailed, with a postmark no later than Tuesday, February 19th to:
PA Gaming Control Board 
P.O. Box 69060
Harrisburg, PA 17106
Attention: Board Clerk
Comments can also be faxed prior to that deadline to 717-265-7416 or e-mailed to boardclerk@pa.gov.
Pursuant to section 1326 of the Pennsylvania Race Horse Development and Gaming Act, all licenses shall be subject to renewal every five years.  The renewal application must include an update of the information since its last renewal.
To implement the renewal requirement, the Board utilizes a two-step process:
First, the 

February 20

th public hearing will be held before the Director of the PGCB's Office of Hearings and Appeals for the purpose of receiving documentary evidence, hearing testimony and building a record upon which the Board will base its licensing decision.  The hearing record, along with a report from the Director of Hearings and Appeals, will be transmitted to the Board.
The second step is to hold a separate public hearing in 

Harrisburg

 at a later date where Greenwood Gaming and Entertainment, Inc. representatives will offer oral arguments and Board members can ask additional questions.
At the renewal hearing, the burden is on the renewal applicant to establish and demonstrate, by clear and convincing evidence, its eligibility and suitability for renewal of the gaming license last renewed in November 2014.  During the hearings, the renewal applicant will be given the opportunity to demonstrate, among other things, its good character, honesty, and integrity; compliance with its statement of conditions; tax revenue generated; jobs created; amenities added since the last renewal; success in implementing its diversity plan; and involvement in the surrounding communities.
Following these proceedings, the Board will then be able to determine whether the licensee remains eligible and suitable consistent with the laws of the Commonwealth and are otherwise qualified to have the license renewed for a five-year period.
All questions that are not press-related should be referred to the PGCB's Office of Hearings and Appeals at (717) 265-7451.
About the Pennsylvania Gaming Control Board:
The Pennsylvania Gaming Control Board is tasked to oversee all aspects of the state's casino industry, along with oversight of new gaming initiatives created through amendments to the Race Horse Development and Gaming Act recently approved by the signing of Act 42 of 2017. To date, the PGCB regulates the play within the Commonwealth of Fantasy Sports Contests along with four casino operators offering Sports Wagering. Additional new gaming initiatives are expected to launch in the coming months.
The Commonwealth's casino industry currently consists of 10 stand-alone and racetrack casinos in operation, along with the two smaller resort casinos.  These facilities collectively employ 17,000 people and annually generate approximately $1.4 billion in tax revenue from slot machine and table games play. The largest portion of that money is used for property tax reduction to Pennsylvania homeowners.
Additional information about both the PGCB's gaming regulatory efforts and Pennsylvania's gaming industry can be found at gamingcontrolboard.pa.gov. You can also follow the agency on Twitter by choosing @PAGamingControl.
Police nabs 12 persons for kidnapping US businessman in Costa Rica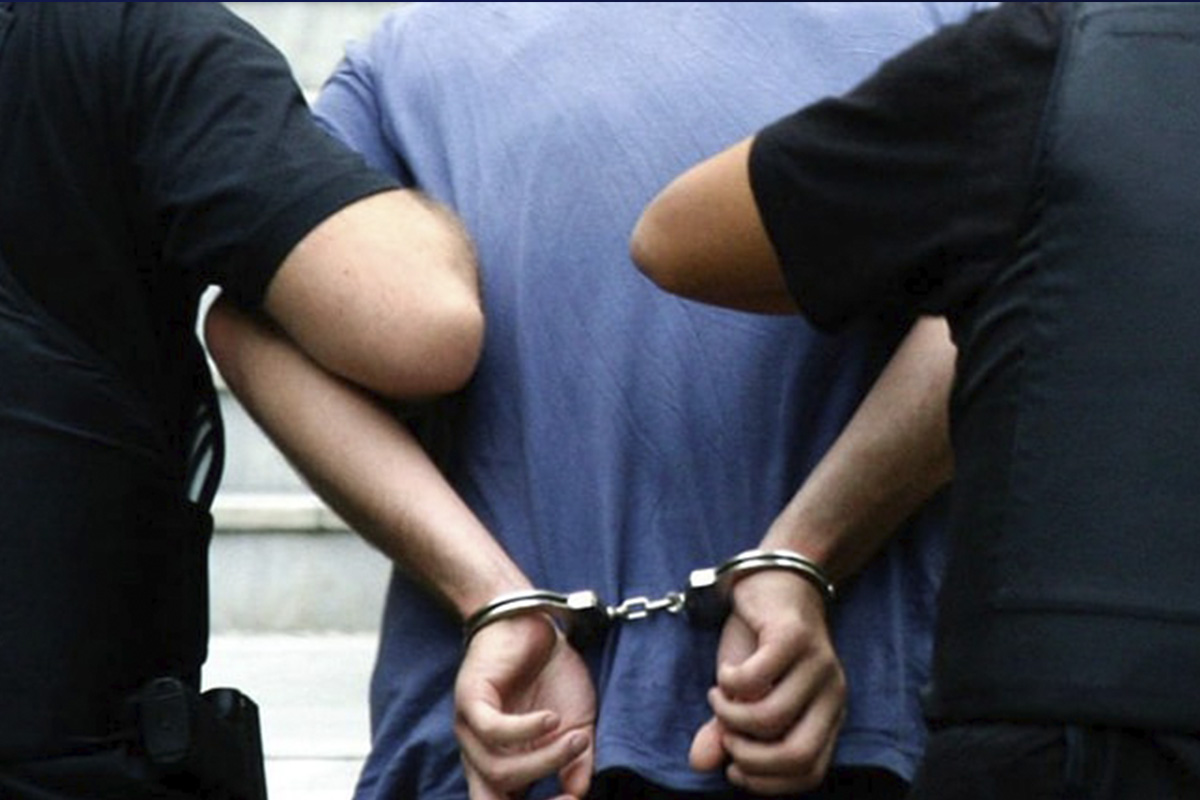 Reading Time:
1
minute
The police arrested 12 persons for allegedly kidnapping an American businessman in Costa Rica. The persons were arrested in Costa Rica and Spain.
The assailants kidnapped William Sean Creighton Kopko, the owner of 5Dimes, an online gambling platform, on September 24 in Costa Rica.
Kopko's family agreed to pay the ransom of the Bitcoin equivalent of $950,800 after his kidnappers made several calls threatening to kill him.
But once the payment was made, the kidnappers stopped communicating with Kopko's family and he is still missing.
After the kidnapping members of the gang fled to Cuba, the Civil Guard statement said. On November 9, Costa Rica informed the Civil Guard that three suspects had left Cuba and entered Spain through the Madrid-Barajas airport. The suspects who travelled to Spain were arrested after they rented a house in the city of Zaragoza, according to the news release.
Video from Costa Rican investigators shows authorities raiding a house on Friday in Costa Rica. That raid lead to the arrest of nine others allegedly involved in the kidnapping scheme.
The US State Department has not posted any travel advisories regarding Costa Rica, but there is a warning on its website that crime "is increasing in Costa Rica and U.S. citizens are frequent victims."
American Carla Stefaniak was found dead after she went missing in Costa Rica in November. A security guard at the Airbnb where Stefaniak was staying was arrested and is a suspect in her killing.
New Illinois Governor discusses gambling expansion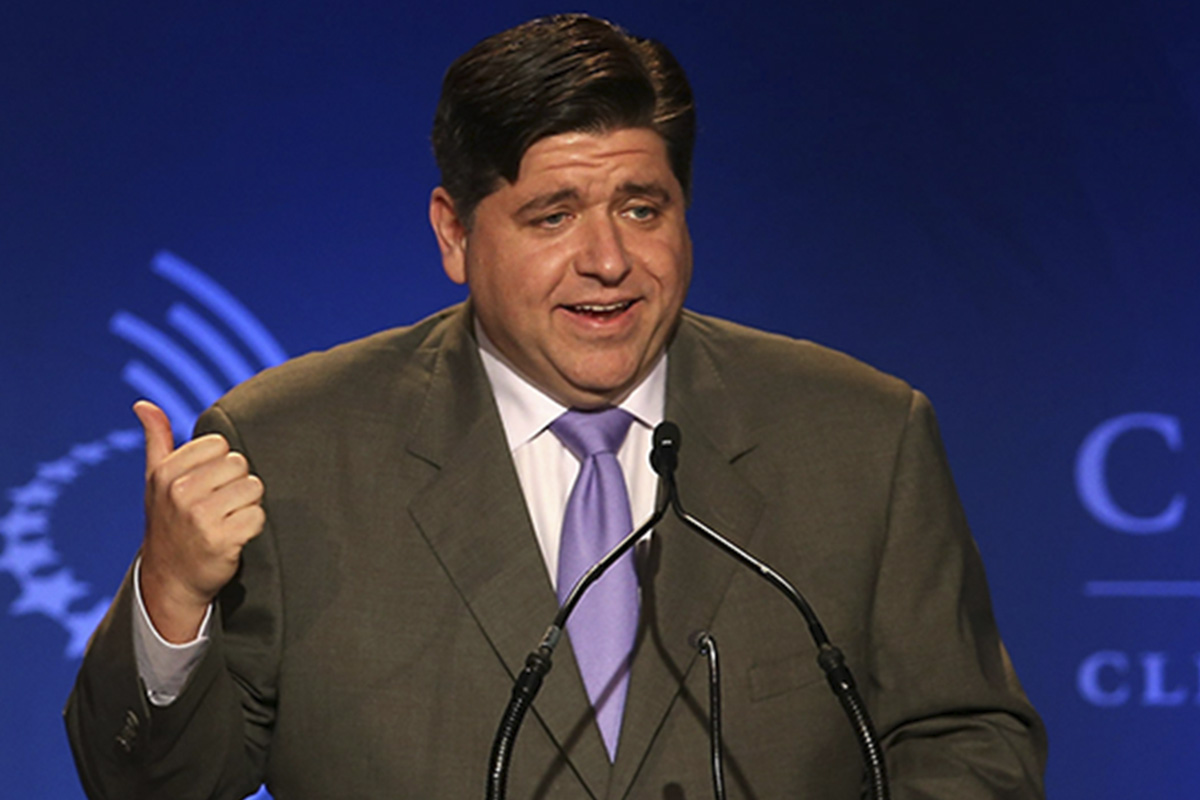 Reading Time:
1
minute
The governor that started his term on Monday has discussed a possible gaming expansion in the state.
The newly elected Illinois Governor J.B. Pritzker has already initiated discussion on the expansion of casinos in the state. He said that gambling expansion will boost the state's revenues.
Pritzker seems to have identified gambling expansion as one of the ways to balance the state budget and help pay for a capital bill is through gaming expansion. He also said that now that the Supreme Court has struck down PASPA, the federal act that prevented states from offering sports betting, Illinois has a bigger chance to pass a bill.
"We could implement that in the state as one example. There certainly are opportunities for us to expand casino gaming in the state," Pritzker said. "So those are a couple of ways for us to expand gaming. Balancing the budget is very important, it's not just about those revenue enhancements. It's also about bringing efficiencies to state government."
Moreover, he said that new casinos could be located near the state border in order to prevent that money from leaving the state. Chicago Mayor Rahm Emanuel has recently called for a casino in his city: "I don't disagree with you there's been some cannibalisation within the state and there's a limited amount of dollars that could exist in the state, but I also know this has to do with geography. Where you put a casino matters to how many dollars might flow from places they haven't seen dollars flow before… We ought to be thinking about how do we keep the dollars here that are being expended in other states."