Bitcoin Dice: A Dice Game Revolution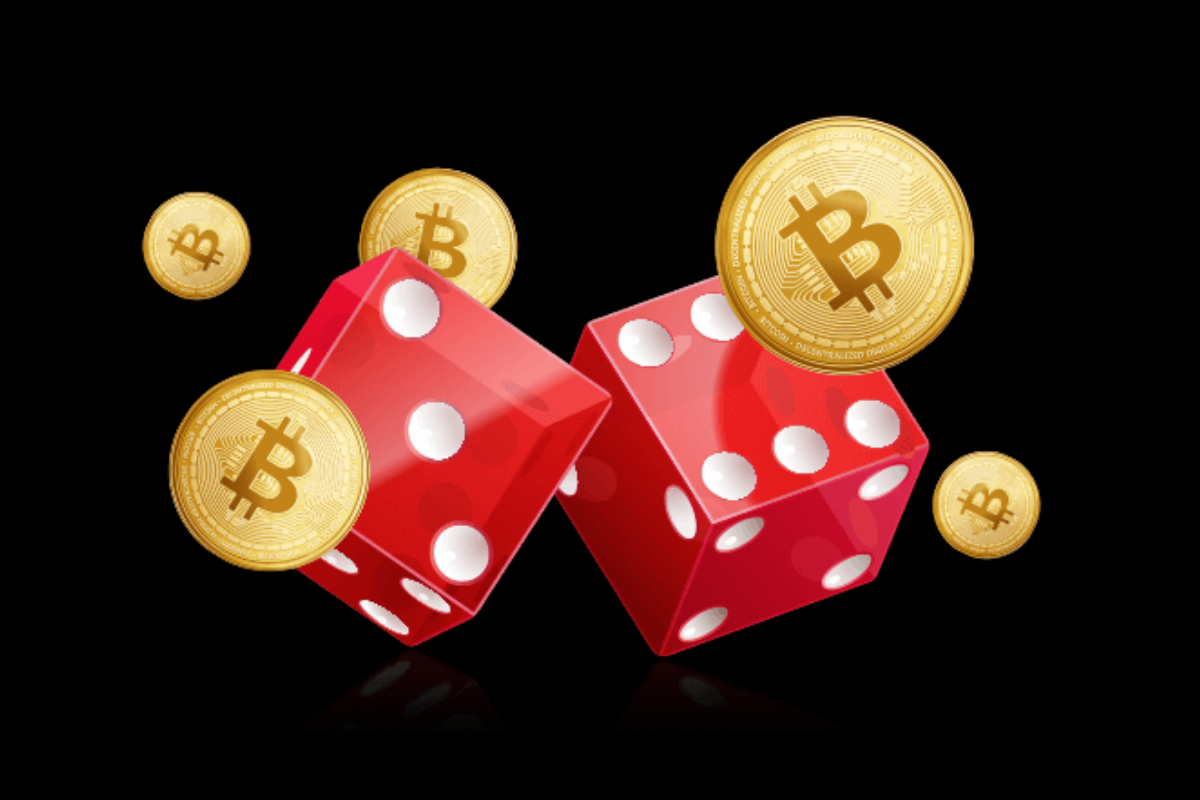 Reading Time:
2
minutes
Bitcoin dice games are probably the most popular Bitcoin powered casino games in existence at the moment. Bitcoin dice was first invented by one of the first Bitcoin casinos to appear, SatoshiDICE.
Bitcoin dice is a very innovative and exciting game, that cryptocurrency gamblers are enjoying playing at the moment. There are thousands of different combinations which can appear whilst playing Bitcoin dice, whereas traditional dice games only feature six numbers to choose from and is not played based on blockchain, like Bitcoin Dice is. Still the probability of dice rolls in a classic dice game applies to all dice related games, including bitcoin dice games. Dice games have always been popular in many forms, so it is no surprise Bitcoin versions of the games are making waves.
This fantastic cryptocurrency game is very simple to play and that is partly what makes it so attractive. It has an easy to understand layout and learning how to play the game is not difficult at all. These dice games have a low house edge, that usually stands at around 1-2%. Rolls are very quick, and the player receives instant feedback. The sites that let you play these games enable the player to choose a precise win percentage and then they have a variable reward, another reason they have become so popular. It is the most simple, raw form of gambling you will find, you pick a number and place your bet.
There are many different strategies that Bitcoin dice players can choose to implement, many similar to traditional forms of gambling strategies. A common bitcoin gambling strategy is the well know Martingale strategy. This involves betting on something that will double your bet, then if it loses simply doubling your stake on your next bet, then if you win go back to your original wager amount and if you lose then double it again. The plan seems simple; however, it often bankrupts players as even if you have just lost 10 times in a row, your chance of winning the next time doesn't actually increase, it's exactly the same every single time and you can end up risking hundreds or thousands of dollars to win one dollar back.
Another well-known method is the Paroli system, which actually increases the stake when a win occurs. This is used by some Bitcoin players on popular sites such as PrimeDice. You would double your wager after a win, reset after a loss and reset after 3 wins. There are many other gambling strategies that can be used, that should be researched before using and the player should understand the risks.
Cryptocurrency betting is becoming a big deal and has actually earned more than 3.7 million Bitcoin in just 3 years. This year saw a massive win on popular site Cloudbet of 160 Bitcoin, which is around $255,000. Furthermore, there are some who estimate profits from established bitcoin sites to be in excess of $19.3m.
Bitcoin dice is becoming increasingly popular and can be played on many sites now such as top ones like Betchain, SatoshiDice, bitStarz and Cloudbet.

Excellent Ways to Spend Your Bitcoin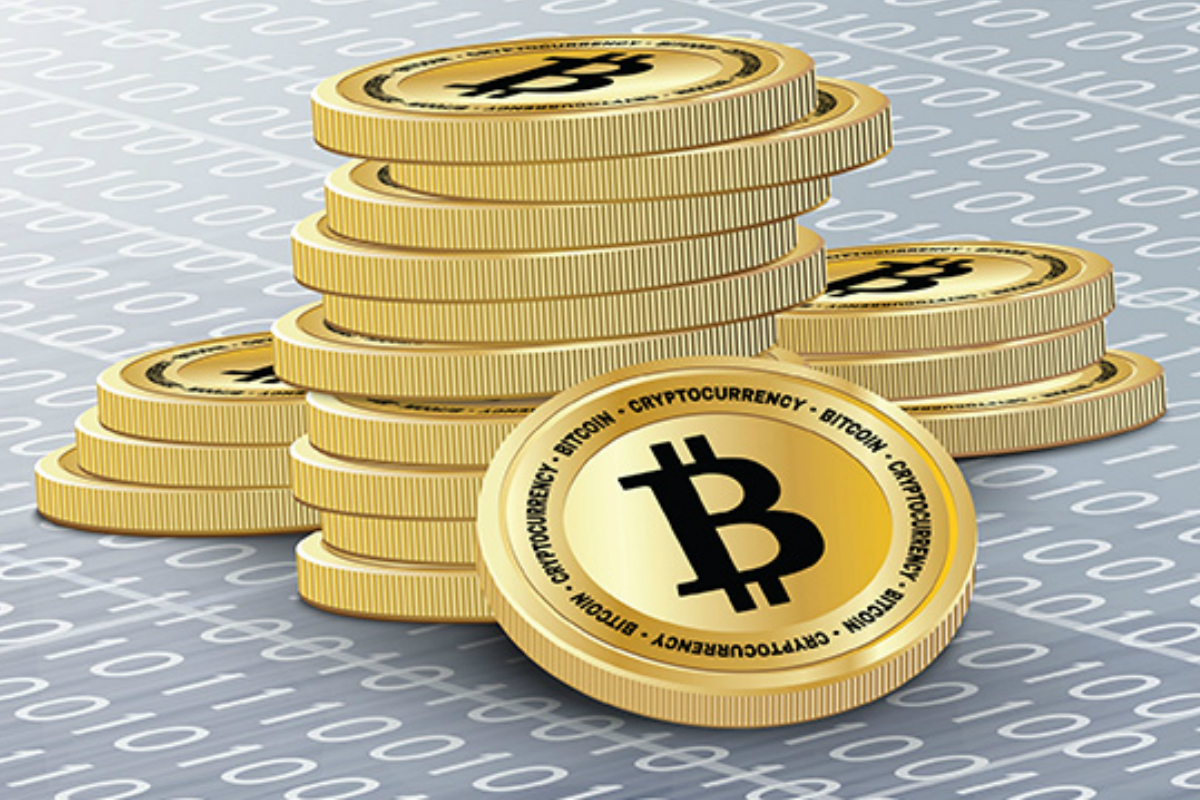 Reading Time:
3
minutes
No matter where you are in the world, you've probably heard of Bitcoin. Bitcoin has become a global phenomenon, and although it's been out for over a decade now, it's still one of the trendiest topics today. Everyone wants to get their hands on a bit of Bitcoin, whether that's through investing and trading or through working for some coins. Stacking up a nice amount of Bitcoin might bring you an incredible feeling of achievement, but what's the point if you don't spend some of it to give yourself a treat? If you're one of the many Bitcoin enthusiasts looking for ways to spend some of their savings, here are a few excellent suggestions that might be a good fit.
A Lavish Trip
There's no doubt that traveling is one of the best ways you can spend your savings. Traveling the world is an unforgettable experience that can enrich our lives in many ways. From exploring the wonders of our planet to establishing new friendships that could last a lifetime, giving travel a shot can a ton of benefits. If you're not looking for adventure, there are other ways to spend your time abroad. Of course, we're talking about taking a lavish trip where you can bask in the sun on an exotic beach or spoil yourself in the confines of a luxury resort!
Many might not be aware of this, but planning an entire trip and paying for it with Bitcoin is a very real possibility. While most travel booking companies aren't Bitcoin-friendly, Bitcoin enthusiasts are lucky enough to have some of the best ones available around the clock. Online booking sites like CheapAir, Destinia, and Expedia all accept Bitcoin as a form of payment. These websites can help you find both tickets and accommodations for pretty much every destination on the planet and sport a great user-friendly design to make planning your entire trip a breeze.
An Expensive Watch
When we say expensive, we mean expensive, so before going anywhere near this item on the list, be sure to get some extra coins. One of the best ways you can invest with Bitcoin today and make great returns is through Bitcoin trading, so giving it a shot isn't a bad idea. While it might sound scary, Bitcoin trading these days is pretty easy thanks to trading app like bitqs. True to its name, this app helps new traders maximize their profits by using advanced AI trading tech. The bots search the market for the best opportunities, and make sure you snag them when possible!
Once you're sure you have enough Bitcoin to blow through, you can go ahead and spend your hard-earned coins on a luxurious Rolex! Having a timeless accessory is always a big plus, and the chance to show off your luxurious lifestyle isn't a bad benefit either. Love it or hate, we live in a time where the so-called "flexing" culture has a big influence, so why not get on board and flaunt your success? There are multiple Bitcoin-friendly shops out there that offer classic pieces, but one of the best you can try right now is the luxury shop JavyEstrella.
Food & Drinks
Winding down from the expensive treats that might dent your crypto wallet beyond repair, a great way you can spend your Bitcoin these days is by buying snacks. Restaurants and take-out places that accept Bitcoin payments have been around from the early days of Bitcoin. Luckily, with cryptocurrency becoming more mainstream over the years, even more of them are now welcoming Bitcoin with open arms. The options here are nearly limitless, but if you're looking for something more popular, then you can grab something from Starbucks or Chipotle through an app!
Here's another more relaxed option you can go for. With gaming becoming one of the biggest sensations in the world, it's easy to assume that there's a game out there for everyone. From nightmare-inducing horror games that might leave you scarred for life to more laid back titles like the Sims where you can practically play God, everyone can have a good time when this immersive form of modern entertainment is in question.
As expected, Bitcoin has dipped its toes into the world of gaming as well. While many of you are probably already familiar with Bitcoin games and casino classics that populate Bitcoin casinos, these aren't what we're talking about. Classic video game fans have a chance to enjoy their favorite titles on their preferred console with Bitcoin now. The Microsoft Xbox Store and the PlayStation network are open to Bitcoin payments, and PC fans are free to purchase the latest titles on the market from online shops like Keys4Coins!
The9 to Purchase 2000 Bitcoin Miners for Over $6 Million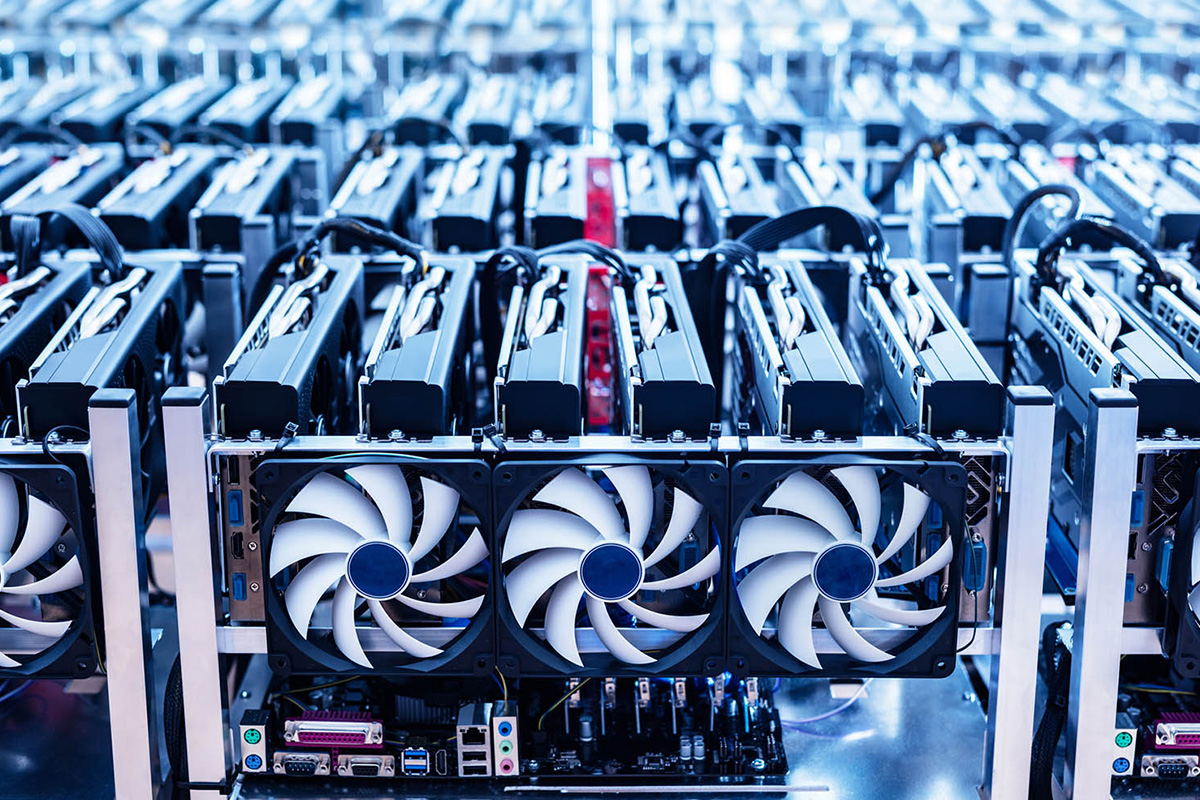 Reading Time:
< 1
minute
The9 Limited, the Shanghai-based online game operator, has revealed that the company is planning to acquire 2000 Canaan Avalonminers for over $6 million in a stock deal. The9's binding memorandum of understanding (MOU) explains that the new units will give the company 0.1 exahash of bitcoin hashpower.
According to the announcement, The9 entered into a legally binding memorandum of understanding (MOU) with an "unrelated bitcoin mining machine owner." The machines will be exchanged for Class A ordinary shares.
The9 said that the firm will issue approximately 8,127,390 shares based on the share price of around $24.81. But during the next six months, the number of shares could be reassessed.
But the new MOU is not the only deal The9 has established. The company also disclosed that it obtained 0.288 (EH/s) of hashpower. This deal took place when the company signed definitive agreements for 12,246 bitcoin mining rigs.
The announcement does not disclose whether or not the 12,246 mining rigs are Canaan Avalonminer brand miners. That specific deal was also completed with share calculations and an issuance agreement with a lock-up period of six months.
You Have 30 Days to Win a Lamborghini at FreeBitco.in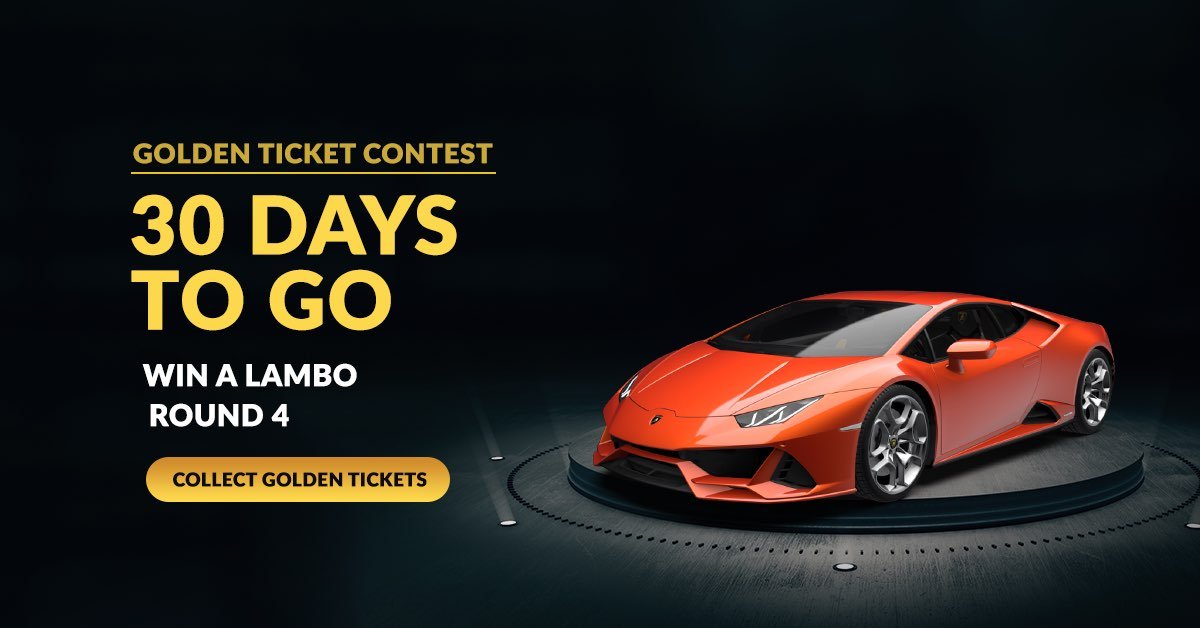 Reading Time:
2
minutes
Want to win a Lamborghini in 30 days?
Back in 2019, FreeBitco.in, the seventh-largest online casino in the world, introduced Crypto's Biggest Giveaway – Win a Lambo.
The fourth edition of the giveaway is nearing its end and you have 30 days to participate and stand a chance to own a Lamborghini.
Win a Lambo Round 4 started on 1st November 2020 after User 38048549 won 15.27 BTC in Round 3.
This giveaway is a Golden Ticket contest. Let's take a look at how you can participate…
How to Participate in Win a Lambo Round 4?
The objective is simple – deposit, play, and subsequently collect Golden Tickets for a chance to win a Lamborghini. Here's how you do that:
Create an account at FreeBitco.in.

Collect Free BTC or deposit BTC into FreeBitco.in wallet.

Play the

HI-LO dice game

, or bet on events.

For every 0.005 BTC wagered in total on both the dice game or the event betting page, the user gets 1 Golden Ticket.

Golden Tickets can also be bought for 25,000 satoshi each.

Collect as many Golden Tickets as possible to increase the chances of winning a Lamborghini.

After the contest ends, a

provably fair

lottery drawing will be conducted to pick the lucky winner.
One Winning Ticket Is All You Need
FreeBitco.in's Provably Fair algorithm ensures that the Golden Ticket lottery draw is completely random. What does that mean?
It's simple: there will only be one winning ticket. All you have to do is be the one holding it.
In the second round, the winner held over 200,000 tickets, but in the previous round, the winner only held 1,626 tickets out of a whopping 5.5 million!
Over 2.7 million Golden Tickets have already been distributed in this round. You have 30 days to collect as many tickets as possible before the contest ends. The more you collect, the higher your chances of winning.