Tiltify Helps Top Livestreamers Raise Millions for Charity in 2018 with Interactive Features that Gamify Giving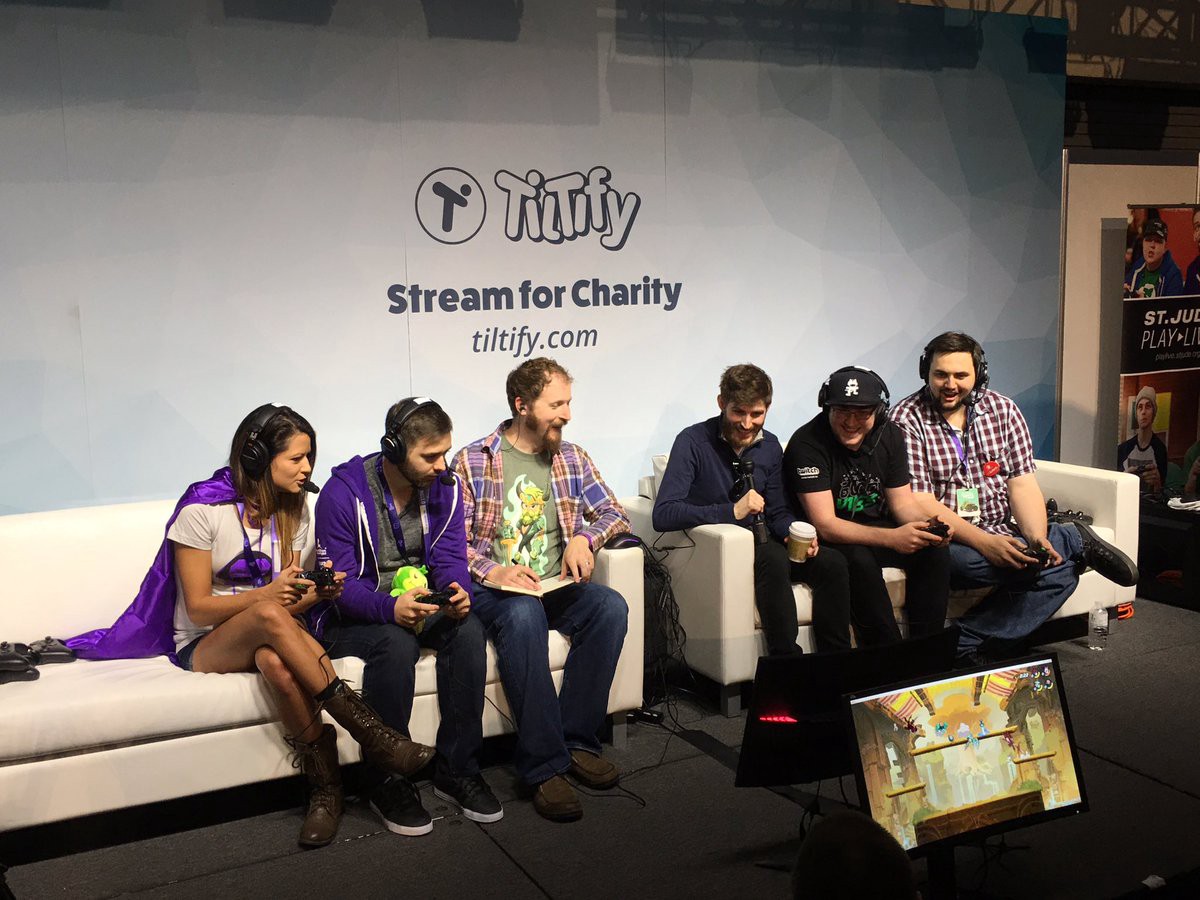 Reading Time:
2
minutes
Livestream Fundraising Platform Powers Multi-Million Dollar Campaigns for Leading Charities; Celebrity Streamer Jacksepticeye Raises Over $1M with Tiltify's Engaging Broadcasts
The season of giving may be winding down but Tiltify, the livestream interactive fundraising platform, is gearing up for a blockbuster year in 2019 of helping the nation's most innovative charities raise millions of dollars through interactive livestream broadcasts.
Having facilitated more than 10,000 campaigns and million in donations in 2018, Tiltify has celebrated several giving milestones this year, including:
$2.8 million

 raised for St. Jude Children's Research Hospital through GuardianCon;

$2 million

 raised during St. Jude Play Live Prize Month, which hit its 

$1 million

 goal in just the first 19 days; and
Celebrity streamer Jacksepticeye hit the million-dollar milestone, raising over 

$1.1 million

 in multiple campaigns throughout the year.
Millions more have been raised for hundreds of new charities added to the Tiltify family, as well as for some well-known causes, including Make-a-Wish Foundation, Direct Relief, Save the Children and the Ellen Fund, and at high-profile events such as Twitchcon, Hi-Rez Spring Fling, Scareathon and more.
Tiltify also forged several strategic partnerships in 2018 to help streamers and donors support worthy causes. In August, it launched the Jacksonville Fallen Gamers Fund and co-hosted a Twitch esports livestream event with professional gamer Shay "Young Kiv" Kivlen and Parkland High School student and gun control advocate Cameron Kasky to raise money for families of the victims in the Madden NFL 19 tournament shooting.
And in October, Tiltify teamed up with Activision for the 4th Annual Race to Prestige livestream marathon supporting the Call of Duty Endowment Fund. So far, the #CODNATION Challenge has raised over $335,000 this year through various campaigns, not including Activision's matching contribution.
"We've had a tremendous year and we're extremely proud to work with all of these fantastic partners. The spirit of giving is very much alive, but it takes a modern, interactive approach to reach today's young audiences," said Tiltify CEO Michael Wasserman. "Our platform is bringing fundraising into the 21st century and we're excited to expand our network and our features even further in the new year."
Much of Tiltify's fundraising power comes from its interactive features that not only facilitate donations, but also enable streamers to mobilize and engage directly with donors. Streamers can offer incentives, chat with viewers and answer questions, while viewers can see the campaign's progress toward goals and how their individual contributions add up in real time.
Its new Twitch extension creates a direct integration with the popular livestream platform that lets streamers embed Tiltify features into the broadcast. Within the Twitch stream, viewers can also now use Amazon Pay to contribute to a Tiltify campaign, streamlining the donation process and making it fast and simple to give to the live campaign. Other features like monthly giving options, monthly rewards and homepage takeovers give charities and the streamers who raise funds for them flexible options for creating engaging, exciting campaigns and events.
Tiltify recently added Facebook Live as a new streaming option, providing yet another channel for streamers to engage with donors and raise money for their favorite charities. Meanwhile, the platform's dashboards, team functionality and reporting tools have all received upgrades and enhancements over the last year.
To learn more about Tiltify's livestream telethon-style fundraising platform, visit https://tiltify.com.
Unikrn Launches Streamer Betting and Virtual Matches with New Tech and Odds-Setting Trading Bots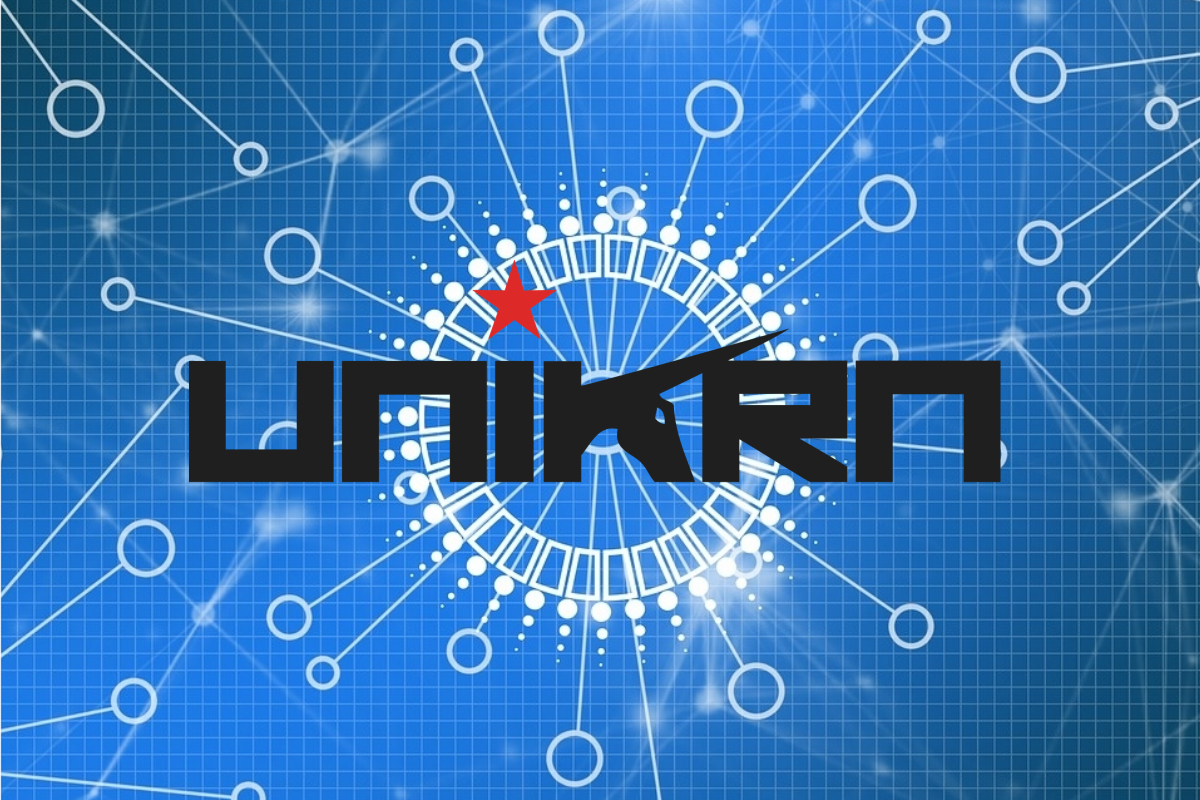 Reading Time:
2
minutes
Algorithmic analysis, new blockchain-based tech applications and screen-analyzing technology bring streamer betting and 24/7/365 esports for fans around the world
Unikrn, a global leader at the intersection of blockchain, entertainment and wagering, has created a new technology moat offering instantly available betting experiences for esports and gaming fans.
Built on game analytics, new AI trading bots & screen-analyzing technology, streamer betting is a nonstop, fully automated future of casual wagering. Unikrn will also launch Unikrn Virtual, letting bettors pick from over half a million fresh esports rounds per year.
Together with Unikrn UMode, a player-vs-house skill betting platform for online gameplay, Unikrn is launching unprecedented accessibility for entertainment, skill-based and esports-based wagers every minute of every day.
Unikrn Virtual is a regulator-approved RNG game which uses an approved third-party to randomly generate a round of CS:GO from a curated pool of past professional matches, giving fans the thrill of betting on live esports match without delays or waits. A unique algorithm utilizing both archival and display techniques developed by Unikrn gives users access to key information about an upcoming round of CS:GO, then they may bet on the outcome.
Unikrn users can also exchange currencies, crypto or even digital items (called skins) into regulator-approved ERC20 betting tokens called UnikoinGold. Users can also deposit with traditional means such as credit card.
Eligible bettors can then use the groundbreaking new Unikrn Virtual to find an esports bet offered every minute, even when no events are live. Or they can bet on top streamers. Or they can even bet on themselves in a skill-based UMode proposition, which is even legally available in the United States.
In 2018, Unikrn became the first company to have live, IOM regulator-approved crypto wagering experiences, and as the company continues to expand uses, it projects a crypto resurgence as token value shifts from perception to function.
"Highly-regulated environments, including betting, are the perfect breeding pool for the normalization of mainstream blockchain," said Andrew Vouris, Unikrn COO, "Using tools from blockchain has helped us develop a system years ahead of other operators, and we're committed to taking the best ideas of crypto and giving them application."
Now Unikrn users can parlay a professional esports match and their favorite Twitch streamers, even all in one multibet, and they can make deposits to a currency-agnostic blockchain-based system.
Last year, over 1000 millennia of viewer time were spent watching Twitch alone, making the process of setting odds both daunting and essential for the future of the wagering industry. Unikrn's streamer betting will tap one of Earth's most abundant sources of entertainment as an unending flood of engaging wagering content.
"Finding a zero-friction way to let fans engage is essential for the future of betting and crypto," said Rahul Sood, Unikrn CEO, "You can bet on your own online matches, you can bet on your favorite streamers, or you can find 24/7 esports odds with Unikrn Virtual. This is a level of interactivity only dreamed of in the old world of sports and casino betting."
Source: Unikrn
WePlay! Tug of War: Dire list of participants and other details are revealed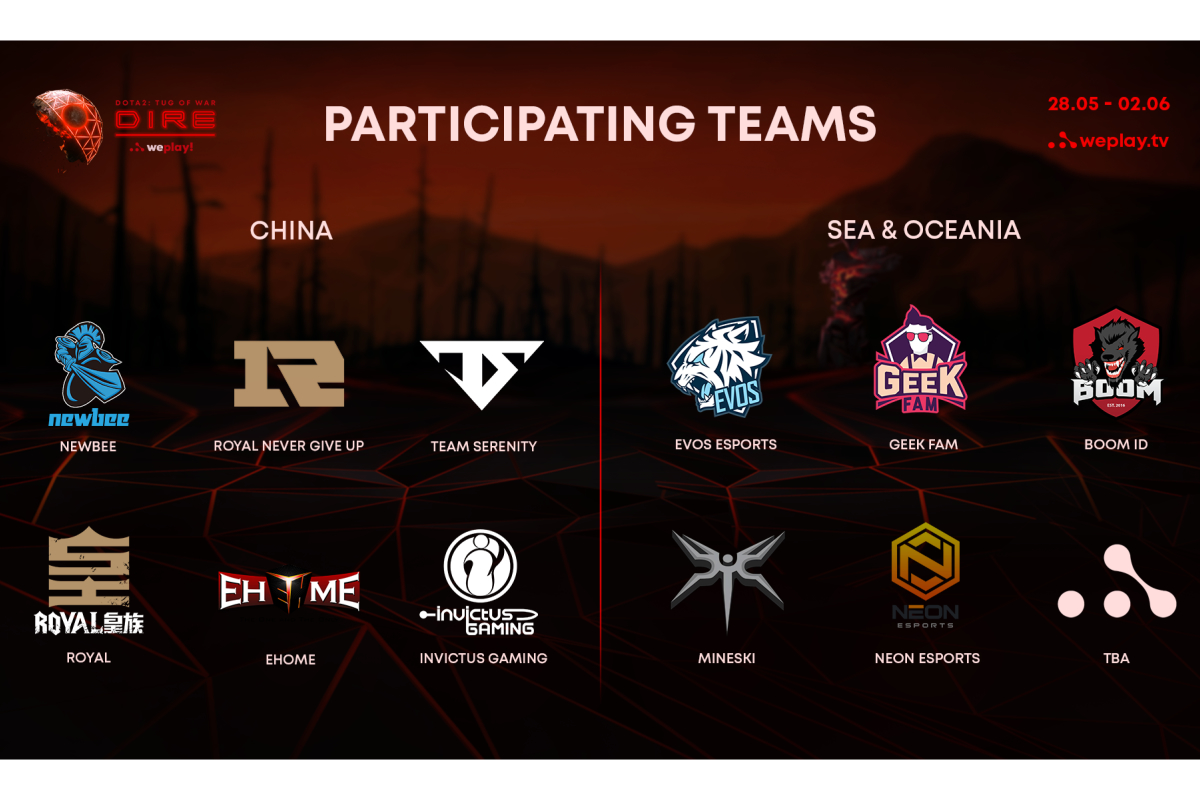 Reading Time:
2
minutes
The second Dota 2 WePlay! tournament of the Tug of War series called WePlay! Tug of War: Dire starts on May 28, 2019. Winners will get slots on the LAN-final at WePlay! Tug of War: Mad Moon with a total prize pool of $300,000.
Participants from America and Asia will be divided into two separate Single Elimination brackets within the new innovative format. Each bracket will get its own champion, and both winners will receive a slot on the LAN-final at WePlay! Tug of War: Mad Moon, where the teams will fight for a prize pool of $300,000. Eight teams will be directly invited for the first round of the coming standoff, while four more teams will bypass the early stage and start their tournament performance in the quarterfinals.
List of participants
The Americas
South America:
Infamous (semifinals)

paiN Gaming (semifinals)

Gorillaz Pride

SKOL

Thunder Predator

FreeStyle
North America:
J.Storm (semifinals)

Team Xolotl

Vega Academy

beastcoast

Black Sheep
SEA
Southeast Asia:
Mineski (semifinals)

Neon Esports

Geek Fam

EVOS Esports

Bood ID

TBA*
China:
EHOME (semifinals)

Royal Never Give Up (semifinals)

Invictus Gaming

Royal

Team Serenity

Newbee
Format and Prize Pool
All the matches, except from the final ones, will be played in a Best of 3 format. The winner of each bracket will be determined during the grand finals in the demanding Best of 5 format. Both champions of Tug of War: Dire will be granted with quotas for the anticipated LAN-finals WePlay! Tug of War: Mad Moon.
The size of the WePlay! Tug of War: Dire total prize pool will be $30,000. Vice champions will receive checks for $6,000. The teams that will take places between the third and fourth will be rewarded with $2,000. And players recognized as the strongest during the tournament will receive a nice bonus of $5,000 for the MVP title.
Most Valuable Players
MVPs will be determined in two phases:
1) The online audience will be able to vote via weplay.tv during the tournament days;
2) After each Super Final, a jury that consists of WePlay! talent crew will vote on the players, chosen by viewers.
* TBA – the team is to be announced later.
#WePlay #TugOfWar #WePlayDota2
Source: WePlay! Esports Press Office
Ferrari to Set Up Their Own Esports F1 Team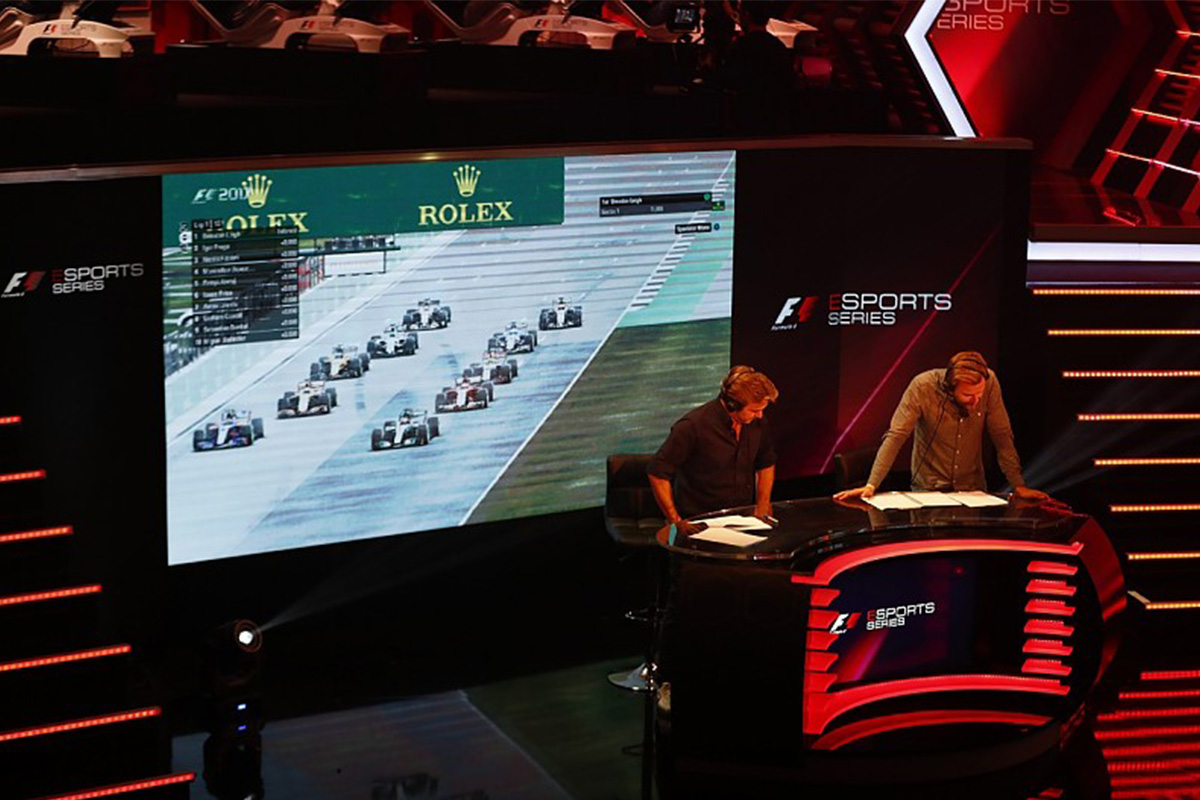 Reading Time:
1
minute
Ferrari is going to set up their own Esports Formula 1 team.
"Esports is increasing in terms of interest and certainly as Ferrari we are looking seriously into it. We are not yet fully committed to the programme but it's something where the discussions are ongoing. We will, very soon, make our own decision," team principal Mattia Binotto said.
F1 Esports series was launched in 2017, which include all nine teams except Ferrari. The 2019 edition of F1 Esports series is having a total prize fund of $500,000.
F1's Esports series includes a qualifying stage which allows the F1 teams to select their drivers for the Pro Series. Once the drivers have been picked, the Pro Series will take place between September and December across four live events.