Lotoquebec.com to stream Live Casino from Evolution's Canadian studio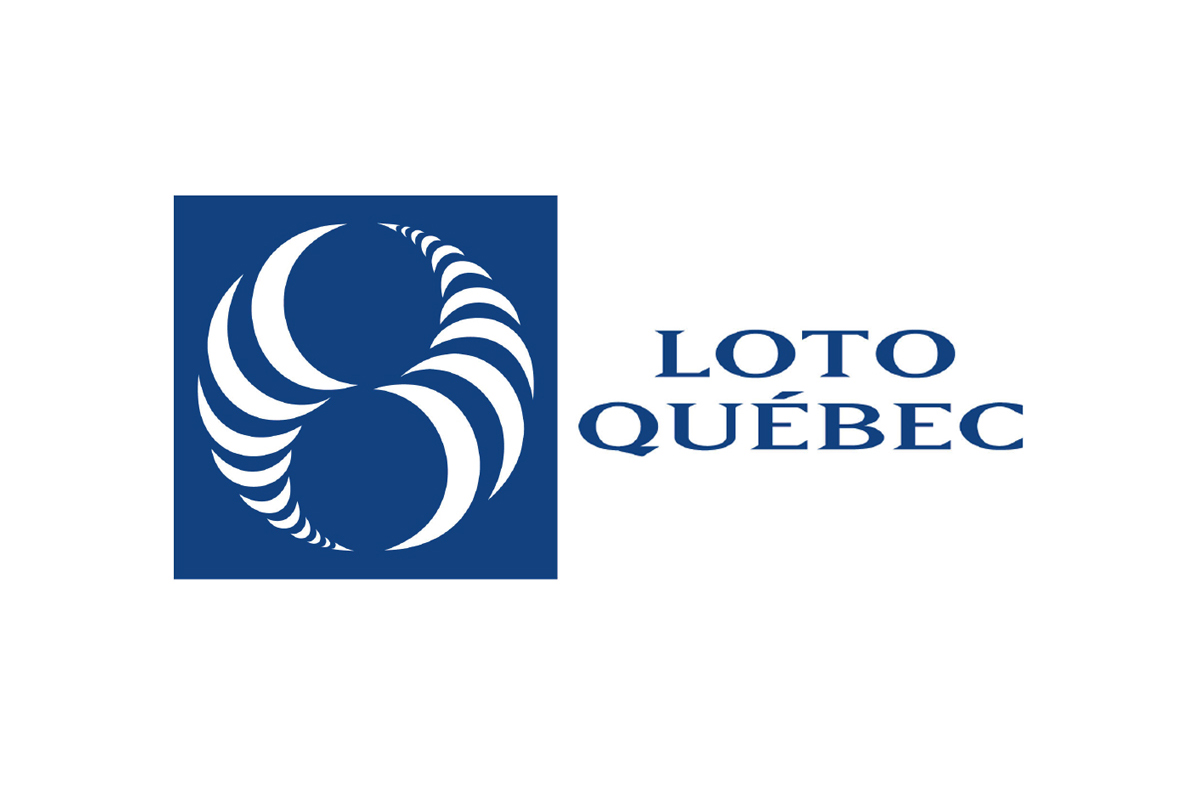 Reading Time:
2
minutes
Evolution Gaming, leading provider of Live Casino solutions, has announced that it has signed a major agreement with lotoquebec.com to provide the provincial Crown corporation with Live Casino services from Evolution's production studio in Vancouver.
Lotoquebec.com will be the second online game site operating out of Evolution's Live Casino production studio in Vancouver, which opened in 2018. Since February, BCLC (British Columbia Lottery Corporation) has offered Live Casino to British Columbia and Manitoba, with Evolution the only regulated Live Casino provider in Canada.
The studio is now being expanded to meet projected high demand from players in Quebec. Quebec is Canada's second most populous province after Ontario, and home to more than 8 million predominantly French speaking people.
In its first move into Live Casino (named Casino en direct in French), lotoquebec.com will offer its players six dedicated tables, five of which will be hosted by French speaking game presenters, as well as four existing tables. The service is expected to go live in January 2019.
Lotoquebec.com's Live Casino games will all be available on desktop, tablet and smartphone, where the provincial Crown corporation already offers online casino games, poker, sportsbetting, lottery, bingo and XP Games.
Sovanna Phan, Online Product Manager at lotoquebec.com, said: "We're thrilled to be launching Casino en direct! It's innovative, and a great addition to what we already offer our customers on lotoquebec.com. It fits hand in glove with our click-and-mortar strategy to engage with customers both online and face-to-face at our casinos."
Phan added: "We selected Evolution because we wanted a partner with the vision, innovation and capability to deliver localised, convergent solutions that will allow lotoquebec.com to deliver Live Casino in so many ways, to appeal to different players."
James Stern, Evolution's Chief Business Officer – America & Land-based, added: "The service we will be providing to lotoquebec.com underlines the flexibility of our Vancouver studio and our vast experience in the provision of Live Casino solutions. Our track record in providing native speaking dealer solutions is a key factor, with lotoquebec.com's French speaking presenter tables being a key USP when serving the province's predominantly French speaking population."
The lotoquebec.com signing follows not only the BCLC agreement in Canada, but also a stream of new business wins for Evolution's recently opened New Jersey production studio. Together these successes underline Evolution's growing Canadian and American presence and an extension of the company's dominance outside of its traditional stronghold in Europe.
eQube Gaming Limited Trading & Finance Update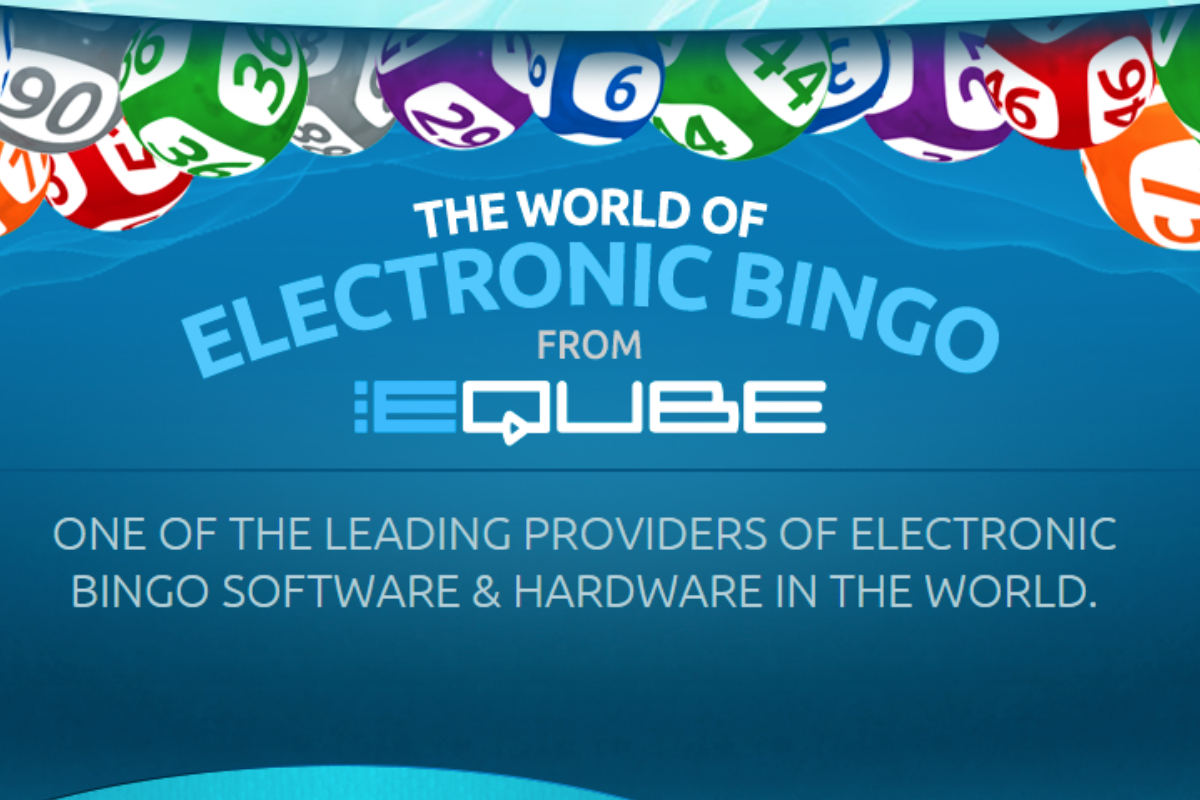 Reading Time:
3
minutes
eQube Gaming Limited  today announced an update to trading activities.
eQube has finished repayments of a three-year term loan and repaid, in full, the $4m borrowed from the lender. Mr. Mitch Debelser retained a board seat, as a condition of provision of the debt, and has resigned his board position as the debt is now repaid, in full and on time. eQube was also provided with an interim finance facility, provided by way of a combination of short-term related party loans (provided by Mr. Andrew Janko ($100,000), Mr. Doug Osrow ($25,000) and Mr. John Purcell, CEO ($25,000)) and a bank facility ($100,000) to make available up to $250,000 of working capital to facilitate critical short term initiatives, if required, while awaiting benefits of new free cashflow. As the repayment of the $4m loan frees up over $145,000 per month in cash, the board are instigating a principal and interest repayment plan for other debt that has been interest only to date. This translates to a net $93k per month cashflow positive benefit to the management accounts of the company.
eQube has also participated in and showed the next generation products under the 'DigiBingo' brand at the ICE show in London, attended by over 30,000 gaming professionals from over 150 countries. The targeted marketing of the show will enhance eQube's ability to offer product to a larger prospective market. With the cloud-based software products now on offer, eQube can sell to a global audience, with a scalable range of products, unlike previous product versions.
About eQube Gaming Limited:
eQube is a leading provider of electronic bingo (eBingo) systems for land based gaming operators in commercial and charitable gaming facilities. eQube has the majority market share in the Canadian regulated bingo market as well as the Irish market and operates the linked bingo games in Alberta and Ireland. Current solutions, consisting of commercial eBingo, linked wide area bingo, traditional bingo and automated bingo style electronic games are complemented by enterprise class accounting and back office reporting combined with open platform customer management data tools. eQube's platform provides new and enhanced revenue channels by enhancing the experience, environment and service to our clients' customers.
eQube has been offering its eBingo and related gaming solutions to commercial, tribal, regulatory and charitable customers worldwide since its inception in 1999. Its registered and head office is in Edmonton, Alberta. eQube is listed on the TSX Venture Exchange under the symbol EQG. For more information visit: www.eqube.com
Disclaimer in Regards to Forward-Looking Statements
This news release may contain forward-looking statements and information ("forward-looking statements") within the meaning of applicable securities laws and is based on the expectations, estimates and projections of management of eQube as of the date of this news release, unless otherwise stated. The use of any of the words "expect", "anticipate", "continue", "estimate", "objective", "ongoing", "may", "will", "project", "should", "believe", "plans", "intends" and similar expressions are intended to identify forward-looking statements.  Such forward-looking statements are provided for the purpose of providing information about management's current expectations and plans relating to the future. Investors are cautioned that reliance on such information may not be appropriate for other purposes, such as making investment decisions.  Forward looking information provided in this news release is also based on certain assumptions regarding expected growth, results of operations, performance and business prospects and opportunities.  Accordingly, readers should not place undue reliance on the forward-looking statements contained in this news release.  Since forward-looking statements addresses future events and conditions, such information by its very nature involves inherent risks and uncertainties.  Actual results could differ materially from those currently anticipated due to a number of factors and risks.  These risks include unsatisfactory due diligence, or the inability to negotiate a definitive agreement and/or obtain necessary regulatory and third party approvals.
Readers are cautioned that the foregoing list of factors is not exhaustive. Additional information regarding some of these risks, expectations or assumptions and other factors may be found in eQube's filings with the Canadian securities regulators, available at www.sedar.com. The reader is cautioned not to place undue reliance on these forward-looking statements. The forward-looking statements contained in this news release are made as of the date hereof and eQube undertakes no obligations to update publicly or revise any forward-looking statements, whether as a result of new information, future events or otherwise, unless so required by applicable securities laws.
Neither TSX Venture Exchange nor its Regulation Services Provider (as that term is defined in policies of the TSX Venture Exchange) accepts responsibility for the adequacy or accuracy of this release.
Source: eQube Gaming Limited
2018-2019 Fiscal Year – Third Quarter: Loto-Québec set to meet goals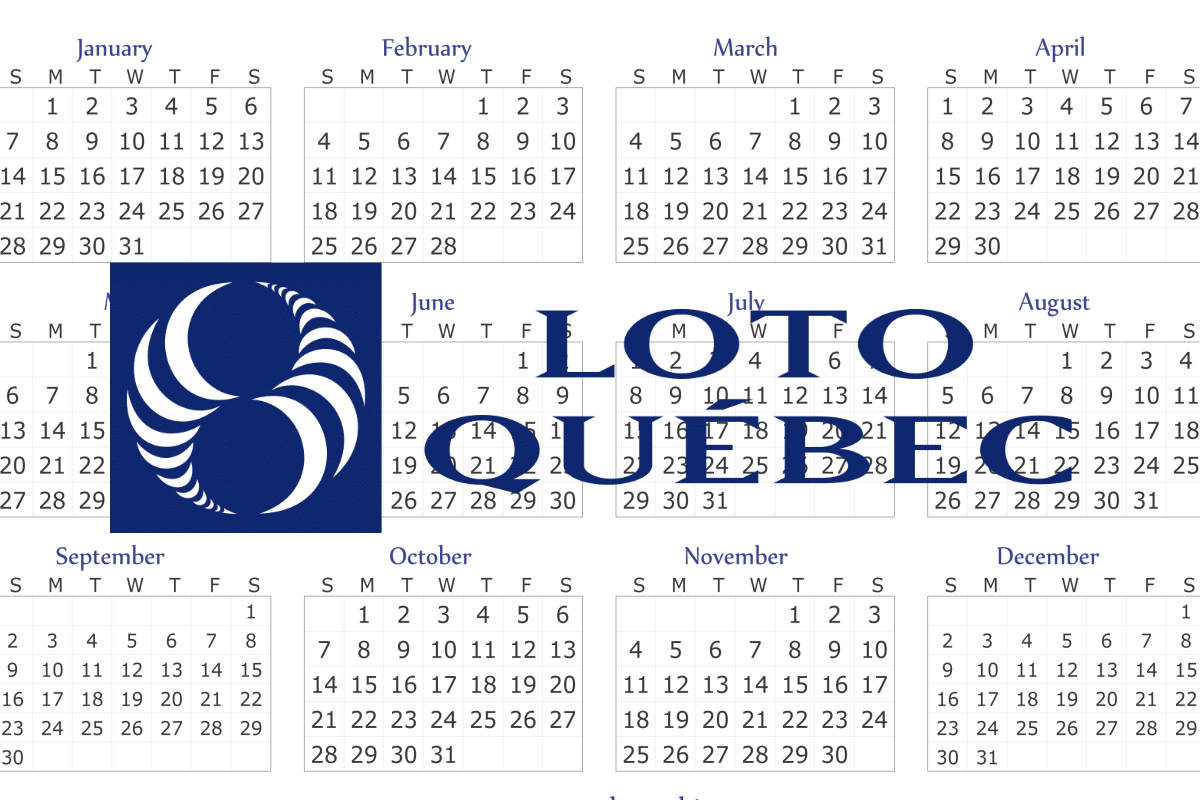 Reading Time:
2
minutes
After three quarters of its 2018-2019 fiscal year completed, Loto-Québec reports consolidated revenues of $2.165 B and net income of $1.122 B. These numbers represent respective increases of $156.9 M (+7.8%) and $103.0 M (+10.1%) compared to the same period in the previous fiscal year.*
KEY FIGURES AFTER THREE QUARTERS





2018-2019

2017-2018

Consolidated revenues

$2.165 B

$2.008 B

Net income

$1.122 B

$1.019 B
QUOTE

"In light of these positive results, we can state that we are on track to achieve our annual target for net income set at $1.261 B, and thus pay the government the dividend expected," said the President and CEO of Loto-Québec, Lynne Roiter.
HIGHLIGHTS
Lotteries Autumn saw several exceptionally large Lotto Max jackpots, including a draw in which the total prize money to be won reached a record

$116 M

. An increase in instant lottery sales and a good performance by Lotto Max are the main reasons for the increase in revenues in this sector (+18.0%).
Casinos The holiday period was especially busy in Québec's casinos, as the Casino de Montréal began its 25th anniversary celebrations. Good results were achieved throughout the sector (+4.2%), supported by themed activities showcasing various forms of entertainment.
Gaming establishmentsAn important step in the video lottery terminal (VLT) network action plan has been completed with the final mandatory withdrawal of terminals from targeted areas. The total number of VLTs is now under 10,000. The increase in revenues in this sector (+2.3%) is explained by the six additional days in the period's calendar as well as a rise in gaming hall activities.
Online gamingBoth casino games and lottery products continued to grow. Total revenues from lotoquebec.com increased by 32.0%.
*The first three quarters of 2018-2019 have six more days than the same period in the previous fiscal year.
Note: Due to new accounting methods, prizes paid out are now deducted from lottery, bingo and Kinzo revenues, as was already the case for casinos and video lotteries (more details are available on page 6 of the quarterly report). Figures for 2017-2018 were therefore adjusted. Gross profit and net income were not affected.
The quarterly report is available on Loto-Québec's website.
Source: Loto-Québec
The Stars Group Recognized With Industry Honors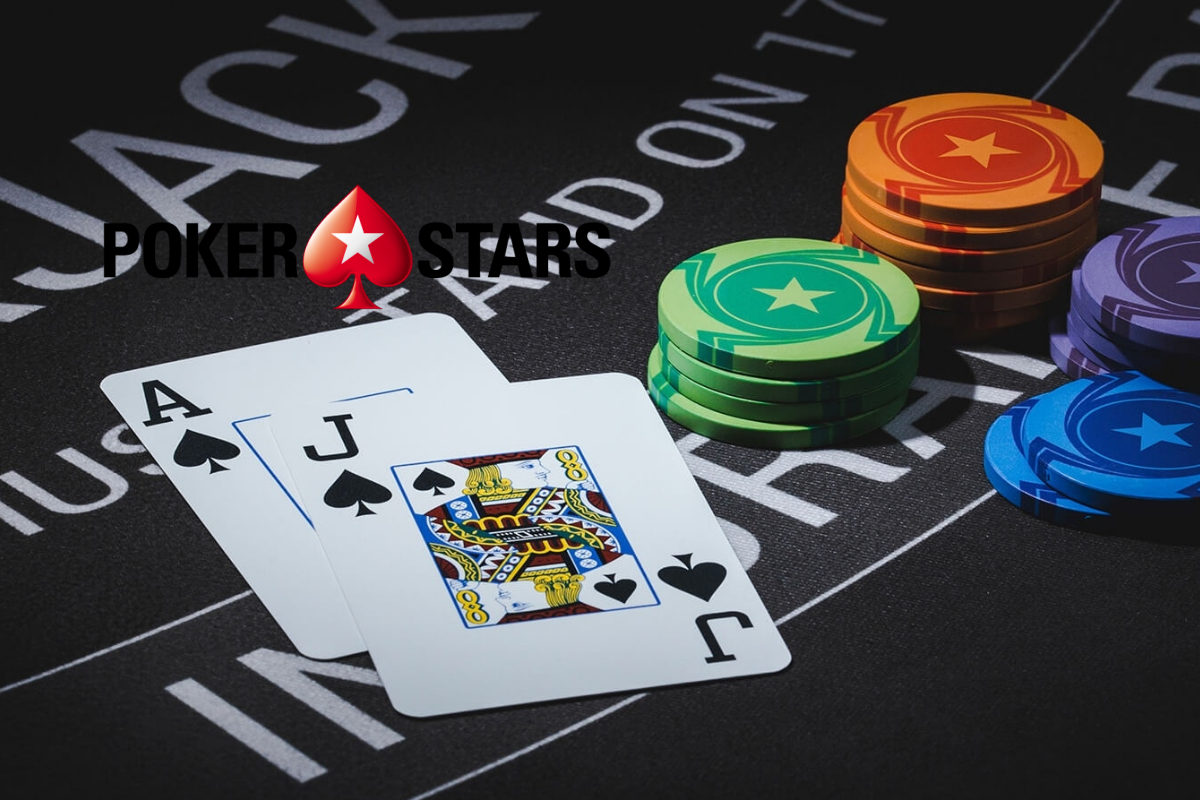 Reading Time:
3
minutes
The Stars Group today announced that its flagship poker brand and global online poker leader, PokerStars, and certain of its senior management have been recognized for management, operational excellence and innovation.
PokerStars won Poker Operator of the Year at the Gaming Intelligence Awards and Online Poker Operator of the Year at both the International Gaming Awards and the Global Gaming Awards. The Gaming Intelligence Awards honor operators based on results compiled by the industry media company from a panel of gaming industry experts. The International Gaming Awards are produced by Clever Duck Media, which publishes the iGaming Post online daily newspaper and the annual Women In Gaming Awards. The Global Gaming Awards are powered by Gambling Insider and a panel of 50 expert judges select winners with the process officially adjudicated by KPMG Isle of Man, to ensure fairness and transparency.
The awards ceremonies took place during the annual ICE Totally Gaming conference, which is considered the online gaming industry's most important week with industry executives and regulators gathering in London for conferences, gala events and multiple industry award presentations.
Members of The Stars Group's senior management were also selected by an independent panel of industry experts for inclusion into the Gaming Intelligence Hot 50, a list that recognizes some of the most innovative and inspiring individuals in the online gaming industry. The Stars Group's Chief Executive Officer, Rafi Ashkenazi, Sky Betting & Gaming's Chief Executive Officer, Ian Proctor, PokerStars Casino's Director of Product, Innovation and Operations, Asaf Noifeld, and The Stars Group's Senior Vice President of Strategy and Operations, USA, Matt Primeaux, were each selected to the annual list.
"I am extremely proud to see the industry recognize our company again this year. Each award we win is credit to our products but more importantly the people behind them," said, Mr. Ashkenazi.
About The Stars Group:
The Stars Group is a provider of technology-based product offerings in the global gaming and interactive entertainment industries. Its brands have millions of registered customers globally and collectively are leaders in online and mobile betting, poker, casino and other gaming-related offerings. The Stars Group owns or licenses gaming and related consumer businesses and brands, including PokerStars, PokerStars Casino, BetStars, Full Tilt, BetEasy, Sky Bet, Sky Vegas, Sky Casino, Sky Bingo, and Sky Poker, as well as live poker tour and event brands, including the PokerStars Players No Limit Hold'em Championship, European Poker Tour, PokerStars Caribbean Adventure, Latin American Poker Tour, Asia Pacific Poker Tour, PokerStars Festival and PokerStars MEGASTACK. The Stars Group is one of the world's most licensed online gaming operators with its subsidiaries collectively holding licenses or approvals in 21 jurisdictions throughout the world, including in Europe, Australia, and the Americas. The Stars Group's vision is to become the world's favorite iGaming destination and its mission is to provide its customers with winning moments.
Cautionary Note Regarding Forward Looking Statements and Other Information
This news release may contain forward-looking statements and information within the meaning of applicable securities laws. Forward-looking statements can, but may not always, be identified by the use of words such as "anticipate", "plan", "continue", "estimate", "expect", "may", "will", "intend", "could", "might", "would", "should", "believe", and similar references to future periods or the negatives of these words and expressions. These statements are based on management's current expectations and are subject to a number of risks, uncertainties, and assumptions. There can be no assurance that actual results will not differ materially from those expressed or implied in forward-looking statements. Undue reliance should not be placed on forward-looking statements. Please refer to The Stars Group's most recent annual information form and annual and interim financial statements and management's discussion and analysis for more information about the factors, assumptions and risks that may apply to The Star's Group's forward-looking statements. Each forward-looking statement speaks only as of the date hereof, and The Stars Group undertakes no obligation to correct or update any forward-looking statement, whether as a result of new information, future events or otherwise, except as required by applicable law.
Source: The Stars Group