Vanilla content will always be second best – argues Reflex CPO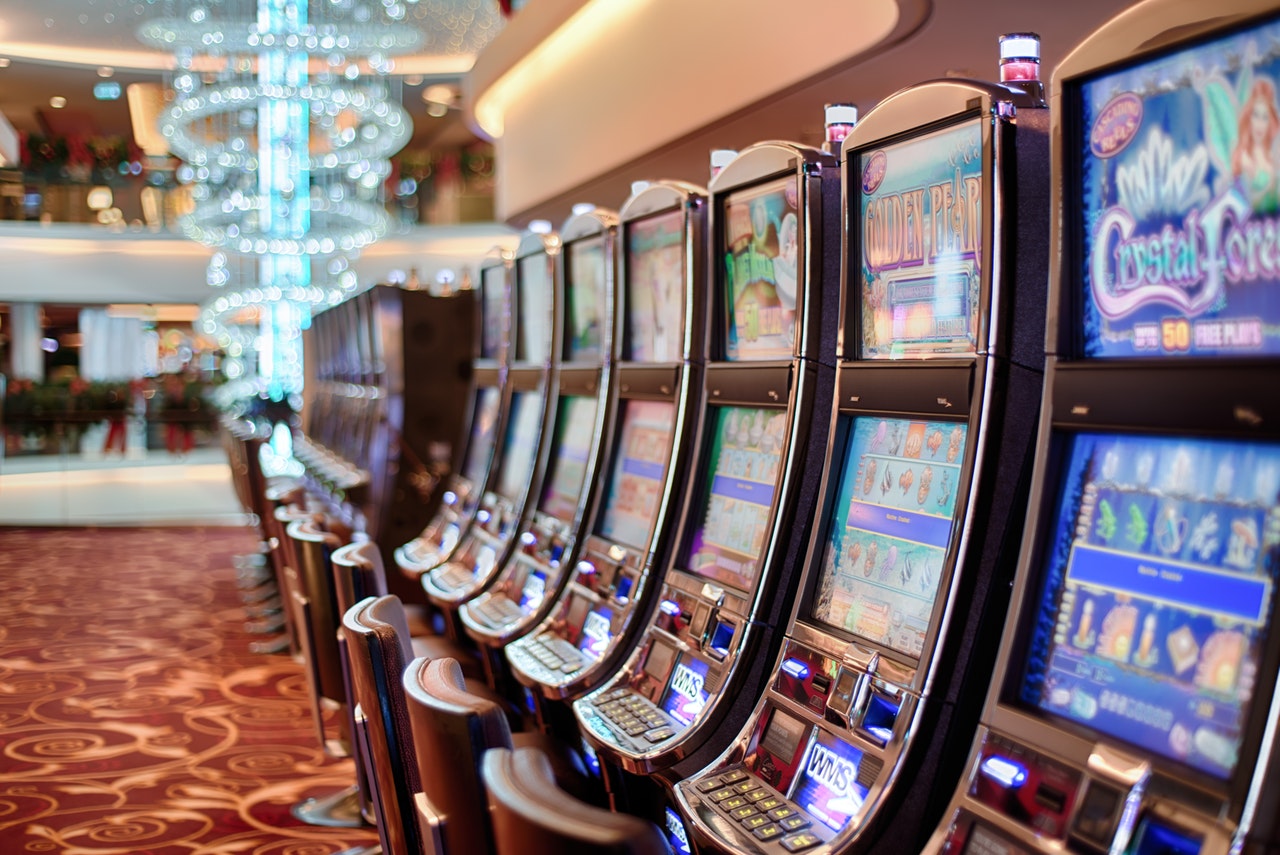 Reading Time:
4
minutes
Ahead of ICE London 2019, Mat Ingram, CPO of independent developer, Reflex Gaming, explains why the commoditisation of content is a race to the bottom
Looking back on 2018 what have been the highlights and the key achievements in the online space for the Reflex brand?
2018 was a year characterised by strategic and steady expansion for Reflex in the online sector. We went live with five new top tier operators as well as numerous smaller operators courtesy of our existing distribution partnerships which continue to do well for us. We have adhered to our "quality over quantity" philosophy, resulting in six new game titles over the course of the year, all but one emanating from our market-leading portfolio of land-based content. We have forged new commercial relationships, worked with new development partners, and continued to learn a lot.  There's no doubt that 2018 was an important and successful year.
How would you describe the main challenges for the online sector – is it facing a case of over supply?  Is there a danger of quantity subsuming quality when it comes to games content and what can be done about it?
For me, the sector is surprisingly slow-moving given its entirely-digital nature, but this is a symptom of the complex distribution routes that are now so prevalent, along with the hugely busy supply chain. Many planets have to align technically and strategically for a relatively simple event to occur, such as a game release. Compare this to our server-managed land-based machines, where I can develop a game in half the time and release it overnight to thousands of machines, but of course in this case I am in complete control of the tech stack and the content strategy, which helps enormously! The over-supply of what I would describe as vanilla, 'global' content has turned the previous art of game creation into a production line building commodity 'widgets' whose value to the supplier is measured in how low they can get their costs. This must, in turn, reduce quality, however this is not always immediately apparent. There are so many games being released that without any promotional activity (that the bigger suppliers can fund), one game performs much the same as another, thus perpetuating their commodity status. As such, I believe there is an increasing requirement for specialised, 'hyper-local' content – by which I refer to games that have been specifically created by suppliers with local expertise and experience for local players. As suppliers, we often have to modify our games anyway to suit local regulations and language, so there is already an existing idea that games must be localised, but I believe that it is also better for the user if the games with which they are presented are those that have been crafted for them rather than the one-size-fits-all approach that is often used. Reflex have some of the most successful games in the land-based markets in which we compete and we should leverage these with partners who have expertise in distributing hyper-local content.
Has your thinking on omni-channel gaming changed since ICE 2018 and if so where do you stand now?
No, my opinion hasn't really changed on this. It may be sometimes difficult to quantify the benefits or produce empirical evidence of them, but intuitively I feel that it has to be better UX for a player to be able to move from one channel to another and play the content they know and enjoy on platforms that support a seamless transition from one place to another. Surely, if the player has a better experience whilst doing this, they are more likely to stay loyal to the retailer / operator and indeed the games? It just seems to make sense to me. This is why Reflex are talking to a number of operators who have both a land-based and an online presence about how we can work together to provide UK-specific, omni-channel games, and we are one of only a few suppliers who can do this.
How will Reflex be using ICE London 2019 and what does success look like?
We will be using ICE to showcase our diverse land-based and online product ranges. It's one of the few opportunities we have to put everything together in the same space, and our omni-channel credibility becomes really apparent when you see it all together. The range includes UK and Dutch land-based machines of many styles and categories, through to purely online and mobile content, with the same design ethos running across all channels. The star of our land-base range is the GamePro cabinet which will this year include the new GamePro Max, a sit-down lounge-style machine. Our view is that whatever a player experiences in a land-based environment, they should be able to experience on their desktop or mobile within the confines of the devices. A successful exhibition for Reflex is mostly not about the number of contracts or deals we sign, as most of the hard work has been done on these prior to the show, but rather it is about how many new people we meet and new opportunities present themselves, and judging by the number of meeting requests we have already had, we should be in for a busy few days!
As an exhibitor do you get the opportunity to spend time walking the aisles at ExCeL and taking stock of the industry and the direction its travelling in – how important is it to do this?
I think this is hugely important, although being honest, I don't get as much time to do it as I would like, as I am generally busy on the stand. However, I have a great team who come to the show and who act as my eyes and ears on market trends and important product innovations.  I wouldn't say it's a military style operation but we have regular catch-ups whilst the exhibition is in progress and they take me to see the things and meet the people that have caught their eye. I am a firm believer that Reflex should stand independently with respect to innovation and not succumb to parodying the ideas of others, but that said, it is important to know and understand what other market sector participants are doing and why.

TVBET goes live in Africa at eBet through Bitville Gaming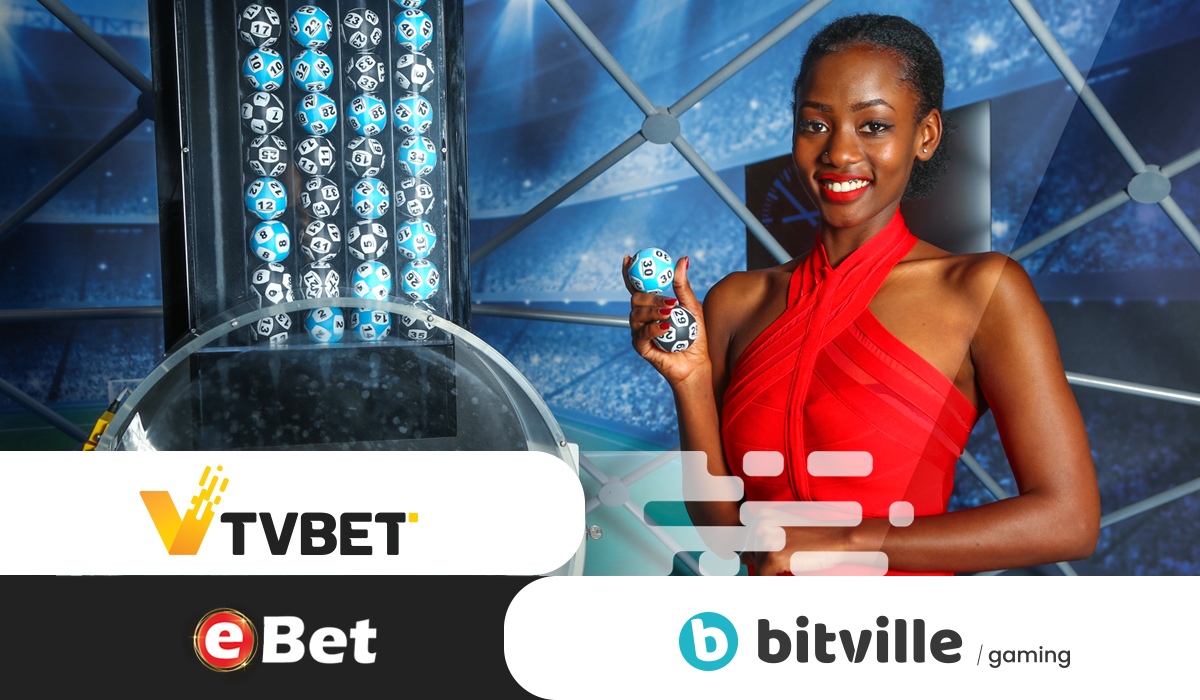 Reading Time:
2
minutes
TVBET and Bitville Gaming are now working together, thanks to a recently signed partnership. This new collaboration is a significant step towards the provider's aim to gain a strong footprint within Africa. B2B provider of live games, and B2B development company Bitville Gaming have united under one goal — to provide the gaming market with the best products and services.
The provider of B2B online streaming games, TVBET, stays strong in pursuing its goals and continues to conclude win-to-win partnerships. This time, the new deal is a collaboration with the B2B development company Bitville Gaming. As part of the deal, a range of TVBET live games is already available at Bitville Gaming's partner — eBet Swaziland.
eBet Swaziland is an operator offering a wide range of gaming activities. The portfolio of eBet includes betting on sports, like soccer, basketball, boxing, rugby, tennis, etc., virtual sports, a wide range of slots, lotteries, and so on. From now on, eBet players may enjoy TVBET's chosen live games. The products available at eBet include some of the most popular B2B provider's games, namely Fruitrace, 1Bet, Lucky6, WheelBet, 5Bet, 7Bet, Keno.
Bitville Gaming is a well-established development company with a highly qualified team of experts. It specializes in creating fixed-odds B2B products for the betting, gaming, and gambling industries. The company's services also include B2B iframe betting solutions, portal, and free-standing pos wagering solutions, online and SMS wagering solutions, mobile-money wagering solutions, bespoke platform and product development, B2C product development. Originating from South Africa, the company has established itself very well worldwide.
"We believe that the addition of TVBET to our suite of products displays our ongoing commitment to bringing up-to-date, contemporary, and innovative solutions to the African i-Gaming landscape. This is just the beginning of many exciting solutions and products to come!" — says Andrew von Hoesslin, Managing Director of Bitville Gaming.
The partnership promises to be mutually beneficial for all parties. Cooperation between companies will help them strengthen their positions in the betting market and offer their partners new solutions.
SKS365 welcomes ELK Studios: the international operator signs a partnership for online slots on Planetwin365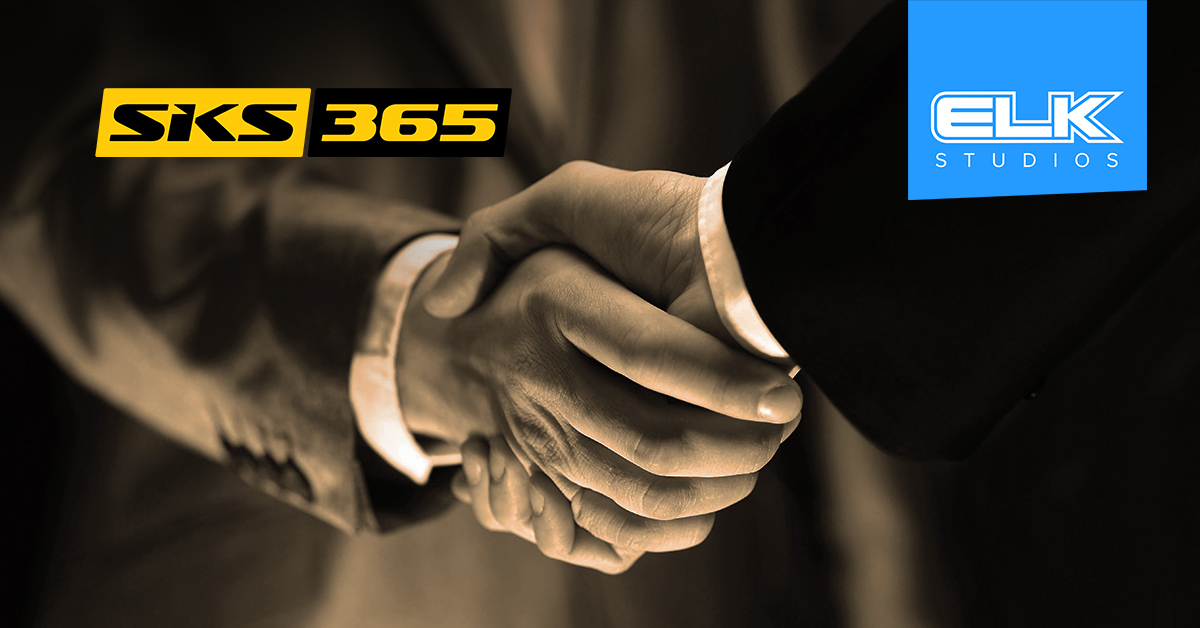 Reading Time:
< 1
minute
SKS365, the international sports betting and gaming operator ends in glory a year of steady growth for its online casino vertical with another strategic partnership.
The company has signed an agreement with ELK Studios, a Swedish provider specialized in slot machines and online games, which entered the Italian market this year. Thanks to this deal, SKS365 will be offering to its clients the most renowned titles of the provider such as Wild Toro 1 & 2, Katmandu Gold and Nitropolis via the Planetwin365 casino. Further releases such as Book of Toro, Toro 7's and Stars of Orion are expected soon to be added to the operator's gaming portfolio.
The extensive portfolio of games, the attention to detail, and the solid mathematical modeling are the strong points of ELK Studios combined with the X-iter mode, which allows players to pick different bonus features for each game, from single bonuses to multiple combinations.
"The titles of ELK Studios are among the best in the world for the quality of their content and the advanced game features and this will allow us to offer an even richer and more engaging gaming experience. We are confident that this new addition will immediately impress our players ", said Troy Cox, Chief Commercial Officer of SKS365.
"We are very excited to grow ELK's footprint in Italy with such a well known brand as Planetwin365 and look forward to a long and fruitful partnership", added Martin Lerby, CSO at ELK Studios.
WSOP Winter Online Circuit Returns To GGPoker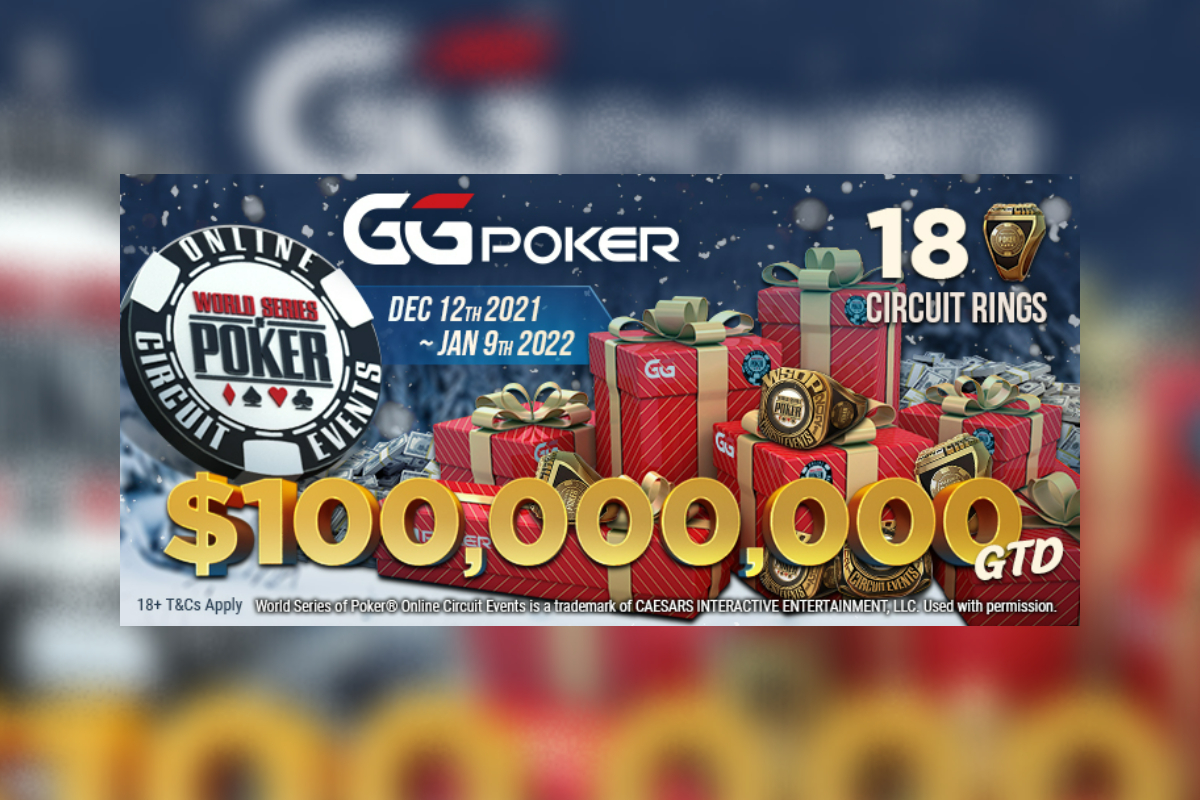 Reading Time:
2
minutes
At least $100,000,000 and 18 WSOP gold rings to be won from December 12 through January 9
GGPoker today launches the WSOP Winter Online Circuit poker tournament series, which runs December 12 through January 9.
This series is made up of 18 headline ring events, each awarding the winning player a coveted WSOP gold ring in addition to the prize money collected, and a full schedule of hundreds of side events and satellite tournaments.
The WSOP Winter Online Circuit series guarantees at least $100,000,000 in cash prizes across the full schedule, with 13 of the ring events boasting tournament guarantees of $1,000,000 or higher.
The series highlights include:
BIG 50 MILLION$ – $50 BUY-IN – Sunday, Dec 12 [Final Day] – $1M GTD

$400 COLOSSUS – $400 BUY-IN – Sunday, Dec 19 [Final Day] – $2.5M GTD

$400 PLOSSUS – $400 BUY-IN – Sunday, Dec 26 [Final Day] – $1M GTD

$100 MILLION$ Mini Main Event – $100 BUY-IN – Sunday, Jan 2 [Final Day] – $2M GTD

GGMasters HR Freezeout NLH – $1,050 BUY-IN – Sunday, Jan 9 – $1.5M GTD

$525 Main Event – $525 BUY-IN – Sunday, Jan 9 [Day 2] – $5M GTD
Day 1 flights to the first WSOP ring event, BIG 50 MILLION$, are already running at GGPoker, with satellites starting from $0.50.
"WSOP circuit events are great; they give every player the chance to win a big prize and gold ring, while enjoying a taste of the WSOP experience," said Daniel Negreanu, GGPoker Global Ambassador. "This time around, there's also the not-insignificant matter of $100,000,000 in prizes to enjoy as well; it might be getting cold outside, but the action is just heating up at GGPoker!"
Players will receive leaderboard points each time they take part in a ring event or side event, with the top 100 players on the leaderboard sharing $100,000 in prizes upon the conclusion of the series.
Two of the WSOP Winter Online Circuit headline events will be broadcast on GGPoker.TV – the $10,300 Super MILLION$ High Roller will be shown on Tuesday, December 21, while the $525 Main Event $5M GTD event will be showcased on Saturday, January 15.
New GGPoker players are eligible to claim the poker room's Welcome Bonus, earn even more rewards with the Honeymoon for Newcomers promotion and automatically join GGPoker's Fish Buffet loyalty program, with regular cash prizes on offer.