Vanilla content will always be second best – argues Reflex CPO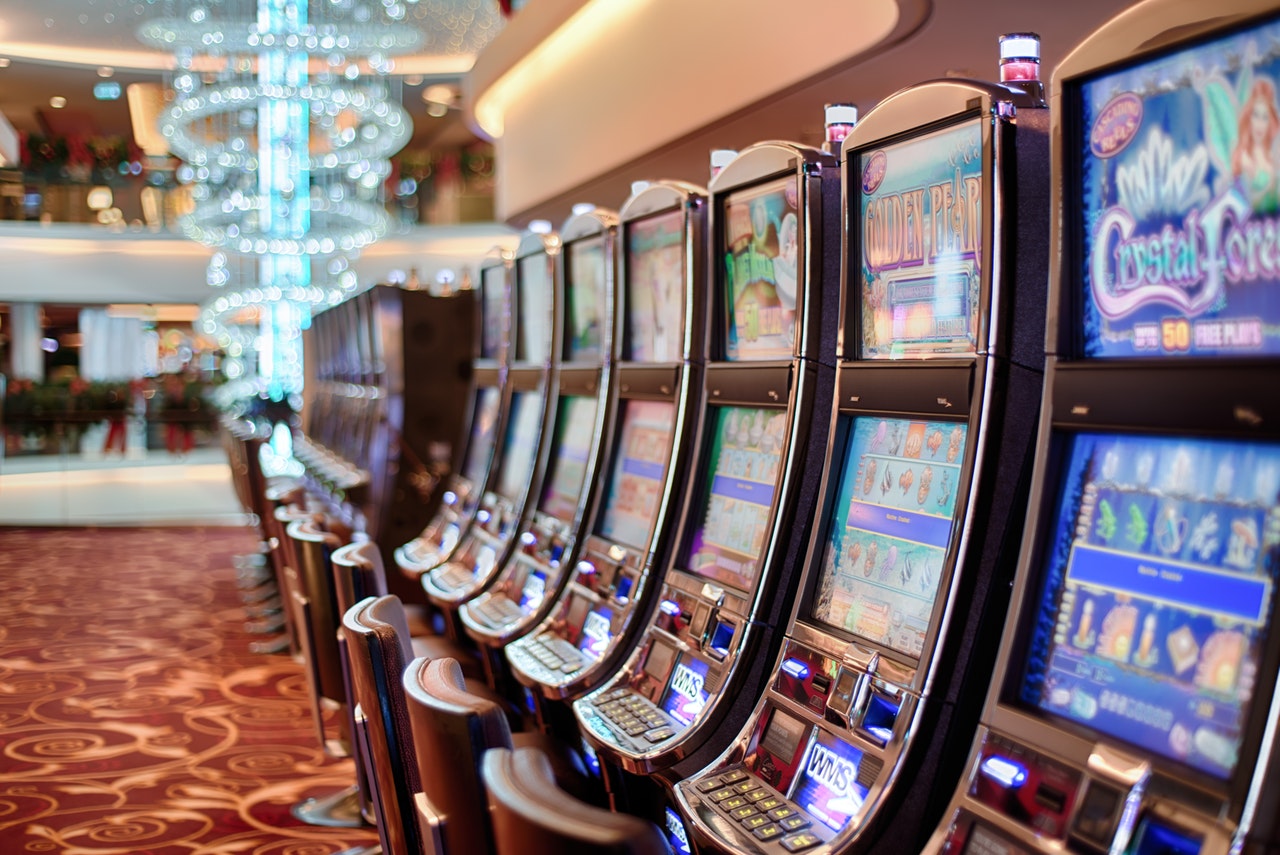 Reading Time:
4
minutes
Ahead of ICE London 2019, Mat Ingram, CPO of independent developer, Reflex Gaming, explains why the commoditisation of content is a race to the bottom
Looking back on 2018 what have been the highlights and the key achievements in the online space for the Reflex brand?
2018 was a year characterised by strategic and steady expansion for Reflex in the online sector. We went live with five new top tier operators as well as numerous smaller operators courtesy of our existing distribution partnerships which continue to do well for us. We have adhered to our "quality over quantity" philosophy, resulting in six new game titles over the course of the year, all but one emanating from our market-leading portfolio of land-based content. We have forged new commercial relationships, worked with new development partners, and continued to learn a lot.  There's no doubt that 2018 was an important and successful year.
How would you describe the main challenges for the online sector – is it facing a case of over supply?  Is there a danger of quantity subsuming quality when it comes to games content and what can be done about it?
For me, the sector is surprisingly slow-moving given its entirely-digital nature, but this is a symptom of the complex distribution routes that are now so prevalent, along with the hugely busy supply chain. Many planets have to align technically and strategically for a relatively simple event to occur, such as a game release. Compare this to our server-managed land-based machines, where I can develop a game in half the time and release it overnight to thousands of machines, but of course in this case I am in complete control of the tech stack and the content strategy, which helps enormously! The over-supply of what I would describe as vanilla, 'global' content has turned the previous art of game creation into a production line building commodity 'widgets' whose value to the supplier is measured in how low they can get their costs. This must, in turn, reduce quality, however this is not always immediately apparent. There are so many games being released that without any promotional activity (that the bigger suppliers can fund), one game performs much the same as another, thus perpetuating their commodity status. As such, I believe there is an increasing requirement for specialised, 'hyper-local' content – by which I refer to games that have been specifically created by suppliers with local expertise and experience for local players. As suppliers, we often have to modify our games anyway to suit local regulations and language, so there is already an existing idea that games must be localised, but I believe that it is also better for the user if the games with which they are presented are those that have been crafted for them rather than the one-size-fits-all approach that is often used. Reflex have some of the most successful games in the land-based markets in which we compete and we should leverage these with partners who have expertise in distributing hyper-local content.
Has your thinking on omni-channel gaming changed since ICE 2018 and if so where do you stand now?
No, my opinion hasn't really changed on this. It may be sometimes difficult to quantify the benefits or produce empirical evidence of them, but intuitively I feel that it has to be better UX for a player to be able to move from one channel to another and play the content they know and enjoy on platforms that support a seamless transition from one place to another. Surely, if the player has a better experience whilst doing this, they are more likely to stay loyal to the retailer / operator and indeed the games? It just seems to make sense to me. This is why Reflex are talking to a number of operators who have both a land-based and an online presence about how we can work together to provide UK-specific, omni-channel games, and we are one of only a few suppliers who can do this.
How will Reflex be using ICE London 2019 and what does success look like?
We will be using ICE to showcase our diverse land-based and online product ranges. It's one of the few opportunities we have to put everything together in the same space, and our omni-channel credibility becomes really apparent when you see it all together. The range includes UK and Dutch land-based machines of many styles and categories, through to purely online and mobile content, with the same design ethos running across all channels. The star of our land-base range is the GamePro cabinet which will this year include the new GamePro Max, a sit-down lounge-style machine. Our view is that whatever a player experiences in a land-based environment, they should be able to experience on their desktop or mobile within the confines of the devices. A successful exhibition for Reflex is mostly not about the number of contracts or deals we sign, as most of the hard work has been done on these prior to the show, but rather it is about how many new people we meet and new opportunities present themselves, and judging by the number of meeting requests we have already had, we should be in for a busy few days!
As an exhibitor do you get the opportunity to spend time walking the aisles at ExCeL and taking stock of the industry and the direction its travelling in – how important is it to do this?
I think this is hugely important, although being honest, I don't get as much time to do it as I would like, as I am generally busy on the stand. However, I have a great team who come to the show and who act as my eyes and ears on market trends and important product innovations.  I wouldn't say it's a military style operation but we have regular catch-ups whilst the exhibition is in progress and they take me to see the things and meet the people that have caught their eye. I am a firm believer that Reflex should stand independently with respect to innovation and not succumb to parodying the ideas of others, but that said, it is important to know and understand what other market sector participants are doing and why.
Week 12 slot games releases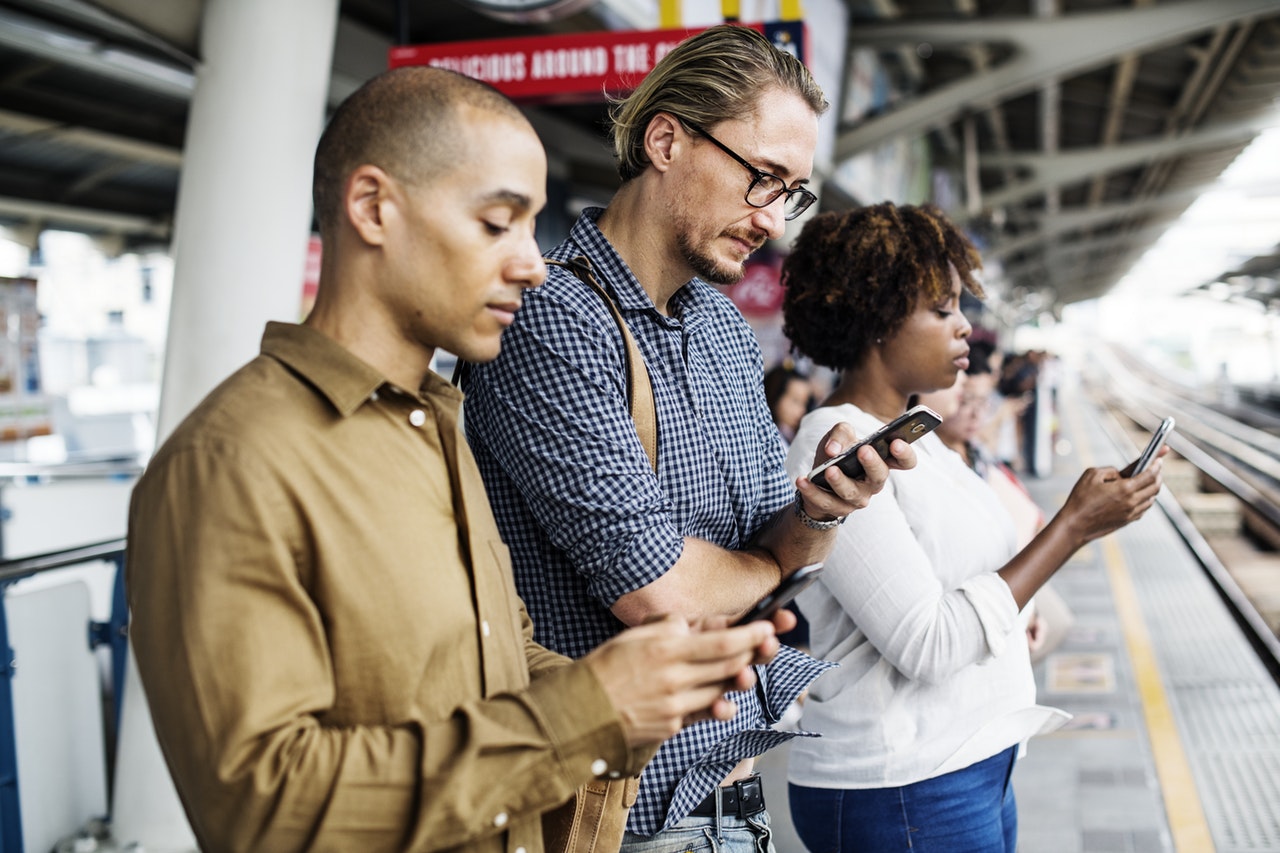 Reading Time:
4
minutes
It's Friday already, so kick back and have a look at this week's latest slot game releases!
We begin this week's recap with Kalamba Games, who has delivered its latest stunning slot Hong Bao allowing players to open up the delights of the ancient Chinese tradition of the red envelope, which brings good luck and fortune. Hong Bao is exclusively distributed on the Relax Gaming platform via its Silver Bullet partner program. Alex Cohen, chief operating officer and co-founder at Kalamba Games, said: "Hong Baois a fantastic game with stacks of exciting new and familiar Kalamba features that are sure to have players thrilled and engaged.
Betsoft Gaming sets the juice loose with its latest standout slot game, Fruit Bat Crazy. A new take on traditional cascading games, Fruit Bat Crazy allows players to build delicious combinations before smashing them in a single, seriously succulent splat.  In Fruit Bat Crazy, clusters of low-paying symbols always pop first, and symbols collapse on a combo-by-combo basis – so small wins will trigger their own cascades before big wins are calculated, increasing the chances of a deluge of delicious fruit.
The nudge is king as NetEnt takes players deep into the jungle on a treasure hunt in search of ancient gold. There is more than meets the eye in Temple of Nudges™. Set among the exotic flora and fauna of a lush, verdant jungle, the 5×3 video slot with 243 betways combines nudges, symbol stacks and re-spins to deliver maximum excitement. "Nudges are a big favourite with players around the world and with us too, so we created a game that is all about nudges delivering great wins. The feeling we created when combining nudges with the re-spins, giving a chance for even longer nudges, is a pretty powerful one. Temple of Nudges™ will be a great and specifically crafted addition to our diverse and deep portfolio," said Bryan Upton, NetEnt Director of Games.
Greentube's Home of Games keeps on getting better and better. The bar is about to be raised even higher with the addition of four of the most innovative casino games on the market enriching its portfolio, Jewels Match 3, Secret Trail Match 3, Sparkling Fruit and Jinxy Match 3. All four ground-breaking Match 3 titles will be available to B2B partners in the coming months. Match 3 games have opened a unique new casino game category of their own, combining the interactivity of a Match 3 game with the thrill of a classic slot.
Yggdrasil's latest casino slots gem, Dwarf Mine, tasks players to dig deep to discover hidden treasure and potentially massive wins. Throughout the game players are accompanied by a determined dwarf digger who uses his tunnelling machine to uncover underground valuables. His work is made simpler by drill-shaped Bonus symbols, which expand the reel set by revealing additional rows of symbols. Hitting three Bonus symbols during a single spin grows the reel set from 5×4 to 5×7 symbols and starts a Free Spins round with the enlarged reel set.
Lightning Box has enhanced its partnership with leading UK operator William Hill after agreeing an exclusive omni-channel release of its latest title Lightning Leopard. The game was rolled out first on terminals in the bookmaker's shops during ICE 2019, at the beginning of February, and will now be available for their online players for a special five-week period. Peter Causley, CEO of Lightning Box, said: "We have established a very good relationship with William Hill and it's great to be able to launch Lightning Leopard exclusively both in their shops and online."
Kalamba Games is adding a seasonal touch to its player favourite Mammoth Chase with an Easter egg hunt full of big wins to be discovered. Players can celebrate the holiday season with Mammoth Chase: Easter Edition which features traditional Easter characters and symbols such as bunnies, chickens and eggs. Mammoth Chase is one of Kalamba's most popular slots, featuring stacked mammoth symbols that combine to award big wins, free spins with a frequent retrigger and multiplier wild symbols.
iSoftBet, the market-leading online and mobile casino software provider, has released its latest blockbuster slot, the Egyptian themed Book of Immortals. The 5-reel, 10-line slot features classic characters from Egyptian mythology, such as feared God of the Dead Anubis, as well as a collection of fearsome gods and goddesses from Egypt's fabled past. The lucky scarab symbol, covered with hieroglyphs, acts as a wild, with the Free Spins mode activated if three or more scarab symbols land on the reels simultaneously. As with all iSoftBet games, Book of Immortals is supported in both landscape and portrait modes when run on mobile devices and has a wide range of currency and language options.
Rivers Casino Schenectady submits comment on legalising sports betting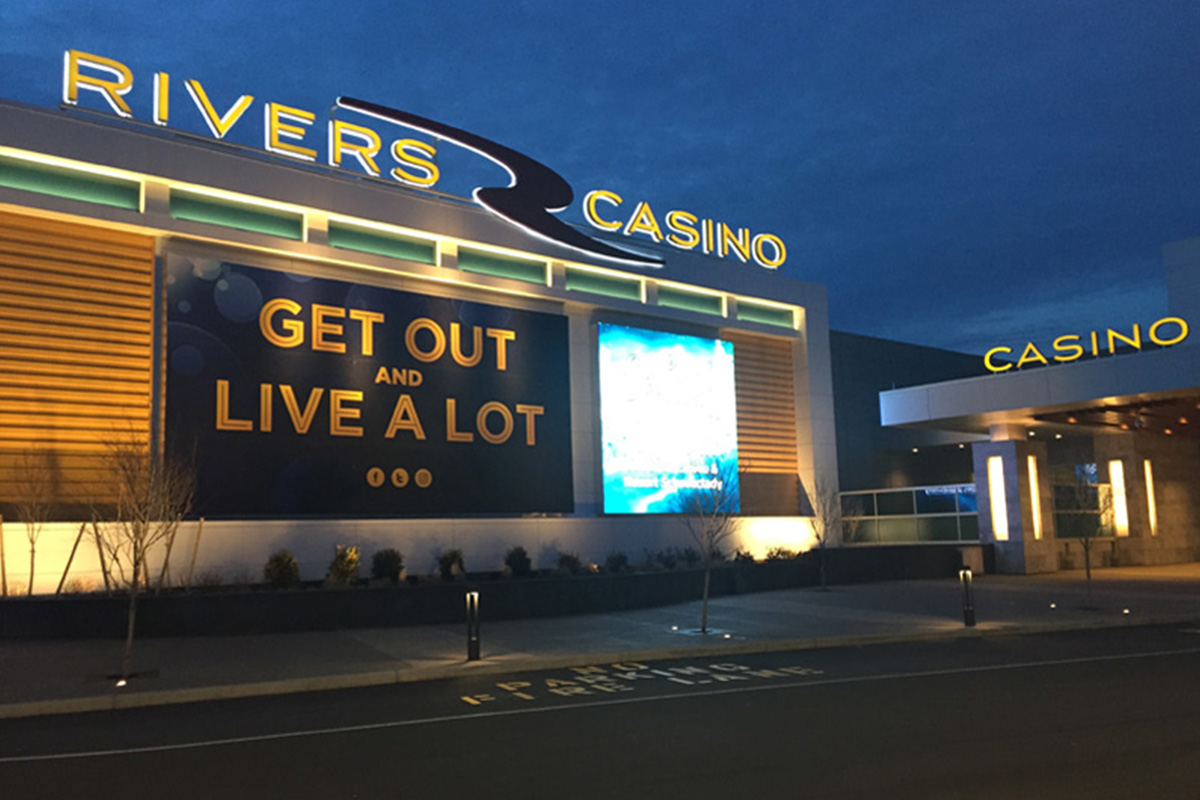 Reading Time:
1
minute
Rivers Casino & Resort Schenectady has submitted a comment on the New York State Gaming Commission's proposed regulations for legalising sports betting in New York state. The regulations to authorise and regulate the conduct of sports wagering at the four commercial casinos licensed by the Gaming Commission, including Rivers Casino, are now open for public comment until May 20, 2019.
The following quote is from Rivers Casino & Resort Schenectady Acting General Manager, Justin Moore:
"We're extremely pleased that sports betting regulations have been released for public comment and are looking forward to introducing one of the first licensed sports books in the state of New York at Rivers Casino & Resort Schenectady. It's very exciting to be able to bring sports fans and sports bettors into the casino to place legal wagers for the first time."
New Hampshire Passes Sports Betting Bill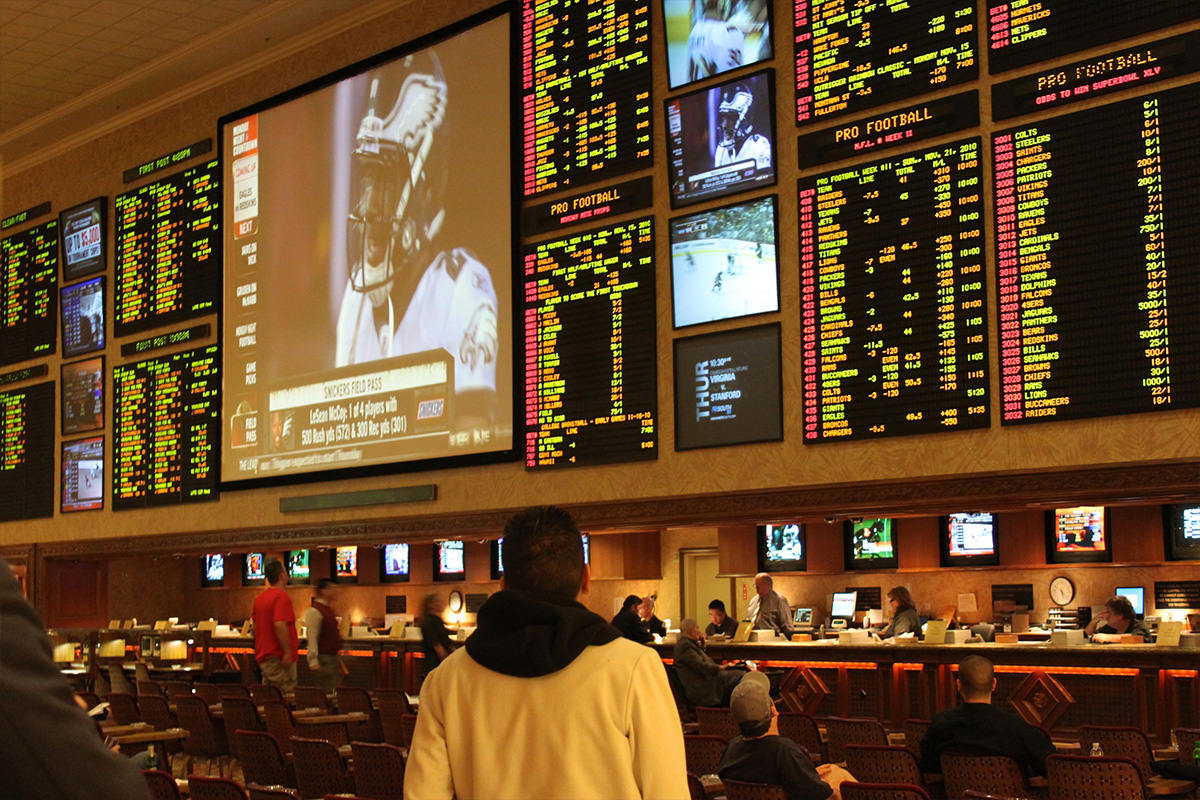 Reading Time:
1
minute
The House of Representatives of New Hampshire has approved House Bill 480, which would legalise sports betting in the state. The bill will be sent to the Senate for further discussion.
The bill was passed in a 269–82 vote, with an amendment to the original proposal. The House decided that the bill needed work before allowing the arrival of sports betting in New Hampshire. Lawmakers set a limit of 10 retail sportsbooks in the state and the establishment of a council for responsible gambling. Furthermore, they clarified the prohibited events where sports betting would not be allowed. Collegiate sports events within the state, high school sports and amateur contests involving minors will be banned.
"We're not creating a new industry here, we're just bringing an illicit industry into a legalized industry," Rep. Timothy Lang said. "If the bill passes, they'll seek town approval to offer sports betting there. That'd be the kind of place you can go to sit and watch a game and place a bet," he added.