2019's Dream Trip With KhelPlay Rummy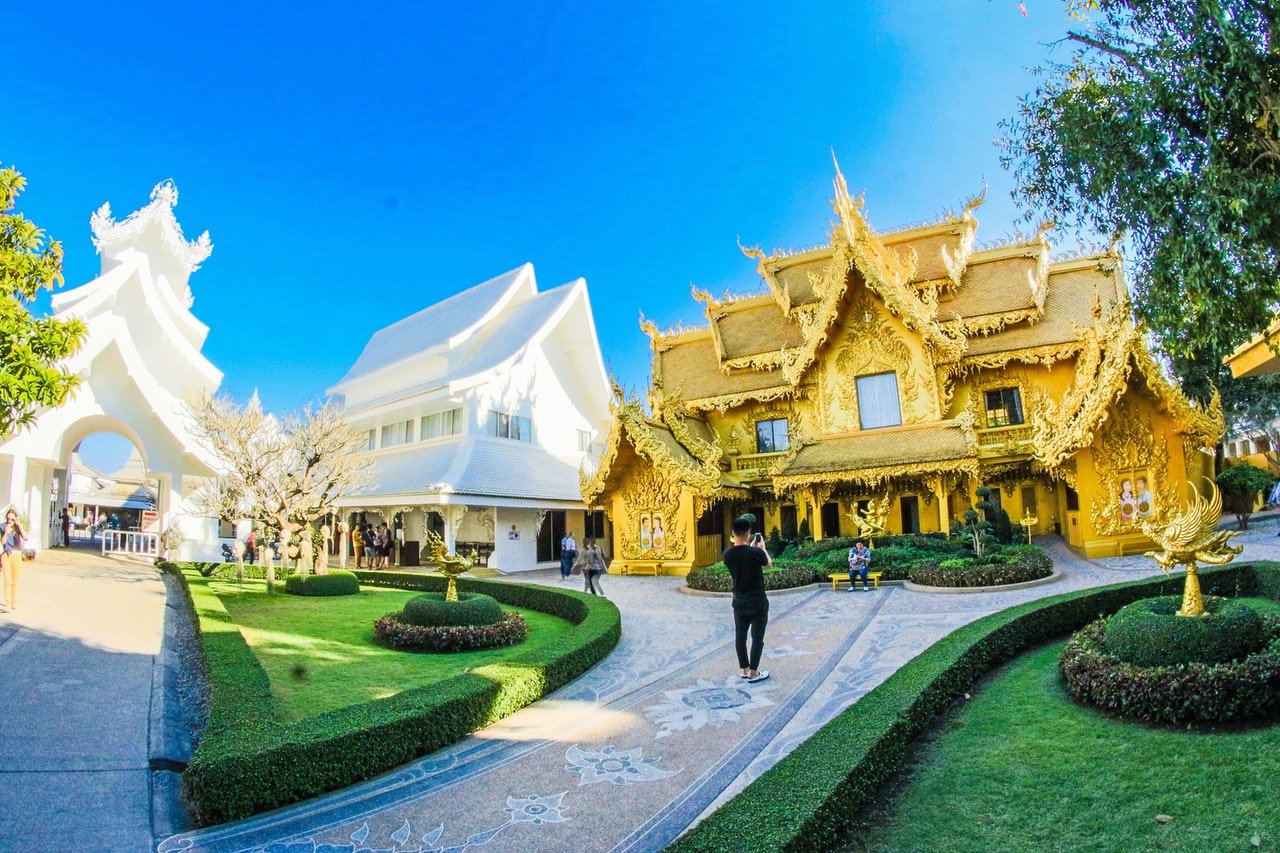 Reading Time:
2
minutes
KhelPlay Rummy is all set with their Thailand Calling offer, where anyone can be part of the ultimate rummy give away. There is a single criterion that every player needs to meet. Just keep on playing online rummy game.
Like the saying 'once in a year, go someplace you've never been before', a trip is not just a window to a new world, but also an opportunity to look within. Travel gives perspective to figure out new ways. To find happiness in the essence of nature.
Everyone at times must have added a place to the to-do list, but situations are not always a friend. This year include a trip to the resolution list and the New Year is the perfect time for a new trip. 2019 brings a catch 22 situation where a trip to Thailand will be impossible to miss. Now, is the time to go island hopping in Thailand. Pack bags and get ready, as the 'land of smiles' is calling, thanks to KhelPlay Rummy.
Thailand Calling
Among many, KhelPlay Rummy, one of the most trusted rummy App, is bringing this year's biggest attraction – a customized 5N/6D trip to Thailand for Indian rummy players. A tournament to promote travel and spread happiness.
The offer is structured as such; players need to play through the month of January. Avail Thailand Calling tickets. Play big and get multiple tickets to maximize winning chances. The Grand Draw will take place at the end of the month in a LIVE event. Where all the tickets will be churned and the Grand Winner will be declared.
About KhelPlay Rummy.com:
KhelPlay Rummy is a popular gaming site that offers rummy games. KhelPlay Rummy is constantly working on their skills to take all the online rummy experience to the highest level. They believe in transparency, high quality, confidentiality and trusted user experience.
KhelPlay Rummy offers its players every possible format of Indian Rummy games like 10 cards rummy, 13 cards rummy and 21 cards rummy. Along with cash rummy, they offer free rummy games for new players helping them to work on their skills. Hosting multiple tournaments and promotions throughout the year giving users opportunities to win big cash prize.
Website: https://www.khelplayrummy.com/
Facebook: https://www.facebook.com/KhelplayRummy/
To Register, please visit: https://www.khelplayrummy.com/thailand-calling
Hong Kong's Alphaslot enters global gaming market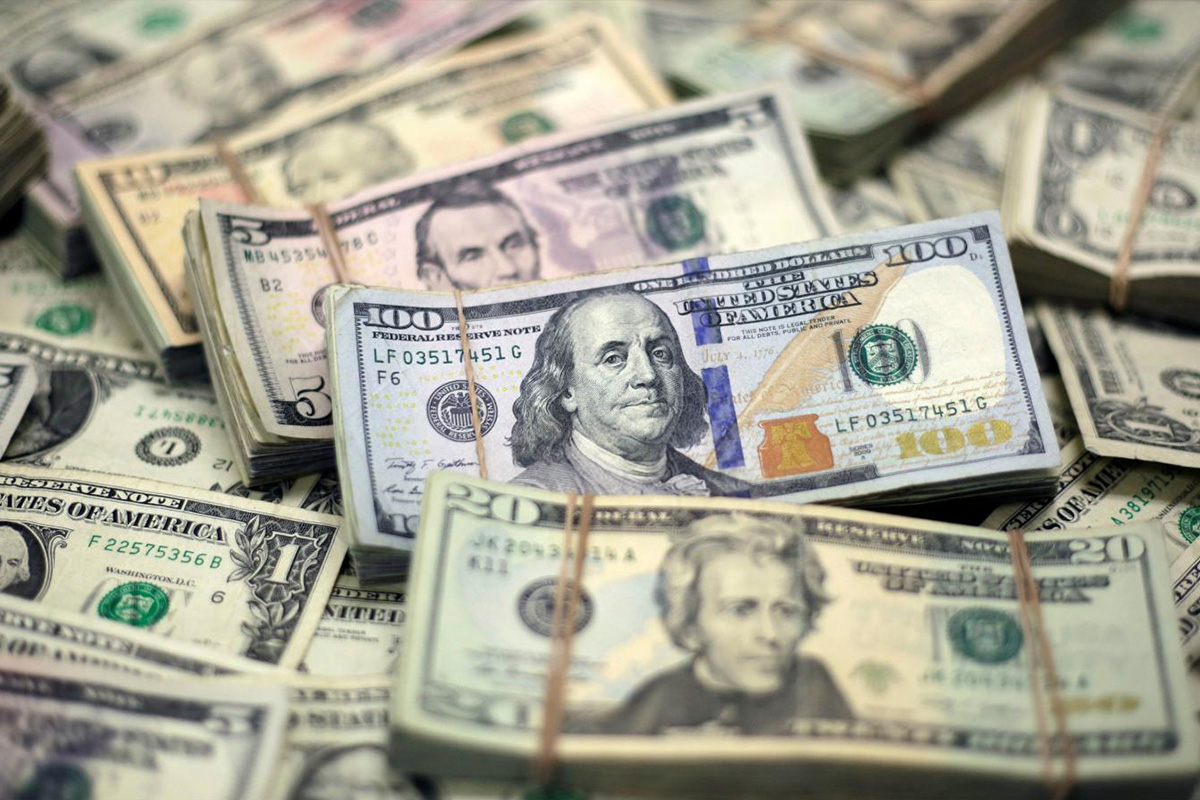 Reading Time:
1
minute
Alphaslot, a gaming technology provider based in Hong Kong, is going to enter the $200 billion global gaming market on the wings of its recent membership in the Macau Gaming Equipment Manufacturers Association (MGEMA).
"Alphaslot connects the gaming machines with customers on the casino floors synergistically overcome the limitations around interoperability, user experience, security and advance the widespread adoption of blockchain technology." said MGEMA in an announcement. "It's our honor that Alphaslot can join us and be a part of MGEMA. In the coming year, MGEMA will continue to strengthen and establish support of our member's business development and strive to provide a platform for Macao economic growth, diversity and innovation hub."
"Alphaslot's commitment to fostering innovations and regulations in gaming has been significantly strengthened by our very first membership in Macau with MGEMA." said Raymond Chan, Alphaslot Founder and CEO. "MGEMA is the absolute gateway to Macau's wide-ranging entertainment sector. It is our great honor to granted admission in MGEMA alongside the America's IGT, Australia's Aristocrat, Japan's Konami and Aruze and Singapore's WEIKE at the largest entertainment city in the world."
About Alphaslot:
Alphaslot is an entertainment focused blockchain foundation to create a transparent and reliable ecosystem for casino operators, regulators, and manufacturers. The tokenized motivation system provides customers with incentives to stay engaged and acting as a catalyst to bring growth for the steady-state gaming industry.
About MGEMA:
The Macau Gaming Equipment Manufacturers Association (MGEMA) was launched in Macau SAR in 2012 with the objective to work towards the diversification of economic strategies pursued by the government of Macau SAR. This initiative ensures that the opportunities created contribute to the development of the gaming equipment manufacturing and supporting sectors in Macau through its promotional campaign: "Designed in Macao", "Incorporating Macao Concepts" and "Made in Macao".
Helio Gaming set for Asian Expansion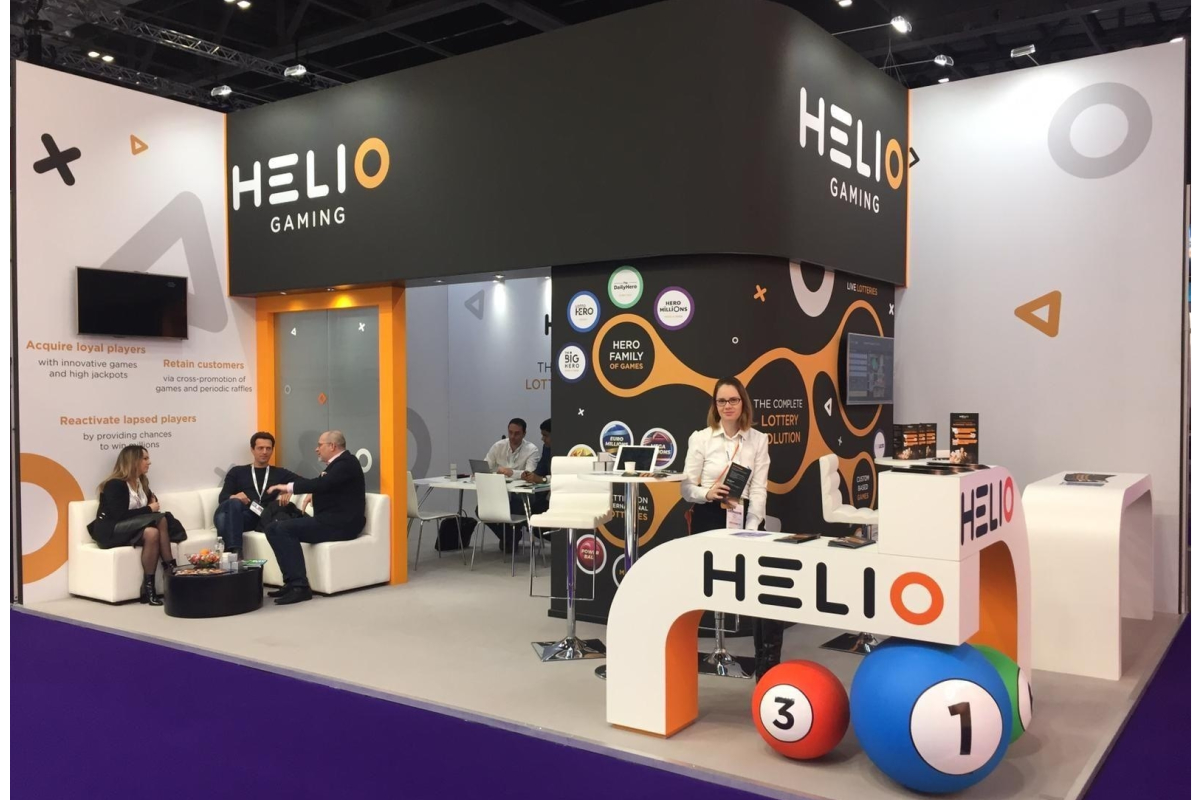 Reading Time:
2
minutes
Helio Gaming CEO Richard Mifsud will tell Asian operators this week that the region has a great opportunity to embrace the new wave of online lottery products.
Mifsud will join nine other Malta-based suppliers in front of operators at the SiGMA roadshow in Manila, which takes place after the ASEAN gaming summit in the Philippines capital.
Helio, which made its Asian debut in May last year, has a portfolio of innovative lottery games that can be customised to individual operators.
It also offers betting on international lotteries and is about to launch a live lottery product, which will have particular resonance to audiences in the Far East.
Richard said: "The popularity and prevalence of sportsbook and casino and Asia is undisputed, but the adoption of next generation lottery has yet to be exploited, particularly outside of the big state lotteries.
"Lottery used to be the domain of lottery operators only, but it is so much easier just to add the vertical to existing operations, where you can introduce new players to your site and cross-sell really appealing opportunities to win large jackpots to existing customers.
"The live lottery element will also be very appealing and fit easily given the preference for the live dealer format in casino. I really think lottery could be the next big thing in Asia."
Helio Gaming's Hero games now include daily, weekly, and event-based draws, which can be branded by individual operators to appeal to a large number of player demographics.
With unlimited jackpots, the draws can use the supplier's certified RNG or live broadcast using existing casino studios, and even include non-monetary prizes such as cars, yachts, and luxury holidays.
In addition to attending ASEAN and the SiGMA Roadshow, Richard Mifsud will also appear on a panel at the latter discussing Artificial Intelligence, Blockchain and automation within gaming.
About Helio Gaming:
Helio Gaming, a fully scalable lottery engine system that offers multiple API functionality with which to integrate existing gaming platforms, customer relationship management, campaign management, affiliate management, and other marketing automation tools.  Its portfolio includes custom-made lottery games to fulfil any operator's lottery needs, including its flagship brand Lotto Hero. Such games can vary from operator-branded RNG lottery games, where the operator can tailor the game to their needs, lottery games based on the outcome of international lotteries, and much more. Helio Gaming's products offer its partners a new vertical through which to grow and strengthen their player base and drive cross-sell between their other game verticals.  These products give them the edge in what is a fiercely competitive sector and can be integrated easily and seamlessly into any platform.
Sasebo Chamber of Commerce Selects HOGO as Marketing Partner for Integrated Resort Development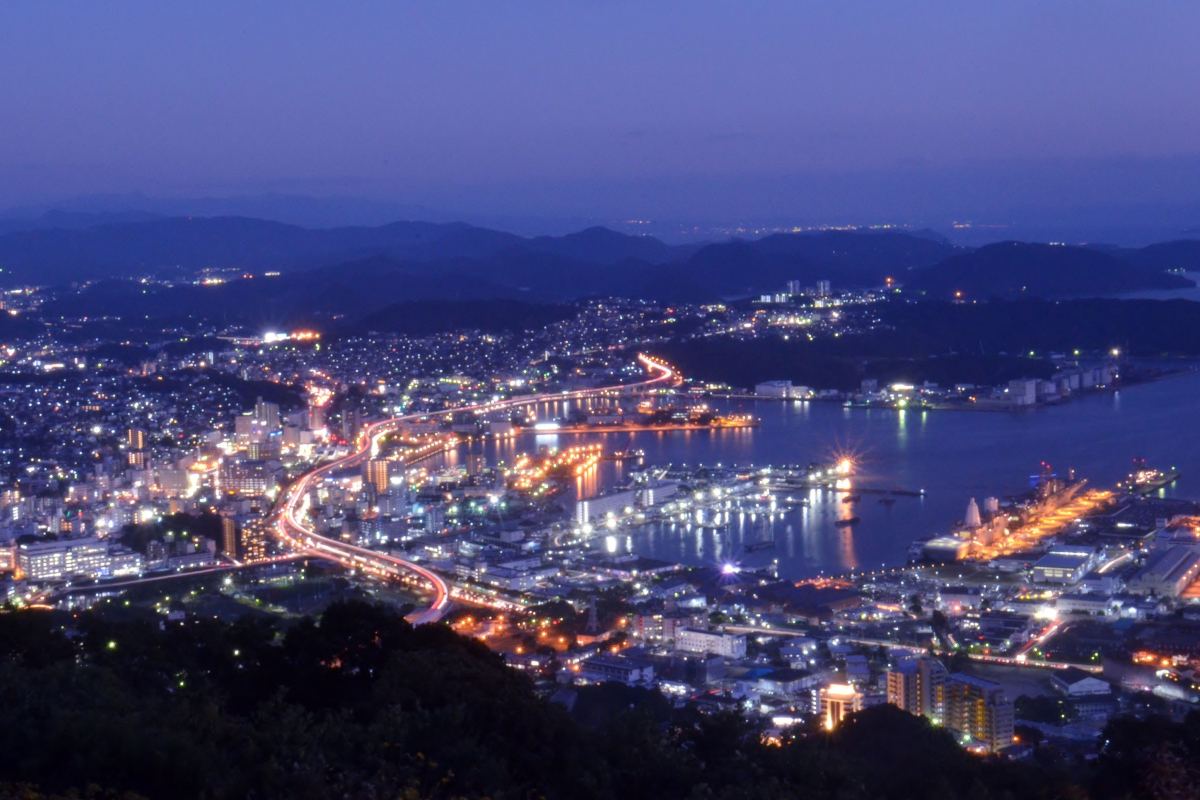 Reading Time:
2
minutes
The Sasebo Chamber of Commerce has confirmed HOGO as their official marketing partner for the purpose of developing initiatives focused around stimulating interest within the Prefecture in the development of integrated resorts. Nagasaki Prefecture recently announced its policy to aim for an IR bid, targeting an opening of 2024.
The Chamber of Commerce aims to develop interest and excitement around the development of the IR industry in the region, with the Huis Ten Bosch amusement park the most likely site for development. The group also plans to create further cooperation between IR operators and the local private sector to promote regional development via the IR industry.
HOGO will work with the chamber on the development of local initiatives and events, reaching out to the private sectors of Nagasaki and the Greater Kyushu Region. This will include the continuation of HOGO's Executive Tour Program, which will see the Chamber of Commerce and relevant business leaders in the region visit Macau in Q2 2019 to view operations and further understand the scale and opportunities associated with the IR industry.
Chris Wieners, Managing Partner of HOGO, stated: "We will support the Sasebo Chamber of Commerce in their goal to promote understanding and awareness of opportunities for the Nagasaki and regional Kyushu private sectors as related to the development of an integrated resort in the region. We look forward to working closely with them as they work to build an attractive brand for the region that will attract interest from operators."
The Sasebo Chamber of Commerce stated: "We are pleased to be working with HOGO on our initiatives here in Sasebo. Our goal is to develop strong support by regional business leadership on the development of an integrated resort. Our aim is to support and build the connections between international IR operators and the local private sector as well as promote overall development in the region. HOGO's presence in Japan as well as their past performances were a deciding factor – we are happy to have them on board in supporting the Sasebo Chamber of Commerce and Nagasaki IR efforts."
About HOGO:
HOGO is a marketing strategy and corporate communications company that focuses on the tourism, hospitality, gaming and entertainment industries. Based in Macau, the agency has offices in Hong Kong, Vietnam, Thailand, Cambodia and Japan. Focused on creative marketing and strategic vision, HOGO works with clients to further develop and build their brands throughout Asia Pacific. | Website: www.hogodigital.com