Lottery is more than 'just the ticket' as Spinola experience demonstrates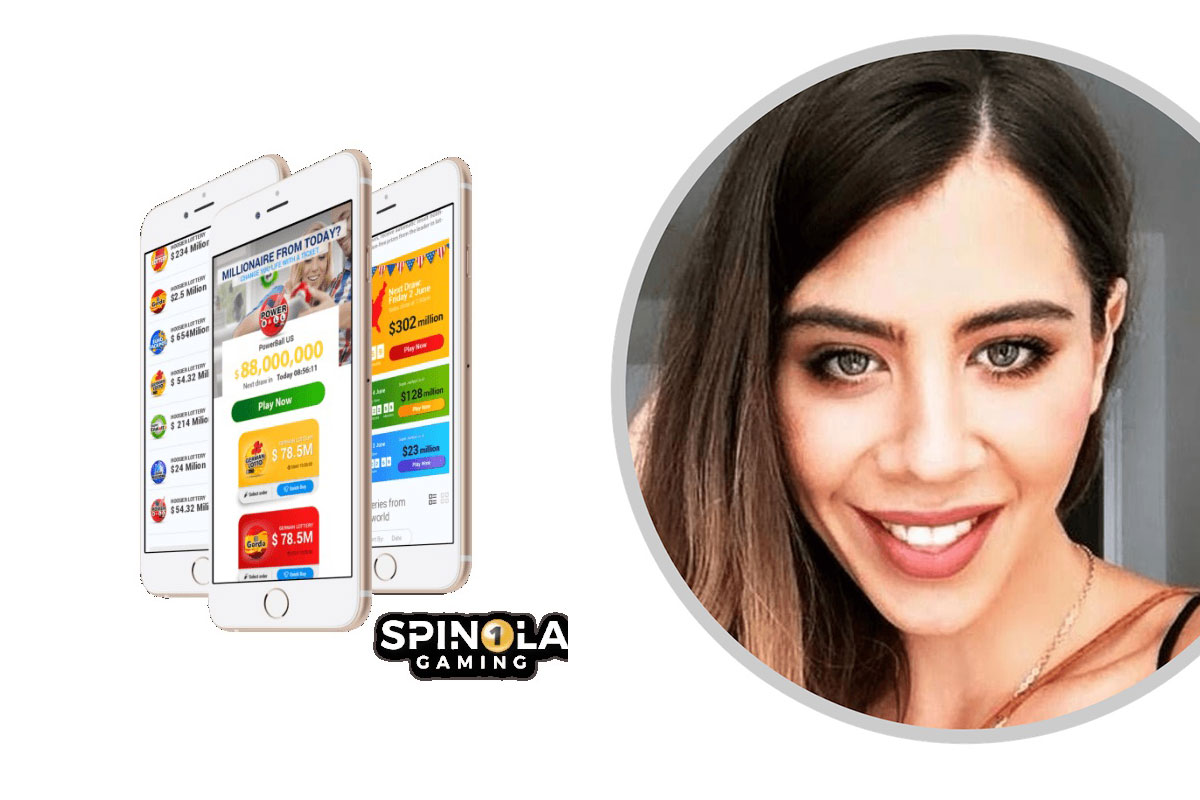 Reading Time:
3
minutes
Spinola Gaming, the leading Malta-based lottery content provider is on a mission to stop what it sees as a 'race to the bottom'. Head of Product, Isabella Rae-Banda explains how the lottery experience is being used to recruit and retain players in what is a commercially promiscuous online world.
Online operators are now starting to realize the true potential of lotteries and now see this as the "Fourth Pillar of Gaming" – can you explain this?
It's probably best to start with some facts. Lotteries account for some 36 percent of the global gaming market and represent one of the industry's biggest revenue generators.  Most lottery participants view their spend as entertainment rather than gambling and the overwhelming majority have never visited a casino or participated in an online sportsbook.  Lotteries offer jackpots which people dream about winning in the process creating a positive narrative and with that comes oceans of human interest driven media coverage.  Our approach at Spinola Gaming is to harness these invaluable characteristics and offer online casino and sportsbook operators the opportunity to integrate a global selection of fully insured lotteries from around the world as part of their overall offering.  It's a recognition that lottery works best when operators take a holistic view of what they can provide in terms of gambling entertainment and lottery is a fundamental part of that fantastic shop window.
How would you summarise the commercial opportunities for online operators?
Lottery is a simple game that can be used in a highly sophisticated way to build the bottom line.  The vast majority of online operators are, perhaps unwittingly, participating in a race to the bottom.  The practice among casinos of offering bonuses or free spins has transitioned from being a sales tool to a culture of permanent offers and deals which destroy margins and have created a churn of promiscuous 'customers' with zero brand loyalty.  By incorporating lottery as a side game operators extend an invitation to participate in something that provides an opportunity to follow a dream and win life changing prizes.  When you are competing for traffic you need a 'stand out' and lottery is exactly that.  Furthermore, it serves to attract a new customer and with that the opportunity to cross sell across a number of integrated verticals.  Brands can move from attempting to out shout each other to having a conversation with customers and keeping them connected with the brand.  It's about broadening horizons, offering something different and transitioning players into customers.
What does Spinola bring to the debate?
In physical terms we can offer operators the choice of 72 lotteries from almost all global markets including the biggest European and US lotteries (which is the most comprehensive lottery offering on the market) and the chance to customise games to complement brand values, colour ways and imagery.  The model is based on a fully insured, risk free solution and operators can be up and running with Spinola within a month – two weeks for the technical side and two weeks for customisation.  We provide all of the tools and all of the insight necessary to make the offering work to maximum effect which includes access to our in-house marketing team to help create and implement campaigns.  It's a fully managed solution which does not cannibalise income from one vertical to another and it's risk free, meaning operators do not have the burden of payouts on any winnings.
Can the lottery experience engage with Generation Z – if so how?
There's no doubt that the lottery sector suffers from a range of misperceptions one of which is its association with baby boomers.  The online experience is a perfect fit for consumers who are tech savvy and who could be described as mobile first.  Generation Z finds bricks and mortar gaming an irrelevance but offer a technology driven experience which is different, which is part of an integrated experiential offering and which provides the opportunity to win life changing jackpots and there's a great opportunity to engage with a new demographic.  They might be playing on the bus home but they are dreaming of a work free lifestyle and driving a Bentley Continental.
What plans does the company have for 2019?
We have spent the past two and a half years building what we believe is the industry's leading lottery solution by creating a fully managed and risk free range of lottery and jackpot products that integrates seamlessly with online operators, we have been successful in generating a sizeable amount of interest for the lottery vertical and in the process secured over 40 existing operators.  We've established a critical mass and the year ahead will see that extend to over 100 live operators. It's an ambitious target but one we are capable of achieving.
About Spinola
As a new entry to the global lottery market, Spinola Gaming has very quickly established itself as the leader of B2B Lottery Products and Jackpot Solutions now serving over 70 Global Lotteries to more than 100 Operators across the globe through one seamless integration. Spinola's powerful and innovative lotto engine (Lotto Connex) provides online and state run lottery operators the ability to  take advantage of a fully managed solution with the ability to create new lotteries, add lotto betting as a new vertical and offer Jackpots of up to €250m per draw.
Source: GB Media
SoftSwiss Expands its Deal with Playtech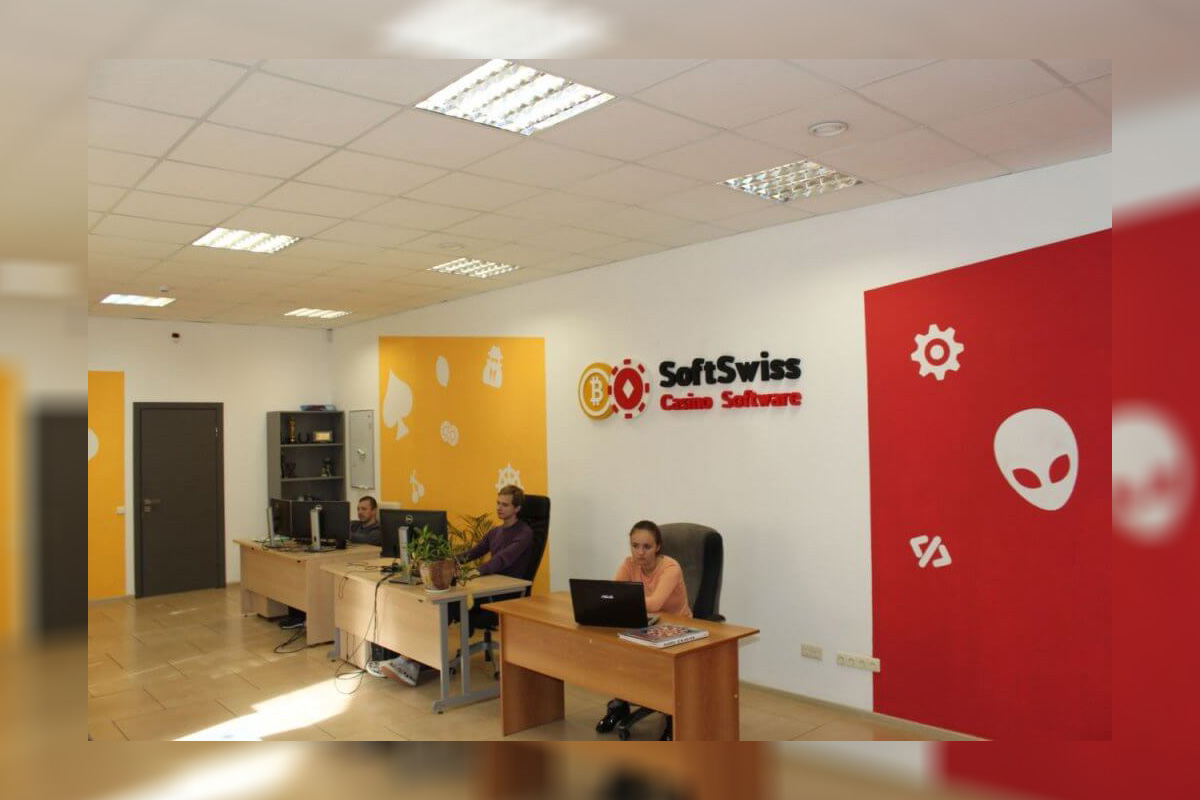 Reading Time:
< 1
minute
SoftSwiss has expanded its deal with pioneering game provider Playtech. Through the deal, SoftSwiss Game Aggregator clients and White Label partners will gain access to the cutting-edge Playtech Live Casino portfolio.
SoftSwiss has been delivering Playtech interactive content to its clients since 2019. From now on, players will also have access to their live suite of 12 live games including Blackjack, Roulette, Baccarat, Dragon Tiger, Casino Hold'em and other games streaming from studios in Latvia and Philippines.
Playtech is one of the most recognisable game providers in the gambling industry. The company provides contemporary RNG games, including some of the most well-known branded games.
SoftSwiss is happy to add the live content provided by Playtech to its comprehensive Game Aggregator portfolio.
Virtuix Releases "Blackbeard: The Trials of Skull Island"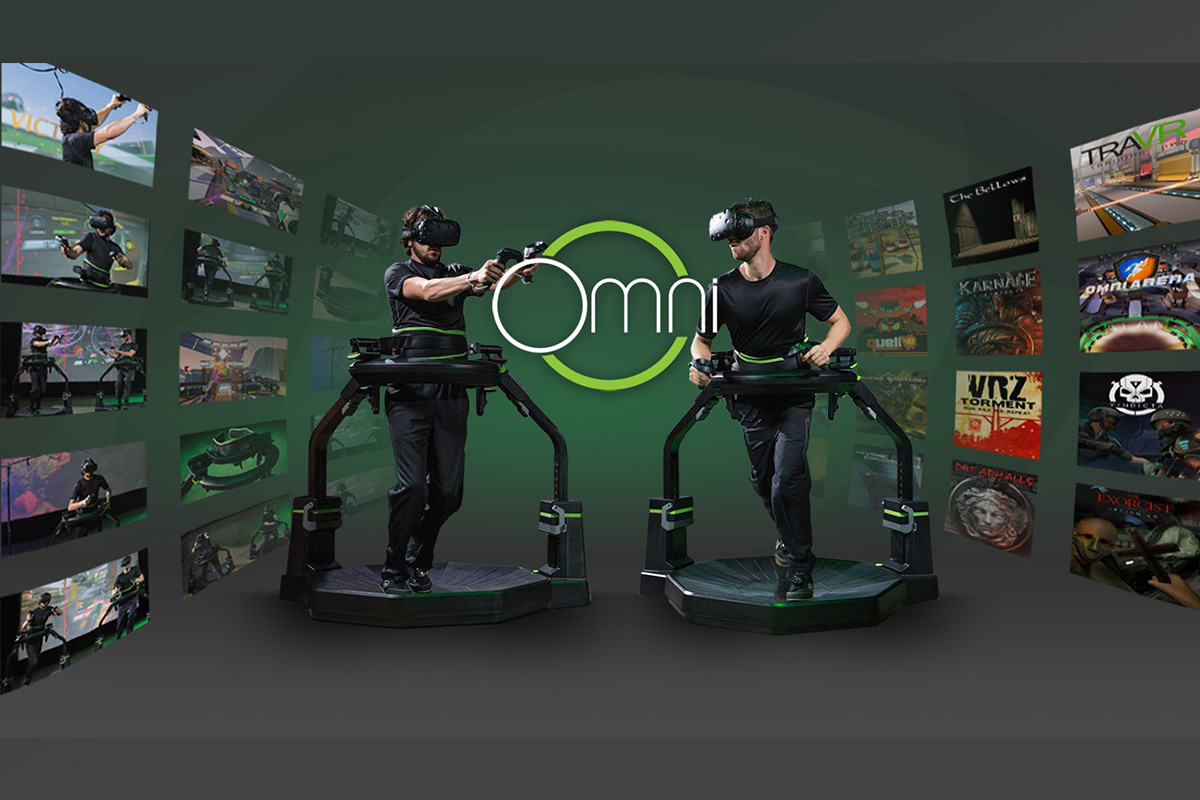 Reading Time:
< 1
minute
Virtuix, developer of the Omni virtual reality treadmill and Omni Arena, has unveiled "Blackbeard: The Trials of Skull Island," its latest game for the Omni Arena VR attraction.
The game can be played by up to four people, who will be challenged to take on the role of pirates and work as a team to find treasure and fight enemies as they battle for the top spot on the leaderboard.
Players will go through four separate rounds during the game, including a puzzle challenge where they must work together and a final showdown with the boss. This variety encourages a high level of repeat play.
"Blackbeard is Omni Arena's most kid-friendly game to date. It's also a blast for adults and esports players. We designed the game for high repeat play. It's easy for everyone to play, but thanks to its variety and depth, it's hard to master. No two rounds are ever the same," Jan Goetgeluk, founder and CEO of Virtuix, said.
The new game will be a part of Virtuix's weekly and monthly esports tournaments for the Omni Arena. Teams who reach the top of the world leaderboard will win cash prizes from the $100,000 prize pool, sponsored by Virtuix and HP.
Playson extends Italian reach with SignorBet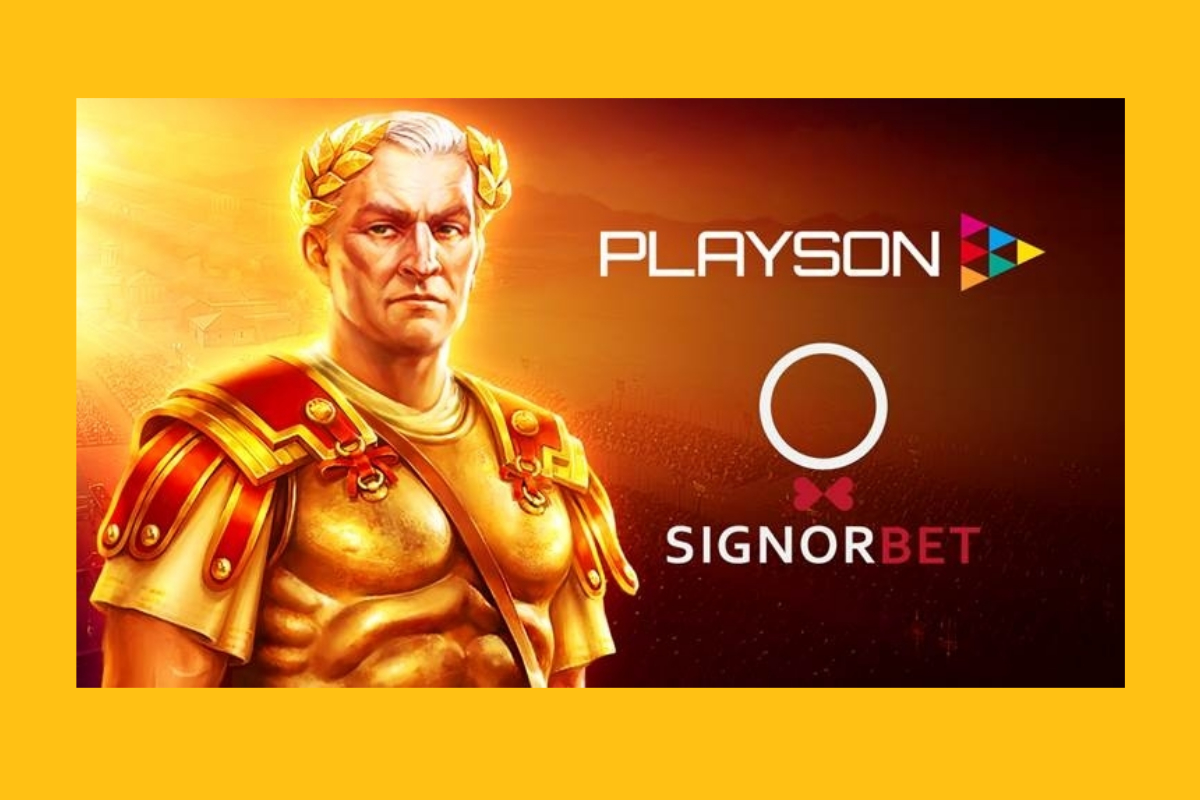 Reading Time:
< 1
minute
Games studio pens new commercial agreement
Casino software supplier Playson has announced a deal to deliver Italian operator SignorBet with its popular slot games.
The partnership sees a selection of Playson's titles directly integrated with the online casino, including Rome: Caesar's Glory, Solar Temple, and Solar Queen as well as the provider's Funky Fruits series and its Timeless Fruit Slots portfolio.
The agreement also covers the implementation of Playson's full suite of engagement tools, which will allow the operator to sharpen its player retention rates. The integration-free features, including bonus spins and regular tournaments with daily prize drops, will be available across all of the developer's games.
SignorBet is operated by the Distante Group, Italy's leading provider of retail and land-based casino solutions with over 4000 slot machines distributed in 900 locations across the country. The deal further strengthens Playson's expanding Italian footprint, with its games popular with players across the regulated market.
Lars Kollind, Business Development Manager at Playson, said: "We are delighted to continue growing our Italian market presence with SignorBet, a prominent online outlet belonging to the highly-regarded Distante Group.
"Our portfolio offers an engaging range of gaming experiences, so this deal will be undoubtedly be followed by further partnerships across the globe."
Antonio Distante, Director at SignorBet said: "Playson's immersive collection of games is enjoyed by an extensive international fanbase, so we are thrilled to have the company on board.
"The supplier's premium quality catalogue matches perfectly with our world class customer offering, and we look forward to cultivating a highly productive commercial relationship."