Lottery is more than 'just the ticket' as Spinola experience demonstrates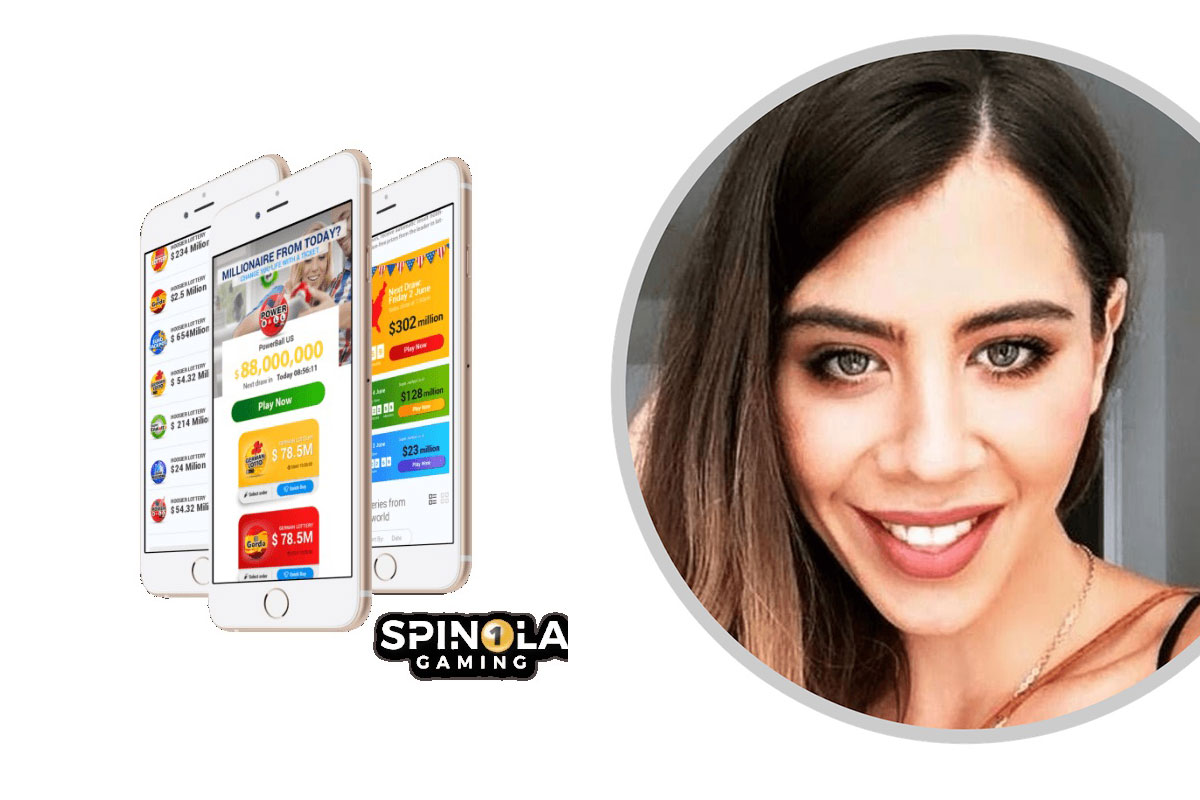 Reading Time:
3
minutes
Spinola Gaming, the leading Malta-based lottery content provider is on a mission to stop what it sees as a 'race to the bottom'. Head of Product, Isabella Rae-Banda explains how the lottery experience is being used to recruit and retain players in what is a commercially promiscuous online world.
Online operators are now starting to realize the true potential of lotteries and now see this as the "Fourth Pillar of Gaming" – can you explain this?
It's probably best to start with some facts. Lotteries account for some 36 percent of the global gaming market and represent one of the industry's biggest revenue generators.  Most lottery participants view their spend as entertainment rather than gambling and the overwhelming majority have never visited a casino or participated in an online sportsbook.  Lotteries offer jackpots which people dream about winning in the process creating a positive narrative and with that comes oceans of human interest driven media coverage.  Our approach at Spinola Gaming is to harness these invaluable characteristics and offer online casino and sportsbook operators the opportunity to integrate a global selection of fully insured lotteries from around the world as part of their overall offering.  It's a recognition that lottery works best when operators take a holistic view of what they can provide in terms of gambling entertainment and lottery is a fundamental part of that fantastic shop window.
How would you summarise the commercial opportunities for online operators?
Lottery is a simple game that can be used in a highly sophisticated way to build the bottom line.  The vast majority of online operators are, perhaps unwittingly, participating in a race to the bottom.  The practice among casinos of offering bonuses or free spins has transitioned from being a sales tool to a culture of permanent offers and deals which destroy margins and have created a churn of promiscuous 'customers' with zero brand loyalty.  By incorporating lottery as a side game operators extend an invitation to participate in something that provides an opportunity to follow a dream and win life changing prizes.  When you are competing for traffic you need a 'stand out' and lottery is exactly that.  Furthermore, it serves to attract a new customer and with that the opportunity to cross sell across a number of integrated verticals.  Brands can move from attempting to out shout each other to having a conversation with customers and keeping them connected with the brand.  It's about broadening horizons, offering something different and transitioning players into customers.
What does Spinola bring to the debate?
In physical terms we can offer operators the choice of 72 lotteries from almost all global markets including the biggest European and US lotteries (which is the most comprehensive lottery offering on the market) and the chance to customise games to complement brand values, colour ways and imagery.  The model is based on a fully insured, risk free solution and operators can be up and running with Spinola within a month – two weeks for the technical side and two weeks for customisation.  We provide all of the tools and all of the insight necessary to make the offering work to maximum effect which includes access to our in-house marketing team to help create and implement campaigns.  It's a fully managed solution which does not cannibalise income from one vertical to another and it's risk free, meaning operators do not have the burden of payouts on any winnings.
Can the lottery experience engage with Generation Z – if so how?
There's no doubt that the lottery sector suffers from a range of misperceptions one of which is its association with baby boomers.  The online experience is a perfect fit for consumers who are tech savvy and who could be described as mobile first.  Generation Z finds bricks and mortar gaming an irrelevance but offer a technology driven experience which is different, which is part of an integrated experiential offering and which provides the opportunity to win life changing jackpots and there's a great opportunity to engage with a new demographic.  They might be playing on the bus home but they are dreaming of a work free lifestyle and driving a Bentley Continental.
What plans does the company have for 2019?
We have spent the past two and a half years building what we believe is the industry's leading lottery solution by creating a fully managed and risk free range of lottery and jackpot products that integrates seamlessly with online operators, we have been successful in generating a sizeable amount of interest for the lottery vertical and in the process secured over 40 existing operators.  We've established a critical mass and the year ahead will see that extend to over 100 live operators. It's an ambitious target but one we are capable of achieving.
About Spinola
As a new entry to the global lottery market, Spinola Gaming has very quickly established itself as the leader of B2B Lottery Products and Jackpot Solutions now serving over 70 Global Lotteries to more than 100 Operators across the globe through one seamless integration. Spinola's powerful and innovative lotto engine (Lotto Connex) provides online and state run lottery operators the ability to  take advantage of a fully managed solution with the ability to create new lotteries, add lotto betting as a new vertical and offer Jackpots of up to €250m per draw.
Source: GB Media
Inspired To Integrate Interactive Casino Content Onto SBTech Platform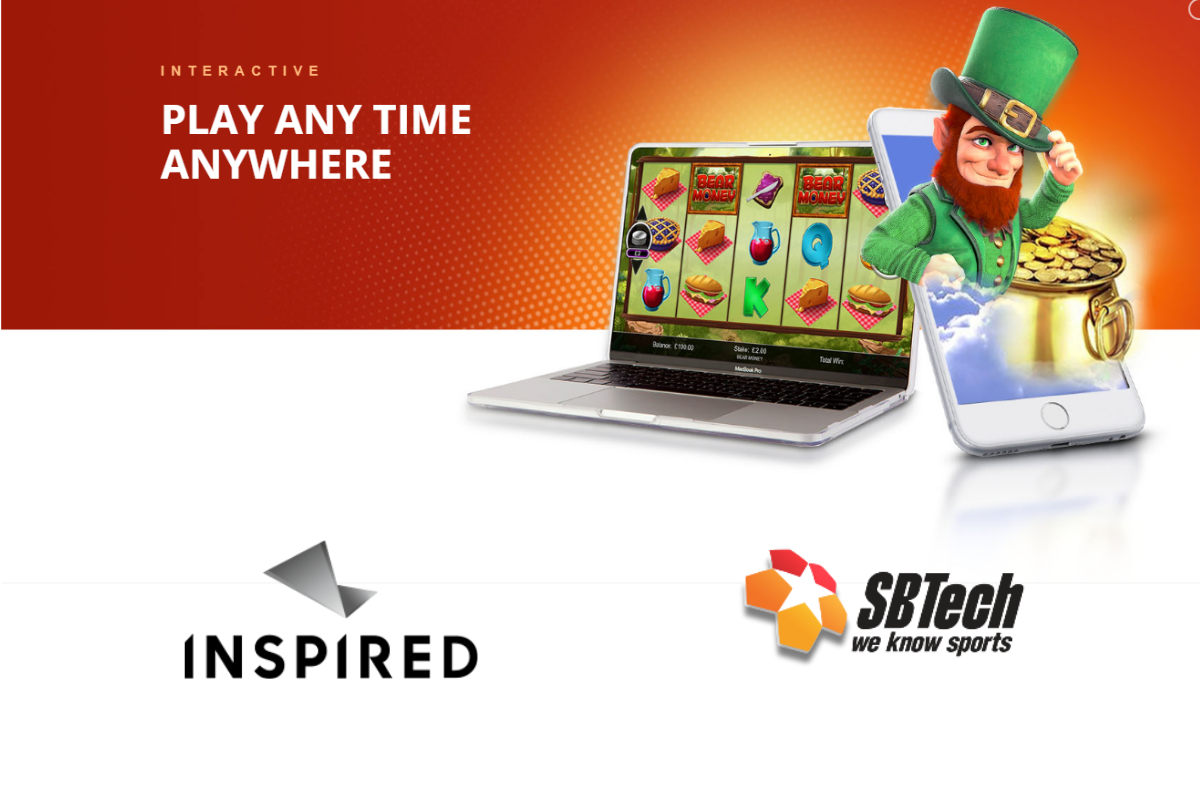 Reading Time:
3
minutes
Inspired Entertainment, Inc. announced that it has signed a five-year global agreement with SBTech, a global leader in sports betting and iGaming solutions, to integrate Inspired's RGS casino content onto the SBTech platform.  SBTech currently serves over 50 global operators.
Following the conclusion of Inspired's RGS integration, SBTech platform operators will have access to Inspired's wide range of casino and on-demand Virtual Sports content including Centurion™, Book of the Irish® and 1st Down™ Slots, which is the first slot title to include American Football virtual clips.
"Integrating with SBTech's industry-leading casino platform proposition further bolsters our capability to offer top performing casino content to leading iGaming, land-based and lottery operators," said Claire Osborne, Vice President of Interactive at Inspired. "SBTech has award-winning technology and an extensive customer base, allowing us to further increase our reach both in established and new territories."
This agreement deepens Inspired's relationship with SBTech which currently includes Virtual Sports distribution to operators across Europe. The suite of RGS casino content is targeted for an initial launch in July in the UK shortly followed by expansion into New Jersey.
"We are thrilled to offer Inspired's unique and entertaining casino content to our customers. They have popular brands and a strong foothold in the European marketplace," said Andrew Cochrane, Chief Development Officer of SBTech. "Our partners' players have greatly enjoyed their award-winning virtual sports and we are excited to expand our partnership and casino product portfolio with Inspired."
About Inspired Entertainment, Inc.:
Inspired is a global games technology company, supplying Virtual Sports, Mobile Gaming and Server Based Gaming systems with associated terminals and digital content to regulated lottery, betting and gaming operators around the world. Inspired currently operates approximately 35,000 digital gaming terminals and supplies its Virtual Sports products through more than 40,000 retail channels and over 100 websites, in approximately 35 gaming jurisdictions worldwide. Inspired employs more than 650 employees in the UK and elsewhere, developing and operating digital games and networks.
Forward Looking Statements
This news release contains "forward-looking statements" within the meaning of the "safe harbor" provisions of the U.S. Private Securities Litigation Reform Act of 1995. Forward-looking statements may be identified by the use of words such as "anticipate", "believe", "expect", "estimate", "plan", "outlook", and "project" and other similar expressions that indicate future events or trends or are not statements of historical matters. These statements are based on our management's current expectations and beliefs, as well as a number of assumptions concerning future events.
Such forward-looking statements are subject to known and unknown risks, uncertainties, assumptions and other important factors, many of which are outside of our control and all of which could cause actual results to differ materially from the results discussed in the forward-looking statements. Accordingly, forward-looking statements should not be relied upon as representing our views as of any subsequent date, and we do not undertake any obligation to update forward-looking statements to reflect events or circumstances after the date they were made, whether as a result of new information, future events or otherwise, except as may be required under applicable securities laws. Factors that could cause actual results to differ materially from those expressed or implied in forward-looking statements can be found in our reports filed with the Securities and Exchange Commission, including our annual report on Form 10-K, our quarterly reports on Form 10-Q and our current reports on Form 8-K, which are available, free of charge, on the SEC's website at www.sec.gov and on our site at www.inseinc.com.
About SBTech:
SBTech is a global leader in omni-channel sports betting and gaming, with more than 1,100 employees in 10 offices worldwide. Since 2007, the group has developed the industry's most powerful online sports betting and casino platform, serving licensees in more than 15 regulated territories.
SBTech's clients include many of the world's premier betting and gaming operators, state lotteries, land-based casinos, horse racing companies, and igaming start-ups. The group supplies highly flexible betting and gaming solutions to clients looking for exceptional configurability and the quickest route to market, complemented by proven business intelligence and reporting capabilities.
The SBTech offering includes its seamless sportsbook, Chameleon360 igaming platform, managed services, on-property sportsbook and omni-channel solutions that provide players with constant access to sports and casino products across all online, mobile and retail channels.
Supported by unrivalled expertise in trading and risk management, acquisition and CRM, and the highest standards of regulatory compliance, SBTech's partners consistently achieve rapid growth, enhanced brand loyalty and record revenues.
For more information, visit: www.sbtech.com
Wildz Casino Pairs Machine Learning and Automation with iGaming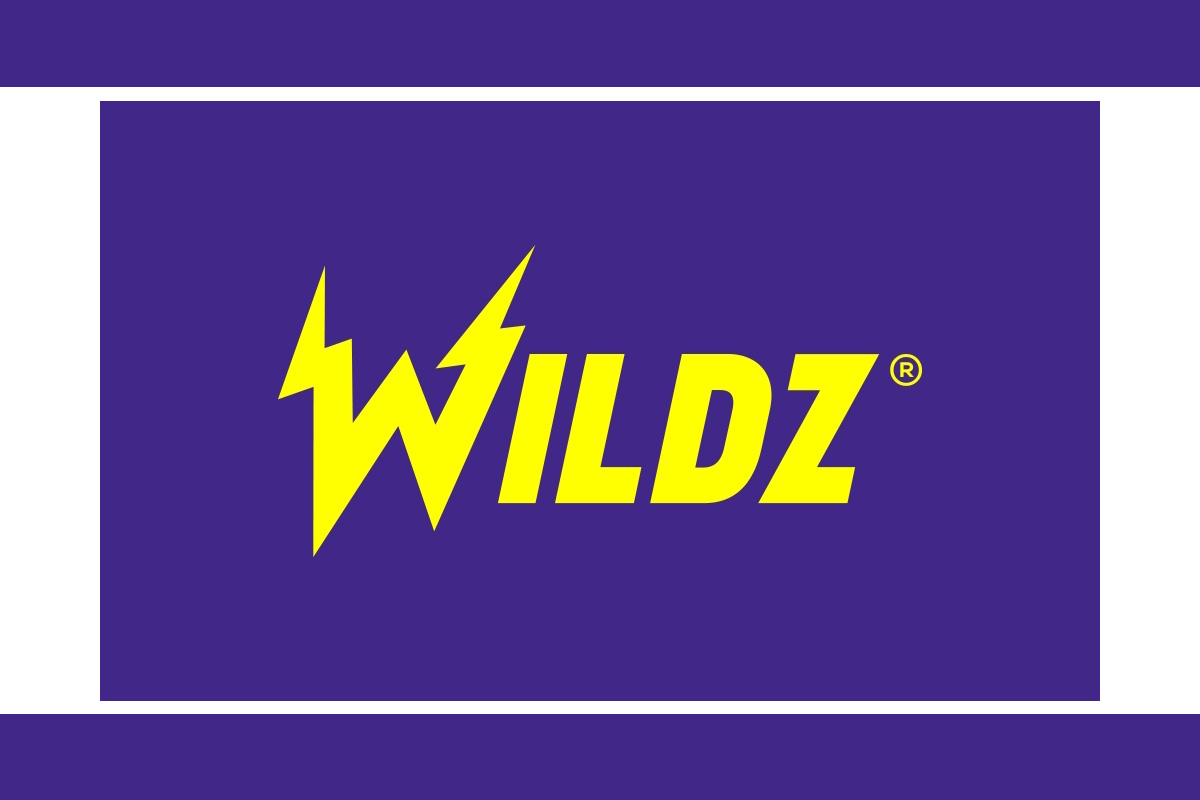 Reading Time:
1
minute
Wildz Casino has paired the Machine Learning and Automation with iGaming. Wildz Casino, powered by a Rootz platform, entered the gaming sector at a time when innovation and "Machine Learning" are emerging as dominant factors in this industry.
In the iGaming industry, the innovative team behind Wildz.com is leading the charge into a "Machine Learning" assisted future. By 2025, the global AI market is projected to be valued at almost $60 billion. Wildz entered the market with a perfectly functioning machine having superb player incentives and unrivalled Loyalty programmes.
MPN to Celebrate the Third Anniversary of Fish Party SNGs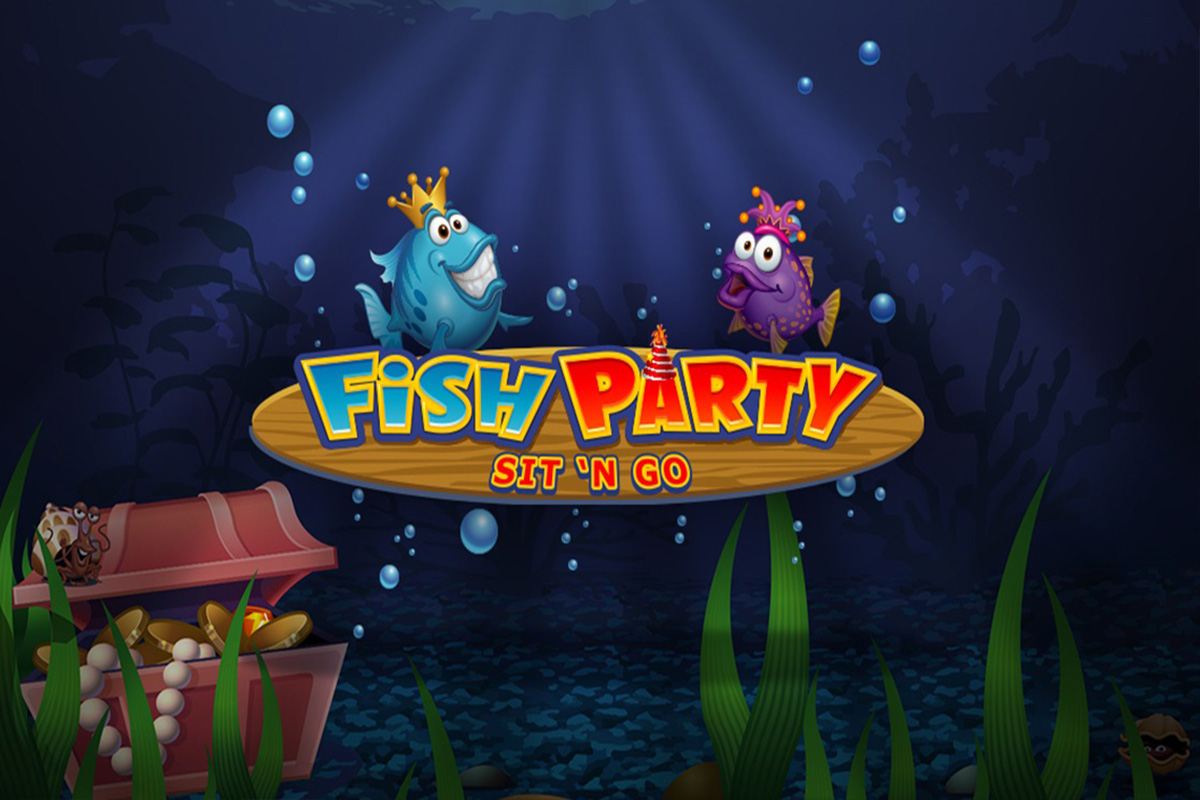 Reading Time:
1
minute
Microgaming Poker Network (MPN) is going to celebrate the third anniversary of its popular Fish Party Sit & Go progressive jackpot tournaments.
For the anniversary celebrations, MPN will be running the Fish Party Birthday Bonanza, a unique promotion providing players with oceans of opportunities to land some big rewards in special re-seeded Fish Party jackpots and daily freerolls.
Running from 15 July to 4 August, the Fish Party Birthday Bonanza will feature a €5,000 seeded jackpot, which will grow by €1,000 each day until a Fish Party Sit & Go progressive jackpot hits. Each time a jackpot is won, the special bonanza jackpot will reset to €5000 the following day and begin to rise again.
There will be a €1000 Fishroller freeroll on August 7, which will be open to any player who plays €500 worth of Fish Party buy-ins per day from 15 July, for a minimum of 10 days.
For players looking to join in the Fish Party Birthday Bonanza action, they can simply create a new account or log in to an existing account via any MPN poker room.