Hard Rock International Unveils Full-Scale Model of its World-Class Entertainment Resort Concept to Japan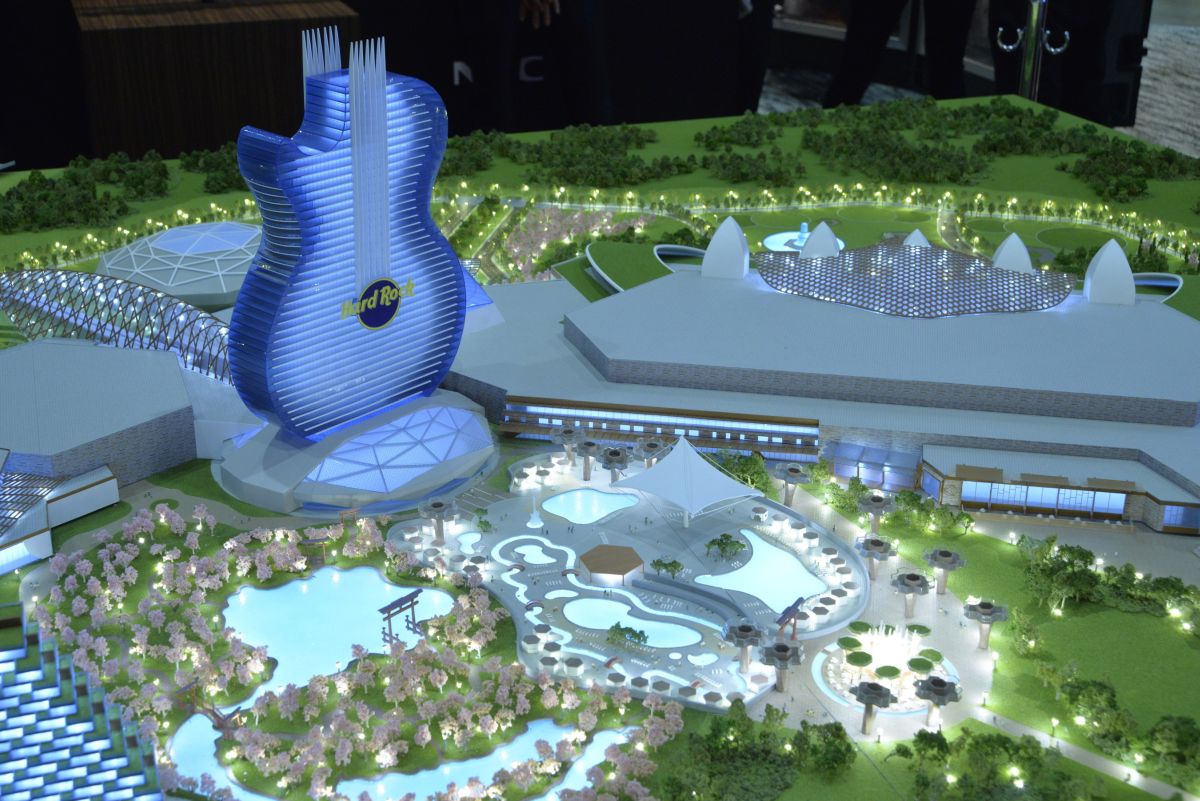 Reading Time:
3
minutes
Hard Rock Japan Announces Multiple Partnerships and Exclusive Japan Distribution Rights with Nederlander Worldwide Entertainment for the Broadway Musical, King Kong
Jim Allen, chairman and CEO of Hard Rock International, revealed a full-scale model of Hard Rock Japan's World-Class Entertainment Resort concept during Hokkaido's Integrated Resort Showcase on January 9. Key elements of the design include monorail access from Chitose International Airport, Hard Rock's signature guitar-shaped hotel, a Four Seasons Resort, a Hard Rock Live venue, multipurpose Broadway-style theaters, a state-of-the-art wellness center and more than 215,000 square feet of world-class retail and dining space. The new design also features an authentic Ainu village experience, designed to help raise awareness for the local indigenous Ainu people and educate those who visit the proposed Japan Hard Rock Resort destination in the city of Tomakomai.
Allen also announced other key partnerships, including:
New York Yankees – Expanding on its 12-year relationship with the New York Yankees, Hard Rock International will be looking to expand its NYY Steak concept and New York Yankee experience at its proposed Hard Rock Resort Destination in Tomakomai, 

Hokkaido Japan

.
Four Seasons Hotels and Resorts – Hard Rock will be working with HPL Hotel and Resorts in 

Asia

 to bring the Four Seasons experience to 

Hokkaido

.
NEC – Hard Rock International will bring the latest facial recognition and security services to its integrated resorts development project in 

Hokkaido

.
Music Rock-n-Roll Hall of Fame – Hard Rock International will work to bring praise and awareness to the musical accomplishments of Japanese, Asian and global artists.
Nederlander Worldwide Entertainment – This partnership will bring premier Broadway Theater to Japanese Audiences, including exclusive rights to their latest debut, King Kong.
"Nederlander Worldwide Entertainment has a long history of working in Asia, and we are extremely excited about partnering with Hard Rock International," said Robert Nederlander Jr., chairman and CEO of Nederlander Worldwide Entertainment. "With Hard Rock's 35 years of business experience in the Japan market, we look forward to developing a premiere world-class Broadway theater in Hokkaido, so both Japanese and international visitors can enjoy a variety of popular theatrical shows throughout the year."
In addition to announcing Hard Rock's partnership and development plans at the Hokkaido Integrated Resort Showcase, Allen announced its participation in Hokkaido's world-famous Sapporo Snow Festival, which is celebrating its 70th anniversary. In commemoration, Hard Rock Japan is constructing a massive snow sculpture, towering over four stories and showcasing famous Japanese animated rock star Hatsune Miku — a full 3D holographic 'Vocaloid' who appears in concerts all over the globe and is accompanied by a live band performing in sync to her performance.
Allen also took time to personally thank Yoshikazu Nonomura, chairman and CEO of the Hokkaido Consadole Sapporo Professional Soccer Club, on Hard Rock's recent top sponsorship with them and to wish them a successful 2019 season. It was at this time that Allen contributed a personal check of $100,000 to the team's Hokkaido Earthquake Charitable Relief Fund, which provides direct aid to Hokkaido residents who suffered losses in the massive September earthquake.
"For more than 45 years, our motto 'Love All – Serve All' has been a focal point of our company — making Hard Rock one of the most recognized and respected entertainment brands around the world," said Jim Allen, chairman and CEO of Hard Rock International. "We are extremely excited about the prospect of introducing our Hard Rock family to the people of Hokkaido, Japan with this world-class entertainment resort. It will not only bring economic benefits to the local community, but also act as a gateway to learn more about the wonderful heritage of Japan and all that it has to offer."
For more information about Hard Rock or Hard Rock Japan, visit HardRock.com or HardRock.co.jp.
Hard Rock International
With venues in 75 countries, including 183 cafes, 27 hotels and 12 casinos, Hard Rock International (HRI) is one of the most globally recognized companies. Beginning with an Eric Clapton guitar, Hard Rock owns the world's most valuable collection of music memorabilia, which is displayed at its locations around the globe. Hard Rock is also known for its collectible fashion and music-related merchandise and Hard Rock Live performance venues. HRI owns the global trademark for all Hard Rock brands. The company owns, operates and franchises Cafes in iconic cities including London, New York, San Francisco, Sydney and Dubai. HRI also owns, licenses and/or manages hotel/casino properties worldwide. Destinations include the company's two most successful Hotel and Casino properties in Tampa and Hollywood, FL., both owned and operated by HRI parent entity The Seminole Tribe of Florida, as well as other exciting locations including Atlantic City, Bali, Cancun, Daytona Beach, Ibiza, Orlando, Shenzhen and San Diego. Upcoming new Hard Rock Cafe locations include, Maldives, Manila, Malaga, Georgetown, Fortaleza, Rosario and Chengdu. New Hard Rock Hotel, Casino or Hotel & Casino projects include Berlin, Budapest, Dublin, London, Los Cabos, Madrid, Maldives, New York City, Ottawa, Sacramento, Dalian and Haikou in China. In 2018, Hard Rock International was recognized as a Forbes Magazine Top Employer for Women and Land Operator of the Year at the Global Gaming Awards. For more information on Hard Rock International visit www.hardrock.com.
TÜV Thüringen Certifies Sportradar AG's Customer Care Unit for ISO 9001:2015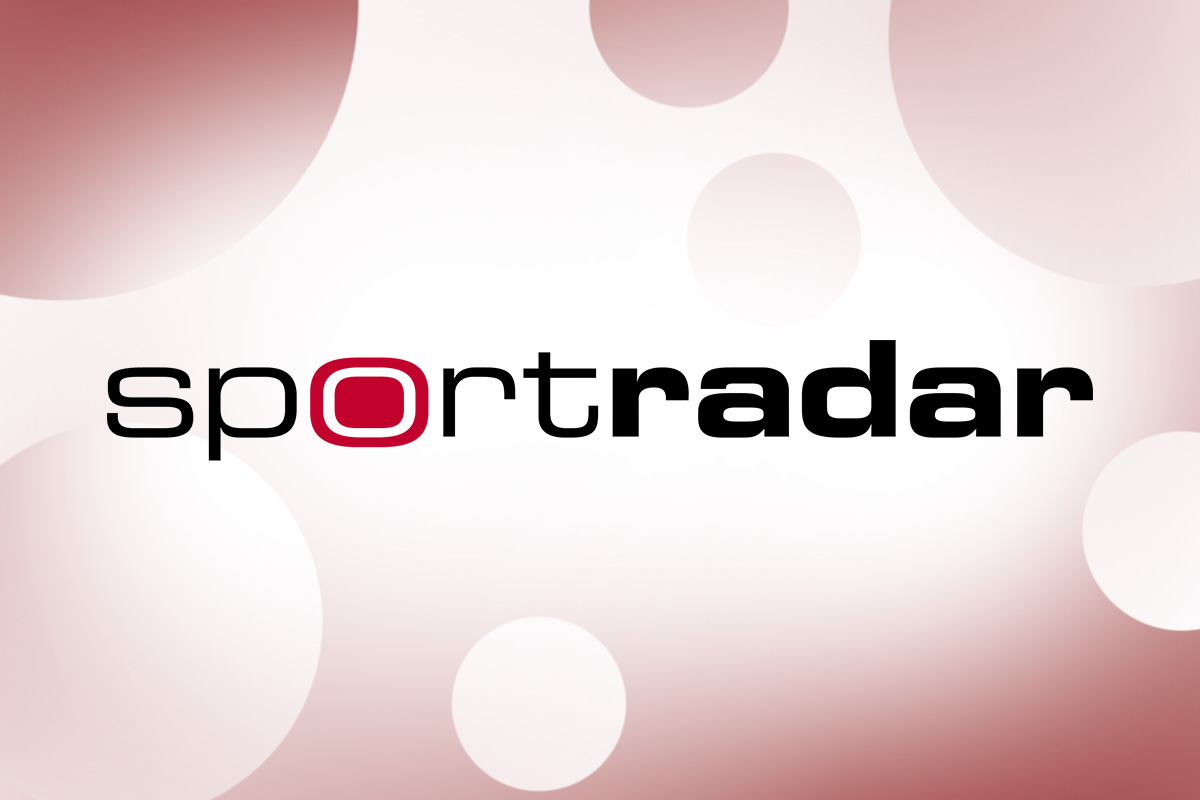 Reading Time:
1
minute
Sportradar AG, the world's leading sports data analyser, has obtained the International Organisation for Standardisation (ISO) norm 9001:2015 from TÜV Thüringen for its global customer care unit. Sportradar AG's customer care unit won the award for 'Best Customer Service' at last year's EGR B2B Awards. It has been ISO-certified since 2014. The latest audit confirms the flawless Quality Management System (QMS) of Sportradar AG's global customer care unit that delivers Customer Support, Certification Services and Technical Integration Support to Customers of Sportradar AG matches the ISO norm 9001:2015.
"Embarking in this direction and successfully passing the certification demonstrate our continued commitment to the highest global standards in customer service, operational excellence and quality management across all Sportradar entities," said Daniel Rossmann, Director of Customer Care at Sportradar AG. "To be recognised with this internationally respected certification and have it renewed multiple times already demonstrates a great team effort which I am truly proud of."
Portugal Reviews Gambling Tax Regime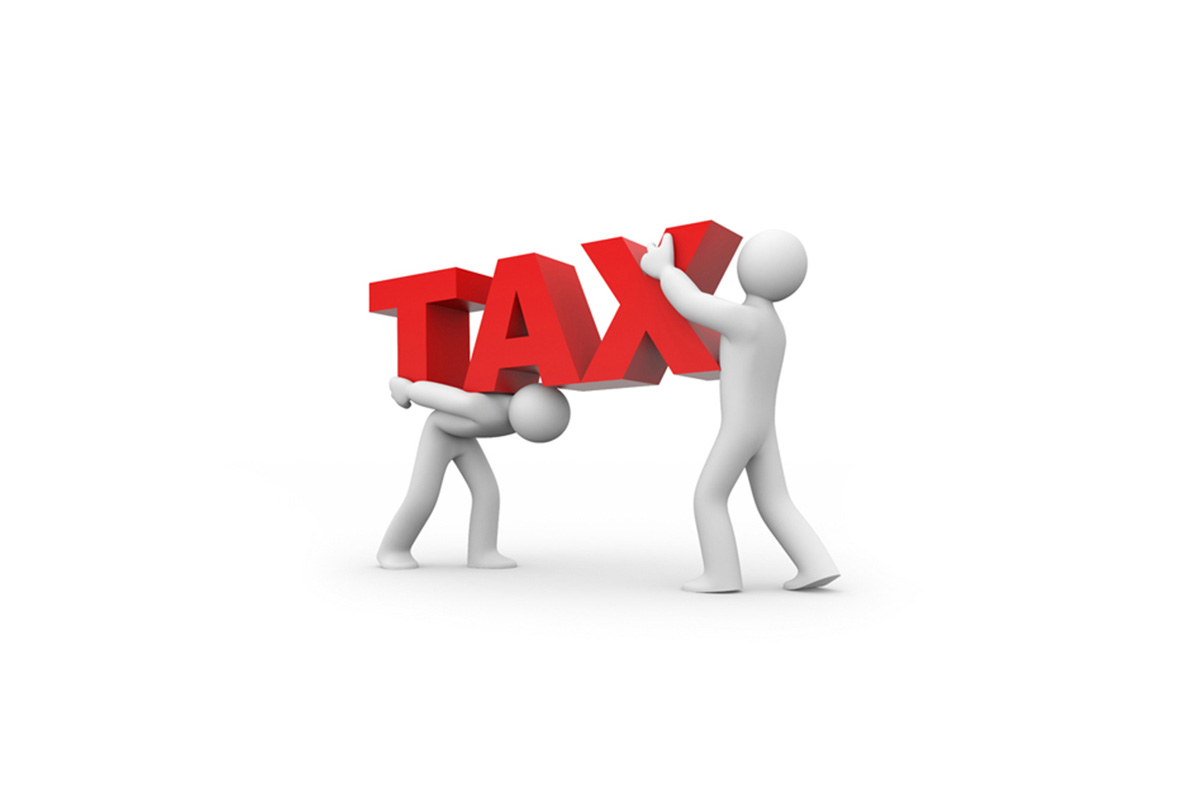 Reading Time:
1
minute
The government of Portugal has started the review of its existing gambling tax regime. The government has appointed a working group for analysing the state of the country's online gambling industry and finding any possible changes required in the system. The working group comprises six members, including representatives from SRIJ and Portugal's Ministries of Finance, Economy, Tourism, and Labour. They have to submit their findings and proposals within 30 days.
The existing gambling law in the country came into force in 2015. The country's gambling regulator Serviço de Regulação Inspeção de Jogos (SRIJ) first licensed a foreign company in May 2016, which started a new era in the provision of regulated gaming and betting services to Portuguese customers. The regulatory body has issued a total of 16 licenses since then.
While the reorganisation of Portugal's market was generally welcomed by EU authorities and industry stakeholders, the country's taxation regime was heavily criticised and rates were deemed too high to offer viable prospects for the nascent market.
Irish Gaming Startup WarDucks Obtains €3.3 Million Funding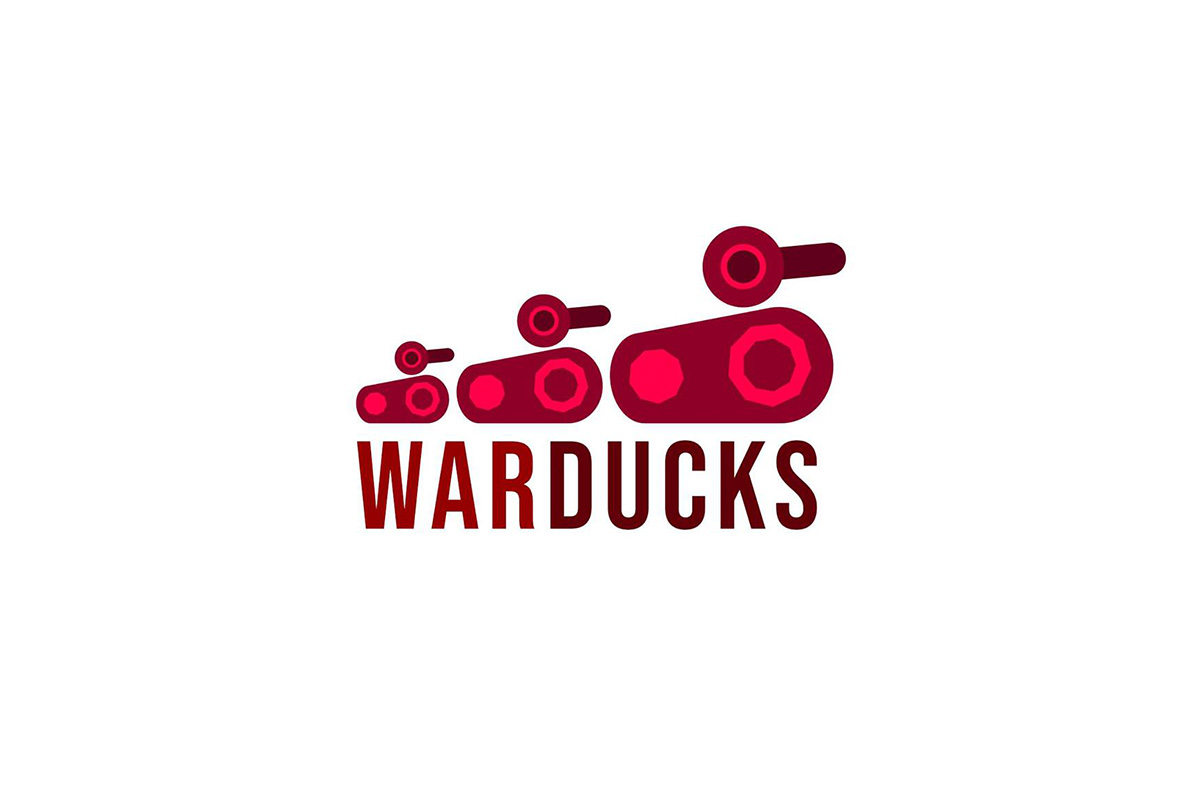 Reading Time:
1
minute
WarDucks, a Dublin-based augmented reality (AR) gaming startup, has raised a funding worth €3.3 million from EQT Ventures, which offered the funding with participation from Suir Valley Ventures and other investors. The startup will develop a location-based mobile AR game using the funds.
Nikki Lannen, who had worked in Facebook's gaming department, founded WarDucks. He has added an excellent team comprising Doug Kaufman, the game designer behind Civilisation II and Frontierville, John Romero, pioneer of the first person shooter (FPS). The company has already developed some niche games for the segment.
EQT Ventures mentioned in a press release that WarDucks was first discovered by Motherbrain, the company's AI-powered deal sourcing platform.