Hard Rock International Unveils Full-Scale Model of its World-Class Entertainment Resort Concept to Japan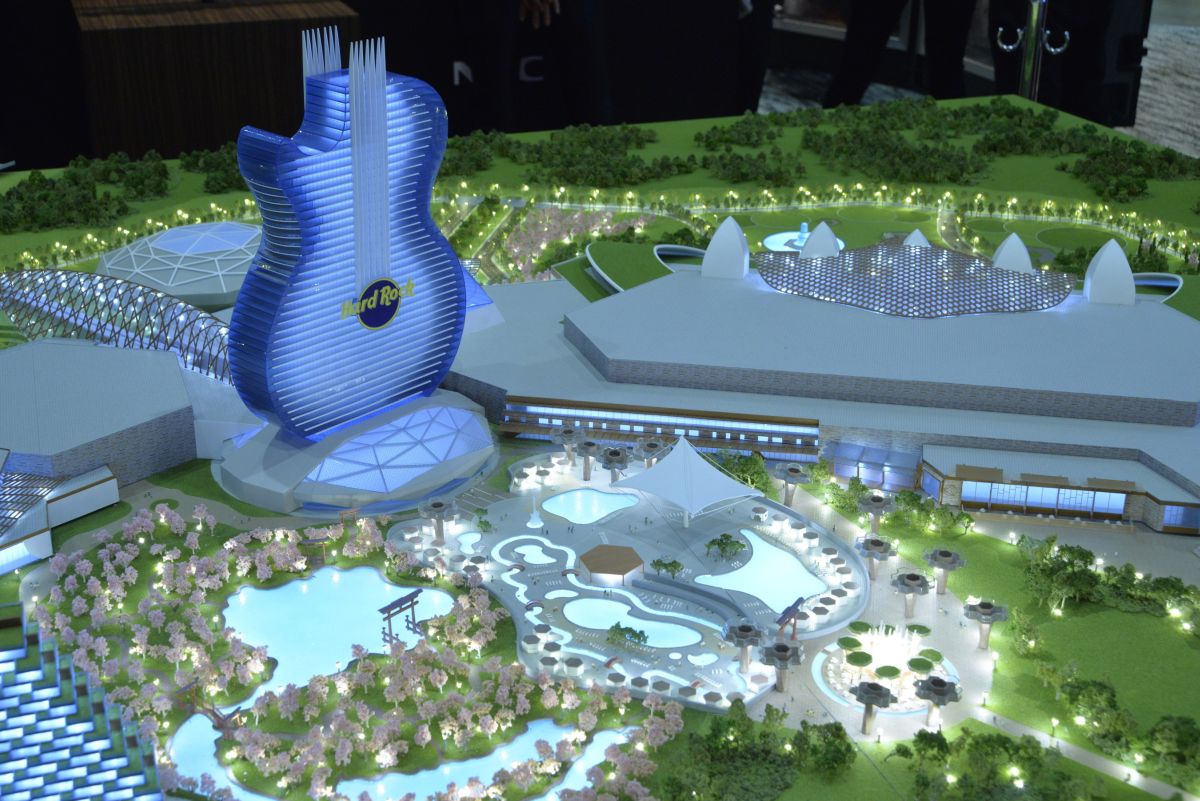 Reading Time:
3
minutes
Hard Rock Japan Announces Multiple Partnerships and Exclusive Japan Distribution Rights with Nederlander Worldwide Entertainment for the Broadway Musical, King Kong
Jim Allen, chairman and CEO of Hard Rock International, revealed a full-scale model of Hard Rock Japan's World-Class Entertainment Resort concept during Hokkaido's Integrated Resort Showcase on January 9. Key elements of the design include monorail access from Chitose International Airport, Hard Rock's signature guitar-shaped hotel, a Four Seasons Resort, a Hard Rock Live venue, multipurpose Broadway-style theaters, a state-of-the-art wellness center and more than 215,000 square feet of world-class retail and dining space. The new design also features an authentic Ainu village experience, designed to help raise awareness for the local indigenous Ainu people and educate those who visit the proposed Japan Hard Rock Resort destination in the city of Tomakomai.
Allen also announced other key partnerships, including:
New York Yankees – Expanding on its 12-year relationship with the New York Yankees, Hard Rock International will be looking to expand its NYY Steak concept and New York Yankee experience at its proposed Hard Rock Resort Destination in Tomakomai, 

Hokkaido Japan

.
Four Seasons Hotels and Resorts – Hard Rock will be working with HPL Hotel and Resorts in 

Asia

 to bring the Four Seasons experience to 

Hokkaido

.
NEC – Hard Rock International will bring the latest facial recognition and security services to its integrated resorts development project in 

Hokkaido

.
Music Rock-n-Roll Hall of Fame – Hard Rock International will work to bring praise and awareness to the musical accomplishments of Japanese, Asian and global artists.
Nederlander Worldwide Entertainment – This partnership will bring premier Broadway Theater to Japanese Audiences, including exclusive rights to their latest debut, King Kong.
"Nederlander Worldwide Entertainment has a long history of working in Asia, and we are extremely excited about partnering with Hard Rock International," said Robert Nederlander Jr., chairman and CEO of Nederlander Worldwide Entertainment. "With Hard Rock's 35 years of business experience in the Japan market, we look forward to developing a premiere world-class Broadway theater in Hokkaido, so both Japanese and international visitors can enjoy a variety of popular theatrical shows throughout the year."
In addition to announcing Hard Rock's partnership and development plans at the Hokkaido Integrated Resort Showcase, Allen announced its participation in Hokkaido's world-famous Sapporo Snow Festival, which is celebrating its 70th anniversary. In commemoration, Hard Rock Japan is constructing a massive snow sculpture, towering over four stories and showcasing famous Japanese animated rock star Hatsune Miku — a full 3D holographic 'Vocaloid' who appears in concerts all over the globe and is accompanied by a live band performing in sync to her performance.
Allen also took time to personally thank Yoshikazu Nonomura, chairman and CEO of the Hokkaido Consadole Sapporo Professional Soccer Club, on Hard Rock's recent top sponsorship with them and to wish them a successful 2019 season. It was at this time that Allen contributed a personal check of $100,000 to the team's Hokkaido Earthquake Charitable Relief Fund, which provides direct aid to Hokkaido residents who suffered losses in the massive September earthquake.
"For more than 45 years, our motto 'Love All – Serve All' has been a focal point of our company — making Hard Rock one of the most recognized and respected entertainment brands around the world," said Jim Allen, chairman and CEO of Hard Rock International. "We are extremely excited about the prospect of introducing our Hard Rock family to the people of Hokkaido, Japan with this world-class entertainment resort. It will not only bring economic benefits to the local community, but also act as a gateway to learn more about the wonderful heritage of Japan and all that it has to offer."
For more information about Hard Rock or Hard Rock Japan, visit HardRock.com or HardRock.co.jp.
Hard Rock International
With venues in 75 countries, including 183 cafes, 27 hotels and 12 casinos, Hard Rock International (HRI) is one of the most globally recognized companies. Beginning with an Eric Clapton guitar, Hard Rock owns the world's most valuable collection of music memorabilia, which is displayed at its locations around the globe. Hard Rock is also known for its collectible fashion and music-related merchandise and Hard Rock Live performance venues. HRI owns the global trademark for all Hard Rock brands. The company owns, operates and franchises Cafes in iconic cities including London, New York, San Francisco, Sydney and Dubai. HRI also owns, licenses and/or manages hotel/casino properties worldwide. Destinations include the company's two most successful Hotel and Casino properties in Tampa and Hollywood, FL., both owned and operated by HRI parent entity The Seminole Tribe of Florida, as well as other exciting locations including Atlantic City, Bali, Cancun, Daytona Beach, Ibiza, Orlando, Shenzhen and San Diego. Upcoming new Hard Rock Cafe locations include, Maldives, Manila, Malaga, Georgetown, Fortaleza, Rosario and Chengdu. New Hard Rock Hotel, Casino or Hotel & Casino projects include Berlin, Budapest, Dublin, London, Los Cabos, Madrid, Maldives, New York City, Ottawa, Sacramento, Dalian and Haikou in China. In 2018, Hard Rock International was recognized as a Forbes Magazine Top Employer for Women and Land Operator of the Year at the Global Gaming Awards. For more information on Hard Rock International visit www.hardrock.com.
Melco Appoints Grant Johnson as New Head of City of Dreams Mediterranean and Cyprus Casinos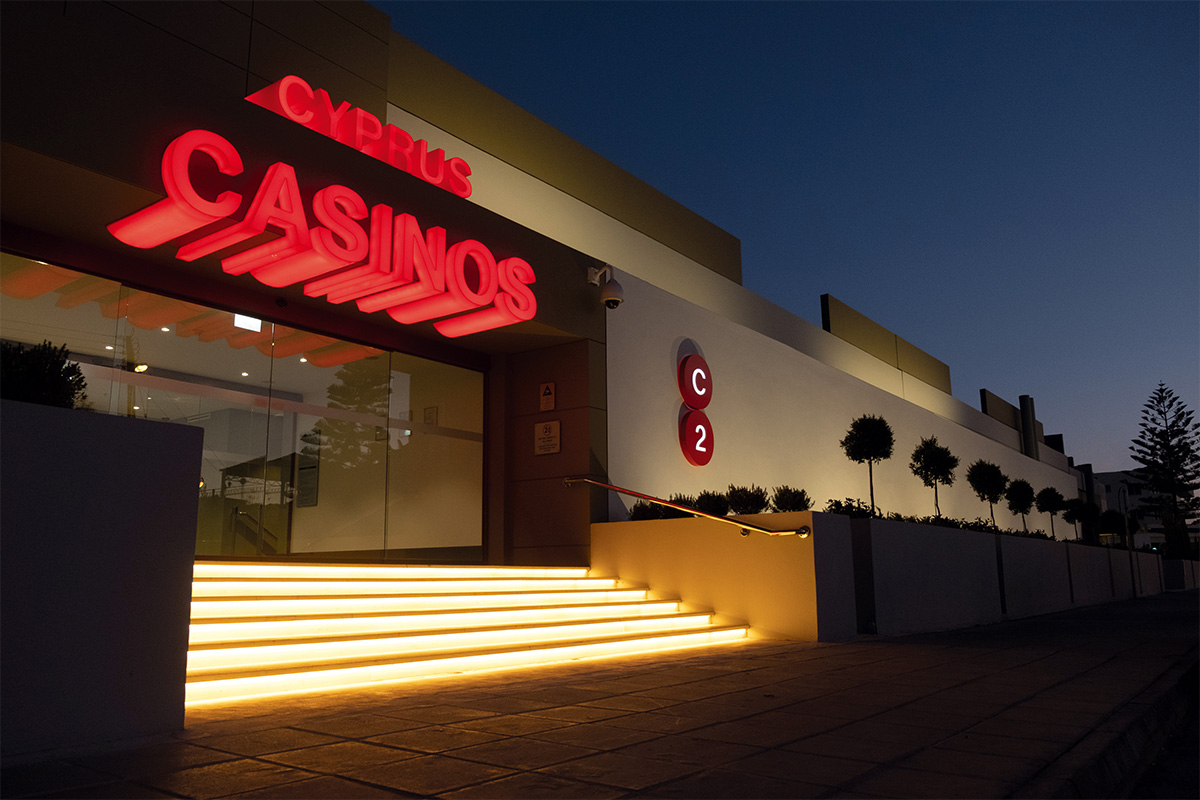 Reading Time:
< 1
minute
Melco Resorts and Entertainment has promoted Grant Johnson as the Senior Vice President and Property General Manager of City of Dreams Mediterranean and Cyprus Casinos "C2". Johnson will report to Evan Andrew Winkler, President of Melco.
Johnson is responsible for the continued development of the upcoming City of Dreams Mediterranean which will be the largest Integrated Resort (IR) in Europe and the management and operations of Cyprus Casinos. Mr. Craig Ballantyne, Property President of City of Dreams Mediterranean and Cyprus Casinos, retired on April 1.
"Congratulations to Grant Johnson on his new appointment. With his proven track record of delivering growth for the company I am confident that we can continue pushing boundaries as a global leader in innovative luxury entertainment offerings. This promotion represents Melco's commitment to internal career opportunities. I also wish to thank Mr. Craig Ballantyne for his outstanding service to Melco as Property President of City of Dreams Mediterranean and Cyprus Casinos and wish him the very best for his retirement," Lawrence Ho, Chairman and Chief Executive Officer of Melco, said.
Prior to this promotion, Johnson was SVP, Casino Sales, Marketing & Operations at Studio City in Macau, and previously was SVP, Casino Sales & Marketing for Altira Macau and Mocha Clubs. Prior to this, Johnson handled various non-gaming marketing roles throughout Melco properties in Macau. Johnson began his career with Melco in 2011.
Zimpler Announces Expansion to the EU and the UK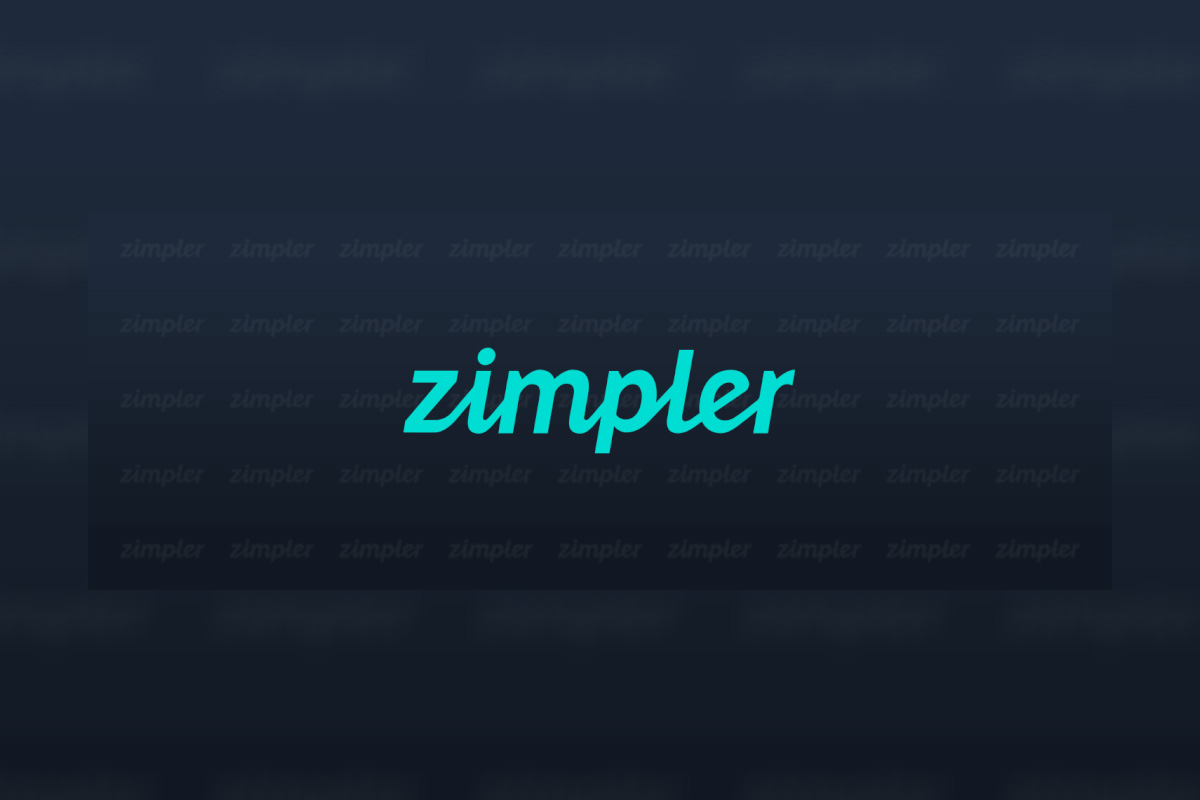 Reading Time:
< 1
minute
Fintech company Zimpler has announced its expansion into the EU and the UK.
Zimpler is a Swedish Fintech company that manages transactions between end users and businesses. Now, they leave the Nordics and will enable companies to do instant payouts to customers in the EU and UK within the year.
"Payouts is medieval outside of the Nordics. Today you will have to wait for days before you get your money into your bank account, with our solution it will take seconds," Jonas Persson, VP sales at Zimpler, said.
First to go live with the solution is iGaming company Videoslots.
"We have been working with Zimpler in the Swedish market for many years and we are thrilled with how constructive and solution-oriented they are in all situations. That they now expand their solution to other European markets is fantastic news and it will change the market at its core," Ali Atam, CMO at Videoslots, said.
Gauselmann Group Opens New Venues in UK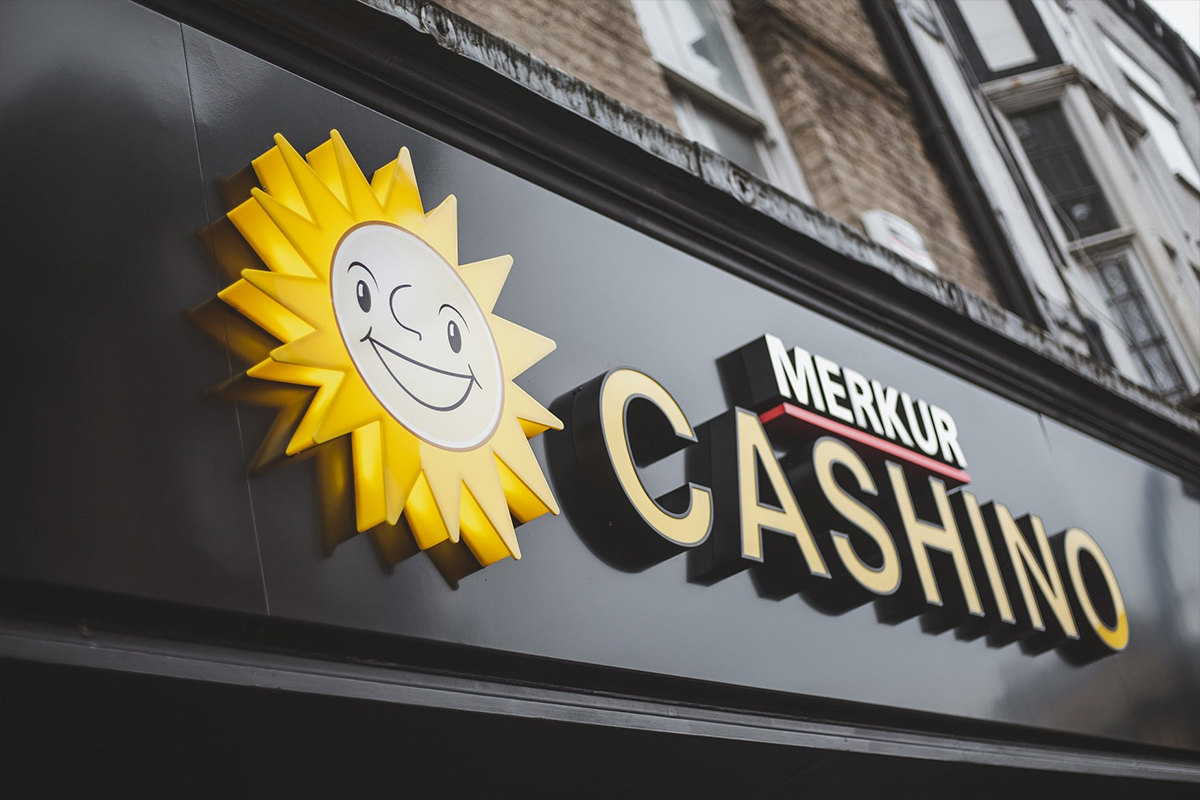 Reading Time:
< 1
minute
German gambling company Gauselmann group has gone one step further by investing in the high street and launching its Merkur Slots brand nationally. The company has opened three brand-new venues in Southall, Hornchurch and Lancaster on July 4.
Gauselmann group plans to open many more Merkur Slots venues across the UK this year. The company will open with three more venues in Saltash, Bolton and Wolverhampton, this month.
"This is a very exciting time for the Merkur Slots brand. So many companies haven't survived the effects of the pandemic and we are delighted to be able to give customers a brand-new experience in locations where we don't currently have a presence. It means a lot to us to be part of kick-starting the high street again and supporting the local community with new job opportunities," Mark Schertle, COO of Gauselmann group, said.
Merkur Slots provides the latest in digital venues. All machines and advertising are fully digitised and customers will be able to enjoy all of their favourite games, as well as the latest in Blueprint games.
All venues will be COVID-secure, with Gauselmann group implementing an "Open, clean, safe" campaign which will focus heavily on ensuring new safety precautions are in-place and everything is communicated effectively with customers, via social channels and the official website.
"We look forward to welcoming customers back to gaming after a small hiatus and we feel we have a unique edge in that we can offer them brand-new, modern venues that have been designed with social distancing in mind. Customers can game with total confidence. Thank you to all our staff who have worked tirelessly to get the venues up and running ahead of opening," Schertle said.