How liberal will the Swedish gambling market really be?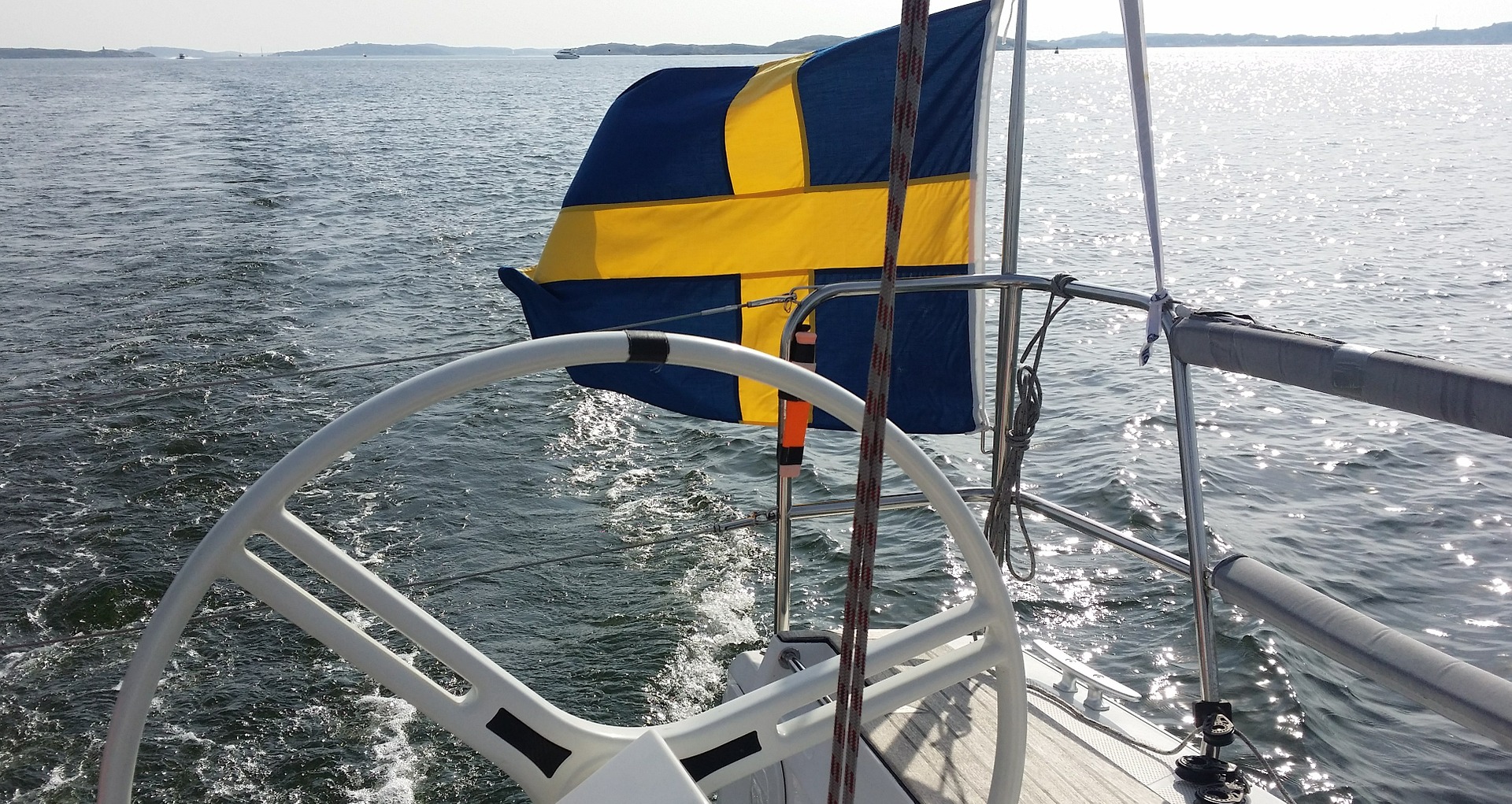 Reading Time:
3
minutes
Since the plans for liberalization and licensing were announced, casino marketing has become a huge public issue in Sweden. That's not surprising. In a country that has sought to police public morality so tightly, for so long, some pushback is to be expected.
In February 2019, the government made a strong statement, warning operators against adopting "aggressive" marketing strategies to capture market share in the fledgling market.
Concerns have regularly been raised in the Swedish media regarding safeguards for problem gamblers and younger people, as well as the general promotion of casinos as legitimate businesses. It's a cultural challenge for the companies as well as Swedish society, so which way will the market go?
Casino marketing: what does the law say?

What we know right now is that the regulations introduced in late 2018 to put online gambling on a firmer footing say relatively little about marketing methods.
Instead, they focus on taxation, age limits, and the licensing process. The focus is more on creating "safe spaces" for gambling, rather than telling operators how to promote their businesses.
So, there will be quite tight limitations on the welcome bonuses available from licensed operators (Spelinspektionen.se – last update 2019-01-31), as well as the types of bonuses and deals available to regular customers. The idea is that casinos elsewhere have sometimes taken these promotions too far, giving players an unrealistic sense of potential winnings, while exploiting vulnerable people.
But this leaves out a large chunk of online casino marketing, as well as member benefits like sports tickets. So while bonuses are going to be restricted, expect to see plenty of creative promotional ideas emerging to compensate.
What about advertising? Has Sweden got the balance right?

Most importantly, the new regulations are a bit unclear about the role of advertising. And with bonuses taking a back seat, this could mean that casino operators will leverage ads in greater occurrence instead.
This could lead to an epidemic of glitzy, visually seductive ads, targeting the impulses of potential customers. But things could be more laid back as well.
Remember, the Swedish casino regulations stipulate harsh fines for breaching license guidelines, sometimes reaching as much as 10% of a company's turnover. That's pretty uncommon elsewhere in the gambling world, and we can't be sure how it will affect the way casinos operate.
So the future is unclear. Sweden could head towards a zero advertising model (similar to Italy), or relax its attitude towards marketing (as with the UK). But the smart money is on a slow liberalization of the way casinos are promoted.
Sweden is lukewarm about gambling, but the direction of travel is clear: It's a market Stockholm wants to encourage, and advertising is a key part of the picture.
Licensed online casino operators in Sweden
2 months have passed since the re-regulation of the market and so far, 69 companies have been granted a Swedish casino license. It's a mix of old companies such as Betsson and Unibet and new sites, such as the Swedish casino Dreamz, that was granted a license at the end of 2018.
When speaking to the people at Dreamz.com regarding this huge change on the Swedish market they saw it as s positive development for both the casino industry in general and for Swedes and Sweden as a country.
Many of us at Dreamz have been in the casino business for over 10 years, and we believe this is what industry needs. Serious and legitimate companies will benefit alongside Sweden as a country, while operators that cannot deliver what is required to uphold the license requirement will disappear from the market. For one thing, responsible gambling is an issue that some companies need to make a better effort in, and as from 1 January 2019, this is a topic that will be of the highest priority and under the supervision of the Swedish gambling Authority, which is great for all parties.
Gaming in Holland Conference to Address Current Issues in Dutch Gambling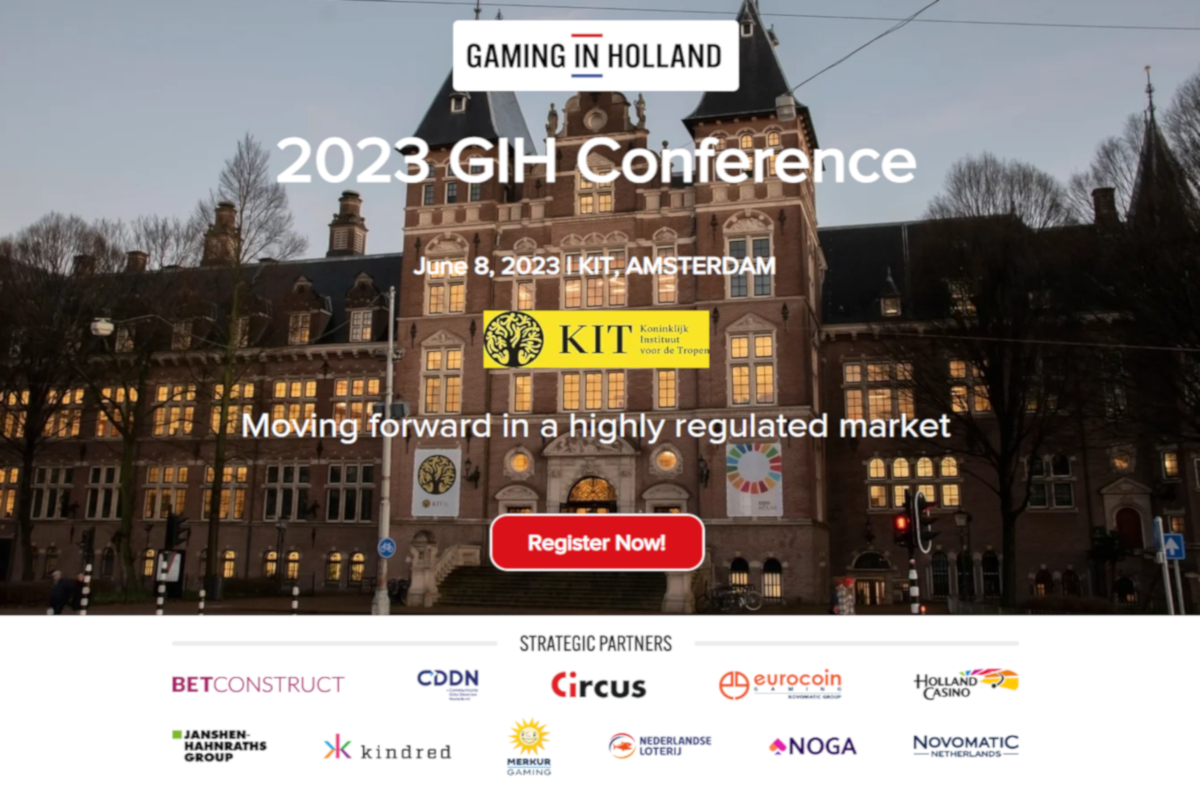 Reading Time:
2
minutes
The twelfth annual Gaming in Holland Conference, which will take place on June 8 at the KIT Royal Tropical Institute in Amsterdam, is perfectly timed to address the latest issues affecting the Dutch regulated gambling market.
Untargeted advertising ban and possible privatization Nederlandse Loterij
On July 1, the long-awaited ban on untargeted advertising of online gambling services will enter into force. This ban, which includes all broadcast, print and outdoor advertising, is expected to have a significant impact on the country's online gambling market including Netherlands-facing affiliates. Specific guidelines explaining the new advertising rules were published less than two weeks ago.
The Dutch government furthermore announced, in two very recent Parliamentary letters, new explorations into the possible privatization of the Netherlands largest state-owned gambling operator, Nederlandse Loterij, and the implementation of stricter deposit limits.
Relevant speakers
Conference speakers including René Jansen, Chair of the Netherlands Gambling Authority, and Fedor Meerts, Department Head Integrity and Gambling at the Ministry of Justice and Security, are expected to provide additional clarifications.
Dialogue between care organizations and regulated industry
This year's Gaming in Holland Conference also aims to kick off a more in-depth dialogue between the regulated gaming industry and care and prevention organizations on creating a more sustainable gambling market. Floor van Bakkum, Prevention Manager at Arkin – Jellinek, and Nathalie Smit, Chief Executive Officer of the Netherlands' national gambling helpline, Loket Kansspel, will share their views on player protection with industry representatives.
ChatGPT and AI
Well-known Dutch tech watcher Remy Gieling will deliver a presentation on ChatGPT and artificial intelligence (AI) in online gambling. Other sessions are dedicated to market and staffing data, operations and affiliate marketing.
"I think it is fair to say that the annual Gaming in Holland Conference has become a fixture in the agendas of all stakeholders in the Dutch gambling market," the founder of Gaming in Holland, Willem van Oort, said. "As always, we are happy to welcome key decision makers to our event and we are very pleased that they are willing to share their thoughts on creating a sustainable and responsible gambling market; especially at this critical juncture."
Government Warns Industry About Going Quiet on Gambling Harm Messaging in TV Ads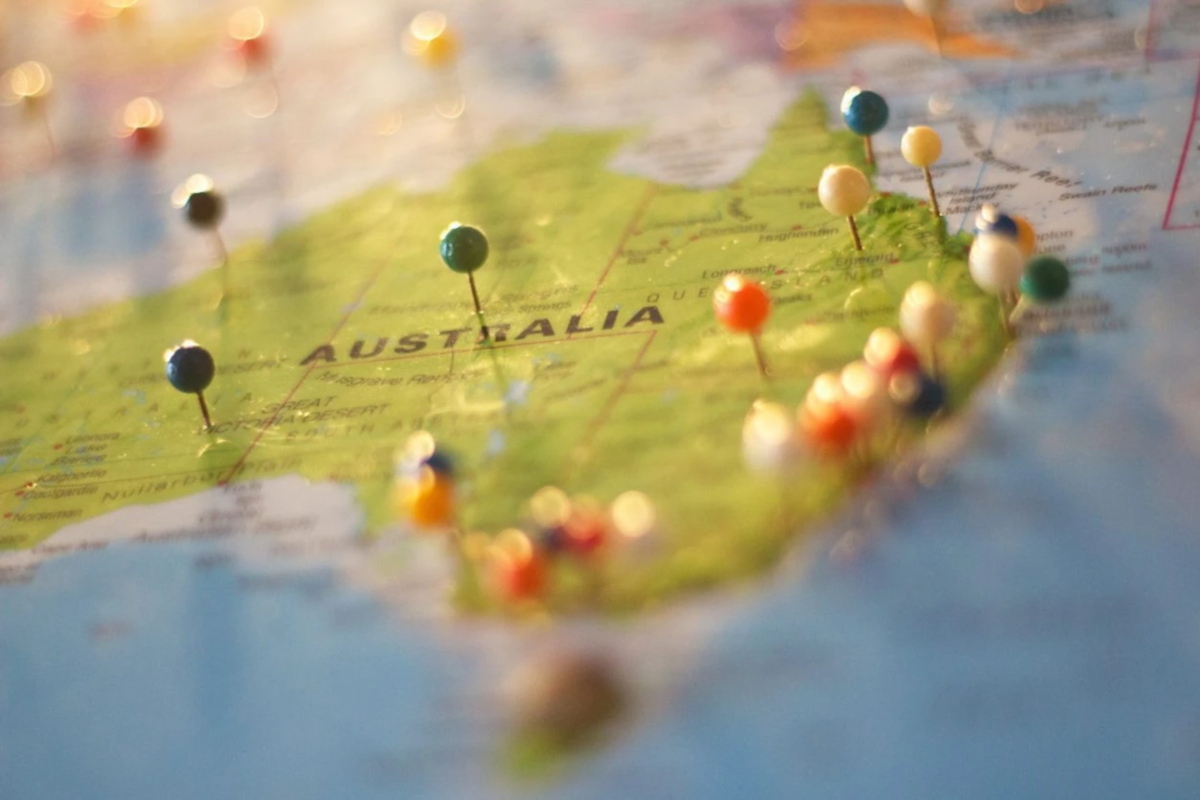 Reading Time:
2
minutes
Department of Enterprise Investment and Trade
The New South Wales (NSW) Government is calling on wagering operators to ensure responsible gambling messages are communicated effectively in advertising.
The announcement comes as Liquor and Gaming NSW has issued show cause notices to two betting operators due to irregularities in their television ads that undermined agreed responsible gambling messages.
Jane Lin, Regulatory Operations and Enforcement Executive Director for Liquor and Gaming NSW said wagering operators in NSW should ensure their advertising gives these messages the right exposure to reduce the risk of harm.
"In one instance, the responsible gambling message was barely audible while the rest of the ad could be heard loud and clear," Lin said. "Another operator drastically changed the tone of the voice-over when the message was spoken, going from strong and confident to soft and passive.
"We urge gambling operators and their creative agencies to advertise responsibly and make sure content is in the spirit of providing a clear harm reduction message to consumers and the broader community. Betting operators have a vital role to play in reducing risk of gambling harm and it starts with how they advertise."
The requirement to include standardized responsible gambling messages in advertising is part of the National Consumer Protection Framework (NCPF) for online wagering in Australia. The Framework is designed to provide strong and nationally consistent minimum protections for consumers of interactive wagering services licensed in Australia, in line with international best-practice.
Liquor and Gaming NSW is responsible for ensuring operators in NSW comply with various measures in the Framework including responsible gambling messaging. The wagering operators are engaging with Liquor and Gaming NSW on this matter.
Liquor and Gaming NSW can take a range of disciplinary actions, such as prosecution, if there is evidence operators have failed in their responsibility to provide clear harm reduction messaging under the NCPF. Wagering operators found guilty face penalties of up to $110,000. For more information on the Framework visit Gambling Reforms, Department of Social Services, Australian Government (DSS . Gov. au). Media contact: [email protected] LiquorAndGaming. NSW.Gov.au, 0438 207 294.
HappyHour.io Strengthens iGaming VC Position with Ben Clemes as Investment Portfolio Partner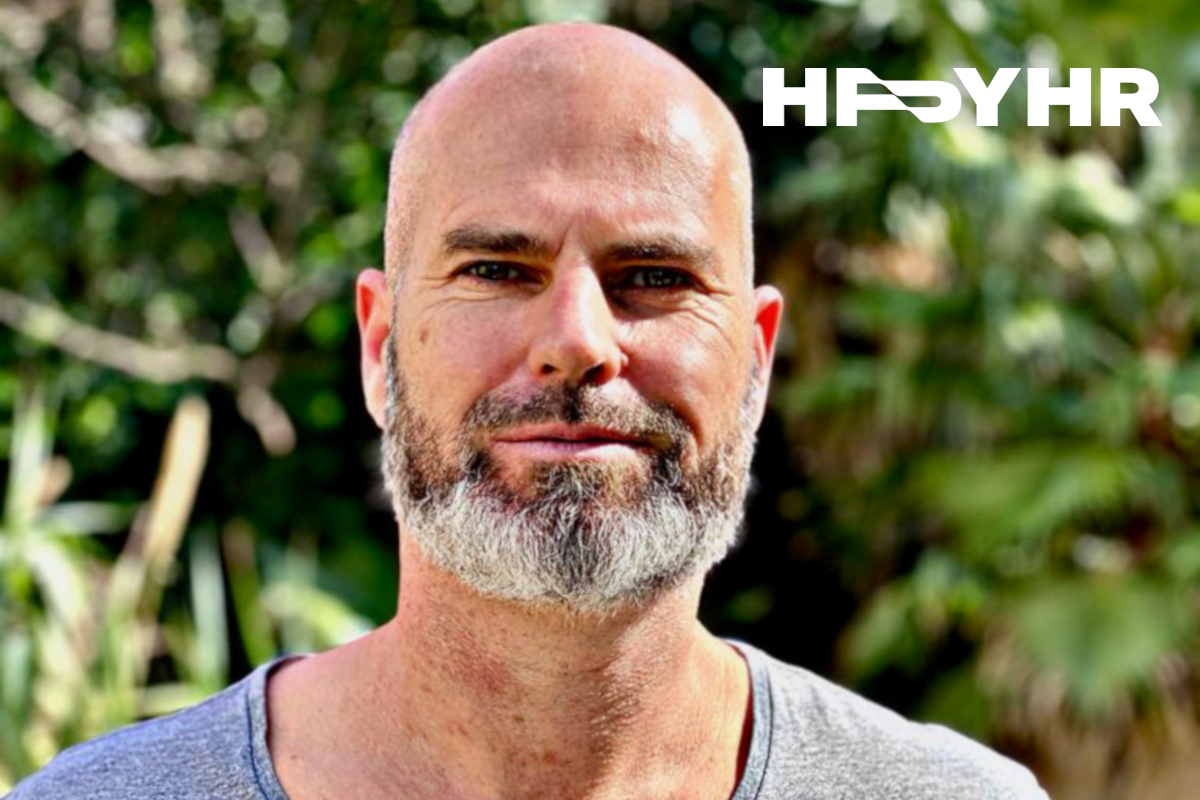 Reading Time:
2
minutes
HappyHour.io, a leading investment firm in the iGaming industry, is delighted to announce the appointment of Ben Clemes as Investment Portfolio Partner. In this role, Clemes will accelerate the growth of current investments while spearheading the expansion of the portfolio with promising start-ups poised to shape the future of the industry.
Clemes joins HappyHour.io from Gaming Innovation Group (GiG), a company he co-founded alongside Robin Reed, Managing Partner of HappyHour.io. During his tenure at GiG, Clemes held various influential positions including Chief Commercial Officer, Chief Business Officer and General Manager of GiG North America. Notably, he played a pivotal role in establishing Guts.com, one of GiG's flagship operator brands, as well as the platform business GIG Core and its expansion into the North American market.
With over 16 years of comprehensive experience spanning casino operations, user experience (UX), business development and commercial success in the online gaming realm, Clemes brings a wealth of expertise to HappyHour.io. Prior to his online gaming ventures, he spent six years in Las Vegas working across various properties. Clemes will return to the United States, with a base in San Francisco, and will work with North American-based start-ups, investors and partners in his new role.
"It is a privilege to be joining the team at HappyHour.io and working alongside such inspirational thought leaders and pioneers in the iGaming industry whilst supporting the brilliant minds of teams and individuals that are changing the way the industry is evolving," said Clemes. "I am really excited to jump in and support these future giants of iGaming with my years of diverse experience and finding more companies of tomorrow to support and grow."
"Working with Ben again is immensely gratifying, given his remarkable track record of growing start-ups into robust and prosperous businesses," Reed said. "With his vast experience and deep understanding of the industry, coupled with his visionary outlook, Ben is the ideal custodian for our current investments and future portfolio companies. His addition to the HappyHour.io team is warmly welcomed."
HappyHour.io remains committed to driving innovation, supporting emerging talent and fostering the growth of the iGaming industry. The appointment of Ben Clemes as Investment Portfolio Partner further solidifies its dedication to nurturing the industry's next generation of trailblazers.