Week 6 slot games releases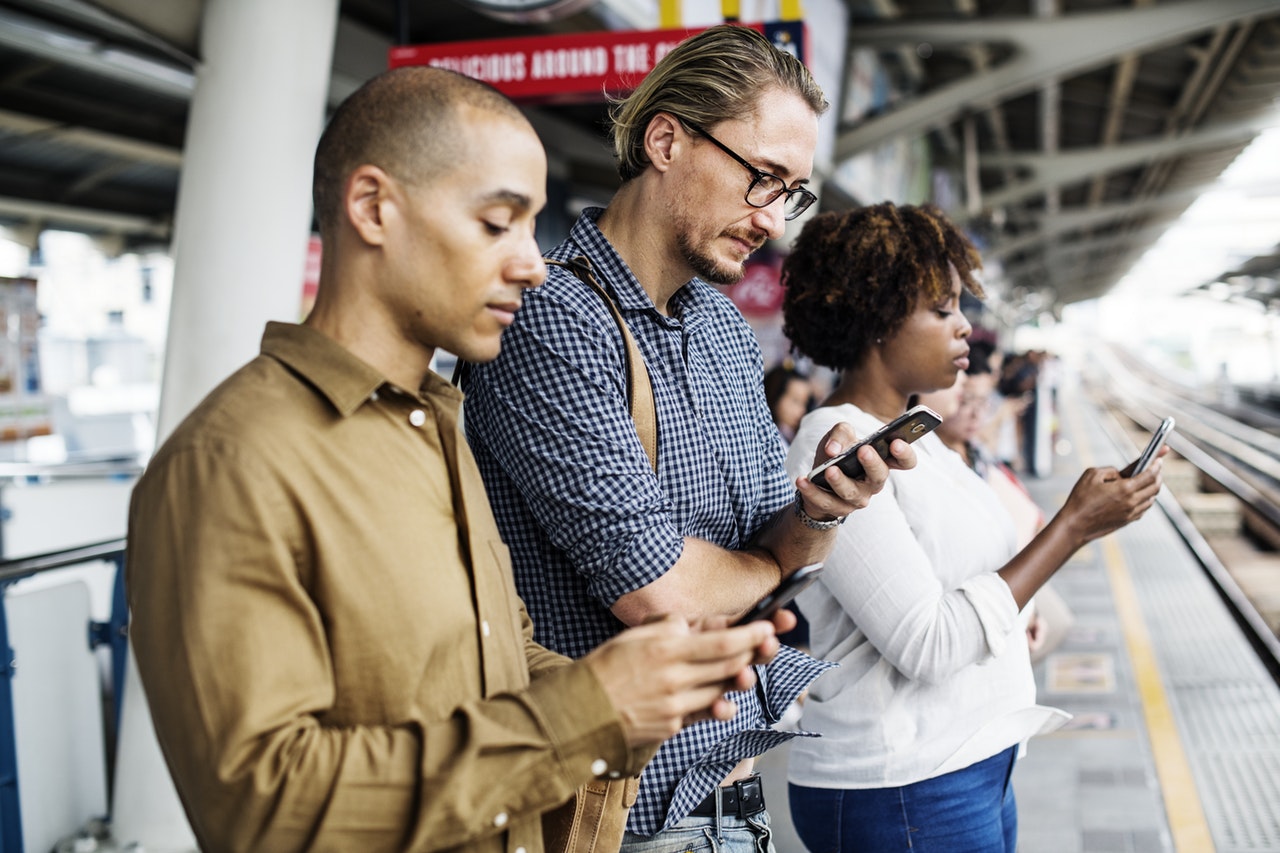 Reading Time:
3
minutes
Sit back and check out this week's latest slots releases!
We begin with SA Gaming's new slot game "Cai Shen Dao"! It is their first slot game that supports flawless transition between portrait and landscape orientations on mobile version! The slot game features Cai Shen, the Chinese god of money and wealth. The game is a 3×5-reel slot with 243 ways to win. Let "Cai Shen Dao" bring you great fortune!
Rival Powered surprised us with the launch of Hot Hand, a classic 3-reel slot with 5-lines of action. Hot Hand is a scorching hot 3-reel slot, starring she-devil Burnadette as your steamy and sultry host. Featuring 5 win lines, and fiery versions of classic symbols, Hot Hand is sure to fire you up. There are scorching suit symbols like hearts, spades, diamonds, and clubs. There's also blazing bells, combustible cherries, glowing gems, sizzling 7's, and Burnadette herself.

NetEnt will introduce an exciting new character to its slots portfolio after securing the rights to create its own adaptation of Conan. "Conan is a character and a brand with a fantastic history and legions of fans all over the world. We are honoured to be creating our own adaptation of Conan and can't wait to give him the hallmark NetEnt treatment." – stated Bryan Upton, Director of Games at NetEnt.

NetEnt is set to extend its branded game hall of fame with the addition of its latest blockbuster music-themed title. Living legend Ozzy Osbourne, is set to be a star performer in NetEnt's licensed slots portfolio when the game launches. The deal was brokered by Ozzy Osbourne's merchandising and brand management partner, Global Merchandising Services.

RTG Asia premiered its Strangest Game Ever: Cubee! Players love trying new games with unusual variations beyond the standard symbols and reels. Tired of the same old same old in slots play? This one is different! Cubee: The Time Travel Adventure is no doubt one of RTG Asia's most original and unusual game as the cuddly Cubee travels through time, eating energy balls and literally beating Rocco to move to the next Age.

GiG has launched its third and latest in-house developed game 'Fruit Slot™'. Mathias Larsson, managing director of GiG Games, says: "Following the success of our first two games we are now releasing a very unique game called Fruit Slot™. We believe that a strong casino game portfolio has to consist of some innovative content and this game for sure lives up to that philosophy." Fruit Slot™ is a roulette-inspired video slot set up in a classic Asian arcade, complete with all the glossy surfaces, bright colours, ringing and blinking you would expect.

Wazdan wowed visitors at ICE 2019 when they showcased seven additional new releases at the exhibition. Wazdan is known for their commitment to releasing two new games each and every month. The titles taking the spotlight at ICE 2019 are Magic Stars 5, Magic Stars 6, Space Gem, Gold Fish, Larry the Leprechaun, Juicy Reels, and Lucky Reels. All of which were on display for attendees to take for a spin.
Gambling in Norway: Monopoly in theory, free market in practice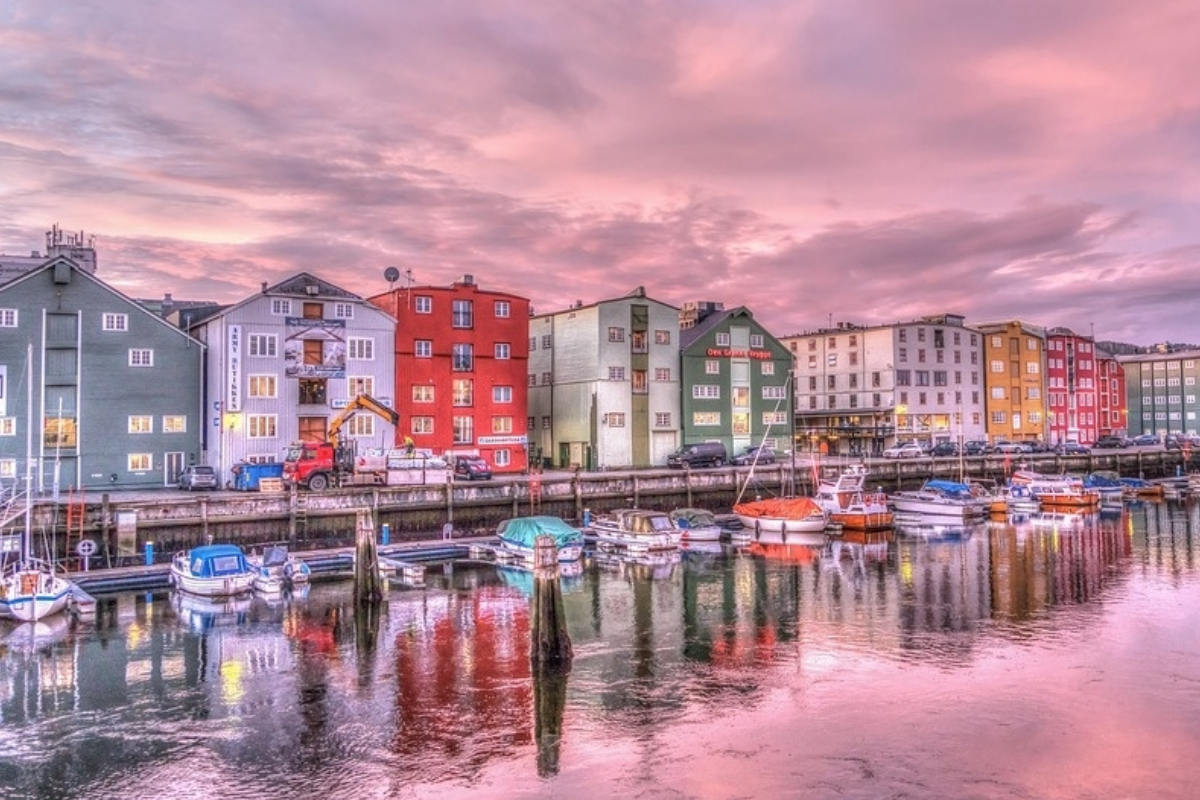 Reading Time:
2
minutes
When it comes to gambling legislation, some European countries give their citizens maximum freedom and others impose maximum restrictions. One country, Norway, fits both descriptions. Despite the best efforts of the Norwegian government to monopolise gambling in recent years, its citizens are free to play online bingo or use online casinos without fear of punishment.
In Theory, Norway has Gambling Monopoly
Under Norwegian law, only state-owned Norsk Tipping and industry-run Norsk Rikstoto are allowed to offer gambling services. Commercial operators may apply for permission to offer restricted gambling activities, but aren't eligible for a full gaming licence. Under the Norwegian government's heavily restrictive rules, licenced gaming operators must allocate 35% of profits to Norsk Tipping and 30% to good causes.
Norway has flirted with the idea of blocking unlicensed gambling sites but has never gone through with it. Norway's tough stance on competition has even brought it unwanted attention from the European Free Trade Association, of which Norway is a member. At one stage, the EFTA signalled it would challenge Norway if it imposed restrictions on where its citizens could gamble. Critics of Norway's stance have pointed out that its position has more to do with protecting revenues than out of actual concern for Norwegian punters.
Norwegians Free to Choose Gambling Operator in Practice
The good news for Norwegian citizens is that the government has never followed through with its threats to block IP addresses of online gambling sites. What's more, the Lottery Act, the Gaming Scheme Act, and the Totalisor Act don't actually prohibit Norwegian citizens from participating in unlicensed gambling activities. Norwegians may use online bingos or online casinos from any service provider they like – and in fact many of them do.
It's been estimated that there are hundreds of Norwegian-language online bingo sites and online casinos. Some of the most popular bingo platforms catering to Norwegians include MariaBingo, Unibet, and Bettson. These are all large gambling providers that operate sites in multiple languages including Norwegian, Swedish, Finnish, and Estonian. All these sites let Norwegian citizens cash in and cash out using Norwegian krone. All of them have steps in place to ensure their users gamble responsibly. Looking at this review about MariaBingo will give more in detail information about the benefits as well as cons for Scandinavians.
Because Norway doesn't actually have laws in place to restrict use of these services, most Norwegians log on to bingo and other gambling sites without even bothering to use a VPN.
Online Bingo Will Remain Free for Foreseeable Future
Judging by the developments of the past few years, Norwegian citizens will remain free to play online bingo anywhere they like for the foreseeable future. Norway's economy relies heavily on North Sea oil and gas, so it's possible the government will make another play for gambling revenues if the oil price stays low for a long time. But pressure from the EFTA and other European bodies in which Norway has membership may force the government to back off. For Norwegian online gamblers, that's good news.
Atlantic City: The paradise for gamblers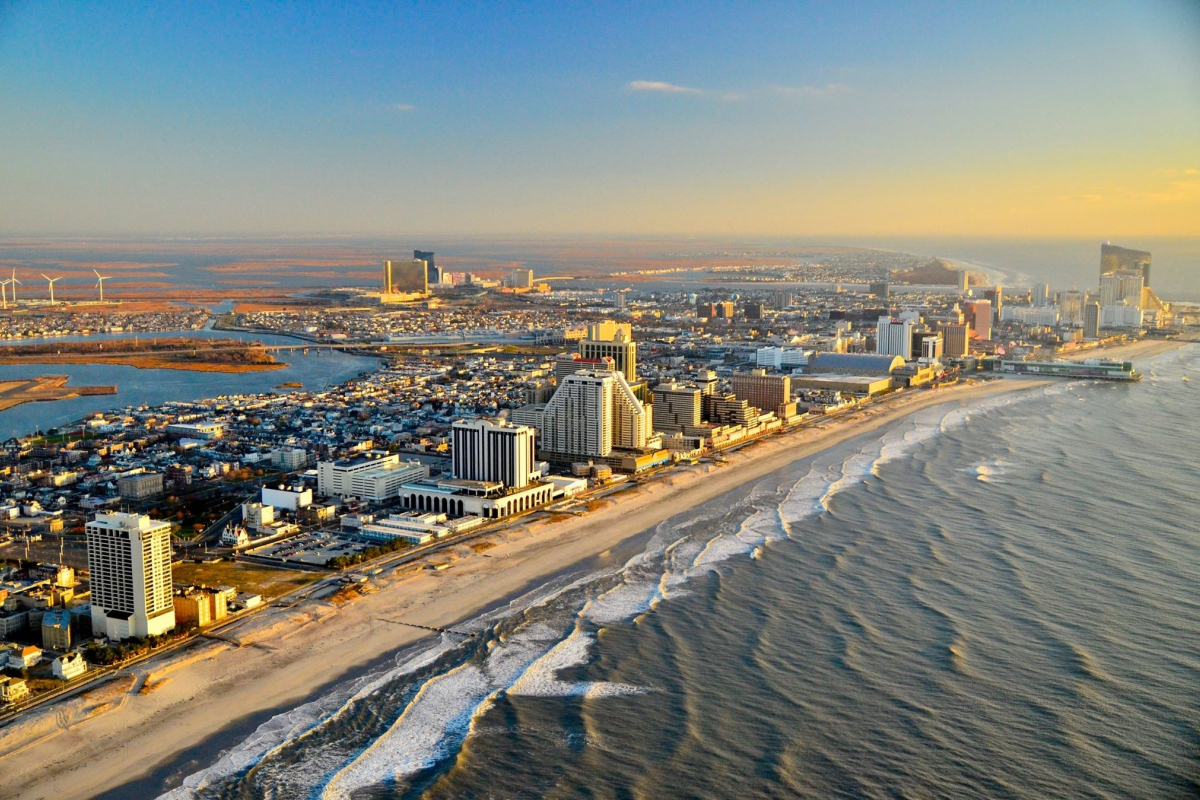 Reading Time:
2
minutes
Atlantic City, New Jersey represents a good niche in the world of betting internationally, but still retains the characteristics of a warm little town. Simply nicknamed "AC" by locals, it is the largest city of large hotels in the Northeast of the United States and attracts millions of visitors every year thanks to its excellent betting sites right next to the beach. Tourists have the possibility to walk on the boardwalk along the beach and enjoy a "salt water" style taffy that has been the local delicacy for more than a century. In addition to the game, Atlantic City is an incredible destination for golf, water sports, fishing and cruises.
Atlantic City currently has 11 casinos after the Atlantic Club Casino Hotel stopped operating in January 2014. Each casino has its own theme, for example the Caesars is based on the Roman Empire, the Bally's has a theme of the Far West and the Trump Taj Mahal well, I think it's obvious. Where you want to try your luck, whether it's in slots, poker or other games, you can find it in Atlantic City. The casinos of this city offer all the most popular games such as slots, poker, blackjack, roulette, craps, baccarat, keno, sports betting and table games.
With the legalization of online gambling in New Jersey in 2013, many Atlantic City casinos opened their own online casinos. We can find many NJ-based online casinos easily on Net; one of them is NJ online casino.
What to prepare before going to the casinos in Atlantic City:
I will give you some tips that you want to venture into casinos for fun and maybe even bill a few dollars at tables and gaming machines in Atlantic City. First of all, it is very important to remember that the probability of you winning is much less than the probability of losing, so never risk anything beyond what you can spend. One tip is to take away the dollars you will allocate to the game, so you avoid unexpected hassles. Remember that the game is engaging and exciting and often you can be taken away by the excitement and regret it the next day.
So let's go!
1) Look for the 1 cent machines. They allow smaller bets, that is, with each spin you will pay less.
2) Playing the minimum bet greatly decreases your probability of winning something. Usually, if you bet 1 cent, you will only compete for one line. To have more chances, the ideal is to play in as many lines as possible. The tip is to compete in every line betting the lowest possible value. On some machines, you spend an average of 40 cents per spin this way.
3) Before pushing the button or pulling the lever, check the bet value on the screen. The machine always maintains the bet value of the last player. So beware, often on a 1 cent machine, the maximum bet can reach $ 5 and you can lose this amount in a single spin.
4) Look for the machines that have the bonus option. If you can hit a bonus, you have more chances of multiplying your winnings.
Atlantic City is a paradise for gamblers. What must be considered is that emotional control and ingenuity determine your success.
Breaking News: Dutch Senate votes to legalize online gambling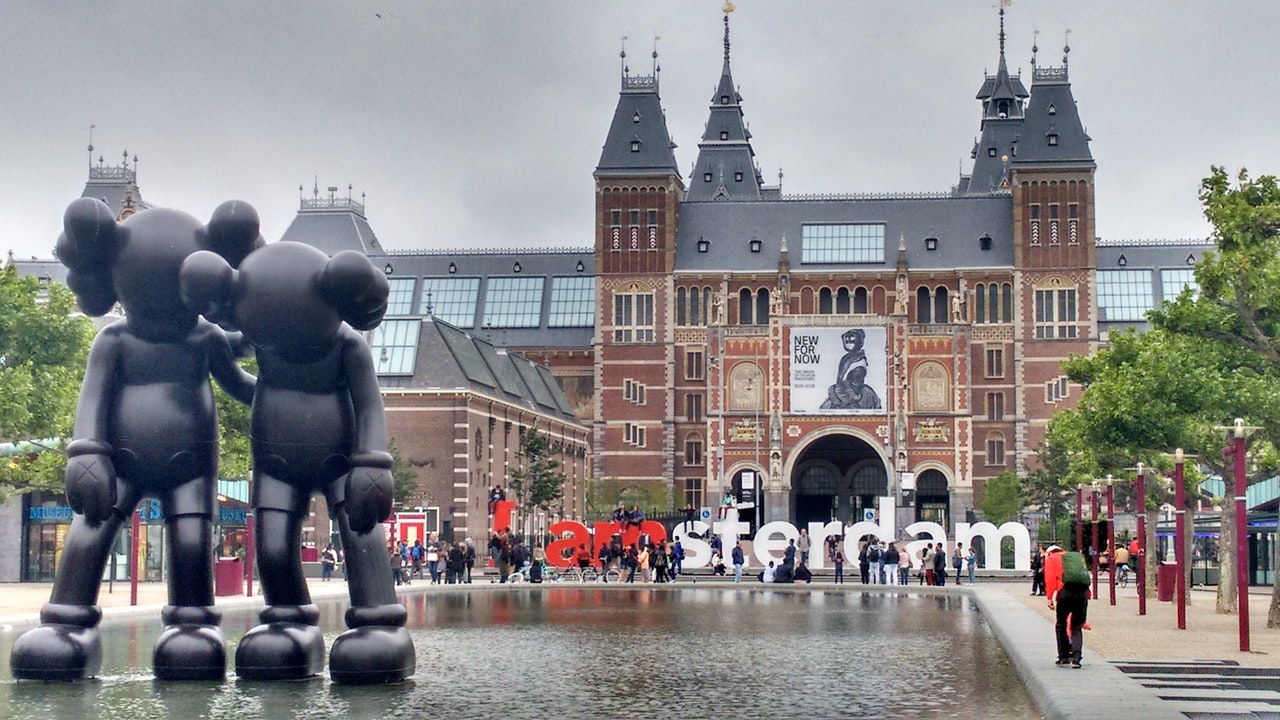 Reading Time:
1
minute
The Netherlands Senate voted today in favor of the country's long-awaited online gaming legislation, which was approved by the House of Representatives back in 2014.
The new regulatory regime will allow operators to secure online sports betting and casino gaming licenses to serve Dutch consumers, subject to secondary legislation that is yet to be submitted for European Commission approval.
Today, the Dutch Senate voted in favor of legislation to legalize internet-based gambling, clearing the way for foreign and Dutch firms to apply for licenses.
On Monday, the Financieele Dagblad said some 300 companies have expressed interest in running a gambling website in the Netherlands and about 50 are expected to make a formal application for a license when they are up for grabs next year. Tuesday's vote comes two years after the lower house voted in favor of allowing third parties to legally offer online gambling.
Holland Casino is the Netherlands' only state-regulated gambling establishment but foreign firms widely flout the ban and continue to target Dutch punters.
The two Christian parties in the ruling coalition voted against the legislation. They claim allowing more companies to offer online betting will lead to more problems with addiction.
Source: DutchNews.nl