Paddy Power Betfair to appeal penalty of €55 million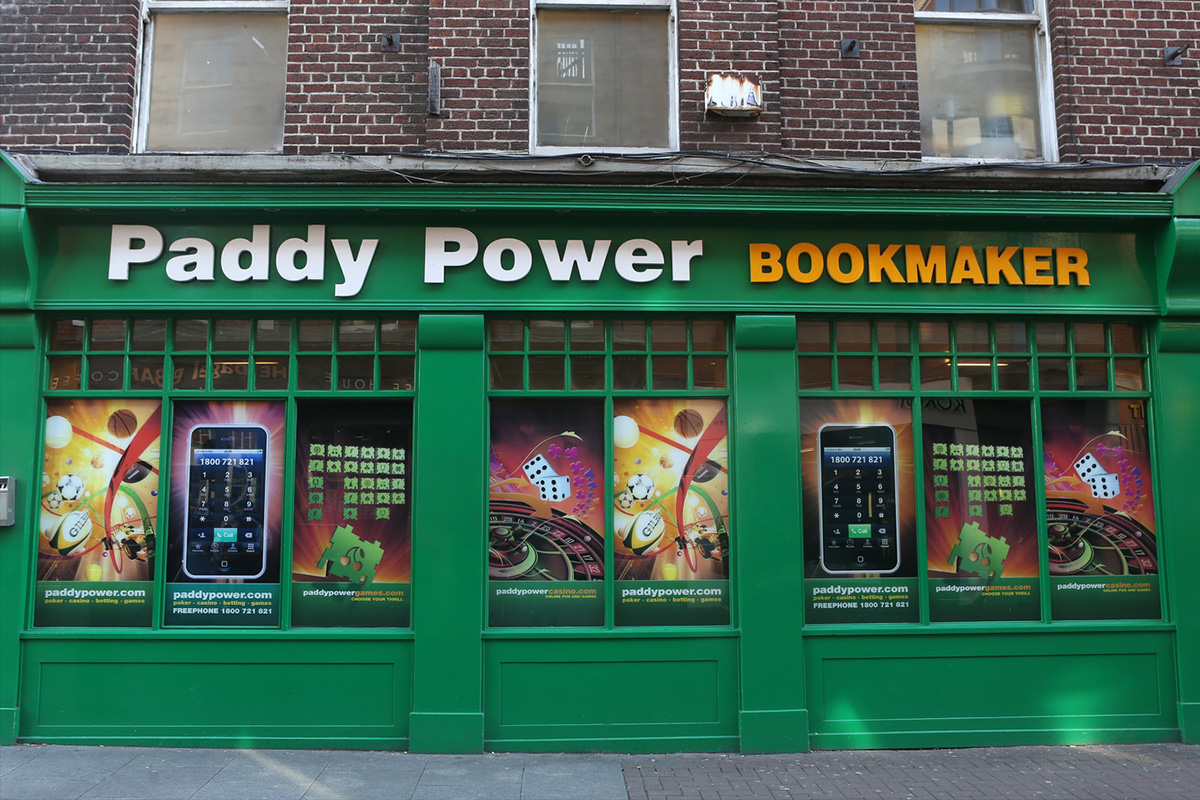 Reading Time:
1
minute
Paddy Power Betfair has announced that it will appeal against the tax bill of €55m slapped against its German and Greek businesses.
The first fine of €40m concerns the Betfair Exchange in Germany, which was operational up to November 2012, while the second of €15m relates to the paddypower.com business in Greece.
The Hessen Fiscal Court provided Paddy Power Betfair with a decision relating to the group's appeal of a 2012 German tax assessment relating to the Betfair Exchange. The Fiscal Court found against the Group and deemed that a tax liability of €40m is payable, including accrued interest.
Paddy Power Betfair says this represents a multiple of the revenues generated by the Exchange during the assessment period. Separately, the group was recently issued with a Greek tax assessment for financial years 2012, 2013 and 2014, relating to paddypower.com's Greek interim license.
Paddy Power Betfair stated: "The Group strongly disputes the basis of these assessments, and in line with the legal and tax advice we have received, is confident in our grounds to appeal. We therefore intend to do so. Pending the outcome of these appeals, we paid the total Greek liability in January 2019 while we await clarity with respect to the timing of any cash payment in Germany."
Innovative Technology Germany Expands Customer Support Team to Provide First-Line Technical Support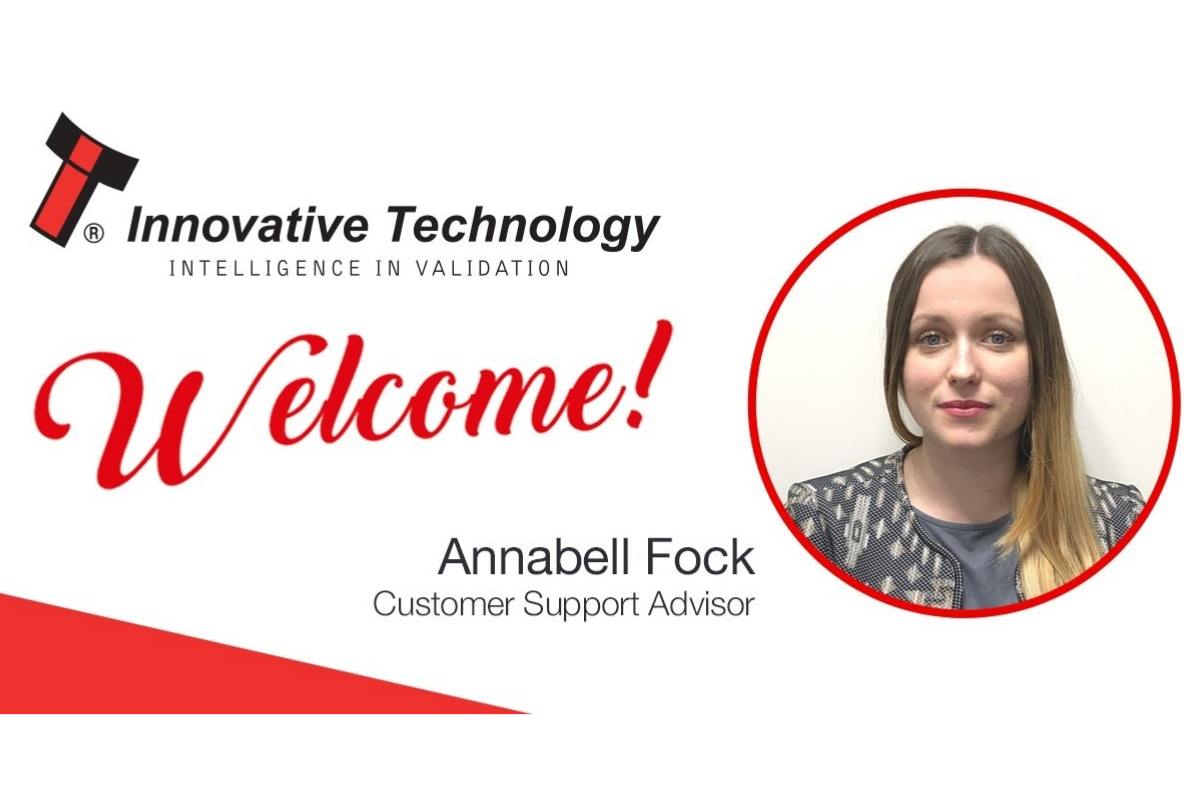 Reading Time:
1
minute
Innovative Technology Germany has expanded its customer support team to provide first-line technical support to local customers. The company has appointed Annabell Fock as the customer support advisor in February. This is part of the company's global expansion by setting up dedicated teams in several of their office locations.
"We are delighted that our customers from Germany and the surrounding countries can now contact the office directly for any first-line technical support they may need. This extends our global reach, as well as ensuring that customer queries are resolved quickly and effectively, providing a more direct, localised service," Mirko Zwing, Lead Customer Support Engineer for Innovative Technology Germany said.
"The past three months have been a steep learning curve, but I have enjoyed every minute. My role is to provide technical support for our wide range of cash validation products via email and phone. Main responsibilities include testing, installation of software, prioritising support requests and giving advice on maintenance. I was attracted to the international nature of the role and I enjoy speaking with customers and colleagues from a variety of different countries. This support role is very varied, so every day is different which I like," Annabell said.
"Annabell has a background in IT systems, so is very technically capable and manages our systems well.  She is settling in brilliantly and is already proving to be a real asset to the office. I look forward to seeing her progress over the coming months and years," Steve Geske, Customer Support Engineer said.
Gambling.com Group Releases 2019 Q1 Interim Report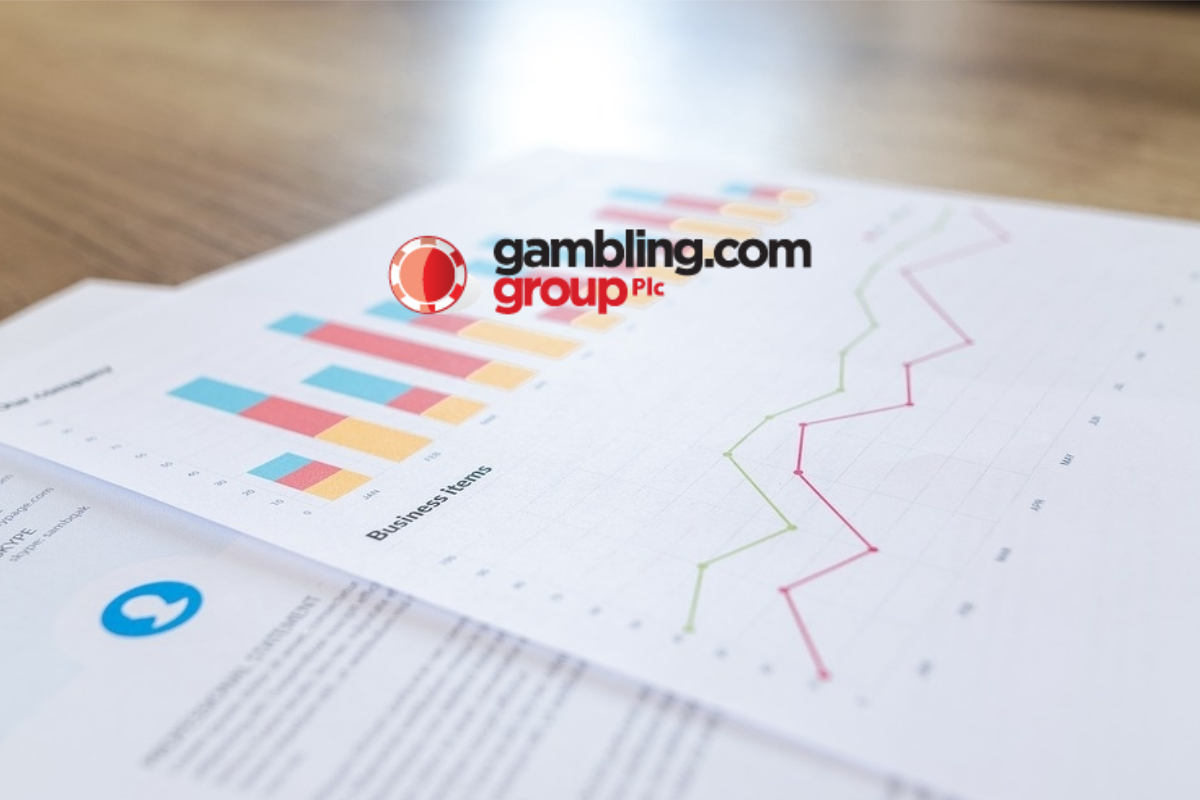 Reading Time:
3
minutes
Q1 Interim Report | 3 months ended 31 March 2019
JAN – MARCH 2019 COMPARED TO JAN – MARCH 2018
Revenues totalled EUR 5.24 (3.46) million, an increase of 52%. The organic growth rate was 50% (98% of total growth).
Adjusted EBITDA excluding non-recurring costs totalled EUR 1.75 (1.32) million, an increase of 33%, corresponding to an adjusted EBITDA margin of 33 (38) %
EBITDA totalled EUR 1.75 (0.99) million, an increase of 76%, corresponding to an EBITDA margin of 33 (29) %
Net cash generated from operating activities was EUR 1.05 (0.93) million
New Depositing Customers (NDCs) totalled 26,525 (15,984), an increase of 66%
SIGNIFICANT EVENTS DURING THE FIRST QUARTER 2019
Approval to Expand Business in New Jersey | The Group has been granted approval by the New Jersey Division of Gaming Enforcement to expand business deals with operators to include revenue sharing components.
American Gambling Awards by Gambling.com | The Group announced a new annual awards program aiming to recognise excellence in the American market for regulated online gambling. The results of the program will be announced in the second quarter.
Sale of Treasury Bonds | The Group has sold treasury bonds with a nominal value of EUR 0.1 million thus increasing net borrowing from the senior bonds issued at 22 October 2018 to EUR 15.6 million at the quarter end.
EUR 7,100,000 Convertible Notes Issue 2017/2019 | The Group redeemed early, part of the Notes with a principal value of EUR 0.1 million. The remaining balance matures on 30th June 2019.
Department of Justice Wire Act Re-Interpretation | The United States Department of Justice released an opinion which re-interpreted the Department's own opinion on the Wire Act from 2011. The ramifications of the new opinion are not yet clear but could create headwinds for the roll-out of regulated online gambling in the United States.
Regulation of Swedish Online Gambling Market | As of January 1, 2019 the Swedish market is locally regulated and taxed. We have seen our Swedish assets perform well in terms of NDC production but with a commensurate decrease in player value.
SIGNIFICANT EVENTS AFTER THE REPORTING PERIOD
New US States Legislation | Indiana, Iowa, Montana, and Tennessee took measures to authorize sports betting.
Gambling.com Joins the Fantasy Sports & Gaming Association ("FSGA") Board of Directors | In April 2019 the Group represented by Gavin Walters, the Group's director of business development, was appointed to the FSGA Board of Directors.
Membership of the Associated Press Sports Editors ("APSE") | The Executive Committee of APSE has granted membership to Gambling.com Group Plc thus the Group becomes the first member of APSE focused on covering the emerging sports betting market in the United States.
Publication of Annual Report | The 2018 Annual Report and consolidated Financial Statements was published on April 25 and is available on the official website of the Group (www.gambling.com/corporate).
Increase in United Kingdom Remote Gaming Duty | The UK government has announced an increase in Remote Gaming Duty on operators from 15% to 21% with effect from April 1st, 2019.
"The Group delivered yet another record quarter. Revenue grew 52% to EUR 5.24 million compared to Q1 2018. Virtually all of the growth was organic. Q1 EBITDA was also a record at EUR 1.75 million." – Charles Gillespie, Chief Executive
About Gambling.com Group:
Gambling.com Group Plc is a multi-award winning provider of digital marketing services for the global iGaming industry. Founded in 2006, the group has a workforce of more than 110 and operates from offices in Dublin, Tampa and Malta. The group publishes websites that offer comparisons and reviews of online gambling websites in 15 national markets in 9 languages. Players use these resources to select which online gambling operators they should trust to offer a safe and honest online gambling experience. The Group's publishing assets include the leading iGaming industry portal, Gambling.com® as well as Bookies.com and the CasinoSource℠ series of portals, among many others.
NetRefer Wins Best Industry Contributor Of The Year Award!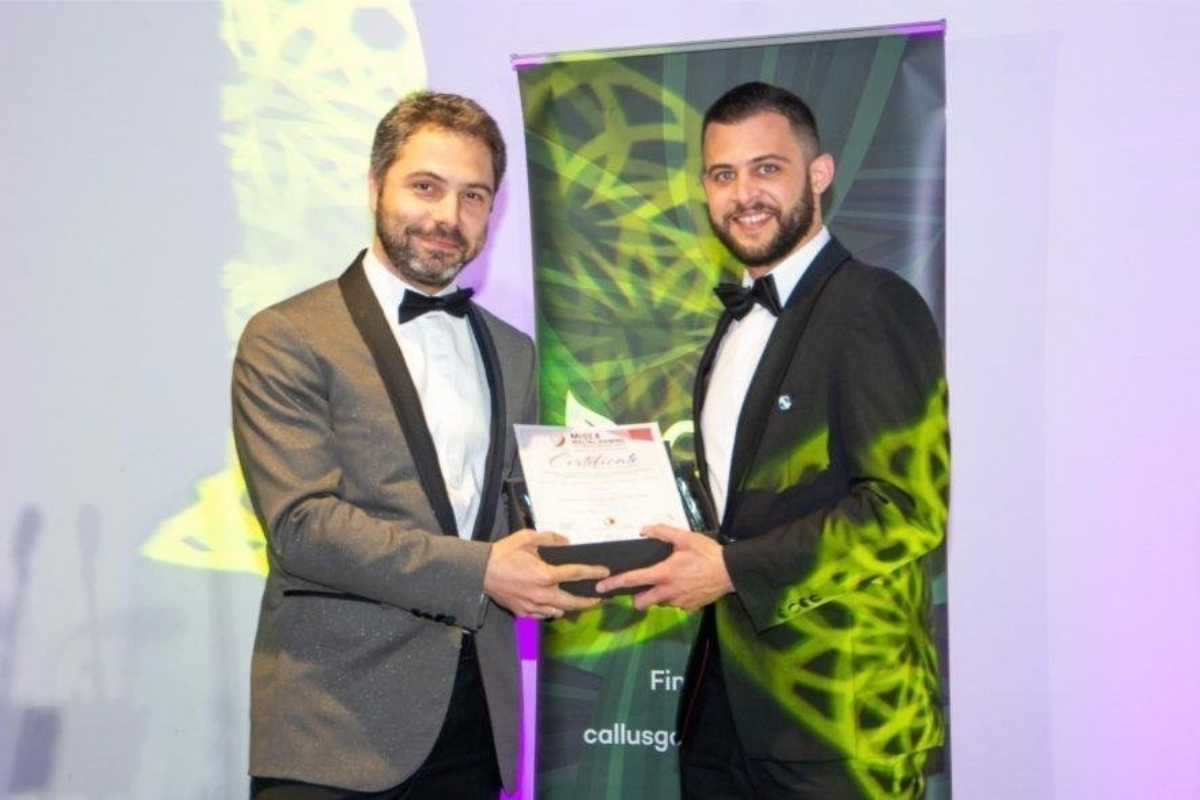 Reading Time:
2
minutes
The Malta iGaming Excellence Awards (MiGEA) night took place last Friday 17th May, in an elegant setting at the Laguna Hall in SmartCity, Kalkara. NetRefer supported the evening, as well as participated thoroughly with its submission and got nominated for:
Best Industry Contributor of the Year
Best Gaming Mark of Excellence
Best Technology Provider of the Year
Best Customer Support Service Support
MiGEA is a business networking event, offering a unique gathering of Malta's top iGaming companies and industry leaders, in a casual environment, created for outstanding iGaming achievers. During the evening, networking, new business opportunities and like-minded people, come together to enjoy the event, while celebrating achievements and successes in the past year. Recognition is the key element throughout the MiGEA, which is put together by MBR Publications.
NetRefer's Marketing & Commercial Teams put together a sound contribution to the Questions put forward, which were the basis for the Awards' submission. The focus evolved around the Performance of the company via its employees and the way the teams are pushed for optimal accountability, deliverance & dealing with constant change in such a fast-paced environment.
Ms Jacqueline Backman, CPO (Chief Performance Officer) at NetRefer, enforces a Performance-Driven Environment across all departments. The aim is to always push for a maximum sense of belonging and all teams achieve their performance through measured delivery.
Quoting Mr Johann Borg's speech (Acting DevOps Manager), during the Awards' night itself, "Most organizations aim for the stars only to land on the moon – We are now aiming for the stars and actually landing amongst the stars" and this led to the highlight of the evening, which was the Awards' Ceremony.
NetRefer was present amongst top leaders within the iGaming Industry, however, the Best Industry Contributor of the Year Award was well-deserved! Within a short timeframe, NetRefer's team has exceeded expectations and is still striving to reach new objectives and release new products.
Represented by a team of 7 members, a nice mix of recent employees and those more established, the NetRefer team at the MiGEA Awards' Night had a good time networking with clients and suppliers alike. Look out for NetRefer's presence in upcoming events.