Gambling-focused cryptocurrencies valued at more than $100m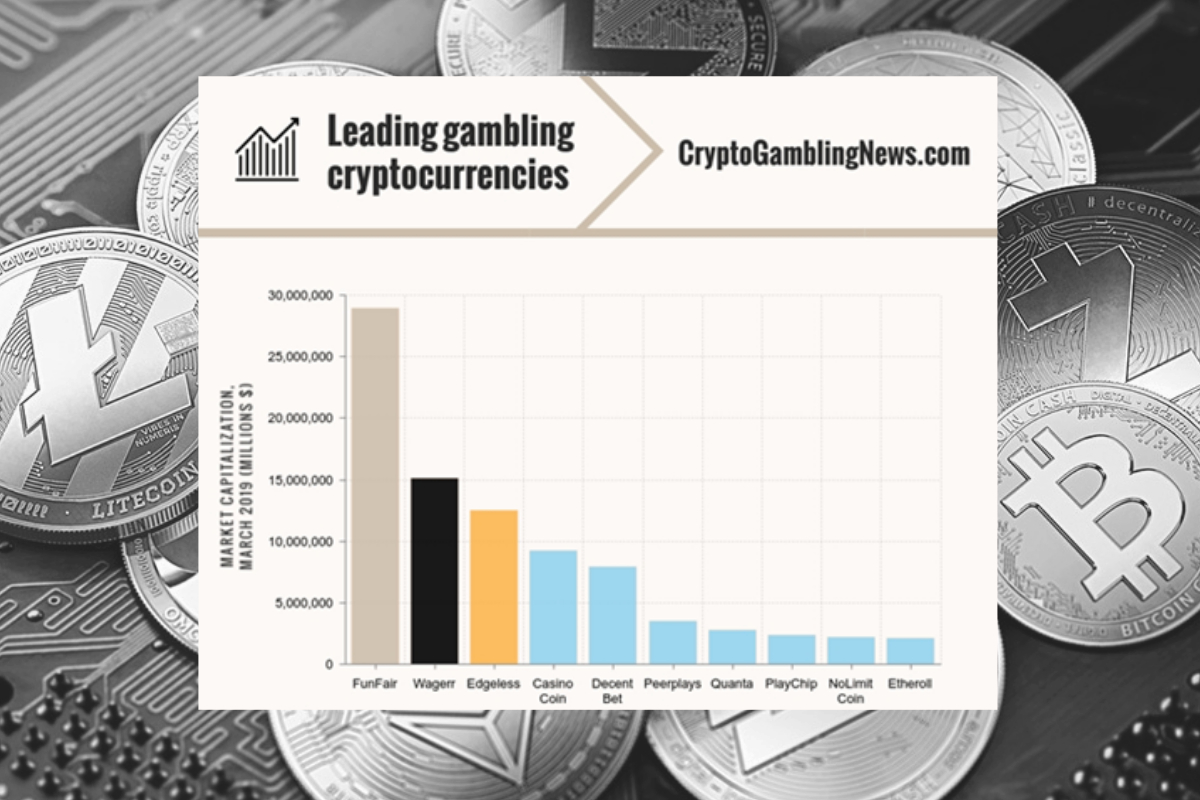 Reading Time:
2
minutes
Cryptocurrencies dedicated exclusively to gambling have a combined market capitalization of more than $100m, according to research from CryptoGamblingNews.com.
While the cryptocurrency market has suffered a tough 12 months, investors are still backing gambling coins to the tune of nine figures.
The top 10 gambling-focused cryptocurrencies currently hold a combined value on trading exchanges of $86.7m. With dozens of other gambling coins also being traded, the total sector is worth over $100m.
The leading crypto gambling project by market capitalization of its cryptocurrency is currently FunFair Technologies, a B2B blockchain gaming platform launched by Jez San OBE. Its coins are currently valued at $29m, according to data from CoinMarketCap.com.
FunFair is followed by decentralized sportsbook platform Wagerr ($15.1m) and decentralized casino platform Edgeless ($12.5m).
The cryptocurrencies are actively traded on a number of exchanges, including the world's largest exchange, Malta-based Binance. FunFair's FUN token reported trading volumes in excess of $8m over the past week alone.
Despite the impressive figures, the values are significantly down on the January 2018 highs, when gambling cryptocurrencies held a combined value in excess of $1.5 billion.
A spokesperson for CryptoGamblingNews.com, the leading portal for news from the crypto gambling sector, said there are early signs of a recovery.
"The 2018 peak was fuelled by speculation, but what we are seeing now is the emergence of a handful of platforms that are finally live and accepting wagers in these cryptocurrencies. The prices have reacted accordingly as demand for the coins increases," the spokesperson said.
"Gambling remains a key early use case for cryptocurrencies and blockchain technology. We are seeing these projects implementing some fantastic features that are simply not possible with fiat currencies, such as provably fair games, full decentralization and near-instantaneous withdrawals."
Gambling-focused cryptocurrencies are distinct from the broader crypto gambling sector, where Bitcoin remains dominant.
By some estimates, around half of all Bitcoin transactions are gambling related, with billions of dollars' worth of Bitcoin gambled each year.
The majority of the sports betting sites listed on the review service TurboLuck.com offer Bitcoin as a banking method. These sportsbooks appeal to players around the world; in fact, the fastest growing sports betting market is the United States, where local laws relegate many American bettors to offshore sports betting sites. Further, the largest sportsbook market is the Asia-Pacific region, which places almost half of the world's sports wagers. And currently, the estimated value of the international sportsbook market is over $250 billion, much of which is spent at overseas websites. When compared to centralized currencies, international bettors using Bitcoin can more quickly, securely, and anonymously send and receive money to offshore sportsbooks.
However, while Bitcoin operates simply as an alternative payment method, projects such as FunFair, Wagerr and Edgeless have built entire platforms upon blockchain technology.
CryptoGamblingNews.com is the world's leading portal for crypto gambling, visited by thousands of industry professionals, crypto traders and players every month.
About CryptoGamblingNews.com:
CryptoGamblingNews.com is the world's leading portal for crypto gambling, visited by thousands of industry professionals, crypto traders and players every month.

Nigeria and Arsenal Football Club Legend Nwankwo Kanu Signs for Sportsbet.io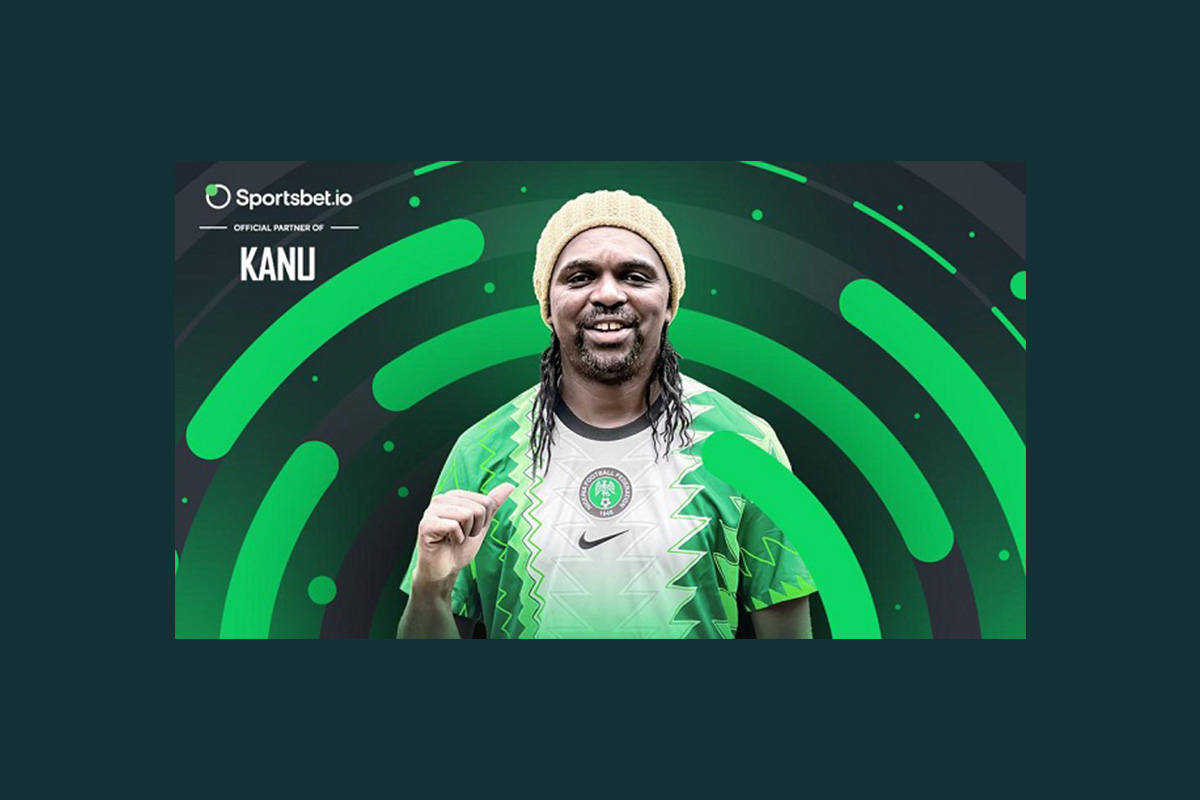 Reading Time:
< 1
minute
Football icon Nwankwo Kanu has signed as a Global Ambassador for Sportsbet.io, as the leading global favourite crypto-led sports betting site adds another superstar to its team.
King Kanu, affectionately known as Papilo to his millions of fans, won Olympic Gold with the Super Eagles as well as lifting the Champions League with Ajax and the Premier League with Arsenal during a memorable career.
Nwankwo Kanu, Global Ambassador for Sportsbet.io, said: "Signing for Sportsbet.io was the perfect opportunity to join the crypto revolution. I've already seen how crypto can be a force for good in our world, with the Kanu Heart Foundation receiving significant Bitcoin donations. I'll be working closely with the team at Sportsbet.io to help spread the word."
Kanu will now represent Sportsbet.io as Global Ambassador after signing a four-year deal, where he will feature across a range of promotions and special activities.
Albert Climent, Head of Africa at Sportsbet.io, said: "Nwankwo Kanu needs no introduction, he's a true football legend and it's an absolute honor to see him join Team Sportsbet.io. More people around the world are learning that the best way to bet is with crypto. Keep posted for some very special promotions involving Kanu and our other fantastic ambassadors."
Kanu joins a strong team of Sportsbet.io Global Ambassadors, including a hat-trick of hip-hop legends: King Kaka, Tekno Miles and Cassper Nyovest.
10 Best NFT P2E Games for 2022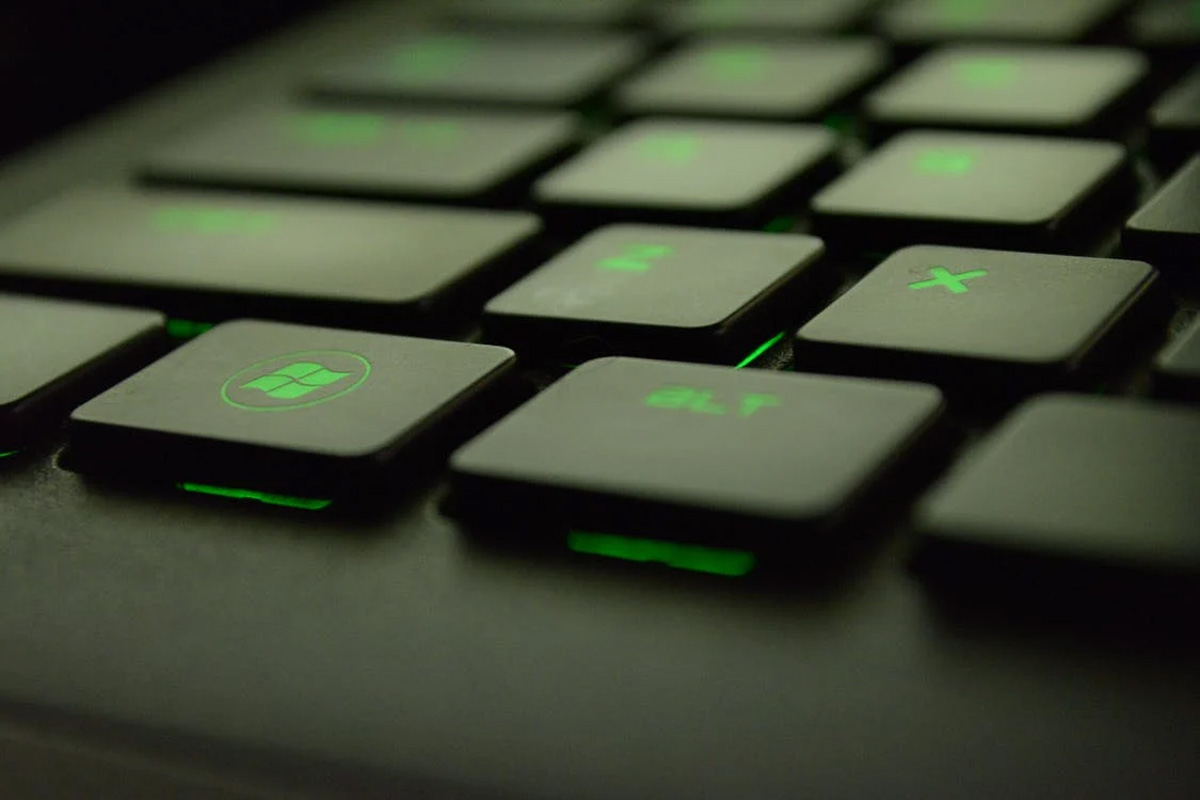 Reading Time:
5
minutes
Since the 1990s, the concept of playing video games/PC games has evolved significantly. In the past we had to settle for Tetris, but today's video games are more interactive, interesting, entertaining, and life-like.
However, gaming is no longer limited to PCs, Playstation, or mobile devices, as a new sort of gaming has developed – yep, you guessed it, we are talking about Blockchain games/NFT games.
In NFT gaming, you can purchase in-game digital assets and trade them on Crypto/NFT exchanges. The NFT has transformed the online gaming business in recent years, benefiting both developers and players.
However, the question remains: which NFT games are the best?
According to our market study, the following 7 (live and upcoming) NFT games are entertaining to play, dependable, and allow you to earn crypto coins:
Axie Infinity
Cryptokitties
Chain Z Arena
Evolution Land
Illuvium
Ember Sword
Gods Unchained
So, without further ado, let's get into the details of the top nft crypto games for 2022.
Axie Infinity NFT Game
Axie Infinity, sometimes known as AXS, is a prominent and profitable crypto and NFT initiative. The game allows players to play and earn tokens, which they can then trade — sometimes for genuine cash.
The game allows users to own and trade fierce monsters that enjoy fighting, known as "Axies." Each Axie is a Non-Fungible Token/NFT that is distinct from the others. To achieve the objectives, the player can own, trade, breed, and even battle the Axies.
There are two kinds of tokens in the game.
SLPs (Small Love Portions) were utilized to breed the Axies.
The game's governance tokens are Axie Infinity Shards/AXS.
Axie Infinity is a game that many of us wished we could play as children. Axie Infinity's developers have taken nostalgic themes from our youth and applied them to the Blockchain concept – which is both enjoyable and lucrative.
Cryptokitties
This NFT game is based on Blockchain and revolves around breeding beautiful cats that are one-of-a-kind and owned by just one person at a time.
In the Cryptokitties NFT game, you can:
Buy and sell one-of-a-kind cat characters,within the community,
Create collections to get cryptocurrency rewards.
Improve your cat's talents by breeding gorgeous cats.
Compete against your opponents in puzzle games.
The amount of Crypto you can earn is determined by how well you hit the game's objectives and how much time you devote to it.
The cat prices could be as little as USD 0.1 or as high as USD 6 figures. At the auction, you can select the selling price for your cat. The price of your cat's level/skills may rise or fall dramatically depending on the level/skills of your cat.
Chain Z Arena NFT Gaming
Chain Z Arena is a dungeon-based RPG in which you must defeat your opponent in order to gain SOUL dropping NFTs. At the start of Chain Z Arena, you will be given the option of choose between three Blockchains, and your decision will have an impact on the transactions that follow. At the start of the game, you can select TRX, ETH, or EOS.
Chain Z Arena has 5 game modes:
Idle mode: Bounty Mining
Active Levels: To increase your talents and meet the boos at every level 15, you must fight and win.
Cryptogon:A paid PVP game in which you form a team of six characters and battle the opponent.
The Arena: In traditional PVP games, you will be assigned opponents based on your abilities.
Crystal Orb Arena: Similar to the arena mode, but with more resources to improve your hero's abilities.
Daily SOUL NFT drops are available for free at Chain Z Arena, but you must login every 24 hours to collect them. The SOUL drops will be placed to your in-game wallet, where you can then utilize them as needed.
Evolution Land Gaming NFT
Evolution Land is a Blockchain NFT virtual simulation game in which you can design and control a fantasy world. Because Evolution Land is based on mainstream public Blockchain technology, you may secure your ownership by using Blockchain technology. This NFT game includes the following gameplay modes: management, NFT collection, gene, battle, auction, and breeding.
Evolution Land also allows the player to own/control the economy, allowing them to purchase, sell, and exchange their game assets for cryptocurrency. You may breed and improve the Apostles (game characters) to drill, breed, and even fight better in the future, and exchange them.
Illuvium
Illuvium, billed as the first AAA blockchain-based game to hit the cryptoverse, is one of, if not the, most anticipated P2E titles to be released in 2022. The player goes on an adventure through a fantasy open environment, where they must explore and capture roaming animals known as Illuvials. Illuvials and all other in-game items will be stored on-chain as NFTs in the player's wallet and may thus be profitably sold or exchanged. Illuvium also includes an auto-battler system similar to that found in DOTA Auto Chess and Teamfight Tactics. Illuvium is similar to Pokemon, but instead of the traditional turn-based battle system, it's a 3D auto-fight in an enclosed Arena.
In addition to the core game, Illuvium:Zero is a building game that adds a land component to Illuvium, allowing players to farm materials on their land to develop their own industrial complex.
Ember Sword
Ember Sword is a forthcoming free-to-play MMORPG set in the titular digital world, which is home to the four nations of Solarwood, Duskeron, Edison, and Sevrend. The gameplay is reminiscent of the internet sensation Runescape from the 1990s. Players will be able to travel the globe in search of monsters, bosses, and competing players in order to level up. Players who want to ply their trade as master craftsmen or merchants can explore the world in search of goods and rares to build unique, tradable NFT items.
Ember, the game's ERC-20 token, may be used to purchase land, collectibles, subscription plans, and other items.
What differentiates Ember Sword is its approach to world-building. Unlike other similar MMORPGs, the lands (which are NFTs) in Ember Sword are owned by thousands of players, allowing them to play an active role in world design. Ember Sword is currently in pre-alpha and will be available for community testing in 2022.
Gods Unchained
Gods Unchained is a fantasy NFT game that features NFT cards that are one-of-a-kind and can be purchased and exchanged.
This is a free-to-play NFT card game in which you have complete control over the in-game goods. This is a competitive NFT card game in which the player must devise a game strategy in order to outwit their opponents.
The player can earn money in the P2E segment by defeating the opponents. The coolest thing is that you can earn NFTs in-game and sell them for real money. You will earn digital cards by playing and unlocking packs. As you participate in the "Weekend Ranked Tournaments," you can earn Flux, which is an enhancing tool that increases the value of your common cards on the NFT market.
Conclusion on Top NFT Crypto Games for 2022
You can possess collectibles in the NFT games and exchange them for a higher profit.
Aside from that, the aforementioned NFT games enable you to transfer ownership, secure transactions, unique cards/characters, and an overall wonderful investment potential in the realm of digital currency.
Because the Blockchain application is new and still in its early stages, you must be extra cautious about the amount you pay. On the other hand, we can't deny that the NFT games are attracting more and more gamers all around the world by the second. This could soon become a billion-dollar market in its own right, and you might want to be a part of it .
Cassper Nyovest Joins Bitcasino as its Global Ambassador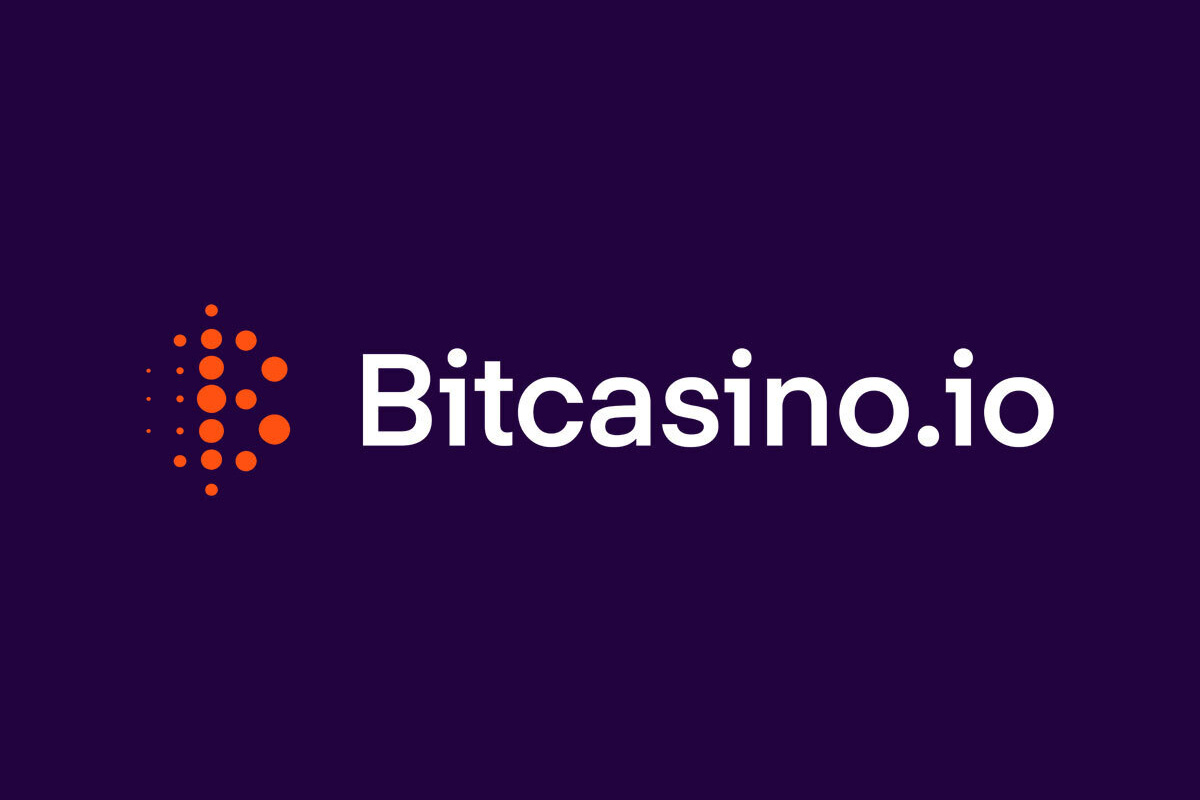 Reading Time:
< 1
minute
One of the biggest names in African hip hop, Cassper Nyovest, has joined as the latest superstar ambassador at the world's favourite crypto casino, Bitcasino.
Cassper Nyovest will represent Bitcasino for an initial two years as a Global Ambassador, having made a name for himself not only as a rapper but also as an entrepreneur, record producer and even part-time boxer.
"I've got to where I am today by hustling and making smart decisions, and that's why I play at Bitcasino. These guys know how to treat their players, and are setting the standard for crypto gaming. It's the only choice for me," Cassper Nyovest, Global Ambassador for Bitcasino, said.
Cassper will be showing fans across the world how to join the crypto revolution with Bitcasino, where players can enjoy thousands of exciting casino games with a range of cryptocurrencies, including heavyweights like Bitcoin and Ethereum.
"Like Cassper Nyovest, Bitcasino players enjoy the finer things in life, and that's why we work so hard to offer the best rewards and promotions to our players. By choosing crypto and Bitcasino alongside Cassper, you'll have access to more games and more chances to win than ever before," Tauri Tiitsaar, Director of Casino at Yolo Group, said.
Cassper Nyovest is the latest big-name ambassador to join Team Bitcasino, following the signings of King Kaka and Tekno Miles earlier this year.