Gambling-focused cryptocurrencies valued at more than $100m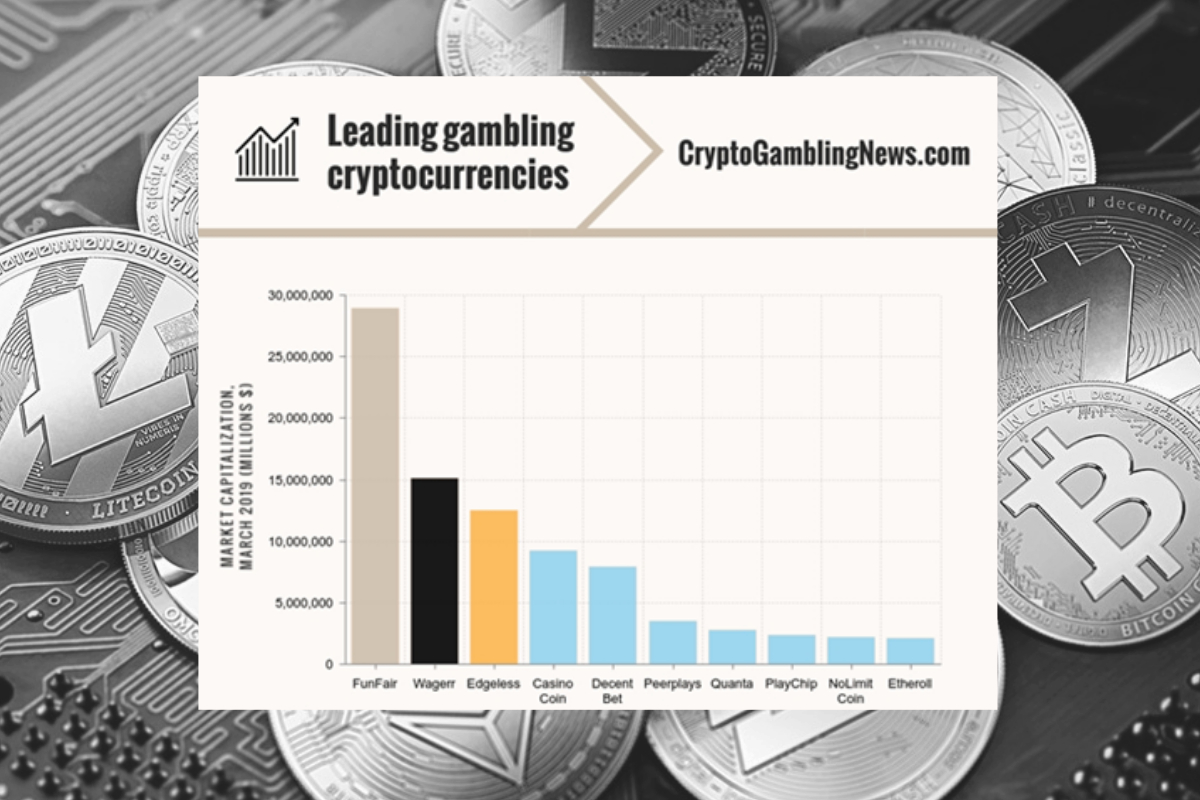 Reading Time:
2
minutes
Cryptocurrencies dedicated exclusively to gambling have a combined market capitalization of more than $100m, according to research from CryptoGamblingNews.com.
While the cryptocurrency market has suffered a tough 12 months, investors are still backing gambling coins to the tune of nine figures.
The top 10 gambling-focused cryptocurrencies currently hold a combined value on trading exchanges of $86.7m. With dozens of other gambling coins also being traded, the total sector is worth over $100m.
The leading crypto gambling project by market capitalization of its cryptocurrency is currently FunFair Technologies, a B2B blockchain gaming platform launched by Jez San OBE. Its coins are currently valued at $29m, according to data from CoinMarketCap.com.
FunFair is followed by decentralized sportsbook platform Wagerr ($15.1m) and decentralized casino platform Edgeless ($12.5m).
The cryptocurrencies are actively traded on a number of exchanges, including the world's largest exchange, Malta-based Binance. FunFair's FUN token reported trading volumes in excess of $8m over the past week alone.
Despite the impressive figures, the values are significantly down on the January 2018 highs, when gambling cryptocurrencies held a combined value in excess of $1.5 billion.
A spokesperson for CryptoGamblingNews.com, the leading portal for news from the crypto gambling sector, said there are early signs of a recovery.
"The 2018 peak was fuelled by speculation, but what we are seeing now is the emergence of a handful of platforms that are finally live and accepting wagers in these cryptocurrencies. The prices have reacted accordingly as demand for the coins increases," the spokesperson said.
"Gambling remains a key early use case for cryptocurrencies and blockchain technology. We are seeing these projects implementing some fantastic features that are simply not possible with fiat currencies, such as provably fair games, full decentralization and near-instantaneous withdrawals."
Gambling-focused cryptocurrencies are distinct from the broader crypto gambling sector, where Bitcoin remains dominant.
By some estimates, around half of all Bitcoin transactions are gambling related, with billions of dollars' worth of Bitcoin gambled each year.
The majority of the sports betting sites listed on the review service TurboLuck.com offer Bitcoin as a banking method. These sportsbooks appeal to players around the world; in fact, the fastest growing sports betting market is the United States, where local laws relegate many American bettors to offshore sports betting sites. Further, the largest sportsbook market is the Asia-Pacific region, which places almost half of the world's sports wagers. And currently, the estimated value of the international sportsbook market is over $250 billion, much of which is spent at overseas websites. When compared to centralized currencies, international bettors using Bitcoin can more quickly, securely, and anonymously send and receive money to offshore sportsbooks.
However, while Bitcoin operates simply as an alternative payment method, projects such as FunFair, Wagerr and Edgeless have built entire platforms upon blockchain technology.
CryptoGamblingNews.com is the world's leading portal for crypto gambling, visited by thousands of industry professionals, crypto traders and players every month.
About CryptoGamblingNews.com:
CryptoGamblingNews.com is the world's leading portal for crypto gambling, visited by thousands of industry professionals, crypto traders and players every month.
Galatasaray SK To Move Into Cryptocurrency Through Chiliz-powered Platform Socios.com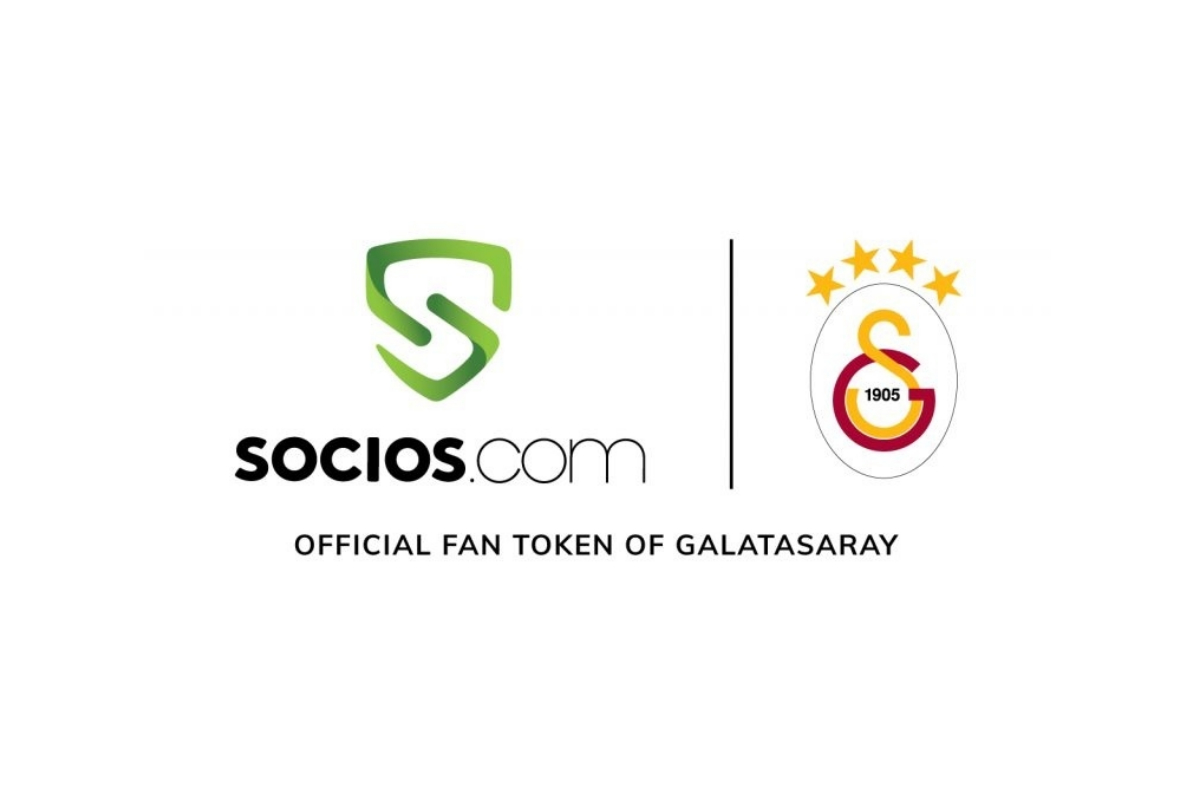 Reading Time:
3
minutes
Chiliz, a leading sports and entertainment blockchain company,  announced a new partnership with Galatasaray Spor Kulübü, the 2018-2019 Süper Lig Champions. The Lions (Aslanlar) – the only Turkish club to have won a major UEFA competition – will join the likes of Paris Saint-Germain, Juventus, West Ham United, AS Roma and Atlético de Madrid in joining Socios.com, a first-of-its-kind, blockchain-based, influence and rewards mobile app for football fans.
Socios.com offers football fans a new way to interact and to get closer to the clubs they love through ownership of digital assets known as Fan Tokens. The Official Fan Token of Galatasaray will allow fans to vote in club-delegated polls, helping to decide on topics that the club put up for fan vote. Poll topics include new official product designs, matchday activities and in-stadium experiences, as well as sponsorship campaigns and collaborations and social media content. The more tokens a fan holds, the greater the influence they can have, and the more fans interact with Galatasaray through the app, the more rewards they can earn, competing for club-specific once-in-a-lifetime experiences and enjoying exclusive rights. In the future, fans will be able to gain access to exclusive merchandise, games and leaderboards.
The Galatasaray Fan Token will go on sale, exclusively through Socios.com, in Q1 2020 through a process known as a Fan Token Offering™ or FTO. Crypto-savvy fans can also use Socios.com's native token, Chiliz (CHZ) – a digital currency for blockchain-backed platforms and products as well as mainstream users – which can be transferred from cryptocurrency exchanges such as Binance.com, straight to the in-app digital wallet. Fiat currency purchases will be exchanged to CHZ in the app itself, meaning the process of buying Fan Tokens will be effortless and much the same as any e-commerce purchase. Thousands of Galatasaray Fan Tokens and CHZ will also be given away for free through the app's augmented-reality geo-location feature Token Hunt.
Dorukhan Acar, Board Member of Galatasaray Spor Kulübü said: "As Galatasaray, we are very pleased to join forces with Socios.com and start an exciting journey. This new partnership opens a world of new opportunities for us with respect to our fan engagement and global reach as well as being another milestone in our digital transformation strategy."
Alexandre Dreyfus, CEO & Founder of Socios.com said: "We know that Turkey is a very digitally savvy country – a Statista report* earlier this year indicated that the Turks are early adopters of digital innovation, including cryptocurrencies – and we also know that Turks are enthusiastic football fans. Our product combines the two greatest passions of the Turkish people and we're delighted to partner with Galatasaray, a giant of the Turkish football scene, to offer Fan Tokens to their millions of fans. This partnership marks another great step forward in opening up cryptocurrencies and Chiliz to millions of fans around the world."
*Source: Statista Global Consumer Survey 2019
About Chiliz:
Chiliz is a digital currency for sports and entertainment platforms. It fuels the world's first scalable, tokenized voting platform, Socios.com where fans can buy, trade and execute voting rights in their favorite sports teams. The Chiliz project has raised $66 million from some of the world's largest cryptocurrency exchanges and leading crypto funds in Asia, including Binance, OK Blockchain Capital and Ceyuan Ventures. Chiliz is owned by Malta-based Mediarex Group, a global sports and entertainment organisation, which was founded in 2012.
Socios.com helps football clubs achieve digital transformation through blockchain technology. Socios.com is powered by the Chiliz token ($CHZ), both an ERC20 utility token on the Ethereum blockchain and BEP-2 token on Binance Chain. Fan Tokens are specific to a team or a club, and are a finite, digital asset that provides access to an encrypted, immutable ledger of voting and membership rights ownership. The tokenized fan-voting platform uses Fan Tokens, which operate on a separate permissioned side chain. The Fan Tokens are limited in number, and are fungible, meaning their ownership can be traded, and their price is driven by the market. The platform has been developed to help sports teams increase fan engagement and achieve essential investment from fan-monetization. The venture was inspired by the fan-led management frameworks or 'socios' of some major football clubs. Dubbed 'Socios 2.0', the platform simply represents the digitisation of this model of management.
Unikrn Wallet 2.0 Brings New Cryptocurrency Compatibility to World's Most Robust Crypto Wagering Platform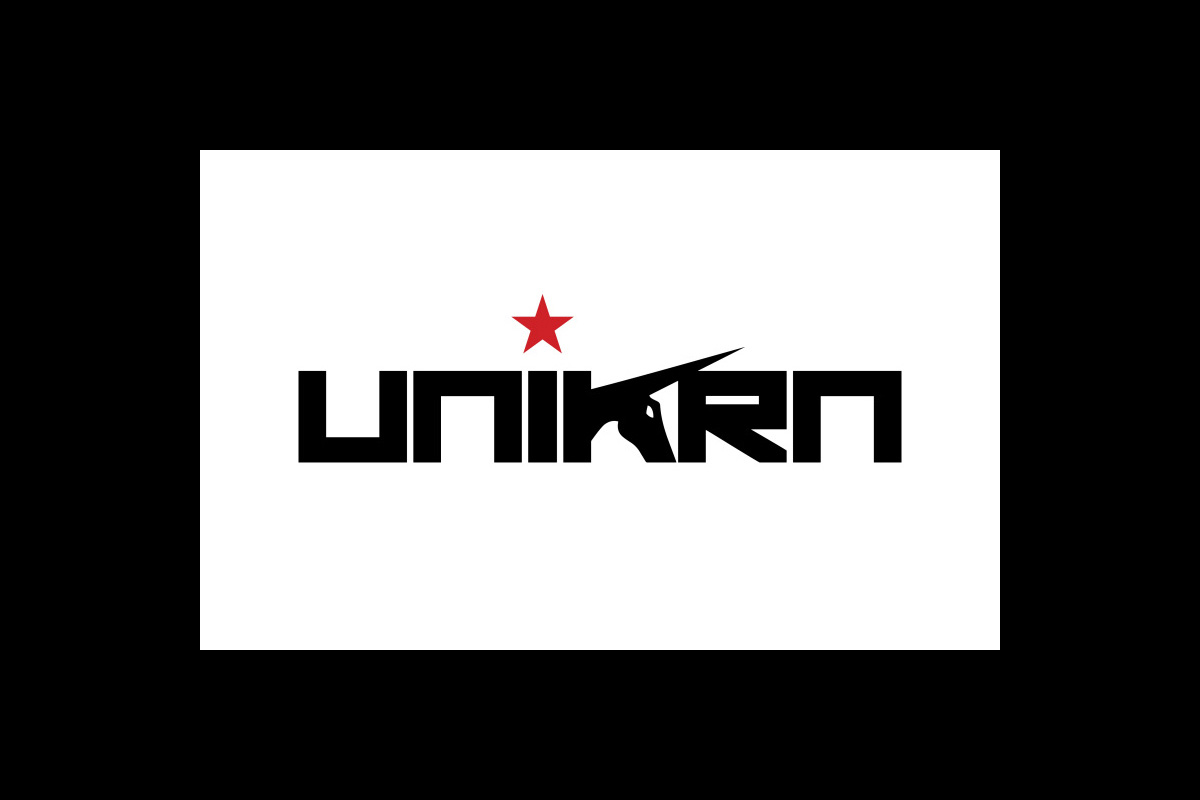 Reading Time:
2
minutes
Unikrn, a global leader at the intersection of blockchain, entertainment and wagering, is opening its crypto wallet and platform accessibility to Bitcoin, Ethereum, Dogecoin and many others, pushing the boundaries of how cryptocurrency is traded, stored and utilized. New crypto users can deposit in Unikrn wallet 2.0 for a 300% deposit bonus with code WALLET (T&C's apply).
The wallet functionality is powered by Bittrex International, one of the world's most trusted cryptocurrency exchanges, and is expected to lead the charge of a shift toward crypto functionality with real products.
Crypto enthusiasts will now be able to directly trade and store a wide variety of cryptocurrencies on Unikrn, and easily make conversions into platform tokens called UnikoinGold (UKG). With thousands of esports betting markets, streamer betting, traditional sports betting, 24/7 virtual markets, an online casino, a gaming store and other partners, the new Unikrn Wallet will become one of crypto's first mainstream platforms for using crypto for more than holding and trading."We're excited for Unikrn to be a Bittrex Enterprise Wallet customer," said Bill Shihara, of Bittrex International, "I believe in cryptocurrency's power to revolutionize commerce. Platforms like Unikrn are leading the way for a future where you don't just buy cryptocurrency, you use it for anything you want to do. As a Bittrex Enterprise Wallet customer, they can give their users secure access to hundreds of cryptocurrencies without needing to build their own wallet infrastructure."
Unikrn UMode is also the international home of skill-betting for popular online games such as Fortnite, League of Legends, CS:GO, Halo 5 and Dota 2. These bets, along with store purchases, prize drawing entry and all other Unikrn functionality can be seamlessly financed with deposited or held Bitcoin, Ethereum or other major cryptos.
"Finding a zero-friction way to let our fans leverage their favorite cryptocurrencies on the Unikrn platform is one of the biggest requests we get from customers," said Rahul Sood, Unikrn CEO. "We're also happy to allow TRON users to easily deposit in, where all TRON users get higher deposit limits, and can now seamlessly convert their TRON into UKG and back directly on the Unikrn platform."
Apple Card Bans the Purchase of Cryptocurrencies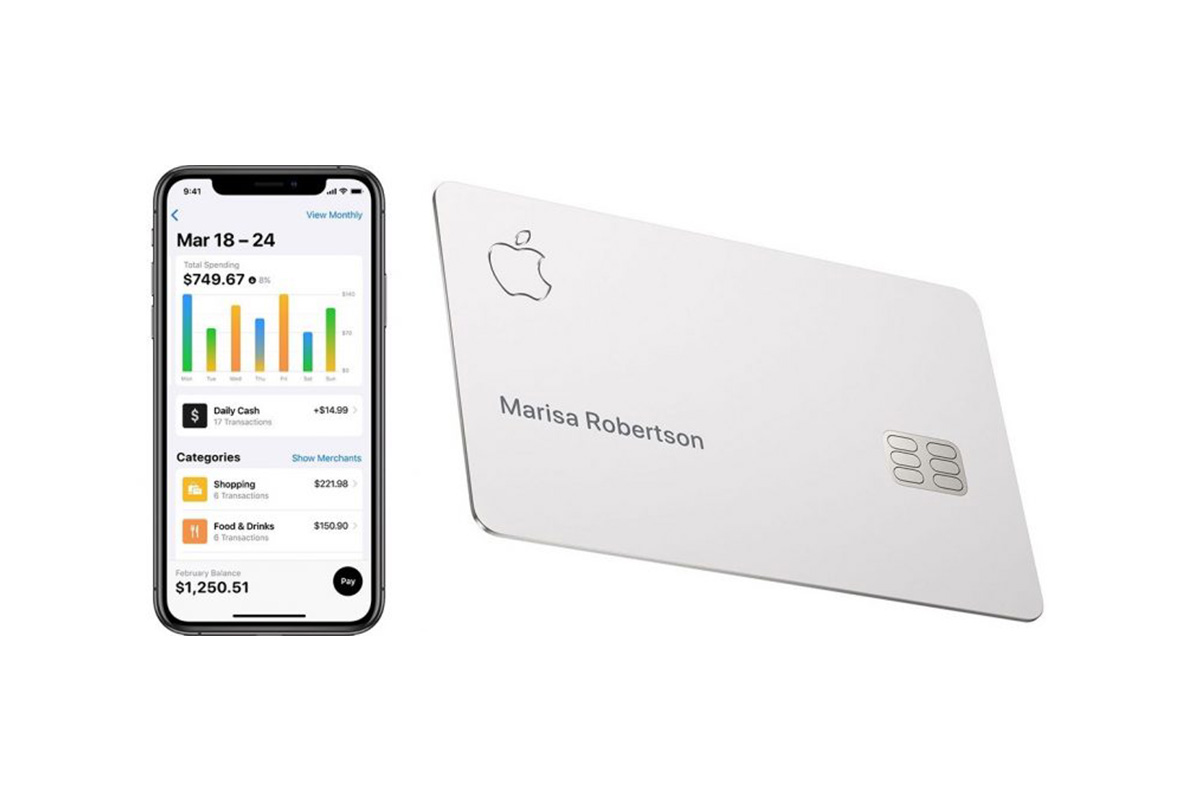 Reading Time:
1
minute
Apple Card, a new credit card partnership between Goldman Sachs and Apple Inc., is going to launch soon.
The customer agreement of Apple Card said that the card cannot be used to purchase cash advances or cash equivalents that include cryptocurrencies, casino gaming chips, race track wagers or lottery tickets.
The Apple Card is part of a broader effort by Apple to derive more of its revenue from services after years of heavily reliance on iPhone sales, which declined 12% in the most recent quarter.
Apple and Goldman are not alone in banning the purchase of cryptocurrencies. Major American and British banks Lloyds Banking Group Plc and Virgin Money VM.L also banned such purchases. The banks were concerned that volatile prices could leave consumers saddled with debts they could not repay.