Gambling-focused cryptocurrencies valued at more than $100m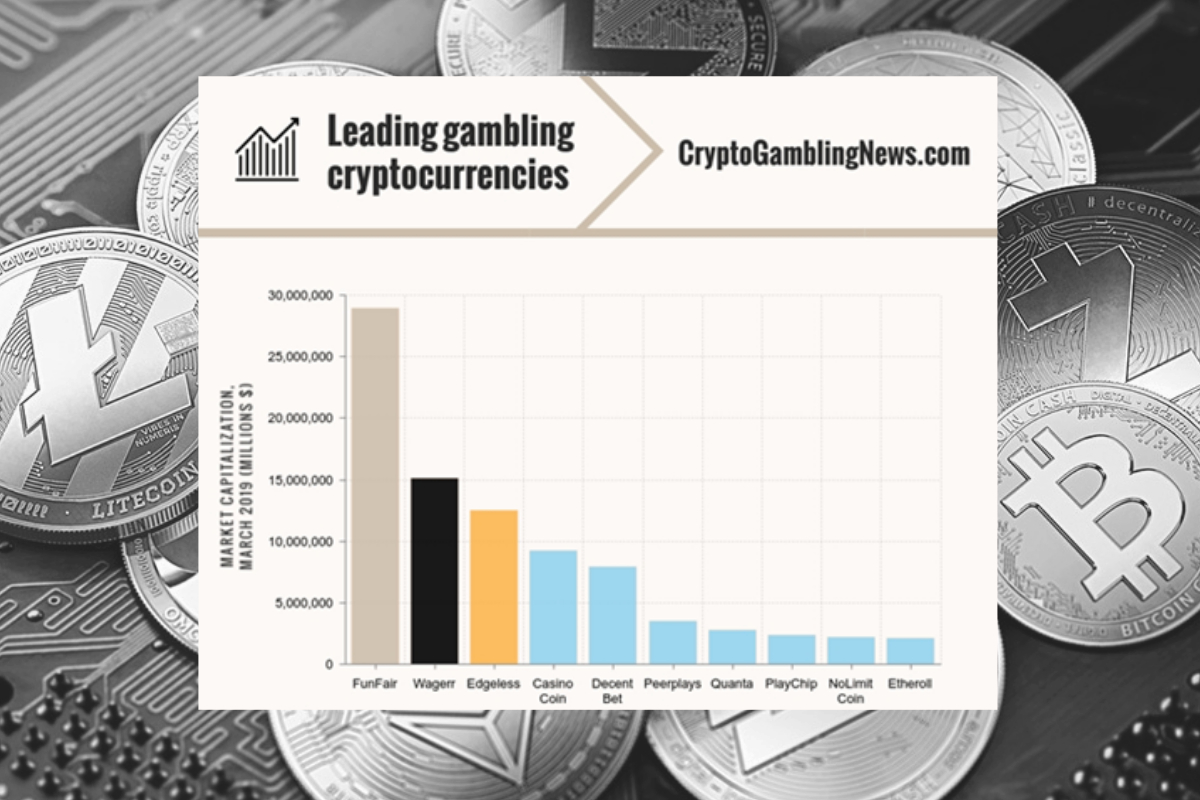 Reading Time:
2
minutes
Cryptocurrencies dedicated exclusively to gambling have a combined market capitalization of more than $100m, according to research from CryptoGamblingNews.com.
While the cryptocurrency market has suffered a tough 12 months, investors are still backing gambling coins to the tune of nine figures.
The top 10 gambling-focused cryptocurrencies currently hold a combined value on trading exchanges of $86.7m. With dozens of other gambling coins also being traded, the total sector is worth over $100m.
The leading crypto gambling project by market capitalization of its cryptocurrency is currently FunFair Technologies, a B2B blockchain gaming platform launched by Jez San OBE. Its coins are currently valued at $29m, according to data from CoinMarketCap.com.
FunFair is followed by decentralized sportsbook platform Wagerr ($15.1m) and decentralized casino platform Edgeless ($12.5m).
The cryptocurrencies are actively traded on a number of exchanges, including the world's largest exchange, Malta-based Binance. FunFair's FUN token reported trading volumes in excess of $8m over the past week alone.
Despite the impressive figures, the values are significantly down on the January 2018 highs, when gambling cryptocurrencies held a combined value in excess of $1.5 billion.
A spokesperson for CryptoGamblingNews.com, the leading portal for news from the crypto gambling sector, said there are early signs of a recovery.
"The 2018 peak was fuelled by speculation, but what we are seeing now is the emergence of a handful of platforms that are finally live and accepting wagers in these cryptocurrencies. The prices have reacted accordingly as demand for the coins increases," the spokesperson said.
"Gambling remains a key early use case for cryptocurrencies and blockchain technology. We are seeing these projects implementing some fantastic features that are simply not possible with fiat currencies, such as provably fair games, full decentralization and near-instantaneous withdrawals."
Gambling-focused cryptocurrencies are distinct from the broader crypto gambling sector, where Bitcoin remains dominant.
By some estimates, around half of all Bitcoin transactions are gambling related, with billions of dollars' worth of Bitcoin gambled each year.
The majority of the sports betting sites listed on the review service TurboLuck.com offer Bitcoin as a banking method. These sportsbooks appeal to players around the world; in fact, the fastest growing sports betting market is the United States, where local laws relegate many American bettors to offshore sports betting sites. Further, the largest sportsbook market is the Asia-Pacific region, which places almost half of the world's sports wagers. And currently, the estimated value of the international sportsbook market is over $250 billion, much of which is spent at overseas websites. When compared to centralized currencies, international bettors using Bitcoin can more quickly, securely, and anonymously send and receive money to offshore sportsbooks.
However, while Bitcoin operates simply as an alternative payment method, projects such as FunFair, Wagerr and Edgeless have built entire platforms upon blockchain technology.
CryptoGamblingNews.com is the world's leading portal for crypto gambling, visited by thousands of industry professionals, crypto traders and players every month.
About CryptoGamblingNews.com:
CryptoGamblingNews.com is the world's leading portal for crypto gambling, visited by thousands of industry professionals, crypto traders and players every month.
Ofertas365 Launches Crypto Millions Lotto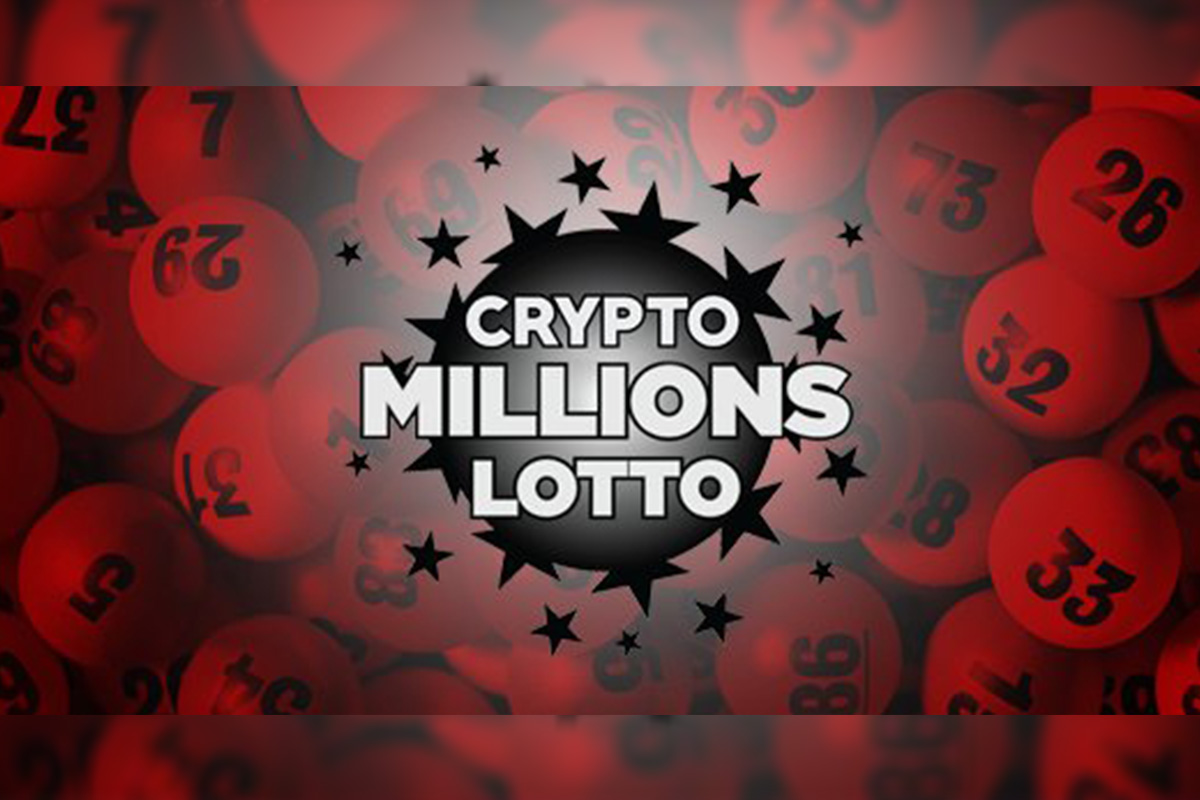 Reading Time:
2
minutes
Ofertas365 Limited has launched Crypto Millions Lotto, the world's largest online crypto lottery. Crypto Millions Lotto provides a unique opportunity to play with Bitcoin and win Bitcoin as prizes. Customers will receive three free lines as an introductory offer. The jackpot starts at a whopping US$30 million and rolls over until it is won.
Crypto Millions Lotto effectively bypasses the qualifying requirements of residency and any need to participate in local currency, which are common playing conditions of many existing lotteries around the world. Key to Bitcoin's appeal is the payment freedom it provides, whereby it can be sent and received anywhere in the world, any time.
One of the most significant features is the major step it represents in bringing the world's most widely used alternative currency further into the mainstream.
"We are delighted to launch Crypto Millions Lotto and believe that giving away three chances to win prizes worth tens of millions of dollars will encourage Bitcoin usage and adoption. Our affiliation with two top notch fiat-to-crypto exchanges – Coinbase and Wirex – will ensure new players get the best possible user experience, the cheapest fees and the most competitive fiat-to-Bitcoin conversion rates," Sulim Malook, CEO at Ofertas365 said.
For Bitcoin holders, starting to play for the coveted US$30 million jackpot is quick and easy. For those who need to buy Bitcoin, they are directed to market leading affiliate partners – Coinbase and Wirex.
"In common with our partners Ofertas365, Wirex also know about delivering a unique service. As the world's only licensed business account that allows payments in both crypto and traditional currency, we are pleased to provide our service to Crypto Millions Lotto. Our UK Financial Conduct Authority approval will provide the financial security that players require. Wirex delivers unbeatable value, flexibility and transaction speed combining the efficiency of cryptocurrency payments with the universal acceptance of traditional fiat currency accounts, on a global scale," Pavel Matveev, CEO of Wirex said.
These capabilities make a perfect match, as Ofertas365 is licensed to operate in more than 100 countries which include anywhere online gambling is not prohibited.
"We believe our lotteries and games will provide a great deal of enjoyment because it's much more fun to win Bitcoin than fiat currency! We welcome further collaborations and partnerships that will expand and guarantee our offering," Sulim Malook added.
CryptoCasino.com launches on FunFair blockchain platform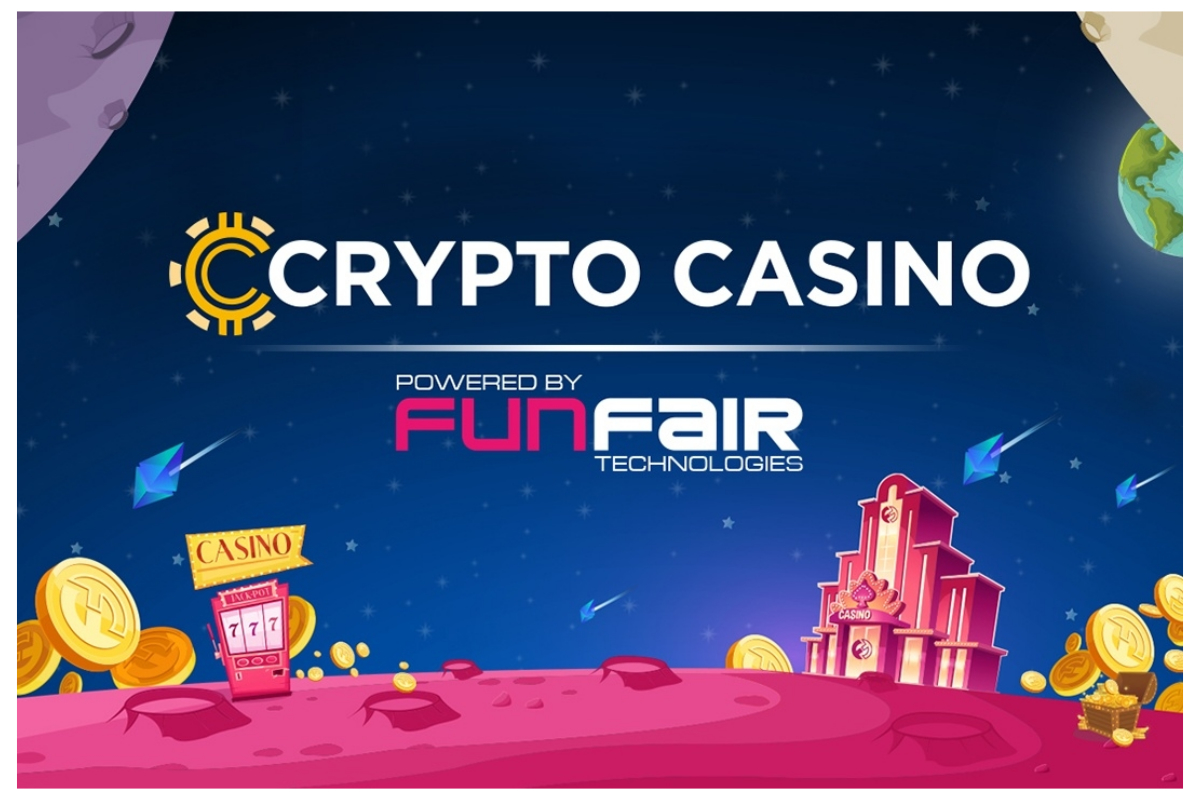 Reading Time:
2
minutes
RakeTheRake brand becomes first white label partner of leading blockchain supplier
CryptoCasino.com, managed by affiliate RakeTheRake, has launched as a licensed white label on FunFair Technologies' leading blockchain casino platform.
FunFair's first external white label, Crypto Casino, is now well set to tap into the rapidly growing millennial blockchain casino audience. The sector has already seen the equivalent of a billion dollars wagered in 2019 alone.
The sought-after brand will also gain instant access to FunFair's audience of 65,000 FUN token holders, along with its own vast player base cultivated over years of running its world-leading affiliate program.
Crypto Casino is RakeTheRake's first foray into both the online casino space and blockchain, demonstrating how FunFair's low-cost, easy-to-integrate platform can offer those, who may have previously been deterred, a successful casino operation.
Showcasing FunFair's proprietary Guaranteed Fair technology and a burgeoning games portfolio that rivals traditional offerings, CryptoCasino, is set to further raise the standard of blockchain gaming.
Karim Wilkins, Founder and CEO at RakeTheRake, said: "Becoming FunFair's first white label with Crypto Casino gives us great satisfaction. We're extremely confident in our brand, the platform and the innovative affiliate technology, and we can't wait to take CryptoCasino and its players to the moon."
Jez San, Co-Founder at FunFair, said: "Crypto Casino's launch is a major landmark on the FunFair roadmap and we're excited to partner with expert marketeers in RakeTheRake who will drive further adoption to our gaming ecosystem.
"We continue to update our platform to ensure it's as user-friendly for those with and without crypto knowledge and working on the next steps with RakeTheRake and its Crypto Casino players will confirm our position as the leading blockchain gaming provider."
Cryptocasino.com is now live and ready to play for those in accepted territories, with a limited time sign up offer of $60 worth of FUN available to new players to celebrate the launch.
Sportsbet.io lands headline Watford F.C. shirt sponsorship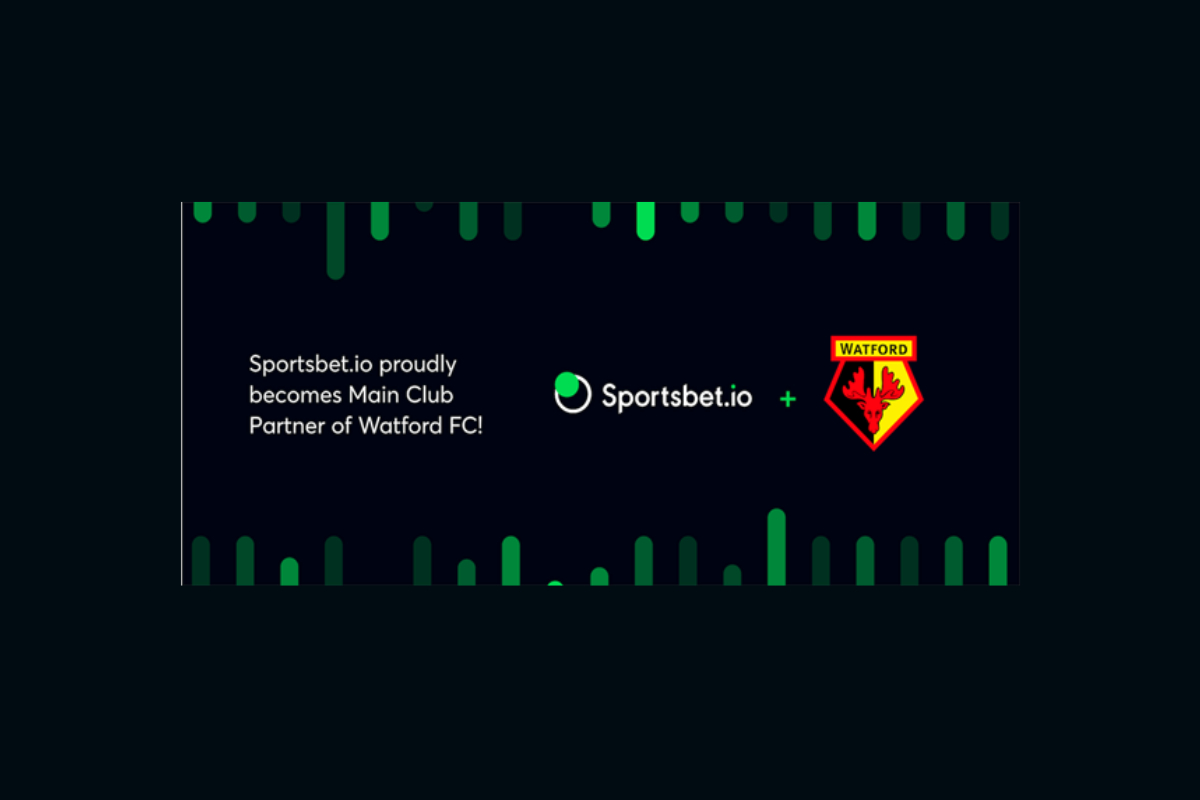 Reading Time:
2
minutes
Disruptive sports betting brand Sportsbet.io has agreed a deal to become the Main Club Partner of Premier League team Watford F.C. after securing a landmark agreement with the 2019 FA Cup finalists.
The deal, the likes of which have never been seen before in the cryptocurrency sportsbook world, will see the Sportsbet.io's logo appear on the front of Watford shirts for the next three years.
Sportsbet.io branding will also feature at Watford's home ground of Vicarage Road from the start of the new Premier League season, which kicks off on August 10 against Brighton and Hove Albion.
The announcement comes as Sportsbet.io recently celebrated its third birthday, and marks a major step up in its marketing activity. Earlier this month, Sportsbet.io sponsored the CONIFA European Football Cup, which was won in dramatic fashion by South Ossetia.
A video created by the leading online sportsbook called 'Know No Borders' has been released celebrating the partnership, Sportsbet.io has also kicked off the first special promo to celebrate the big news.
Justin Le Brocque, Head of Sportsbook Marketing at Sportsbet.io, said: "The Premier League is the most watched sports league in the world, so we are absolutely delighted to announce a major sponsorship deal with one of its most celebrated teams.
"Like Watford, Sportsbet.io knows no borders in its efforts to bring fun, fast and fair entertainment and excellence to a truly global audience. We are both looking to disrupt more established competitors and need to be creative in the way we approach this challenge.
"We share the club's desire to combine passion and innovation to reach the top, and we look forward to doing everything we can to support Watford next season and beyond."
Spencer Field, Global Strategy & Partnerships Director of Watford FC, said "This is an important year for the club as we aim to improve on a fantastic season both on and off the pitch in 2018/19.
"Our desire to increase our global reach while continuing to make our fans proud by doing things differently in the Watford way is fully supported by Sportsbet.io. We are thrilled to have found a partner that matches our ethos by looking to disrupt the betting industry and offer their customers a fun, fast and fair experience."
The partnership, the largest in Watford's history, will see Sportsbet.io's branding across Watford FC's home, away and goalkeeping shirts, as well as training kit for both men's and ladies' team.
This historic deal was negotiated and concluded by Samson Sport Consultancy and Kalus Kenny Intelex.
Operated by the Coingaming Group, Sportsbet.io has quickly established itself as one of the most disruptive sports betting brands in the world, offering players a world-class experience and the ability to bet on sports with both traditional local currencies and cryptocurrencies.
Watford F.C. enjoyed a successful 2018/19 under manager Javi Gracia, finishing 11th in the league and reaching the final of the FA Cup.