Top 5 Open Source AI Solutions for Image Processing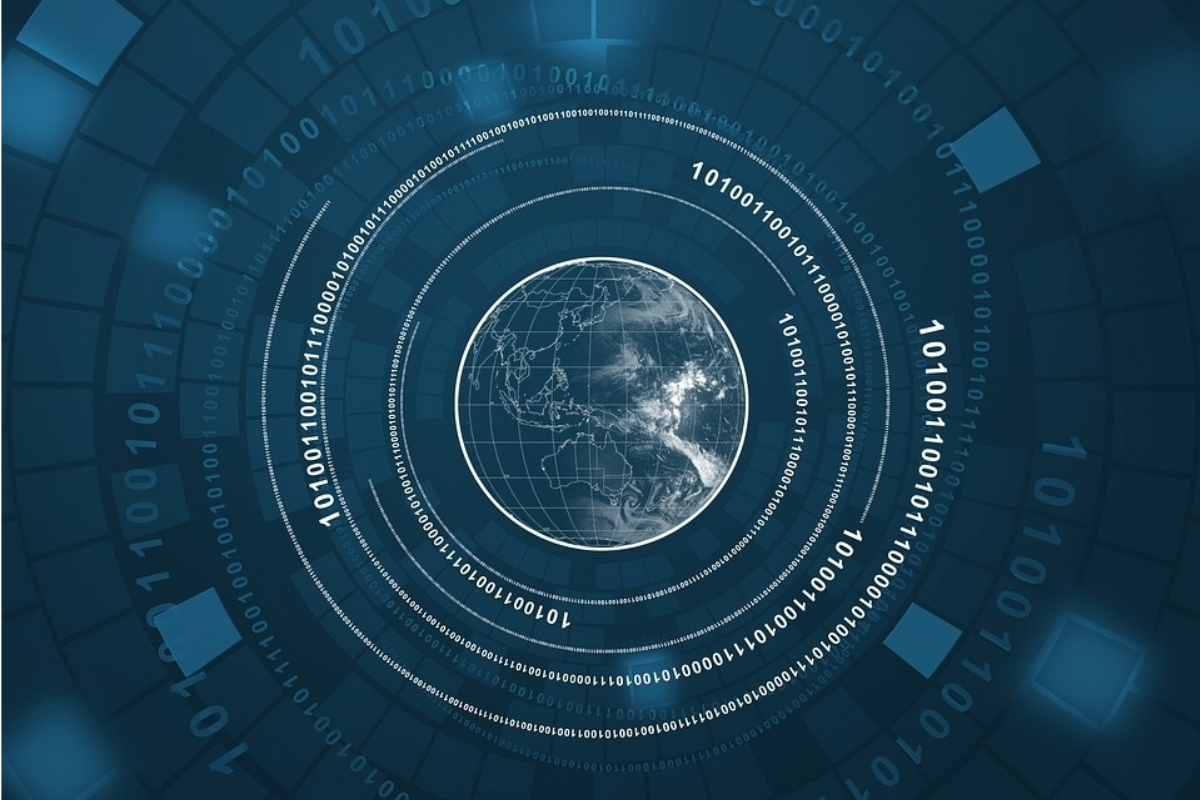 Reading Time:
4
minutes
A few decades or even years ago, self-driving cars and computers with a human-like vision were just a figment of the fantasy writer's imagination. But today, Artificial intelligence (AI) technologies allow cars to drive safely across busy streets and computers to interpret pictures almost like humans do.
Developers have made impressive progress on how to implement AI on image processing tasks. Furthermore, image processing solutions with AI are widely used in various fields, from medicine to law enforcement to cybersecurity and retail.
AI and machine learning make it possible for the machines to inherit new functionalities through the process of learning. Similarly to small kids, machines can gain the ability to acquire and understand visual information by processing massive amounts of images. To process so much data faster without compromising the final result, developers use image processing models based on machine learning and deep learning algorithms.
In particular, image processing and computer vision solutions use deep learning for accomplishing such complex tasks as:
Image classification

Object recognition

Object tracking

Image generation

Image retrieval
To implement some computer vision functionalities into your product, you'll need a large set of tools and resources: image datasets, libraries with code samples, frameworks for creating and training deep learning models. Fortunately, there are a lot of open-course services that you can use to make machine learning less of a mystery and ease the development of your own AI-based image processing solution.
Below, we take a closer look at the five best open source image processing solutions that you can apply to your projects:
OpenCV

TensorFlow

Keras

Caffe

Google Colab
Let's get started!
OpenCV
Open Source Computer Vision Library (OpenCV) is one of the most popular open source services for image processing. It's a free computer vision library that you can use to perform various image processing tasks:
Image acquisition

Image compression and decompression

Image enhancement and restoration

Image denoising

Image segmentation

Data extraction, and more
The library includes numerous algorithms and functions as well as special modules aimed at image processing tasks. Starting from the library version 3.1, there's also a deep learning module for building and training deep learning models.
With this module, you can use OpenCV to extract features from processed images, and then apply a machine learning model using one of the supported machine learning frameworks.
As of today, OpenCV supports a number of popular frameworks, including TensorFlow, PyTorch, and Caffe. The list of supported types of neural networks includes convolutional, deconvolutional, and recurrent neural networks.
The library is written in C++ and supports C++, Java, Python, and MATLAB interfaces.
TensorFlow
TensorFlow is an open-source machine learning framework created by Google. Initially, the project was started for research purposes of the Google Brain team. Today, however, TensorFlow is widely used by both small startups and large companies such as Dropbox, Intel, and Twitter.
You can use TensorFlow to process different types of data, but in relation to image processing, this framework works best for:
Image classification

Image recognition

Image segmentation

Image to image translation (

pix2pix

)
TensorFlow includes a set of libraries for creating and training custom deep learning models and neural networks. The framework supports Jupyter notebooks and provides a style guide with recommendations on writing readable, consistent code.
TensorFlow supports several popular programming languages, including C++, Python, Java, Rust, and Go. However, you can install third-party bindings for other languages, such as Ruby, Scala, or PHP.
Keras
Keras is an open-source Python library for creating deep learning models. It's a great solution for those who only begin to use machine learning algorithms in their projects as it simplifies the creation of a deep learning model from scratch. Keras is easy to manage and it is suitable for fast and simple prototyping of different types of neural networks.
The library was built on TensorFlow and is currently fully integrated into the framework. This means that you can write your deep learning model in Keras, as it has a much more user-friendly interface, and then easily implement a specific functionality or feature from TensorFlow in this model.
Keras can also be deployed on top of other popular AI frameworks such as Microsoft Cognitive Toolkit and Theano.
Caffe
Convolutional Architecture for Fast Feature Embedding (Caffe) is an open-source framework that can also be used for creating and training popular types of deep learning architectures. You can use Caffe to accomplish such tasks as image classification, segmentation, and recognition.
Caffe is written in C++ but it also has a Python interface. The framework supports both CPU- and GPU-based accelerated libraries such as NVIDIA cuDNN and Intel MKL. The framework also has a special database, Caffe Model Zoo, containing a set of pre-trained deep learning models. As of today, it offers four BAIR-trained models:
BAIR Reference CaffeNet

BAIR Reference R-CNN ILSVRC-2013

BAIR AlexNet

BAIR GoogLeNet
Model Zoo also includes a number of community models trained by other Caffe users. As for the types of supported neural networks, Caffe works best with convolutional neural networks (CNN) and feedforward networks. At the same time, it's not the best choice for training recurrent neural networks.
In 2017, Facebook launched Caffe2, an open-source framework for training and deploying deep learning models. And in 2018, Caffe2 was integrated with another popular AI framework, PyTorch.
Caffe2 comes with C++ and Python APIs and supports all popular platforms.
Google Colaboratory (Colab)
Google Colaboratory, or simply Colab, is one of the top image processing services. While it's rather a cloud service than a framework, you can still use Colab for building custom deep learning applications from scratch. With the help of Colab, you can perform such image processing tasks as image classification, segmentation, and object detection.
Google Colab eases the use of other popular AI-based tools such as OpenCV, TensorFlow, and Keras. The service uses Jupyter Notebooks, helping developers to share their knowledge, tips, and best practices on building AI-based applications. Plus, in contrast to other similar services, Colab offers free usage of both CPU- and GPU-based acceleration.
Conclusion
Machine learning models and algorithms help developers implement specific image processing functionalities into their products both quickly and easily. However, building a custom machine learning model or neural network requires lots of resources and a high level of technology expertise. With the help of the listed open-source tools, libraries, and frameworks, you can simplify the process of leveraging Artificial Intelligence technologies to your benefit.
This article is a contribution from Marcell Gogan.  Marcell is a specialist within digital security solutions, business design and development, virtualization and cloud computing, R&D projects, establishment and management of software research direction – working with Ekran System. He also loves writing about data management and cybersecurity. 
Basics for joining an online casino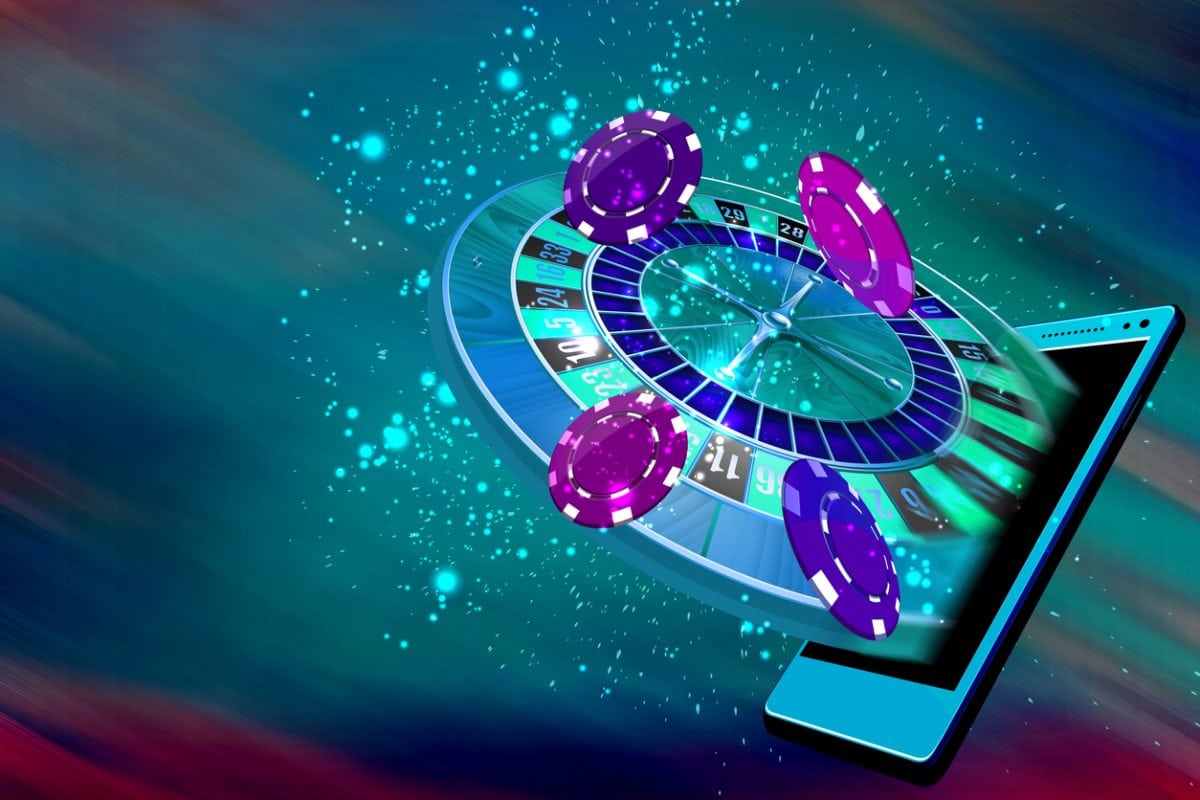 Reading Time:
2
minutes
When you join an online casino, you will soon discover that there are a great number of betting opportunities available. You will be wondering just which game to start playing first, should it be roulette, blackjack or a game of baccarat? You will want to be playing as much as you can and that means playing at a mobile casino, but what features should you be looking out for?
Do some Research
There are many features that you will want a mobile casino to include. Do a little bit of research before you sign-up with a mobile casino. Find out the reputation of the company concerned, for example My Mobi Casino. Read some customer reviews to confirm that they offer a great service to their members.
Financial Security
Financial security is of key importance when becoming a member of a mobile casino. No one wants to put themselves at risk of having fraud committed against them. It's important therefore to join a mobile casino that is fully licensed and regulated. They will have had to undergo strict tests to be granted those licenses. It means that if anything does go wrong, then an organisation such as the Malta Gaming Authority or UK Gambling Commission can take action and protect your rights.
Also look to join a mobile casino that offers several different payment methods. It's also advisable to become a member of a mobile casino that doesn't take too long to return your withdrawals to your chosen payment method. Swift payments will help prevent any cash flow problems.
Plenty of Games to Play
A vitally important area is of course the number of games that are available to play. It's no use joining a mobile casino if there is a limited amount of games that you can try your luck on. Playing the same games every day is going to get a bit boring after a while. It's ideal to join a mobile casino that has a wide selection of games for you to play. Look for some variety, for example different games of roulette or poker. Also sign-up with a mobile casino that keeps up with the times by regularly adding new games.
Welcome Offers and Promotions
When you become a member of an online casino there are often welcome offers available to you. This can see you receiving some free bets or spins on a selected slot game. It's great if you can get your hands on these, though keep a close eye on the terms and conditions related to the offer. Joining a mobile casino that has a regular stream of promotions is also advisable.
Some sites do have offers that are exclusive to mobile users. This can often be the case when new slot games arrive on the site with special promotions offered. A mobile casino that has plenty of promotions will maintain your desire to play there.
Live Casino Action
Joining a mobile casino that includes a live casino section is also something to aim for. Playing at a live casino on your mobile is an exciting experience. It's not too far off being in an actual casino with live dealers on each table.
Conclusion
When you are looking to join a mobile casino, there are many factors that need to be considered. Make sure that you join a mobile casino that you can trust and has a good reputation when it comes to customer service. Join one that will offer plenty of help, has lots of games to play and regularly offers promotions and then enjoy your time at your new mobile casino.
White Paper: Online Gaming – Location, Location, Location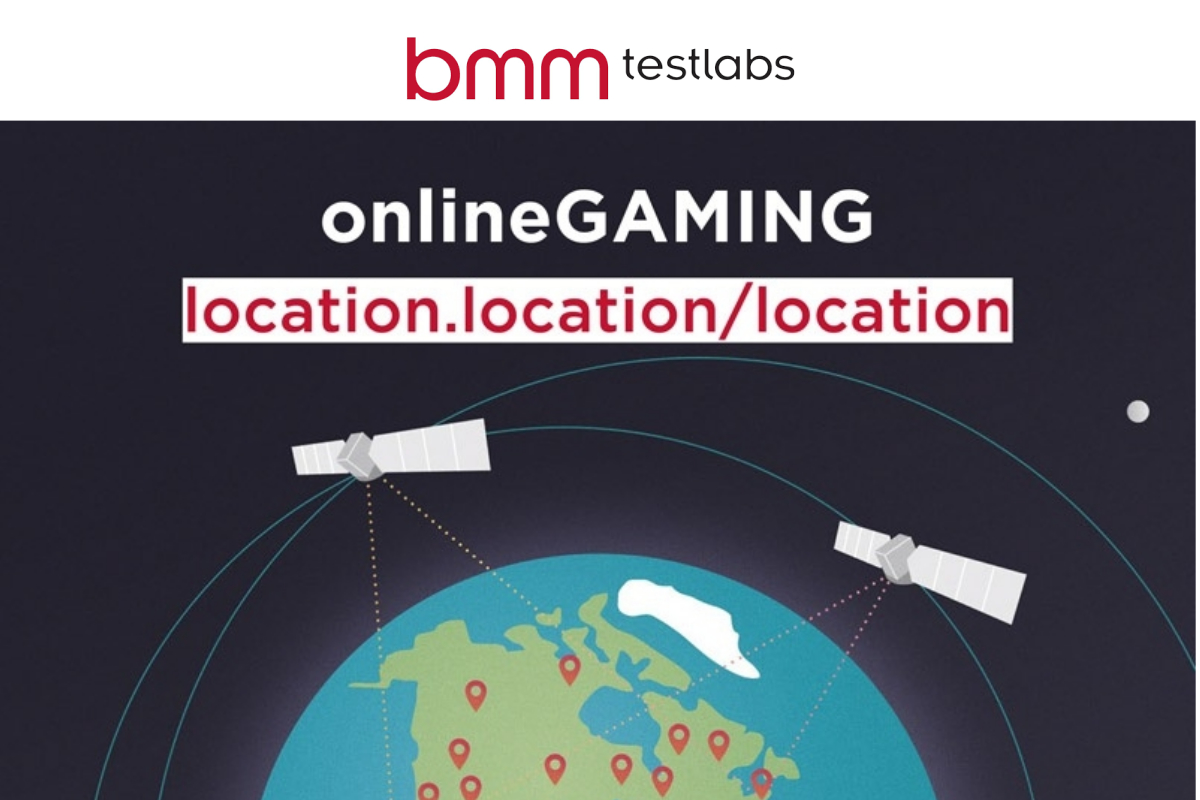 Reading Time:
1
minute
Online gambling is quickly becoming one of the fastest growing sectors of the industry.
Pundits, futurists and stakeholders all talk breathlessly about the boundless limits of virtual reality, the possibilities of new hardware, AI, social and multiplayer functionality. There are many good reasons for the optimism and excitement. The opportunities for technology and business to expand online are huge and growing exponentially every day.
This paper is not another swing at the crystal ball of the future of online gaming. The purpose of this paper is to outline some of the challenges facing this new frontier of gambling and to dive deeper into one fascinating facet that most people don't recognize until they are playing an online casino game while crossing state lines, geolocation.
The Premier Blockchain Lottery Operator Sets Itself To Be the Leading Game Aggregator for Blockchain Games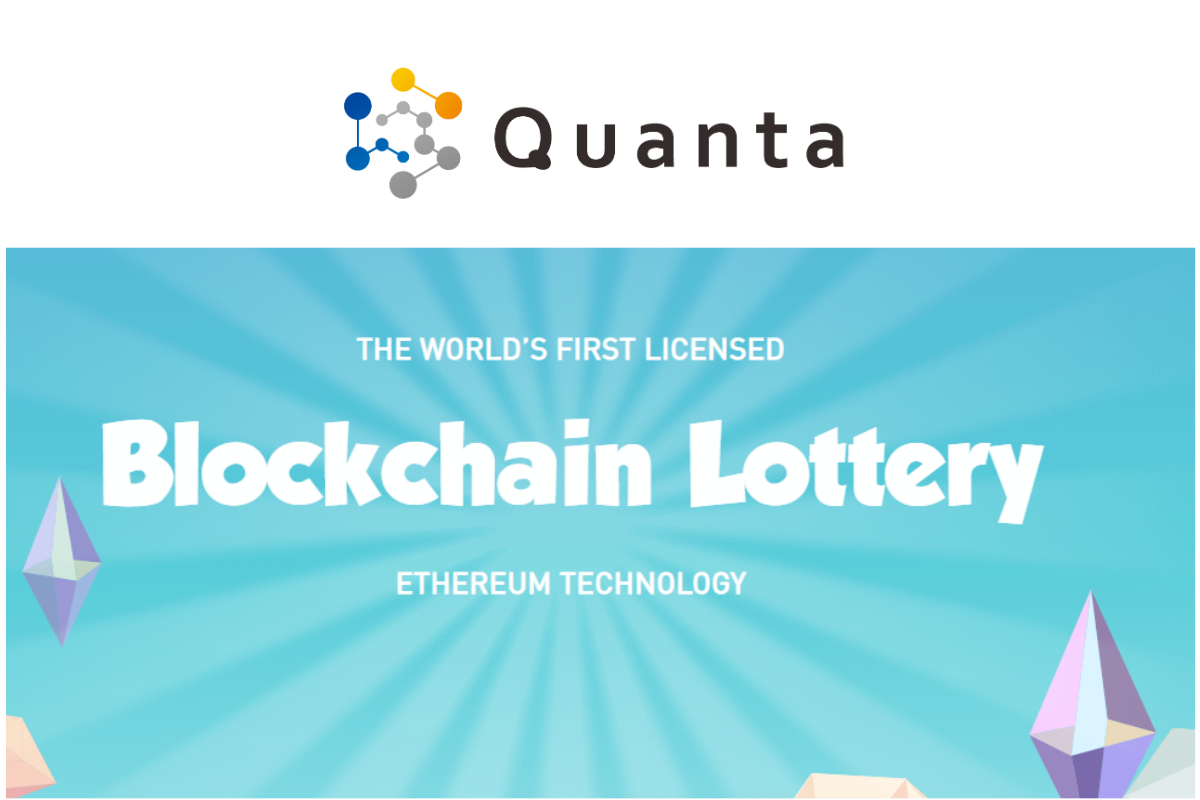 Reading Time:
2
minutes
Quanta Technology  the world's first licensed blockchain lottery operator recently laid out the roadmap for its business development and market expansion plans for the coming years. Of special interest are the plans to their Game Aggregator for blockchain games.
Quanta Game Aggregation aims to maximise game offerings for players by combining gaming content of multiple providers from both traditional lottery and blockchain gaming platforms. With the introduction of Quanta Game Aggregator Platform, in addition to the lottery games offered on Quanta's private blockchain, players' will have access to games from different blockchain networks.
The first version of the Game Aggregator Platform is scheduled to be published by the end of September, together with a new version of the Quanta Game Wallet for mobiles, that will support gameplay directly from the mobile application. Within this version, at least one game provider with its instant games will be introduced.
"The development of Quanta Game Aggregation is in line with our mission to leverage the gaming industry in the blockchain era," said Kostas Farris, Acting CEO and Director of Quanta. "As more traditional game providers turn to blockchain for their offerings, Quanta seeks to provide them with an interconnected centralized platform for easy distribution and comes with a large audience. At the same time, new players that do not have access to a local lottery will have the opportunity to choose from a big selection of games on a single trusted and transparent platform as well as dream about what could be."
Quanta Technology's vision is to make their in-game token, the Quanta Game Token ("QGT"), the main currency in Quanta's private blockchain environment and to be the intermediate token that will be used to play hundreds or even thousands of blockchain games. Players may exchange EHT for QGT and vice-versa and Quanta has plans to introduce BTC and FIAT currencies as acceptable payments as well in the near future.
Quanta currently runs a weekly prize draw, the 'Quanta Prize Draw', which is regulated by the Isle of Man Gambling Supervision Commission and has a range of prizes and a potential jackpot. In fact one lucky winner in the Isle of Man has very recently scooped the top prize. Look out for news about our latest Jackpot win on Facebook and Telegram.
Quanta is also the major shareholder of Naija Lottery which is currently one of the biggest game operators in Nigeria.
About Quanta:
Quanta Plc is an innovative blockchain-oriented company that utilizes smart contracts in order to ensure fully automated and transparent blockchain-powered solutions. Quanta Plc owns Quanta Technology Limited, operator of the world's first licensed blockchain-based gaming company on the Ethereum platform. Its products, including gaming platform, random number generator, token-centric payment gateway and game wallet are blockchain-powered and certified to ensure utmost trust and transparency in the gaming industry. The company employs Smart Contracts to offer full automation and integrity to lotteries. With the support of QNTU, utility token, Quanta leverages services to strengthen the customer's engagement. QNTU is currently trading on six renowned cryptocurrency exchanges including LATOKEN, Lykke, HitBTC, Bit-Z, and BitoPro.