Top 5 Open Source AI Solutions for Image Processing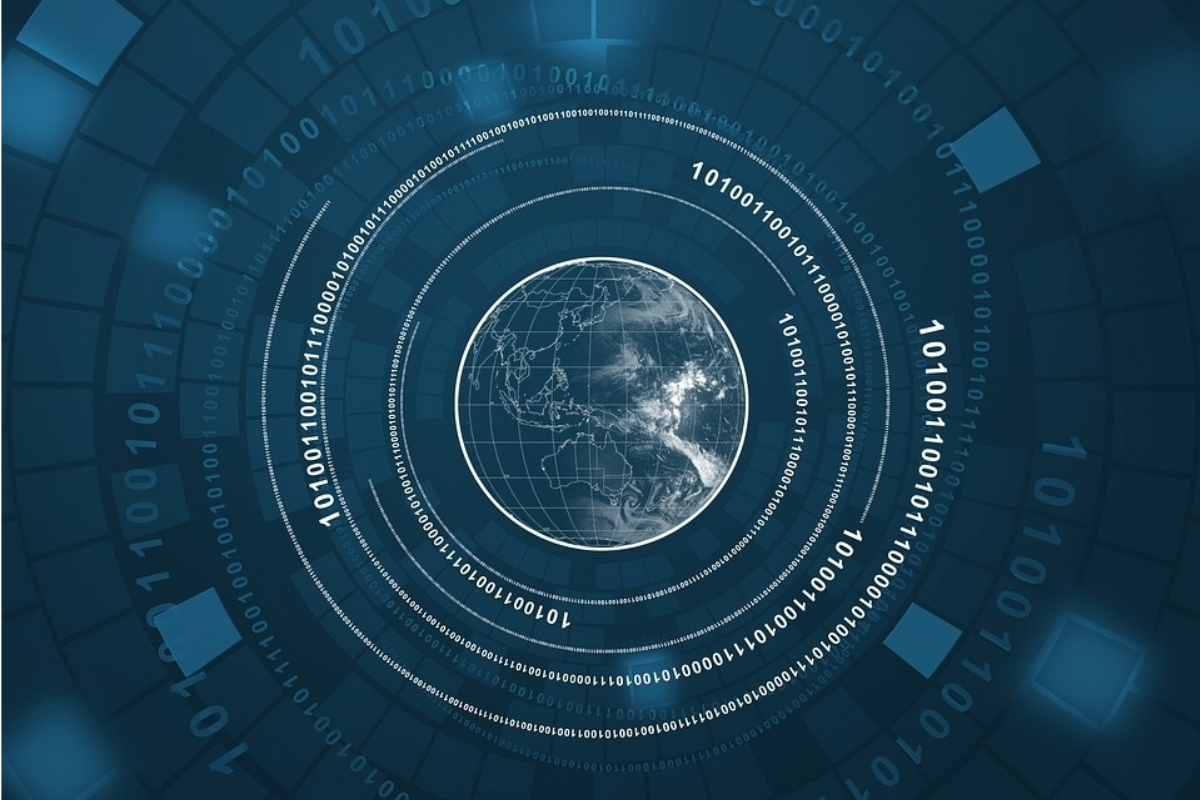 Reading Time:
4
minutes
A few decades or even years ago, self-driving cars and computers with a human-like vision were just a figment of the fantasy writer's imagination. But today, Artificial intelligence (AI) technologies allow cars to drive safely across busy streets and computers to interpret pictures almost like humans do.
Developers have made impressive progress on how to implement AI on image processing tasks. Furthermore, image processing solutions with AI are widely used in various fields, from medicine to law enforcement to cybersecurity and retail.
AI and machine learning make it possible for the machines to inherit new functionalities through the process of learning. Similarly to small kids, machines can gain the ability to acquire and understand visual information by processing massive amounts of images. To process so much data faster without compromising the final result, developers use image processing models based on machine learning and deep learning algorithms.
In particular, image processing and computer vision solutions use deep learning for accomplishing such complex tasks as:
Image classification

Object recognition

Object tracking

Image generation

Image retrieval
To implement some computer vision functionalities into your product, you'll need a large set of tools and resources: image datasets, libraries with code samples, frameworks for creating and training deep learning models. Fortunately, there are a lot of open-course services that you can use to make machine learning less of a mystery and ease the development of your own AI-based image processing solution.
Below, we take a closer look at the five best open source image processing solutions that you can apply to your projects:
OpenCV

TensorFlow

Keras

Caffe

Google Colab
Let's get started!
OpenCV
Open Source Computer Vision Library (OpenCV) is one of the most popular open source services for image processing. It's a free computer vision library that you can use to perform various image processing tasks:
Image acquisition

Image compression and decompression

Image enhancement and restoration

Image denoising

Image segmentation

Data extraction, and more
The library includes numerous algorithms and functions as well as special modules aimed at image processing tasks. Starting from the library version 3.1, there's also a deep learning module for building and training deep learning models.
With this module, you can use OpenCV to extract features from processed images, and then apply a machine learning model using one of the supported machine learning frameworks.
As of today, OpenCV supports a number of popular frameworks, including TensorFlow, PyTorch, and Caffe. The list of supported types of neural networks includes convolutional, deconvolutional, and recurrent neural networks.
The library is written in C++ and supports C++, Java, Python, and MATLAB interfaces.
TensorFlow
TensorFlow is an open-source machine learning framework created by Google. Initially, the project was started for research purposes of the Google Brain team. Today, however, TensorFlow is widely used by both small startups and large companies such as Dropbox, Intel, and Twitter.
You can use TensorFlow to process different types of data, but in relation to image processing, this framework works best for:
Image classification

Image recognition

Image segmentation

Image to image translation (

pix2pix

)
TensorFlow includes a set of libraries for creating and training custom deep learning models and neural networks. The framework supports Jupyter notebooks and provides a style guide with recommendations on writing readable, consistent code.
TensorFlow supports several popular programming languages, including C++, Python, Java, Rust, and Go. However, you can install third-party bindings for other languages, such as Ruby, Scala, or PHP.
Keras
Keras is an open-source Python library for creating deep learning models. It's a great solution for those who only begin to use machine learning algorithms in their projects as it simplifies the creation of a deep learning model from scratch. Keras is easy to manage and it is suitable for fast and simple prototyping of different types of neural networks.
The library was built on TensorFlow and is currently fully integrated into the framework. This means that you can write your deep learning model in Keras, as it has a much more user-friendly interface, and then easily implement a specific functionality or feature from TensorFlow in this model.
Keras can also be deployed on top of other popular AI frameworks such as Microsoft Cognitive Toolkit and Theano.
Caffe
Convolutional Architecture for Fast Feature Embedding (Caffe) is an open-source framework that can also be used for creating and training popular types of deep learning architectures. You can use Caffe to accomplish such tasks as image classification, segmentation, and recognition.
Caffe is written in C++ but it also has a Python interface. The framework supports both CPU- and GPU-based accelerated libraries such as NVIDIA cuDNN and Intel MKL. The framework also has a special database, Caffe Model Zoo, containing a set of pre-trained deep learning models. As of today, it offers four BAIR-trained models:
BAIR Reference CaffeNet

BAIR Reference R-CNN ILSVRC-2013

BAIR AlexNet

BAIR GoogLeNet
Model Zoo also includes a number of community models trained by other Caffe users. As for the types of supported neural networks, Caffe works best with convolutional neural networks (CNN) and feedforward networks. At the same time, it's not the best choice for training recurrent neural networks.
In 2017, Facebook launched Caffe2, an open-source framework for training and deploying deep learning models. And in 2018, Caffe2 was integrated with another popular AI framework, PyTorch.
Caffe2 comes with C++ and Python APIs and supports all popular platforms.
Google Colaboratory (Colab)
Google Colaboratory, or simply Colab, is one of the top image processing services. While it's rather a cloud service than a framework, you can still use Colab for building custom deep learning applications from scratch. With the help of Colab, you can perform such image processing tasks as image classification, segmentation, and object detection.
Google Colab eases the use of other popular AI-based tools such as OpenCV, TensorFlow, and Keras. The service uses Jupyter Notebooks, helping developers to share their knowledge, tips, and best practices on building AI-based applications. Plus, in contrast to other similar services, Colab offers free usage of both CPU- and GPU-based acceleration.
Conclusion
Machine learning models and algorithms help developers implement specific image processing functionalities into their products both quickly and easily. However, building a custom machine learning model or neural network requires lots of resources and a high level of technology expertise. With the help of the listed open-source tools, libraries, and frameworks, you can simplify the process of leveraging Artificial Intelligence technologies to your benefit.
This article is a contribution from Marcell Gogan.  Marcell is a specialist within digital security solutions, business design and development, virtualization and cloud computing, R&D projects, establishment and management of software research direction – working with Ekran System. He also loves writing about data management and cybersecurity. 
Enlabs Reorganises its Senior Management Team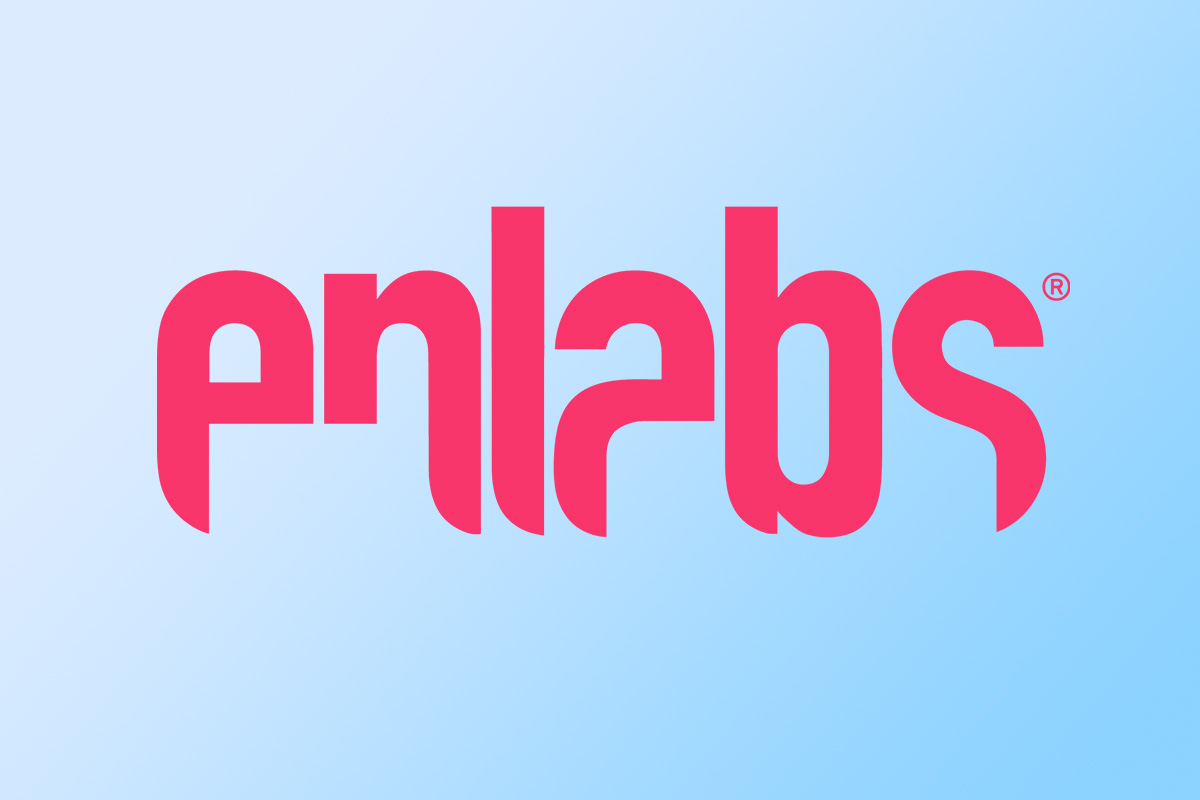 Reading Time:
< 1
minute
Enlabs has made a number of changes to its management team. The company has appointed George Ustinov as its COO and Adam Jonsson as CFO. This is done as part of a larger reorganisation to further increase efficiency in the company.
George Ustinov, who has been employed since 2017 and CFO since 2018, will be given operational responsibility for the Group as a result of his new role as COO. Ustinov holds a bachelor's degree in economics and management from the University of Latvia.
Adam Jonsson takes over the position as CFO after being employed since the beginning of 2018 as Controller and also Head of Investor Relations. Prior to Enlabs, Jonsson worked for three years at the PwC audit firm. Jonsson holds a bachelor's degree in economics and management from Lander University, USA.
"George has done a very good job as CFO and has gradually become more involved in the operational work. As we now prepare for the next growth phase, I want George to be able to dedicate full time to developing the operational business as COO and deputy CEO. Adam has been responsible for many of the financial parts already and has been part of the management team for the past year as responsible for investor relations matters, so it feels natural that he assumes the CFO role," Enlabs president and chief executive Robert Andersson said.
ICU and Spectral technology take centre stage at EAG 2020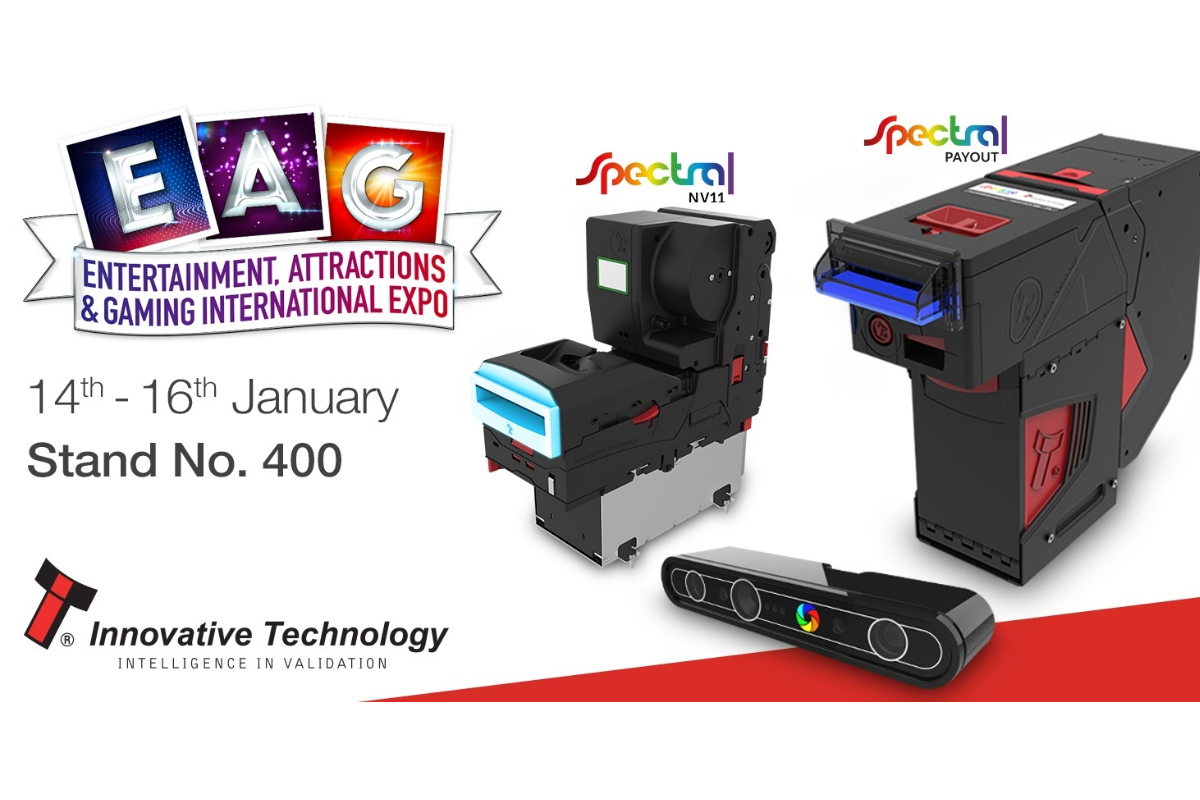 Reading Time:
2
minutes
The gaming exhibition calendar for 2020 kick starts with EAG in London which takes place on 14 – 16 January 2020 at the ExCeL convention centre.  Leaders in cash validation, Innovative Technology, plan to have their latest Spectral Technology products and ICU age verification device centre stage on the stand.
Andy Bullock, Senior Business Manager commented, "EAG provides a platform for us to showcase new and exciting products and essentially launches our exhibition plan for 2020.  This year we will be focussing on showing EAG visitors the advantages of using Spectral Technology when validating and recycling cash. We are looking forward to showcasing our new Spectral Payout recycler ideal for high volume applications requiring multi-denomination recycling at fast speeds.  This advanced version of the SMART Payout offers a huge 80 note recycling capacity and can store and recycle all denominations from a given currency helping to manage float levels more efficiently and keep machines operational. Using Spectral Technology, it has the added benefit of offering complete note image capture (highest spectral coverage) to authenticate banknote validity and protect against fraudulent and stained notes."
Andy continued, "The NV9 Spectral is also now gaining momentum in the gaming and amusement industry and customers are eager to extend their recycling capabilities by adding a compatible note float module (NV11 Spectral). This gives a fast and secure means of note recycling to ensure float levels and downtime are reduced. Installing this unit in conjunction with the SMART Coin System (SCS) – a bulk coin validator, mixed coin hopper and recycler in one, results in fast, multi-denomination recycling for both notes and coins.  The SCS has a market leading coin hopper capacity with payout speeds of up to 12 coins per second, eliminating coin starvation, the need for multiple hoppers and improving cashflow."
"Since the introduction of ICU age verification earlier in the year we have been developing this product to include facial recognition technology and look forward to demoing this to the industry at EAG. These new features use facial recognition to identify those who have willingly self-excluded or have been excluded.  Supporting responsible gambling is imperative for the gaming industry and should be a key part of any corporate social responsibility policy. ICU can help ensure compliance with age restrictions to safeguard children and prevent underage gambling plus provide easy implementation of the self-exclusion scheme."
ICU boasts a high level of accuracy with a proven 96% success rate in detecting under 18's and compared to a human accuracy rate of 69% it outperforms humans across all age ranges. ICU is also listed in first place (99.8% accuracy) on the Labeled Faces in the Wild (http://vis-www.cs.umass.edu/lfw/) – a public benchmark for face verification.  It uses artificial intelligence and ITL's own algorithms to recognise faces and verify age.
Concluding Andy said, "We are looking forward to showcasing our latest products and technologies at EAG so make sure you come and see us on stand 400."
Microgaming ushers in a wave of diverse titles this December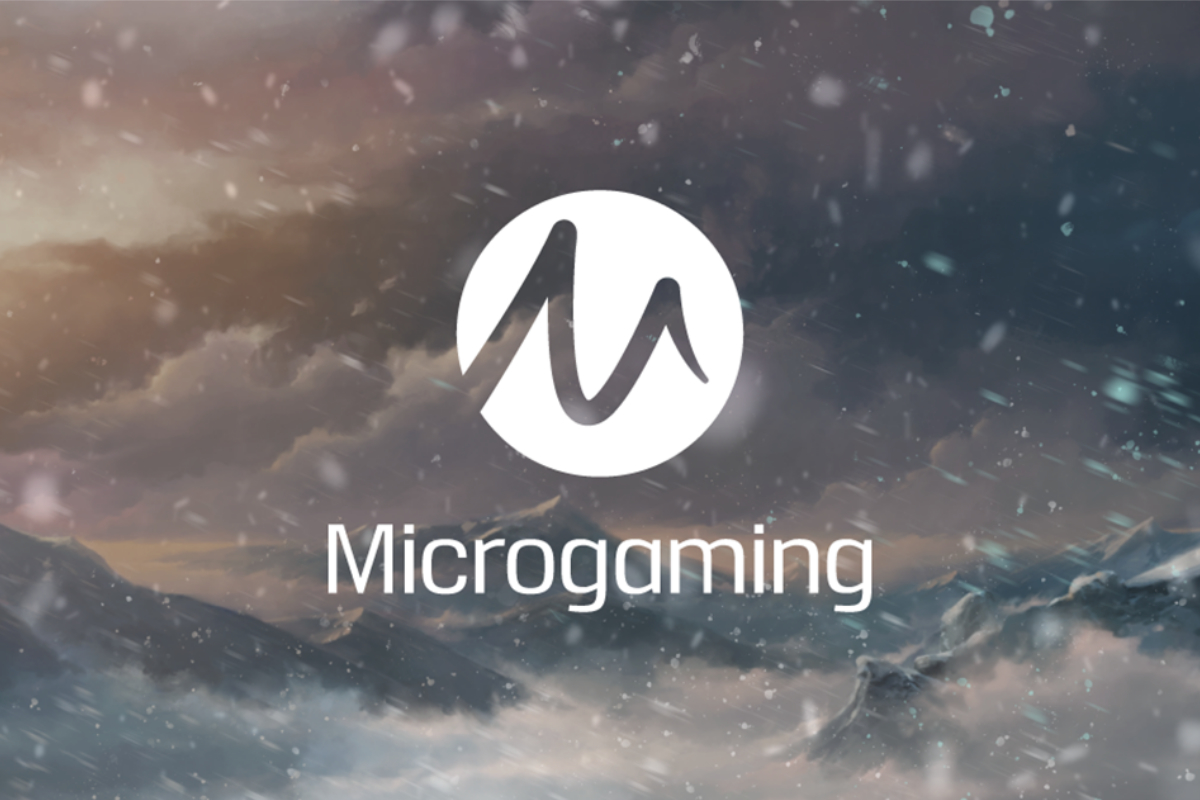 Reading Time:
2
minutes
Microgaming is set to deliver an entertaining display of vibrant content this festive season, with new and exclusive titles forming a compelling showcase this month.
Throughout December, leading software supplier Microgaming is offering a diverse roster of exclusive high-quality games from its network of independent studios and game development partners, to meet the needs of its customers worldwide. Players can immerse themselves in all the captivating artwork and unique features of Microgaming's December releases.
The adventure begun on 3 December in the jungles of West Asia with the release of Ivory Citadel™, developed exclusively by Just For The Win. Shrouded in mystery and adorned with marble, stone, ivory, and flames, the five-reel, 20-payline slot is filled with superb visuals and exciting features, including Mystery Symbols, free spins, and three wild symbols.
Staged in an ancient temple in the snowy mountains, North Storm™ (Rabcat) lures players into a mystical world full of treasures. Scheduled to launch on Microgaming's award-winning platform on 5 December, this five-reel, 25-payline fantasy-themed slot offers a strong feature line-up, including Bonus Falls, where symbols in winning combinations disappear and new symbols fall down to close the gaps, and the Increasing Multiplier, which is doubled to 8x in the free spins feature, offering rewarding win potential.
Due for release on 10 December, Treasures of Lion City (Pulse 8 Studios) brings intriguing adventures to life in the form of a thrilling five-by-three reel, 25-payline online slot, where stone buildings, statues and temples lie hidden in the deepest sea in the East. The game features Microgaming's popular Rolling Reels™ mechanic and a Win Meter feature, which includes multipliers of up to 27x, creating excellent win potential of up to 2,600x the initial bet.
The craic looks mighty in Stumpy McDoodles (Foxium), a five-by-four reel, Irish-themed slot bringing a unique slant through its party atmosphere, a pair of mischievous characters and a hatful of features, including a pot of gold in the base game that reveals Stumpy Random Wilds and Random Multipliers. Players can utilise Foxify™, which increases the multiplier values awarded during the feature. Players get a second chance at triggering free spins with Rainbow Re-spin. During free spins, players collect coins for wilds and multipliers that progress through the remainder of the feature up to a 34x multiplier. Set to launch on 17 December, Stumpy McDoodles is loaded with charm and offers a never-ending party, filled with great rewards.
With an array of spectacular content planned, along with a wealth of existing Christmas-themed games, Microgaming customers can expect even further variety and more targeted, engaging gameplay throughout the month of December.
"Microgaming continues to diversify its exclusive content offering this December, along with popular partner games. Each new release is packed with thrilling features, formats and unique themes, offering operators incredible choice. 2019 has been a particularly exciting and busy year for Microgaming, with more than 40 feature-rich exclusive new games released, including blockbuster branded titles such as the action-packed Lara Croft® Temples and Tombs™ and Village People® Macho Moves online slots. We're looking forward to building on that momentum as we head into 2020, when we will be revealing another wave of exciting releases and announcements to shake up the new year." – James Buchanan, Director of Global Operations at Microgaming.