Denmark in the focus with industry experts, Birgitte Sand, Sissel Weitzhandler and Morten Ronde in Vilnius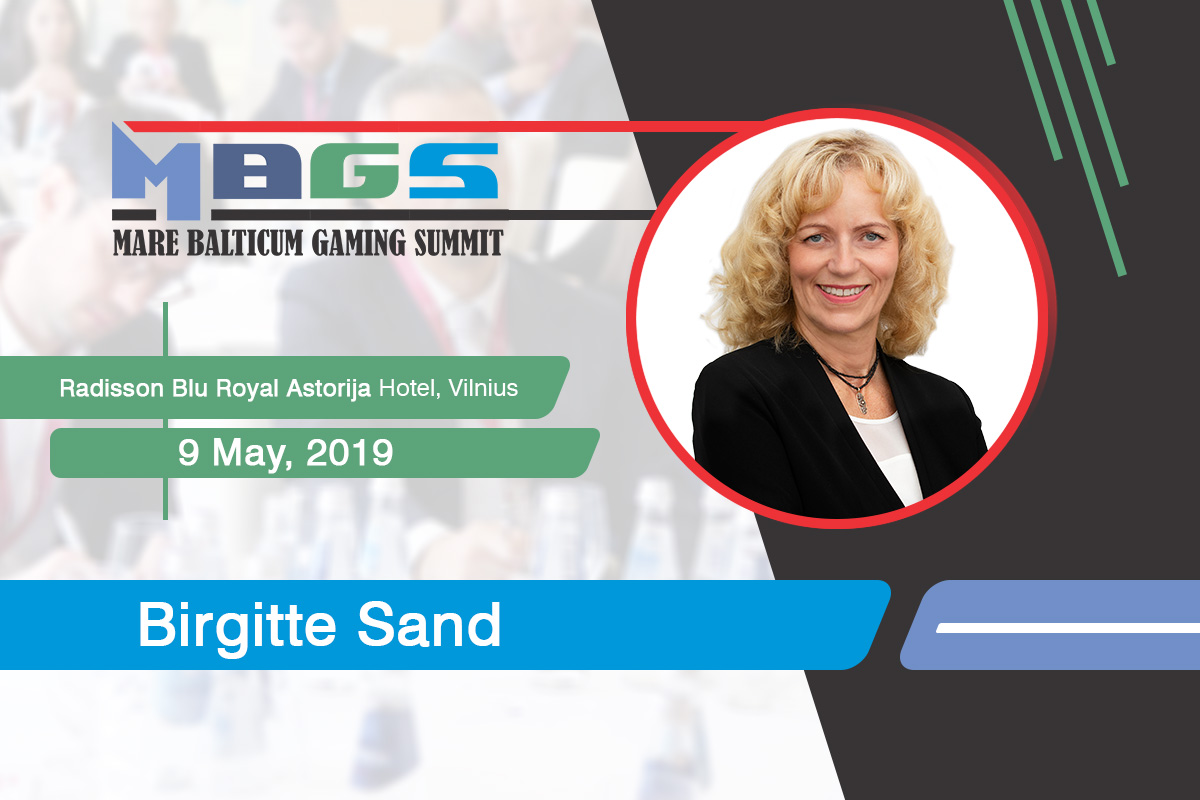 Reading Time:
5
minutes
Birgitte Sand (Director of the Danish Gambling Authority), Sissel Weitzhandler (Group Compliance Manager at Play'n GO) and Morten Ronde (CEO at Danish Online Gambling Association and Managing Partner at Nordic Gambling) to share their views from all angles about the Danish and Scandinavian gambling industry at the second edition of MARE BALTICUM Gaming Summit, also known as the Baltic and Scandinavian Gaming Summit and Awards.
MARE BALTICUM Gaming Summit will take place on the 9th of May at Radisson Blu Royal Astorija Hotel and is gathering the gambling industry from the Baltic and Scandinavian regions for a full day of quality learning and networking with like-minded peers, regulators and representatives of the industry media.
Register here or View the Agenda!
Increased consumer spending across sports betting and online casino helped to push gross gaming revenue in Denmark up 5.7% year-on-year to DKK9.74bn (€1.30bn) in 2018, according to official figures published by the Danish Gambling Authority (Spillemyndigheden).
The 2018 total is up by DKK520m on DKK9.22bn reported in the previous year, as the Danish market was boosted by the 2018 Fifa World Cup, which took place from June 14 to July 15 last year.
Meanwhile, a new code of conduct for gaming operators active in Denmark was published last month, with the aim of strengthening consumer protection and lowering the risk of gambling addiction in the country.
Due to come into force on July 1, 2019, the code aims to set limits and offer tools that go beyond regulatory requirements to help protect consumers.
Just recently, Denmark's gambling regulator has warned its online gambling licensees to be upfront with customers regarding so-called 'free' bonus offers.
The statement is reminding online licensees about the Danish Consumer Ombudsman's February 2016 statement regarding the use of the word 'free' in marketing material related to bonus offers if said offer involved a turnover requirement.
At MARE BALTICUM Gaming Summit, Birgitte Sand (Director of the Danish Gambling Authority), Sissel Weitzhandler (Group Compliance Manager at Play'n GO) and Morten Ronde (CEO at Danish Online Gambling Association and Managing Partner at Nordic Gambling) will take part in a special IMGL MASTERCLASS™ which is titled "It's Hot in the Nordics: IMGL Mega-Panel", giving you the opportunity to hear first-hand the updates from the Danish regulator.
Birgitte Sand, Director, Danish Gambling Authority
Birgitte Sand is Director of the Danish Gambling Authority. She took up her current position in 2008 after several years of work as a member of the Executive Board of the Copenhagen Tax Center.
Birgitte Sand holds a master's degree in Law from the University of Copenhagen; 1985.
She started her career in the Danish court of Taxation and moved on to a wide range of different tasks and management positions in the Ministry of Taxation covering legal advice on corporate tax structures and tax on private companies and property, the central IT department and projects regarding leadership, innovation, strategy, change of organizational structures and the development of a nationwide IT salary system. She was for many years also a member of the Board covering the nationwide planning of tax compliance projects.
Since late 2011 Birgitte Sand has been a member of the International Association of Gaming Regulators (IAGR) Board of Trustees and chair of the IAGR Membership Subcommittee; she has served as Vice President of the association since October 2013 and served as IAGR President until October 2015.
Birgitte Sand is a frequent speaker at international gambling conferences, where topics like the Danish model for gambling regulation and the Danish self-exclusion system are on the agenda.
The international cooperation is very close to Birgitte Sand's heart, as well as creating a strong, dialogue-based relationship between regulators and the industry.
In 2017, Birgitte Sand received the award "European Regulator of the Year" from the International Masters of Gaming Law (IMGL). The prize is awarded to a person whose work with gambling regulation is particularly remarkable and Birgitte Sand received it for contributing to the high standard and regulation of the Danish gaming market and for her remarkable contributions to international regulatory work.
Sissel Weitzhandler, Group Compliance Manager at Play'n GO
Sissel Weitzhandler has since 2011 been in the gambling industry. She is a compliance specialist, managing multiple groups of companies that have successfully secured and maintained gaming licenses in multiple European and non-European jurisdictions. Sissel has vast experience managing technical, legal and regulatory compliance teams and an in-depth understanding in operator and supplier opportunities and challenges. She is dedicated to growing businesses by accessing new and emerging markets while promoting a culture of compliance across organizations with a focus on the remote gaming industry. Passionate about international law, business and relations, and holds a post-grad in War Studies from Kings College London and an undergraduate in International Relations from London's University of Westminster. Sissel has been in various forums and specialist groups including EU Commission round-table workshops.
Morten Ronde, EO at Danish Online Gambling Association and Managing Partner at Nordic Gambling
Morten Ronde has 19 years of experience from working in the gambling industry.
His background is in gambling regulation. He started his career in the Danish State Lottery and worked later 12 years as legal counsel for the Danish Gambling Authority. During his time as a regulator, he drafted the Danish online gambling reform that allowed for open licensing of betting and online casino operators in Denmark. The Danish gambling model is still considered one of the best gambling regimes in the world and has inspired many countries to adopt similar regulation.
Morten received the "European Regulator of the Year Award" in 2010 from the International Masters of Gaming Law.
Since 2012 Morten has been working in the private sector of the gambling industry and has been advising clients in all sectors of the industry on regulatory affairs issues.
Morten acts as CEO of the Danish Online Gambling Association (DOGA), a trade association for online gambling operators in Denmark and as Director of Education and Association Development of the International Masters of Gaming (IMGL), the pre-eminent global gambling law network.
Make sure you take advantage of this unique opportunity of learning and networking with the gambling industry in the Baltic and Scandinavian region via the MARE BALTICUM Gaming platform which has been launched in 2018 and is committed to bringing together industry shareholders and government officials from the Baltic and Scandinavian region on a yearly base.
Browse the official event website here: www.marebalticumgaming.com
Five Latvian Gambling Operators Sign Responsible Gambling Agreement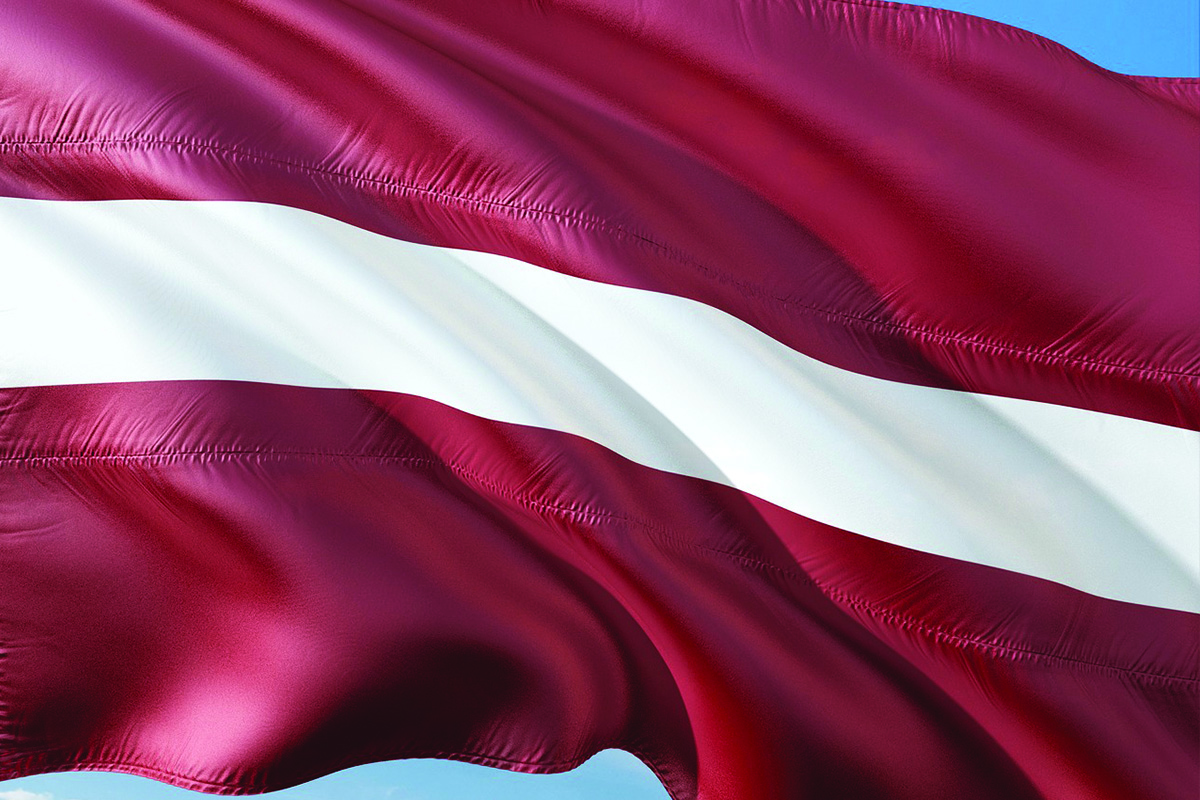 Reading Time:
1
minute
Five gambling operators have signed an agreement to improve the responsible gaming standards in Latvia. The five operators are Paf (Pafbet in Latvia), Betsafe, Optibet, 11.lv and Feniksscasino.
"Among other things, we will introduce facilities for self-tests, deposit limits, the closing of specific game categories, proactive information on responsible gaming and a whole host of other measures. It will be a clear improvement on what the gambling law in Latvia requires," Rihards Streikis, Paf's manager in Latvia said.
"Paf's licensed brand in Latvia, Pafbet, may currently have a small part of the market but we have the most developed responsible gaming. We are an example for the other operators," Rihards Streikis said.
Synot Games Signs Deal with Latvian Operator 11.lv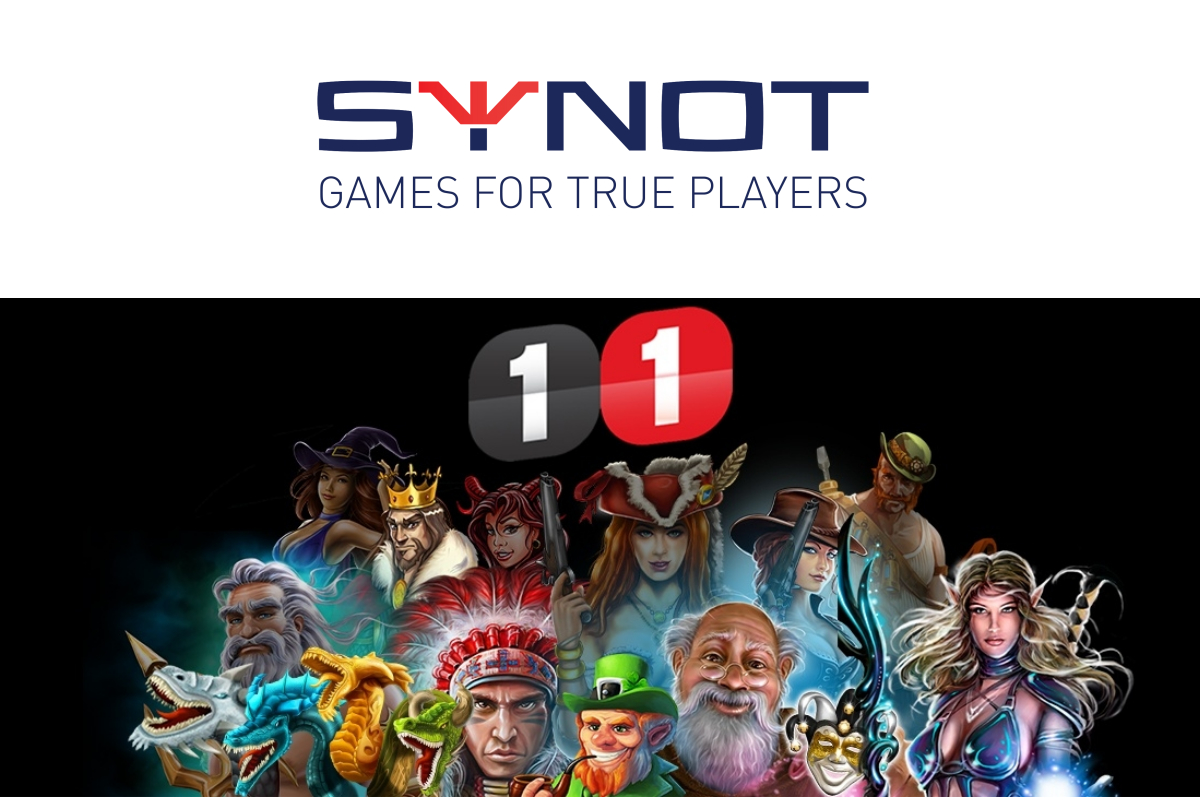 Reading Time:
1
minute
SYNOT Games has signed a deal with 11.lv, the leading online casino in Latvia. As per the deal, the customers of 11.lv can play SYNOT Games' hot and infernal Hell Mania, classic fruity slot Respin Joker and many more.
"We are excited to expand our portfolio in the Baltic area and bring our games through such a strong partner as 11.lv on this market," Ivan Kodaj, CEO of SYNOT Games said.
"We are very pleased to release SYNOT Games content to our customers. We believe in providing our players with the biggest possible choice of Latvia certified casino content and letting them choose what games they prefer. We are confident that SYNOT Games will quickly acquire their place in our customers' list of preferences. We have seen content with land-based presence in the market gaining online traction quite fast," Janis Tregers, CEO and Founder of 11.lv said.
Latvian Government Supports Gambling Tax Hike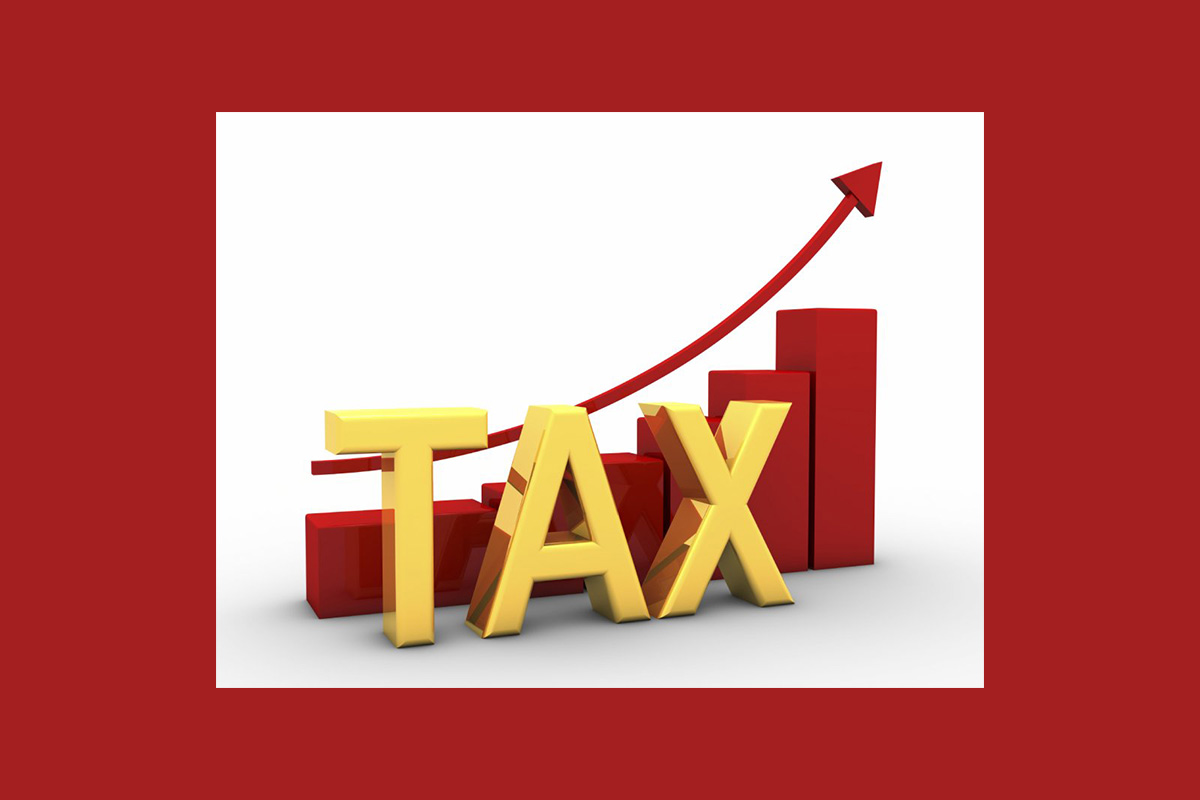 Reading Time:
1
minute
Latvia's Cabinet of Ministers has supported the Finance Ministry's proposed Law amendments on Lotteries and Gambling Fee and Tax, providing for an increase in gambling tax next year.
The existing tax for gambling machines is EUR 4164. In 2020, it will be EUR 6000. The law amendments will also increase the gambling tax rate for roulette, cards and dice games from EUR 23400 to EUR 28080.
It is also planned to change gambling tax revenue division between the state and municipal budgets, providing gambling tax revenue – 90% for the state budget and 10% to budgets of municipalities in which gambling is organised. The current ratio is 75% for the state budget and 25% for municipal budgets.
Raising the tax rate by 44% or EUR 6000 per gambling machines, it is expected the number of gambling machine numbers to decline by 5% – from 8680 to 8247 per year.