Denmark in the focus with industry experts, Birgitte Sand, Sissel Weitzhandler and Morten Ronde in Vilnius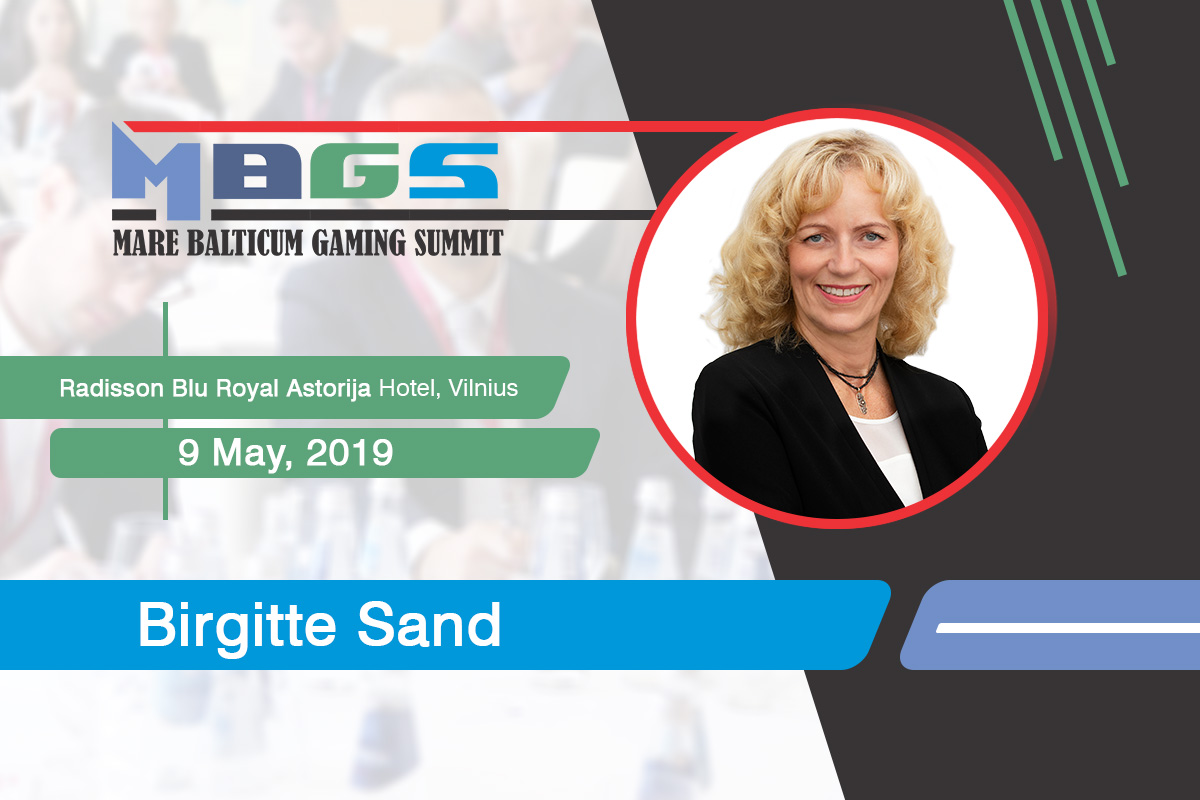 Reading Time:
5
minutes
Birgitte Sand (Director of the Danish Gambling Authority), Sissel Weitzhandler (Group Compliance Manager at Play'n GO) and Morten Ronde (CEO at Danish Online Gambling Association and Managing Partner at Nordic Gambling) to share their views from all angles about the Danish and Scandinavian gambling industry at the second edition of MARE BALTICUM Gaming Summit, also known as the Baltic and Scandinavian Gaming Summit and Awards.
MARE BALTICUM Gaming Summit will take place on the 9th of May at Radisson Blu Royal Astorija Hotel and is gathering the gambling industry from the Baltic and Scandinavian regions for a full day of quality learning and networking with like-minded peers, regulators and representatives of the industry media.
Register here or View the Agenda!
Increased consumer spending across sports betting and online casino helped to push gross gaming revenue in Denmark up 5.7% year-on-year to DKK9.74bn (€1.30bn) in 2018, according to official figures published by the Danish Gambling Authority (Spillemyndigheden).
The 2018 total is up by DKK520m on DKK9.22bn reported in the previous year, as the Danish market was boosted by the 2018 Fifa World Cup, which took place from June 14 to July 15 last year.
Meanwhile, a new code of conduct for gaming operators active in Denmark was published last month, with the aim of strengthening consumer protection and lowering the risk of gambling addiction in the country.
Due to come into force on July 1, 2019, the code aims to set limits and offer tools that go beyond regulatory requirements to help protect consumers.
Just recently, Denmark's gambling regulator has warned its online gambling licensees to be upfront with customers regarding so-called 'free' bonus offers.
The statement is reminding online licensees about the Danish Consumer Ombudsman's February 2016 statement regarding the use of the word 'free' in marketing material related to bonus offers if said offer involved a turnover requirement.
At MARE BALTICUM Gaming Summit, Birgitte Sand (Director of the Danish Gambling Authority), Sissel Weitzhandler (Group Compliance Manager at Play'n GO) and Morten Ronde (CEO at Danish Online Gambling Association and Managing Partner at Nordic Gambling) will take part in a special IMGL MASTERCLASS™ which is titled "It's Hot in the Nordics: IMGL Mega-Panel", giving you the opportunity to hear first-hand the updates from the Danish regulator.
Birgitte Sand, Director, Danish Gambling Authority
Birgitte Sand is Director of the Danish Gambling Authority. She took up her current position in 2008 after several years of work as a member of the Executive Board of the Copenhagen Tax Center.
Birgitte Sand holds a master's degree in Law from the University of Copenhagen; 1985.
She started her career in the Danish court of Taxation and moved on to a wide range of different tasks and management positions in the Ministry of Taxation covering legal advice on corporate tax structures and tax on private companies and property, the central IT department and projects regarding leadership, innovation, strategy, change of organizational structures and the development of a nationwide IT salary system. She was for many years also a member of the Board covering the nationwide planning of tax compliance projects.
Since late 2011 Birgitte Sand has been a member of the International Association of Gaming Regulators (IAGR) Board of Trustees and chair of the IAGR Membership Subcommittee; she has served as Vice President of the association since October 2013 and served as IAGR President until October 2015.
Birgitte Sand is a frequent speaker at international gambling conferences, where topics like the Danish model for gambling regulation and the Danish self-exclusion system are on the agenda.
The international cooperation is very close to Birgitte Sand's heart, as well as creating a strong, dialogue-based relationship between regulators and the industry.
In 2017, Birgitte Sand received the award "European Regulator of the Year" from the International Masters of Gaming Law (IMGL). The prize is awarded to a person whose work with gambling regulation is particularly remarkable and Birgitte Sand received it for contributing to the high standard and regulation of the Danish gaming market and for her remarkable contributions to international regulatory work.
Sissel Weitzhandler, Group Compliance Manager at Play'n GO
Sissel Weitzhandler has since 2011 been in the gambling industry. She is a compliance specialist, managing multiple groups of companies that have successfully secured and maintained gaming licenses in multiple European and non-European jurisdictions. Sissel has vast experience managing technical, legal and regulatory compliance teams and an in-depth understanding in operator and supplier opportunities and challenges. She is dedicated to growing businesses by accessing new and emerging markets while promoting a culture of compliance across organizations with a focus on the remote gaming industry. Passionate about international law, business and relations, and holds a post-grad in War Studies from Kings College London and an undergraduate in International Relations from London's University of Westminster. Sissel has been in various forums and specialist groups including EU Commission round-table workshops.
Morten Ronde, EO at Danish Online Gambling Association and Managing Partner at Nordic Gambling
Morten Ronde has 19 years of experience from working in the gambling industry.
His background is in gambling regulation. He started his career in the Danish State Lottery and worked later 12 years as legal counsel for the Danish Gambling Authority. During his time as a regulator, he drafted the Danish online gambling reform that allowed for open licensing of betting and online casino operators in Denmark. The Danish gambling model is still considered one of the best gambling regimes in the world and has inspired many countries to adopt similar regulation.
Morten received the "European Regulator of the Year Award" in 2010 from the International Masters of Gaming Law.
Since 2012 Morten has been working in the private sector of the gambling industry and has been advising clients in all sectors of the industry on regulatory affairs issues.
Morten acts as CEO of the Danish Online Gambling Association (DOGA), a trade association for online gambling operators in Denmark and as Director of Education and Association Development of the International Masters of Gaming (IMGL), the pre-eminent global gambling law network.
Make sure you take advantage of this unique opportunity of learning and networking with the gambling industry in the Baltic and Scandinavian region via the MARE BALTICUM Gaming platform which has been launched in 2018 and is committed to bringing together industry shareholders and government officials from the Baltic and Scandinavian region on a yearly base.
Browse the official event website here: www.marebalticumgaming.com
Latvia's Gambling Regulator to Offer Psychologist Support to Problem Gamblers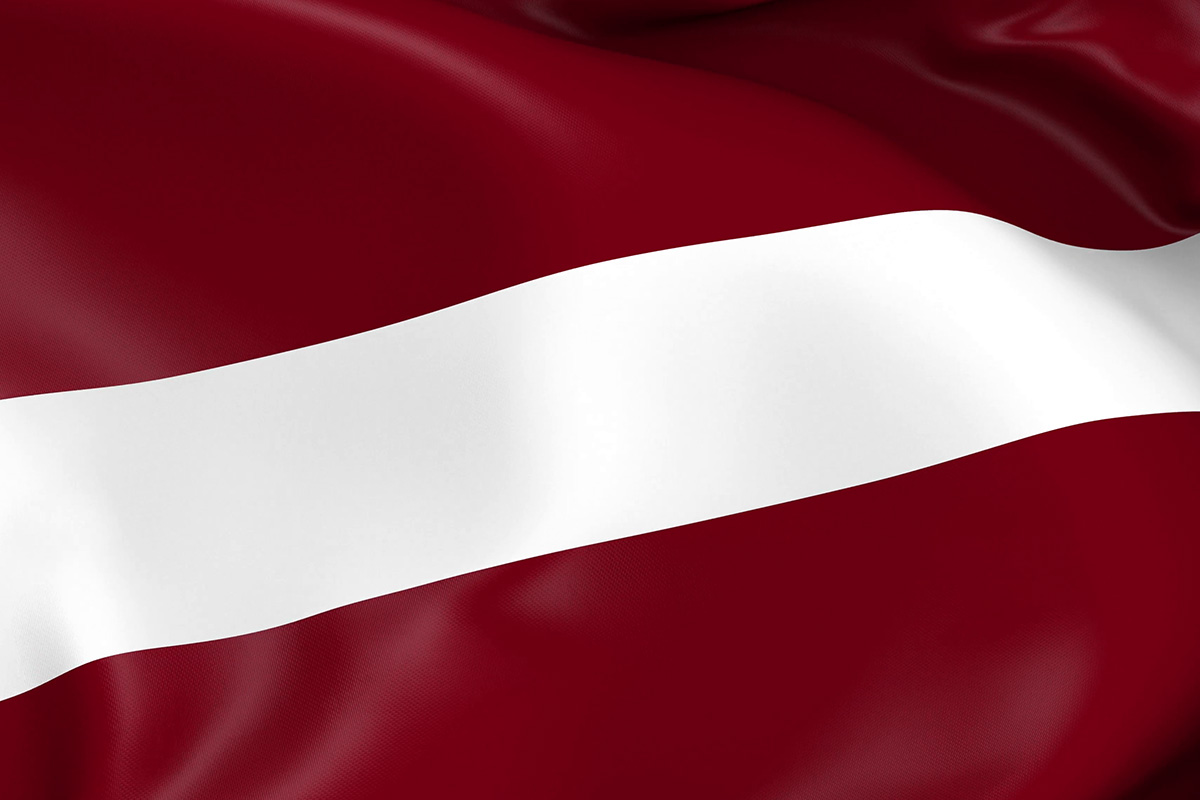 Reading Time:
1
minute
Latvia's gambling regulator, the Lotteries and Gambling Supervisory Inspection (IAUI), is going to provide state-funded psychologist support to problem gamblers in the country.
The gambling regulator announced that Magdalēna Pranaite, the famous psychologist in Latvia, would be delivering the sessions on every weekday from 8:30 to 17:00 at its premises in the Latvian of Riga, free of charge. The family members of problem gamblers will also have access to specialised sessions.
"When gambling becomes addictive, not only the player suffers, but also people close to them and they need the help of their whole family. However, it's up to the player to take the first step themselves. A psychologist can help them take this first step, which involves recognising, accepting and finding solutions to a problem," IAUI said.
IAUI also said that those who are willing to have psychologist support can now contact them and register.
Enlabs: Launching live casino from Evolution Gaming in Estonia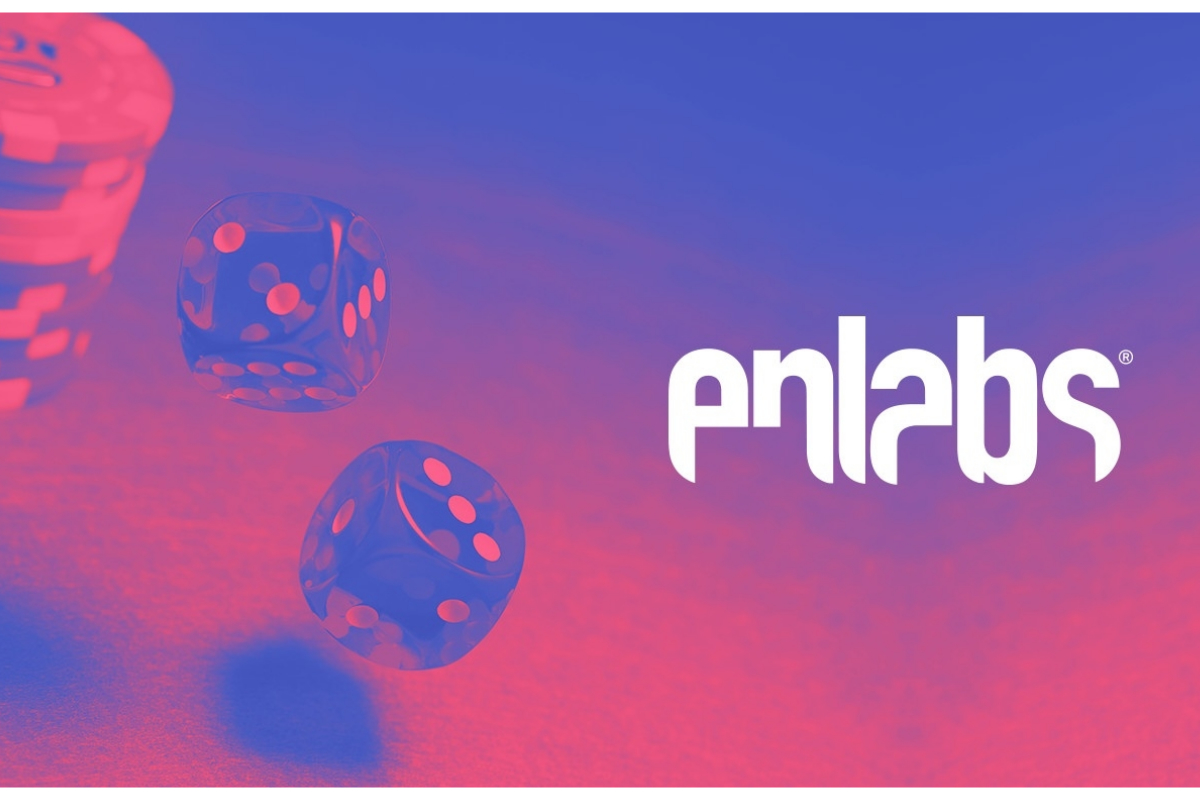 Reading Time:
2
minutes
Enlabs continues its product development with the launch of live casino from Evolution Gaming in Estonia via Optibet, the Baltics leading gaming brand.
In line with the company's strategy of having the best and most complete experience for their customers across the Baltics this is yet another step in positioning Optibet as the obvious choice for the customer.
The Estonia launch is the first stage of a long-term collaboration with Evolution Gaming, the world's leading live casino provider.
"I believe that live casino represents a big opportunity for Enlabs in the Baltics and beyond, our decision to partner with Evolution Gaming is a clear indication of this. This new provider addition is the most important live casino product improvement in Enlabs history. Live casino has become a popular product and the fact that Evolution Gaming is the market leader in this vertical, we have no doubt that this partnership will generate continued growth for what is already our fastest growing brand. The Evolution Gaming integration is part of a larger focus on the live casino vertical. To compliment this new provider arrival, we have also revamped our live casino lobby and have improved our promotional capabilities. I look forward to seeing the results of this hard work and rolling out these product improvements into our other markets as well" says Chris Davis, Head of Product.
Robert Andersson, CEO and President continues: "With this, we have delivered on all our launch plans for Q2 and will continue our plans for Q3 and Q4. On top of many minor launches and updates we have now also delivered BestCasino for the US, the new betting product in Lithuania, Poker and now Evolution Gaming in Estonia. All this sets us up for a strong finish to the year and further strengthens our position as the most competitive operator in the Baltics and beyond."
About ENLABS:
ENLABS stands for Entertainment Laboratories. We are a company that creates entertainment through innovative thinking within three business areas: Gaming, Media and Solutions. The corporate group has offices in Tallinn, Riga, Vilnius, Malta, Marbella and Stockholm. The operating subsidiaries hold national licenses for their operations and the Group employs approximately 200 employees. ENLABS AB is listed on Nasdaq First North in Stockholm. The company's Certified Adviser is Redeye, +46 (0) 8 121 576 90, Certifiedadviser@redeye.se For more information, visit enlabs.se
Latvia Launches Receipt Lottery to Promote Voluntary Fulfilment of Tax Obligations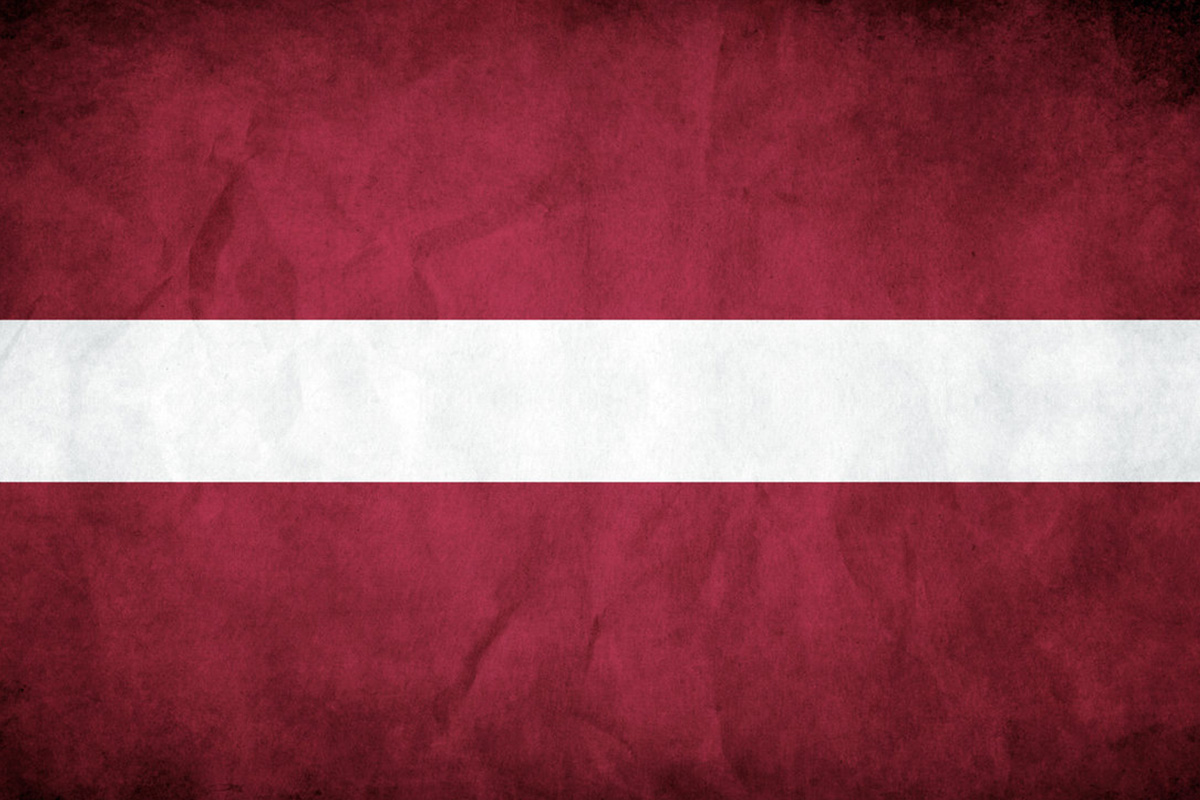 Reading Time:
1
minute
Receipt lottery has been launched in Latvia to promote the voluntary fulfilment of tax obligations.
"There is no age limit to participate in the lottery. Children can also take part to learn that one ought always to take the receipt. In order to participate in the lottery, a receipt, cheque, or a ticket has to be registered on cekuloterija.lv by providing some information. No personal data is required – you only have to provide a phone number so that VID could contact you in case of a win. The winner would then have to come to VID and fill in an application to receive the prize. Only then will the winner be identified," Anna Šapalova, the Project Manager of VID's receipt lottery explained.
The results of the lottery will be available on VID and "Latvijas Loto" websites or live on the Superbingo Television program. The winner will also be notified by phone. The monthly prize will consist of 30,000 euros, whereas, the yearly prize will be 70,000 euros.