IMGL MASTERCLASS™ at MARE BALTICUM Gaming Summit 2019 – It's Hot in the Nordics: IMGL Mega-Panel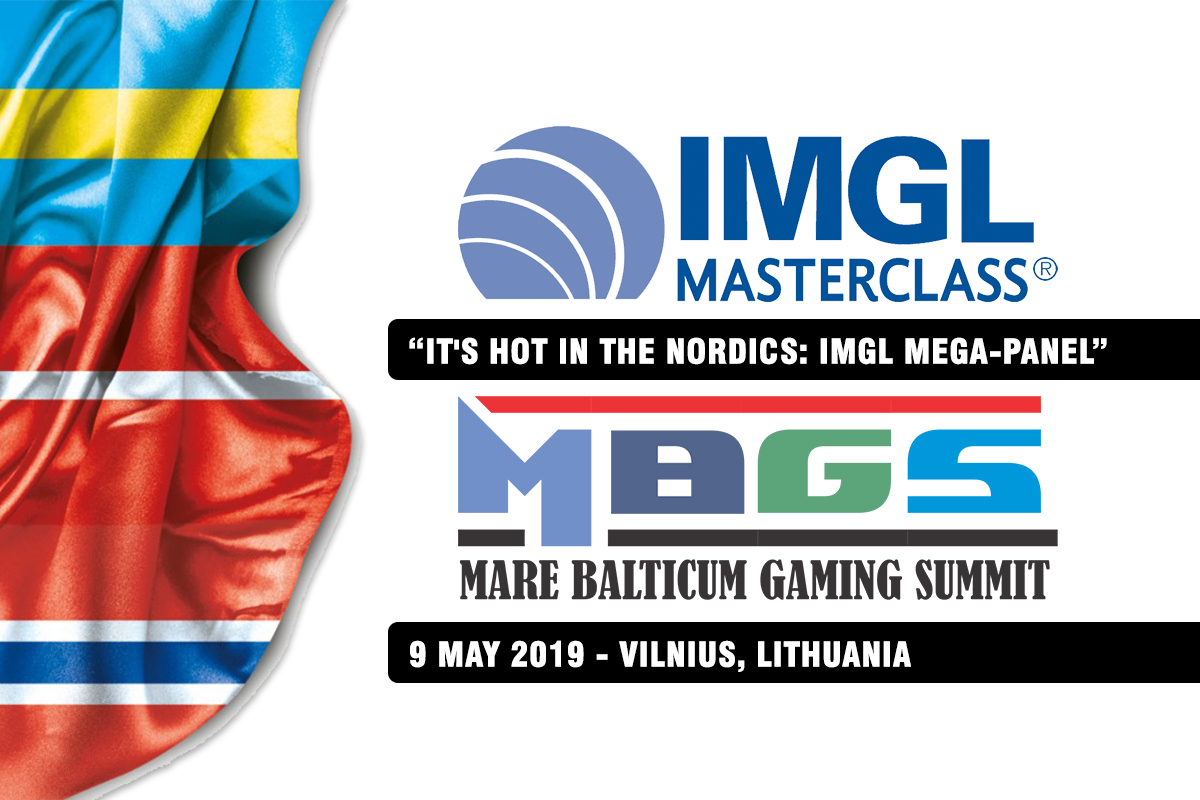 Reading Time:
4
minutes
Industry media has been all eyes on the recent regulatory changes that came into effect starting 2019 in Sweden, Denmark and are starting to be discussed in Norway as well.
The second edition of MARE BALTICUM Gaming Summit, also known as the Baltic and Scandinavian Gaming Summit and Awards includes a special IMGL MASTERCLASS™ which will explore the recent changes that are happening in the Scandinavian region with an emphasis on Regulatory Trends, IP Blocking and Payment Blocking. The title of the panel discussion lives up to its name, "It's Hot in the Nordics: IMGL Mega-Panel" will see some of the largest brands of the gambling industry share their knowledge about the market with the presence of Danish regulator, Birgitte Sand (Director of the Danish Gambling Authority).
The special panel will be moderated by Tal Itzhak Ron (Chairman & CEO at Tal Ron, Drihem & Co., Law Firm) and the panelist include generic names of the Scandinavian region such as Morten Ronde (CEO at Danish Online Gambling Association and Managing Partner at Nordic Gambling), Sissel Weitzhandler (Group Compliance Manager at Play'n GO), Gustaf Hoffstedt (General Secretary at the Swedish Trade Association for Online Gambling) and last but not least, Rolf Sims (Public Affairs Manager for Kindred Group in Norway and Board Chairman of the newly formed Norwegian Trade Association for Online Gambling Companies).
MARE BALTICUM Gaming Summit will take place on the 9th of May at Radisson Blu Royal Astorija Hotel and is gathering the gambling industry from the Baltic and Scandinavian regions for a full day of quality learning and networking with like-minded peers, regulators and representatives of the industry media.
Register here or View the Agenda!
Browse the official event website here: www.marebalticumgaming.com
Latest news about Denmark
It was a couple of weeks ago, that Spillemyndigheden, the Danish Gambling Authority has proposed to amend Danish Gambling Act to restrict the amount of marketing for gambling games, particularly to reduce exposure of children to gambling advertising.
The move is to prevent gambling from evolving from a form of entertainment into a problem. "A new code of conduct should be considered a benchmark and only a minimum requirement for the gambling industry," said the authority.
The authority also stated that the code of conduct is "an opportunity to set limits and tools in place that go even further than required by law. This includes preparing clear frameworks for game advertising content and ensuring that the amount of advertising is reduced and restrictions are in place."
The move will affect gambling-related advertising on TV stations.
Earlier this year, the gambling authority of Denmark has censured social media giant Facebook for promoting illegal gambling websites on its platform.
Latest news about Sweden
Sweden's newly liberalized online gambling market has only been in place for a couple of months, but already it is proving a success. Spelinspektionen (the Swedish Gambling Authority), granted licenses to 60 gambling operators before the new laws were implemented on January 1. It has since approved more operators, bringing the total number of license holders to +70.
However, the fears of the operators have not been cleared yet, as it was just a month ago, that Sweden's Minister on Public Administration, Ardalan Shekarabi said the government will be making more stringent regulations on gambling advertisements. He also summoned representatives of the gambling industry to parliament for a discussion on this topic.
The act stipulates that all gambling companies operating in Sweden be licensed and that they must ensure gambling advertisements are restrained.
The act also bans direct marketing of gambling companies of individuals who have barred themselves from gambling. Over 20,000 people in Sweden have self-selected to be barred from access to online sites, but the minister noted that these rules were not being complied with across the board.
According to a surprising new study, the majority of people with a gambling addiction in Sweden are women.
The country's public health authority unveiled that almost two-thirds of the gambling addicts in the country (64 percent) are female. The survey also found that while the overall number of gamblers decreased since the last survey in 2015, the number of problem gamblers rose by 50 percent. Women made up half those considered problem gamblers.
Latest news from Norway
It was just two months ago when the European Gaming and Betting Association (EGBA) has urged the Norwegian government to rethink on the policy of banning payment transactions of six gambling companies. The Norwegian government had asked the banks to block payments to and from accounts identified as being used for processing gambling transactions.
He pointed out the fact that there are currently only two gambling providers authorized in Norway – both state-owned. He termed the present regime not sustainable. He also said that the present system depletes Norwegian state tax revenues and jeopardizes the task of keeping control of the market.
He urged the Norwegian government to develop a regulated market, based on multi-licensing and focusing on a high level of consumer protection.
When it comes to gambling legislation, some European countries give their citizens maximum freedom and others impose maximum restrictions. One country, Norway, fits both descriptions. Despite the best efforts of the Norwegian government to monopolize gambling in recent years, its citizens are free to play online bingo or use online casinos without fear of punishment.
Make sure you take advantage of this unique opportunity of learning and networking with the gambling industry in the Baltic and Scandinavian region via the MARE BALTICUM Gaming platform which has been launched in 2018 and is committed to bringing together industry shareholders and government officials from the Baltic and Scandinavian region on a yearly base.
Browse the official event website here: www.marebalticumgaming.com
Playson teams up with TOPsport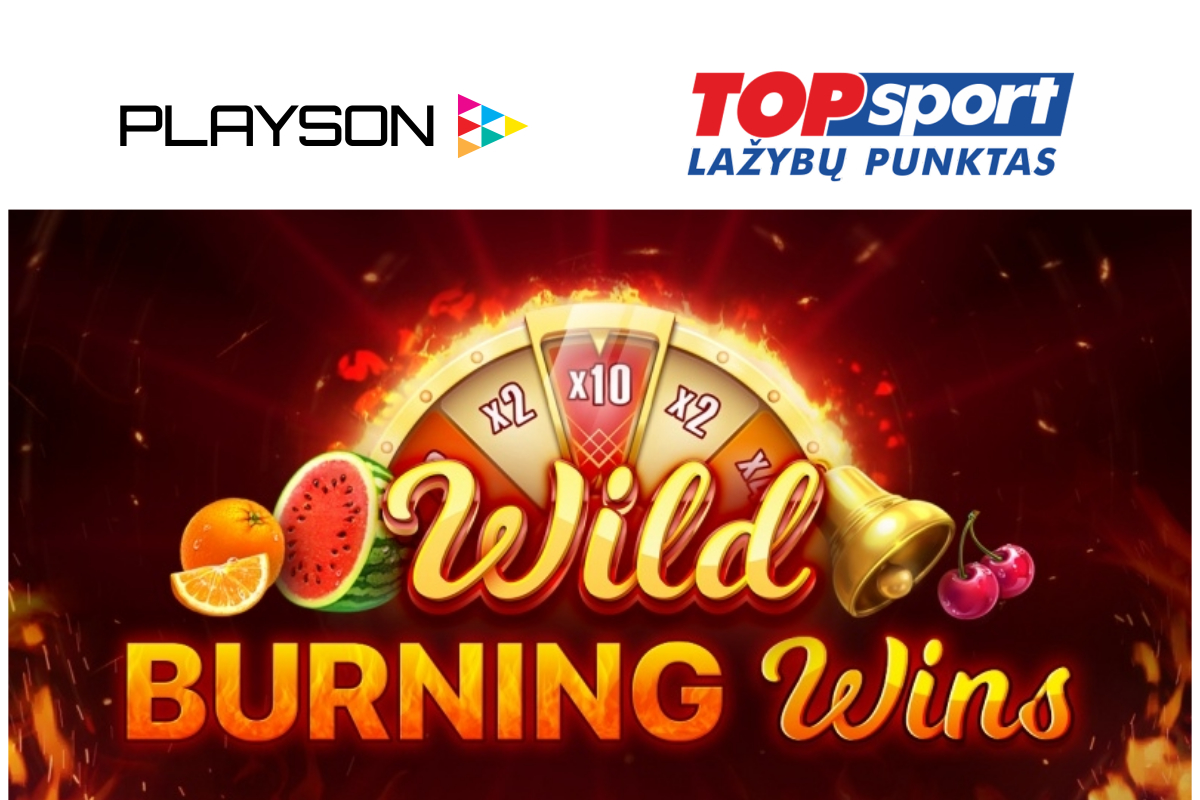 Reading Time:
1
minute
Slot supplier to provide titles to Lithuania's leading operator
Casino software developer Playson has cemented its position in the Baltic states after agreeing a direct integration with online sportsbook and casino TOPsport.
The number one operator in Lithuania will receive a host of top-performing games including the supplier's Timeless Fruit titles.
Players at the site will also be able to enjoy access to more than 50 proven hits such as Book of Gold: Double Chance, Wild Warriors, and Crystal Crush.
Blanka Homor, Sales Manager at Playson, said: "We are extremely excited about this new partnership with the leading Lithuanian operator TOPsport. This deal is very much in line with our strategic move to expand further in regulated markets.
"We have new games and innovative features that we are excited about releasing to the market in the coming months."
Gintaras Staniulis, CEO at TOPsport, said: "As a supplier, Playson have a great range of titles which appeal to a wide variety of players. As the leading operator in Lithuania, we want to assure that our players receive the best casino content, as they always did since gaming was added to TOPsport. This is a very positive development for us, it is going to help us to sustain number one position in Lithuania and we look forward to working with them as they roll out their back catalogue and add new hits."
Urve Palo Becomes the New CEO of Novoloto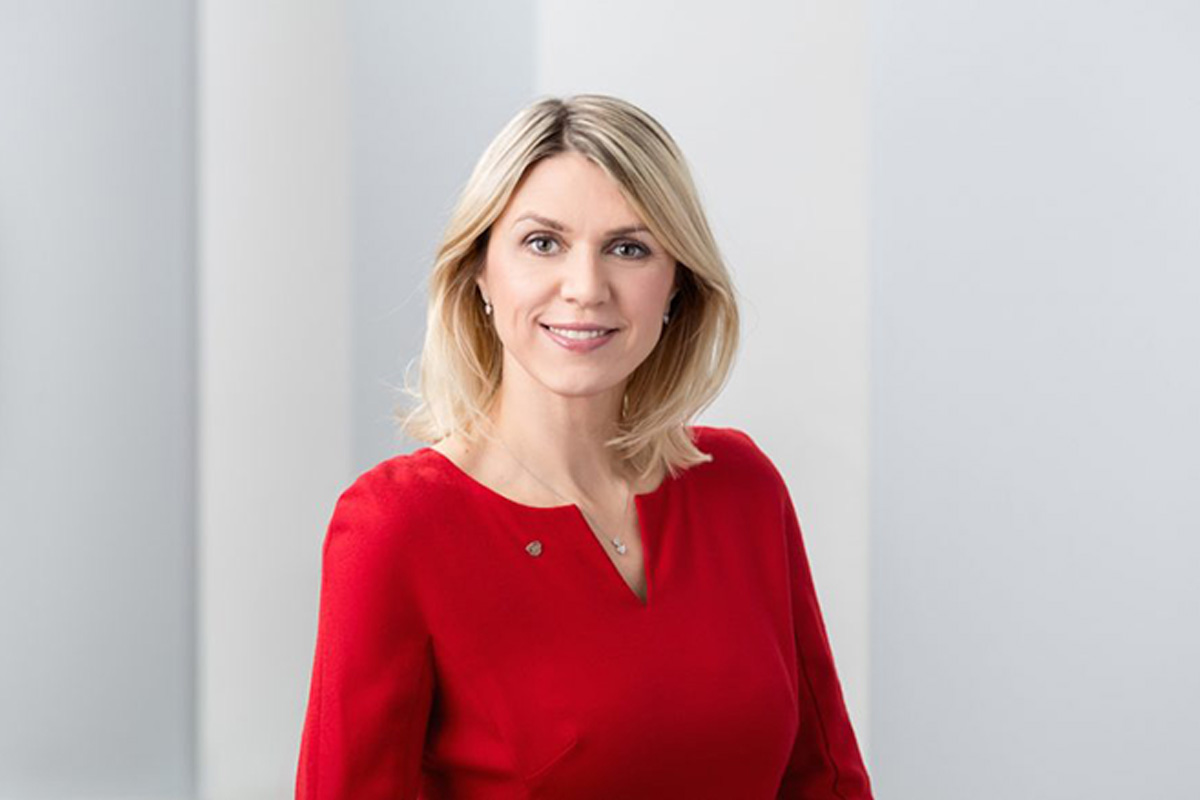 Reading Time:
1
minute
Urve Palo, the former Estonian minister of population and ethnic affairs, has become the new executive director of the Novoloto. Novoloto is part of the Austrian holding Novomatic AG, one of the largest manufacturers of hardware and software for slot machines in the world.
"Novomatic is not only one of the largest companies in its field in the world, but also an innovative and socially responsible enterprise. My main goal is to maintain a level worthy of a parent company in Estonia and to increase Novoloto's market share. In Estonia, Novoloto wants to be a good employer for more than 300 employees," Urve Palo said.
Novoloto operates 22 gambling halls throughout Estonia. Palo announced her intention to end her political career in July last year. From April 2007 until May 2009, she served as Estonian Minister of Population and Ethnic Affairs. She also served as the Minister of Entrepreneurship in Taavi Rõivas' second cabinet.
Matching Visions Opens Shop in Lithuania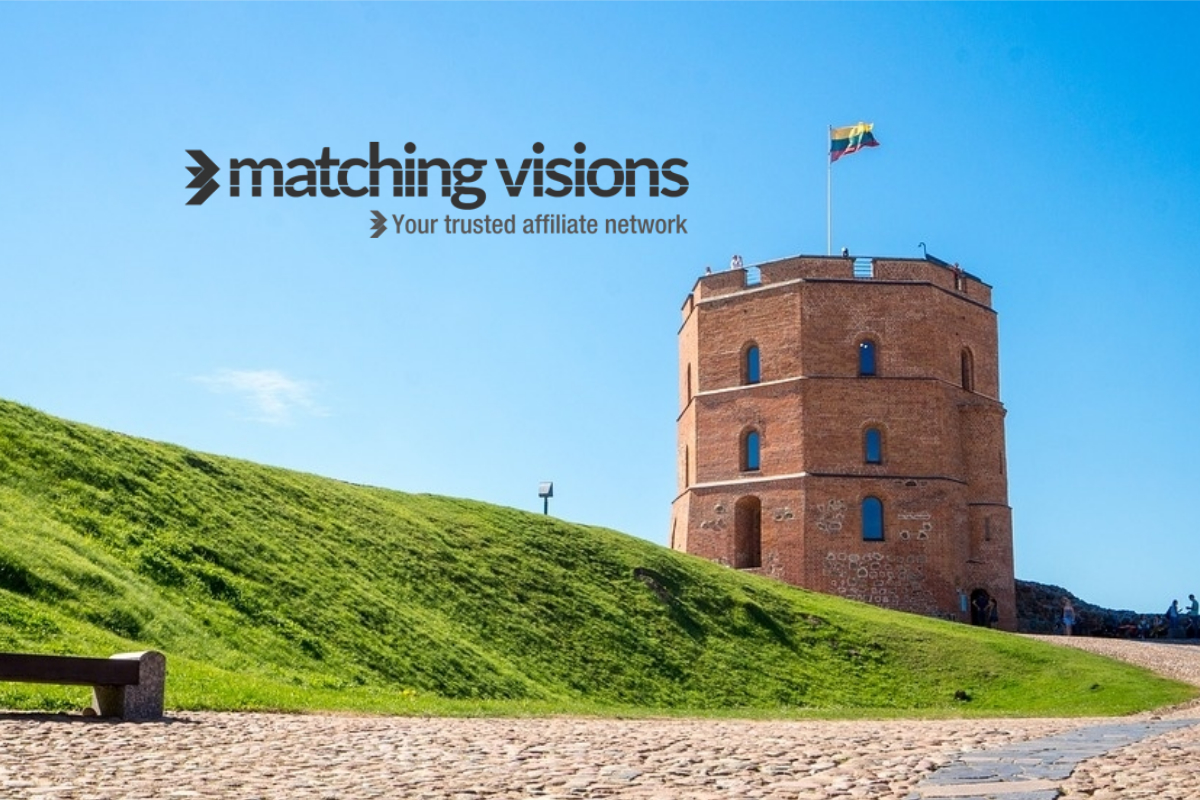 Reading Time:
2
minutes
It's official, Matching Visions have opened their doors in Lithuania! With offices situated in Malta and Denmark, Matching Visions decided to broaden their horizons further by opening an office in Lithuania.
This began due to the company hiring quite a few Lithuanian employees and felt the need to grow at a speedy rate. First to join the Matching Visions team was Agnė Galvelytė in 2018. This opened the doors to the idea of hiring more people and opening an office.
Running the office in Lithuania, will be Matching Visions brand new hire, Alanas Ivšinas. This top affiliate manager joins Matching Visions from the successful Oddschecker Global Media. This is what he had to say:
"After few amazing years at Oddschecker Global Media (ex. iBus Media), it is time for me to take a new step and pursue other career opportunities in the gambling industry. Most in the gaming industry are very well aware about one of the best affiliate networks – Matching Visions, and knowing Dennis personally, made the decision that much easier to make the move.
Lithuania is an amazing country, known for its talented people who are looking for their next steps in the international market. There is no doubt that this market can help Matching Visions create some new ideas and find new opportunities."
Currently, there are 4 great Lithuanian employees working for Matching Visions and we can only imagine this will strengthen them in many industries. What did, CEO, Dennis Dyhr-Hansen have to say?
"We are always on the look out for the best opportunities. Opening an office in Lithuania was definitely the next step for us as our team is growing quite quickly. We have secured a great spot and are pleased to announce the joining of Alanas Ivšinas to our team.
We have also hired some other great Lithuanian employees and can only see more success on the horizon!"
Matching Visions have officially opened their doors and are looking forward to conquering more in the future!