VIE.gg Partners with Epsilon to Raise Charity Fund through P2P Esports Betting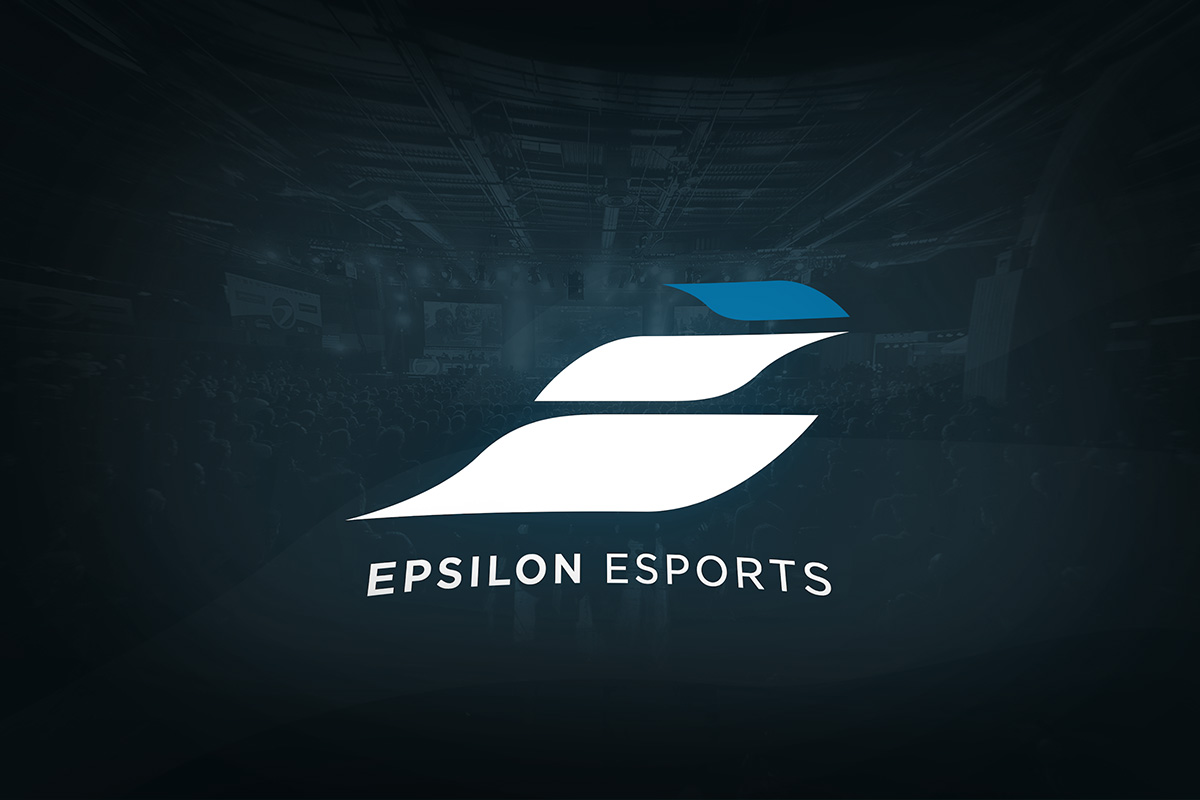 Reading Time:
< 1
minute
VIE.gg, a member of the Esports Integrity Coalition, has made a partnership with Epsilon Esports to raise money for charities through P2P esports betting between fans and three Epsilon CS:GO players Teodor "SPELLAN" Nikolov, Kia "Surreal" Man, and Nils "k1to" Gruhne.
Each player has chosen an individual charity to support, with Surreal choosing to donate his winnings to Cancer Research UK and k1to picking Holidays From Cancer. SPELLAN has chosen Teach For Bulgaria.
Several times per week, each of the Epsilon players will place a bet of their choosing on a team that they think will win. At the end of May, all total winnings will be tallied and audited, with final donations being made to each charity.
"This is a fantastic initiative between VIE.gg and our players, and we are extremely proud to take part in helping to make the world a better place. The trio, K1to, Surreal and SPELLAN have chosen to donate their winnings to worthy charities that have important meaning to each of them and I know they look forward with great excitement to challenging esports fans." said, Gregory Champagne, Chief Executive Officer at Epsilon Esports.
Brian Cordry, Head of Esports at VIE.gg, added, "It's a pleasure to get to work directly with players that genuinely want to make a difference using our website. Each of these guys coming up with a charity that they want to support shows that they care about giving back to both the local and online communities. I'm excited to see how much money the guys can raise for their great charitable causes."
VISA and FACEIT Announce $450,000 Esports Programme with Gazprombank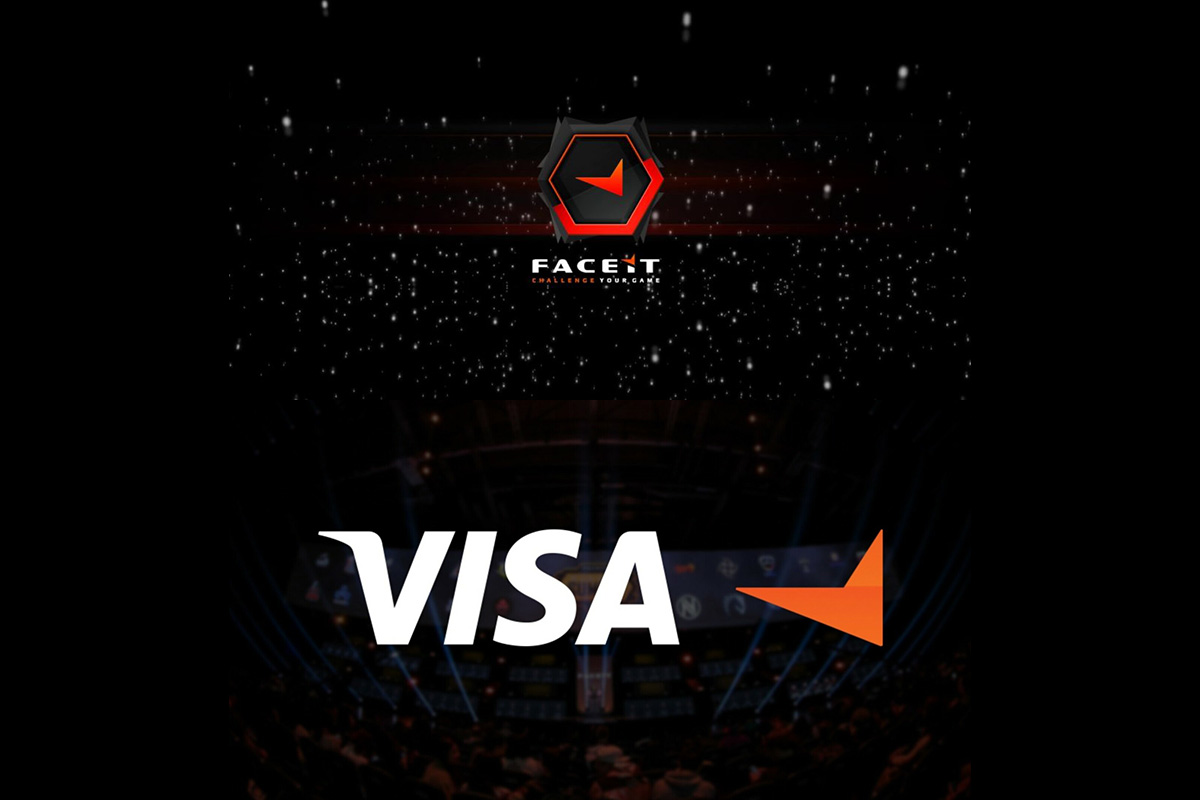 Reading Time:
2
minutes
Visa and FACEIT have partnered with Gazprombank to launch the first esports card product for gamers actively engaged in Dota2 and CS:GO titles in Russia.
Gazprombank's new FACEIT debit card by Visa will allow making everyday purchases, as well as give gamers exclusive access to tournaments on the FACEIT platform. Card holders will be able to take part in the competition for the prize pool in both disciplines of the FACEIT team game tournaments — Dota 2 and CS:GO.
Starting in June, $450,000 in prize money will be distributed among players within the first three months across several different tournament formats for CS:GO and Dota 2, both in FACEIT points and ruble cash prizes.
"In designing this product, we always stuck to the core question: 'What does a player really want?' The answer to this is surprisingly simple: the player wants to be rewarded for his success in the game. So we accepted the challenge of putting together a diverse, rich, exciting reward infrastructure that motivates players' to become better while putting real tangible prizes into their hands when they win tournaments. With CS:GO and Dota hitting a peak of 1.3M and 800K concurrent players, we are saying to the world: come compete with us and get $450,000 worth of prizes!" Evgeniy Zelenyi, Director of Strategic Partnerships and Fintech at Visa Russia, said.
"We are very excited to launch the program with VISA and Gazprombank as our first partner in this world first collaboration. This program is a great example of how brands can connect with our community and significantly contribute to the development of competitive ecosystems which is something that is hugely important for FACEIT. The partnership aims to drive new competitive opportunities to esports players in Russia while also creating valuable content for CSGO and Dota2 players. It's fantastic to partner with international industry leaders to create new initiatives," Niccolo Maisto, Co-Founder & CEO of FACEIT, said.
"Following the trends in the banking business, Gazprombank once again relies on personalization. This time we chose a rapidly growing segment — the mass e-sports market in Russia. In partnership with Visa and FACEIT, we launched a unique card product for gamers, thanks to which we plan to significantly increase our customer base. I'm sure that the new card will be in demand, because now the e-sports audience in Russia has about 10–12 million people and is predicted to grow by 20% annually," Alexey Popovich, First Vice President and member of the Management Board of Gazprombank, said.
Lamborghini Enters eSports Arena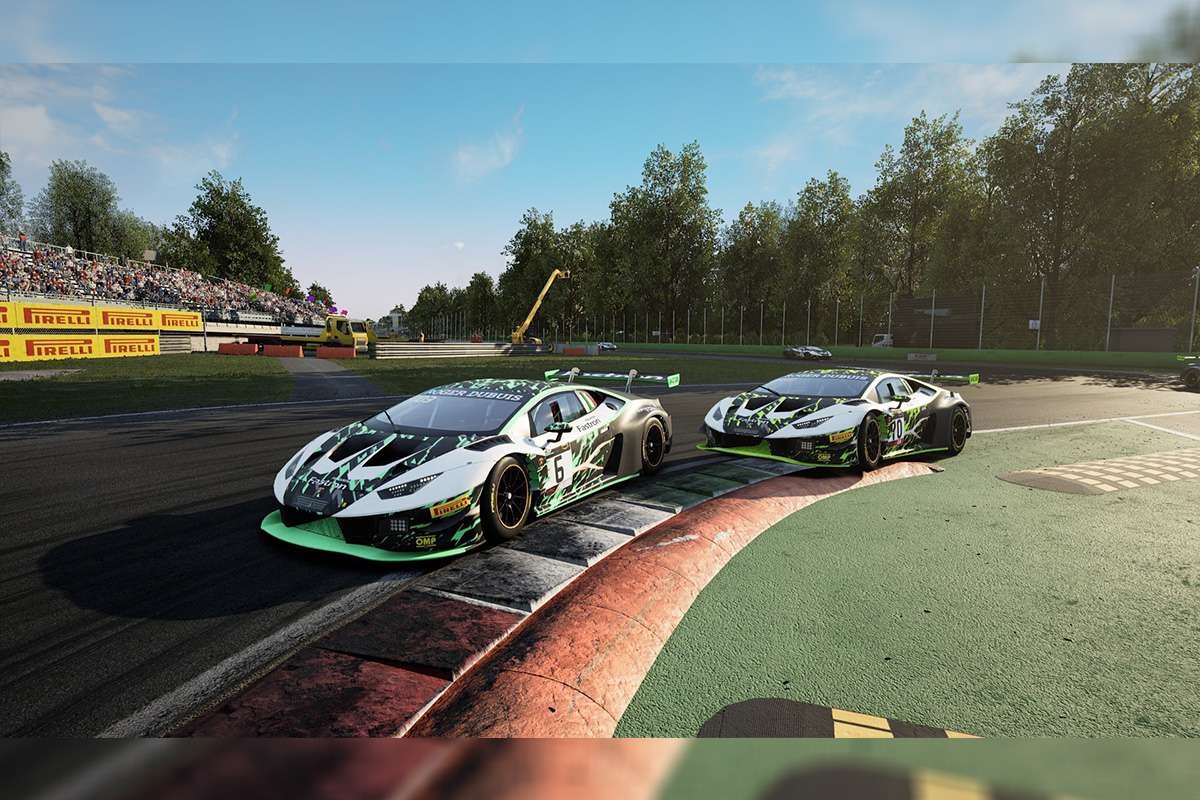 Reading Time:
2
minutes
Car manufacturer Lamborghini has entered the world of esports with The Real Race, a global esports competition open to Assetto Corsa Competizione players of all levels. Assetto Corsa Competizione is an extraordinary racing simulation game developed by Kunos Simulazioni.
The tournament started on 29 May with five qualifier weekends, before culminating in a live final at Lamborghini's headquarters in Sant'Agata Bolognese, Italy.
The Real Race will be Lamborghini's first official entry into eSports, delivering a new sim racing championship blending the real and virtual worlds of racing. Assetto Corsa Competizione was developed alongside car manufacturers and provides a dynamic platform for Lamborghini's latest racing series.
The top three players from the tournament's live finals will enjoy a three-day experience in Italy, the home of Lamborghini. Players will have a chance to train alongside Lamborghini Squadra Corse drivers and to drive a real Lamborghini race car at an internationally- renowned racetrack. The competition is open to all experience levels.
Five qualifier weeks take place from 29 May to 2 August. The top three players from the first and last qualifier weekend and top two players from the second, third and fourth weekend, will be whisked away by Lamborghini to the live final on 18 September, where the best drivers will be determined.
"Sim racing is one of the fastest growing sectors in eSports, with eSports increasingly important to younger generations. I also follow it closely! This is an opportunity for us to combine the excitement of virtual racing with the appeal of Lamborghini cars and our motorsports program. ESports creates an environment where race heroes and top drivers can be challenged by anyone. This encourages wider engagement with real-life racing, reflected by Lamborghini's investment in this new sports platform," Stefano Domenicali, Chairman and Chief Executive Officer of Automobili Lamborghini, said.
"I've paid close attention to the rise of eSports. Seeing the realism of racing games and how drivers are using racing simulators to practice, or professional eSports players going from simulation to the real thing, is just incredible. The Real Race is designed to portray realism and professionalism. Skills in sim racing are so transferable, which is why Lamborghini wants to give players an opportunity to test drive the real thing as part of the prize. There's nothing quite like getting behind the wheel of a Lamborghini," David Coulthard MBE, former Formula One racing driver, who will be the studio-based commentator for the live event, said.
NBA 2K League Season 3 Week 5 Preview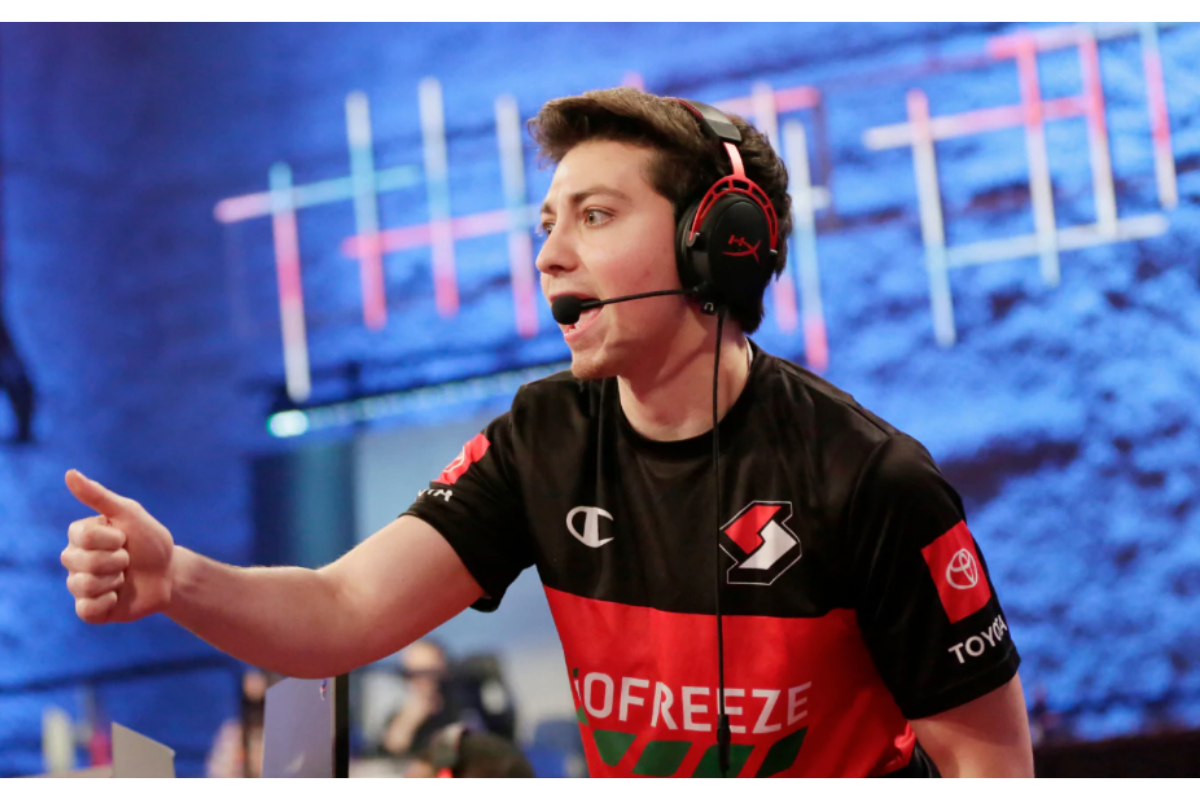 Reading Time:
2
minutes
Blazer5 Gaming point guard Nidal "Mama Im Dat Man" Nasser was named NBA 2K League Player of the Week for Week 4 of the 2020 NBA 2K League season. Having set the NBA 2K League record for most points in regulation with 77 points against Bucks Gaming last week, Nasser has led Blazer5 Gaming to a 4-1 record on the season. Blazer5 Gaming will visit Kings Guard Gaming on Wednesday, June 3 at 9 p.m. ET and Warriors Gaming Squad on Friday, June 5 at 9 p.m. ET.
DEFENDING THE CROWN: Anchored by 2019 NBA 2K League All-Defensive Team member Yusuf "Yusuf_Scarbz" Abdulla (Canada), Kings Guard Gaming's defense has turned heads in the first four weeks of the NBA 2K League season. On May 28, Sacramento held Jazz Gaming to seven points in the first half, setting the record for the least amount of points allowed in one half. Kings Guard Gaming's impressive defense will get its biggest test of the season when they host Blazer5 Gaming Wednesday, June 3 at 9 pm/et.
ROOKIE DUEL: Two of the most talked about rookies in the NBA 2K League will meet
when John "JBM" Mascone and Wizards District Gaming hosts Kimmani "Splashy" Ingram and Jazz Gaming on Friday, June 5 at 9 p.m. ET. Mascone was the No. 1 overall pick in the 2020 NBA 2K League Draft delivered by Panera Bread while Ingram was the No. 10 overall pick.
WEST COAST SHOWDOWN: Entering the 2019 NBA 2K League Playoffs as the No. 8 seed, Warriors Gaming Squad pulled off the upset against Blazer5 Gaming, the top seeded team.  The teams will meet in the NBA 2K League "Game of the Week" on Friday, June 5 at 9 p.m. ET.  Both teams had coaching changes in the offseason.  Golden State hired Mike Newton, a former member of the NBA G League's Santa Cruz Warriors coaching staff, while Portland tabbed Andrew Maxie, a former professional basketball player who played in Australia, Italy, Ireland, Macedonia, Mexico and Canada.
THREE MORE: In addition to tonight's broadcast, ESPN2 has picked up three additional nights of NBA 2K League competition –Friday, June 5, Tuesday, June 9 and Wednesday, June 10.  Games begin at 7 p.m. ET.
THIS IS NOT A GAME – BP: From Bridgeport, C.T., Michael "BP" Diaz (Puerto Rico) began playing NBA 2K in 2011, but when he was 15 years old his entire life changed.  The future 2K League player was diagnosed with keratoconus, a progressive eye disease that has left him blind in his right eye. Despite this challenge, he was selected with the third overall pick in the 2019 NBA 2K League Draft by Kings Guard Gaming and was named a finalist for the 2019 NBA 2K League Most Valuable Award.
Acquired by Hawks Talon GC in arguably the biggest trade in league history, the dynamic point guard has led the Atlanta squad to a 3-2 record in the 2020 season.  Diaz and Hawks Talon GC will host Warriors Gaming Squad on Thursday, June 4 at 9 p.m. ET.