First-of-its kind social platform allowing users to 'Pick a Fight, Talk Trash and Get Rewarded by FANDOM SPORTS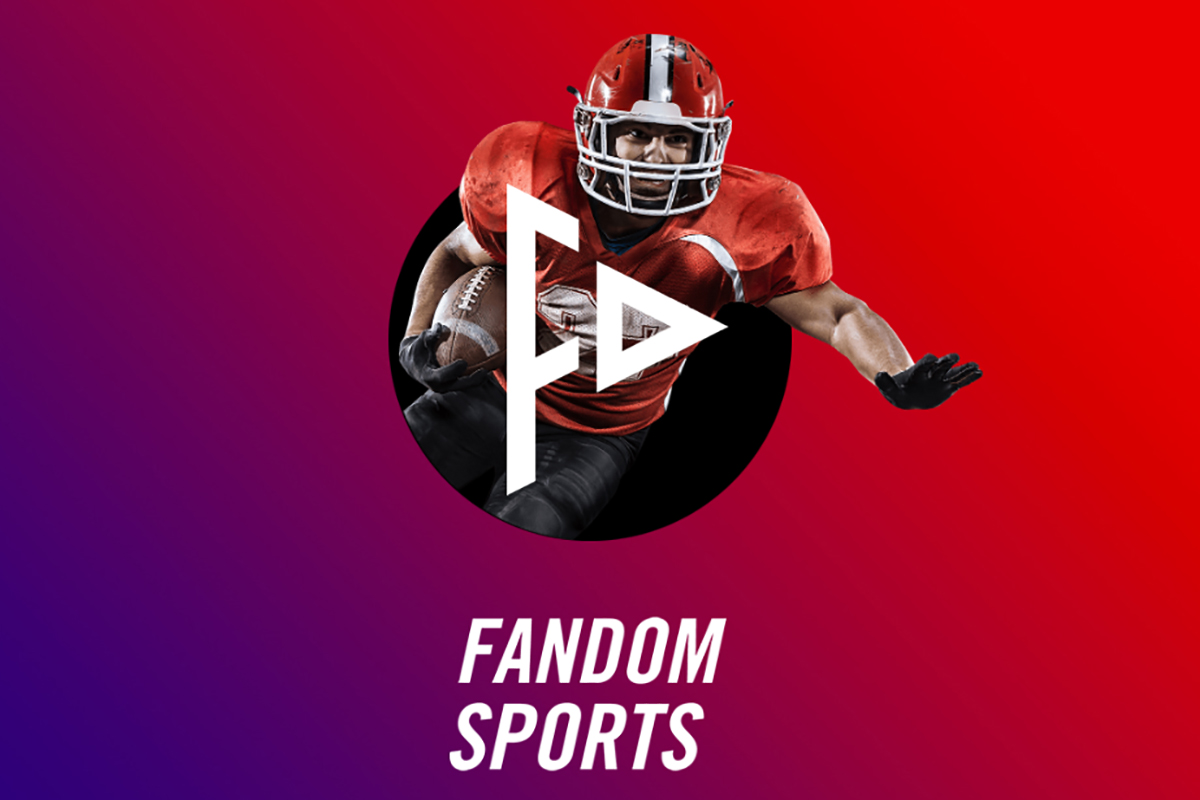 Reading Time:
2
minutes
FANDOM SPORTS Teams Up with Interdependence Public Relations for Upcoming App Launch
The highly anticipated FANDOM SPORTS App will launch in June of 2019 as a first-of-its kind social platform allowing users to 'Pick a Fight, Talk Trash and Get Rewarded.'
FANDOM SPORTS Media (FANDOM SPORTS) is pleased to announce the company has teamed up with Chicago-based public relations agency, Interdependence Public Relations for the upcoming global launch of the FANDOM SPORTS App, which is slated for release in June of 2019.
The promising, first-of-its-kind app looks to fill a current gap in the social media space for sports fans. The FANDOM SPORTS App is a new and innovative platform where sports aficionados can specifically go to cheer, argue and celebrate their favorite teams. The app also offers real-world rewards and experiences, such as custom trips to the biggest sporting events in the world, to its most loyal users.
"This is an exhilarating time for us at FANDOM SPORTS and we are very pleased to work with this renowned agency to help get the word out to eager fans who will now have a place to express themselves," said Henri Holm, CEO and Director of FANDOM SPORTS.
IDPR has assisted some of the most notable players in the gaming and technology space including, PUBG Mobile, among others.
"We're incredibly excited to take part in this groundbreaking launch," said Laura Waldron, VP of Client Services for Interdependence Public Relations. "This app promises to be a slam dunk and we are eager for users to experience it themselves."
To learn more about FANDOM SPORTS and the upcoming app launch visit: www.fandomsports.net.
About FANDOM SPORTS:
"Play. Predict. Get Rewarded." FANDOM SPORTS Media is an entertainment and gaming company "Hell Bent" on finding and creating the best interactive sports and esports content. FANDOM SPORTS allow super fans to unleash their primal sports passions by engaging with other fans, cheering for their favourite teams and players and jeering their opponents.
The FANDOM SPORTS app allows users to unleash their primal sports passion by allowing fans to play, predict and get rewarded on real time sport and esports events. The company's 1-2-1 strategy is built-on a Blockchain Platform two global apps with one FANCOIN economy for super fans to fight one another within an entertaining mobile application and to get rewarded for the action.
SOURCE FANDOM SPORTS
Super League and Betfred Extend Their Partnership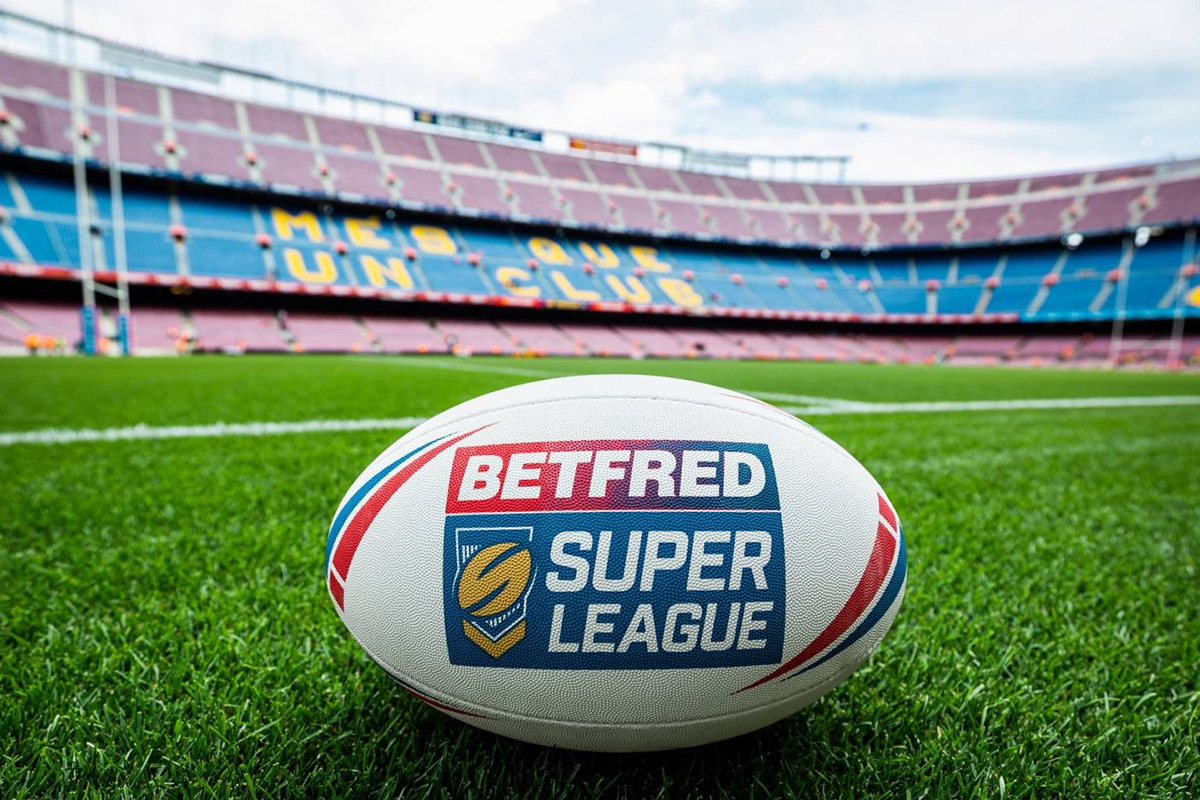 Reading Time:
1
minute
Super League and Betfred have extended the current three-year partnership until the end of the 2021 season. The announcement follows recent title sponsorship deals between Betfred and other major sports competition brands. As part of the new sponsorship, Super League and Betfred will continue to support the "Gamble Responsible" campaign, which is currently promoted at Super League games.
"We're thrilled to continue our partnership with Betfred who have become synonymous with Super League. They have been a vital part of our journey over the last three years and we look forward to working with them in what is a hugely exciting time for Super League and the sport. To have the support of someone like Fred who is so passionate about Super League and who shares our vision for its future is fantastic," Robert Elstone, Chief Executive Super League said.
"This is a historic and ground-breaking deal for the sport and shows a huge commitment from Fred, his senior management team, and all his staff who are so passionate about Super League. It is a significant increase on previous sponsorships and reflects the growing popularity and value of the Super League brand," Rhodri Jones, Chief Commercial Officer Super League said.
"The real passion for this game shown by the players, the media and, most importantly, the fans, is for me the main reason why this has proved to be such a great sponsorship for us. Therefore, I had no hesitation in extending the deal for a further two years and Betfred look forward to working with Super League to help grow the terrific game of rugby league," Fred Done, the Boss of Betfred said.
Miss FashionTV Gaming World 2019 to be Crowned this Month in Malta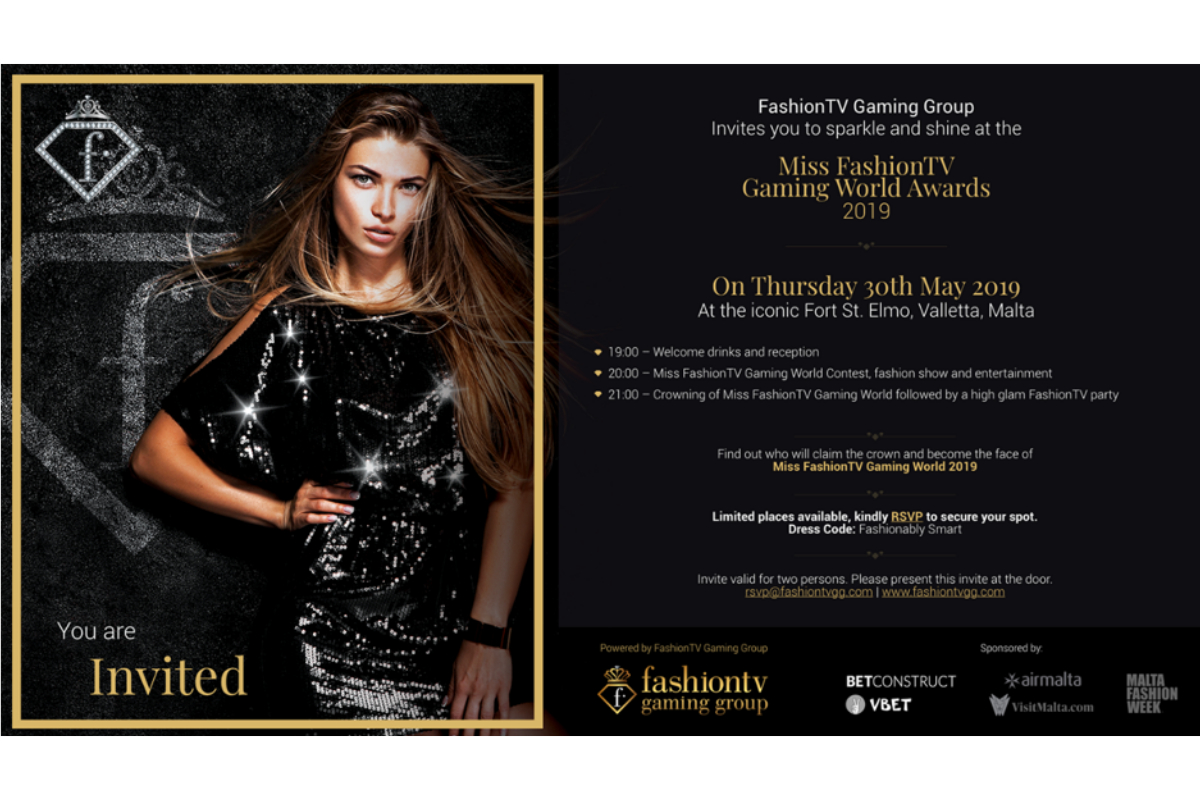 Reading Time:
2
minutes
Revolutionising the online gaming industry, FashionTV Gaming Group brings together the virtual world of online gaming with the high fashion and glamorous real world of FashionTV with an evening of opulence on the 30th May.
Known for always doing things differently, FashionTV Gaming Group will be hosting its first Miss FashionTV Gaming World awards on the 30th May in Malta at the iconic Fort St Elmo in Valletta.
Miss FashionTV Gaming World 2019 is being held in collaboration with Malta Fashion Week and will culminate the week-long fabulous programme of events with a one-of-a-kind FashionTV glam party.
The event will include a cocktail reception followed by the Miss FashionTV Gaming World contest, with models competing from all over the world.
There will also be a fashion show and live entertainment before announcing this year's winner who will be crowned on the night and rewarded with a cash prize and the opportunity of becoming the face of FashionTV Gaming World for 2019.
The event is powered by FashionTV Gaming Group and its main sponsor is one of the world most successful online gaming giants, the award winning- BetConstruct who also powers VBet.
An evening of lavish FashionTV entertainment is set to follow, with an exclusive networking reception that will allow industry leaders, models, celebrities, influencers, popular designers, and fashionistas to come together within the walls of a truly magnificent venue under the stars.
Aviva Baner, Head of Media, at FashionTV Gaming Group noted: "Miss FashionTV Gaming 2019 is definitely an industry first of its kind and will  represent one of the major highlights of the global online gaming industry this year.
"We look forward to welcoming our guests and treating them in FashionTV style as we wait to crown our brand ambassador for the forthcoming year. Apart from representing FashionTV Gaming Group, this year's winner will also gain the international exposure that comes with a mega brand like FashionTV, and we're excited to being a part of the journey".
Malta Fashion Week, Airmalta and VisitMalta.com are also sponsoring the event.
Following a series of successful launches across the world during 2019, in Europe, India, Africa, and more recently, Asia, backed by the Global TV Network giant with over 2 billion viewers around the world, FashionTV Gaming Group, one of the fastest growing companies  in the online gaming industry , aims to create a  new era of games through its  "FashionTV Gaming World", by creating a world of FTV branded games and websites, across all verticals , via its unique B2B sublicensing model for this mega brand and its vision.
This concept allows operators and suppliers around the world to run FashionTV branded gaming products, as well as develop and produce their own FashionTV branded games, websites, including but not limited to Casino, Live Dealer, Sports betting and Games. Other FashionTV branded opportunities include FashionTV poker, bingo, scratch cards, fantasy sports, social games, and games of skill, all of which will become a part of the new and innovative vision of FashionTV Gaming World, with massive global exposure.
Being part of this franchise means that operators and suppliers are able to capitalise on the global reach and power of the FashionTV mega brand to significantly reduce the high marketing costs incurred when bringing a new online gaming operation or branded game to market.
MGA Attends Annual Conference of GREF 2019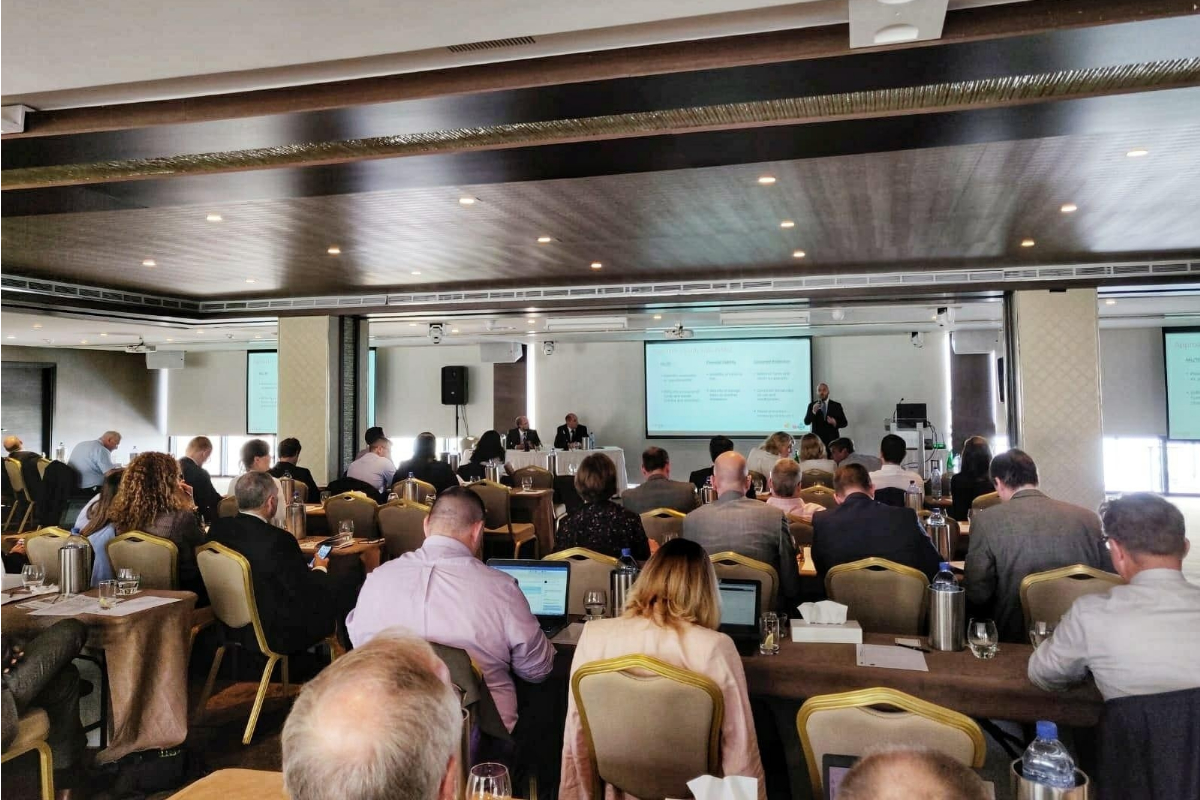 Reading Time:
1
minute
The Malta Gaming Authority has participated in the annual conference of the Gaming Regulators European Forum (GREF), held in Limassol, Cyprus.
The conference was exclusively attended by many gaming regulators. The conference has included topics relating to alternative payment methods, payment blocking measures, the parallels between gambling products and gambling-like financial products, as well as virtual currencies.
The MGA's Chief Legal Counsel, Carl Brincat, delivered a presentation during a session entitled "Virtual currencies and gambling regulation: the Maltese case." Carl Brincat was joined by Gerd Sapiano, Senior Analyst within the Securities and Market Supervision Unit within the Malta Financial Services Authority, as well as Nicholas Warren, a private financial services and blockchain consultant.