Leaders Group, a new operating company which will bring Advance's B2B sports, esports and gaming businesses under one umbrella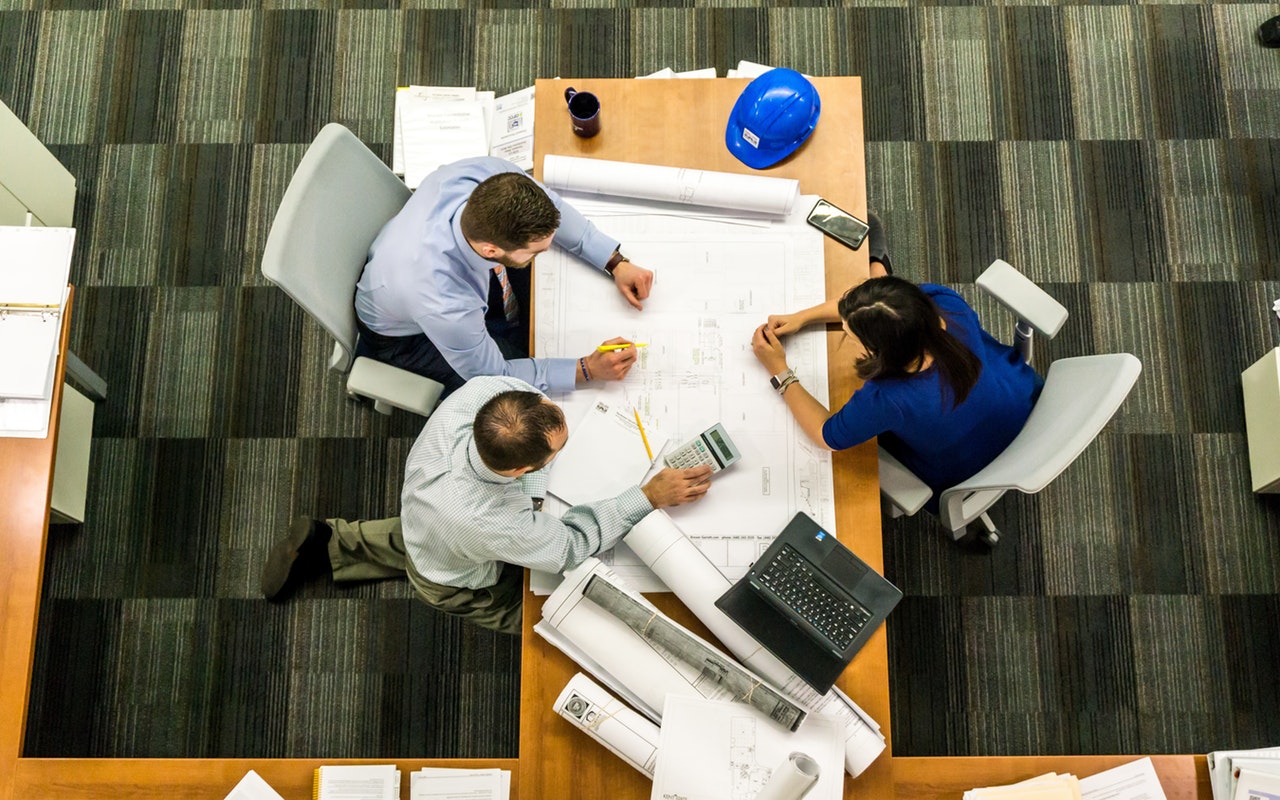 Reading Time:
3
minutes
Advance Announces Formation of Leaders Group, a Global B2B Sports, Esports and Gaming Intelligence Platform and Appoints Warren S. Thune as CEO
Advance and its subsidiary, American City Business Journals, today announce the formation of Leaders Group, a new operating company which will bring Advance's B2B sports, esports and gaming businesses under one umbrella, and the appointment of Warren S. Thune as Leaders Group CEO.
Leaders Group will build on the strong foundation that Sports Business Journal and Sports Business Daily have built over the last 20+ years as the authoritative voice in the business of sports. The group will also include Leaders, The Esports Observer and Newzoo. These trusted brands will continue to be led by their talented management teams, but will now work collaboratively to enhance and accelerate product development, provide superior access to their collective global data assets, and build and capitalize on an increasingly connected global professional network to better serve professionals in the sports and entertainment industries.
Mr. Thune joins from Gartner and CEB where he spent fourteen years in a series of executive roles culminating in serving as Group President, SaaS and Technology Enabled Services. Prior to Gartner, he was a Senior Partner at Oliver Wyman. Mr. Thune holds an MBA from The University of Chicago Booth School of Business and a BA from the University of Pennsylvania.
The addition of Mr. Thune and his business building experience will elevate the value proposition offered to Leaders Group's customers through the enhancement of the group's product and service offering, which includes:
Market Intelligence and Analytics – Critical and timely global data and intelligence needed to support daily business decisions.
Networks – Access and connectivity to globally relevant networks, such as league operators, team owners, facility operators, vendors, brands and merchants to facilitate knowledge sharing, best practices, commerce and opportunities across the global sports, technology, media and entertainment ecosystem.
Events – High value events with local to global perspectives through data-driven content and access to relevant industry thought leaders, practitioners and investors.
Media – Delivery of real-time news, insights and analysis from industry and functional experts.        
Whitney Shaw, CEO of American City Business Journals and Co-Founder of Sports Business Journal, will become Chairman of the newly established Leaders Group board of directors to which Mr. Thune will report.  Mr. Shaw said: "Warren is a talented executive with a strong track record of building high performing teams and businesses. The business models Warren has executed throughout his impressive career, his ability to manage a global organization and his experience implementing acquisition strategies make him the ideal individual for the role. By combining our media, events and analytics holdings under a single corporate entity, we will be able to more effectively serve a customer base that is increasingly trying to understand how to best operate in a more technologically connected sports and entertainment ecosystem."
Janine Shelffo, Chief Strategy and Development Officer at Advance, stated, "The business of sports, esports and gaming is a multi-billion-dollar global business with significant unmet demand for more timely data and information and better intelligence to help participants optimize their businesses. We are enthusiastic about working with Warren and the Leaders Group team to seek additional investment and acquisition opportunities to create the most compelling and highest quality insights for clients in the industry."
Warren S. Thune commented: "I am thrilled to be joining Leaders Group. This is an exciting opportunity to further enhance these industry leading companies and elevate our platform into the premier intelligence provider for global sports, esports and gaming professionals. I look forward to working with each of the Leaders Group businesses and their leadership teams to execute this vision."
About Advance
Advance is a private, family-owned company that operates and invests in a broad range of media, communications and technology businesses globally.  The Advance family of companies includes Condé Nast, Advance Local, American City Business Journals, Leaders Group, 1010data, POP, Stage Entertainment and, upon the expected completion of its acquisition in Q2, Turnitin. Advance is also among the largest shareholders in Discovery, Charter Communications and Reddit. For further information, please visit www.advance.com
SOURCE Advance
U.S. to Host The Esports Awards 2019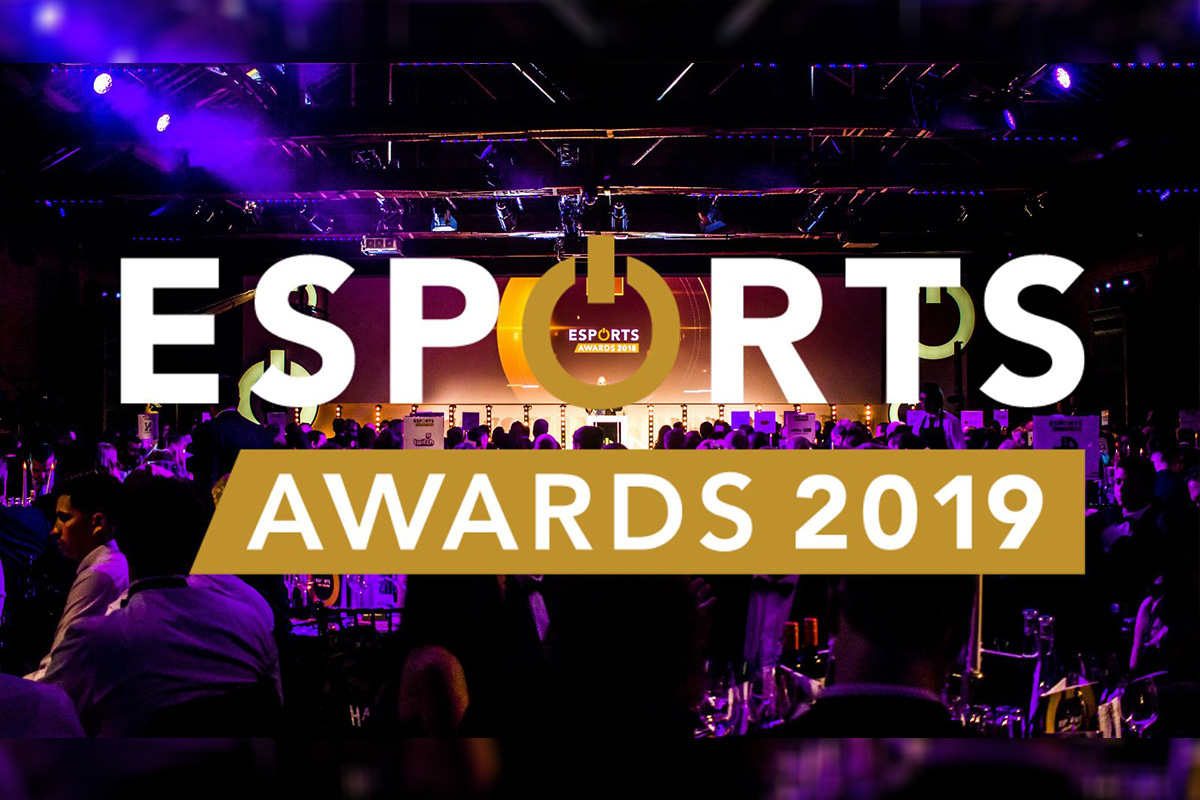 Reading Time:
1
minute
The Esports Awards 2019 is going to be held at the Esports Stadium Arlington on November 16. It is a win for Arlington, but a loss for London, which has been the home of Esports Awards for the past three years.
The majority of viewers and participants are located within the U.S., while the UK esports scene is still in its infancy. The esports stadium should be better equipped for such an event too, providing production crews access to already installed equipment, specialised for such events and live broadcasts. The Esports Stadium Arlington was opened in 2018.
Games and eSports partnership based around ESforce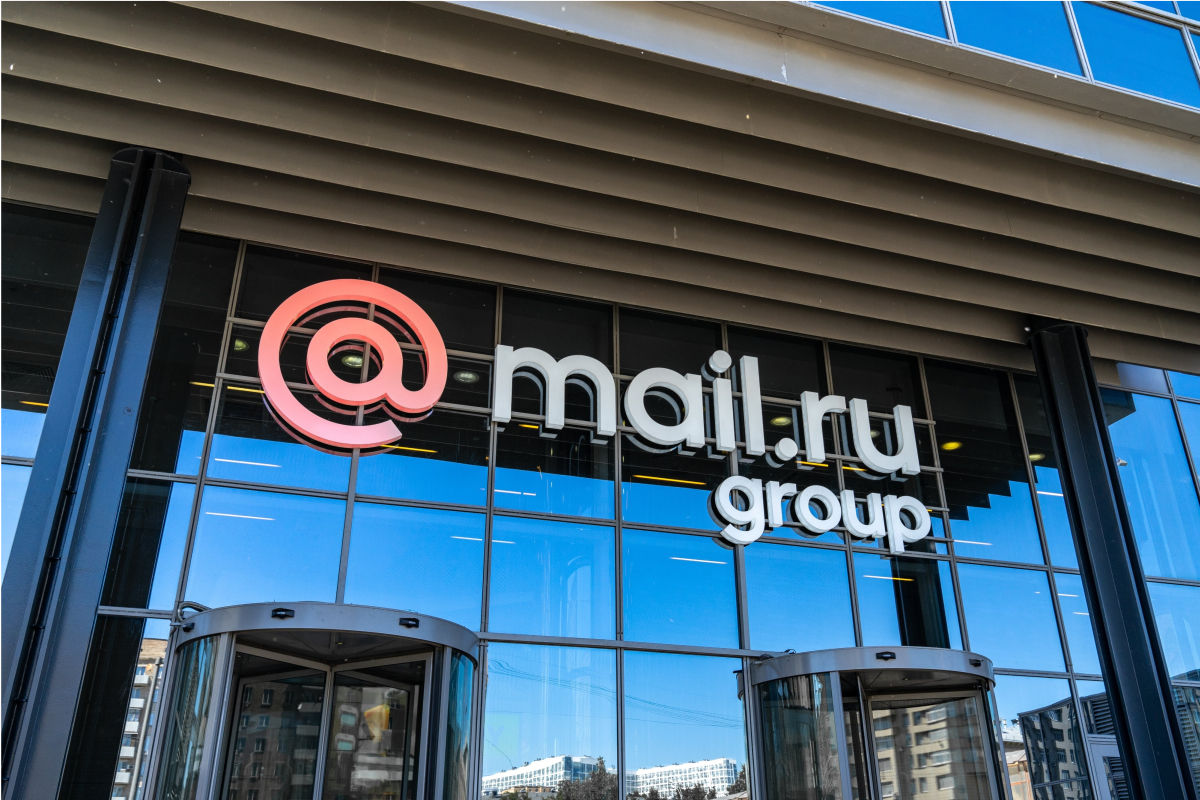 Reading Time:
3
minutes
Mail.ru Group Limited, one of the largest Internet companies in the Russian-speaking Internet market, today announces the creation of a partnership around ESforce eSports business with Modern Pick, which will allow Mail.ru Group and Modern Pick to build a well-diversified eSports business, with presence in Russia/CIS as well as Europe, with access to a broader games portfolio and expertise in AAA+ games development, eSports teams, broadcasting, video production, streaming, tournament organization and venues, combined with an extensive set of media and global brand partnerships.
The BoD of Mail.ru Group approved signing of the partnership agreement. Implied valuation of ESforce as part of the transaction is $110mn (including SK Gaming, catering and merchandise businesses, disposed by Mail.ru Group previously for >$10mn, implied overall valuation of all ESforce assets acquired by Mail.ru Group totals $120mn+). Mail.ru Group is to transfer 51% stake of ESforce into Modern Pick. The transaction is anticipated to be completed in the coming months, with ESforce to be deconsolidated from the Mail.ru Group's financials as of Q2 results reporting on a pro forma basis. In FY 2018, ESforce generated RUB2.7bn in revenues and had an EBITDA of RUB0.7bn.
Following the closure of the deal, Mail.ru Group will work with ESforce on arms-length basis, including around target advertising activity using Mail.ru Group's services.
Deal structure:
– MRG already holds 3% of Modern Pick
– MRG transfers 51% of ESforce as contribution to Modern Pick at an implied $56mn valuation ($110mn for 100%) with the combined company having a total initial value of $350mn
– The ultimate long term size of MRG's stake will depend on a number of operational KPIs for the combined company set for 2022 and could increase or decrease from initial level
– MRG will remain 49% shareholder of ESforce post transaction
– Third year ratchet: Mail.ru Group's share is to be re-valuated depending on 2022 financial performance. In case the combined 2022 revenue is below certain minimum threshold MRG may exit the merged company and get 51% of ESforce shares back. Mail.ru Group also has an option to reverse the deal in case certain fundraising and asset consolidation conditions agreed as part of the Transaction are not met by Modern Pick
We remain committed to games and eSports and see this partnership as adding optionality around new monetization channels for our existing and future game content, potential to operate eSports leagues and generally play a much larger role on the global eSports market, which offers significant growth potential, in our view, having already risen by 75% since 2016 to $865.1mn in 2018 and expected to break $1bn in revenues this year, according to Newzoo. PwC sees the global e-sports market growing at a 2018-22F CAGR of 18%, from $805mn in 2018 to $1,580mn in 2022.
We expect synergies from access to a much broader European sponsorship market with wide opportunities in eSports and media projects as well as from broadening our non-violent games portfolio, attractive for sponsorship. This also means an opportunity for MY.GAMES to receive access to global advertisers and opens up opportunities for cooperation and global expansion with overall diversification of our games and eSports business.
Commenting on the transaction Vladimir Nikolsky, COO (Russia) at Mail.ru Group, said: "We are very pleased to be entering into this new business together with Modern Pick, the strong partner who works in close cooperation with such brands as ZDF, Red Bull, etc. We are pleased with the progress that ESF has made since our acquisition but we see larger opportunities for the business being part of a wider eco-system. This is entirely constant with our strategy of leveraging our dominant position in our home market while also working with partners in some areas. We look forward to working with our talented and energetic partners to further expand ESF's reach and user offering."
Commenting on the transaction Mathias Lauda, Vice president at Modern Pick, said: "We are really excited to be able grow the business jointly with Mail.ru Group and gain the ESF distribution expertise and the wider partnership with Mail.ru Group to expand the reach of our world class racing games. There are obvious synergies between Modern Pick with its great partnership network of ZDF and Red Bull amongst others and the ever expanding eSports network of ESF. With the number of racing and arcade genre games continuing to increase interest from the wider auto industry continues to increase both in terms of brand recognition and also as a new avenue for marketing. We look forward to working together in this."
WePlay! Dota Underlords Open: the registration for all comers starts!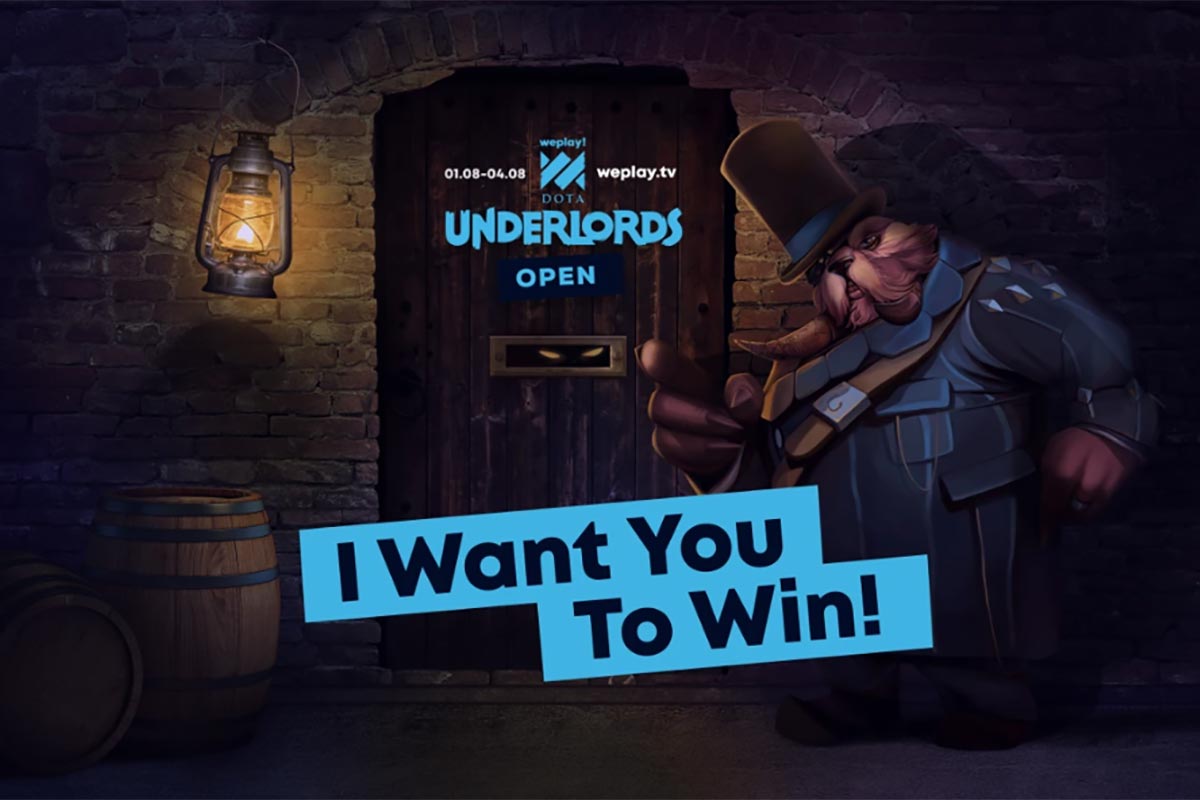 Reading Time:
1
minute
Dota Underlords fans from all over the world are welcome to register and compete for the total prize pool of $15,000.
WePlay! Esports has revealed the details for everyone willing to take part in WePlay! Dota Underlords Open open qualifiers. The registration is open from July 15th till July 23th, 2019, 23:59 CEST (14:59 PDT). The schedule and registration process details are available at WePlay! Esports website.

To sign up for WePlay! Dota Underlords Open participants are needed to have an account at Challonge.com and also join WePlay! Esports Discord channel. Regular announcements and news will be available at the #underlords_open_announces group; all communication with the players will be held through Discord.

Dota Underlords Open will have two divisions: Vicious Order (Europe) and Crimson Gang(Americas). The divisions are not region-locked, so players from all over the world can participate. Each round will have three games. The best four players with the highest points move on to the next round. The qualifiers will be taking place until there are only eight players. Those eight players will be invited to the main event, taking place from August 1st to August 4th, 2019.

Players are entitled to participate in qualifiers through multiple regions and, moreover, they can play from a mobile device. Participants are also allowed to stream their games on their private Twitch channels, but they are not allowed to stream the main event (after the end of the qualifiers).

WePlay! Dota Underlords Open open qualifiers start on July 24th and will be taking place till July 28th, 2019. The winners will be invited to the main event with a $15,000 prize pool.

More details of WePlay! Dota Underlords Open tournament are available at WePlay! website.

#WePlay #WePlayDotaUnderlords

Source: WePlay! Esports Press Office