GambleAware Launches "No Bet Inn" in Liverpool as Part of Bet Regret Campaign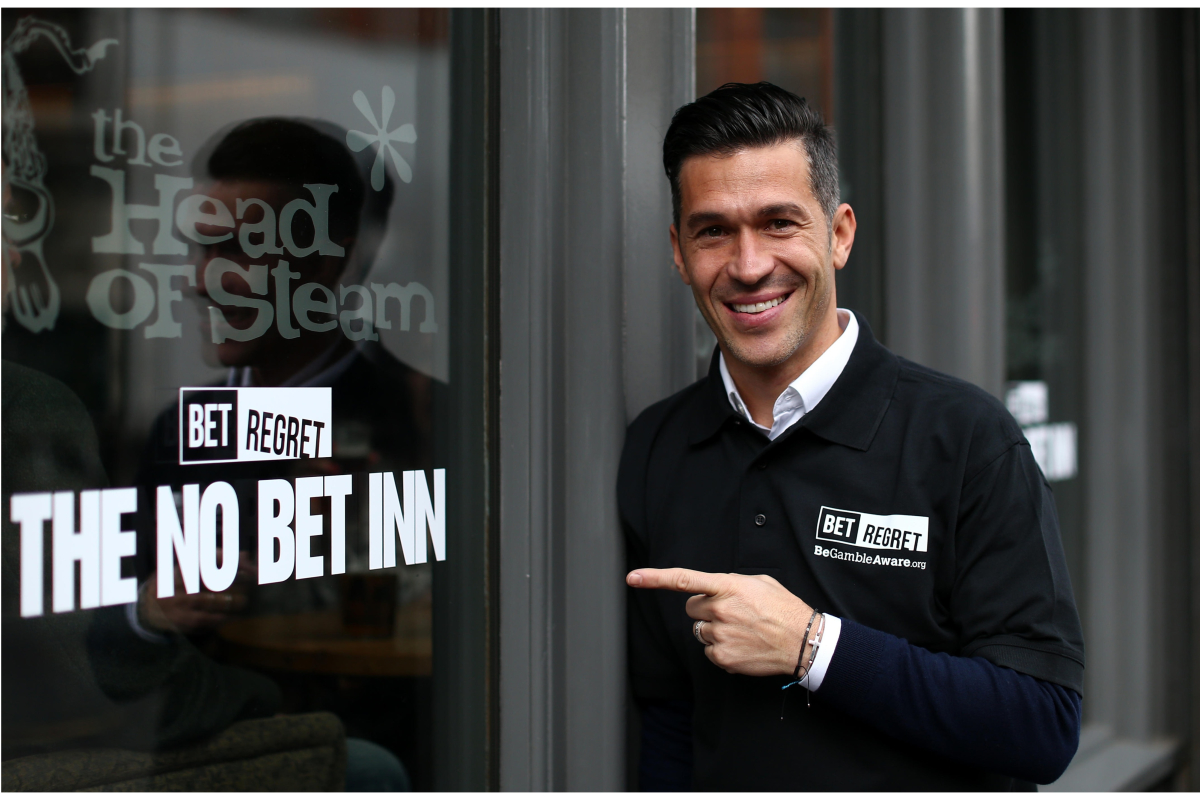 Reading Time:
1
minute
GambleAware has Launched "No Bet Inn" in Liverpool as part of Bet Regret campaign. The Bet Regret campaign aims to give support for the young men aged 16–34 who gamble regularly. New research conducted for GambleAware revealed that 58% of 18–44 year-old male sports bettors agree that they make impulsive bets in the heat of the moment.
"Some of my fondest memories of playing football were with Liverpool, so it was great to have a chat with fellow fans and watch the current team play, and it was genuinely nice to watch a full match in the No Bet Inn without the distraction of a mobile in anyone's hand. No checking Instagram, no updating Facebook and crucially, no betting in-play or whilst drinking. It's crazy to see the number of fans placing ill-considered bets and regretting it afterwards, so it was great to remind people to think twice before betting, avoid Bet Regret and just enjoy the game," Garcia, famous football player said.
Marc Etches, CEO of GambleAware, said: "We created the No Bet Inn as a demonstration of our Bet Regret campaign and to make football fans think hard about their betting habits. At the No Bet Inn, people could enjoy the game and avoid BetRegret. The is one part of a national campaign for safer gambling which launched in February to raise awareness of behaviours that people might not always recognise as impulsive or risky, such as sports betting when drunk, bored or chasing losses."
BMM Testlabs Announces Record First Half 2019 Financial Results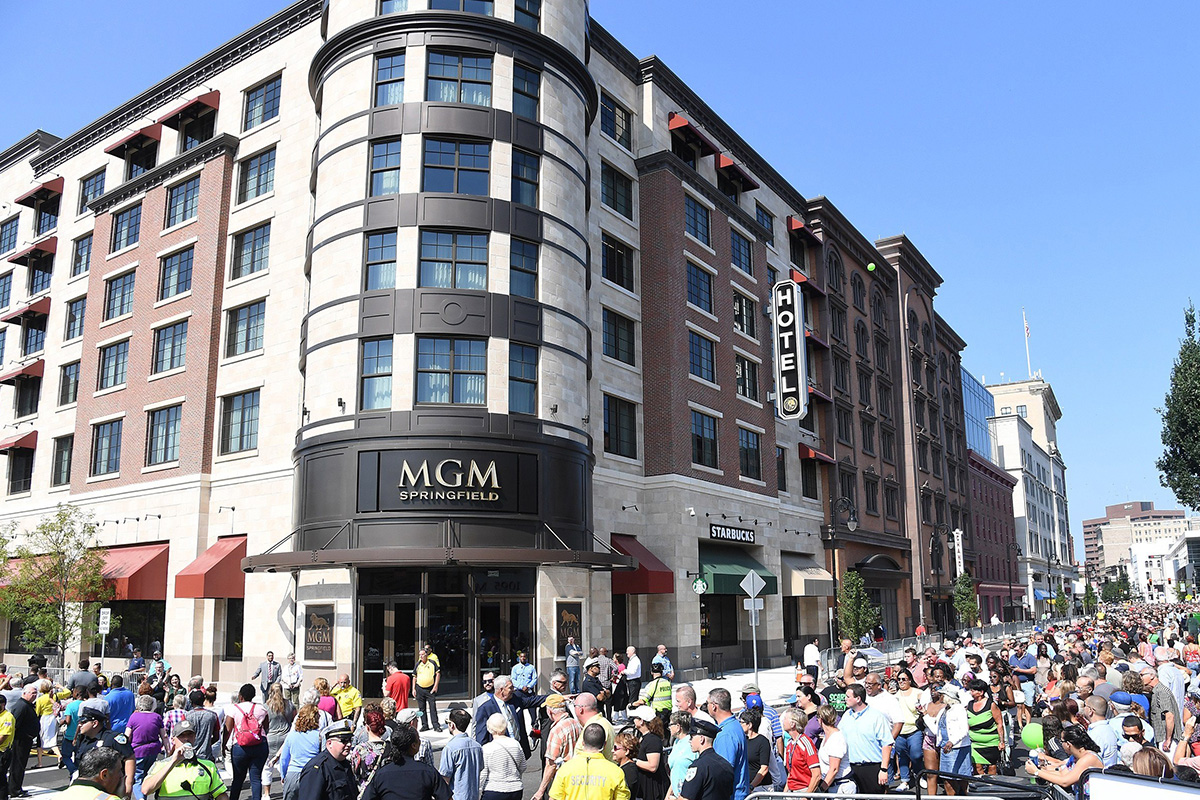 Reading Time:
1
minute
BMM Testlabs, the world's leading gaming testlab and product compliance consultancy, is pleased to announce record first half financial results for 2019.
"Momentum from successive record financial years between 2016 and 2018 has continued into the first half 2019. Importantly, year-on-year actual growth is balanced across revenue, gross margin and EBITDA, reflecting significant investments in people, processes and systems across the business, worldwide," reported President and CEO Martin Storm.
Storm added, "New growth is being driven by large gaming manufacturers, iGaming B2B and B2C clients and new levels of operational scale achieved from all of our labs around the world. Importantly, quality, velocity and service continues to exceed industry competition and BMM continues to win new business, competitively. BMM now operates in 460 gaming jurisdictions and counts more than 500 customers."
Storm continued, "After 13 years of engagement, BMM applauds the Illinois legislature's changes to gaming lab rules allowing for lab competition in Illinois and gaming manufacturer's choice of the best lab for their product lines."
BMM is one of only two gaming labs serving gaming manufacturers, regulators and operators throughout the world.
Mercedes-Benz launches a Russia-based esports campaign together with Publicis Sport & Entertainment and ESforce Holding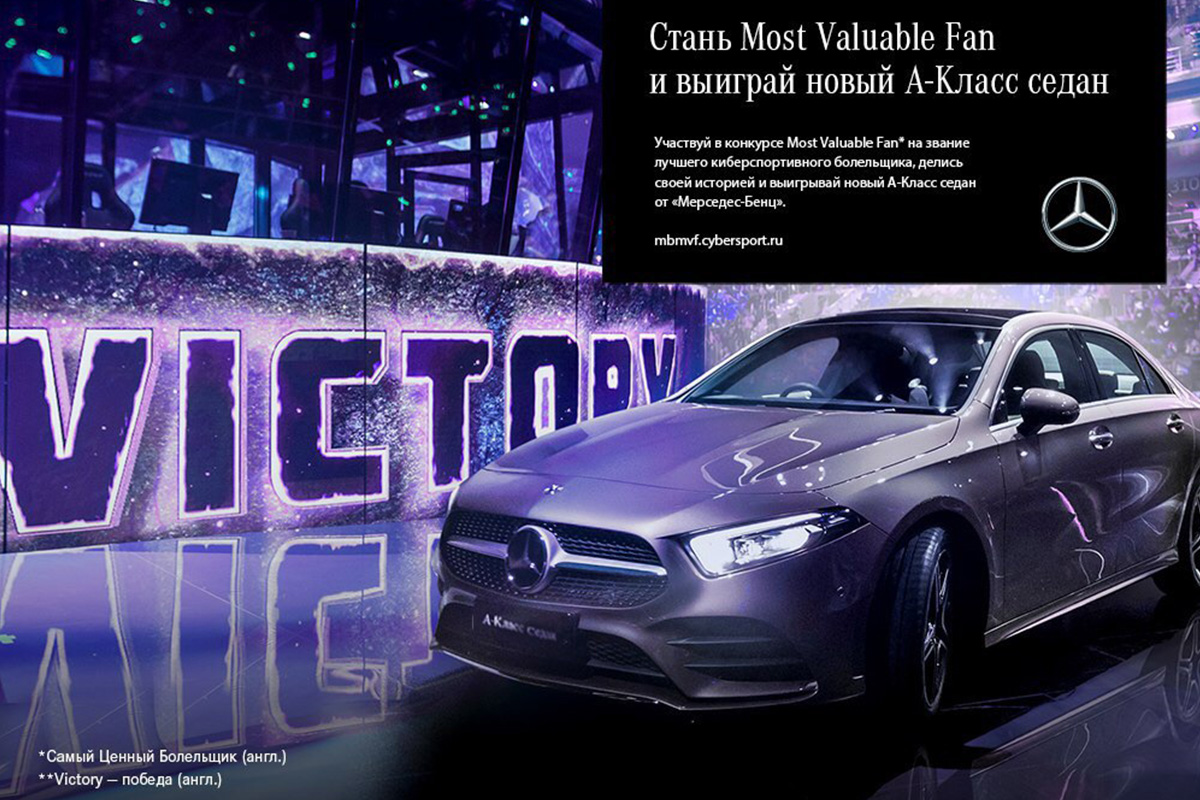 Reading Time:
4
minutes
A premium automotive brand Mercedes-Benz announced the start of the Most Valuable Fan campaign aimed at Russian esports fans. As part of the campaign, a national fan competition will take place throughout August, September and October, culminating at a special event in Moscow during ESL One Hamburg 2019 playoffs. Following the outcome of the vote among the esports community and members of the jury, the chosen fan will receive the title of the Most Valuable Fan and a Mercedes-Benz A-Сlass vehicle.
This partnership between Mercedes-Benz, Publicis Sport & Entertainment, and ESforce holding is a continuation of the brand's devotion to creating unforgettable experiences for both fans and the players. In 2016, Mercedes-Benz became a partner of ESL, founding the Most Valuable Player campaign taking place for the second consecutive year. As per 2019, viewers and members of the expert community have helped award the best ESL tournaments players with 5 automobiles worth a total of €250 000. Virtus.pro (a member of ESforce holding) players have won this award three times: Alexei Solo Berezin was the MVP of ESL One Hamburg 2017, Vladimir RodjER Nikogosyan and Vladimir No[o]ne Minenko became MVPs of ESL One Katowice and ESL One Birmingham in 2018.
"The Russian esports community is among the most engaged and active communities in the world, — says Mercedes-Benz Press Office. — However, the fans' devotion to their favorite disciplines, teams or tournaments is rarely rewarded. We want to say "thank you" to all the fans who travel long hours to visit their favorite tournaments, meet their favorite teams in airports, prepare banners and touching gifts for their idols, share their hobby with their friends and do everything in their power to help esports grow. We hope that the Most Valuable Fan campaign will help elevate esports fan culture to a new level. We are happy to begin our first esports partnership in Russia with the fans themselves!"
To enter the raffle, one needs to register at http://mbmvf.cybersport.ru website, record a video of 5 minutes or less in which fans would talk about their experience supporting esports, fill in a form, and pass moderation. All citizens of Russia who are 18 or older and have a driver's license may take part in the contest. With support the fan community and esports celebrity jury consisting of renowned journalists, casters, and fans, the brand will choose three finalists. They will then receive a ticket to the event's grand finale — a closed award ceremony in Moscow. The event will take place in Yota Arena during ESL One Hamburg 2019 final stage.
"We consider this one of the most important esports projects of the year, its importance for the gaming community and the market as a whole is undeniable. We are certain this campaign will gain a lot of traction on the international market, even though it is being implemented on the territory of Russia. Mercedes expands the horizons and pushes esports to a whole new level. We are happy to be a part of this project. Let the best fan win!" — says Sergey Barkhudaryan, Head of Publicis Sport & Entertainment.
"Mercedes-Benz arrival to the Russian esports market is a clear signal for the community and the industry as a whole. The "Most Valuable Fan" project shows how involved Russian esports audience is on the international level, how much its activity and engagement into their idols' life is evident on the worldwide scale. We are happy to partner with Mercedes, and we are sure that it is just one step further in a series of large-scale campaigns to reward the fans for their passion for esports, loyalty and compassion to their favorite teams and tournaments," — says Alexander Kim, ESforce Holding Commercial Director.
More details at http://mbmvf.cybersport.ru.
Mercedes-Benz Russia AO is a Russian company, a subsidiary of Daimler Group. Daimler AG (Daimler-Benz AG in 1994) was the first foreign automotive company to establish a subsidiary AOZT Mercedes-Benz Avtomobili in the territory of the Russian Federation on December 8, 1994. Mercedes-Benz Russia AO is the only official importer of Mercedes-Benz cars and vans, as well as smart cars in Russia.
In 2013 the company launched production of Mercedes-Benz Sprinter Classic vans at the GAZ plant in Nizhny Novgorod, as well as diesel engines for them in Yaroslavl. In 2018 the company became the leader in the automotive premium segment in Russia for the sixth time running. On April, 3 2019 the gala opening of the production plant for Mercedes-Benz cars in the Moscow region took place.
2019 is an anniversary year for Mercedes-Benz: the brand celebrates 125 years long brand history in Russia.
Publicis Sport & Entertainment is the sports marketing division of Publicis Groupe, headquartered in London. Unit provides clients with full-service support of the whole Groupe but specializing in the sports industry: from strategy and creativity to media, sponsorship of sports events and licensing. Unit operates in all major international markets and provides its services to major global brands: P&G, Mercedes, Heineken, Samsung, Mondelez, Gazprom Neft, Coty, Duracell, EA, etc. As well as sport right holders: FIFA, NBA, Zenit, Russian Premier League, IOC, etc.
ESforce Holding is one of the world's largest esports organizations and the leader of electronic sports in Russia. The holding company integrates all key areas of the esports business, from organizing international tournaments and professional content creation to publishing and advertising activities. ESforce owns over 220 popular online resources with a combined audience of 12 million followers and 114 million annual unique visitors, which provide a 90-percent reach to esports broadcast viewers in Russia and the CIS as well as access to a significant share of relevant international audiences. In 2018, the holding became part of the largest technology company in Russia, Mail.Ru Group.
Sasebo Chamber of Commerce Confirms Speakers for August 27th Seminar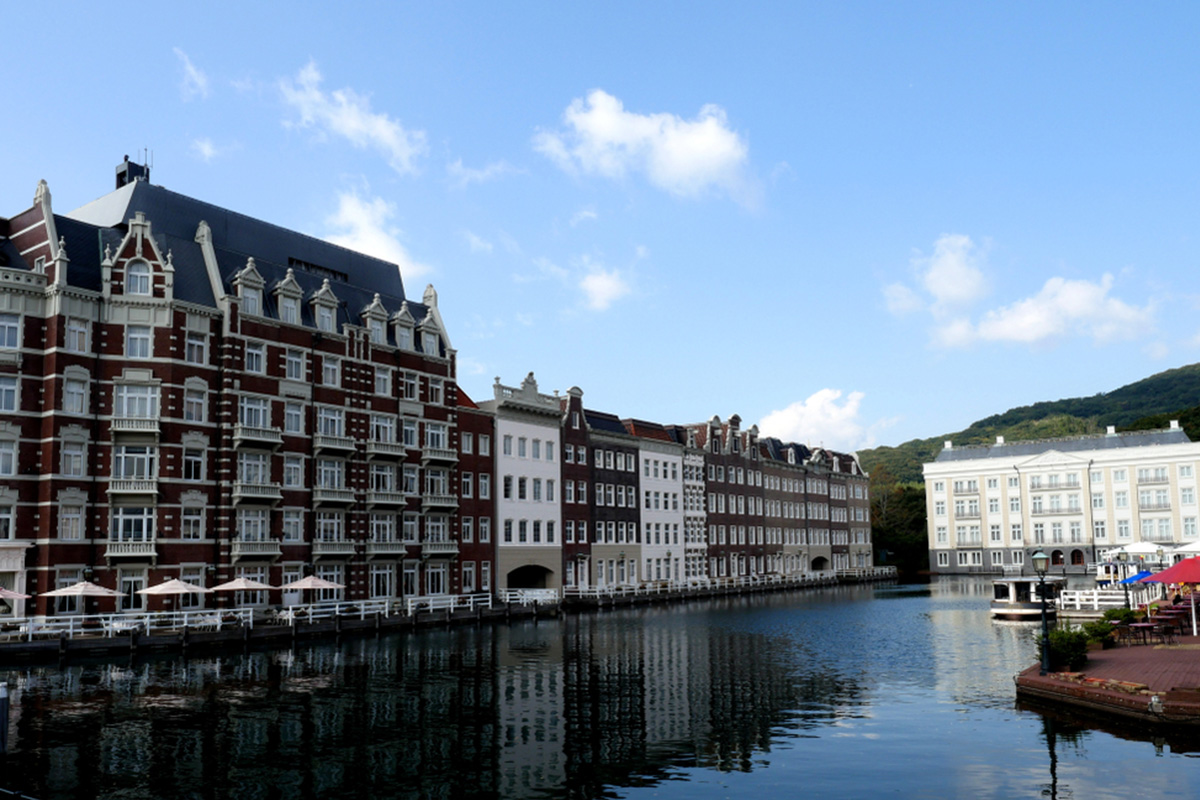 Reading Time:
1
minute
The Sasebo Chamber of Commerce / Nagasaki Marine IR Promotion Council have confirmed speakers for their seminar to be held on 27 August (Tuesday) at the Fuji International Hotel located in Sasebo City. Speakers will include Mr. Brendan Bussmann of Global Market Advisors, Dr. Glenn McCartney of the University of Macau and the Irish and European Chambers of Commerce (Macau), and Mr. Niall Murray, President of the Irish Chamber of Commerce (Macau). The seminar is expected to attract between 50 and 100 participants including local businesses from throughout Sasebo City, Nagasaki Prefecture and the Greater Kyushu Region. Presentations will include overviews on how the private sector should begin to formulate engagement plans with IR operators, as well as best practices with regards to how other Chambers of Commerce engage with both IR operators and the local business communities.