GambleAware Launches "No Bet Inn" in Liverpool as Part of Bet Regret Campaign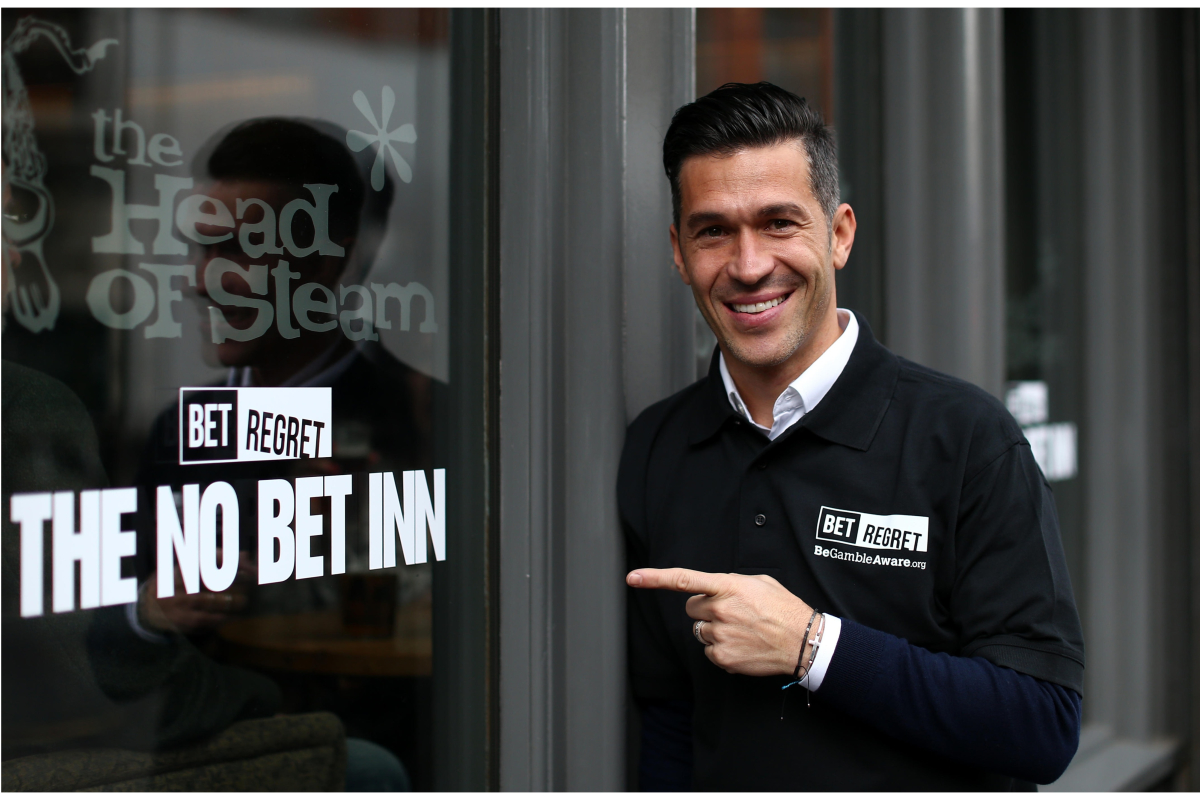 Reading Time:
< 1
minute
GambleAware has Launched "No Bet Inn" in Liverpool as part of Bet Regret campaign. The Bet Regret campaign aims to give support for the young men aged 16–34 who gamble regularly. New research conducted for GambleAware revealed that 58% of 18–44 year-old male sports bettors agree that they make impulsive bets in the heat of the moment.
"Some of my fondest memories of playing football were with Liverpool, so it was great to have a chat with fellow fans and watch the current team play, and it was genuinely nice to watch a full match in the No Bet Inn without the distraction of a mobile in anyone's hand. No checking Instagram, no updating Facebook and crucially, no betting in-play or whilst drinking. It's crazy to see the number of fans placing ill-considered bets and regretting it afterwards, so it was great to remind people to think twice before betting, avoid Bet Regret and just enjoy the game," Garcia, famous football player said.
Marc Etches, CEO of GambleAware, said: "We created the No Bet Inn as a demonstration of our Bet Regret campaign and to make football fans think hard about their betting habits. At the No Bet Inn, people could enjoy the game and avoid BetRegret. The is one part of a national campaign for safer gambling which launched in February to raise awareness of behaviours that people might not always recognise as impulsive or risky, such as sports betting when drunk, bored or chasing losses."
Exclusive Q&A with Ian McDonnell CEO at Blexr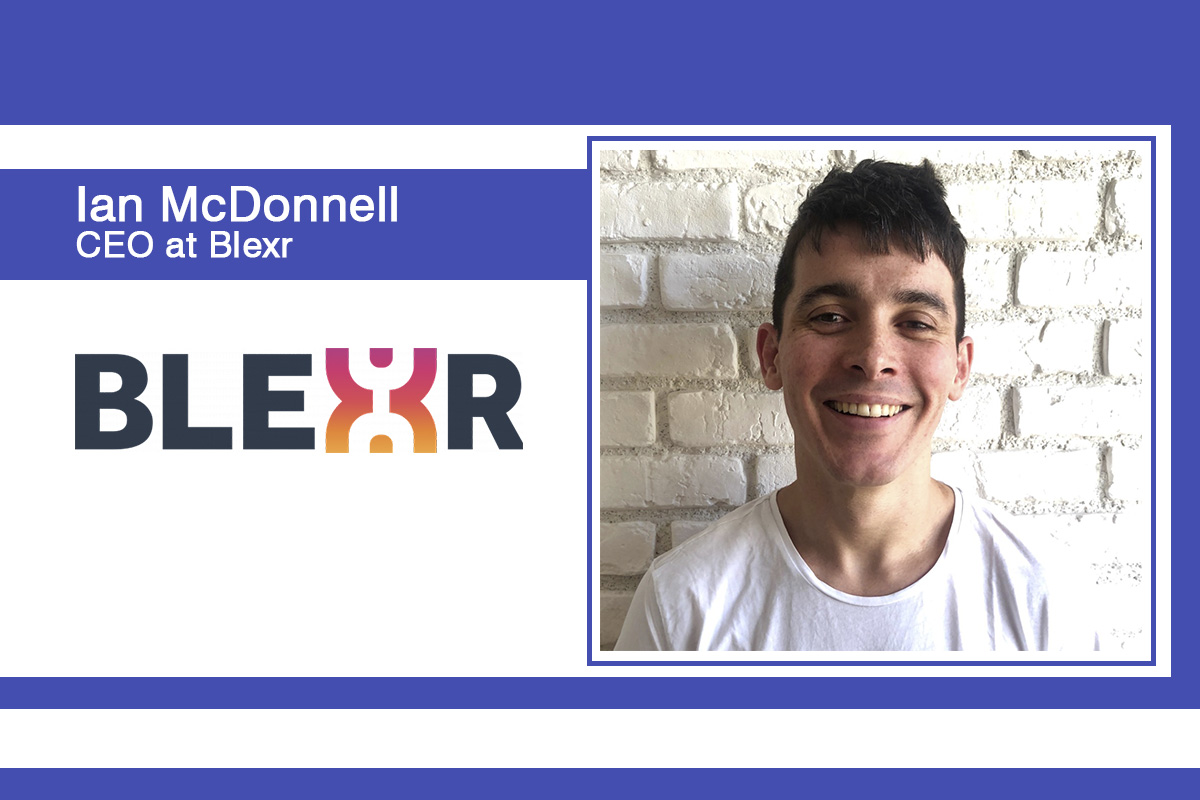 Reading Time:
5
minutes
First up, tell us about yourself. It's always great to hear successful entrepreneurs speak about themselves.
Mine is the classic affiliate story: in my final year of college in 2004, I started getting seriously into poker after winning €450 in a home game. Having been broke my entire student life, winning that amount of money in a night piqued my interest. I started to read a lot about poker, immersing myself in books, forums, and any other poker-related content I could find.
Soon after, I graduated from university and started my first job with a telecoms company, working in their web content department. At this point, I was playing online poker almost every day. After some initial struggles, I was earning more playing poker in the evenings than I was in my day job.
I was keen to travel while I was still young. Having saved up some money, I decided to quit my job to seek adventures overseas. At this point, I had enough of a bankroll to play poker full-time and sufficient money left in the bank for a return ticket, in case poker didn't work out. I headed off to Asia with some friends and started my professional poker-playing journey.
The next three years went brilliantly. By 2008, I had travelled across Asia and moved from low-stakes to high-stakes games.
I was also getting an amazing rakeback deal from the poker site I played on. The manager signed me up to their affiliate programme and told me to offer the same deal to my poker network. Not long after, I had 20-30 of my poker friends on the same deal and got a 5% cut of their action.
Most of my poker network were professional players, so 5% of their rake added up to a pretty significant amount. That then got me interested in the business side of poker, and it was from there that I found affiliation and immersed myself in online marketing in the same way I had previously done with poker.
I had very strong links with several members of the close-knit Irish poker community and regularly chatted with a gentleman who went by the name of "roadsweeper". After we got talking about building a website together, we decided to try our hands at the online marketing game.
When roadsweeper (or Paudie, as he's better known these days) and I started working together, affiliation went from a part-time hobby to a full-time job. Our first site was dedicated to our shared passion – poker – and we had immediate success, reaching four-figure earnings in our first few months. Soon after, we made our first foray into casino, and sports betting followed not long after that.
While I'm wearing the hat of CEO, Blexr is very much a partnership. Our success to date would not have been possible without Paudie's positive energy, work ethic, and sense of humour, as well as his superhuman ability to put up with my pig-headedness. He was also the driving force behind the eventual creation of Blexr in 2015.
It has been four years since Blexr started. What were the ideas and circumstances behind founding it?
At the start of 2015, I was in China and Paudie was in Ireland. We were running 10-20 websites, and had freelancers spread across the world managing everything from design to dev to content.
Back then, we assumed every affiliate was running a similar operation to our own, and that everybody was running a "two guys in a garage" type of setup. On receiving an invite to a private affiliate event in Punta Cana, our eyes were opened when we learned that several of the super affiliates in attendance ran "real" companies with offices, staff, and the rest of the things you'd expect in a normal business.
That led to discussions on centralising operations. We went on to do some research on the various gaming hubs around the world and finally settled on Malta as the home for Blexr.
The company is going great, judging from the awards you get. What is the secret of maintaining freshness and motivation even after four years?
That's a great question. While Blexr opened its doors four years ago, we've actually been working together since 2008.
Our motivations have changed a lot over the years. Initially, the main motivation was money. When you have bills to pay, you need to have a viable business that can cover your living costs. Luckily, things went well from the very beginning, so we never had financial worries.
Once you reach a certain level of financial success, money becomes much less of a motivating factor. Nowadays, there are other aspects of running a company that are far more important to us.
The first is our focus on building great products, something that is part of Blexr's mission. Being part of a team that works on products users love is highly motivating.
Secondly, developing and growing a company culture is both fun and challenging. It can be an emotional rollercoaster at times, but ultimately it's very rewarding.
Blexr has reputably earned a standing in the lead generation, especially in the gaming and casino verticals. Tell us about some of your innovations in the digital marketing arena.
All of Blexr's success is a result of the hard work and dedication of the 100 or so individuals that make up our team of teams. Our growth and constant evolution and innovation is a result of their creativity, dedication, and commitment. Malta often gets a bad reputation when it comes to the quality of talent on the island; we're fortunate to be blessed with some of the smartest and hardest-working people in the industry.
When it comes to innovation, at the moment we're putting a lot of focus on big data. We're working on a number of different projects that aim to provide a personalised gaming experience for our users. We're also exploring different ways to discover what users want to then tailor our products to their needs.
Since you are into the business of bringing customers to the gaming and gambling websites, you must be in a great position to judge what customers really need. Could you specify a couple of things that customers really need or want, but not available at present in the gambling industry?
I think the big thing that customers in gaming want is trust and transparency, which is often lacking in the industry. Transparency is something we really care about at Blexr. It's one of the core values of the company, and it's also part of our mission statement when it comes to how we approach our products and our users.
The digital marketing space keeps on evolving. There was once Google's near monopoly. Then Facebook arrived. Now, a host of new social media upstarts threaten to disrupt the digital marketing space every other day. How do you keep calm and generate leads amidst such fast-paced evolution?
The affiliate industry and SEO have changed a lot over the past ten years. The methods we used to rank websites a decade ago would have your website penalised for life if you tried them today.
It's always important to look towards the future. What way is SEO going? What sites are ranking well these days and why? What other channels can be used to generate leads apart from SEO? We try to keep one eye on the future at all times, to ensure that we're building sites and products that will stand the test of time.
You bring leads from all over the world. What are the steps that you take to ensure legal compliance, as the rules on gambling practically change from country to country – even from state to state in many countries?
We have fantastic commercial and content teams with dedicated people managing compliance across our network of sites. We are in regular contact with all our partners to ensure our sites are always up to date and aligned with current regulations.
Now you have an office in Barcelona as well, apart from the headquarters in Malta. Any plans to expand further, especially to the USA and Asia?
Right now, we're focused on our two offices in Malta and Barcelona. As the regulatory landscape changes in the US, Asia, and other markets, we may look to strategically set up offices in those locations. However, for now, our priorities are Malta and Barcelona.
ComeOn partners with Mediacle for its localisation and consultancy services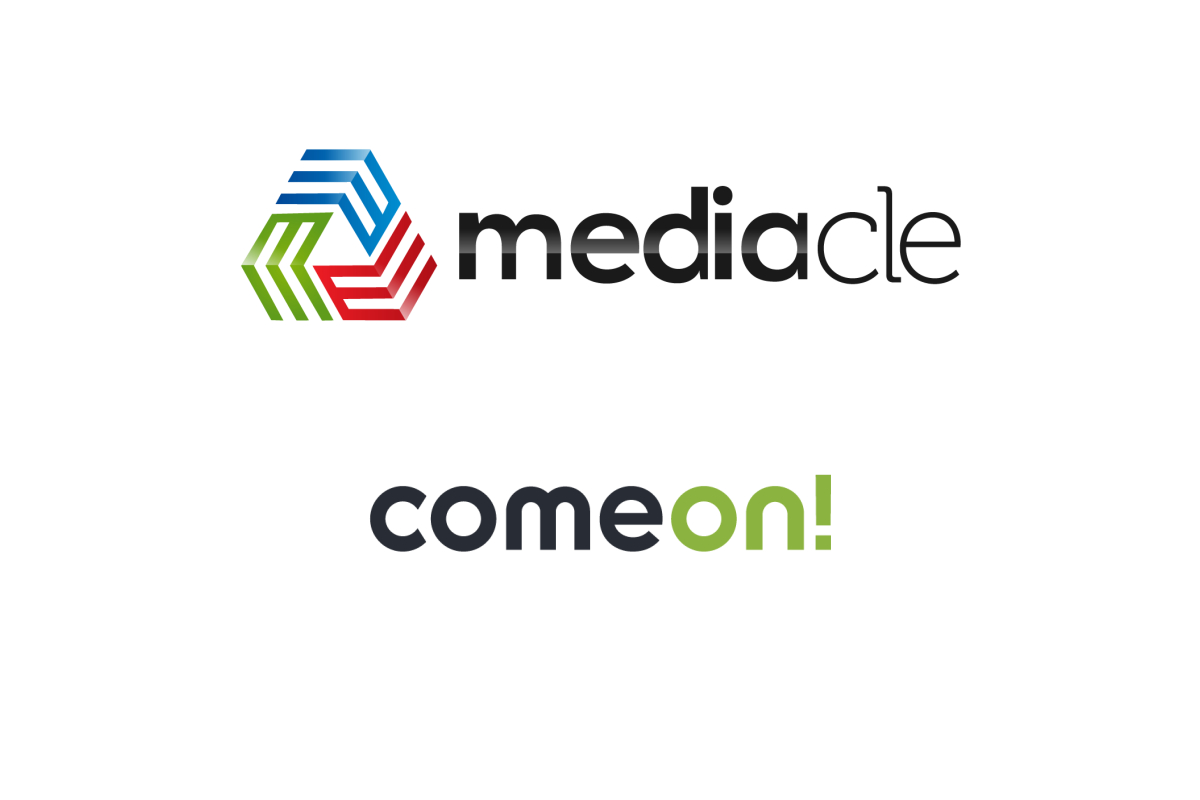 Reading Time:
< 1
minute
Mediacle, a global digital media and IT solutions specialist for the iGaming industry has signed an agreement with ComeOn to offer localisation and consultancy services. ComeOn is a part of Cherry AB, one of the oldest and most trusted Swedish gaming companies since 1963.
With close to four decades of combined experience in the iGaming sector, Mediacle boasts of having a team of experts who offer high quality customisation and localisation services amongst other marketing and software solutions for the iGaming industry.
Santosh Jain, the CEO of Mediacle expressed, "We are extremely delighted to have signed up yet another premier igaming brand such as ComeOn which is a part of the reputed Cherry group. This is indeed a testimony to our growth; commitment and our firm resolve to meet all the demands of our clientele effectively. Mediacle has definitely proved its competence and potential by offering quality and cost-effective solutions to the top B2C brands in the online gaming industry." He further added, "Our partnership with ComeOn is sure to help us widen our business presence in the iGaming community at large."
Visit www.mediacle.com to know more about Mediacle and the services it offers.
About Mediacle:
Mediacle is a one-stop destination for the iGaming ecosystem. It prides itself in offering a wide range of digital marketing and IT services focussing exclusively on the iGaming and e-commerce industry. The company is driven by competent individuals who are extremely passionate about offering best-in-class services that stand out in both quality and service.
Mediacle Group AB (publ) is a Swedish limited liability company with corporate identity no. 559026-5566 and a registered office in Stockholm. Regulated by the Swedish Companies Act., the company is listed on the Nordic Growth Market (NGM) Stockholm with the ticker symbol MEGR.
Play'n GO Hit All the Right Notes With Black Mamba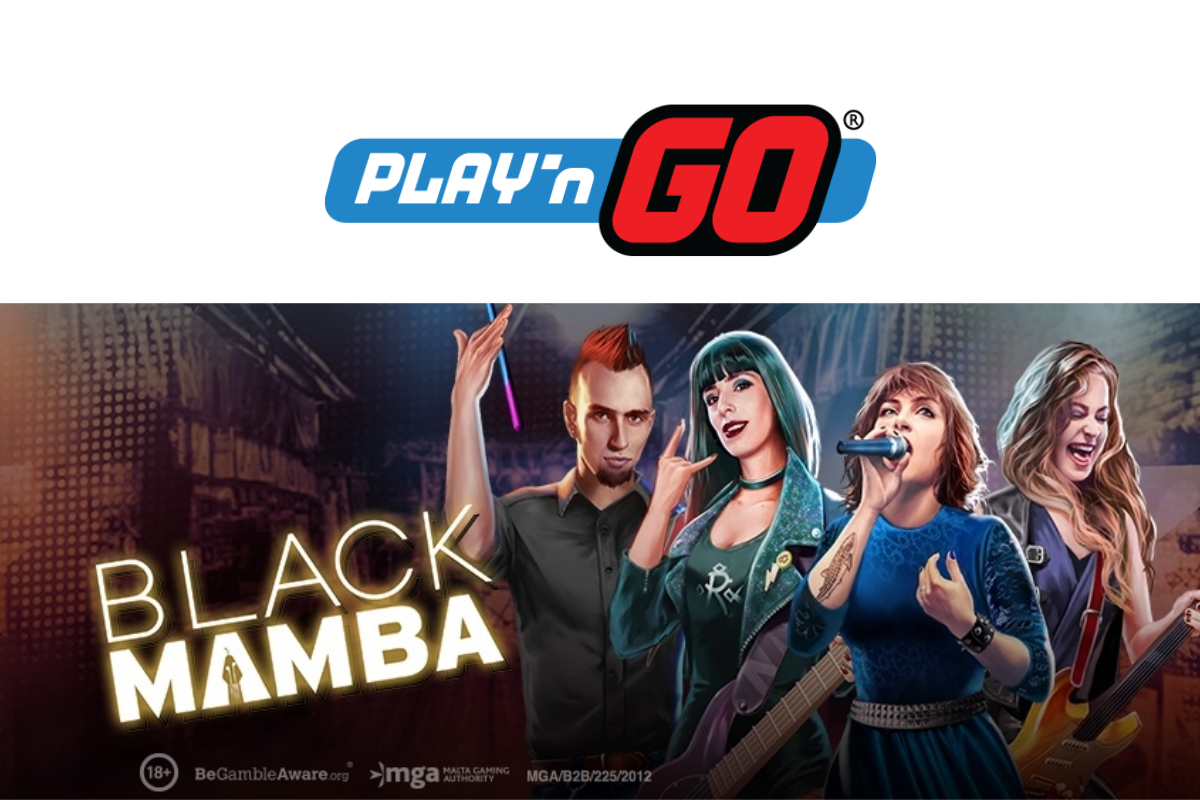 Reading Time:
2
minutes
Slot supplier Play'n GO have returned to the music world for their latest slot Black Mamba, created in partnership with the Italian hard rock band of the same name.
After the success of House of Doom, Sabaton and their most recent release, Demon, Play'n GO have once again teamed up with another band to create and unique slot based on their musical stylings.
The Italian super band from Italy comprises of four members; Martina Cori (vocals), Alexandra Maiolo (guitar), Cecilia Nappo (bass) and Federico Maragoni (drums), all of whom feature as characters in the game, using their musical skills as part of its special features before coming together in an epic grand finale.
As always, the band themselves were very involved in the game's creation process, making several visits to the company's office to work with the producers and artists involved in crafting the game's final design.
The slot includes the band's original music, as its soundtrack is taken from their newest album Black Mamba II, which was released in October this year. This includes popular tracks such as Monsters, Natural Born Disaster and the hit single Watch Me When I Fail, which is performed during the game's main Free Spins feature.
To celebrate the release of the game, Play'n GO are hosting an exclusive concert featuring Black Mamba and English rock band Demon. The concert will coincide with the first evening of SiGMA, November 27th.
The game is another example of the company's creativity in the world of slots. While the musical slot theme is a popular one, Play'n GO have managed not only to approach it uniquely but also redefine the idea of what it means to create a slot of this type.
CEO Johan Törnqvist spoke on the company's unique approach to their slot making:
"Creativity and innovation are at the heart of everything we do; we want to take this form of entertainment into new territories, and that means playing with new ideas and new concepts.
Working with the band to create the slot is an example of this; we ensure that we capture the personality and the essence of their music and fuse it with the Play'n GO spirit you get with every release. To do that successfully, that's when you know you've created something special."
Black Mamba is available to play online today.