GambleAware Launches "No Bet Inn" in Liverpool as Part of Bet Regret Campaign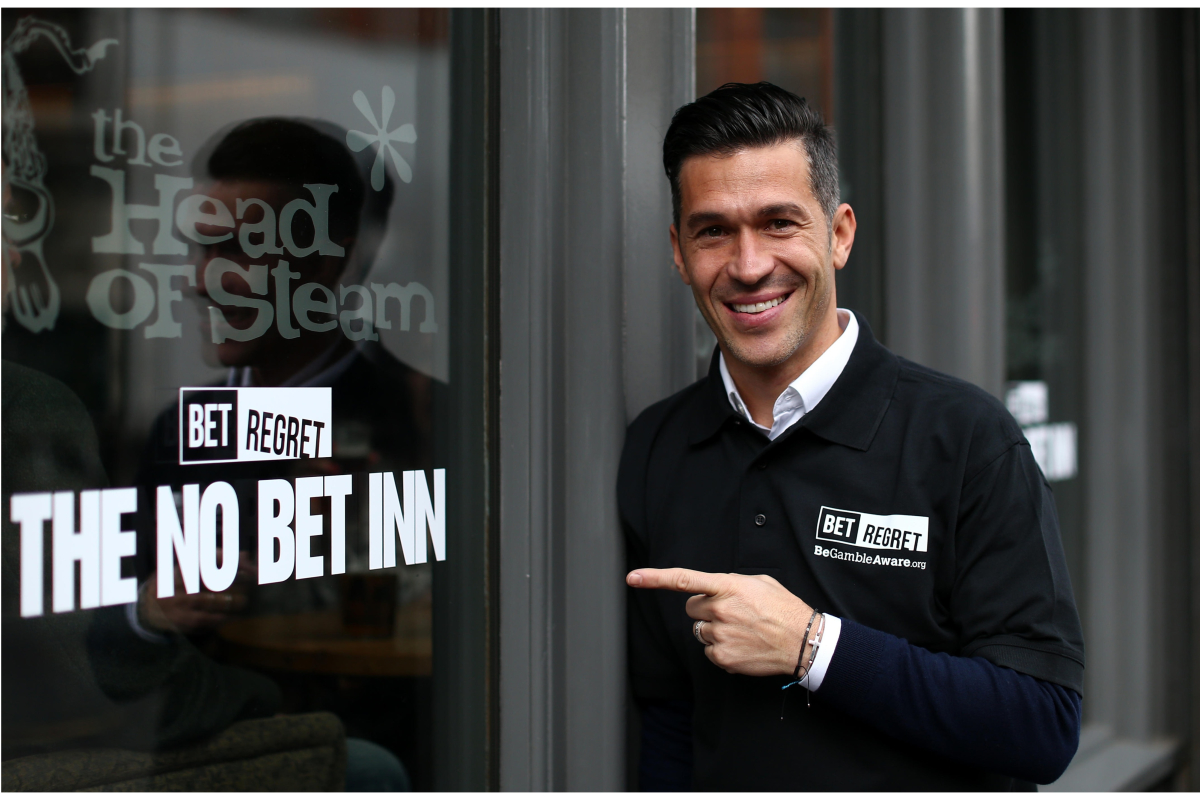 Reading Time:
< 1
minute
GambleAware has Launched "No Bet Inn" in Liverpool as part of Bet Regret campaign. The Bet Regret campaign aims to give support for the young men aged 16–34 who gamble regularly. New research conducted for GambleAware revealed that 58% of 18–44 year-old male sports bettors agree that they make impulsive bets in the heat of the moment.
"Some of my fondest memories of playing football were with Liverpool, so it was great to have a chat with fellow fans and watch the current team play, and it was genuinely nice to watch a full match in the No Bet Inn without the distraction of a mobile in anyone's hand. No checking Instagram, no updating Facebook and crucially, no betting in-play or whilst drinking. It's crazy to see the number of fans placing ill-considered bets and regretting it afterwards, so it was great to remind people to think twice before betting, avoid Bet Regret and just enjoy the game," Garcia, famous football player said.
Marc Etches, CEO of GambleAware, said: "We created the No Bet Inn as a demonstration of our Bet Regret campaign and to make football fans think hard about their betting habits. At the No Bet Inn, people could enjoy the game and avoid BetRegret. The is one part of a national campaign for safer gambling which launched in February to raise awareness of behaviours that people might not always recognise as impulsive or risky, such as sports betting when drunk, bored or chasing losses."