Digitain – GGE 2019 Retrospective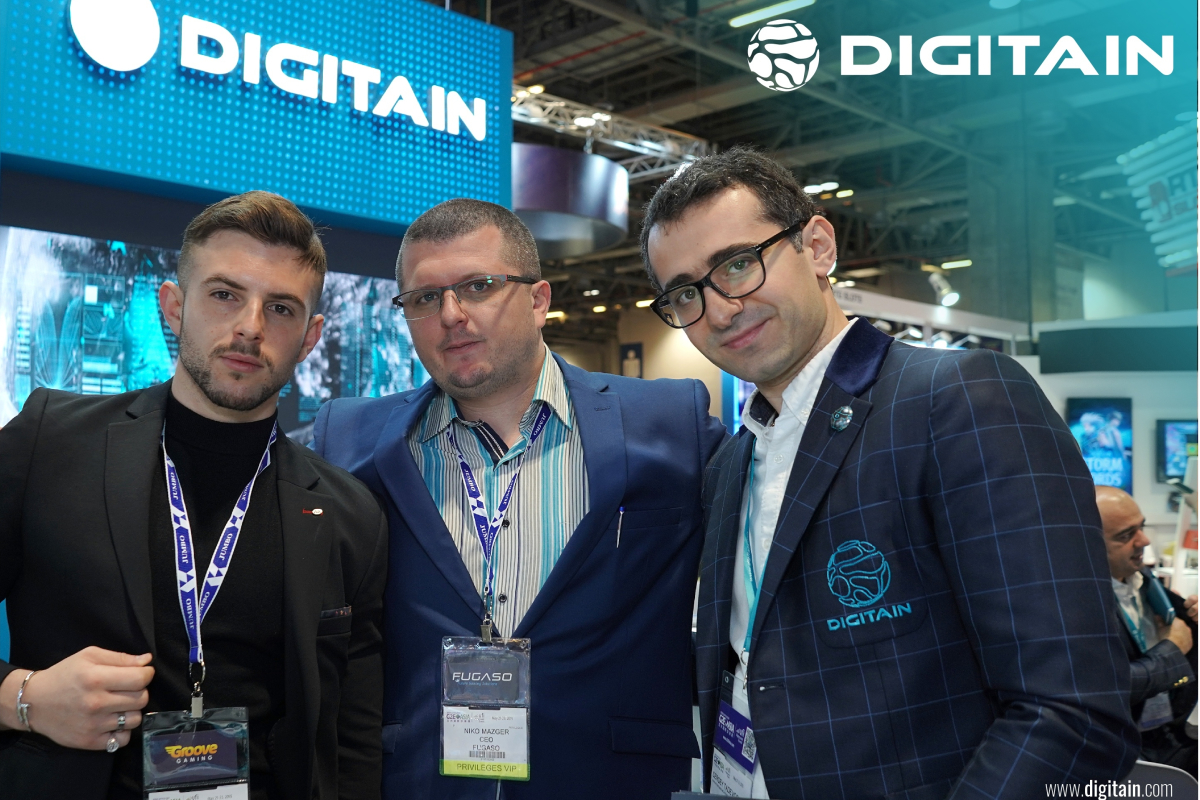 Reading Time:
2
minutes
Suren Khachatryan takes a glance back at last week's G2E Asia summit and looks forward to what it will take to succeed in emerging Asian territories.
The Global Gaming Expo (G2E) Asia once again showcased the biggest marketplace for the largest continent, with the definitive must-attend event on Asia's igaming circuit last week. Now well-established in its 13th renewal, welcoming around 18,000 visitors and 200 exhibitors from all corners of the globe, its prominent place on the tradeshow circuit seems assured.
Digitain was on-site at The Venetian's D719 stand, where once again we were able to meet existing partners, drive new business and showcase our latest products, uniquely localised for every region. It was a hugely rewarding experience, thanks to the newly configured twin-level expo hall, alongside a series of fresh set of informative conference tracks.
Moreover, Macau offered a timely conference at which to meet coherently, debate the merits and let good ideas win at a pivotal time for the industry as a whole. Whatever the conundrum: emerging territories and cultural taste, partitioned regulation, player engagement, acquisition and bonusing alternatives, social media marketing, post-event retention strategy… all these questions needed answers. And sometimes tough ones. So it was great to trade thoughts on broad plans and specific innovations with other industry leaders, in order that we might converge on the wisest road forward, with G2E Asia providing the perfect lens through which to distil details of every colour.
The overall growth of the igaming industry remains incredibly encouraging, particularly in these growth markets, and the international advance of sportsbook continues unchecked in most developing countries. That said, innovation remains the watchword, both in the markets you offer and the tools with which you allow your clients to engage. Staying positively demarcated from the competition is naturally crucial, and that's what Digitain does best with our ever-evolving product portfolio.
For me, though, the overarching question was: will Asia fashion its own watershed PASPA moment for sportsbook? Comparisons to the U.S. may at first seem facile. However, the truth is that this patchwork Asian quilt of taste and regulation (not to mention competing tax bands which could inherently price any greedy regions out of the market, or send their players to off-shore illegals) is very reminiscent of what's slowly unfolding stateside in sports betting.
In general, Digitain has experienced substantial growth in several international markets over the past 12 months. Strategically, in order to accommodate this expansion, we will be opening sales and business development offices in four core areas, including the Philippines. These offices shall locally service existing clients and partner needs as well as increasing our inquiry pipeline.
Make no mistake, this industry will always change and naturally evolve as we respond to opportunities and challenges – often two sides of the same coin. Yet the significance for suppliers and partners coming together to exchange their expert knowledge (be it niche or overarching) remains undimmed as we search for the most effective path through the regulatory woods. A flexible platform, which offers tools and technologies forged from hard-won worldwide experience, constitutes the key in a market where the mass market is belatedly taking off, as VIPs somewhat subside. You need to be nimble, responsible and compliant to take full advantage.
So, while there will always be more lessons to learn in this fluctuating industry, you'll seldom go far wrong if you observe those three core tenets.
Singapore Games Association Launches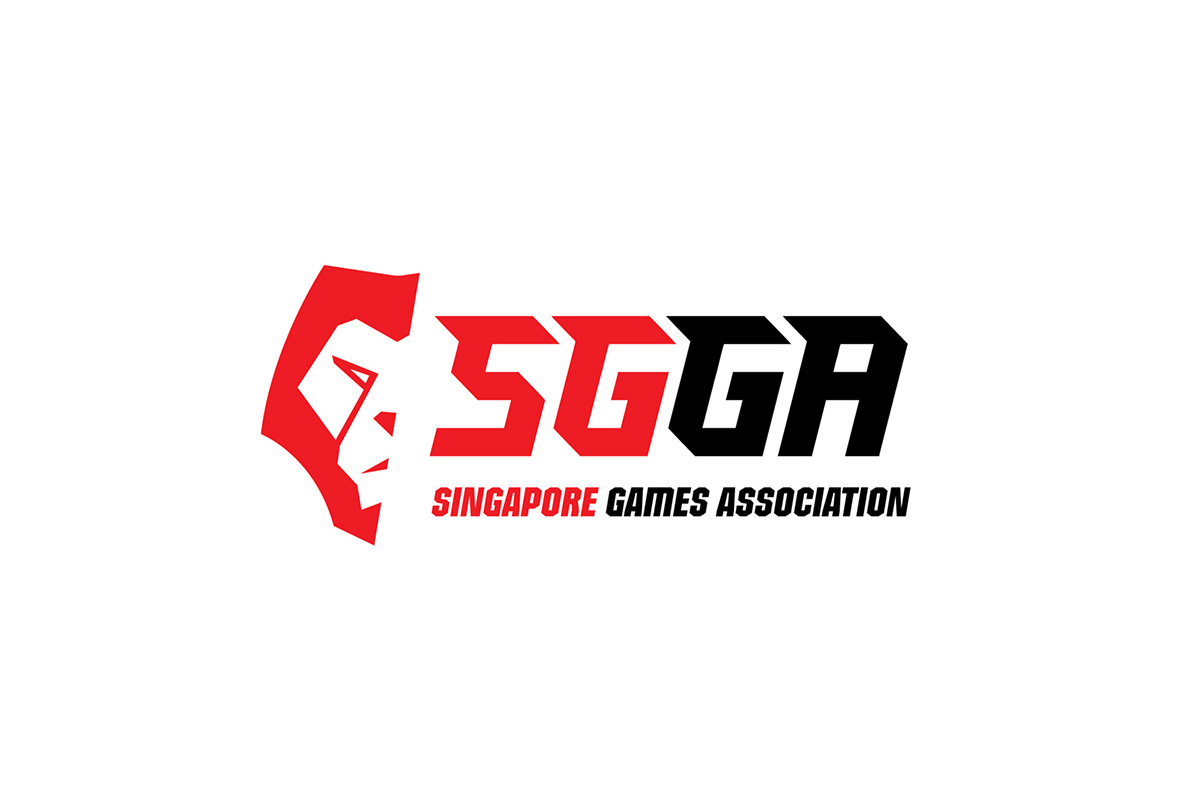 Reading Time:
< 1
minute
A new association has been launched in Singapore to bring local Esports and gaming to world stage.
The Singapore Games Association (SGGA), formerly Singapore Games Guild (SGG), officially launched with the mission of creating a sustainable local gaming and esports ecosystem as well as attract more esports events to the region.
SGGA is operating with support from Enterprise Singapore, Infocomm Media Development Authority and the Singapore Tourism Board. SGGA will serve as the sovereign city-state's primary trade association for gaming and esports.
SGGA's initiatives will begin by hosting an Industry Day on August 7-8 for local game professionals, as well as those hoping to enter the industry. In the third quarter of 2020, SGGA will launch its paid membership programme, which is open to all companies registered in Singapore, as well as Singapore-based individuals including freelancers.
The SGGA also announced the Singapore Esports initiative to establish industry-wide standards for hosting esports events and to celebrate the achievements of the Singaporean esports community.
Companies Continue Japan IR Bid Despite Covid-19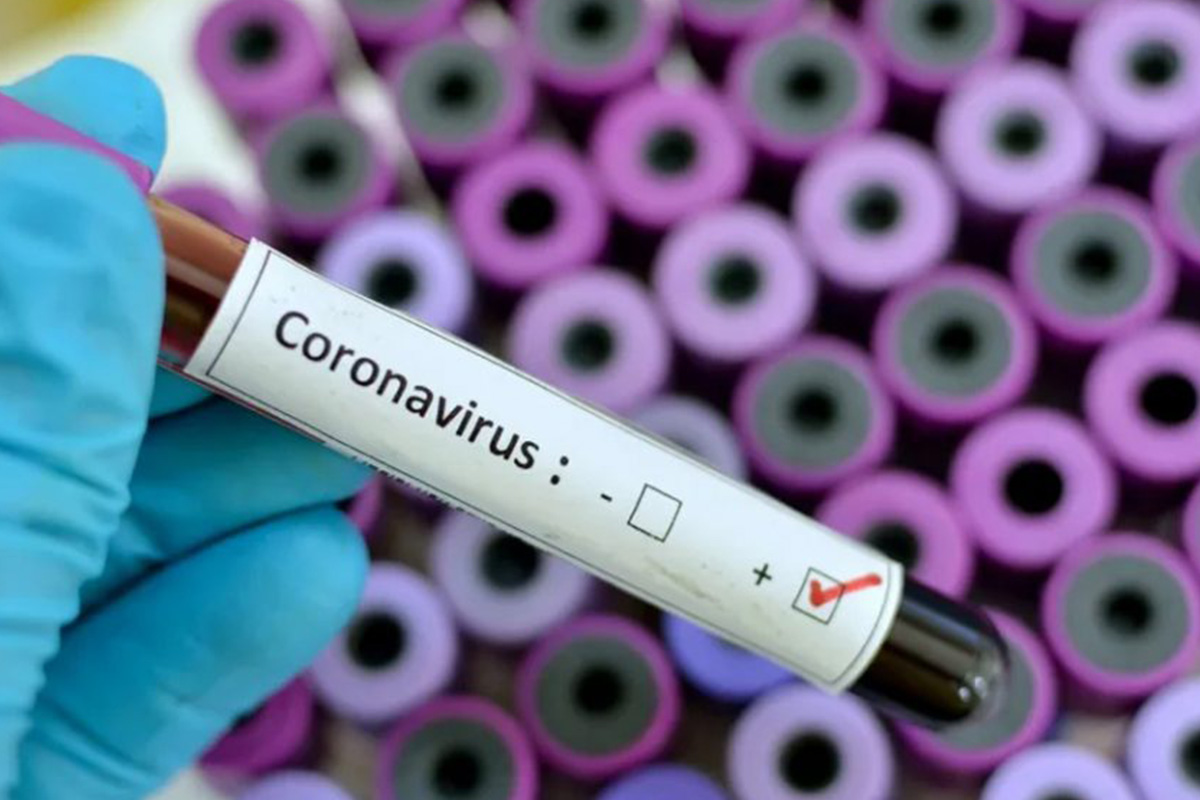 Reading Time:
< 1
minute
Four of the five front-running companies in the bid for three integrated resort (IR) licenses are keen on competing despite the Covid-19 pandemic, according to a survey conducted by the Japan Integrated Resort Association (JIRA).
JIRA conducted the survey in June. The survey covered 132 companies that are involved in the bidding process. As many as 88 companies said they are willing to continue bidding, with 16 respondents suggesting that they are more interested now. Only one among the top-five companies that are tipped to win the bids answered that they are "less interested" in the project now in view of the Covid-19 situation.
Many companies, 118 to be exact, admitted that their bidding preparations had been affected by the pandemic-induced situation.
As expected, a majority of companies (61.4%) suggested problems in international travel as the main hindrance.
Among the respondents, 59.0% expect difficulty in forecasting demand, while 40.9% are concerned with the cost of infectious disease control measures.
ITL bill acceptor expands into Southeast Asia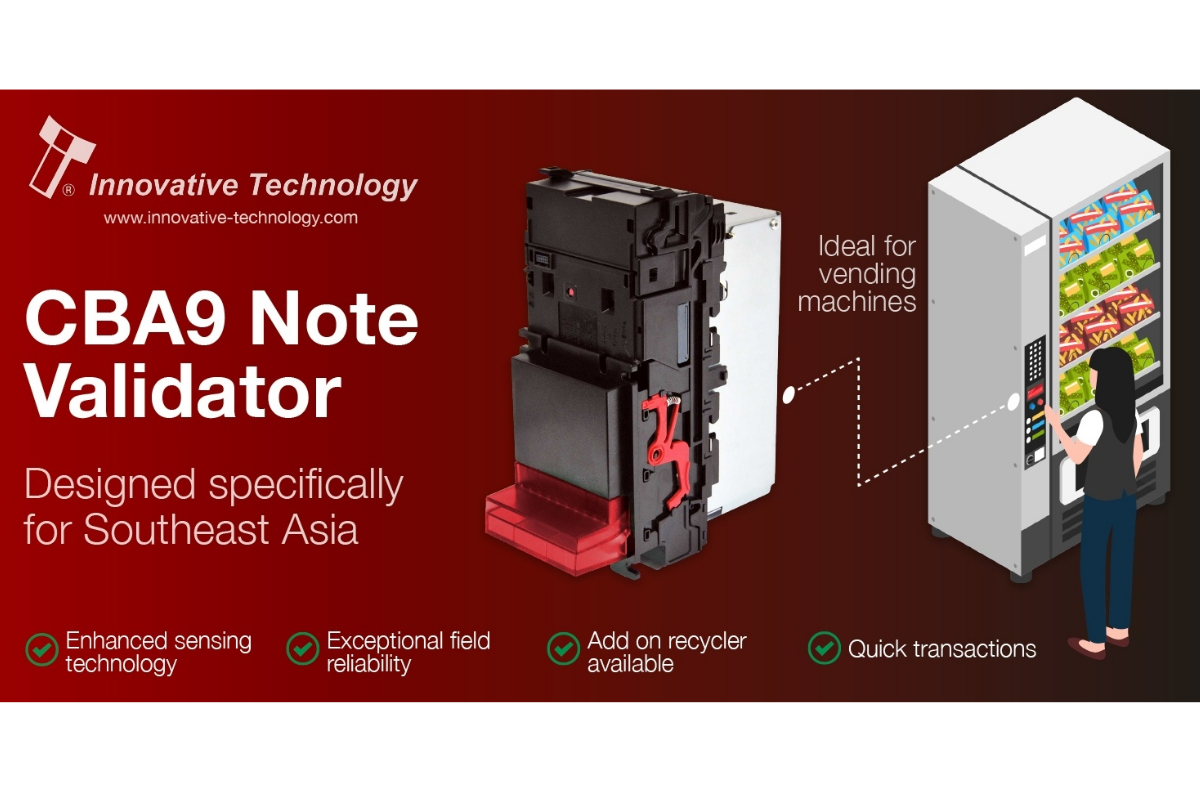 Reading Time:
< 1
minute
A bill acceptor (CBA9) designed specifically for Southeast Asia has been introduced to the market to simplify cash handling for OEM's that export throughout the region. Already dominating the vending industry in China, the market-leading, field-proven banknote validator is now available in Indonesia, Malaysia, Philippines, Singapore, Taiwan, Thailand & Vietnam. Following consumer and market demand, ITL are keen to roll-out its accessibility to this vast Southeast Asia region.
Kravitz Liew is ITL's Business Development Manager for Southeast Asia based in Malaysia. Kravitz commented, "The CBA9 is a cost-effective bill acceptor and boasts a quick transaction time (2-3 seconds) and advanced note-to-note processing capabilities. With its enhanced sensing technology, the CBA yields a high acceptance rate for the Southeast Asian currencies which we have currently available and we are delighted with the positive interest we have received from key Manufacturers in the region. Since I started working for ITL back in February this year, I have built up strong relationships with our customers in Southeast Asia and CBA9 is proof that we are providing the right product for the demands of the region."
Kravitz continued, "Due to the product's modular design, the CBA9 can be upgraded to add a note recycler to suit customer needs. It is particularly suited to vending and amusement industries where it offers exceptional field reliability. Free remote updates (including MDB) are available too giving our customers excellent value for money."
Concluding Kravitz said, "The CBA9 is devised to maximise cash efficiency for customers requiring quick transactions and I am delighted to be able to offer our customers this solution. Southeast Asia is an important region for us, and we look forward to seeing a fast and widespread take-up of this cost-effective bill acceptor in the region."