Exclusive interview with Lars Kollind, Business Development Manager at Playson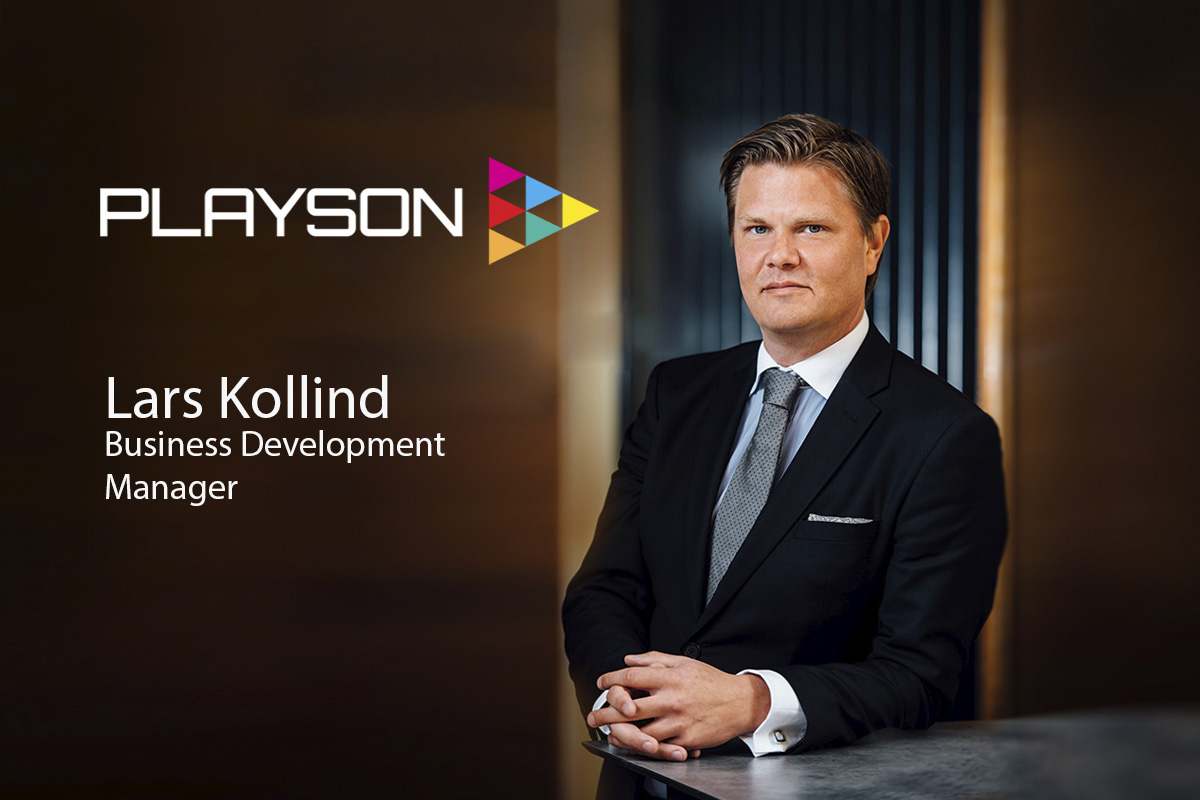 Reading Time:
5
minutes
European Gaming caught up with Lars Kollind who is spearheading the brands strategic plans to continue expanding its operational portfolio worldwide, both vertically and horizontally.
You joined Playson in January this year. How is your experience so far?
Kollind: Hello and thank you for the opportunity to share my experience at Playson.
When I joined the company, I expected a young provider, still figuring things out, however in the few months I've been here I have been pleasantly surprised to understand the company is well-established, with clear goals and direction, and with a great culture focused on quality of workplace experience. Playson games are popular among operators and players alike due to their high-quality graphics and animation, supported by a robust and reliable technical set-up that ensures a seamless experience.
On a more personal level, I am greatly enjoying the atmosphere in the company. Values such as collaboration, teamwork, peer support and responsible autonomy are at the core of company culture, which is why we work as a closely-knit pack. At the same time, this allows me the freedom to be myself and motivates me to give my best in my role.
Playson has signed some major clients recently, such as Leo Vegas, ComeOn, and Hero Gaming. Tell us more about the new deals and strategic aspects behind each deal.
Kollind: It's no secret that we are proud of these recent partnerships and they have given us added impetus to re-evaluate our operations. The company has operated for a long time as a small-to-medium-scale, dynamic studio, with laser focus on quality of product and support. Recent deals with tier one operators and other suppliers have provided us with the context to understand that our position in the market is changing. We are moving with confidence towards the core of European iGaming, increasing our regulated market footprint and our ambitions.
What was your specific role role in these deals?
Kollind: It is common practice in the company to appreciate the team-effort even across every achievement, no matter how large or small. It's true, actually, that even top performers reach out to a large number of professionals from other departments in order to secure a deal. These particular deals were coordinated by our Sales Manager and my involvement only started after the deals were signed.
How do the new deals auger for Playson's future? What are the new deals in the pipeline?
Kollind: The most important message sent by these deals is that Playson is a mature, stable and reliable provider that is here to stay – and grow. Our engines are revved up and we don't expect to slow down our expansion process any time soon. We have some significant announcements to make in the coming months so watch this space!
Are there any plans to expand Playson's footprints to the USA and Asia? Big things are happening or about to happen in the USA and Japan in the gaming sector.
Kollind: For the time being Playson is focusing on its core markets and only contemplating non-European territories from afar. We expect markets such as the US and Asia to take decisive steps towards regulation and developing the necessary framework for harbouring safe, compliant and responsible gaming, bit this will take time. This year we are committed to expanding our presence exclusively on regulated European markets, but next year it's not out of the question that we may consider other regulating and/or regulated jurisdictions as well.
Playson has already published more than 70 omnichannel games? Are you going to launch any new games soon, like the Blackjack suite in HTML5? Would love to hear more details.
Kollind: Our HTML 5 Blackjack game is already live and performing well. We are committed to releasing two to three new games every month with new and exciting themes and highly engaging features and functionality that players love and keep coming back to time and again.
Playson has published some much sought-after games in its history. How does the planning go before developing and publishing the games? Could you also tell us more about some of the most successful games in Playson's portfolio?
Kollind: Our game development process is extensive and we take a meticulous approach to themes and details within each product ensuring our products meet the right compliance standards, are customized to the market we are looking to target and the player segment we are catering for.
We always look at the history of what is popular with certain player demographics, however we also innovate as much and as often as possible with new features such as "daily" jackpot implementations.
Our classic titles such as Legend of Cleopatra are still a major success for us. Players love this 100-bet line game that can pay out huge wins across the pyramid-type reels.
Playson's offices are spread across four countries: Malta, Ukraine, UK and Greece. How do you manage to maintain a coherent work culture? Any special human resources policies?

Kollind: We may be spread across several global locations, but we embrace a connected working culture and we're constantly in touch with each office. This has proven to be a huge success for us internally with increased productivity, plus it's also great to have our employees spread out so we can meet our clients as often as possible based on the geography of staff. Each location is designed to appeal to local talent, and we have carefully planned this within the hiring process.
You are participating in CEEGC 2019 at Budapest on 24-25 September. What do you think is special about CEEGC? Why this event is important to your company?

Kollind: This is the fourth Central and Eastern European Gaming Conference and Awards (CEEGC & CEEG). With several countries within the region opening and regulating this market is becoming increasingly important and we're very much looking forward to meeting new and existing clients in September.
Our General Counsel, Andrei Andronic, is taking part in a compliance panel at the event in Budapest and it will be great to learn and network with our peers on issues such as compliance and investment opportunities in the regulated Central and Eastern European jurisdictions including Bulgaria, Romania, Czech Republic, Croatia and Slovenia, and the Emerging CEE jurisdictions, Slovakia, Hungary, Poland.
We really value having a presence at events such as this, particularly in exciting, emerging territories.
You have had about 15 years of experience in the gaming industry. How do you look back at your career?
Kollind: I'm very proud of my personal achievements but my focus is very much about building on the reputation Playson has built during that time and the significant plans and announcements we have for the coming months and years. We have some seriously exciting developments to discuss soon that I can't wait to share.
Finally, do you think artificial intelligence is going to change the industry? What are Playson's plans to tackle the opportunities and challenges that emerging disruptive technologies pose in the gaming sector?
Kollind: AI is clearly the buzzword of the moment, but I don't see many companies making many inroads here. We use advanced AI technology to both improve our internal processes and our 70+ omni-channel slot games. It is helping us design better performing and more targeted localized content and this will only grow in value over time.
Exclusive Interview with Andy Harris, UK CEO of DWG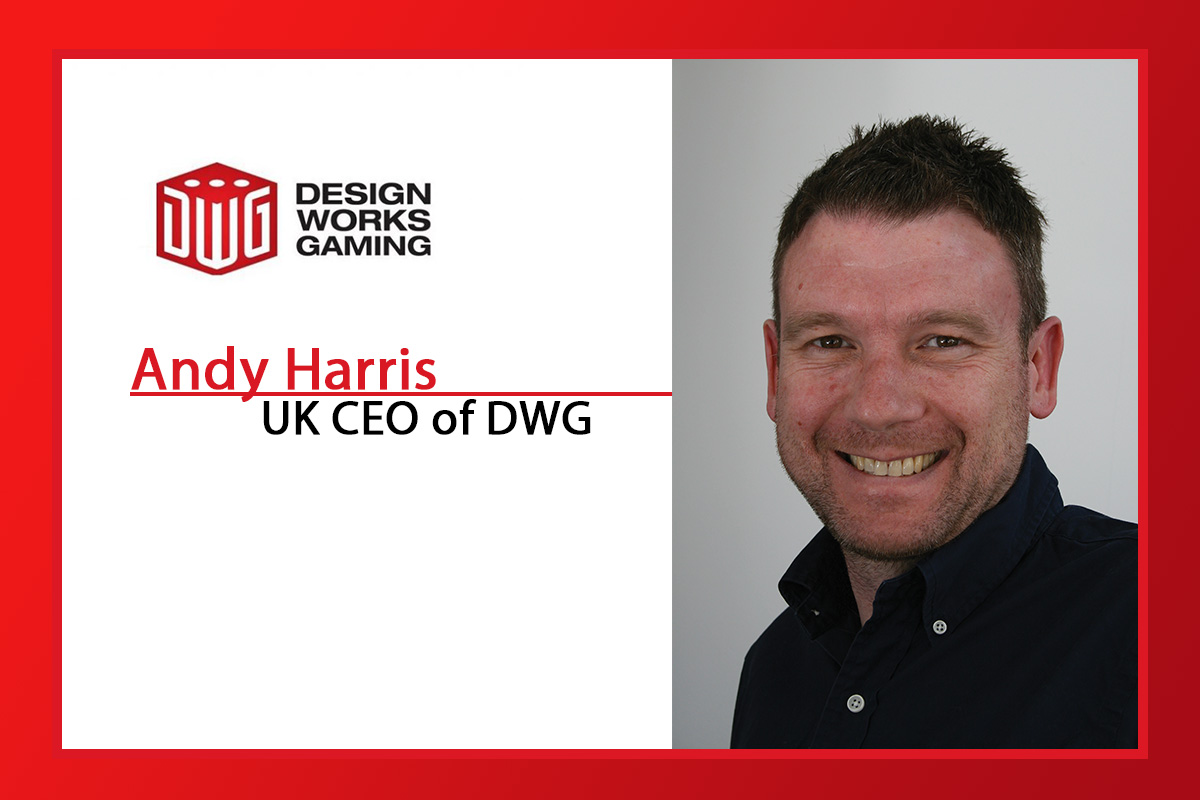 Reading Time:
3
minutes
DWG's background is in land-based and social gaming, but you are now going to launch RMG in the UK. How will you utilise your experience to become successful in this new vertical?
For a number of years now, we have produced a considerable array of successful land-based titles for the likes of IGT, Novomatic, Aristocrat and Konami. That success, and the significant growth we've seen in our social casinos, gives us the confidence to take what we've learned from those verticals and apply it to RMG.
As with any entry to a new vertical, having excellent content is vital. We can use the data and performance insight that we have from our land-based and social games, to ensure that we turn only our most successful titles into RMG games. Knowing that we can offer titles that already have validated success in strongly related channels is a massive benefit that operators can't get from many other suppliers.
The UK is a very crowded marketplace with lots of active operators and suppliers. Whilst the former is attractive is the latter not a bit disconcerting? How will you look to differentiate your offering?
Having plenty of competition is never a bad thing, as it means you must consistently produce top-quality content and can't afford to rest on your laurels. As our offering has the benefit of being tested in a number of different verticals before hitting the RMG channel we can identify what works with different demographics.
Similarly, we have a comprehensive suite of promotional tools which enhances our offering. Gamification is becoming increasingly important, and our set of gamification features is something we are very proud of.
Finally, our offering is different from the majority of the market by virtue of just what it is. With a history of developing content for land-based and social casinos, our games differ from many of the games that are commonplace in Europe today. With an intense focus on innovative math models and easy-to-understand features and bonuses, our titles have more of a classic Las Vegas feel to them.
You have developed your retention and engagement tools based on your experience from social gaming, what makes them different from other tools?
We feel that our years of experience in social gaming has given us an advantage in designing and developing extremely engaging promotional tools. Our tools deliver customisable and flexible incentives and rewards, with a much wider appeal across the market.
These tools include quests, tournaments, leader boards, promotional wheels, daily gifts, mini games, and scratchcards. A major differentiator of our tools is that the toolkit will be available as a separate offering, one that can be used in a 'plug and play' fashion across an operator's entire offering. They also won't be limited to just one vertical, but are available from bingo to sportsbook, and everything in between.
Last year you produced more than 110 titles, that's an amazing amount of games, what's the benefit of having this volume of content?
Whilst we produce a lot of games, not all of these games will become part of our RMG portfolio. Being able to create a large amount of titles is testament to our proprietary technology, processes and the incredible work of our development team and creates a lot of exciting opportunities.
An example of this is that we can offer exclusive content to operators that don't traditionally get those opportunities from other suppliers. Also, our productivity allows us to try out new ideas and concepts, knowing that it's not the end of the world if they don't all work out.
Many of your slots have an American land-based look and feel to them, which is quite different to the slots that dominate the market in Europe. Will European players, starting with the UK, take to them?
Only time will tell. We have had a lot of success with our games in a diverse range of markets and ultimately slot players enjoy games for several reasons, including the theme, gameplay and the maths models used. Whilst the slots may be presented in a slightly different style to games that are more typically found in the European market, they are developed in great detail, by our product experts, to give the best possible experience to players, regardless of the market.
Our portfolio has been validated by millions of players across a number of different territories, demographics and verticals. We are driven by the data we collate and through this we can identify trends and themes that players like and can tweak that for the UK and European RMG markets.
There is always an element of uncertainty when entering a new territory, but we are eager to see how DWG's slots are received in the UK. We are confident they will appeal to operators and players alike!
Exclusive interview with Piotr Szpoton, CEO at BeeFee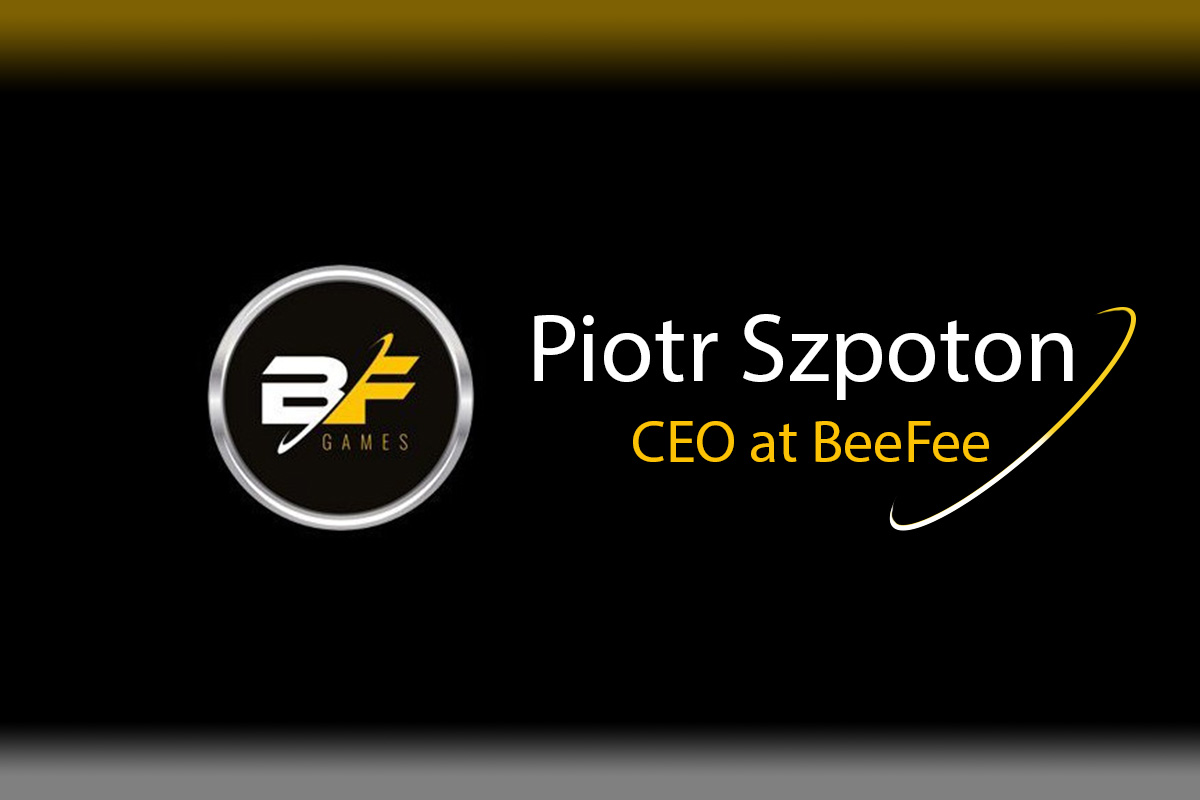 Reading Time:
2
minutes
You are a fairly new online games studio, but you have already built up an impressive portfolio of games, what makes you different from the other studios out there?
We focus on having a great variety of titles in terms of graphics, mathematics and themes. We have a good mixture of more traditional casino games such as Hot Classic and Lucky Tropics which are modern takes on the fruit machine, as well as our more advanced new titles Bonnie & Clyde, Aztec Adventure 3D and Magic Hunter that have proven to become very popular. Bonnie & Clyde became our second top performing games just one month after it launched in April which is a major achievement for our development team. This new line of games portfolio will continue to grow, and we will launch some exciting new games in the near future.
As well as developing online slots you have experience from retail gaming in several countries, how do you use that experience to better your offering online?
The main benefit of operating across different verticals and in different jurisdictions is that we have learnt a lot of what players want. Knowing your players is crucial in this industry. We believe in creating high-quality games that are localised to specific markets. In some markets, players prefer simple graphic and high volatility over more complex mathematics, and graphics and in other markets, it's the other way around. Being able to analyse this behaviour across verticals is hugely beneficial for us.
Do you think the online slot market is becoming too crowded with new studios continuing to crop up?
There is currently a huge number of suppliers and a plethora of games are released on a monthly basis, making the lifetime of a single game very short. There are only a couple of titles we could name that perform well for longer periods. What is important is to remember that quality should be prioritised over quantity despite the volume of games being pushed out.
What is BeeFee doing to ensure player engagement and loyalty in this highly competitive sector?
Most suppliers are now introducing tools to encourage player engagement and gamification has been the buzzword of the industry recently. As mentioned, we try to ensure our games appeal to players in the markets that we target. We also invest in research to ensure the experience for the player gets more entertaining and then implement features we think will be appreciated into our new games.
What is your plan for 2019/what can we expect for 2019?
As mentioned, we will continue to create exciting and innovative titles that we are certain will be a hit with players and operators alike. We will also announce some exciting deals with aggregators and other partners which will ensure our content is available for an even wider audience in more jurisdictions. One of our main ongoing strategies is to bring new quality into existing legacy gaming markets. And we look forward to doing for the remainder of 2019.
Parimatch advocates in-house approach to future-proof sports betting platforms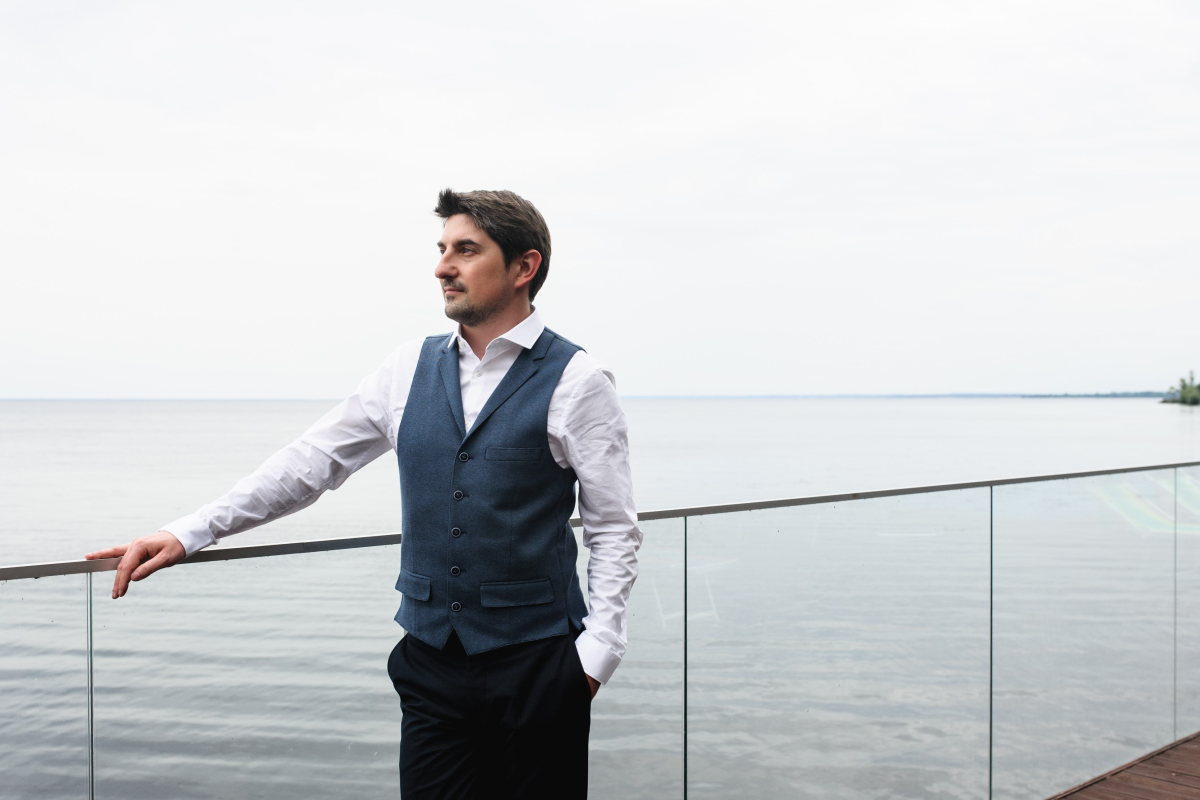 Reading Time:
3
minutes
As the global sports betting industry continues to expand with seemingly unabated possibilities, Konstantin Obraztsov, CTO at the online gaming business Parimatch, explores the pros and cons of in-house vs. outsourced sports betting platforms.
If you were starting out now, would you choose to develop a sports betting platform or use an external product?
It depends on what you would like to achieve. If you want to be a regular company that catches up with the rest of the market; then buy some existing products to run your business and that will be fine. However, if you would like to be a leader, if you want an agile business that can evolve and leverage your own expertise; then you really need to develop your own platform to acquire a unique selling proposition.
Are you sceptical of external products and what hides behind those platforms with regards to data, customers, etc?
Using other platforms is usually a suitable model if you are in a race to get to market. From my point of view using a third party solution is most beneficial in areas where your company does not have the relevant expertise. As an example, using Google analytics to know your customer or an affiliate system to manage them is entirely fine for us. An important part of using third party solutions is data protection. Some of them keep user sensitive data in their cloud, which can be potentially dangerous for us, mostly we welcome using our own hosting for integrated solutions.
Sports betting's continued growth means more and more companies are coming on board, what's the key to ensuring new ideas are brought to the table without overcrowding the marketplace?
New ideas for products can fail to successfully make it to the market place if they are using a third party platform because they are not flexible enough to allow refinements. Development on the product will take longer and will cost more if you partner with a third party solution.
In terms of developing unique platforms or using externally managed products, which provides higher levels of security for players and operators?
With GDPR and other security and responsible gaming initiatives, B2B developed solutions are certainly preferential than spending time developing it internally. These products are developed to ensure our platform comply to industry standards and regulation. It allows us to focus on more customer facing and experiential elements of our betting platform.
Moreover, in terms of responsible gambling, is there more scope for compliance with fewer platforms in the sector?
Responsible gaming and GDPR is an important but basic functionality that is currently offered by almost all B2B solution. It is essential to pay attention to the details, such as which market the platform is designed for, how they make sure data is appropriately protected and, very importantly, what changes we need to make it integrate it into our platform.
How do you see the platforms developing over the next few years, following on from the opening of the US market and in other regions globally, and where do you see the next big growth trend in sports betting?
I envisage many B2B platforms will be focusing on jumping into the US market as soon as possible, with new clients or old. I think in the next few years, platforms will be more focused on developing new user features, and, as new regulated markets appear support customers as fast as possible to be "the first" to launch them. In terms of trends in sports betting for us, it is all about the growth of eSports. We are seeing an exponential rise in interest in betting on eSports. Also, we can see trends where some new casino games are combined with RPG stories, for example; the Jade game series.
Do you feel using external platforms are mainly targeting the "low hanging fruit" customer segments within Sports Betting and if so, what can be done to broaden the scope?
I don't think external platforms will help you become a market leader or give any unique advantages for customers unless you customize your trading feed or have an aggressive marketing plan. To extend our customer proposition, one needs to mix using b2b platform features and their own developed application programming interface (API) to create a unique proposition. There are always a lot of things that can be improved, such as adding personal achievements systems, per customer configurations, personal promotions etc.
Your company offers bets on more than 20 sports, 200 leagues, and 600 sporting events every day: what's your advice to sports betting companies starting out at this point?
For a start, I suggest making solid foundation – a platform baseline. You need to think far into the future from the starting point to handle increasingly high-levels of traffic and new customers. When choosing your platform, choose wisely and choose a baseline with open API and functional migration capabilities – otherwise if the suit does not fit you in few years you will need to upgrade to a new outfit. For R&D, I think the maximum a viable platform solution can remain competitive is three to six years. Afterwards it's hard to stay in touch with the latest technologies, and most likely you will need either to dramatically refactor your solution or move to a new technologically advanced one.