Superlenny Casino finds its feet as a casino affiliate site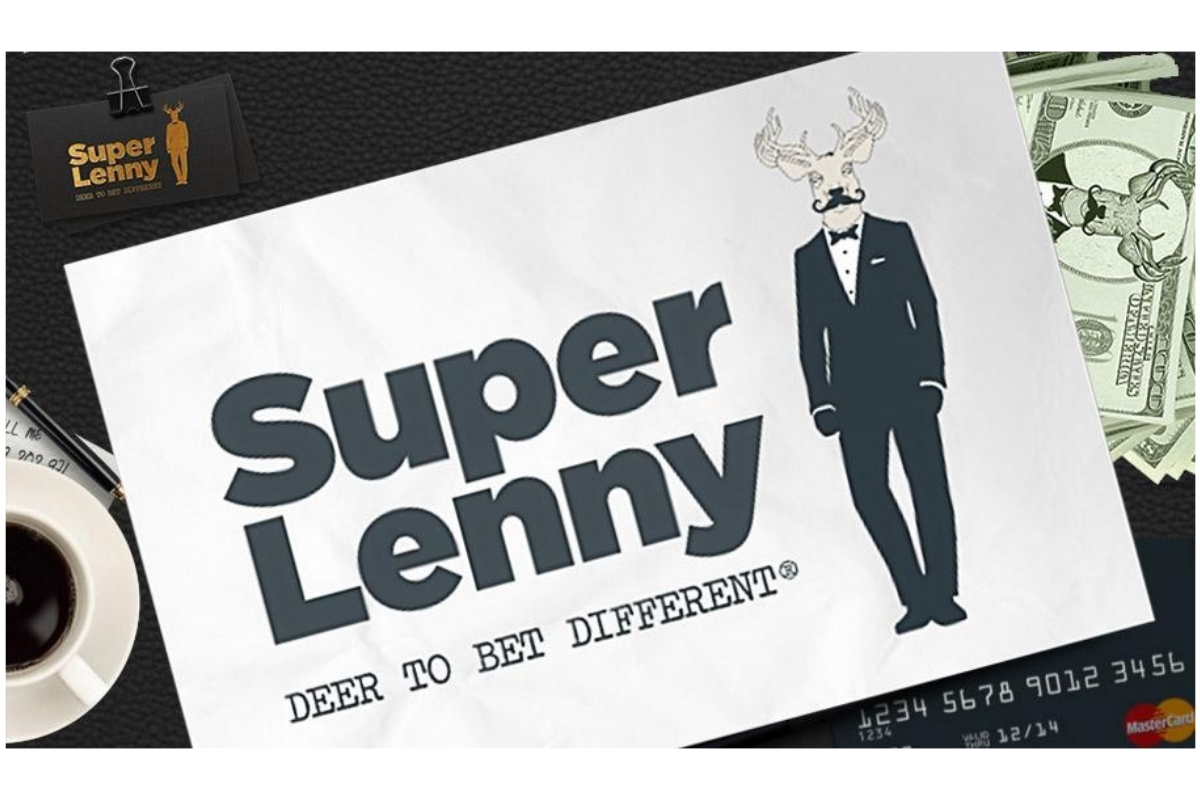 Reading Time:
3
minutes
In the past, choosing an online casino was a relatively simple matter. All you had to do was navigate to one of the few sites out there and start playing. This was made even easier since most of the top sites a decade ago were simply extensions of the leading brick-and-mortar bookmakers. However, with the digital age taking full effect, this simple past is no longer a reflection of the current state of the market. Finding an online casino or sports betting website can be an overwhelming process these days, and the sheer number of potential choices is dizzying at times. Now one of the most memorable online casinos SuperLenny has made the jump into the casino affiliate market to help players find the right site for them.
At the end of 2018, SuperLenny closed down as a casino site. Rather than being consigned to the depths of the internet, SuperLenny has undergone a repackaging as a comparison site.
Why an online comparison site?
Online comparison websites do exactly what their name says – they allow you to compare many websites at once and make an informed decision based on the information provided in several set categories. In this sense, comparison websites act as aggregators of all the available sites out there and establish the criteria to compare them. Comparison websites provide less of a substantive review, rarely making a direct recommendation on which website you should use. Instead, you can go on comparison websites, such as SuperLenny, to compare all the possible options available and come to a more informed decision.
At a time of stricter regulations and operational difficulties, many casinos are feeling the pinch. Online comparison sites on the other hand are less exposed. In the case of SuperLenny it was the right decision to switch from operator to affiliate.
The convenience factor
Possibly the biggest attraction of comparison websites is the convenience factor. With the overwhelming amount of choice out there these days, it is simply not feasible to check each individual website and make an informed decision that way. In fact, if you were to do things this way, you wouldn't have any time left to actually get down to betting and hopefully win some money. In this regard, using a comparison website can save you a considerable amount of time. Additionally, it also allows you to conduct a much more thorough search given how easy it would be to miss a website when conducting a manual search of all the options on offer.
Impartial advice vs biased reviews
Perhaps more surprisingly, comparison websites are a great way to give you access to information about the various options available without advocating for a specific one. With an innumerable number of blogs on the internet now, you can never be too sure where the person writing the review is getting their information from and how impartial they are in making a recommendation. With comparison websites, this doesn't become an issue, as information about casinos is simply listed in an impartial manner rather than trying to sell you on one specific option. In fact, since comparison websites operate by receiving a commission when someone clicks on a referral link, it makes sense for them to offer you as many options as possible.
SuperLenny would appear to have an added advantage here. The Lennytalks section of the website is perfect for serving casino offers, news and promotions. As a trusted brand name, it is easier for SuperLenny to leverage that trust to provide users with casino information. For less established brands, this is an uphill struggle.
Will SuperLenny start a trend?
It is possible that more online casinos will look to the comparison model as a way to whether these uncertain times. Many operators may well be looking at SuperLenny on a more long-term scale before diving in themselves.
GambleRock.com Launches a Social Online Gambling Community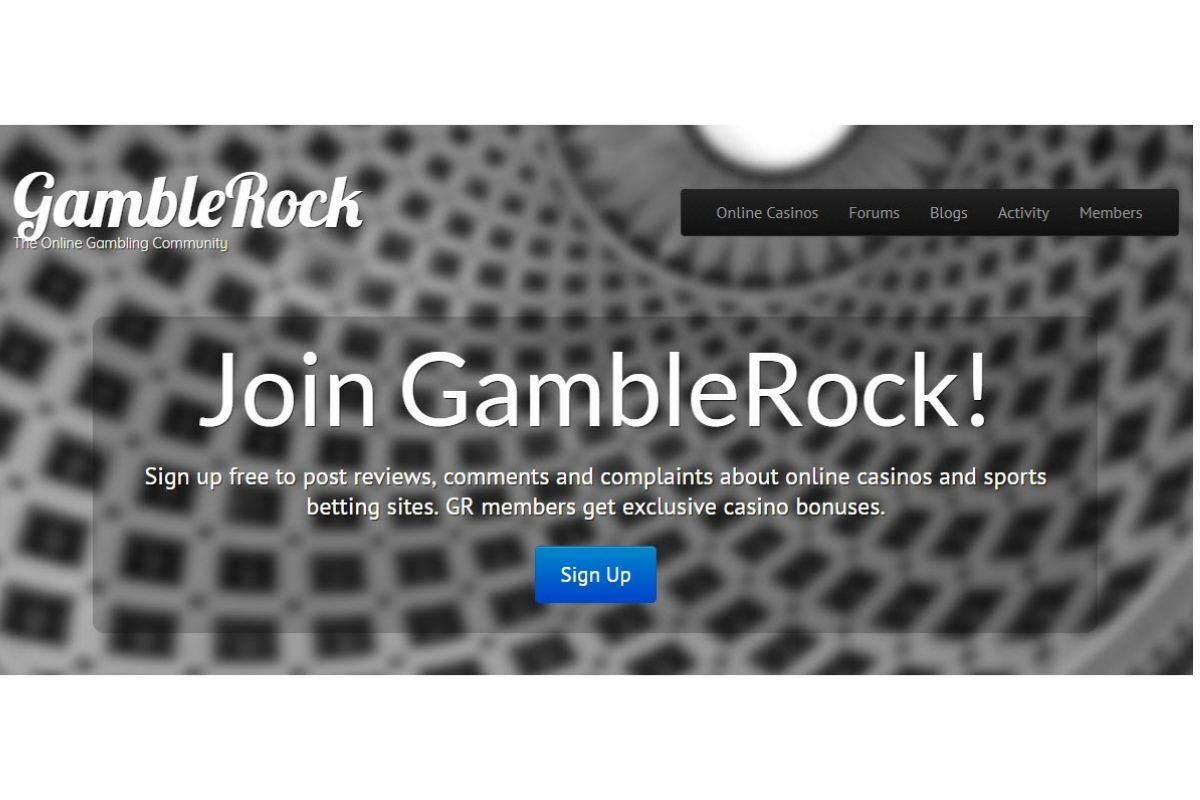 Reading Time:
2
minutes
Introducing, GambleRock.com! Players, affiliates and gaming sites are all welcome to join the fastest growing community for the online gambling industry
A newfangled online casino community is now live for gamblers looking for the freshest gaming news, honest casino reviews, top 10 rankings and prodigious welcome bonus offers. Introducing, GambleRock.com! Players, affiliates and gaming sites are all welcome to join the fastest growing community for the online gambling industry.
The website is free for everyone and connects gamblers directly with online betting sites through its social media like features: private messaging, friends and followers, status updates, activity feeds, WordPress blogs and community discussion forums.
Launched in May 2019, the social gambling community already has members sharing their thoughts and providing helpful tips in the GambleRock forum. It aims to connect players with affiliates, casinos and sports betting websites. The community also provides trusted online casino reviews and lists the top ranked gambling sites organized by country. i-Gaming affiliates and casino affiliate programs are encouraged to share information about their websites and develop business brand pages on gamblerock.com.
GambleRock members have discussions on different topics in the community forum. Players will find exclusive casino bonuses and new casino promo codes from highly trusted gambling websites. Active discussion categories for online betting matters are accessible in the forums. GambleRock offers members a free dispute and mediation service for any complaints they have with an Internet gambling site. Submit your complaint to the online casino complaints forum and they'll contact you to try and help you collect payments and resolve the matter (no cost to you).
The GambleRock top 10 online casinos list is for people who want to play for real money. In addition to their current rankings, they are also developing further lists of trusted online casinos based on the country where players are located in. The reviews are trustworthy, reliable and to the point. Learn useful betting strategies for casino games before making your decision on where to play.
Stay abreast with gambling laws and other issues affecting the online gambling community. Dive deep into the news and read important and extensive news from the industry. Its noteworthy news stories are gathered from credible news sources like CNN, Wall Street Journal, BBC News, Bloomberg, AP News, etc. Every gambling news story that you'll read on GambleRock is from a trustworthy source.
Source: GambleRock
CasinoFair launches pioneering real-time referral program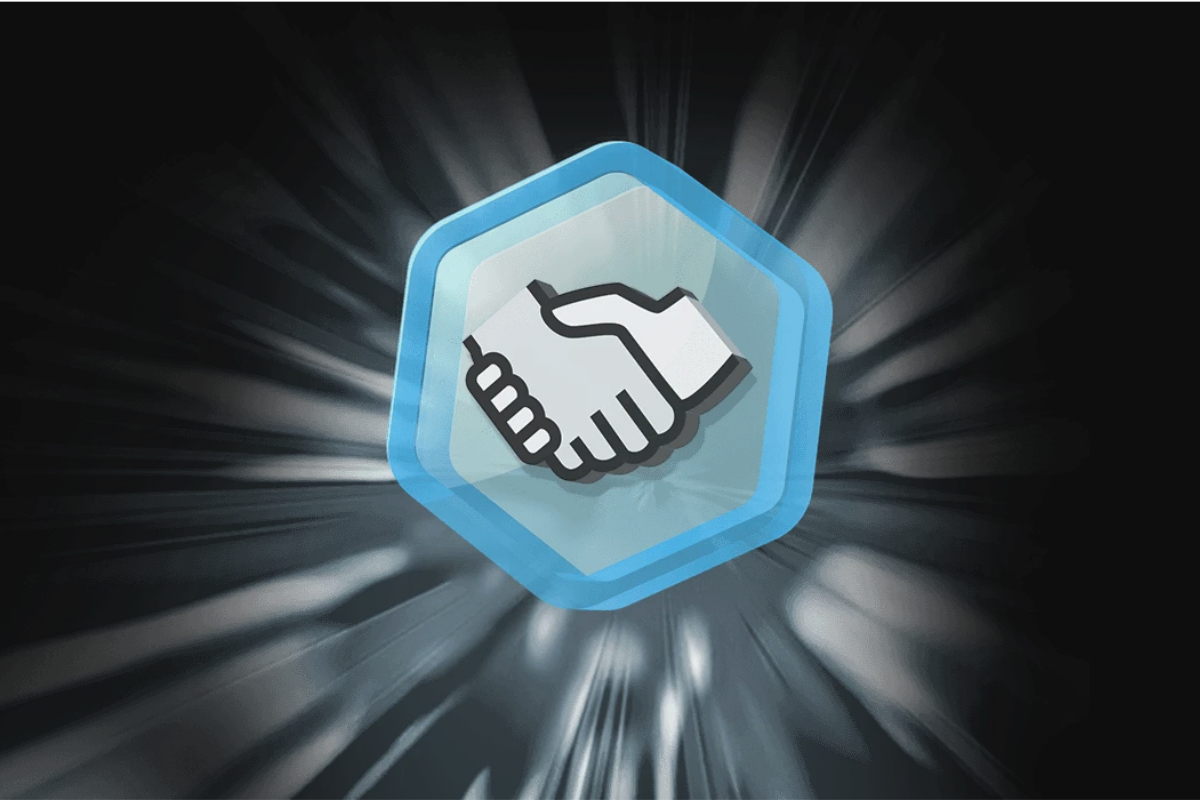 Reading Time:
2
minutes
'Famous For Fairness' CasinoFair, has today launched its game changing referral programme.
The technology, leveraged using the FunFair platform, guarantees real-time payments, and full transparency throughout, and anyone can sign up and earn as a referrer immediately.
The limited time Universal Offer at launch will deliver instant revenue to partners in real time direct to a nominated Ethereum wallet at the end of every affiliated game session.
Referrers no longer need to wait until the month or quarter end to receive payment, with smart contract technology ensuring revenues are paid as players play, and with all earnings transparent on the blockchain.
CasinoFair pays commissions on wagers guaranteeing income, paid in FUN, no matter if the player wins or loses, marking a progressive move away from the more traditional format based on player losses and luck, which regularly sees affiliates lose out.
The program will add an extra social dimension to CasinoFair's new generation of casino offering, complementing its millennial-focused games portfolio and Guaranteed Fair technology.
Lloyd Purser, MD of CasinoFair, said: "We're truly excited to launch this groundbreaking new affiliate technology which we see as the future of affiliate partnerships.
"We'll be showcasing our real time, guaranteed payments and drastically cut admin to partners for the first time at iGB Live next week, and we encourage all to come along and see our innovation first hand on stand E16."
To mark the launch of this innovative program, CasinoFair is running a promotion which will see the top three referrers by their player wagers rewarded with a prize pool of 500,000 FUN.
For more information and for those interested in becoming a referrer can sign-up here, while organisations looking to become an affiliate partner can register their interest here.
CasinoFair and FunFair Technologies will be showcasing this technology for the first time on stand E16 at iGB Live!, Amsterdam, 17-18th July.
GiG granted affiliate licence in Romania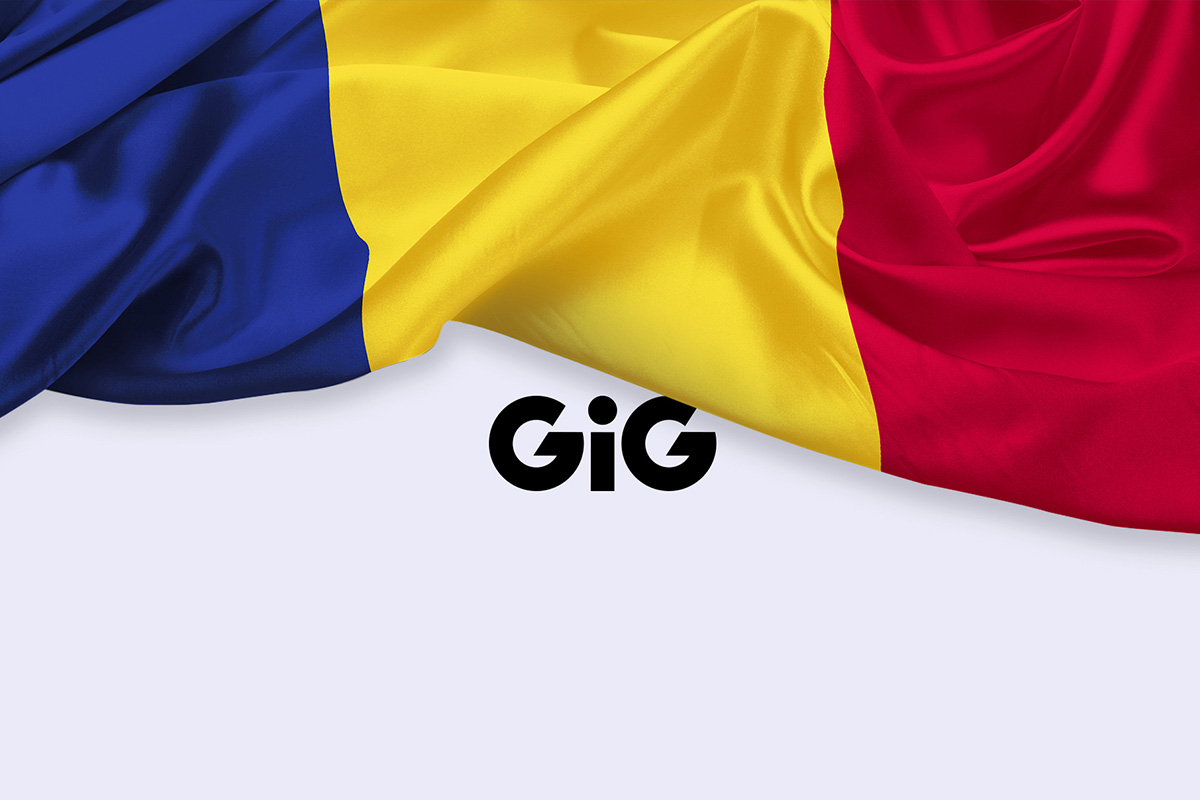 Reading Time:
2
minutes
Gaming Innovation Group Inc. (GiG) has been granted a Class II licence, allowing GiG to enter the regulated Romanian market with affiliate marketing services. The licence allows GiG's Media Services to refer traffic to online casino and sportsbook operators holding a licence to operate in Romania.
GiG's Media Services operates the media assets, the publishing and paid media teams of the Company and is one of the market leaders with a solid track record. Entering Romania is an opportunity for the media vertical to take advantage of its proprietary technology and know-how and follows GiG's strategy to expand into regulated markets.
Richard Brown, Chief Operating Officer at GiG says: "We are excited to extend our market reach by starting to refer end users to operators with a Romanian licence. We are expanding into another regulated market where we will be able to utilise the full range of marketing channels available across both the sports and casino verticals. Romania is still a developing market and with good projected underlying growth in the online sector which has accelerated in the last couple of years."  
Approximately 19% of all gambling in Romania is made online in a market worth USD1.5bn (2019e) based on total gambling gross win. Online gambling is estimated to grow by 12% from 2019 to 2020 and to reach more than 30% of total gambling by 2024*.
*Source: H2GC
About Gaming Innovation Group:
Gaming Innovation Group Inc. is a technology company providing products and services throughout the entire value chain in the iGaming industry. Founded in 2012, Gaming Innovation Group's vision is 'To open up iGaming and make it fair and fun for all'. Through its ecosystem of products and services, it is connecting operators, suppliers and users, to create the best iGaming experiences in the world. Gaming Innovation Group operates out of Malta and is listed in the Oslo Stock Exchange under the ticker symbol GiG. www.gig.com