Century Casinos Enters into a Definitive Agreement to Acquire the Operations of Three Casinos from Eldorado Resorts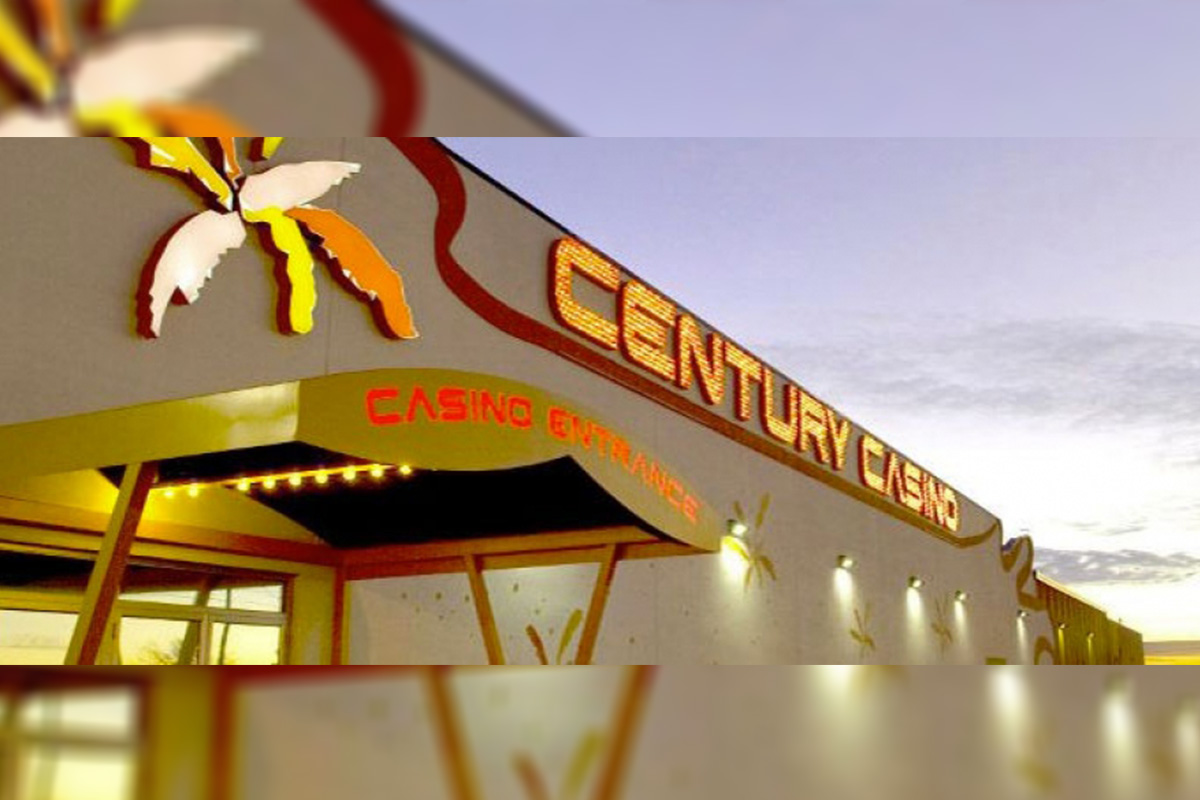 Reading Time:
3
minutes
Century Casinos, Inc., announced that it has entered into a definitive agreement to acquire the operations of Isle Casino Cape Girardeau, Lady Luck Caruthersville and Mountaineer Casino, Racetrack and Resort from Eldorado Resorts, Inc. for approximately $107.0 million.
Simultaneous with the closing of the transaction, VICI Properties Inc. will acquire the real estate assets of the three properties for approximately $278.0 million and the Company will enter into a triple net lease agreement with VICI for the three casino properties. The lease will have an initial annual rent of approximately $25.0 million and an initial term of 15 years, with four five-year renewal options. The pro-forma rent coverage ratio at the acquired portfolio level is 2.1x.
The purchase price represents an implied trailing twelve month pro-forma earnings before interest, taxes, depreciation and amortization ("EBITDA") multiple of 4.1x for the three casinos. The multiple excludes any potential cost synergies and operational improvements. The acquisition is expected to meaningfully enhance the Company's free cash flow as well as be immediately accretive to earnings.
The Company will finance the $107.0 million purchase with a new credit facility that is anticipated to be issued by Macquarie Capital. On a pro-forma basis, the Company estimates this will result in total leverage of 3.5x and net leverage of 2.2x. The Company expects to quickly delever given the growth across its existing portfolio, newly acquired properties and the ramp up of Century Mile Racetrack and Casino.
"This transaction further highlights our commitment to enhancing shareholder value," Erwin Haitzmann, Co-Chief Executive Officer of Century Casinos remarked. "Cape Girardeau, Caruthersville and Mountaineer expand the strategic diversity of Century Casinos with attractive assets in strong, stable markets. The expected increase to our free cash flow will allow us to remain well positioned to reduce leverage and evaluate additional strategic growth opportunities," Haitzmann concluded.
"The acquisition of the operations of Cape Girardeau, Caruthersville and Mountaineer will transform Century Casinos into a premier regional casino operator in North America," Peter Hoetzinger, Co-Chief Executive Officer of Century Casinos remarked. "We believe these assets are a great fit for our portfolio and will complement Century Casinos' expertise in operating small to mid-sized casinos. We are pleased to partner with VICI Properties to structure this transaction in a manner that we expect will be immediately accretive to our operating results," Hoetzinger concluded.
Isle Casino Cape Girardeau is located in Cape Girardeau, Missouri, approximately 120 miles south of St. Louis, Missouri, overlooking the Mississippi river. The property opened in 2012 and consists of a dockside casino featuring 41,500 square feet of casino space, 863 gaming machines, 20 table games, three dining venues, a pavilion and an entertainment center. The property also includes a wide variety of non-gaming amenities, including an events center.
Lady Luck Caruthersville is a riverboat casino located along the Mississippi river in Caruthersville, Missouri. The property opened in 1995 and consists of a dockside casino featuring 21,000 square feet of casino space, 507 slot machines, nine table games, two dining venues, a 40,000 square foot pavilion and a 28-space RV park.
Mountaineer Casino, Racetrack and Resort is a hotel, casino, entertainment and live thoroughbred horse racing facility located in New Cumberland, West Virginia, one hour from downtown Pittsburgh, Pennsylvania. The property originally opened in 1951 with the casino opening in 1994 and features a 357-room hotel, approximately 1,486 slot machines, 36 table games, a poker room, a racetrack and five dining venues.
Upon closing this transaction, the Company's portfolio will increase to 10 casinos in North America that include over 6,700 gaming machines and 150 table games. On a pro-forma trailing twelve-month basis the Company expects to generate 96% of its Adjusted EBITDA* before rent from its North American casinos.
The transaction, which is expected to close in early 2020, is subject to antitrust approval and approvals of the Missouri Gaming Commission and the West Virginia Lottery as well as other customary closing conditions.
Colorado'S Sports Betting Industry Market Should Thrive When Games Are Back On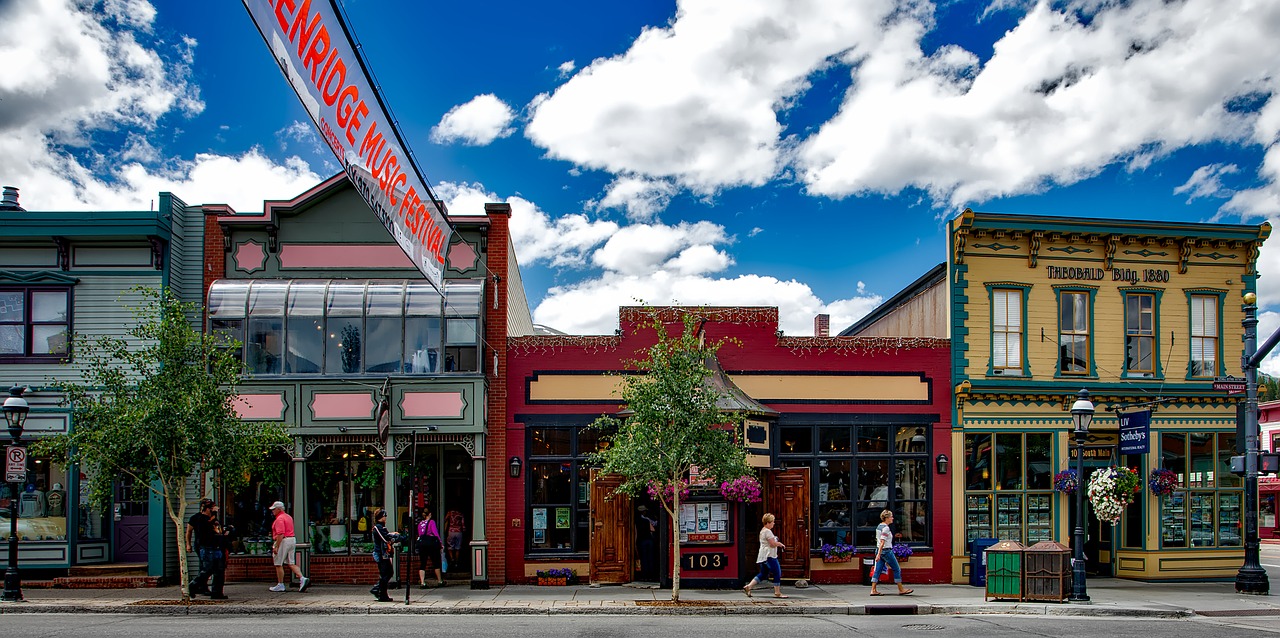 Reading Time:
3
minutes
Set to launch on May 1, Colorado could attract as much as $6 billion in sports bets annually, according to PlayColorado analysts
Colorado's fledgling sports betting industry will eventually generate billions of dollars in bets annually, hundreds of millions in operator revenue, and tens of millions in tax revenue, according to estimates by PlayColorado.com, which researches and analyzes the state's newly regulated sports betting market.
Despite the sports world being indefinitely shuttered in response to the COVID-19 pandemic, regulators are preparing for a May 1 launch of online and retail sports betting. When it does, Colorado will become the 18th state to have some form of legal sports betting. And the Centennial State has a bright future, capable at maturity of generating as much as $6 billion in sports bets annually, $400 million in gross operator revenue annually, and $40 million in annual tax revenue, according to PlayColorado projections.
"With a significant base of existing land-based casinos, a regulatory framework that will be attractive to operators, and one of the largest metropolitan markets in the country to draw from, Colorado is well-positioned to capitalize on sports betting," said Dustin Gouker, chief analyst for PlayColorado.com. "But assuming the industry does launch on May 1, it will be doing so in unprecedented circumstances with almost no sports to wager on. There are some advantages to a forced soft opening, but it also means that it will be some time before we learn with confidence just how Colorado's bettors will respond to legal sports betting."
Colorado regulators have been deliberate in creating a regulatory framework for casinos, opting for a later start date to ensure that the state gets sports betting right. Its 10% tax on net revenue is comparable to some of the most successful sports betting markets. New Jersey, which is neck and neck with Nevada as the nation's largest sports betting market, levies a 9.75% tax on revenue from retail sportsbooks and 13% on online sports betting revenue. Indiana, the No. 4 sports betting market in the U.S., taxes sports betting at a 9.5% rate.
In addition, Colorado has avoided some of the pitfalls of earlier adopters, such as imposing maximum bet limits, a decision state regulators left to operators.
"Colorado legislators and regulators have made many smart, measured decisions based on input from casinos, operators, and bettors, and that has led to the adoption of an excellent collection of rules and restrictions," Gouker said. "They have also had the undeniable benefit of seeing what has worked in other states. Colorado's methodical approach might have been frustrating to bettors by slowing the launch, but there is plenty to be encouraged about. Sports betting operators have inked partnerships and regulators are listening to stakeholders. That will serve Colorado well."
Until the COVID-19 pandemic subsides, bettors will largely have to wait to wager on anything other than futures on pro sports and a handful of international sports.
In other states, legal online casino and poker wagering has meant millions in additional revenue for operators and states, helping to bolster bottom lines during a difficult time in the gaming industry.
"There is no question that the revenue from online casinos and poker rooms has helped operators in states such as New Jersey and Pennsylvania weather the shutdowns of land-based casinos and essentially all sports," Gouker said. "Coloradoans will likely someday decide if and when the time is right to legalize online casino wagering. In the meantime, it has put the right framework in place for its sports betting industry to thrive once sports are played again."
For more information and analysis on regulated sports betting in Colorado, visit PlayColorado.com/news.
Century Casinos Wins Colorado Sports Betting Licenses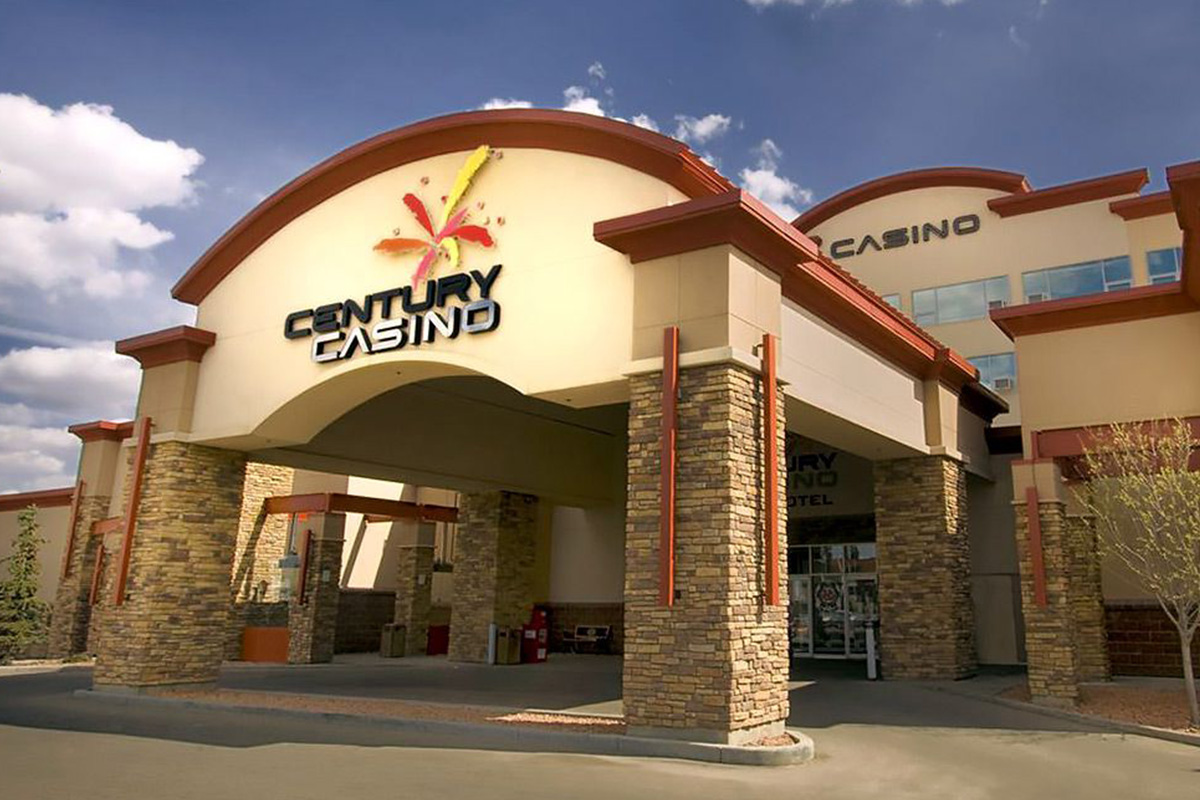 Reading Time:
< 1
minute
Century Casinos Inc. has secured three sports betting master licenses from the Colorado Limited Gaming Control Commission. The licenses were awarded during a special meeting of the Commission held on April 2, 2020.
In addition, the Commission awarded Circa Sports Colorado, the Company's partner for one of its master licenses, with a temporary Internet sports betting operator license.
The Commission is moving forward with licensing and will meet the May 1, 2020 legislative launch date deadline. Due to the impact of the COVID-19 pandemic on the sports betting industry, the Company is uncertain of the timeline that the Circa mobile sports betting app will launch.
Century Casinos has two more master licenses available in Colorado and is in active negotiations with several potential sports betting partners.
AGA CEO Statement on the SBA's Interim Guidelines for the Paycheck Protection Program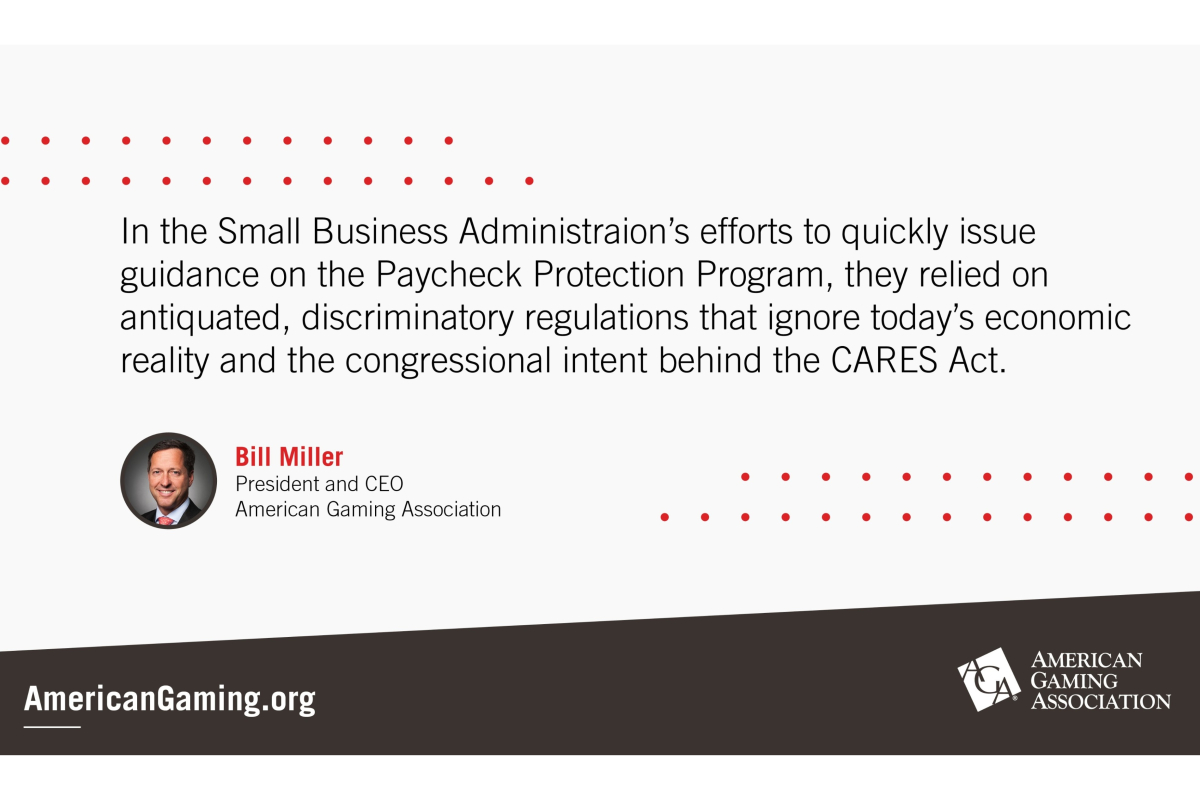 Reading Time:
2
minutes
American Gaming Association President and CEO Bill Miller released the following statement on the interim regulatory guidelines issued by the Small Business Administration for the Paycheck Protection Program:
"The American Gaming Association (AGA) is deeply concerned with the interim regulatory guidelines issued by the Small Business Administration (SBA), which preclude small gaming entities and their employees from receiving economic support under the newly-established Paycheck Protection Program (PPP).
"In SBA's efforts to quickly issue guidance on the PPP, they relied on antiquated, discriminatory regulations that ignore today's economic reality and the congressional intent behind the CARES Act, which states that any business concern shall be eligible to receive an SBA loan if they meet specific qualifications regarding their number of employees.
"Unless amended, these initial guidelines will irreparably harm one-third of the U.S. casino industry and the hundreds of thousands of Americans that rely on gaming businesses for their livelihood.
"This decision will affect hard-working Americans from Pennsylvania to Nevada, Ohio to Colorado, and everywhere in between who need and deserve the same level of support as anyone across the country during these unprecedented times. Moreover, as the AGA pointed out in a letter to SBA and the U.S. Department of Treasury, the inclusion of gaming businesses in the PPP is critical to help ensure employees can remain connected to their employers, stay off of unemployment, and quickly return to their jobs when this pandemic subsides.
"The AGA urges SBA Administrator Carranza to immediately correct this oversight and extend this needed relief to all of America's small businesses and their employees, including those in the communities across 43 states that rely on our industry's contributions."
Background
Casino gaming is vital to local small businesses, supporting 350,000 small business jobs and delivering $52 billion annually in small business revenue, including construction, manufacturing, retail, and wholesale firms.
Nearly all (987 of 989) commercial and tribal casino properties have shuttered their doors because of the COVID-19 pandemic. More than half of the 1.8 million jobs gaming supports are at non-gaming businesses, such as restaurants and local shops, which are all dramatically affected by a local casino's closure.
In many states, gaming pays among the highest tax rates of any industry with $10.7 billion in gaming taxes and tribal revenue share payments that support fundamental and critical programs from infrastructure to education.
More information on COVID-19's impact on U.S. casino industry workers and local communities is available here.
Source: americangaming.org