Gambling spends in the UK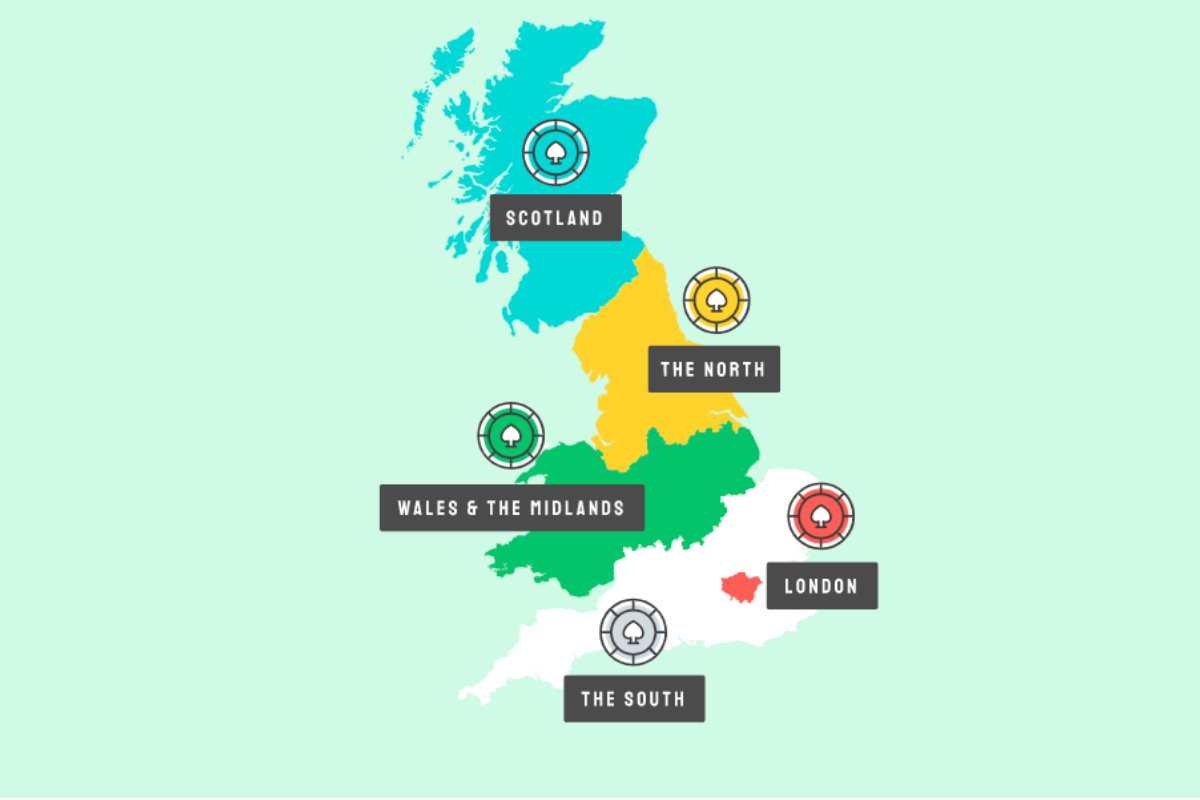 Reading Time:
3
minutes
OnlineCasinos.co.uk, the UK-based site, has released a study which details the UK average household expenditure and comparing this with average spends within in-house Casinos. 'Drop and Win Data' has been collected from The Gambling Commission and analysed against household expenditures and other lifestyle and cultural spends such as holidays, drinks and charitable costs.
Household Expenditure
OnlineCasinos.co.uk uncovered that £6,282,066,387 was spent in in-house Casinos between November 2017 and October 2018, with the weekly average spend in in-house Casinos being £6.28 per household. This data shows that on average the British public is spending more on in-house Casinos than they are on their pets and medicines.
| | |
| --- | --- |
| Product | Amount Spent per Week |
| Casinos | £6.28 |
| Medicines, prescriptions and healthcare products | 2.10 |
| Cigarettes | 2.60 |
| Telephone account | 4.10 |
| Rail and tube fares | 4.30 |
| Footwear | 4.80 |
| Non-alcoholic drinks | 4.90 |
| House Maintenance | 5.00 |
| Pets and pet food | 5.60 |
| Education Fees | 8.20 |
| Alcoholic drinks bought | 8.70 |
Paul Sunnucks of OnlineCasinos.co.uk says:
"As surprising as it may seem, gambling is a huge part of British family life — together, more than £6 billion in casinos in a single year. As a weekly average, we spend £6.28 on casinos per household. That's more than we do on medicines (£2.10), phone bills (£4.10), the commute (£4.30), and even our own pets (£5.60)".
Casino Winnings
While so many members of the public are spending money on a weekly basis in the Casino, the Casino industry is taking significant earnings.
| | |
| --- | --- |
| Region | Winnings Kept |
| High-end London | £151,939,466 |
| Other London | £334,269,915 |
| Midlands and Wales | £100,974,557 |
| North | £111,914,429 |
| Scotland | £31,718,061 |
| South | £79,730,418 |
| | |
| Total winnings: | £810,546,846 |
The total winnings equate to over nine times the salary of the highest paid footballer, who is paid £81,900,000 per year.
Regional Spends and Alternate Options
The British public put a staggering amount of money into the in-house Casino industry which could be spent on other things, maybe even a trip to the famous Las Vegas.
Research has found the number of pints, the number of flights to Las Vegas, Nevada and the number of homeless beds that could be paid for for the night, instead of the money being spent in in-house Casinos.
| | | | | |
| --- | --- | --- | --- | --- |
| Region | Total spend | Amount of nights in homeless shelters | Amount of pints per region | Amount of return adult flights to Las Vegas |
| High-end London | £1,851,877,574 | 370375514.8 | 617292524.7 | 3940165.051 |
| Other London | £2,348,060,145 | 469612029 | 782686715 | 4995872.649 |
| Midlands and Wales | £670,835,642 | 134167128.4 | 670835642 | 1427309.877 |
| North | £724,990,229 | 144998045.8 | 241663409.7 | 1542532.402 |
| Scotland | £195,232,681 | 39046536.2 | 65077560.33 | 415388.683 |
| South | 491,070,116 | 98214023.2 | 163690038.7 | 1044830.034 |
Attendance Figures
OnlineCasinos.co.uk found that by the end of 2018 physical casino attendance dropped 10.42% from November 2017.
| | | | |
| --- | --- | --- | --- |
| | Apr 2015 – Mar 2016 | Apr 2016 – Mar 2017 | Apr 2017 – Mar 2018 |
| Scotland | 1.61 million | 1.5 million | 1.45 million |
| The North | 5.18 million | 4.94 million | 5 million |
| The South | 3.75 million | 3.83 million | 3.72 million |
| Wales and The Midlands | 3.75 million | 3.83 million | 3.72 million |
| London | 6.4 million | 6.02 million | 5.89 million |
Paul Sunnucks of OnlineCasinos.co.uk says that although there is a drop in attendance to physical casinos, there is going to be a rise in those playing online:
"The number of players using real-world casinos has dropped steadily since 2015, falling as sharply as 10.2% since last November. Although attendance is falling, more and more British gamblers are enjoying the online casino experience from the comfort of their own homes."
About OnlineCasinos.co.uk:
OnlineCasinos.co.uk provides trusted, independent reviews of all the major online casinos available in the UK. We have a passion for gambling and know what a great online casino should be. OnlineCasinos.co.uk only reviews gambling sites that operate under the strict regulation of the following regulatory bodies in the UK.

Entain Launches Pitching In Volunteer Hub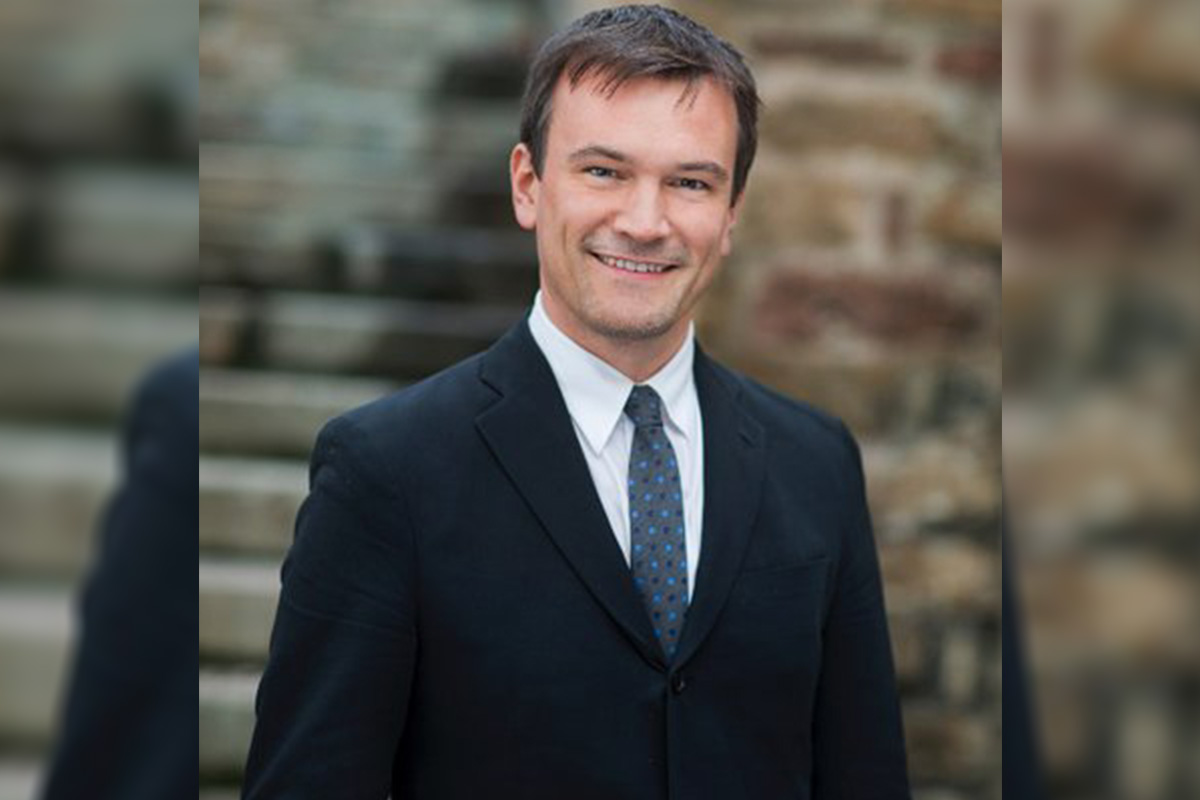 Reading Time:
2
minutes
The Entain Foundation and the Trident Leagues announced the launch of the Pitching In Volunteer Hub, an innovative online portal that will become a one-stop-shop to connect football fans and potential volunteers. The Pitching In Volunteer Hub has been created for all 248 clubs that make up the Trident Leagues, at Steps three and four of the English National League System.
The new Volunteer Hub provides a simple web-based interface through which clubs are able to post volunteering vacancies, while fans can search for available opportunities either at a specific club or based on their location. The hub also enables prospective volunteers to proactively offer their services to clubs and register their skills. In addition to providing the platform, Entain will promote volunteering through its network of community-based Ladbrokes and Coral betting shops.
Contributions made by volunteers are the lifeblood of community football. From matchday activities such as manning the turnstiles, stewarding and catering, through to pitch maintenance, ground upkeep or providing administrative and professional support, there are many areas where volunteers play a vital role in ensuring their local clubs continue to thrive.
The hub is fronted by Pitching In ambassador Stuart Pearce, who knows all about the value of the volunteers from his early days in non-league football. Commenting on the launch, the former England captain said:
"This is a fantastic initiative that will be a real gamechanger for promoting volunteering at the community level. I know from my time at Wealdstone just how important volunteers are to local clubs. Equally, it can be a hugely positive and rewarding experience for those that volunteer, I encourage anyone to give it a go and find out for themselves.
"Pitching In has been unbelievable for non-league football, providing finance at every level for the Trident Leagues. So many people have benefited from this great investment from Entain."
Pitching In partners with the Trident Leagues (the Isthmian, Northern Premier and Southern Leagues), as a groundbreaking grassroots sport investment fund backed by Entain. In addition, Entain is also the founding partner of the Trident Community Fund, which enables the Leagues' clubs to apply for funding for a broad range of community engagement projects.
Entain's Director of Corporate Affairs Grainne Hurst added:
"As the name suggests, our ambition for Pitching In when we partnered with the Trident Leagues was not just to provide financial backing but to bring communities together and encourage everyone to play a part. The Volunteer Hub makes it easier than ever for fans to pitch in and help out their local club."
In a joint statement, Pitching In Southern League vice-chairman Anthony Hughes, Pitching In Isthmian League chairman Nick Robinson and Pitching In Northern Premier League chairman Mark Harris said:
"We are really excited about the development of the Pitching In Volunteer Hub as part of the tremendous support received from Entain. Volunteers are vital to the running of our clubs we want to welcome as many as possible to play an active part in their Clubs and their communities."
Betway Signs Multi-year Partnership with Playtech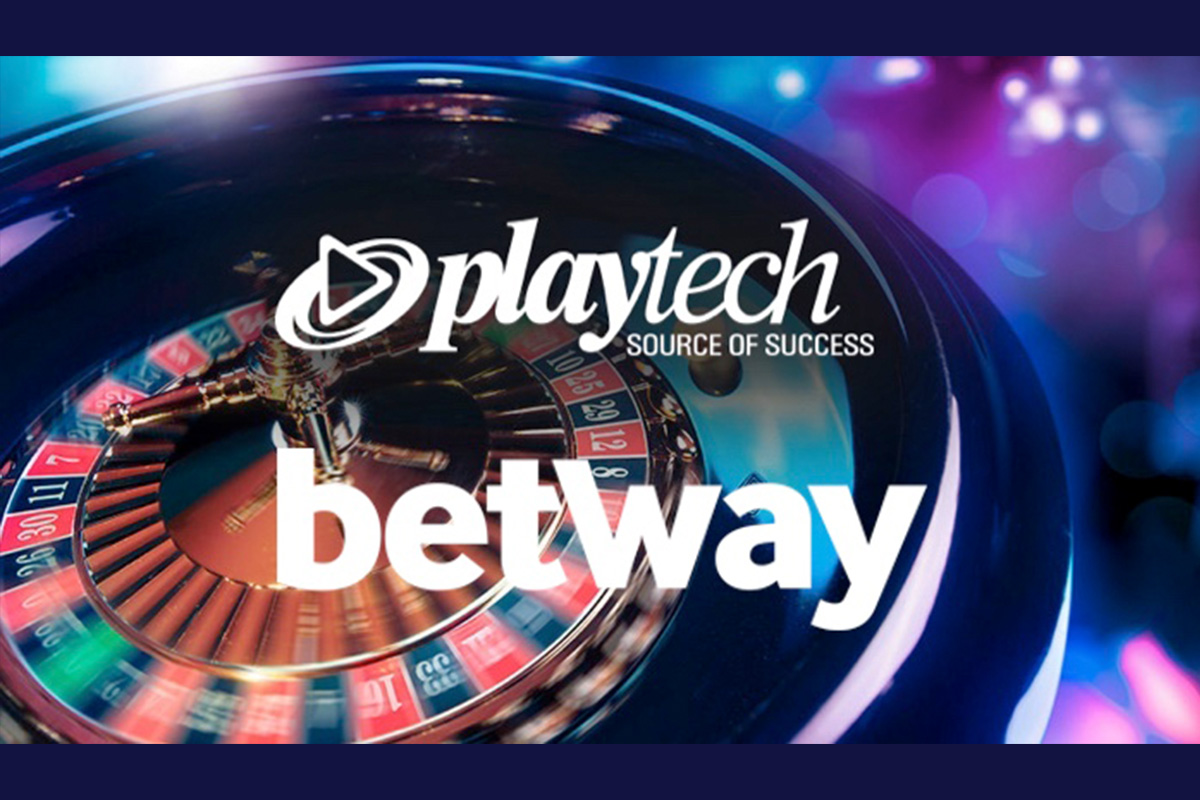 Reading Time:
< 1
minute
Betway, one of the leading global brands in online betting and gaming, has signed a new multi-year partnership with gambling technology company Playtech.
Under the strategic partnership, Betway has launched Playtech's award-winning Live Entertainment products across the UK, Mexico and .com markets — with Casino games to follow in the near future.
With a continued focus on safer gambling, Playtech's core strategy is to offer long-term sustainability and innovation for operators and a safe, enjoyable environment for players. This agreement is a prime example of Playtech's commitment to bringing great entertainment value to its partners in both new and established markets.
"We're proud to be growing our partnership with Playtech, whose Live Entertainment products across a number of markets have already been a hit with our customers. The new games in our agreement will expand upon our existing suite of games to provide new, exciting, and engaging gaming experiences within a safe and secure environment," Anthony Werkman, CEO of Betway, said.
"Betway's commitment to the Live Casino vertical demonstrates just how important an entertainment-led experience is becoming for the modern player. Our partnership comes at a time when we are launching more new games with exciting new variants than ever before. We're delighted to be working with a global brand in online betting and gaming like Betway to deliver an exciting and innovative Live offering for their players," Said Edo Haitin, CEO of Live Casino at Playtech, said.
"Betway is a key strategic partner for Playtech and a company renowned for delivering an excellent player experience internationally. We are confident that Playtech's innovative products and services can enhance that experience even further and we look forward to a long and fruitful partnership," Shimon Akad, Chief Operating Officer at Playtech, said.
Slotegrator Launches New Platform for Online Casino Operators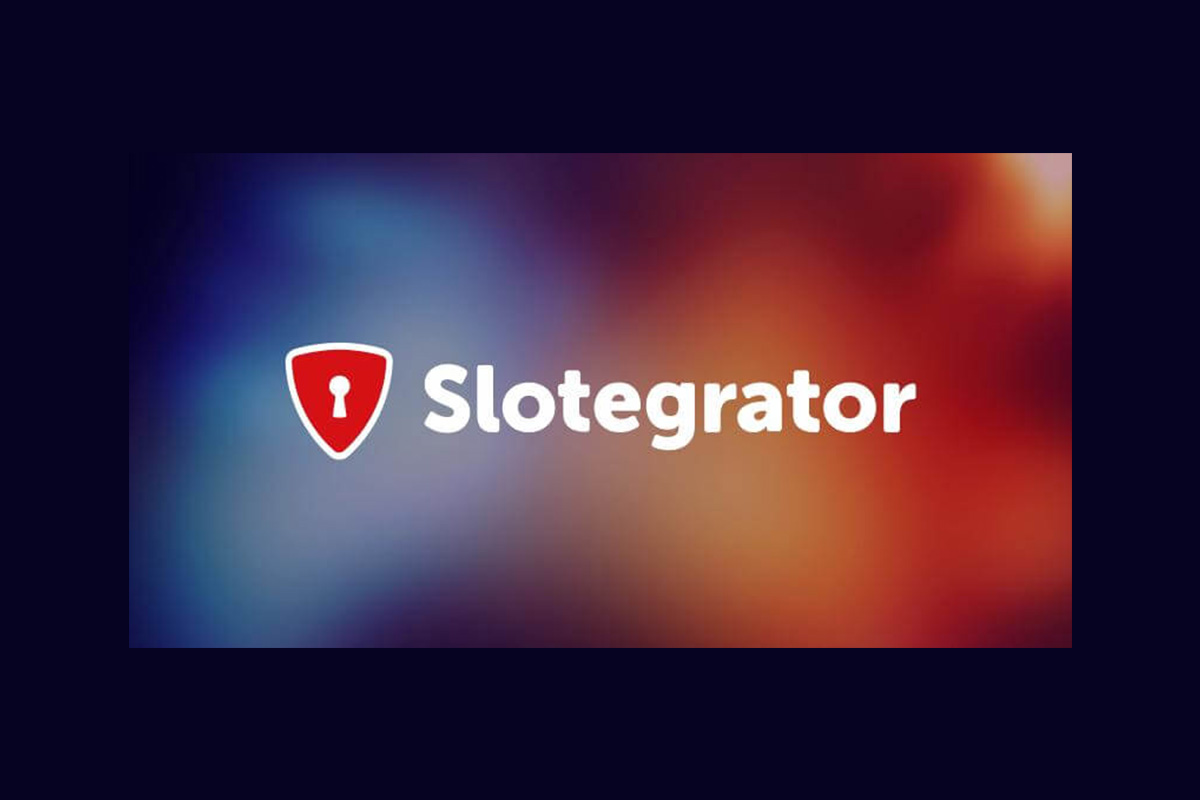 Reading Time:
2
minutes
Slotegrator has announced the launch of a new platform that includes a wide range of functions for online casino and sportsbook operators. The product was released on May 16.
The technologies included in the modern microservice architecture of Slotegrator's new platform have improved the product and provided the company's customers with a higher level of service by optimising speed, security and stability. The project launch process for operators has been significantly accelerated — a typical launch will take no more than a few days, and the requests of end users, online casino players, will be implemented in the shortest possible time.
The new platform gives the operator more opportunities for integration with various systems, including game content developers, payment services and mobile applications. The user-friendly interface of the back office and intuitive dashboard make the onboarding process as comfortable as possible for operators. The adaptability of the back office for tablets and smartphones is provided for managing projects from anywhere in the world.
Slotegrator's longstanding clients are already using the product. The features retained from the previous platform have been upgraded. For example, the bonus module has been improved in terms of UI — now it is much easier to create bonuses In addition to modules from the previous platform that were updated and transferred to the new model, the new platform has new tools and modules — in particular:
Casino Builder, which allows the client to make various changes to his gambling site using simple tools. From the back office, the operator can independently build a lobby and fully customise the frontend of his project, making it easier than ever to create its layout by choosing how to display providers, banners, etc. There is also a set of ready-made casino front-end presets for deploying the project in 3 clicks.
The business intelligence (BI) module, which gives the operator access to the site's analytics, such as key markers like GGR, unique players, marginal profit, and number of active users for a selected period of time — per day, week, month, or year. By comparing performance over different periods and analysing the current situation, the operator can easily make the right strategic decisions and increase productivity. The module is constantly being developed, expanded, and supplemented, providing more and more opportunities for the most effective project management.
A separate KYC module, which helps make the player verification process smoother and more consistent.
The launch of the new platform is an important event for Slotegrator. A number of additional key improvements are planned in the coming months after the launch, which will facilitate the work of all operators. The system is unified — when a developer updates services, customers immediately get access to these updates — so, all operators use a single version of the product.