Online poker stronger than ever or gathering a new audience?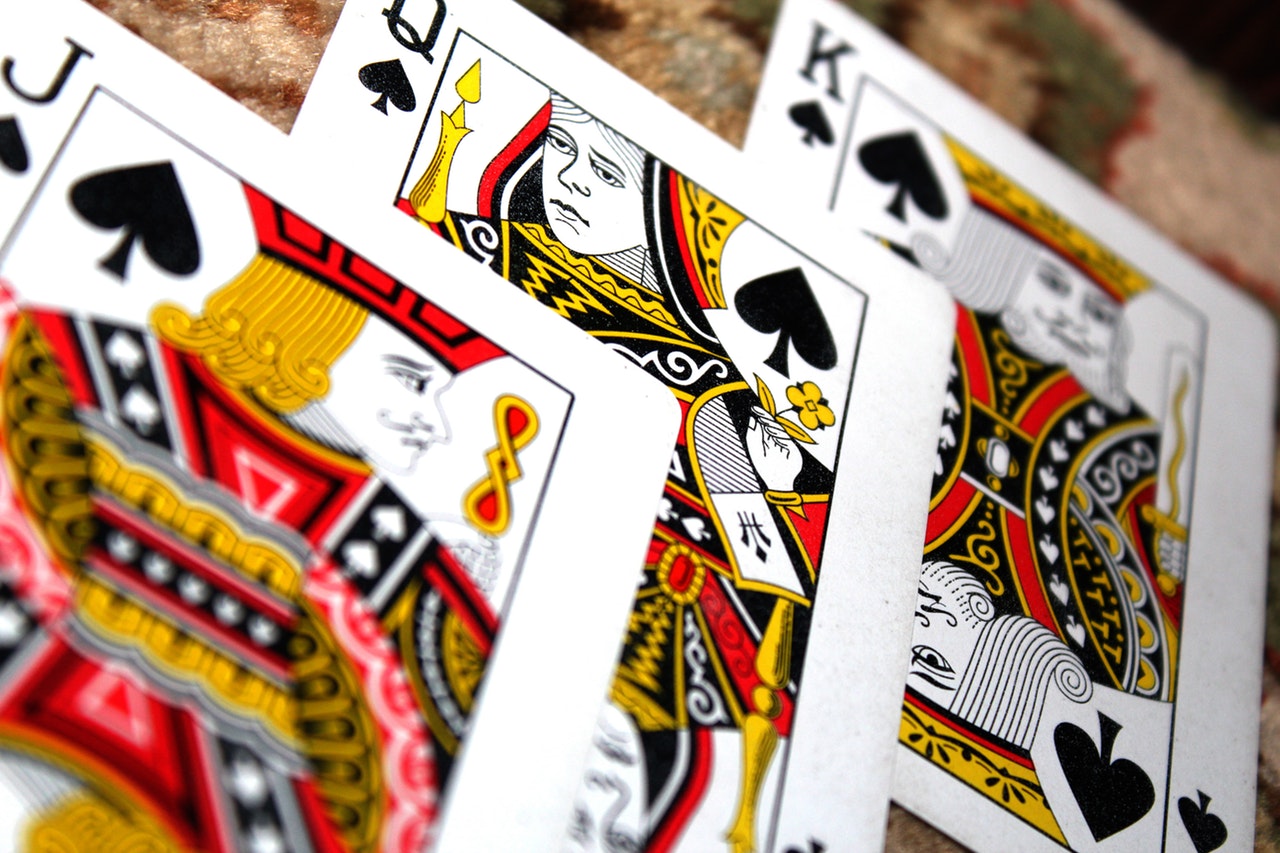 Reading Time:
2
minutes
There is no doubt that online poker is here to stay and growing in popularity every year. Millions of players are opting every hour to play in tournaments or sit in with other poker players from around the world.
According to current estimates, the worldwide poker market is worth well over $9 billion, but there are many rumors saying that it is slowly dying. That is certainly not the case and if we examine the situation, online poker is not dying, it's evolving and shifting towards a new audience.
We can't, of course, compare with the online poker boom in the 2000s which led to a rise in the number of people playing online and in real-world scenarios. This was the period in which more people learned about Texas Hold'em, I am certainly part of this generation.
The evolution of online poker has many layers and among which we can name the adoption of mobile gaming and of course the changes in the players.
The players have learned a lot and they have also evolved and we can certainly say the game has changed. It seems that it is no longer enough to read games off one's starting hand and achieve long-term profitability. It has to be more than that!
Today, there are many online poker schools and some of them even give free bankrolls away, coach and try to train winning players. If you search online, you can find a plethora of free articles accessible to everyone to help a player to improve their game.
Poker is a skill game and always had a social side. The game is enjoyed by a mixed crowd of players across the globe and all of them have their role models or patterns they follow. Some are fantasizing of becoming a genuine Bret Maverick (played by Mel Gibson in Maverick) and making millions by being smart at the poker table or dream about becoming a brand ambassador at one of the large poker operators, just like Martin Jacobson (Swedish professional poker player) or Vivi Saliba (Brazilian professional poker player).
Online poker has become a gigantic industry in the past ten years and is attracting both male and female players to play and compete for that big pot. Winning at poker is always a great experience and these guys are striving to have these experiences as often as possible.
But, as we always analyze the future player, we must analyze online poker in the perspective of millennials. Does online poker appeal to millennials or it is overlooked because of the gambling part.
Well, you might be surprised to learn that online poker fits millennials like a glove, this is why I've mentioned a new audience in the introduction part.
Online poker is an enjoyable way to utilize skills, there is no need for a large investment, it's a great way to blow off some steam and it's fun! All these assets make it appealing for millennials, who are generally the most educated generation ever. Just think about some of the skills the millennials possess. By using their skills, millennials can have a broader insight into the world of poker and not to mention that the game can be played anywhere via a smartphone or tablet.
Online poker can be played wherever you are while retaining the social aspect and you can chat and play with people all over the world. It's a win-win situation for both the online poker operators as well as for the generation that has to prove their skills.
BCLC Contracts with iTel to Support Lottery Network Services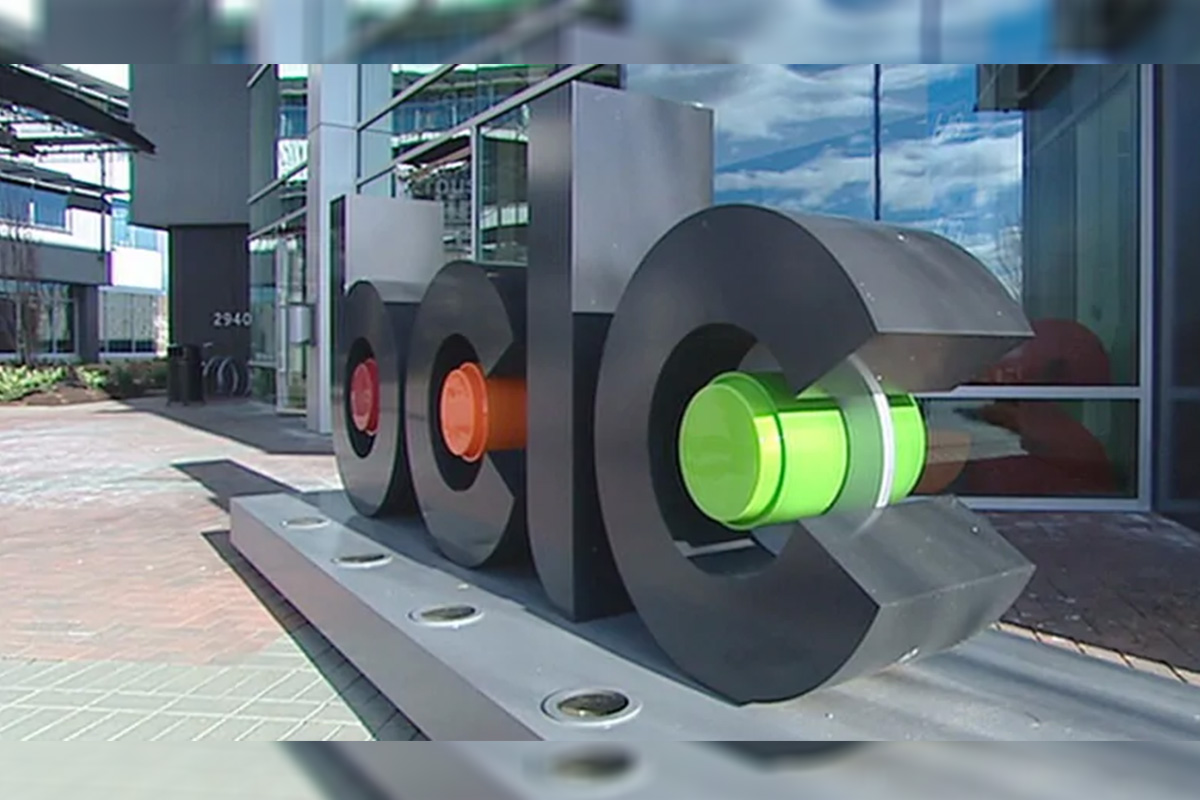 Reading Time:
2
minutes
Kamloops' technology future looks even brighter with a new agreement between two of the city's largest technology companies: BCLC and iTel Networks (iTel).
Under a three-year contract with BCLC, iTel will provide the fast and secure Internet connection needed to support BCLC's retail partners located in remote and rural areas of the province to sell lottery products.
"Given the breadth of our network, iTel checked off all the boxes we had on our list," said Pat Davis, Vice President of Business Technology and Chief Information Officer. "Its unique ability to support our remote network requirements provided an efficient solution to meet our business needs. We're pleased to work with an organization that shares our support for expanding the local tech business."
BCLC awarded the contract to iTel for Province Wide Internet Services following a public procurement process that included an August 2019 Request for Proposal.
"Having lived in Kamloops for most of my life, I am deeply invested in this community both personally and professionally," added Danny Rink, CEO, iTel Network. "I am excited that we have built iTel over the last 12 years to be an organization that can support the vast and robust network needs of an enterprise organization like BCLC, and by doing so, iTel can continue to invest in the community and help further grow the Kamloops tech sector."
In addition to both being deeply rooted in the Kamloops technology sector, both BCLC and iTel support the Kamloops Innovation Centre (KIC), a non-profit technology start-up accelerator. Rink helped found KIC in 2012 and BCLC has since created an on-site Innovation Lab in partnership with KIC, with the goal of fueling growth of local tech talent.
"Diversification into technology for B.C.'s regional economies requires the active participation of its large technology employers. iTel Networks and BCLC have proven themselves to be those catalysts in our community," said Dr. Lincoln Smith, executive director, KIC. "Both of these corporate leaders are directly and indirectly helping to create the ecosystem in Kamloops where new technology-enabled businesses can start up and thrive."
Thanks to lottery players and retailers across B.C., the lottery business helped BCLC generate $1.4 billion for the Province of B.C. last year to support health care, education and community programs across B.C.
$1.5 MILLION IN GAMBLING HARM PREVENTION GRANTS AWARDED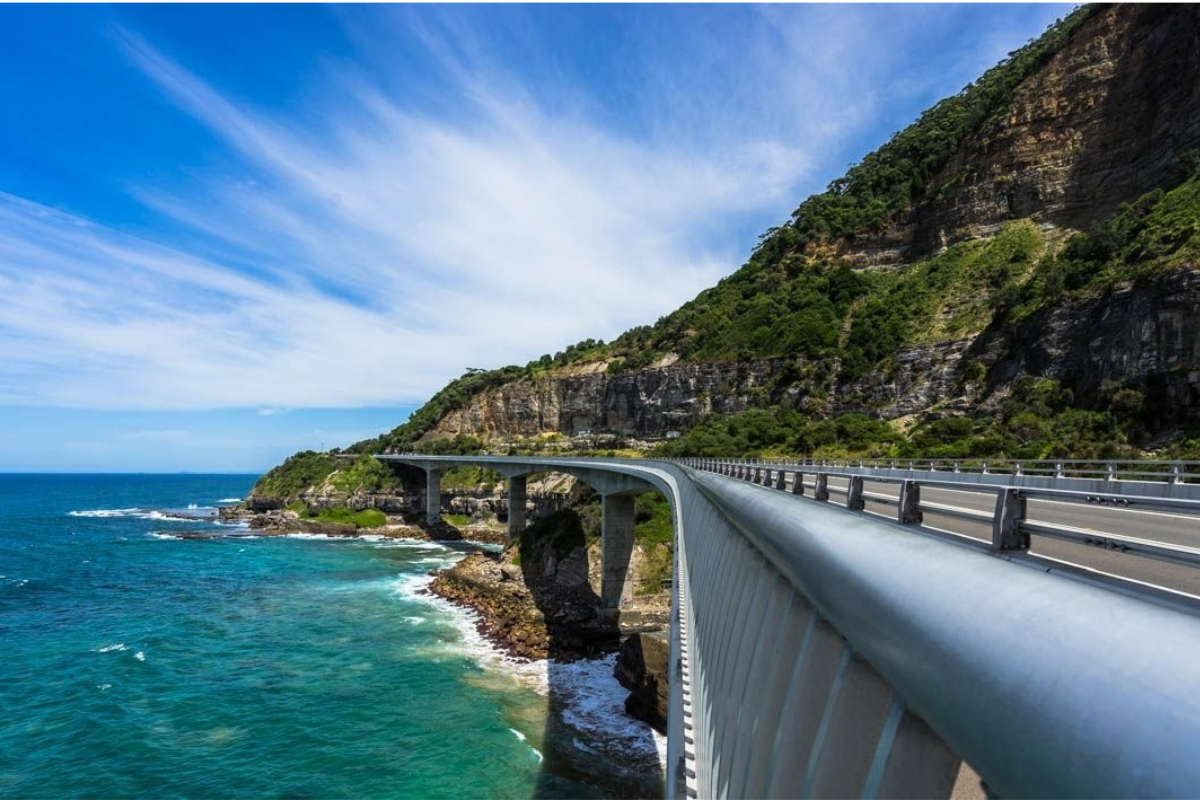 Reading Time:
8
minutes
Community organisations across NSW have been awarded more than $1.5 million for local gambling prevention and harm minimisation projects under the NSW Office of Responsible Gambling's Local Prevention Grants Program.
These projects will support the community to make informed decisions about gambling, break down stigma and encourage people to seek advice and support.
Director of the Office of Responsible Gambling, Natalie Wright, said the projects being funded are instrumental in the work of the Office to prevent gambling harm.
"By funding local responses, we are enabling community organisations to meet the unique needs of their communities and of priority populations," Ms Wright said.
"We know each community has unique challenges, which is why it was encouraging to see the diverse nature of these projects that address the different issues faced in at-risk communities.
"Through the grants, we aim to raise awareness about gambling harm by encouraging people to get involved, understand the risks and make informed decisions about gambling – something that is paramount in communities most vulnerable to gambling harm."
A total of 14 projects have been funded, targeting a diverse population including projects with a focus on Aboriginal communities, culturally and linguistically diverse (CALD) communities, youth, and regional NSW.
Projects include a mix of educational programs for parents and teens, gambling and financial literacy workshops, advertising campaigns aimed at breaking down the stigma of gambling and barriers to help-seeking, and CALD-specific responsible gambling programs.
The grant recipients include:
– CatholicCare Social Services for the Blue Mountains
– Fairfield City Council
– Granville Multicultural Community Centre
– Lifeline Broken Hill Country to Coast
– Lifeline Harbour to Hawkesbury
– Lifeline North Coast (NSW)
– Macedonian Australian Welfare Association NSW
– Mudyala Aboriginal Corporation
– Northern United Rugby League Club
– Uniting (Victoria and Tasmania)
– University of Sydney
– University of Technology Sydney
– Walgett Aboriginal Medical Service
– Wesley Community Services
The Office recognises that a whole-of-community response involving partnerships with a wide range of stakeholders is integral in preventing and reducing gambling harm.
For more information about the projects, please visit the NSW Office of Responsible Gambling website.
The full list of funded projects is here:
CatholicCare Social Services for the Blue Mountains: Off-Screen & Smart Play
CatholicCare Social Services for the Blue Mountains provides services in low-income and vulnerable communities. The project Off-Screen & Smart Play will target parents and school-aged children from these communities, to increase awareness and provide strategies for families on dealing with screen time and cyber safety. The project will highlight risks associated with gambling harm in these communities and educate families about the risks of gambling for young people online.
Working with local schools, the project will be run as workshops during school holidays and after-hours programs.
Grant amount: $20,376
Fairfield City Council: Responsible Gambling Community of Practice Facilitation
Fairfield City Council will build capacity of local organisations and community workers through the establishment of a responsible gambling Community of Practice focused on education, innovation and collaboration.
The aim of the project is to educate, facilitate, promote, train and build capacity of local community organisations, community workers and practitioners to deliver best practice prevention and gambling harm reduction programs in the Fairfield LGA. In addition, the project will leave a legacy of culturally and locally appropriate training resources and community awareness collateral
Fairfield Local Government Area is one of the most diverse communities in NSW with 54% of the population overseas born. It also has one of the highest rates of gambling in NSW.
Grant amount: $191,000
Granville Multicultural Community Centre: My Money, My Way
With a focus in the Cumberland Local Government Area, the My Money, My Way project by Granville Multicultural Community Centre will raise awareness of gambling harm and build capacity for the community to address moderate and problem gambling. The project will empower young people to make informed choices, and better understand the potential impact of gambling on them and their future.
Participants will be involved in workshops covering topics such as gambling advertising, the risks associated with certain types of gambling, cyber safety, self-regulation and strategies to minimise gambling risk.
Through personal pathway plans, participants will be able to set their own goals, create links for referral to support pathways and monitor their personal progress. Participants will have the opportunity to design a peer-focused support program orientated to their specific needs.
Grant amount: $98,952
Lifeline Broken Hill Country to Coast: Broken Hill Gambling Harm Awareness Program
This project aims to prevent and reduce gambling harm in Broken Hill, a small and isolated community in Far West NSW. It will support the community to make informed decisions about gambling, reduce stigma, encourage help-seeking, and connect people who need help with support services.
The project will deliver a targeted local awareness campaign, including radio and cinema advertising, seminars and three special educational events with guest speakers.
The project will develop creative and informative resources for ongoing distribution throughout Broken Hill's pubs and clubs and further afield to other communities in Far West NSW.
Grant amount: $194,000
Lifeline Harbour to Hawkesbury: Financial Life-Skills – Don't get ripped off
The project will develop and present a Financial Literacy Workshop to be offered to young people aged 16 to 24 in the Northern Sydney area. The workshop will address the fundamentals of how young people can manage their finances to reach their financial goals and will focus on the risks and potential harms of gambling. Lifeline's financial counsellors, with many years of experience, will present the workshop, which has been developed with young men, particularly young tradespersons, as they are at risk of becoming problem gamblers.
Grant amount: $10,575
Lifeline North Coast (NSW): Reduce the stigma radio campaign
The project is a focused radio campaign aimed at educating and creating community awareness of gambling problems. It will reduce stigma and overcome barriers to help-seeking. It will target young men in with an additional focus on Aboriginal and CALD communities. It will be rolled out over six-months using radio stations listened to by the target demographic.
The Reduce the stigma radio campaign aims to address the major barrier to help-seeking behaviours by providing clear and simple messaging and avenues for help. Many people within the community listen to popular radio programs during work and study, and by providing key messages and creating awareness, this project aims to educate and strengthen the motivation to seek help over a six-month period.
Grant amount: $25,000
Macedonian Australian Welfare Association NSW: Preventing Gambling Harm in Multicultural Communities
This project aims to prevent and reduce gambling harm and promote responsible gambling within culturally and linguistically diverse (CALD) communities (in particular Macedonian, Serbian, Bosnian and Croatian communities) in South-East and South-West Sydney, to improve community health and safety related to gambling.
The project will include an educational campaign, delivered in Macedonian and in other former Yugoslav languages, to raise awareness of gambling and gambling harm, including two large educational events and forums and a monthly outreach group of education workshops. A production of a culturally appropriate marketing tools about gambling harm will be developed and distributed.
A whole-of-community education approach will be used, where community members who are at risk of gambling harm and their families are involved. The project will work collaboratively with local ethnic businesses and cultural and religious groups, local council, police, NSW Health and local clubs.
Grant amount: $58,125
Mudyala Aboriginal Corporation: Women's Gambling Awareness Rugby League Knockout
Mudyala Aboriginal Corporation will provide gambling awareness in a new innovative way to Aboriginal communities, in particular Aboriginal women in high risk communities in Northern NSW, through the Women in League Knockout, a wellbeing camp and through film.
Aboriginal communities will be encouraged to enter teams into a Women in League knockout. These teams will attend a presentation on gambling risks, have gambling awareness promotion on their playing gear, attend a wellbeing camp and nominate a team member to be filmed and interviewed about gambling issues.
Throughout the journey of the project the aim is to see sustainable change and link those who need it to service providers.
Grant amount: $100,000
Northern United Rugby League Club: Dirrawong Responsible Gambling Program
Northern United Rugby League (NU) will conduct a multi-levelled gambling prevention program, the Dirrawong Responsible Gambling Program, targeted at the Aboriginal population of the North Coast and specifically targeting the population around Lismore. The program will involve an education program involving partnerships with The Buttery and individuals from Gamblers Anonymous as well as involving Beyond Empathy (an Aboriginal focused organisation who deliver innovative programs to help reduce mental health problems), the Aboriginal Medical Services and the Local Area Health Service.
A series of education programs will be held at weekly community training nights that regularly attract over 120 Aboriginal people of all ages. Program signage and information stalls will also be in place at all home games in 2020 and 2021, The program will culminate with branding and signage delivering a strong sponsorship message at the 2020/21 Koori Knockout.
Grant amount: $30,000
Uniting (Victoria and Tasmania) (Project in Southern NSW): Recoded – changing the way we game
The 'Recoded' prevention program will provide education and capacity building on gaming and gambling for young people and their support networks including teachers, wellbeing staff, youth workers, and sporting clubs.
Uniting will employ a project officer and youth worker in Southern NSW to co-design a framework that can be delivered across a range of services and spaces accessed by young people to reduce the potential harms of excessive gaming and gambling. The framework will also develop a train-the-trainer module for key services to ensure the work is embedded within the local community.
The project will bring together best-practice and emerging evidence within the gaming and gambling space to design a responsive and adaptable program that improves community awareness and is able to identify risk factors for young people who are developing unhealthy behaviours. By providing this education to children and young people the program will create healthy and pro-social behaviours around gaming and reduce the risk of these behaviours becoming addictive and escalating to unhealthy gambling behaviours.
Grant amount: $200,000
University of Sydney: Bridging the gap through Aboriginal peer support
The University of Sydney Gambling Treatment and Research Clinic (GTRC) will implement a harm prevention program in indigenous communities in Western/South-Western Sydney. The project will increase awareness of problem gambling and enhance referral pathways by collaborating with community elders to co-design and co-deliver public awareness programs.
The project will build upon existing relationships with Aboriginal services to engage elders as peer-support workers, to provide ongoing support throughout the referral and treatment process. The project will increase the number of peer-support workers who can provide community education, enhance referrals and attend therapy groups to offer support. Educational initiatives will include workshops and resource sharing at community events and local media aimed at increasing awareness and promoting gambling support services.
Grant amount: $198,978
University of Technology Sydney: Aboriginal Animation Training & Resource Program
The Aboriginal Animation Training & Promotion Program will produce a resource about promoting safe gambling targeting Indigenous communities in NSW. Four, 30 second animation clips will be produced by young, indigenous filmmakers.
The clips will be screened throughout the annual Winda Film Festival in November 2020. There will also be opportunities to screen the clips on social media platforms and broadcast networks such as NITV/SBS.
Grant amount: $117,800
Walgett Aboriginal Medical Service: Walgett Community Garden: Yarning About Gambling
This project recognises gambling as a public health issue affecting the social determinants of health for individuals and community.
A reinvigorated Community Garden will provide a safe space unrelated to alcohol or gambling, a source of information, pathways to support, development of pride and contribution to community. Yarning is recognised as an appropriate strategy to engage about the impacts of gambling. Safe spaces, family-friendly activities and a source of fresh produce will be provided.
The project has a capacity building focus, including training Aboriginal Health Workers in Walgett and Brewarrina to equip them to respond to gambling harm and provide community with soft entry points, awareness and support regarding gambling and its impacts. The project targets its outcomes at connections to information and support for individuals, families and community.
Grant amount: $94,000
Wesley Community Services: Gambling awareness and money management program
Wesley Community Services will deliver In Charge of My Money Gambling Awareness to at-risk communities in the Penrith and Sydney-city. The service's gambling counsellors work with 10 Alcohol and Other Drug Centres, two Community Housing Support Organisations and two Multicultural Community Centres in these regions, providing access and ongoing support to key, at-risk clients.
Wesley will deliver 50, three-hour workshops for 750 people who are at risk or are impacted by problem gambling. The program will provide a soft entry to access further targeted support. Clients will be engaged in an existing program with current partners and receive wraparound ongoing support in a therapeutic environment. The program content will address pathways into gambling and identification of risks and outcomes.
Grant amount: $194,000
Gaming Americas Weekly Roundup – June 29-July 5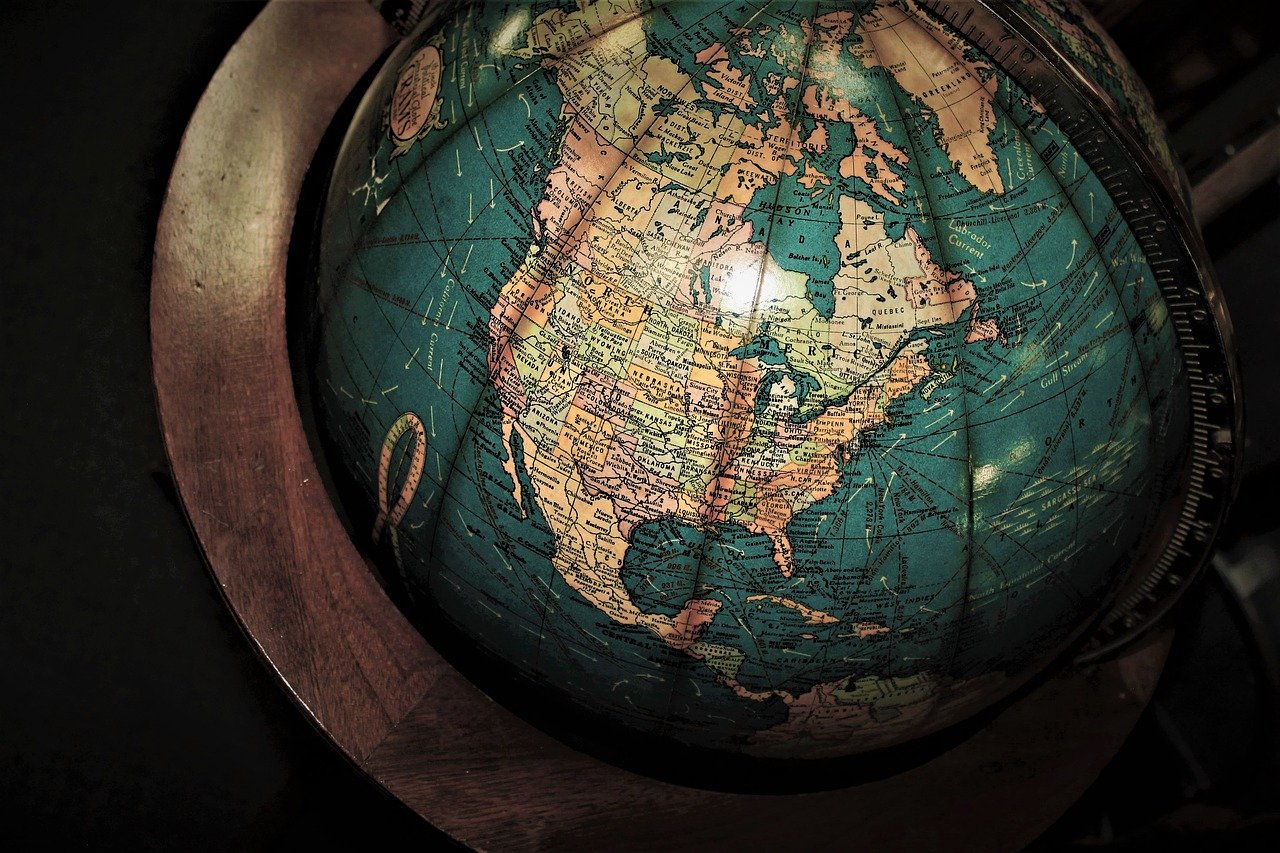 Reading Time:
2
minutes
Welcome to our weekly roundup of American gambling news again! It was again an eventful week at the USA, despite the still-active virus attack.
Here, we are going through the weekly highlights of the American gambling industry which includes casino reopening, financial Reports, recruitments, partnerships and latest approvals. Read on and get updated.
Casino Reopening
MGM National Harbor Resort and Casino has resumed its operations on June 29. The casino has implemented many safety measures such as "contactless" check-ins, single-use baccarat cards and Plexiglass at the casino.
Recruitments
Scientific Games Corporation has appointed Eileen Moore Johnson as its Executive Vice President and Chief Human Resources Officer. Eileen joins Scientific Games from Caesars Entertainment.
Sportech PLC has announced key changes to its Bump 50:50 team. The changes include the promotion of Dave Kurland to the position of President.
Jamul Casino has promoted Benjamin Petell to Vice President of Non-Gaming Operations. In his new role at Jamul Casino, Petell will oversee retail, food & beverage, facilities, security, and environmental services.
Financial Reports
Bragg Gaming Group has released its financial results for Q1 2020. Bragg reported revenue growth and Adjusted EBITDA growth for the period. The Group achieved revenue of €8.8m during Q1 2020. The Group's AEBITDA was €0.8m, representing 100% growth over Q1 of 2019.
Casino table games developer and distributor Galaxy Gaming has published its financial results for the fiscal quarter ended 31 March 2020. The report shows that revenue decreased 15.9% to $4494K, AEBITDA decreased 25.7% to $1501K1 and net income decreased 74.7% to $117K.
Partnership
BenQ America's esports division ZOWIE has partnered with Helix eSports. As per the deal, ZOWIE will outfit Helix eSports' gaming and virtual reality centres with top-performing esports monitors and provide prizes for upcoming competitions.
Penn National Gaming has entered into a deal with sports data and content provider Sportradar to use official National Football League data on its sports betting platforms.
DraftKings Inc. has extended its deal with the US-based sports data firm Stats Perform. The deal provides DraftKings access to Stats Perform's unparalleled sports data feeds for use in its daily fantasy sports contests and DK Live, the company's play-by-play fantasy app.
The Arkansas Scholarship Lottery has extended its strategic partnership with Camelot Lottery Solutions for a further two years. The agreement will see Camelot Lottery Solutions continue to work with the ASL to help implement its commercial plans, with a greater focus on data-driven insights and business intelligence.
Innovative boutique studio Espresso Games has integrated its gaming content into Rivalo's network and its games are now available for the Colombian market.
New Approvals
The Nevada Gaming Control Board has approved the amendments that will allow cashless gaming in all casinos. The proposal had been discussed and postponed for a long time, but hygiene concerns due to the Covid-19 pandemic have increased the urgency for the regulation to finally be adopted.
New Study
The UNLV International Gaming Institute (IGI) has announced a new study to assess the sports betting and internet gaming markets in the US. The study will address many unanswered questions on the potential impacts of legalising sports betting and internet gaming across the US.
Lawsuit
The Culinary Union has filed a lawsuit on behalf of Culinary Union members who work in casinos on the Las Vegas Strip in order to protect workers and their families from the spread of COVID-19 in the workplace.
Compliance
Caesars Entertainment Corporation has announced that the Federal Trade Commission (FTC) has accepted a proposed consent order which concludes the FTC's review of Caesars' pending merger with Eldorado Resorts.